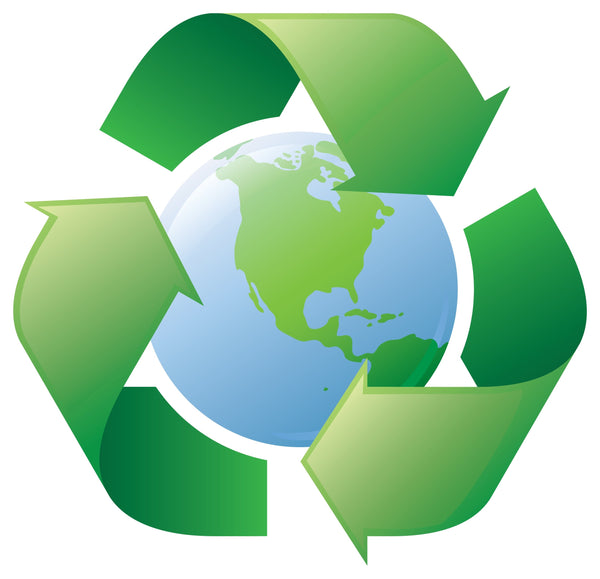 Can you recycle an inflatable paddle board?
Can I recycle my inflatable paddle board?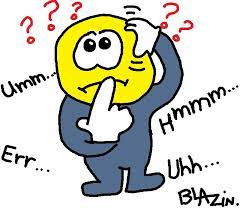 One of the questions we hear from new customers is if they will be able to recycle their inflatable paddle boards. The sad answer is no not really. The good answer is that if they purchase a Glide paddle board they won't need to let alone want to recycle the paddle boards. Glide make the most environmentally friendly paddle boards on the market.
Why a Glide paddle board is the right one for the environment?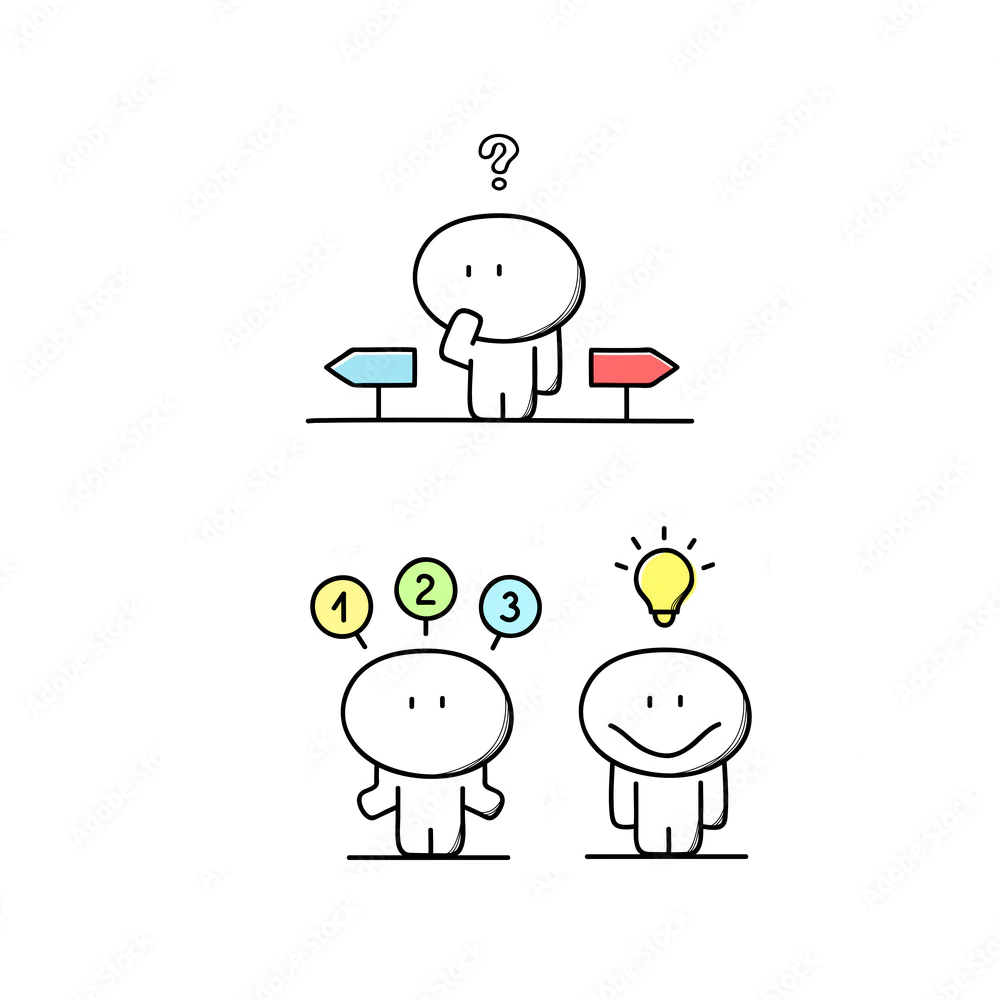 When it comes to a solid paddleboard no one beats our ultra-durable and environmentally friendly paddleboards. Glide's patent-pending GSS coating, or Glide Surface Shield, is a VOC-free polymer that has been developed to create an extremely durable coating that withstands damage caused by rocks, debris, abuse, paddle strikes, and drops. The non polluting ingredients in GSS gives the boards a unique rough texture finish that helps to break the surface tension and decrease the drag that is caused by the polymer's elasticity. Even with years of normal use, GSS coating will not chip, flake, or fade.
Save the planet. Longer board life means fewer boards filling up our landfills, or being dumped in the ocean.

Care for our waterways. Many epoxy-painted boards contain cancer-causing VOCs which can easily chip and flake, polluting our rivers, lakes, and streams. GSS contains NO VOC's. We love the water. And we act like it.

Protect your investment. We build our paddle boards for life, which means you won't be needing to waste money replacing lesser-quality boards every season or so. That also ensures our boards won't end up in a landfill.
As a company Glide has always been known for the production of environmentally friendly paddle boards. So much so that National Geographic chose our boards for use on their ourings and ships.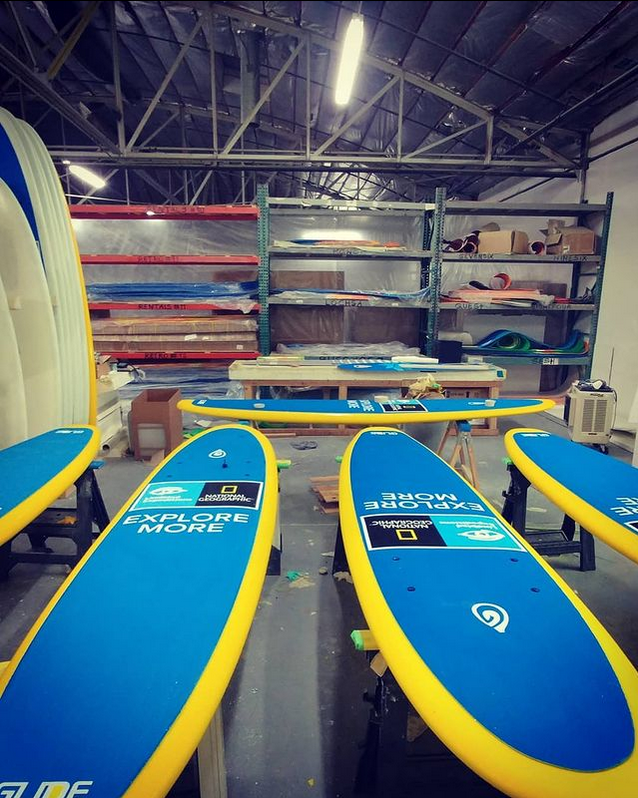 You will also find our paddle boards offering enrichment for animals in aquariums and zoos throughout the world.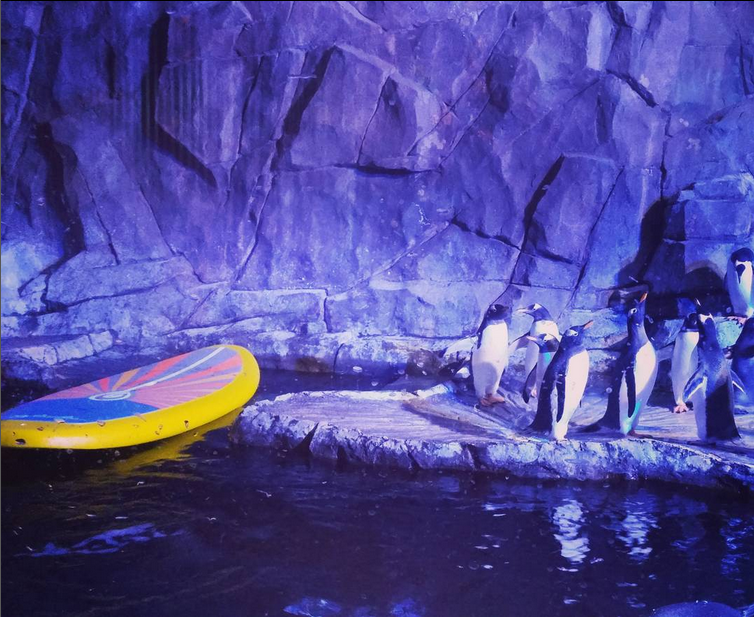 At Glide we created quality performance boards at an affordable price, hoping to make paddle boarding available to anyone worldwide, With the knowledge that our sustainable sup boards will help ensure a bright future for, the children, fish, and wildlife found on this amazing planet. So don't wait to get a Glide paddle board when you can go with greener ways this moment and help be responsible for protecting our resources. If you are wondering if we have a deal this summer to help shed the burden of using a non-green paddle board then you are in luck. Check our website for deals, or shoot us a message. We hope you get the chance to pick up one of the best paddle boards on the market and pay it forward for the planet's future.
Glide Inflatable paddle board, the most eco-friendly sups made.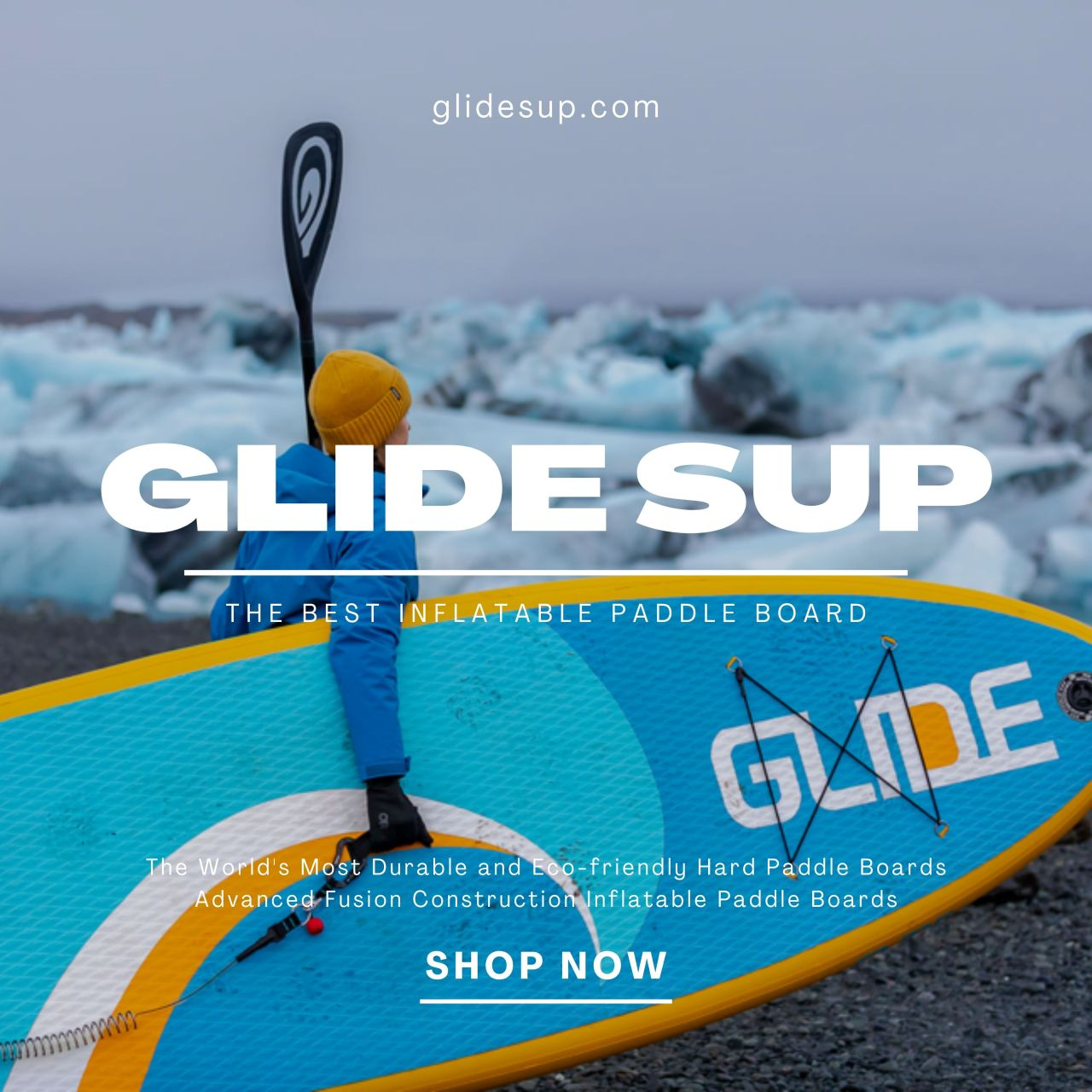 When it comes to inflatable paddleboards quality materials are important as are the layers of PVC that are used. If you are looking at a paddle board that has a dual-layer PVC construction then you may want to rethink it. Those types of paddle boards are generally a waste of money being little more than a glorified inflatables kid's pool toy at an absurd cost to both your financial well-being and the environment.
Glide inflatable paddle boards use a premium quality material, featuring 4 layers of military-grade PVC construction with a woven drop stitch core. Our unique patent pending trade secret construction methods allows us to create a more durable board and infuse it with Glide's unique stiffness that gives it a performance similar to a solid paddle board.
This allows our average inflatable paddle board to last a decade or more than the lesser-built stock paddle boards found at our competitors. This makes us responsible for our customers not needing to dispose of their sups and trash the landfills.
Glide's company stance on sustainable paddle boards.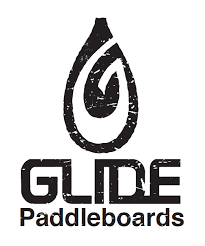 On the off chance, a paddle board needs to come back to us for repair or warranty, or as a return we make sure the board is repaired and put back into use as a vendor/demo board or a staff board. Our paddleboards are never sent out as trash nor do we dispose of them. We take the time at our facilities to ensure we keep our stance of sustainable and responsible ethics going. Our repaired boards are also one of the items you will see Glide donating to deserving organizations worldwide that may not be able to pay for the stuff they need, to make a better world for those who depend on them.
So while most recycling facilities can not even recycle plastic grocery store bags properly, you can help out by purchasing a Glide paddleboard that won't need to be recycled in a season or two, as well as a paddleboard you will be eager to keep paddling for years to come.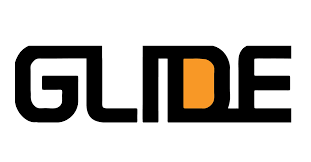 At Glide we are hoping you have had some great adventures exploring the planet no matter what you paddleboard. Let us know at #glidesup on Instagram.