Glide has the best holiday gifts for those you truly love.
Best Christmas gifts for the outdoor lover!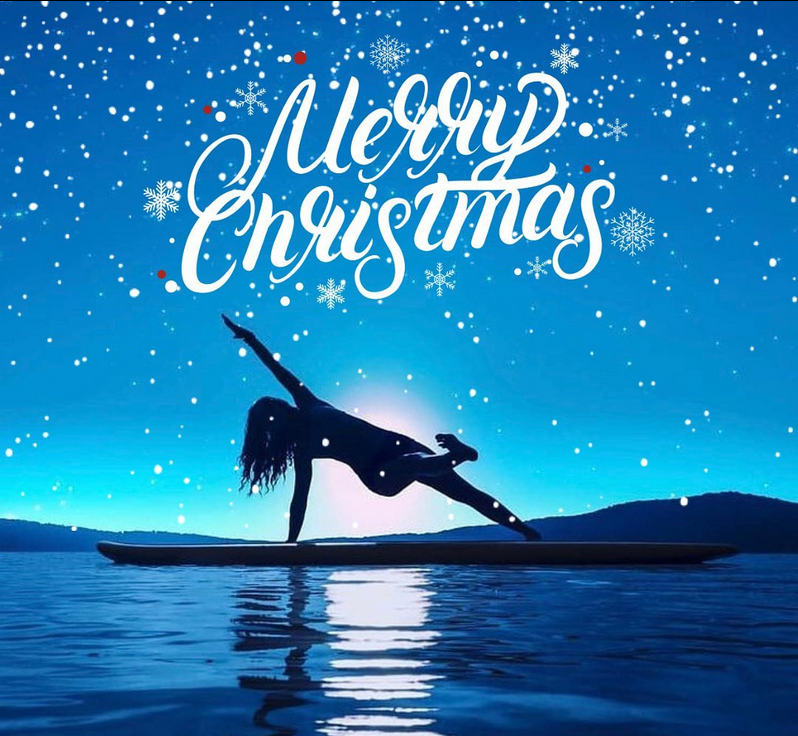 As the holiday season approaches many of us are looking for thoughtful gift ideas. At Glide we have the perfect gift for friends, family, and loved ones. These will also be great gifts for kids. So let's start shopping for a gift that will let them explore the world and get in some amazing quality time. These gifts will be absolutely the perfect gift this holiday season that they will cherish for years to come.
Glide 02 Retro complete sup package is currently %50 off.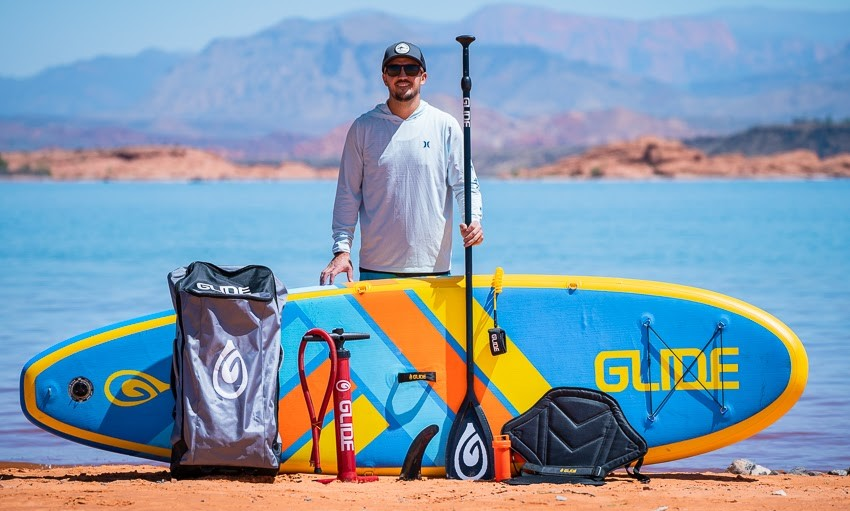 The Glide o2 Retro can be purchased here, it is our all-around paddle board. And is the perfect introduction board for new paddlers. Allowing new paddlers to be able to do any kind of stand-up paddle boarding they want to do. From running a river, catching ocean waves, or sup camping to sup yoga. It is a great sup fishing paddle board and one of the boards recommended worldwide for paddle boarding with a dog.
It is also one of the daily essentials that many advanced paddle boarders keep on hand. Often being the go-to board they choose to paddle as it will allow them extreme flexibility in what paddle boarding they decide to do as it is a perfect fit for so many types of paddle boarding.
Mom wants a stand-up paddle board from Glide, she said don't even think about the robot vacuum this holiday season. She wants to set her favorite shows to record while she is outside listing to the music of nature and having some me time. This will become your loved ones favorite toy.
Glide makes shopping extremely simple this holiday season for the whole family.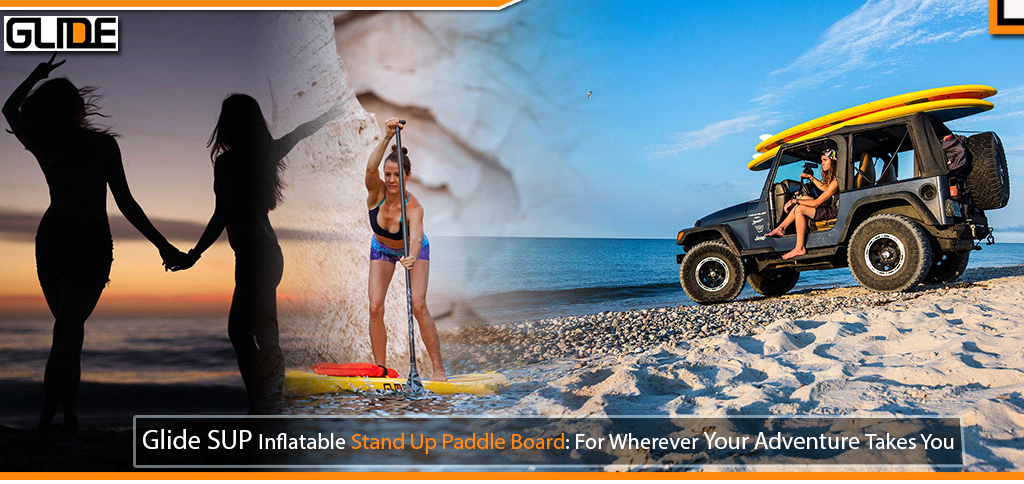 Are you staring at a blank wall wondering what the ideal gift for the family will be? It is not another gift subscription, while they are popular gifts they are lazy gifts. The best Christmas gifts will be one that is fun, and healthy and that will build confidence in your friend, kids, loved ones, and the whole family.
Gifting a Glide paddleboard or one of our premium accessories will make even unruly teens wear a smile this season and get the whole family out of the house and making healthy memories. So start your shopping list now and then shop Glide for a lifetime of memories.
Shop Glide Accessories.
Links to our accessories are here, so grab your coffee, eggnog, soft drink, mixed drinks, or whatever the holiday season drink of choice is, and let's look at some of the best gifts you give this year and let the holiday shopping begin here.
Glide Cooler.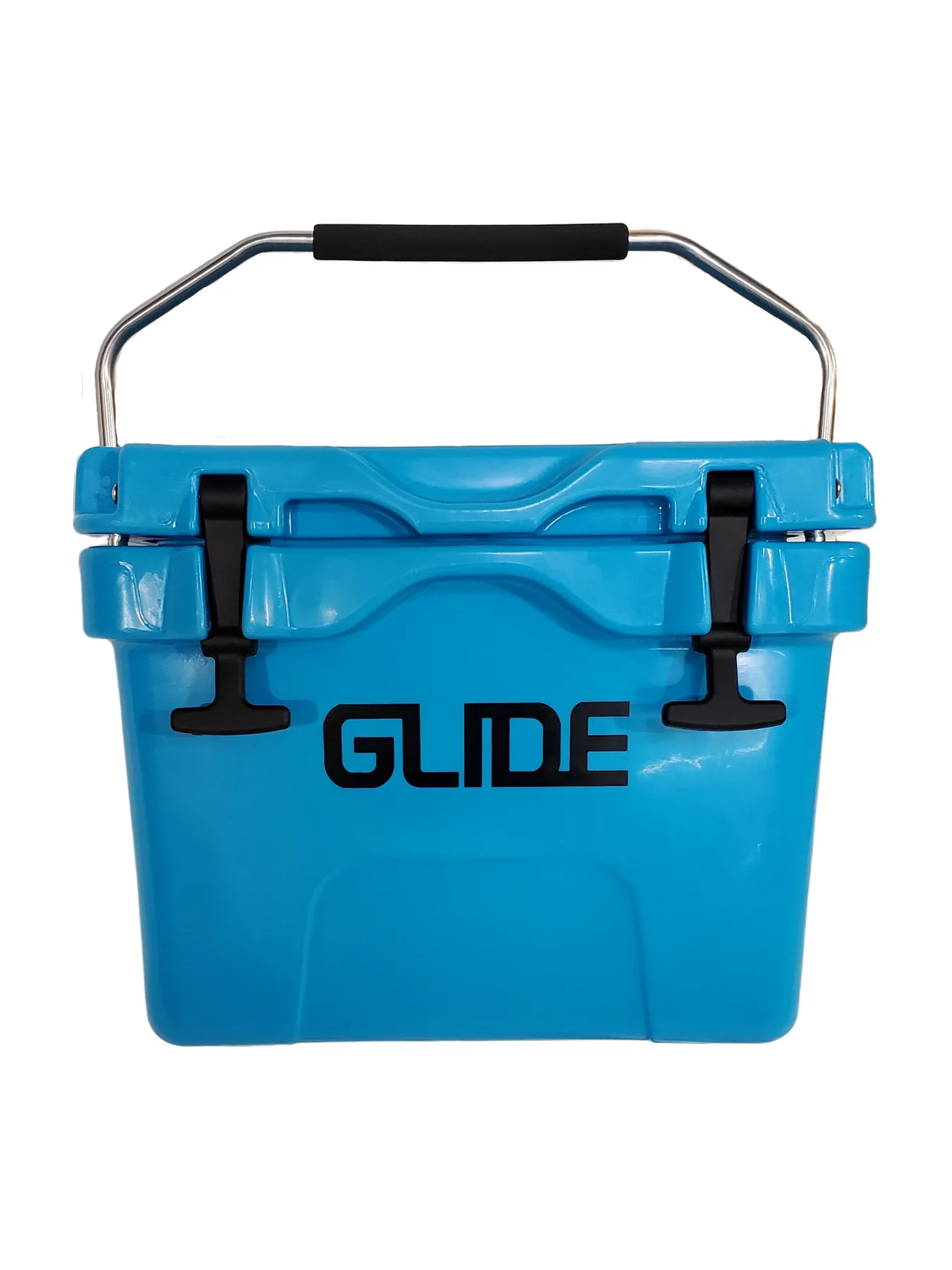 The Glide cooler comes in multiple color options for the holidays..well year-round. And is a kitchen essential for anyone doing sup camping, longer paddle boarding adventures, and sup fishing. Weighing only 12lbs, this cooler is built with, heavy-duty/stay-dry technology, and will keep your food & drinks colder, longer, and holds up to Cooler holds up to 15 cans with 5 pounds of ice. The cooler is equipped with a heavy-duty stainless steel handle that locks upright for easy one-handed carrying, a quick drain water release valve, molded tie-down slots, and non-slip feet to keep your cooler in place. Included are the straps to tie down to the board. The specs for this cooler are 16"L x 13"W x 13"H.
Glide outdoor master shark II electric pump.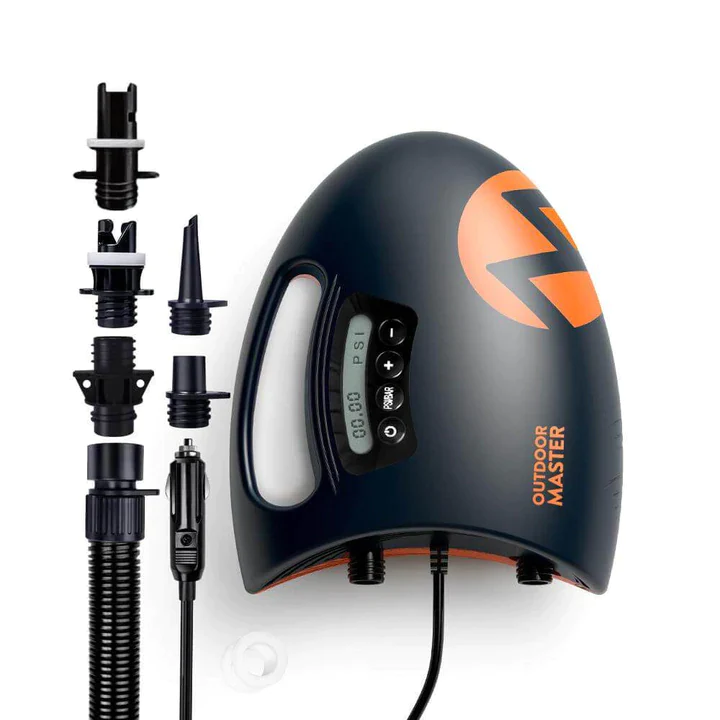 This gift will get the recipient on the water faster so the fun can last even longer. The electric pump is simple to use with set-and-forget technology to reliably inflate your paddle board without needing to be watched constantly, allowing you to get the rest of the gear ready to go.
Glide battery pack for the outdoor master electric pump.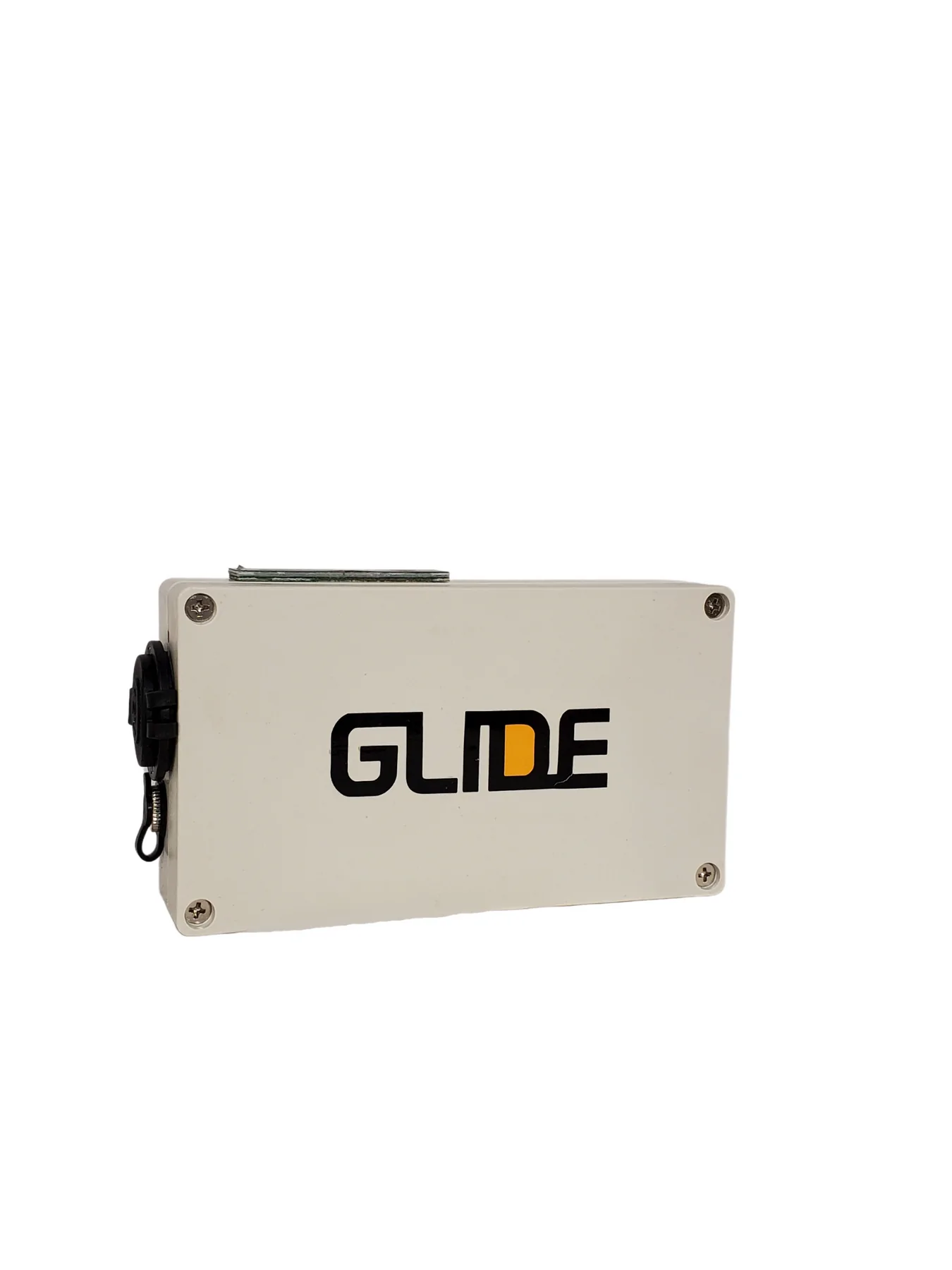 Combined with the electric pump this is the perfect gift set for anyone with an inflatable paddle board regardless of the brand. Making the electric pump portable means they can use it to inflate at remote mountain lakes, or closer to the put-in. Why force them to be tied to a vehicle's power source? Any paddle boarder will love this gift.
Glide Anchor pole.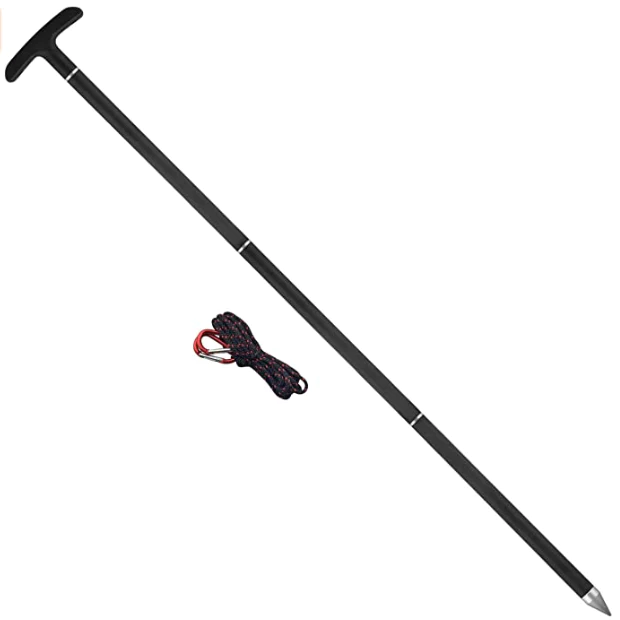 In a new relationship or just want your friend or loved one to know you want them to stay in your life, show it with a Glide anchor pole. The ideal Christmas gift for the paddle boarder or kayaker in your life.
Glide paddleboard seat with pocket.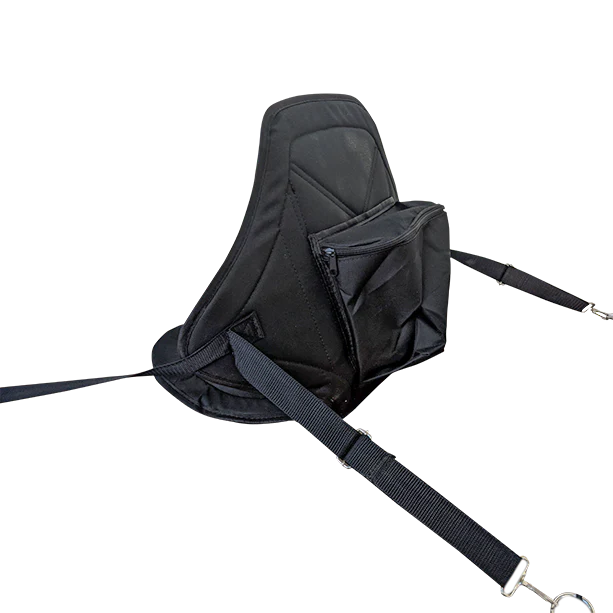 This is a great gift to receive, let the paddle boarder in your life be able to sit back with a comfortable seat and soak in the scenery and wildlife.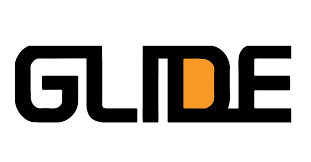 At Glide, we hope that you are able to put on your favorite tunes and holiday playlist this Christmas eve and enjoy the season with friends, family, and loved ones. Don't forget the family pets this holiday season. Share your holiday season memories with us at #glidesup on Instagram.