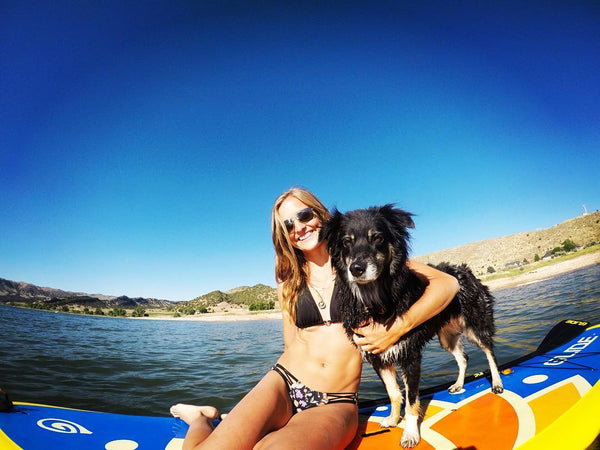 SUP furry friends on paddle boards
Are you wondering how to teach your fuzzy pup how to sup? This guide will give you a run down of tips and tricks to get your dog to glide around with you on your glide board. Safety comes first so let's get you and your best friend paddling!
HOW TO INTRODUCE YOUR FURRY FRIEND TO PADDLEBOARDING
Introduction:
So you want to take your dog's best bud out on the open water huh? SUP furry friends on paddle boards are some of the cutest posts to see! When your dog is trained to ride along with you on your paddle board, you will have a new friend to come along on your adventures! Teaching your four-legged friend how to ride along on your stand-up paddleboard is definitely a task, but oh so worth it! After all, what's better than paddle boarding with a furry friend passenger? NO more leaving your dogs home when you go out paddle boarding and no more watching their sweet puppy dog eyes beg you to stay. Just take them along! Here is your guide for teaching your dog or dogs how to paddle board!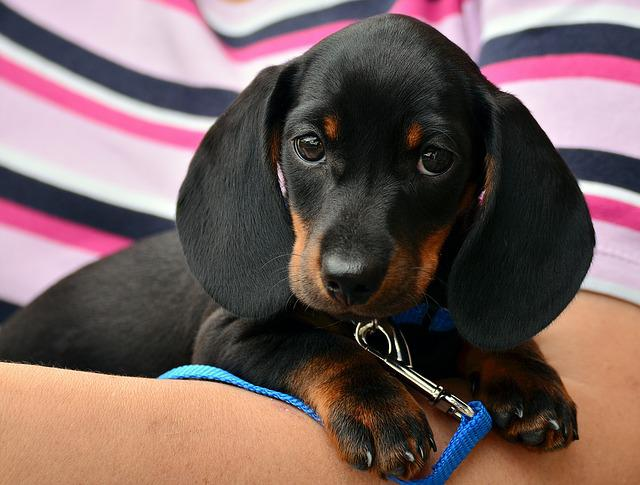 The right board:
Before teaching your dog how to paddle, you're going to want to gauge the size. If you have a small to medium-sized pup, they can likely fit on any paddle board size comfortably, however, if you have a large dog, you'll want to opt for a wider paddle board to fit them comfortably. Then you'll want to check whether inflatable paddle boards or hardboards are going to suit you and your dog's needs best. You'll want a board that will handle the weight and size of you and your furry friend. Hard boards can be a great choice because of their durability and material.
You'll also want to see if your dog fits on the grip of the board. If not, extra grips can be purchased. You won't want your dog slipping and sliding around the board and possibly falling into the water or damaging your board. The traction pad can alleviate this problem, so using a long traction pad will give your dog more space to stand and walk.
Trying a board out with your dog will be very important before you go out and buy a bunch of gear to find out that it isn't for you. So make sure it is an investment that you are going to want to stick to that will be worthwhile!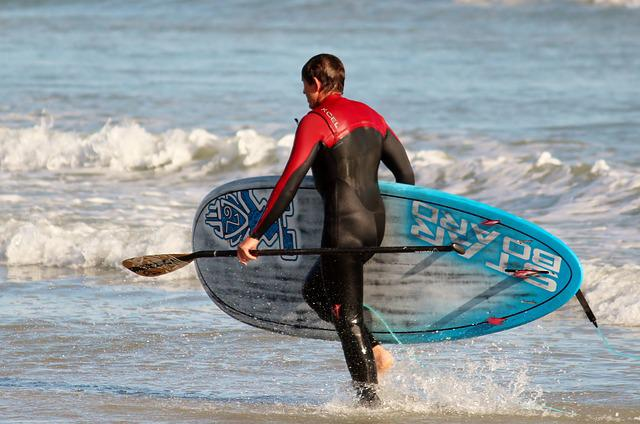 Safety tips:
Some safety tips you'll want to remember:
Your dog must know how to swim properly before you put them on sup with you. Most dogs have the ability to swim if needed, but it is important that they know how in case of a fall. You are going to want to make sure they can paddle correctly and perhaps think about buying them a life jacket to wear onboard
You will want to make sure that your dog is properly trained before ever putting them on a sup in the water.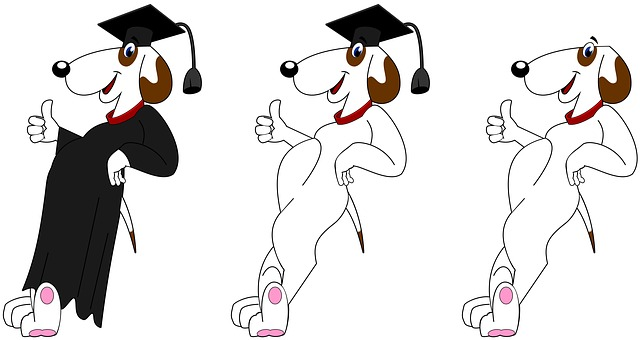 Introducing your pup to the sup: 
You'll want to try to introduce your dog to their sup slowly, but to make sure that you are being direct with their training. A clicker can be extremely helpful in getting your dog's attention
Treats can be used to train dogs to get on the board and to be able to sit patiently on it. Using the treat reward system is integral to teaching your puppy to sit or lay down on their board.
You want to lay the board on a flat surface and teach them to sit on the board. If they can sit on the board successfully, next you should try sitting on the board with them and moving your paddle around. So that they know what is going on when you start paddling.
If you just get them to sit down they might not like the paddle moving around their heads or bodies. You should make sure to get them acquainted with all the motions of the paddle and the board. start to move the board back and forth slightly. 
You want to have a dog that can do well on sup. It's so important to let them paddle to their heart's content!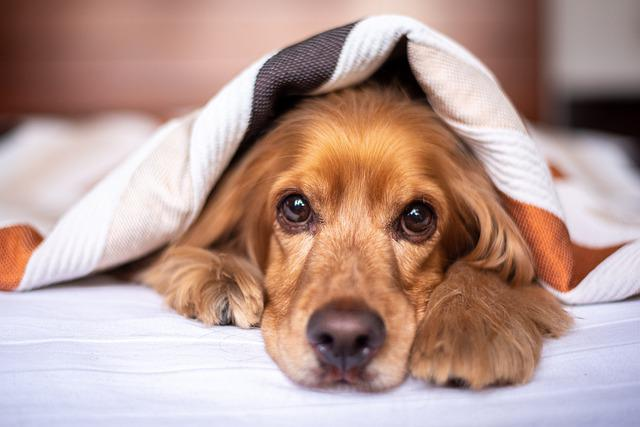 Trying on the ground first:
When you first start to introduce your dog to paddleboarding, you'll want to start with using your board on the ground. The way the paddleboard is on the water might scare or frighten your pup before ever even getting on.
The ground technique will get your dog used to the way that the board feels. It will prevent him from feeling too scared.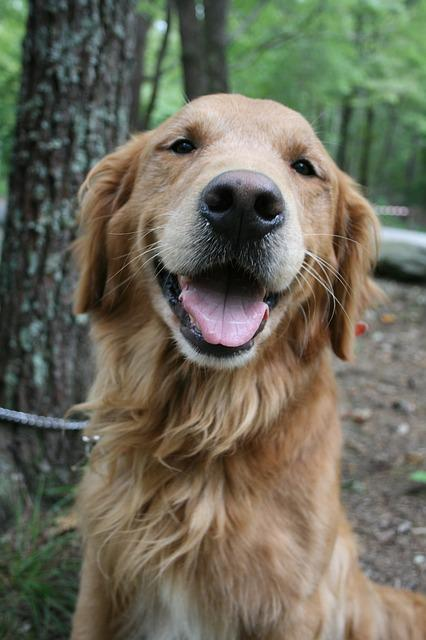 Practice practice practice:
The key here is when you have trained your sup pup how to paddleboard, you're going to want to keep practicing. Just because they do well doesn't mean it should not be continuously practiced for them.
You want to stay as consistent as you can and give them a chance to really get into it. They can learn as they go slowly, but after many many moments of practice, they will finally start getting really good at it!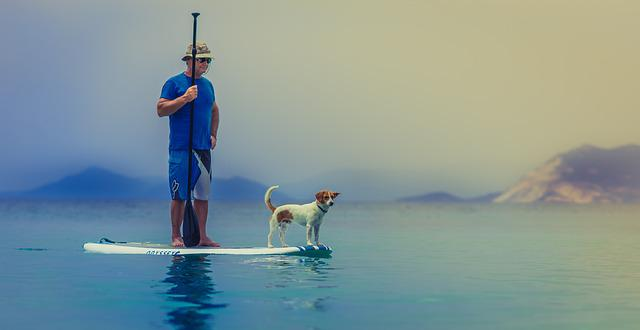 Conclusion:
Whether you are out in the San Diego summer heat or on a lake in Utah, nothing is more fun than paddle boarding with your best furry friend! Paddle boards will fit anything from a chihuahua to Labrador retrievers on board. You may need a bigger board for the extra weight of the Labrador retrievers, but that is doable. With all the fun in mind, make sure your dog is a strong swimmer before letting them become passengers on your sup board! Trim your dog's nails so that they don't damage the board material. Give lots of treats and take things slow! Take your little buddy out and just enjoy! With a little more time and patience you and your dog will be paddle pros!