Talking about the best paddle boards.
Let's talk Paddle boards. Starting with our extremely durable hard boards.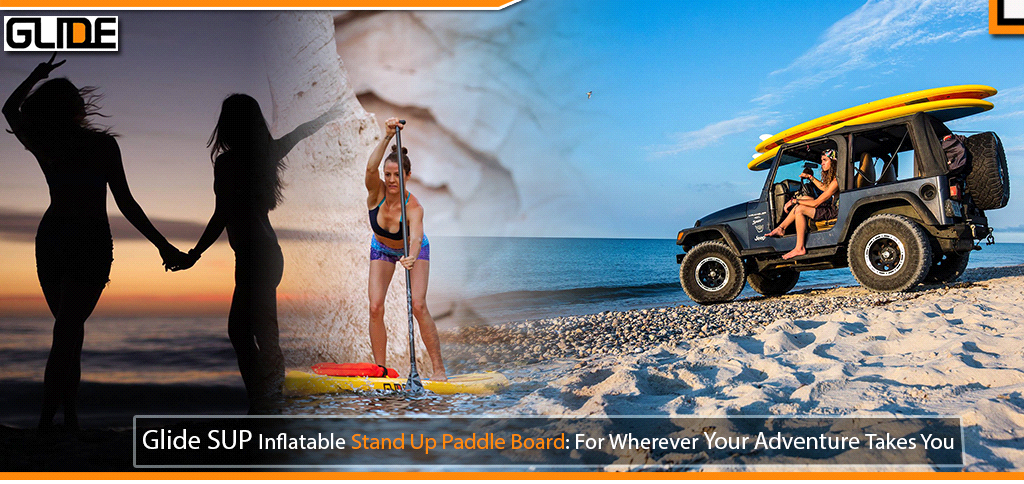 We will go over the best paddle boards currently on the market. From inflatable paddle boards or isup to rigid paddle boards. Touring paddle boards, sup yoga boards, whitewater paddle board, sup fishing paddle boards as well as fin configurations and if a manual pump or electric pump can be used on the inflatable paddle boards. We won't be talking about budget boards as they are generally a poor-quality board that some competitors charge premium board prices for. With Glide we only offer premium paddle boards built to be ultra durable.
Glide Hard Paddleboards.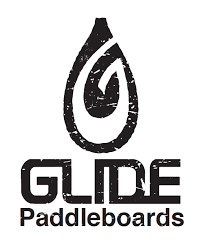 The Retro best all-around paddle board.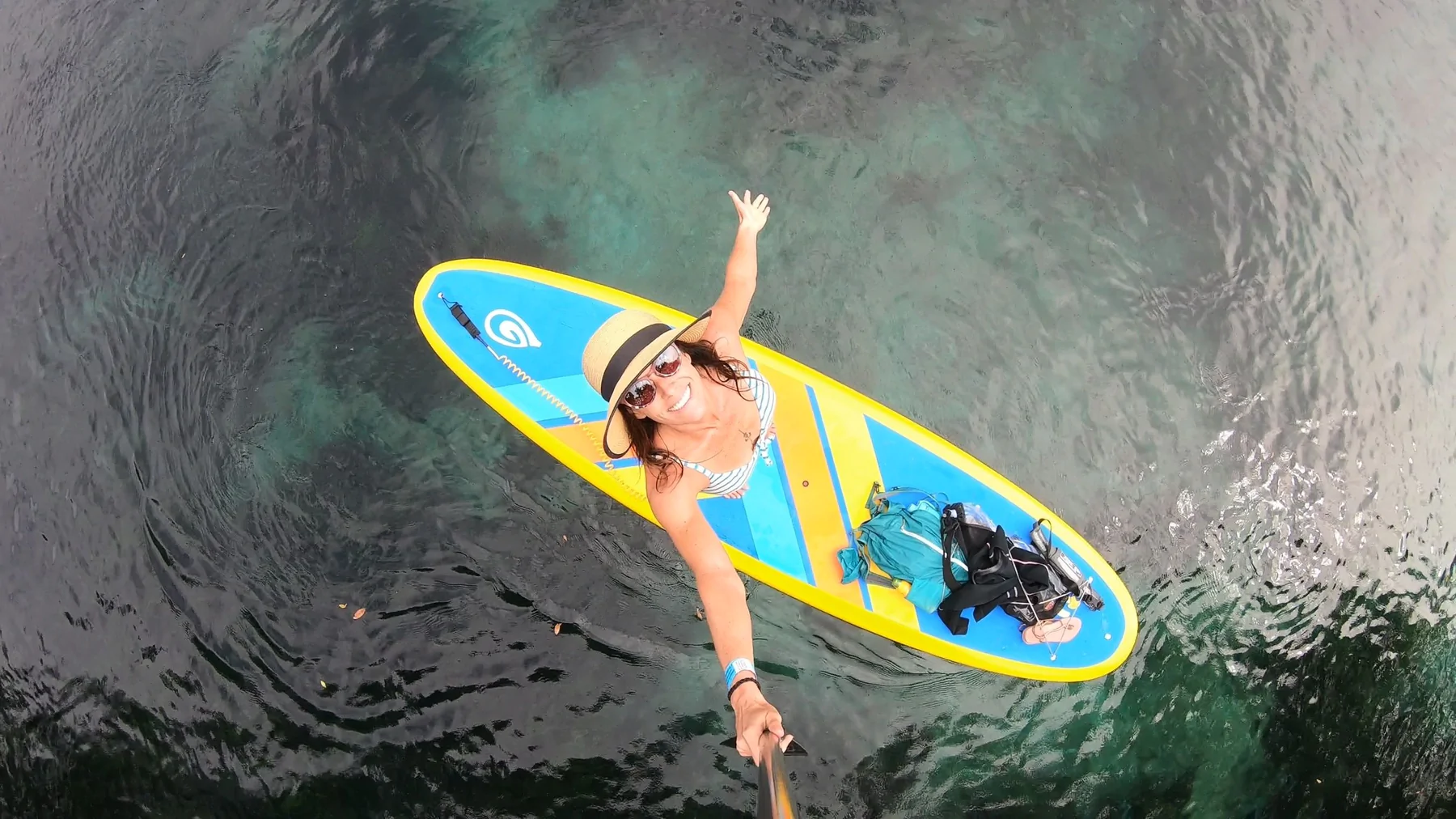 The Retro paddle board is capable of flatwater paddling, ocean surf, and whitewater paddle boarding. This paddle board is Glides ultra-durable all-around paddle board that is improved on the classic sup design. The board length is 10'6" inches long in the blue EVA deck pad and 11'6" in the green EVA deck pad. With a width of 31" and 32" respectively.
The retro paddle board is an amazing all-around paddle board and is the best all-around paddle board in the solid boards category. Beginner paddlers will love the stability this board offers and the performance they can expect from the board. While experienced paddlers will appreciate the same quality they will also be glad to have a board that can perform exceptionally well no matter what they decide to paddle.
The Glide Lotus best sup yoga paddle board.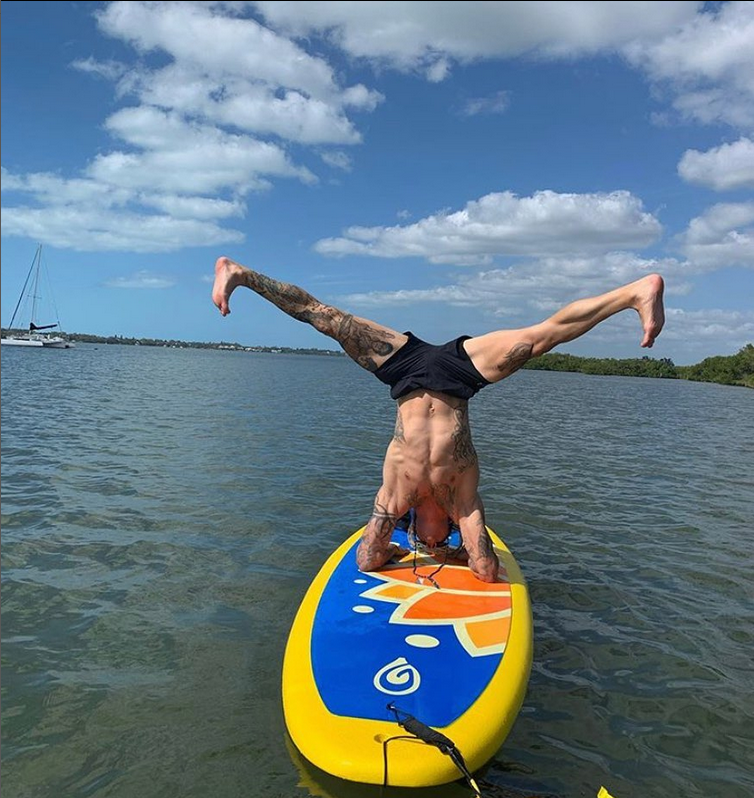 When the Glide Lotus was introduced it quickly revolutionized the sup yoga industry, becoming the favorite yoga paddle board of sup yogis worldwide.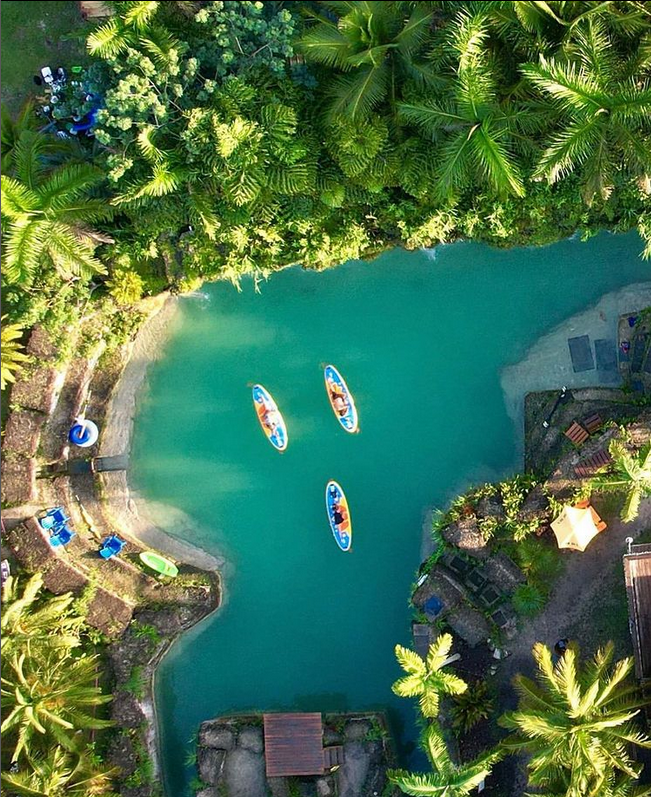 This sup yoga stand-up paddle board length is 10' with a width of 35 inches. The length and wider board with its innovative design increase the board's stability. This allows for sup yoga practitioners to get through the routine with confidence or with a partner. Have you tried acrobatic sup yoga or tandem paddling yoga?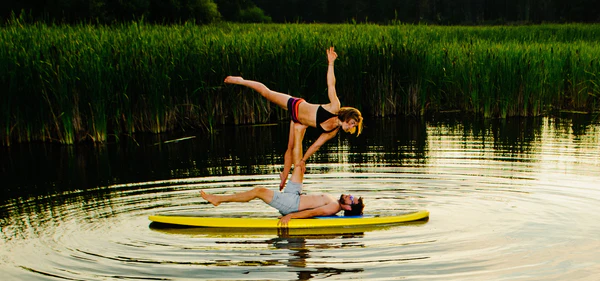 Once you have tried the best paddle board for sup yoga you will understand why this board is used in so many yogi studious worldwide. And will discover this is an amazing board for more than just sup yoga. You will also fall in love with the deck pad which will become your favorite yoga mat in no time at all.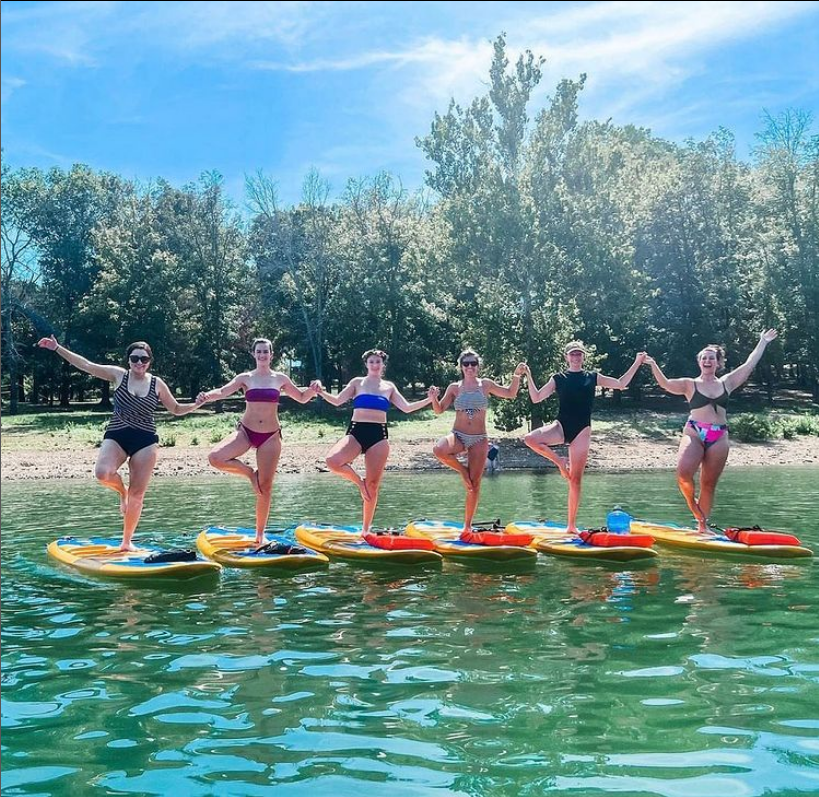 Best touring paddle board the Glide Quest.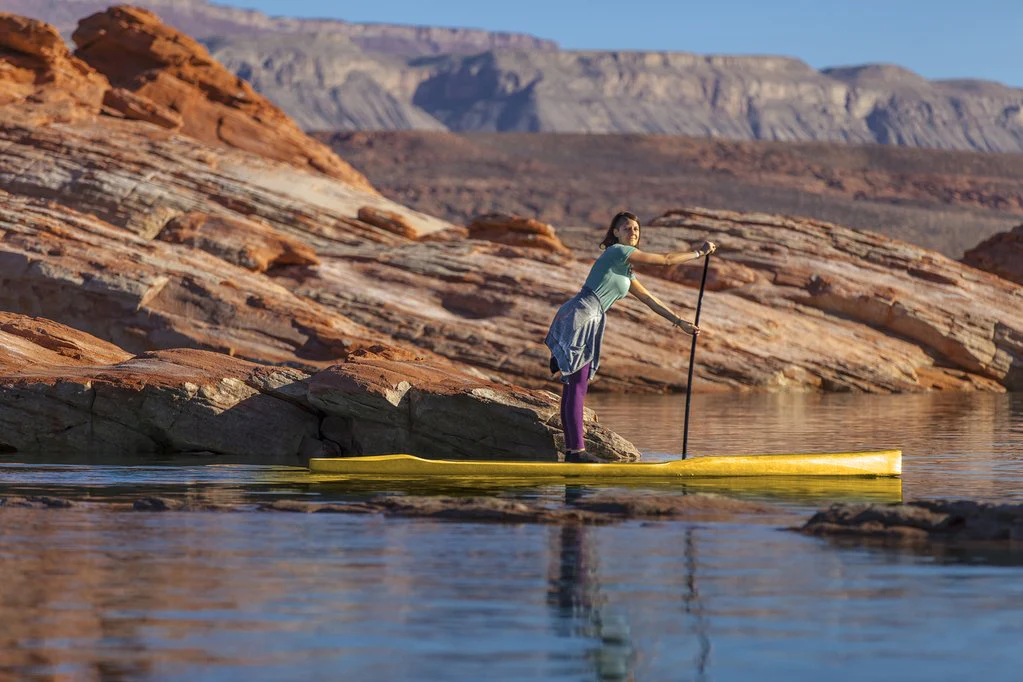 The Quest is the best touring paddle board on the market when it comes to solid boards. In 2018 it went through an evolution that shot this board to the number one spot for touring boards.
This touring paddle board is the go-to board when it comes to touring boards. From long distances and overnight trips to flat water play the new hull shape of this board makes it a fine-tuned performance monster just waiting for you to hop on and explore. Or get in some epic fitness paddling.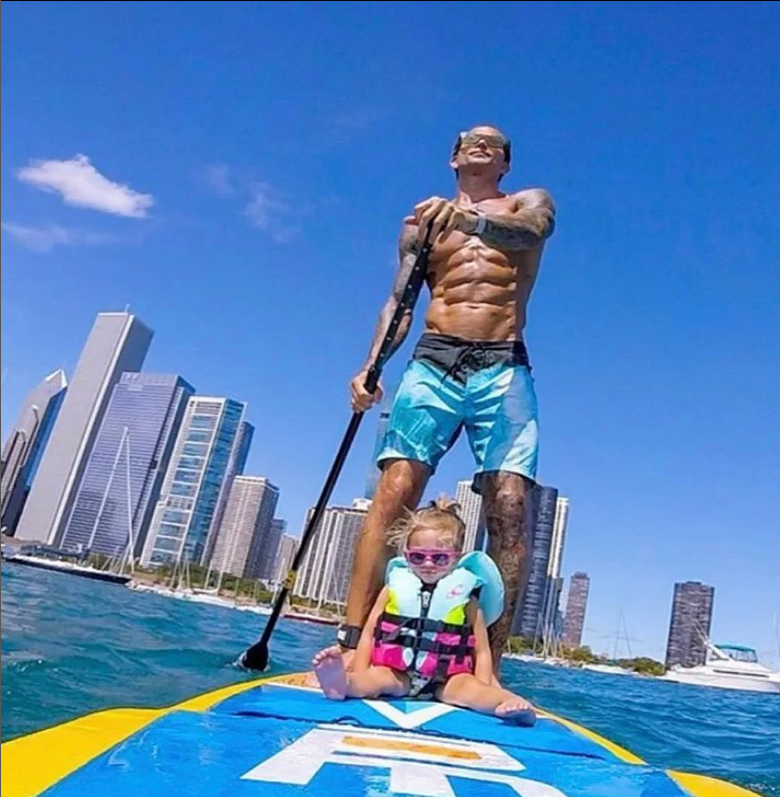 This is a long board coming in at 12'6" that will help with the stability of the board, especially over shorter boards that are marketed as touring boards. A longer board also helps make sure you have the room you need for whatever gear you want to bring along and have room to go paddle board with a dog or child. The deck pad is a full-length pad giving great traction and comfort on long distances.
A removable center fin in a US-style fin box makes sourcing other fins easy and will allow you to get the fin configurations that work best for you. For everything, you want to know about fins check out this article.
Glide Godspeed MK. II Racing paddle board.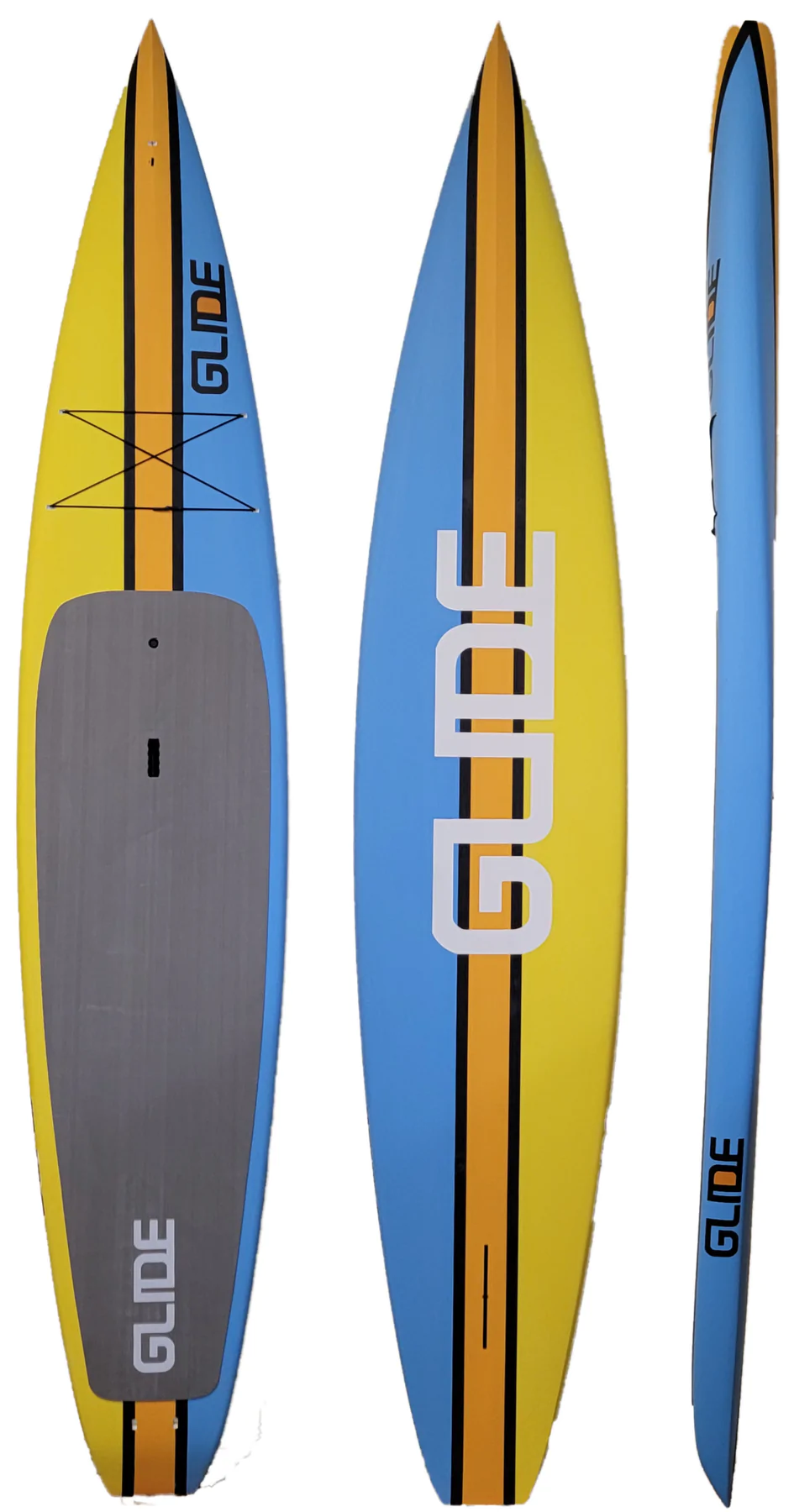 Glide is world famous for its ultra-durable paddle boards. The Godspeed MK. II is the only non-ultra durable hardboard we produce. In our lineup, you have to treat this board like a baby and use only kit gloves, in other words, treat it like any regular board from our competitors. You get the idea.
This is our high-performance touring/ race paddle board. The layup is "glass over a full carbon top, rails, and hull, for lightness and strength" Not will it break Wednesday? strength. Although strong enough to get you over the finish line for years to come and haul your gear as you tour around creating memories of a lifetime.
The displacement hull shape effortlessly cuts through water and channels it into a single-V concave hull that flows into a square speed tail for added stability, tracking, and weight capacity.
These boards are in high demand and have a limited supply each year. If you want the edge in your next race stop pondering and take the plunge on this elite racing paddle board.
Glide Inflatable paddle boards, are voted the best inflatable paddle boards.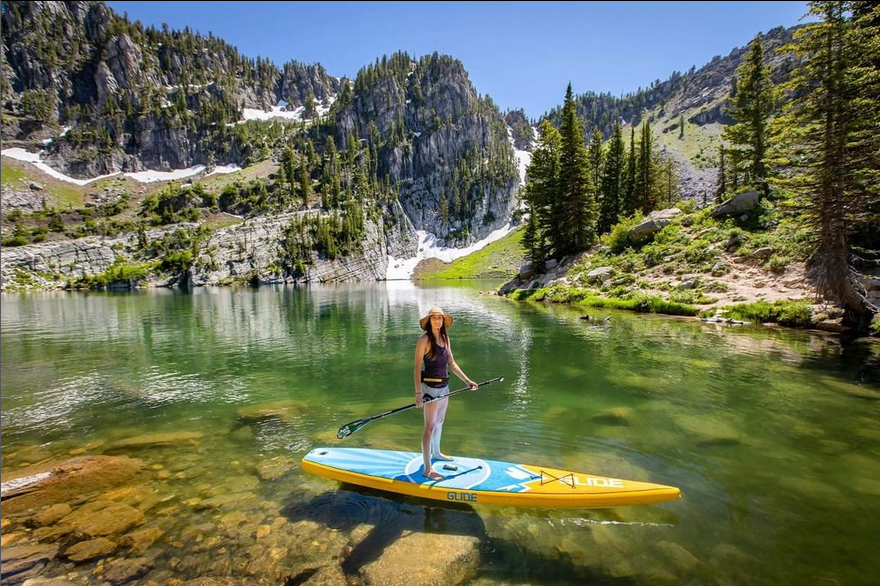 Glide inflatable paddle boards are durable, and reliable that outperform other inflatable paddle boards on the market. Our recreational paddle boards and whitewater inflatable paddle boards are made with premium military grade PVC in a drop stitch construction. Combined with Glide's unique stiffness incorporated into these premium boards will have them performing more like solid boards than mere inflatable paddle boards. Each inflatable paddle board offers removable fins and most include a kayak seat and carry strap in addition to the premium pumps and carry backpack bag that also has wheels for convenience.
With the extremely rigid standards and expert design of our inflatable paddle boards they are suited for any season from hot sunny days to paddling in freezing conditions.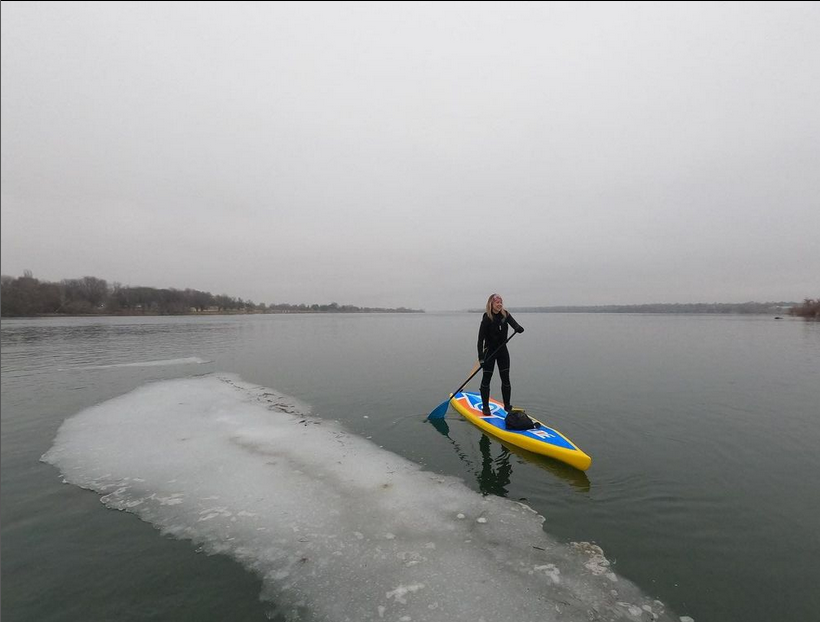 You will not find an inflatable sup that performs or lasts as long as a Glide inflatable paddle board. All are backed by the best customer service in the industry based right here in the USA.
Glide Lochsa best whitewater paddle board of 2022.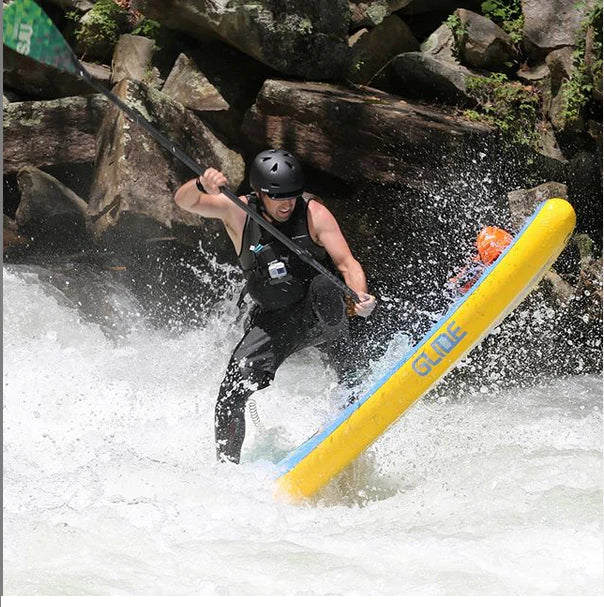 This board is the board for whitewater. It was designed by professional whitewater paddlers with over 25 years of experience shooting rapids and making first descents worldwide. The Lochsa is named after the Lochsa river which translates to rough water and is a fitting name for this board. It will handle whatever the river throws at you.
The rails and rockers on this whitewater inflatable paddle board were designed with precision to handle whatever you will find on the river. As you glide through class I, class II, or class III rapids you will be amazed at the ease it navigates the rapids and the control you will have as you shoot through.
Due to the precision, this board was designed to it is one of the only paddle boards allowed on the courses at the white water center in Charlotte NC. This is the one inflatable paddle board we offer that does not include a kayak seat. It does include a high-performance adjustable paddle. A repair kit that we doubt you will ever use and our high capacity sup pump that will inflate your board much much faster than other pumps, dual chamber or not. And please remember on whitewater use a dedicated foam personal flotation device, inflatable life jackets are not suitable.
Glide 02 Retro 10'6" all-around inflatable paddle board.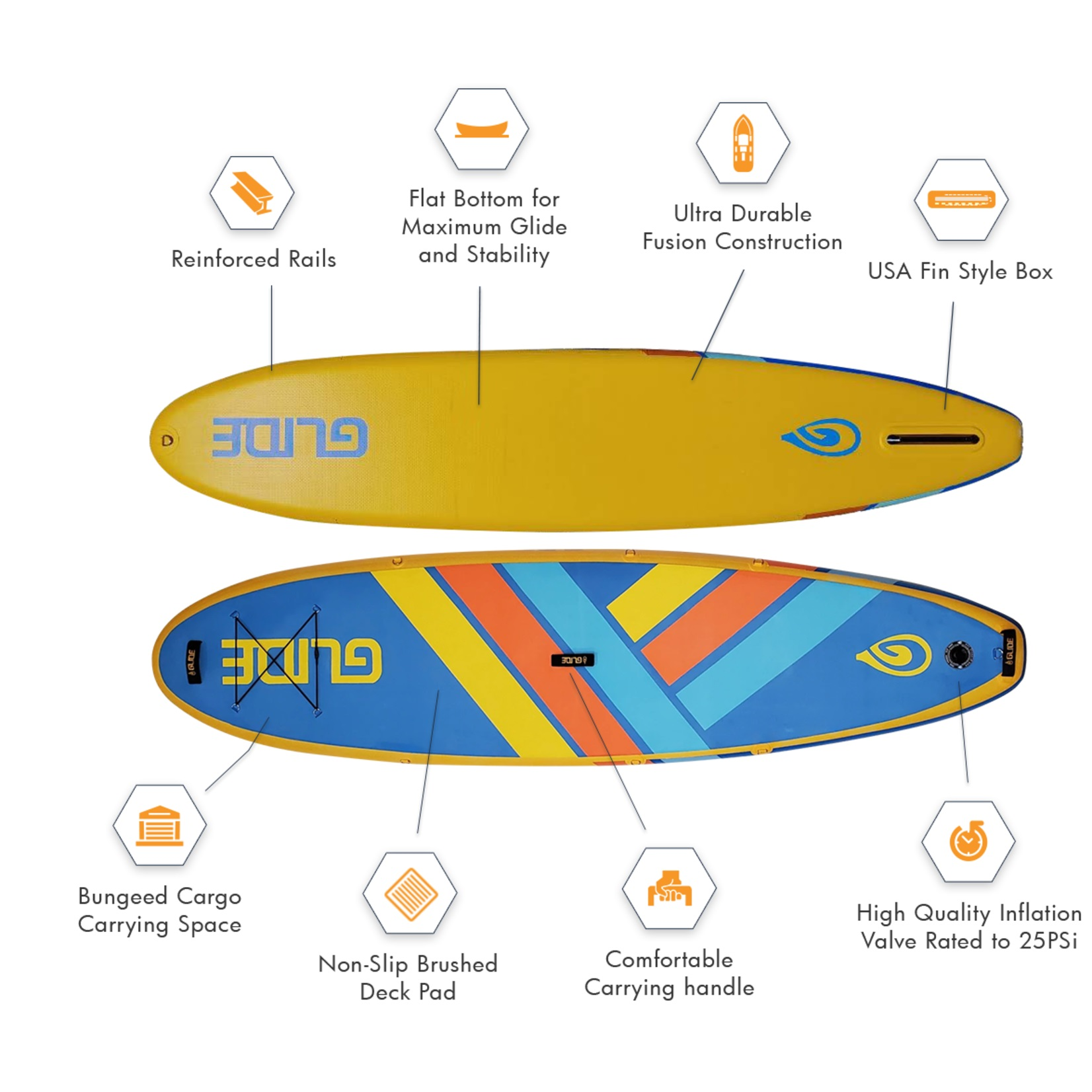 Our beloved all-around board is a favorite for beginner paddlers. From its quality construction, and ideal board design this inflatable paddle board is a perfect board to learn on. Our advanced paddlers love the board for the same reasons, and that they can do any sort of paddle boarding they want to do, from ocean surf to river running, yoga, and sup fishing. If you only want to purchase one paddle board and be able to handle any sort of paddling this is the board for you. This inflatable paddle board will serve you well no matter what level of paddle boarder you are.
The board is 10'6" long with a width of 33 inches and the board thickness is 6 inches. This inflatable paddle board has an amazing weight capacity of 400 lbs.
The Glide fishing inflatable paddle board, the 02 Angler fishing sup.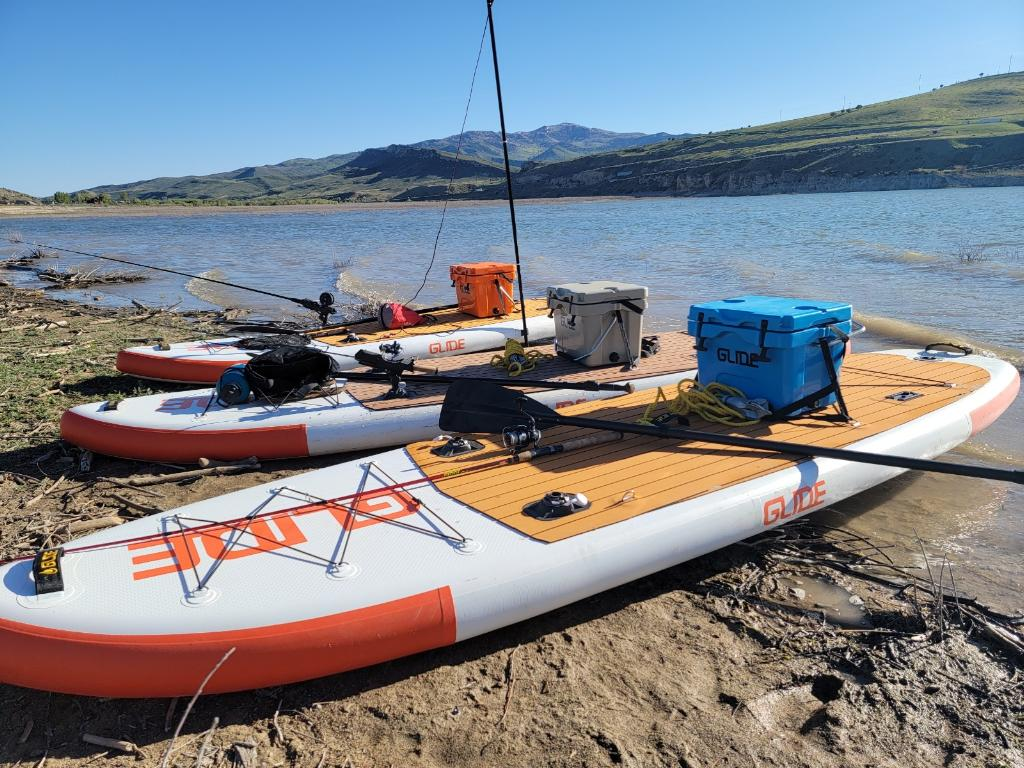 This premium inflatable paddle board comes as a complete package. And has so much versatility it is much more than just a fishing inflatable paddle board. It has also been voted as the best flyfishing paddle board of 2022. The fishing sup comes with two fishing rod holders, a plethora of d rings, and action mounts that are scotty mount compatible front and rear storage with an easy-to-clean deck pad. Lightweight high performance adjustable paddle, leash with multiple leash attachment point, and even a kayak seat. Tie-down points for attaching all your gear including the Glide cooler available in 4 colors.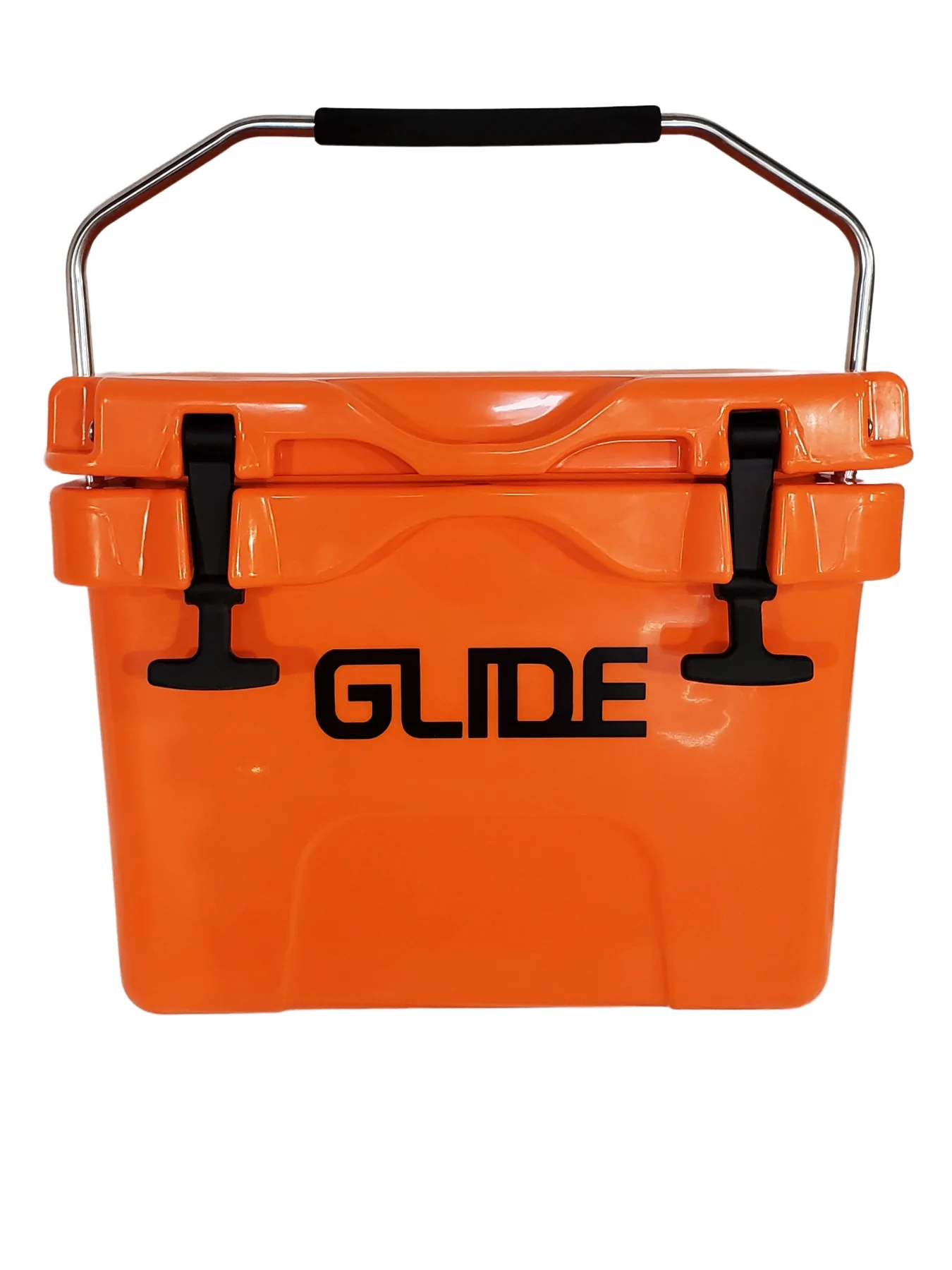 Sand spear sheaths are on either side of the fishing sup that works perfectly with our awesome anchor pole that can also be used as a push pole that won't make you weary due to the amazing handle.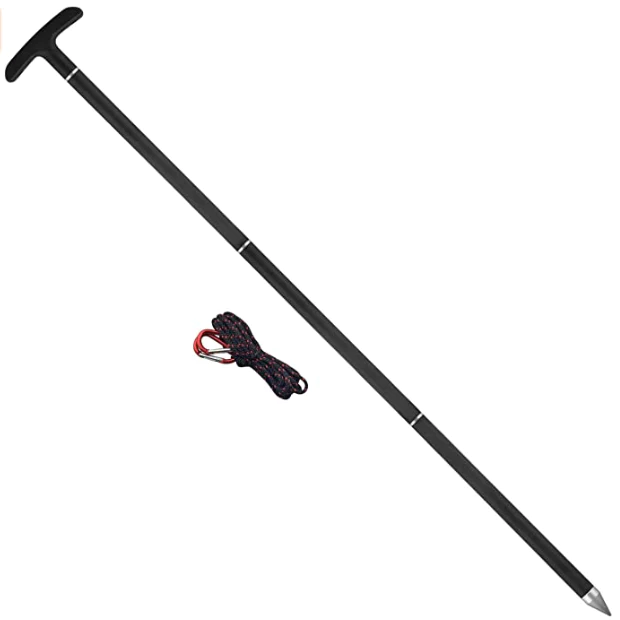 The Glide 02 Angler is the best paddle boards for sup fishing. From sup fly fishing to standard lure sup fishing or sup fishing offshore. When it comes to fishing stand-up paddle boards the Glide Angler is clearly the best paddle boards for sup fishing.
This fishing inflatable paddle board is a long board as well as a wider board. Both those attributes make for a stable board, giving you the platform you long for when making those long casts. Or when hauling in monster fish. The board also has a flat bottom that helps with stability and allows you to get wherever your fishing spot may be. I know I was happy to have the flat bottom and removable fin configurations when I was gliding over the roots of mangrove trees while bone fishing in the Florida Keys.
When it comes to inflatable boards no other board will offer you the features this board has. Many of customers love this board as their everyday paddle board and explorer board, it has the weight capacity and the storage to accommodate all your gear for multi-day excursions or making memories with the family. And it is rated as one of the best paddle boards for dogs.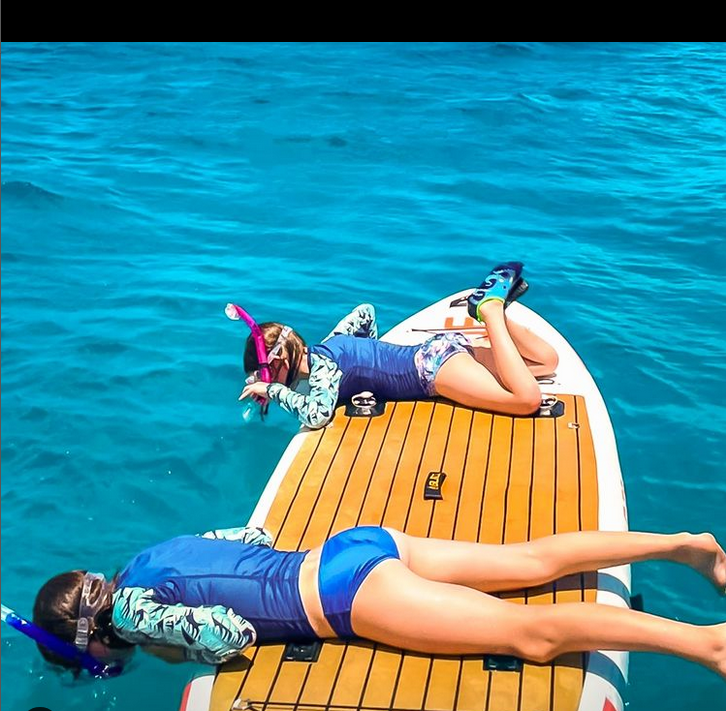 This board is a longer board at 11' as well as a wider board at 36 inches and a board thickness of 6". This gives you the stability most boards lack, as well as the space to bring all your gear and a dog or two. Most boards lack the quality and features you will find with Glide 02 Angler fishing paddle board. The Glide 02 Angler also makes most boards weep with their lower weight capacity. The 02 Angler fishing paddle board can carry 500lbs so you can have it all and still reel in monster fish.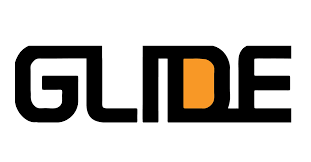 No matter what brand of paddle board you use, we at Glide hope you are having an amazing time on the water. Let us know where you went paddle boarding at #glidesup on Instagram. And if you have any questions on paddle boards please feel free to reach out to us through our customer service channels.