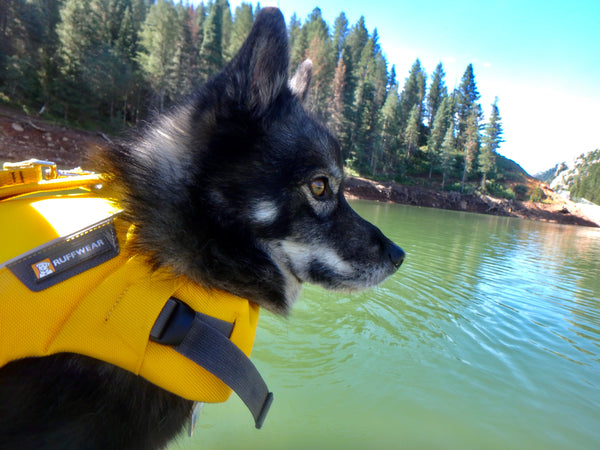 Ekko's change to inflatable stand up paddle boards.
Ekko loves to go out on his inflatable paddle board, his past board of choice was the Glide Lotus. When we were looking for a paddle board we looked at high performance boards and chose the Lotus. This board fit all the requirements we wanted in a stand up paddle board, quality materials a plush deck pad, and large deck area that allowed us both to lay flat and relax after practicing yoga on the scenic lakes. Ekko has downward dog dialed in. The great customer service Glide offered,  and this boards weight capacity and flatwater cruising capability quickly helped us figure out why this was a better board for us. And was great for advanced paddlers as well as newer paddlers like Ekko. Most boards on the market do not have the quality or durability of this paddle board or the other boards made by Glide as demonstrated by real life and will it break? Wednesday segments.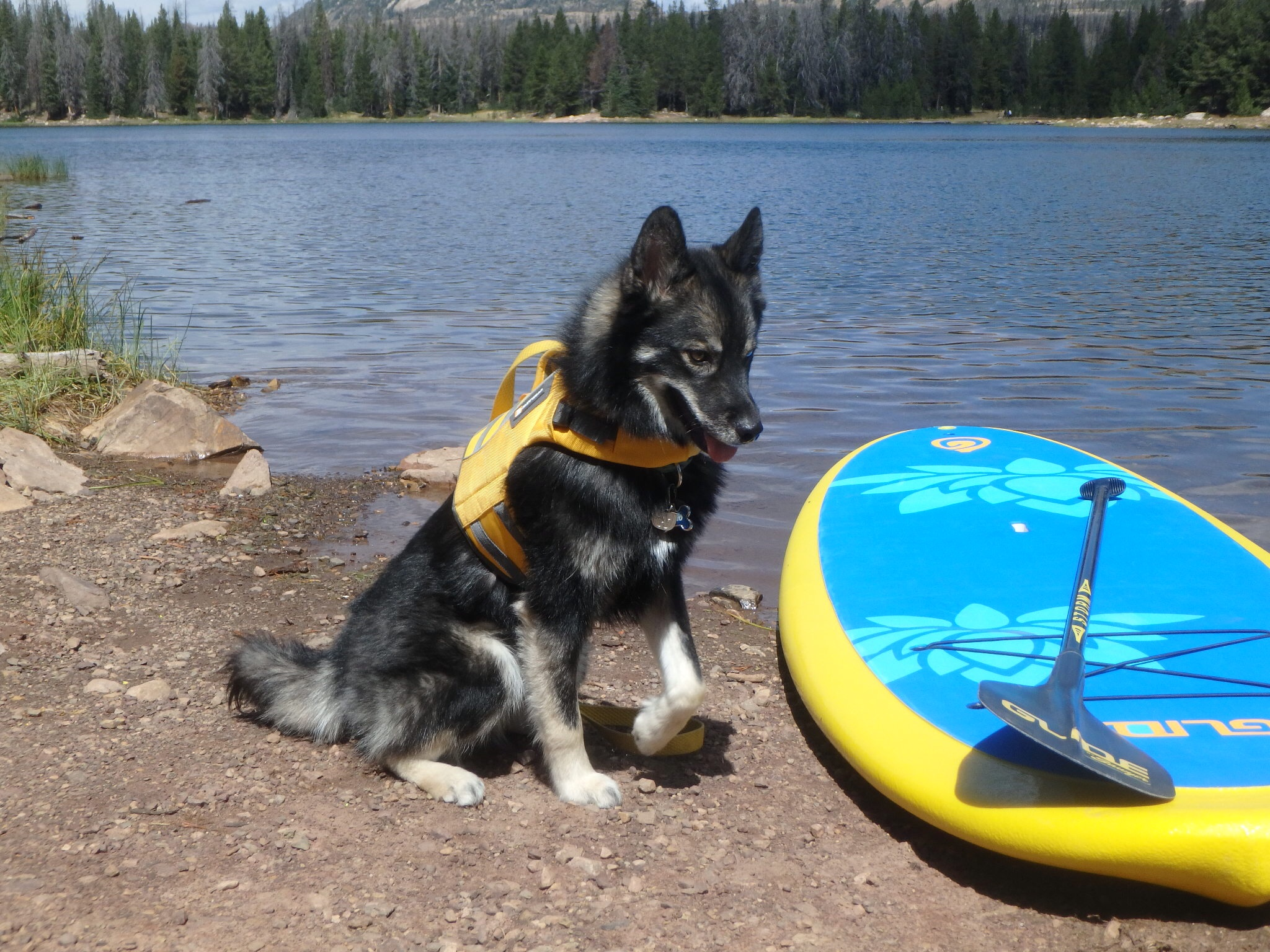 The inflatable paddle board hunt begins.
Ekko and I wanted to start doing longer trips and to reach lakes and waterways we normally were unable to with our hard boards. And so began our hunt for inflatable paddle boards. We were looking for the following key features in an inflatable paddle board and looked at many boards from all over. Sadly most boards were lacking especially when it came to the inflatable sup. Deckpad, center handle, attachment points, high weight limit, removable fins, d rings, coiled leash, large deck area and the option for an electric pump. With the complete sup package that is included with this board and other accessories you can get it truly makes this one of the best inflatable sups. Keep reading to see what stand up paddle board Ekko chose for his first inflatable sup.
And so this year we upgraded his paddle board from a hard board to an inflatable paddle board, one of the advantages of the new inflatable paddle board is that it freed up the roof of the jeep allowing us to add a rooftop tent so we can adventure longer in comfort. The addition of the inflatable paddle board also freed up room for other gear inside the jeep now that we can utilize the roof and the storage space in the tent. The inflatable paddle board also lets us get to spots we were unable to with a hard board design, there is something to be said about the backpack and being able to reach exciting new lakes that would not be possible lugging a large sup for miles. Ekko and I have been using the Glide 02 Angler and love the key features of the board and other accessories available for it. It is one of the most stable board design we have had the pleasure of paddling. With the plush deck pad, Ekko can lounge all day and not worry about his grip. And with the quality materials that Glide uses we do not have to worry about his nails and the occasional puppy nibble if I am too slow in getting the board launched. Which makes me grateful that I doubt I will ever need the included repair kit. The fishing rod holder is great, from small lake fish to heavy tiger muskie this stand up paddle board can handle it all. And is a great price with its included paddle and kayak seat. The rear cargo areas and better board design makes it easy to go long distances either on flat water, or fishing slow moving rivers.
Add in some other accessories such as the 16qt sup cooler seat, or an anchor pole for a complete sup package. And once you try this out you will never miss those old uncomfortable kayak seats. With the multiple attachment points, center handle, amazing weight limit, optional electric pump and great customer service the Glide 02 Angler is a great board and one of the best inflatable sups on the market. Other boards Ekko has his eye on is the Glide 02 Lotus inflatable stand up paddle board to replace his original lotus paddle board.
For those who are new to inflatable stand up paddle boards like Ekko and I were, we can assure you that this is a great board and may quickly become your favorite recreational equipment. And that the electric pump is not a required add on, the manual pump does a great job and is easy to get this inflatable sup filled and ready to launch. Speaking of launching, this stable board makes it a breeze even in ocean waves. Ekko and I love his new inflatable sup. If you are new to the world of inflatable paddle boards and want to include your furry friends Ekko and I recommend the following.
What we looked for and recommend for a sup and a pup.
For us a stable board, with a comfortable deck pad and large deck area were important, we also wanted a board suitable for larger paddlers in a high weight capacity, with d rings, rear storage space, and overall storage space that would allow us to do long distances while flat water cruising and running slow moving rivers or tackle ocean waves while loaded with gear for our excursions. And an inflatable sup that was suited for beginners and advanced paddlers, from a company that is known for its paddle boards and love of paddle boarding. While using quality materials to make stand up paddle boards fun, reliable and exciting. With this inflatable sup, you will get one of the best all around sup boards at a budget boards price without the lack of performance that plaque many boards. Most boards will be hard-pressed to include a fraction of the key features you will find on this inflatable paddle board. Here is a quick link on how to start to sup with a pup.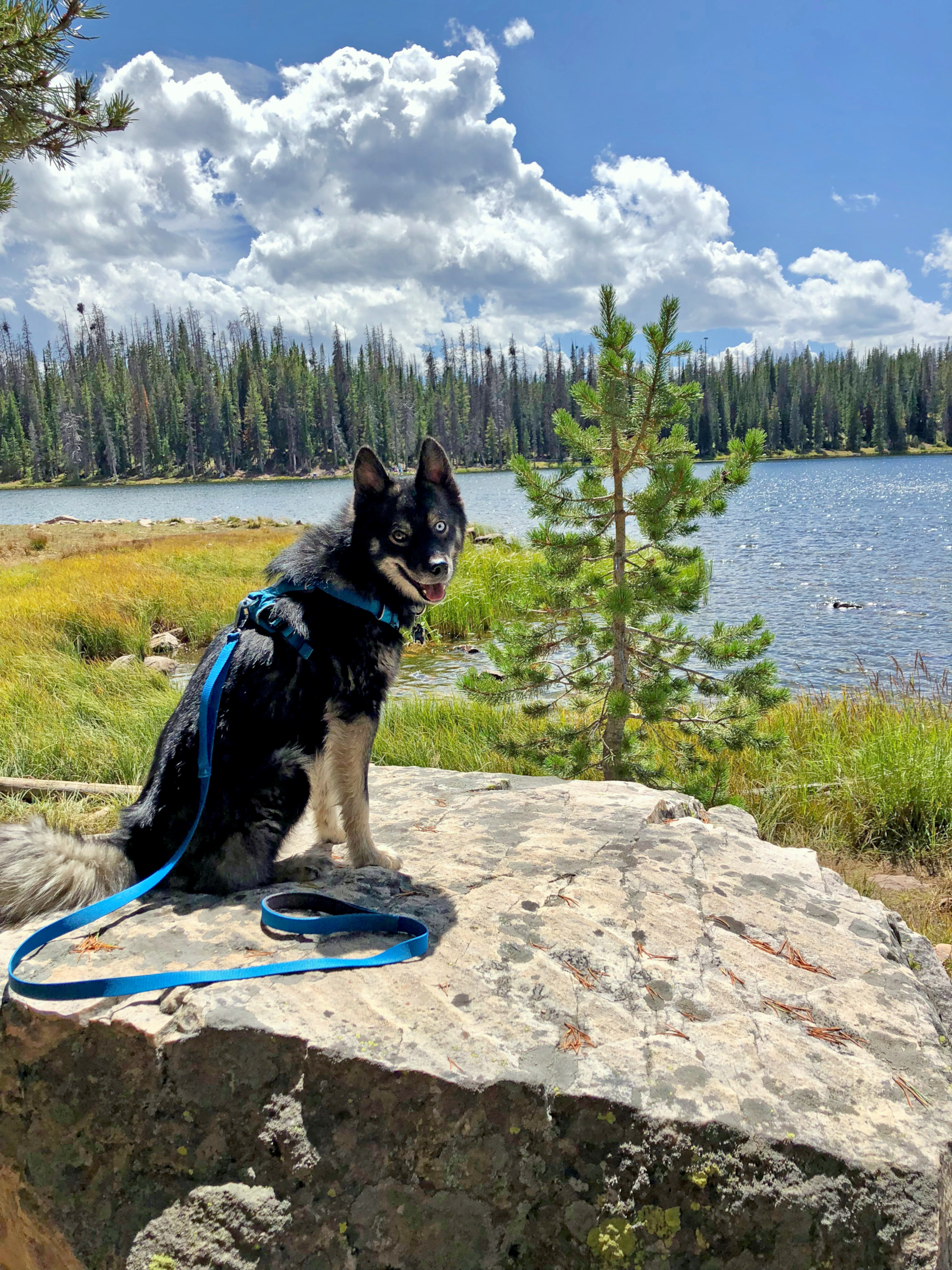 Things we wanted to avoid in an inflatable sup.
We wanted to avoid budget boards and go with high performance boards for our sup board. This also meant we needed to avoid single layer pvc, non removable fins and all around boards with poor fin setup. While a lower cost inflatable paddle board from places like Costco or other discount outlets may get you through a season they won't last as long as inflatable sups with better board design and materials. If a budget board is all that is in the cards then look for one with double layer pvc or multiple layers. Ekko and I highly recommend the better board design and quality that you will find in Glide's lineup of inflatable stand up paddle boards and hard sup board lineup.