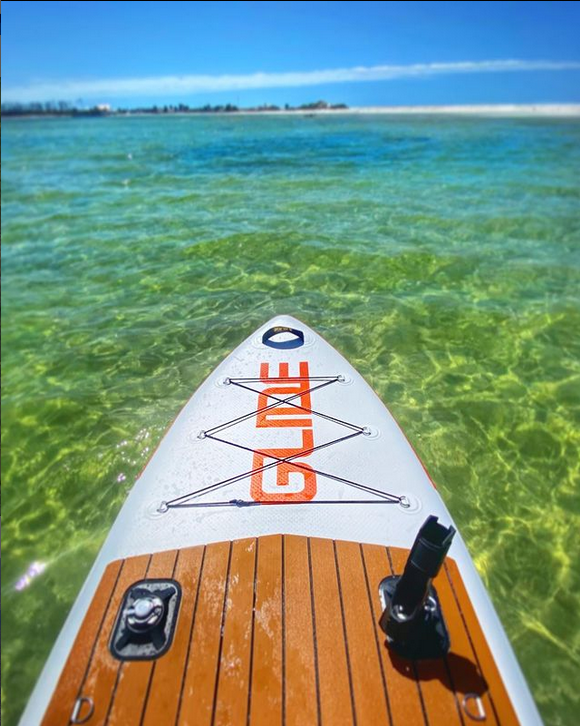 Glide Angler Best Fishing Paddle Board 2022
Glide 02 Angler best sup fishing paddle board.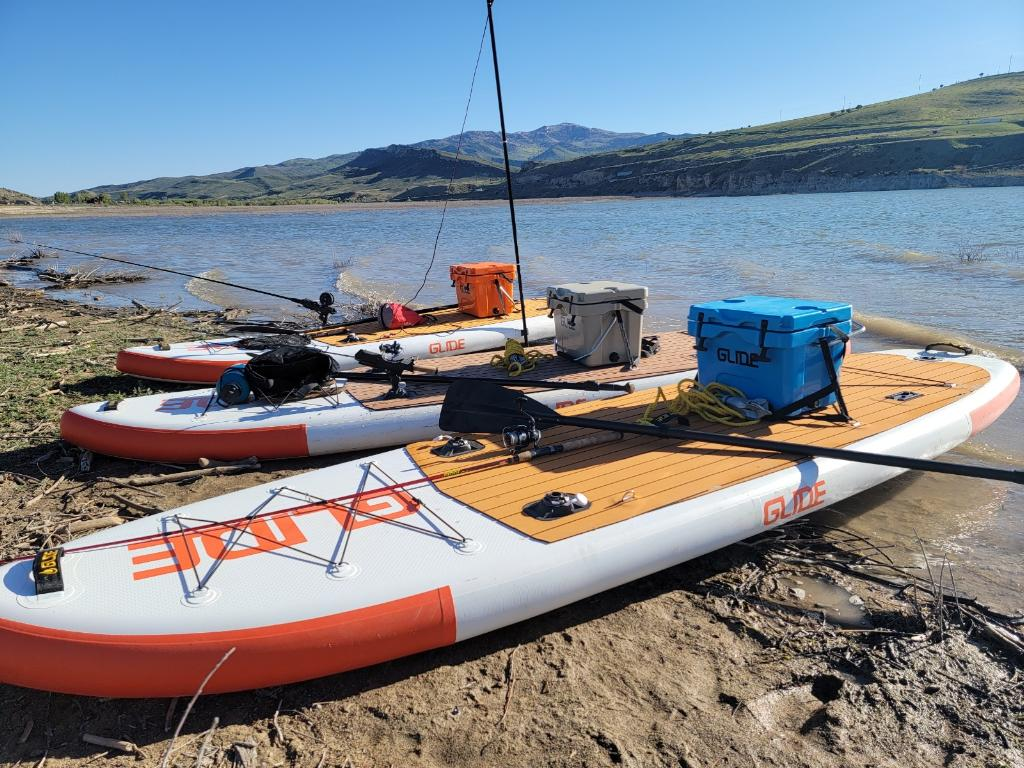 When you think of casting a line what are you doing? Unlike most fishing paddle boards you can do it all on the Glide 02 Angler, the best fishing sup of 2022. From sup fly fishing to sup fishing in the deep waters offshore to a calm mountain lake this fishing sup will let you go sup fishing where ever you want. And this great fishing paddle board has an incredible weight capacity of 500 lbs so fishing enthusiasts can catch fish of even monster sizes. With plenty of storage space from the rear and front bungee storage area to the extremely generous amount of d rings and gear mounts. You will have plenty of gear storage on this fishing isup to let you stay for days at your favorite fishing spot.
The basics of the board.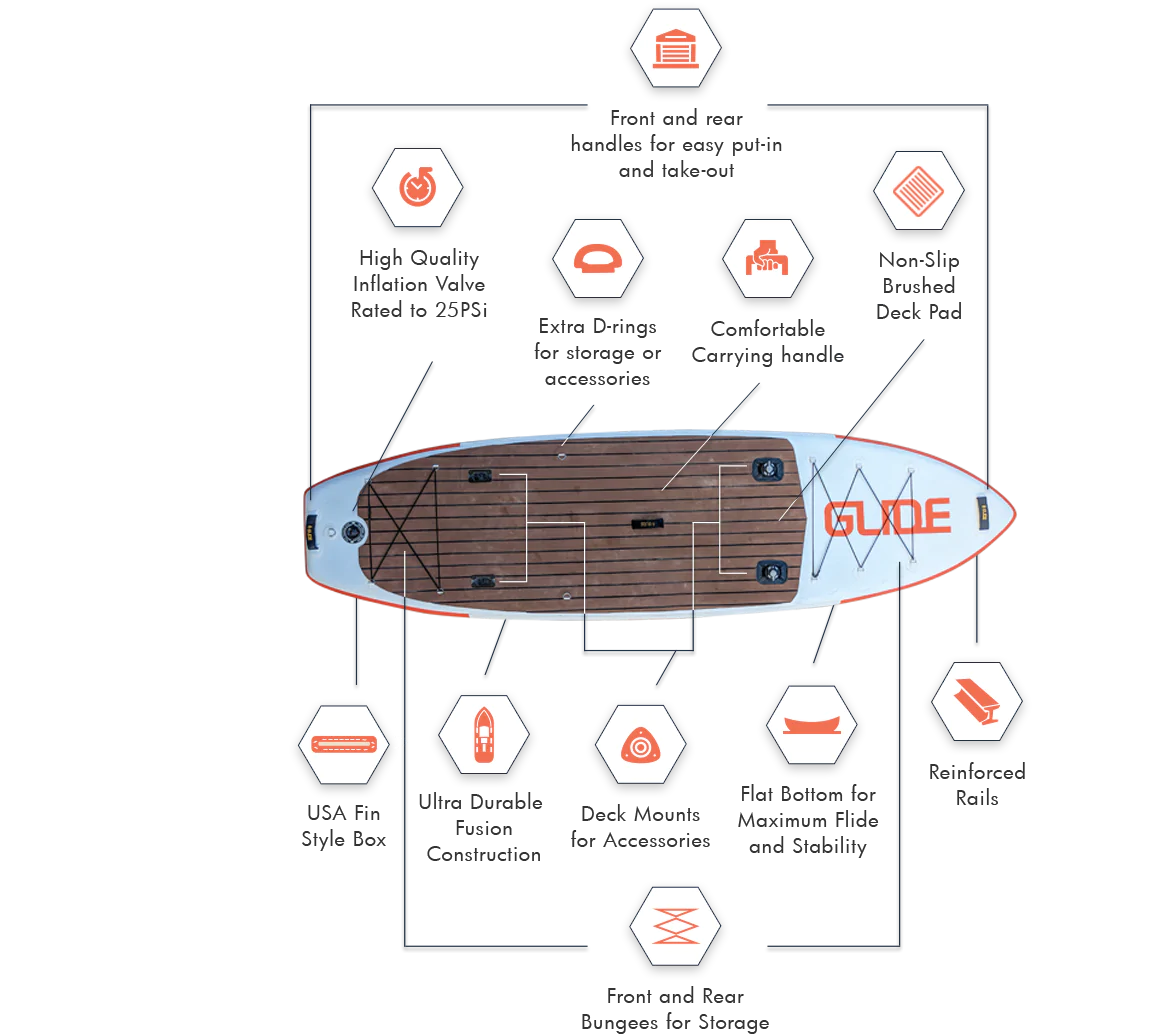 No, we are not talking about the other fishing sups on the market, we meant the basics of the Angler fishing sups design.
This best-in-class fishing sup is 11 feet long helping to create the super stable platform you want for sup fishing and making long casts while sup fly fishing.
The board's width is 36 inches wide, working with the board's length to give you that super stable platform. As well as giving ample room for the d rings and gear mounts plus fishing rod holders to also leave room for the rest of your fishing gear. With enough room left over for the Glide fishing cooler, fishing buddy, and all your fishing gear that makes up your fishing rig.
The bottom of this best fishing sup is flat which also lends to a stable board and sup fishing platform. The fin is an us-style removable center fin that combined with the flat bottom means this fishing board can go where ever your fishing adventure takes you, from shallow rivers to deep water.
Unlike a fishing kayak, this fishing board is suitable for all sup fishing styles. From traditional sup fishing to sup sight fishing and sup fly fishing. And will remain steady even when you have a big fish on the line.
What's included with the best fishing sup of 2022?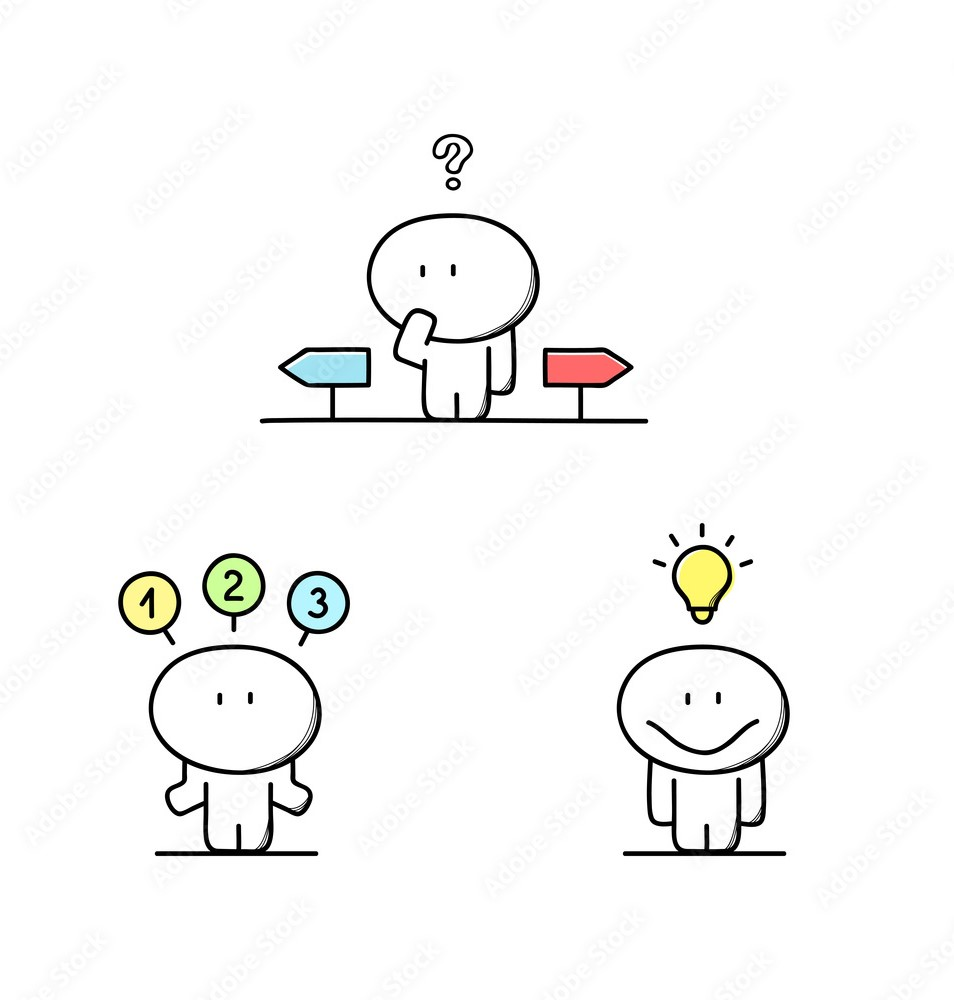 With Glide fishing boards you get a complete sup fishing rig. Included with the Glide Angler inflatable fishing sup are two fishing rod holders. These fishing rod holders are suited for fly fishing gear, to normal sup fishing. Whatever your fishing setup these fishing rod holders will keep your poles in place. Also included with the fishing paddle board is a high-capacity sup pump that will outperform the standard dual chamber pump. The fishing sups also come with a kayak seat. As well as a carry strap to get your fishing paddle board to the water hands-free for the rest of your fishing setup.
One of the most important things that is included with the fishing paddle board is exceptional customer service based in the USA. You also get the best build quality of any fishing paddle board. A convenient backpack travel bag for the fishing paddle board that also has wheels. A repair kit that will most likely never see used outside of repairing other brand's sup fishing boards so the fishing trip is not ruined. A dedicated slot for a sand spear sheath or anchor pole. US style fin box with a dolphin fin is included with the inflatable fishing sup. An adjustable high-performance paddle is also included with the fly fishing sup. As well as a coiled leash to keep your sup fishing paddle board close by should you decide to leave the board.
My Angler inflatable fishing sup setups.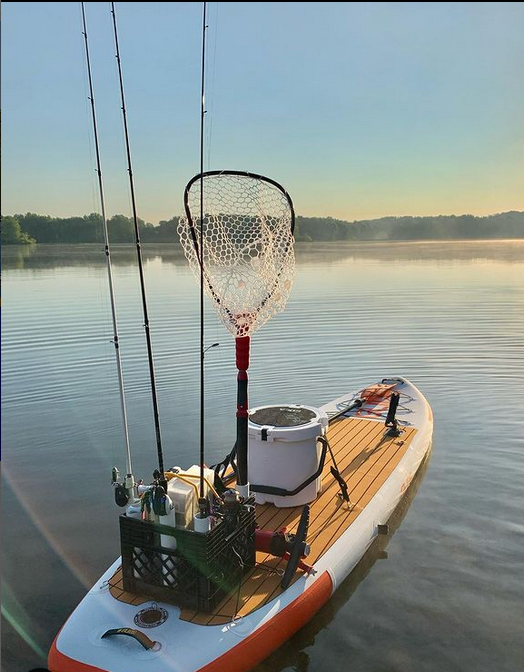 For regular sup fishing or trolling sup fishing, this is what I bring when I go paddle board fishing. I make use of the generous d rings and mount fish finders. In the two fishing rod holders, I have poles rigged up with different lures and weight of line. I will usually dedicate one-rod holder to a trolling pole as I paddle to my fishing spot. No sense in not using a rod holder as I paddle, some of my best catches have come this way. A sand spear or anchor pole. Dry bag and tackle bag stored on the bow with a first aid kit. And a Glide lifeguard bamboo hat for once I reach my fishing spots. I usually have my hand pump with me as well.
I also make sure to have the Glide fishing cooler when I go sup fishing. Since I always plan on catching fish the fishing cooler is a needed part of my sup fishing rig. And no fishing sups should be without a net for when you do catch fish. If I am sup fishing in the gulf or offshore I also like to bring a throw net to catch live bait.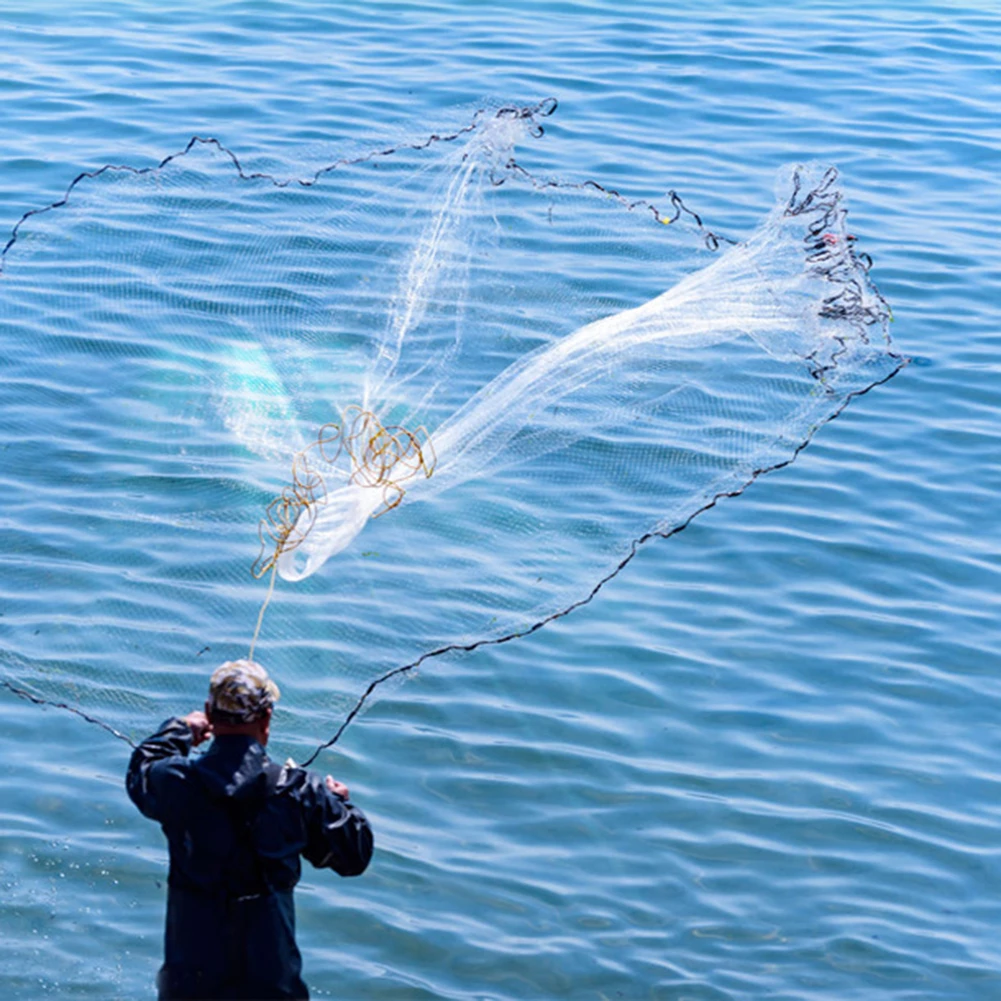 At times I just use this fishing sup for paddle boarding or when going on camping excursions. Not only does this lightweight paddle board for fishing have all the stability you need for fishing. It also has room to carry all your fishing gear, plus camping gear. The fishing sup also makes a great inflatable paddle board for adventure and memories, not just fishing.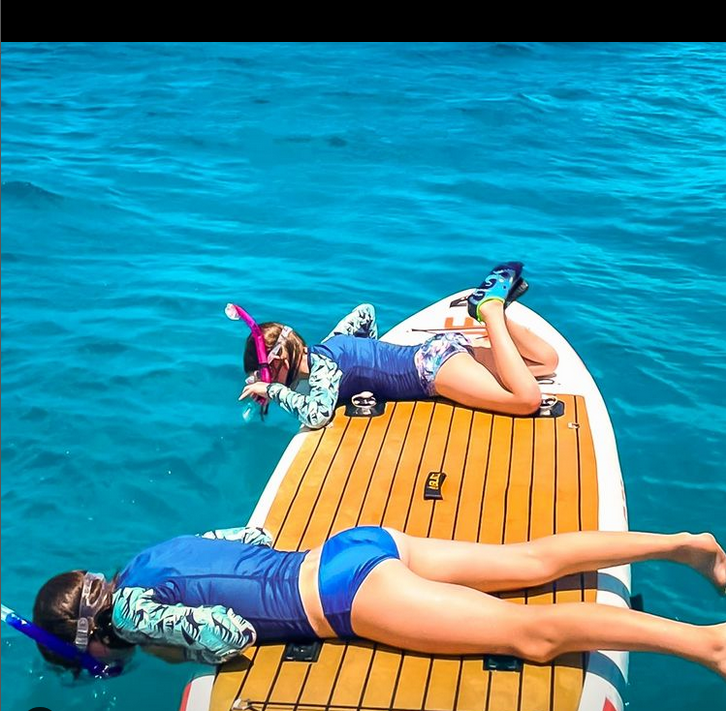 When I fly fish with the Angler SUP fishing paddle board I use close to the same set up. Of course in the fishing rod holders, I have fly fishing rods and not ones used for trolling. One fishing rod holder is set up with the fly and weight of line I expect the fish to be hitting and the other fly fishing is set up with an alternate fly and weight of the line.
When I go paddle board fishing off shore I usually bring a second cooler along for live bait, this way my canned drinks don't get a salty taste to them. In addition to the second cooler my fishing paddle board also carrys a gaff for me to really land the big fish. No waisting a fishing trip by not being able to catch big fish. I also switch out my sand spear sheath to hold a regular anchor. I also bring a garmin inreach with me on my fishing isup. Not only does this let me plot a course but will help keep me safe as the weather can change quickly on open water when one is fishing.
When fly fishing for bonefish in the keys around mangroves I will often be fishing with one rod set up with a 20 pound fluorocarbon tippet. I will also bring both a regular anchor on my fishing paddle boards as well as a anchor pole or sand spear. I love the Glide anchor pole as it has a comfortable handle and can be used as a push pole to creep the fishing paddle boards up on top of whatever you are fishing.
When it comes to a paddle board for fishing you wont find a better one than Glide 02 Angler. Wheather you fly fish, troll from your fishing stand up paddle board, or prefer river fishing from fihng paddle board to the more common lure and spinner or bait methods of sup fishing. The 02 Angler is also an extremely versatile with one of the best weight capacity when it comes to inflatable paddle boards. When we say the 02 Angler is the best when it comes to fishing paddle boards we are not limiting it to inflatable paddle boards. This is the best when it comes to fishing paddle boards regardless of them being an inflatable stand up paddle board or a rigid stand up paddle board.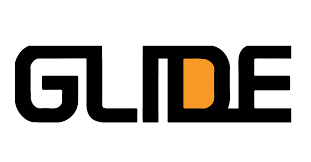 Let us know what the catch of the day was for you at #glidesup on Instagram. Regardless of what you are sup fishing from we hope you had a great fishing trip. Have fun and enjoy your fishing spots wherever the may be.