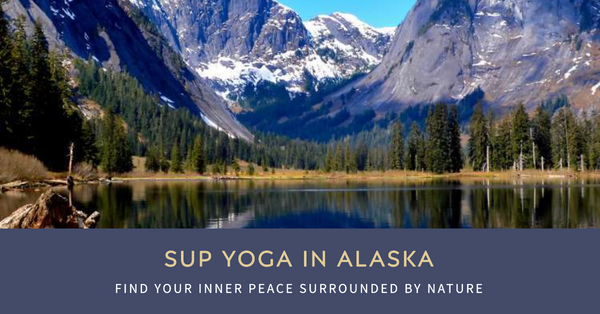 Discover the Tranquility: The Best Spots for SUP Yoga in Alaska.
Alaska, the untamed beauty of the Last Frontier, is not only a paradise for adventurers and nature enthusiasts but also an enchanting destination for SUP yoga enthusiasts seeking serenity amidst breathtaking landscapes. The fusion of stand-up paddleboarding (SUP) and yoga creates a unique experience, allowing practitioners to connect with nature and themselves on a profound level. From rugged coastlines to crystalline lakes, Alaska offers an array of awe-inspiring locations for SUP yoga. Let's embark on a journey through the best spots Alaska has to offer, each promising captivating and transformative experiences.
Kachemak Bay:

Tucked along the southern coast of the Kenai Peninsula, Kachemak Bay boasts pristine waters and a serene atmosphere, making it a dream location for SUP yoga. Paddle through the calm bay waters while surrounded by snow-capped peaks and the occasional sighting of playful sea otters. Feel the gentle rocking of your board as you transition from warrior pose to downward dog, all while absorbing the breathtaking panorama. Kachemak Bay's sense of seclusion and tranquility ensures a deeply meditative SUP yoga experience.

Kenai Lake:

Nestled in the Chugach National Forest, Kenai Lake's sparkling turquoise waters create a mesmerizing backdrop for SUP yoga. Surrounded by lush forests and rugged mountains, you'll feel an instant connection with nature as you flow through your asanas on the peaceful lake surface. The clarity of the water enables you to see the fish swimming beneath your board, adding an extra touch of wonder to your practice.

Chilkoot Lake:

Imagine balancing on your SUP board, encircled by majestic bald eagles soaring overhead against a backdrop of pristine glaciers and dense forests. Chilkoot Lake, near the charming town of Haines, offers a unique opportunity to experience SUP yoga amid Alaska's untamed wilderness. The peaceful ambiance and the chance to spot bears fishing along the lake's edge make this location an unforgettable choice for yogis seeking serenity and adventure.

Turnagain Arm:

Experience the juxtaposition of urban living and untamed nature by practicing SUP yoga on Turnagain Arm, just a short drive from Anchorage. The arm's tide waters create a dynamic and challenging environment for your yoga practice, requiring focus and determination. As you flow through your sequences, relish the sight of beluga whales swimming in the inlet and the breathtaking vistas of the surrounding Chugach Mountains.

Mendenhall Lake:

Nestled in the heart of the Tongass National Forest, Mendenhall Lake offers an ethereal setting for SUP yoga amidst glaciers and icebergs. Paddle alongside the stunning Mendenhall Glacier, surrounded by the serene beauty of the Alaskan wilderness. The sheer magnificence of the ice formations inspires a sense of wonder and humility, making this location a truly transformative experience.

Eklutna Lake:

Located a short drive from Anchorage, Eklutna Lake beckons SUP yogis with its azure waters and rugged terrain. The surrounding mountains provide a stunning backdrop as you gracefully flow through your poses. The remote location of Eklutna Lake ensures a sense of seclusion and oneness with nature, allowing you to fully immerse yourself in your practice.

Resurrection Bay:

Nestled in the picturesque town of Seward, Resurrection Bay offers a picturesque setting for SUP yoga amid the Kenai Fjords National Park. Paddle amidst sea otters, sea lions, and harbor seals, embracing the healing energy of the ocean. The dramatic cliffs and verdant forests create a harmonious atmosphere that complements the tranquility of your practice.

Lower Summit Lake:

Enveloped by the vast Chugach National Forest, Lower Summit Lake is a hidden gem for SUP yoga enthusiasts seeking solitude and natural beauty. As you float on the crystal-clear waters, the reflection of the surrounding mountains creates a mirror-like effect, enhancing the sense of serenity and mindfulness during your practice.

Chena River:

For a unique SUP yoga experience in Alaska's interior, head to the Chena River in Fairbanks. The river offers a gentle current that complements your practice, adding an element of flow to your movements. The vibrant colors of the Alaskan sky during the midnight sun enhance the mystical aura of your SUP yoga session.

Portage Lake:

Nestled amid the rugged beauty of the Chugach Mountains, Portage Lake provides an extraordinary setting for SUP yoga with the impressive Portage Glacier in the background. The silence of the glacial surroundings and the occasional crackling of the ice create a tranquil atmosphere, allowing for deep introspection and connection with nature.

Skilak Lake:

Skilak Lake, situated within the Kenai National Wildlife Refuge, offers SUP yogis an unparalleled opportunity to practice amidst abundant wildlife and unspoiled scenery. Paddle through the lake's calm waters, absorbing the pristine beauty of the surrounding boreal forests and mountains, while eagles soar overhead.

Auke Lake:

Auke Lake, located in Juneau, is a haven for water sports enthusiasts, including those who enjoy SUP yoga. Surrounded by lush vegetation and the breathtaking Mendenhall Glacier in the distance, this tranquil lake provides the ideal space for yogis to find their inner peace and connection with nature.

Potter Marsh:

Located just outside of Anchorage, Potter Marsh offers a unique SUP yoga experience in a coastal wetland teeming with wildlife. Paddle through the marsh's meandering waterways, witnessing migratory birds in their natural habitat. The interplay between the tides and the diverse ecosystem creates a dynamic backdrop for your SUP yoga practice.

Campbell Lake:

A popular spot among locals, Campbell Lake provides a serene location for SUP yoga sessions with a view of the majestic Chugach Mountains. The lake's gentle waves and proximity to the city make it a convenient yet rejuvenating escape into nature for urban dwellers seeking tranquility.

Big Lake:

Big Lake, located in the Mat-Su Valley, offers SUP yogis an opportunity to connect with nature while surrounded by the grandeur of the Talkeetna Mountains. With ample space and pristine waters, this location invites practitioners to embrace their practice fully, connecting mind, body, and soul.

Upper Russian Lake:

For the adventurous SUP yoga enthusiasts, Upper Russian Lake presents a remote and challenging location to immerse yourself in nature. Accessible via a scenic hike, the lake rewards your efforts with turquoise waters and unparalleled serenity. The opportunity to connect with nature away from the crowds enhances the transformative experience of SUP yoga.

Chilkat Lake:

Tucked within the Chilkat State Park, Chilkat Lake offers SUP yogis a chance to explore an untouched and stunning environment. Paddle along the rugged shoreline and witness the surrounding snow-capped mountains reflecting on the lake's mirror-like surface. The sense of isolation and connection with nature fosters a deeply meditative and transformative SUP yoga experience.

Turnagain Arm - Beluga Point:

For an enchanting SUP yoga experience along the shores of the Turnagain Arm, venture to Beluga Point. The tidal bore phenomenon, where massive waves rush in with the rising tide, creates a captivating natural spectacle. Find your balance on your SUP board while the tide gently carries you along the shoreline. As you practice your yoga poses, keep an eye out for the beluga whales that frequent this area during the summer months. The combination of stunning coastal vistas and the presence of these majestic marine mammals creates an unforgettable experience that epitomizes the beauty and allure of Alaska's natural wonders.

Lake Hood:

Lake Hood, the busiest seaplane base in the world, offers an unconventional yet captivating setting for SUP yoga. Experience the thrill of practicing yoga on a SUP board while seaplanes take off and land around you. Despite the bustling activity, Lake Hood's unique ambiance fosters a sense of focus and calmness, making it an ideal spot for adventurous yogis.

Kepler-Bradley Lakes:

Located near Palmer, Kepler-Bradley Lakes provide a serene haven for SUP yoga enthusiasts. Surrounded by the Chugach and Talkeetna Mountains, these interconnected lakes offer picturesque views of the vast Alaskan wilderness. The stillness of the water and the tranquility of the mountains create a harmonious setting for a rejuvenating SUP yoga experience.
Conclusion:
Alaska's unparalleled natural beauty and diverse landscapes make it a haven for SUP yoga enthusiasts seeking transformative and awe-inspiring experiences. From majestic glaciers and pristine lakes to rugged coastlines and lush forests, each location on this list offers a unique blend of serenity and adventure. Whether you're a seasoned yogi or a beginner seeking to deepen your connection with nature, Alaska's best spots for SUP yoga promise to leave an indelible mark on your heart and soul, carrying the spirit of the Last Frontier with you as you continue your journey of self-discovery and inner peace.
Glides Tips, Tricks and more!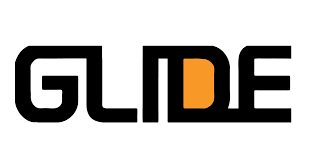 If you're just beginning your journey with SUP yoga, we invite you to explore our assortment of SUP yoga poses specifically curated for novices. Moreover, if you're in the market for a top-tier yoga SUP board, consider the Glide Lotus & O2 Lotus models.
Don't miss our insightful article, "A Comprehensive Guide To SUP Yoga," which serves as an invaluable resource for practitioners at all levels. This guide elucidates different facets of SUP yoga and proffers insightful advice and pointers.
For those on the hunt for prime paddle boarding spots within the United States, we've compiled a thorough state-by-state tour guide of premier locations for paddle boarding. The guide, "The best places to paddle board in the United States a state by state tour of where to paddle board with Glide Paddle Boards" introduces you to prime paddle boarding locales across the nation, in association with Glide Paddle Boards.
For those with an international outlook on paddle boarding, we have a pair of articles to guide you. The initial piece, "Ultimate Guide on Finding Places to Paddle Board Near You." offers valuable strategies to unearth fresh and exhilarating paddle boarding spots nearby.
The subsequent piece, "Epic Spots Globally To Paddle Board," showcases awe-inspiring paddle boarding locales worldwide. This is a fantastic source for anyone looking to discover novel and picturesque sites around the globe.
Please dive into our blog to unearth more expert recommendations and engrossing articles. Our objective is to offer valuable content and abundant information to amplify your paddle boarding adventures.