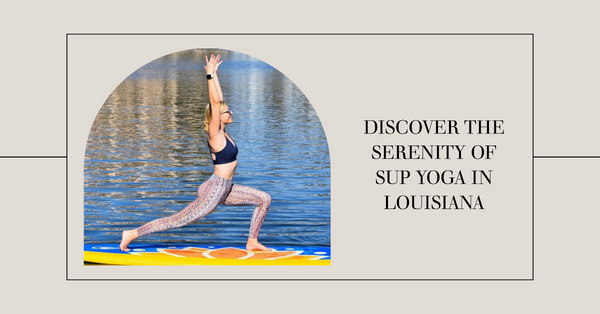 The Serene Splendor: Unraveling Louisiana's Finest SUP Yoga Destinations.
Louisiana, with its rich cultural heritage and diverse landscapes, offers a wealth of enchanting spots for indulging in the transformative practice of SUP yoga. The rhythmic lapping of water against your board, the warmth of the sun, and the tranquility of the surrounding nature create an unforgettable experience. Let's delve into the 20 best spots for SUP yoga in Louisiana, each brimming with captivating beauty and unique charm. So let's dive into some of the best spots in Louisiana for sup yoga.
Lake Martin:

Nestled in the heart of the Cypress Island Preserve, Lake Martin is a haven for SUP yoga enthusiasts. Embrace the lush cypress trees and abundant wildlife as you paddle gently along the still waters. The serene ambiance and the reflection of the setting sun on the lake's surface make this an ideal spot for a calming SUP yoga session.

Fontainebleau State Park:

With its picturesque waterfront along Lake Pontchartrain, Fontainebleau State Park offers a mesmerizing backdrop for SUP yoga. Glide gracefully atop the gentle waves and let the sights of oak trees, Spanish moss, and migratory birds inspire tranquility and mindfulness.

Bayou St. John:

Explore the cultural heart of New Orleans through SUP yoga on Bayou St. John. This historic waterway provides a unique blend of urban charm and natural beauty. Paddle past colorful Creole cottages and embrace the aura of New Orleans' lively spirit while nurturing your inner peace.

Cane Bayou:

Tucked away in serene Mandeville, Cane Bayou beckons SUP yogis with its peaceful atmosphere and lush mangrove-lined shores. As you meander through the tranquil waters, revel in the sight of playful otters and graceful herons, creating a harmonious connection between nature and self.

Toledo Bend Reservoir:

Venture to the enchanting expanse of Toledo Bend Reservoir, where the placid waters span across the Louisiana-Texas border. The expansive skies and surrounding pine forests create an awe-inspiring setting, allowing for a truly immersive SUP yoga experience.

Atchafalaya Basin:

Immerse yourself in the surreal beauty of the Atchafalaya Basin, the largest wetland in the United States. Navigate through a labyrinth of cypress trees and Spanish moss while connecting with the raw essence of nature during your SUP yoga practice.

Lake Claiborne:

Nestled amidst rolling hills and pine forests, Lake Claiborne offers a serene escape for SUP yogis seeking solace in nature's embrace. The glass-like waters mirror the captivating scenery, making it an excellent spot for meditation and self-reflection.

False River:

Unravel the mystique of False River, a long and narrow oxbow lake located in Pointe Coupee Parish. The shimmering waters, fringed by ancient cypress trees, provide a serene ambiance that facilitates a seamless union of mind, body, and spirit during SUP yoga.

Lake Bistineau:

Located in northwestern Louisiana, Lake Bistineau captivates with its cypress-studded waters. Delight in the sight of the vivid sunsets that paint the sky with hues of pink, orange, and purple, enhancing the experience of your SUP yoga journey.

Chicot State Park:

Nestled amidst the charming landscape of South Louisiana, Chicot State Park offers SUP yogis a respite from the urban bustle. Paddle along the tranquil lake's edge, surrounded by ancient live oaks, creating a serene space for your practice.

Bayou Teche:

Embark on a journey along the legendary Bayou Teche, meandering through picturesque towns and dense foliage. The rhythmic flow of the bayou echoes the meditative rhythm of SUP yoga, allowing you to harmonize with the natural world around you.

Lake Pontchartrain:

As one of Louisiana's most iconic bodies of water, Lake Pontchartrain boasts a unique allure for SUP yoga enthusiasts. The lake's vastness creates an illusion of an endless horizon, instilling a sense of boundless freedom and profound connection.

Tensas River:

Escape to the tranquil waters of Tensas River, where you'll find a world teeming with diverse wildlife. Paddle silently alongside playful river otters and watch the graceful flight of herons overhead while finding inner serenity during your SUP yoga practice.

Bayou Black:

Delve into the heart of Louisiana's swampy wilderness with a SUP yoga session on Bayou Black. Embrace the untamed beauty of the bayou, where ancient cypress knees rise from the murky waters, inspiring a sense of mystery and wonder.

Kisatchie National Forest:

Venture into the serene landscape of Kisatchie National Forest, where the calm waters of Kincaid Lake invite you to explore its natural wonders. The tranquil surroundings and fresh pine-scented air create a serene ambiance for your SUP yoga experience.

Grand Isle:

Bask in the Gulf breeze and the rhythmic sound of gentle waves as you practice SUP yoga on the tranquil shores of Grand Isle. The sun-kissed beaches and unobstructed views of the Gulf of Mexico cultivate a sense of peace and invigoration.

Bayou Liberty:

Discover the hidden gem of Bayou Liberty, where crystal-clear waters reflect the lush vegetation along its banks. This enchanting waterway provides an idyllic setting for SUP yoga, surrounded by abundant wildlife and tranquil charm.

Bogue Chitto State Park:

Find serenity at Bogue Chitto State Park, where the peaceful waters of the Bogue Chitto River invite you to embark on a transformative SUP yoga journey. The park's unspoiled wilderness and diverse flora and fauna create an ideal sanctuary for mindfulness and introspection.

Fausse Pointe State Park:
Nestled along the Vermilion River, Fausse Pointe State Park offers a scenic haven for SUP yoga. Its diverse ecosystems and abundant wildlife create a transformative experience. Glide through the tranquil waters, surrounded by ancient oak trees and Spanish moss, as the setting sun paints the sky with vibrant colors. Embrace the serenity and wonder of Fausse Pointe State Park, preserving its natural beauty for generations to come. Discover a captivating location that elevates your SUP yoga practice amidst Louisiana's untamed wilderness.
Catahoula Lake:

Explore the vastness of Catahoula Lake, a designated Ramsar Wetland of International Importance. The shallow waters, teeming with diverse bird species, provide a unique backdrop for your SUP yoga practice, fostering a profound connection with nature.
Conclusion: Louisiana's wealth of enchanting SUP yoga destinations offers a tapestry of sights and experiences that ignite the senses and nourish the soul. Whether you seek tranquility amidst ancient cypress trees or the vibrant energy of New Orleans' bayous, these locations beckon you to embark on a transformative journey of self-discovery and harmony with nature. Embrace the serenity and the allure of these 20 captivating spots, where SUP yoga becomes an immersive experience in Louisiana's unrivaled splendor.
Glides Tips, Tricks and more!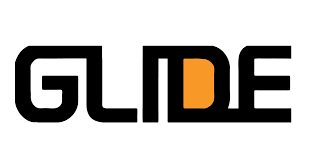 If you're just beginning your journey with SUP yoga, we invite you to explore our assortment of SUP yoga poses specifically curated for novices. Moreover, if you're in the market for a top-tier yoga SUP board, consider the Glide Lotus & O2 Lotus models.
Don't miss our insightful article, "A Comprehensive Guide To SUP Yoga," which serves as an invaluable resource for practitioners at all levels. This guide elucidates different facets of SUP yoga and proffers insightful advice and pointers.
For those on the hunt for prime paddle boarding spots within the United States, we've compiled a thorough state-by-state tour guide of premier locations for paddle boarding. The guide, "The best places to paddle board in the United States a state by state tour of where to paddle board with Glide Paddle Boards" introduces you to prime paddle boarding locales across the nation, in association with Glide Paddle Boards.
For those with an international outlook on paddle boarding, we have a pair of articles to guide you. The initial piece, "Ultimate Guide on Finding Places to Paddle Board Near You." offers valuable strategies to unearth fresh and exhilarating paddle boarding spots nearby.
The subsequent piece, "Epic Spots Globally To Paddle Board," showcases awe-inspiring paddle boarding locales worldwide. This is a fantastic source for anyone looking to discover novel and picturesque sites around the globe.
Please dive into our blog to unearth more expert recommendations and engrossing articles. Our objective is to offer valuable content and abundant information to amplify your paddle boarding adventures.