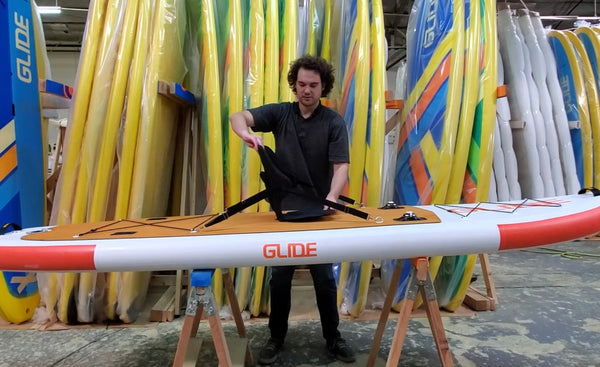 The Joys of an Inflatable Paddle Board with a Kayak Seat
What is this new trend of kayak seats on inflatable paddle boards? We answer this question in detail and teach you how to install a kayak seat on your inflatable SUP board.
Introduction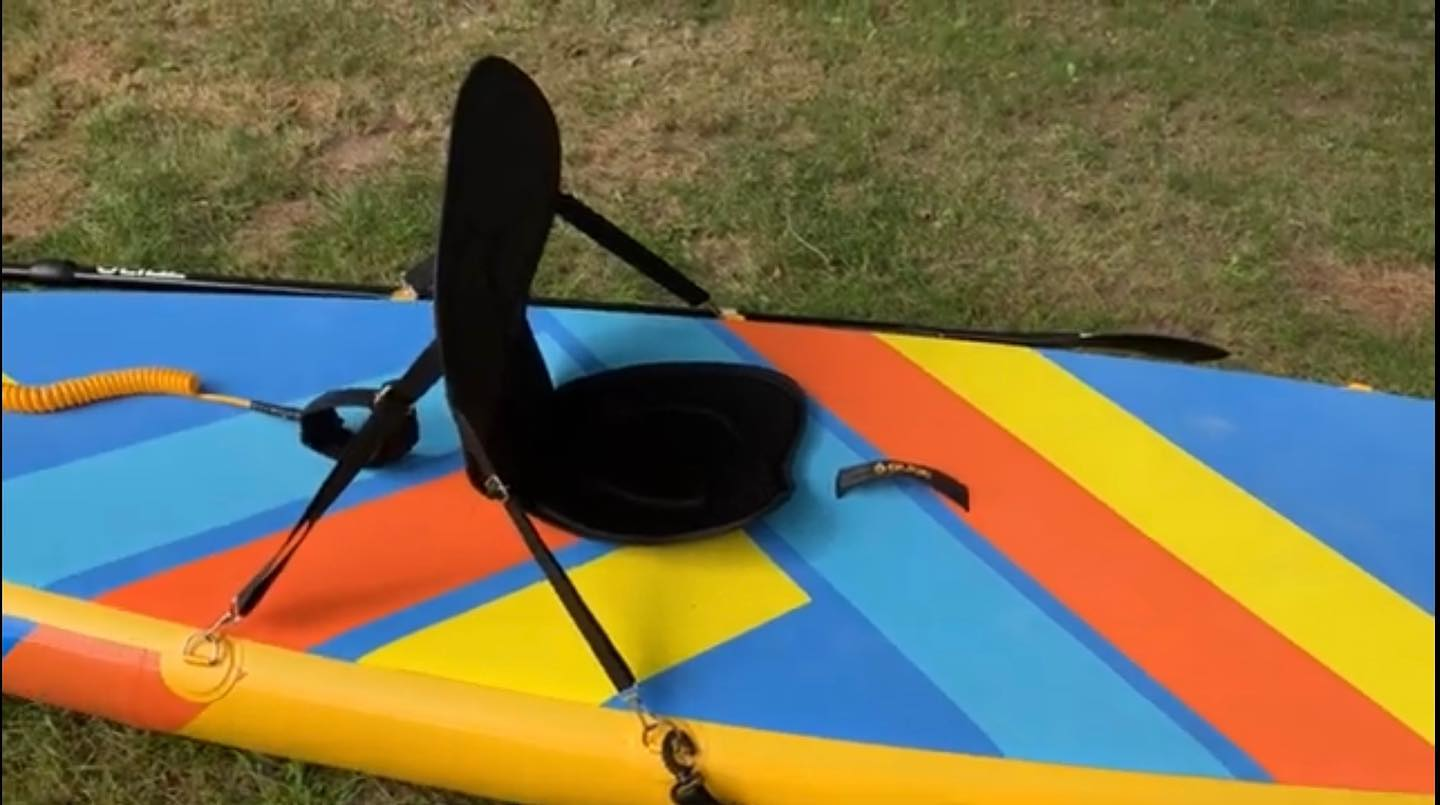 Sure it doesn't make sense at first blush. Most paddlers ask: why does the SUP kayak seat exist on a "stand up paddle board"? Isn't the whole point that you are standing up on your paddle boards? Well, here at Glide SUP, we've warmed to the concept and have quite a few thoughts on the subject.
Actually paddle board kayak seats have become quite popular in recent years as inflatable paddle boards have increased in popularity. You may need a paddle board seat on your SUP board for a variety of reasons that we will cover in this article.
Can you turn a paddle board into a kayak?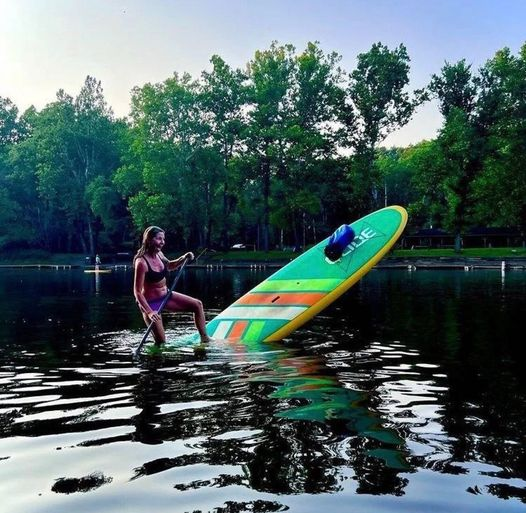 Absolutely, as long as it's an inflatable paddle board. The reason that the inflatable SUP is the best paddle board for a kayak seat is because of the d rings that most paddle boards of the inflatable variety have up around the deck pad that kayak seats are easy to attach to.
There are also kayak conversion kits which allow you to turn your adjustable SUP paddle into a kayak paddle. Or you can just buy an inexpensive kayak paddle that would come with an inflatable kayak.
What is a kayak seat?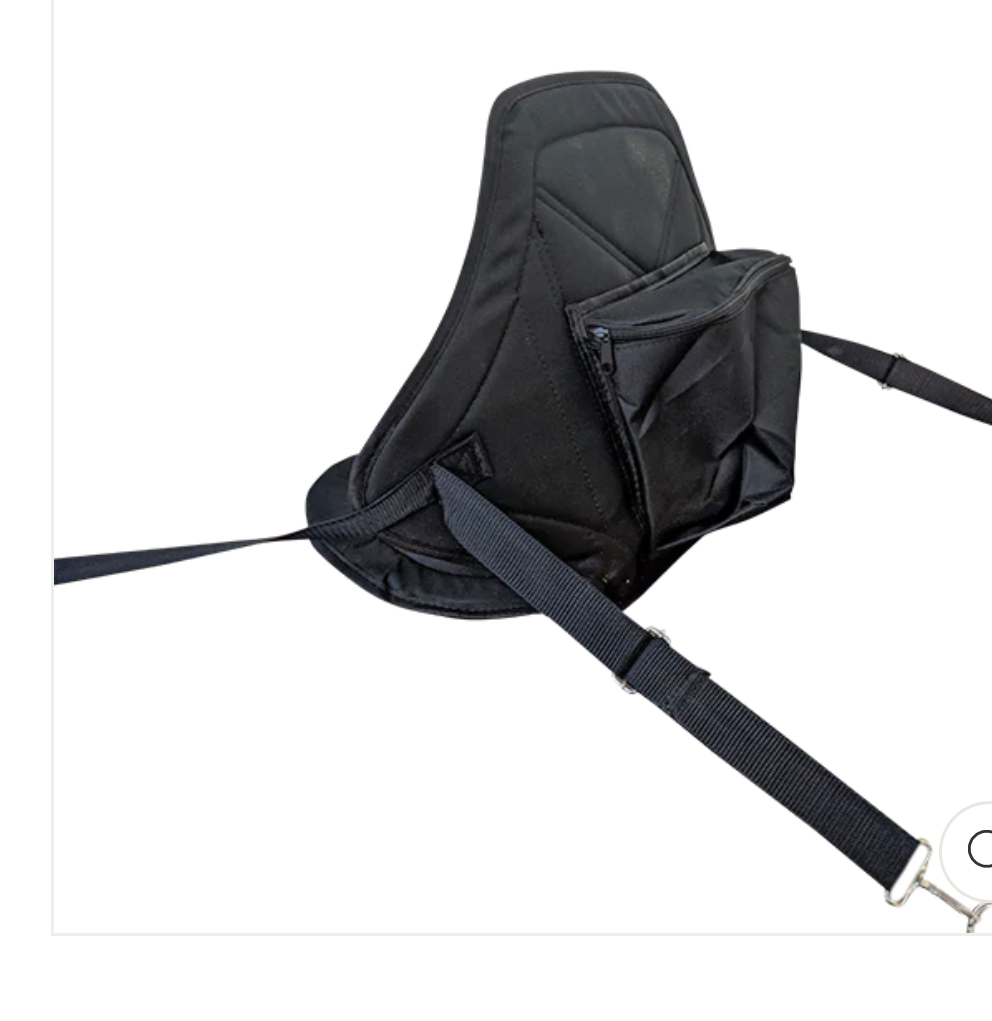 A SUP kayak seat is specifically designed to attach to a paddle board. They provide a comfortable place to sit while paddleboarding and can also help to improve your balance.
You can find a kayak seat that is available in a variety of styles, including inflatable seats and molded seats. Inflatable seats are more comfortable but may be more difficult to keep in place while paddleboarding. Molded seats offer good support and are easier to keep in place.
A kayak seat can also be helpful if you are new to paddle boarding. They can provide a comfortable place to sit while you learn how to paddle and balance on the board. Once you are more confident on the paddle board, you can remove the seat and paddle without it.
Paddling a SUP board is a great way to get exercise and enjoy the outdoors. Paddle boards are easy to transport and can be used in a variety of different locations. With a paddle board seat, you can make your paddle boarding experience even more enjoyable.
Why would I need a kayak seat on my stand up paddle board if I already know how to paddle board?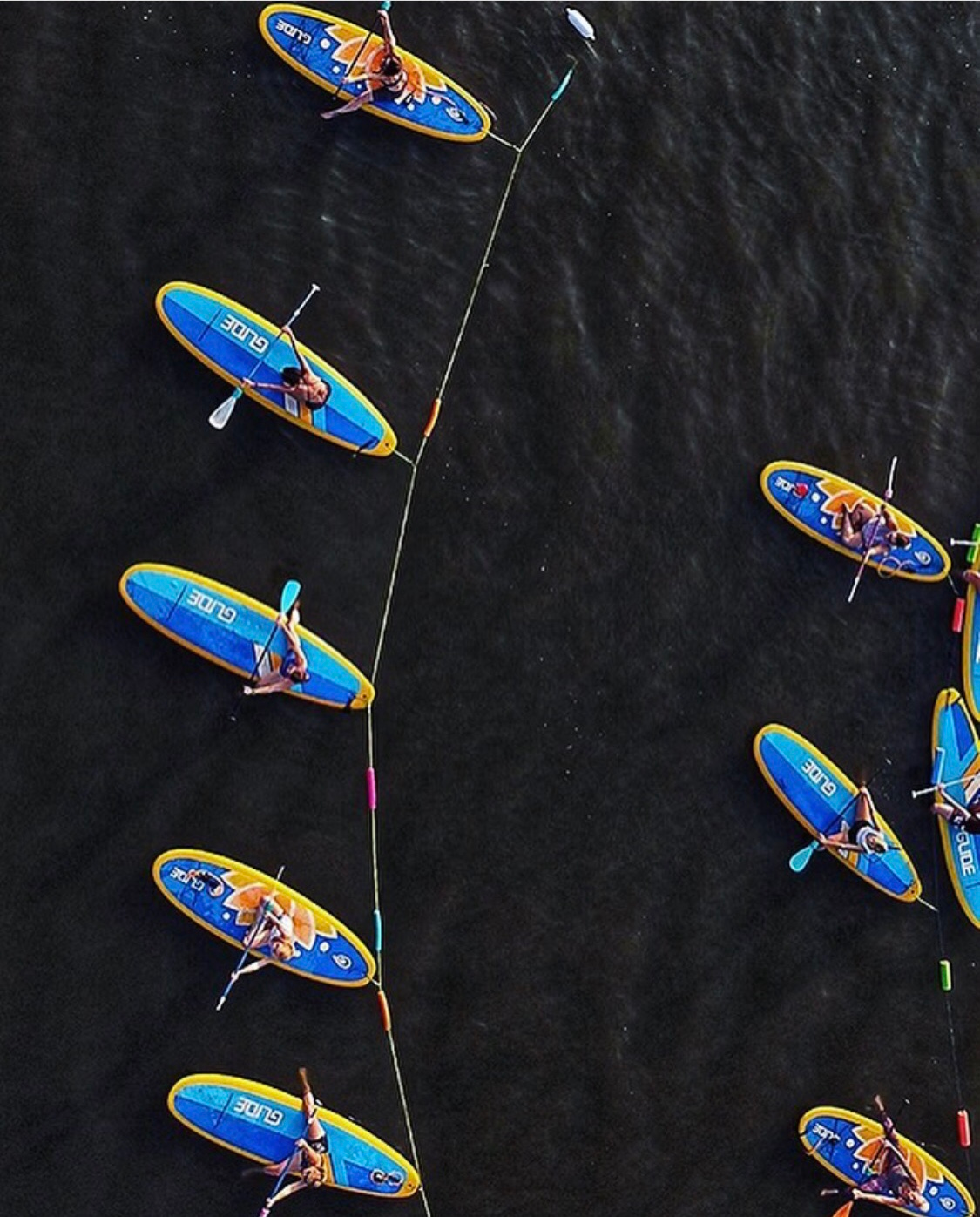 So, once you've stopped eye-rolling over kayak seats on a paddle board, let us tell you the logic behind this marvel of innovation. Say you are at the ocean and aren't comfortable standing in the ocean chop for your paddling adventures. A kayak seat would give you ocean kayak comfort on your stand up paddle board much like a top kayak that you sit on top of would.
Some people just want to sit on their paddle boards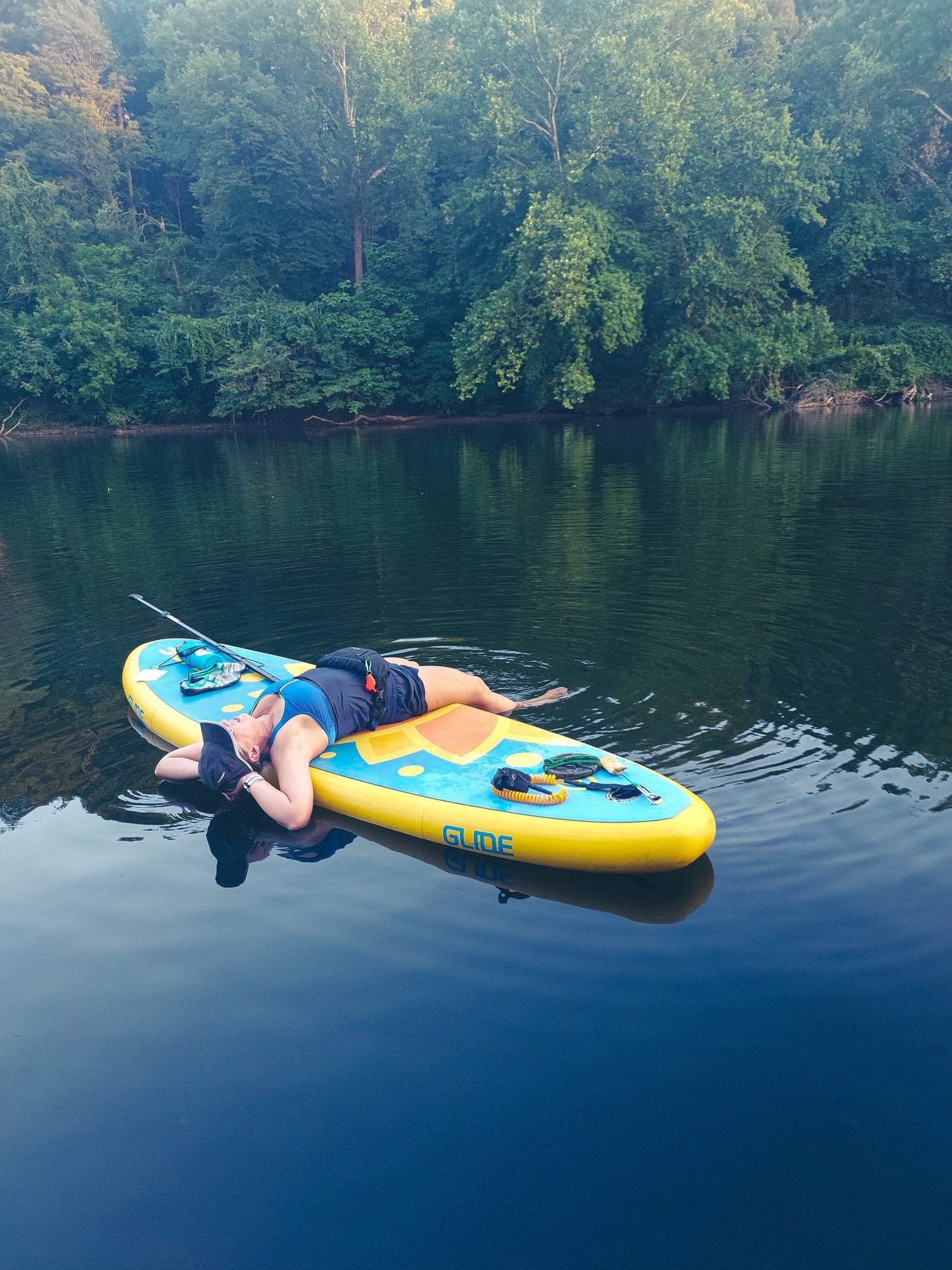 Whether it's a thin seat or a padded seat some people just want to be in the sitting position while they paddle yet have a little back support for maximum comfort. Your paddle board now can serve as both an inflatable kayak and a SUP board.
A kayak seat is a nice option for long distance treks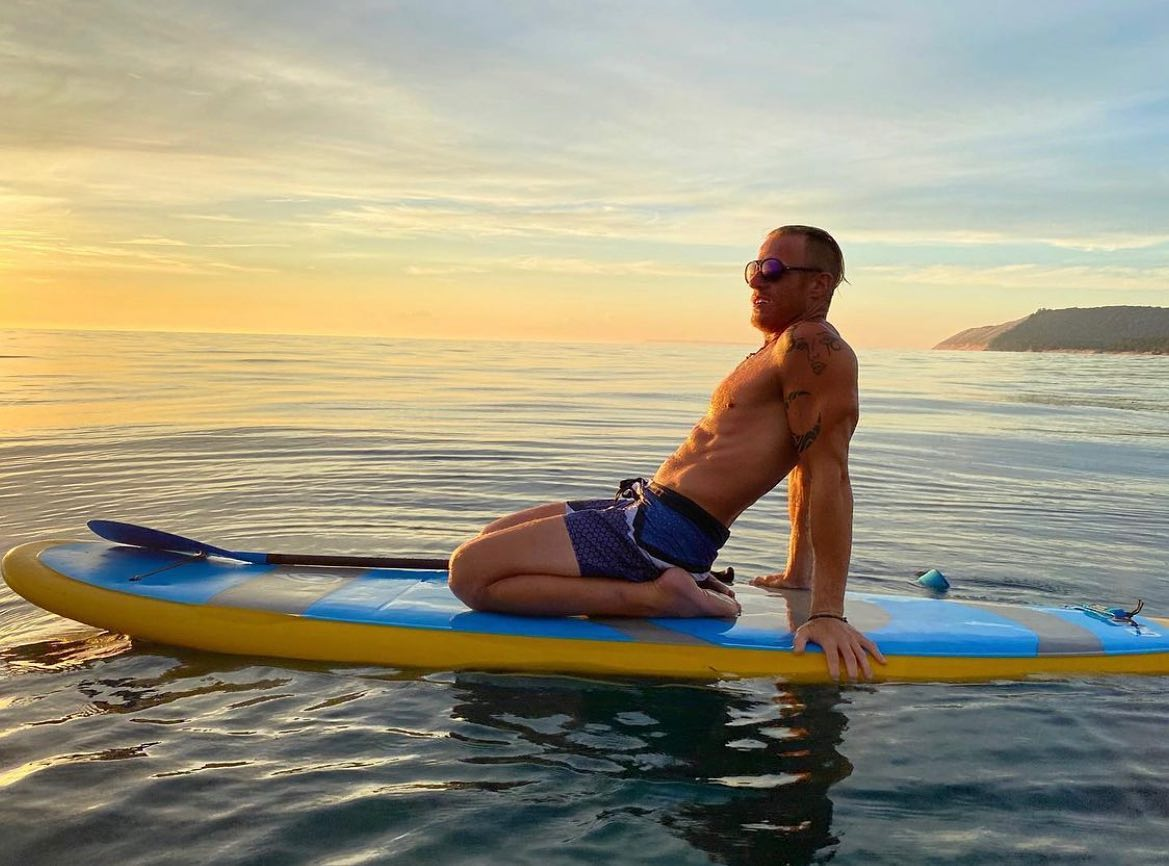 Say you are doing some longer trips on your paddle board and your legs are tired from standing or your feet are cramping up but you have a lot of ground to cover and don't want to stop. It just takes a few seconds to easily attach your paddle seat to your paddle board via the d rings and multiple adjustable straps, so why wouldn't you want to try kayaking for part of the trip?
How much is a paddle board kayak seat?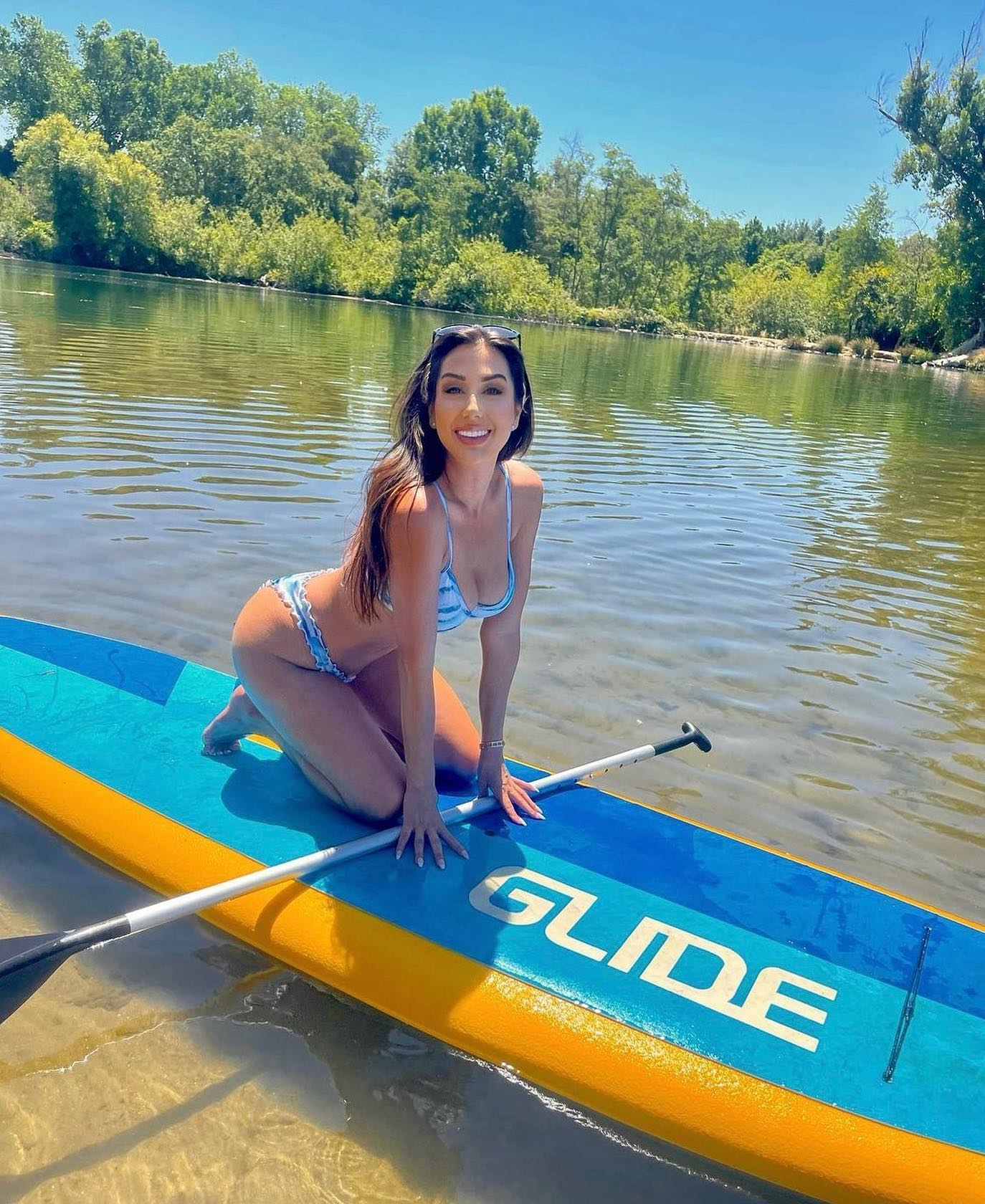 Most paddle board brands will charge between $42 and $150 for their kayak seats. We at Glide include a great seat with a form fitting design, made with high quality material with our inflatable paddle boards because: what's better than free?
Benefits of a Paddle Board Kayak Seat
There are numerous benefits of using a kayak seat when paddle boarding.
First, the kayak seat helps to keep you more comfortable while paddling. When you are seated, you can paddle for longer periods of time without getting tired.
Second, a kayak seat gives you better back support. This is important because it helps to prevent back pain.
Third, a paddle board seat helps you to stay dry while kayaking. When you are seated, your legs and hind quarters are not in the water. This means that you will not get wet and cold while paddling.
Fourth, a paddle board seat helps you to paddle faster. When you are seated, you can use your legs to help power your strokes. This means that you can paddle longer distances in shorter periods of time.
Finally, a paddle board seat is a great way to enjoy kayaking with friends or family. When you are seated, it is easier to talk and interact with others while paddling.
Limitations of most kayak seats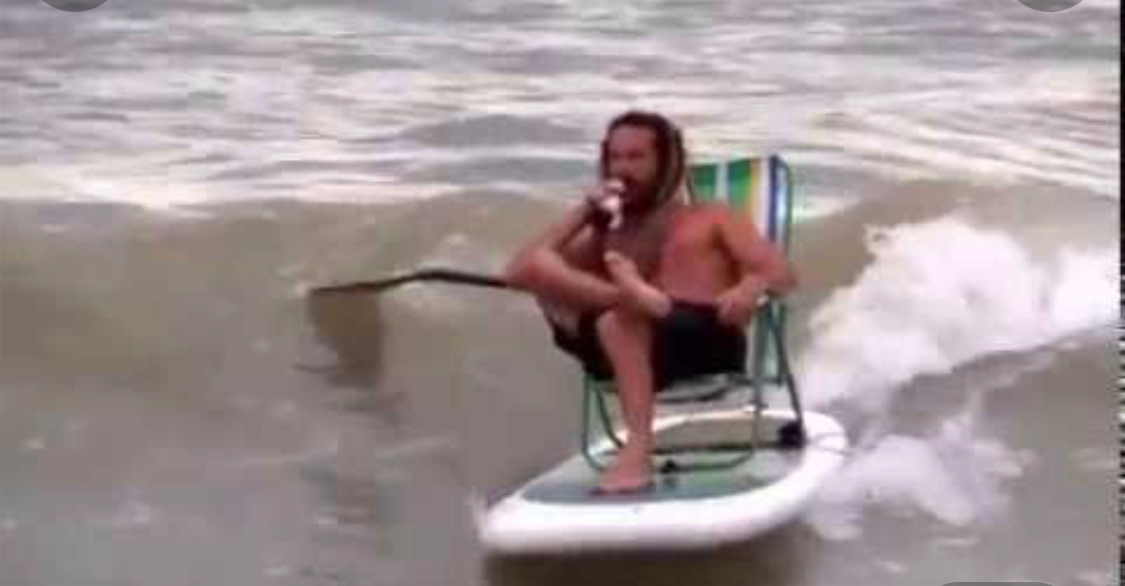 There are some limitations to a SUP kayak seat. One is that they can be uncomfortable for long periods of time. Another is that they can make it difficult to paddle in certain types of water, such as choppy water. Finally, they can be expensive.
Despite these limitations, there are still many benefits to using paddle board seats. One benefit is that they provide support for your back and help you stay in a good paddling position. Another benefit is that they can help you stay dry while paddling. Finally, they can help you paddle more efficiently by keeping your body in the proper position.
How to install a kayak seat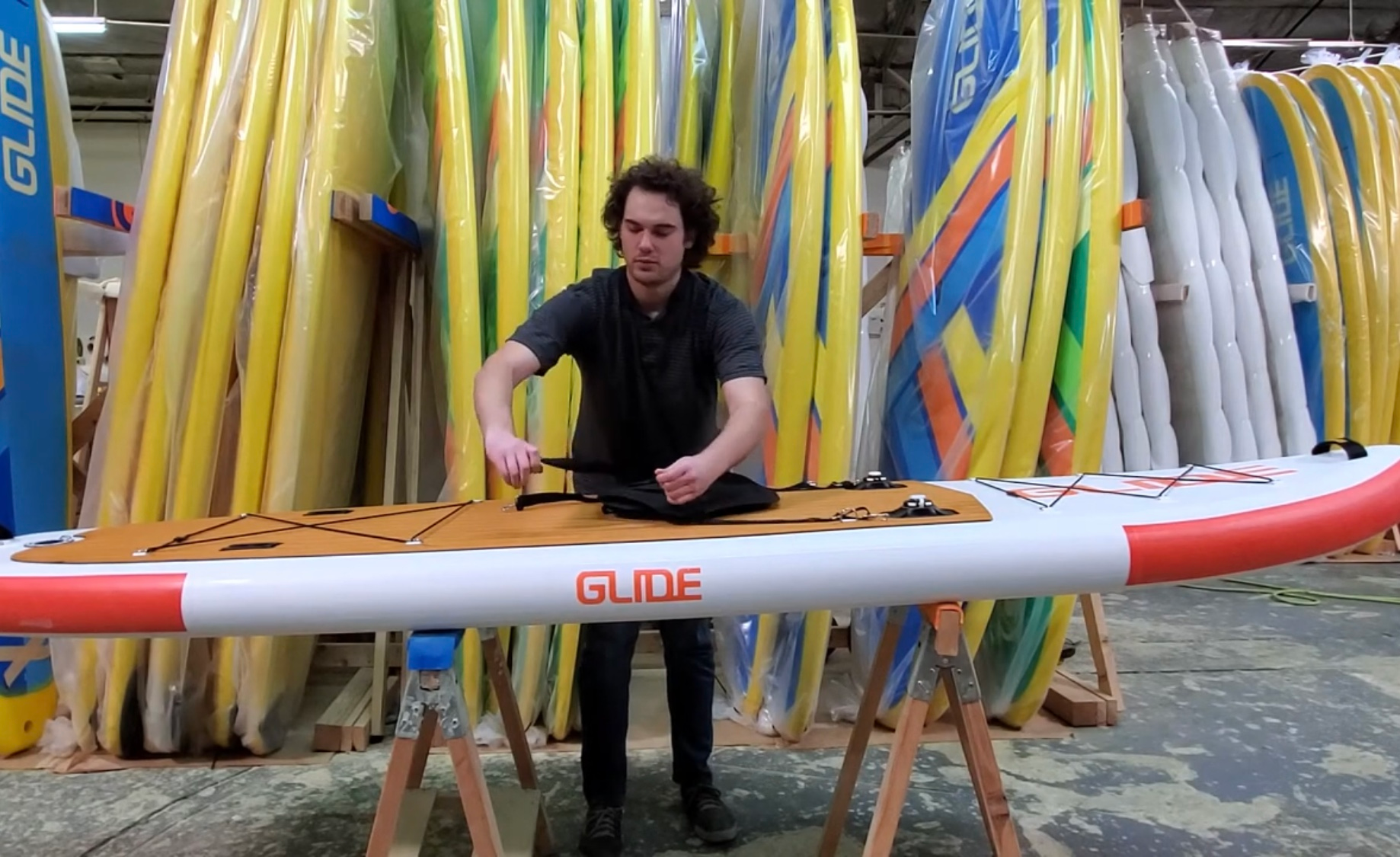 Installing a kayak seat on your paddle board is a great way to increase your comfort and paddleboarding performance. In this section, we'll show you how to install a kayak seat on your paddle board in just a few simple steps. Or if you would prefer to watch a video, we have one here.
First, position the new kayak seat in the middle of the paddle board right above the center handle. Make sure that the seat is level with the deck of the board with the pocket in the back of the kayak seat facing up.
Now, spread the front straps and back straps away from the paddle board kayak seat. Loosen them as far as they will go. Position the heavy duty hooks as close to the d rings in their vicinity.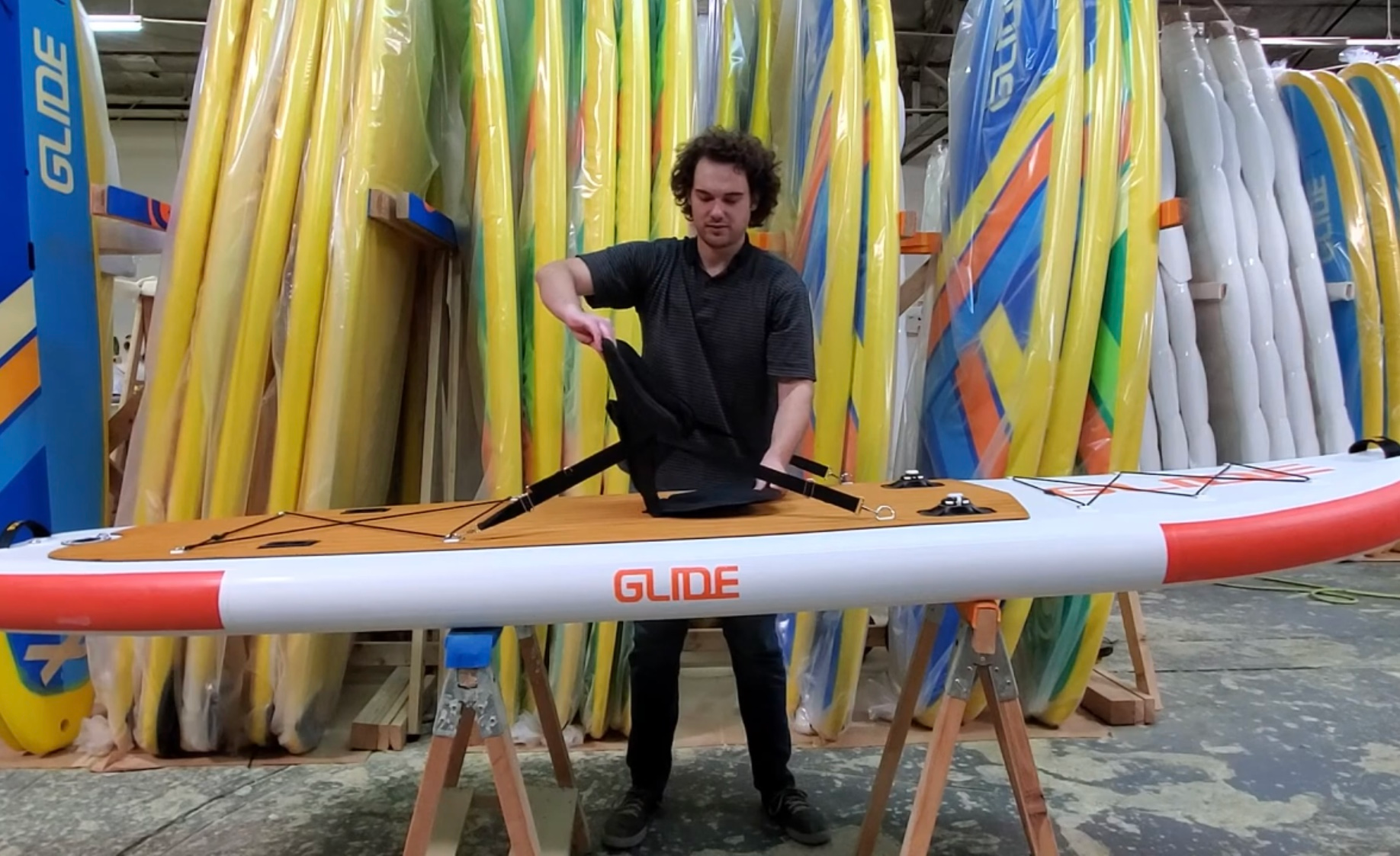 Now install all of the hooks into all of the d rings. You will find that they are very easy to attach.
Next, tighten up the front straps. Once they are fairly tight, tighten up the back straps. Once all of the straps are tight, make sure that the kayak seat is still facing forward in the right position and you are ready to paddle!
Conclusion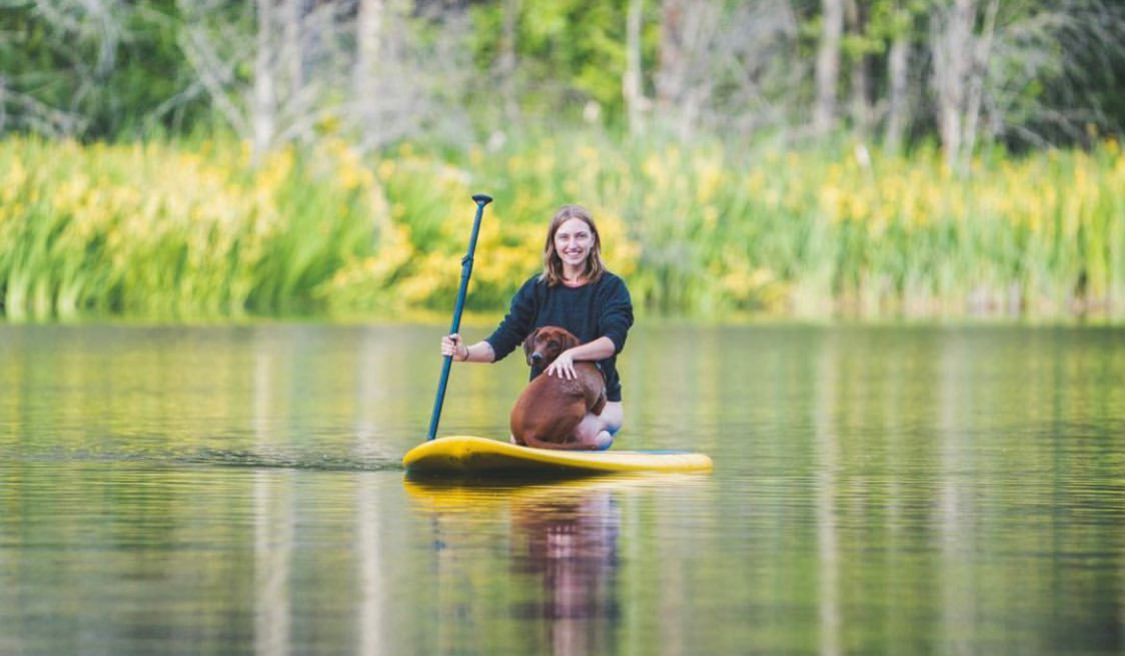 We hope this guide on the benefits of kayak seats has helped you understand why they are such an important part of your paddling experience. With the right seat, you will be able to stay comfortable while enjoying all the great benefits that paddle boarding has to offer. So make sure to find a seat that is right for you and get out there and enjoy the water!