A starting guide to sup fly fishing.

The Basics.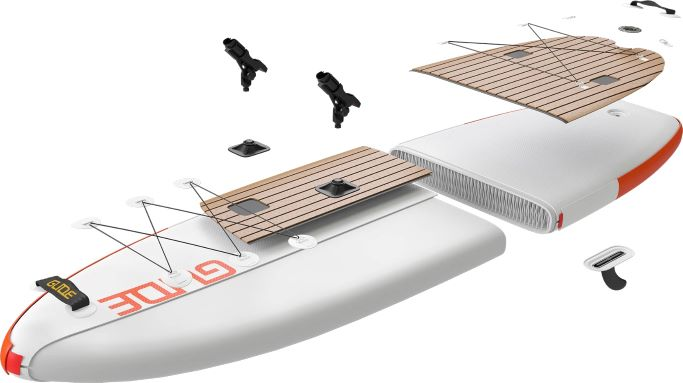 Before you start, you must ensure you have the right equipment. A paddle board of course is the most important piece of equipment. You need to make sure it is stable enough to allow you to stand up while casting and paddling. You also want to make sure it is long enough with enough d rings, deck mounts, and preferably rear and front storage areas to accommodate your gear and that has rod holders while being comfortable enough to stand on for a few hours.
Next, you will need a paddle. This should be adjustable to fit most paddlers and be light enough to not tire you out. This is also where the fishing sup board design comes in. Fishing sups like the Glide Angler are easy to paddle and will allow you to cover long distances or make loops all day long without tiring you out.
You will also need some basic fly fishing gear. This includes a rod, reel, line, leaders, tippets, and a variety of flies. A pair of polarized sunglasses is also essential to help you spot fish below the surface.
Technique.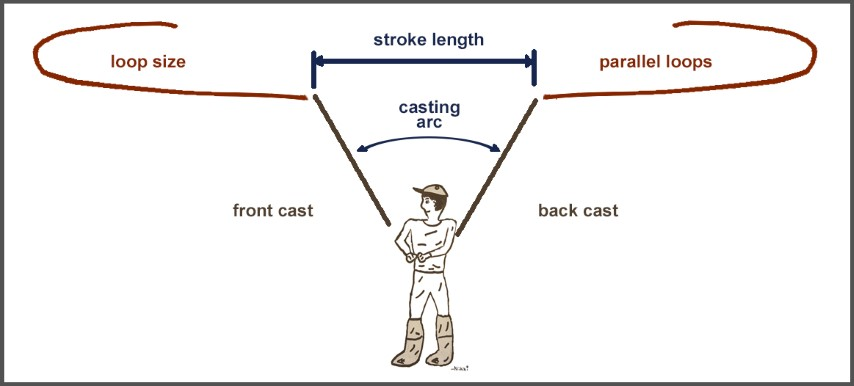 Once you have all the necessary gear, you can start to focus on technique. The best way to cast from a paddle board is to use a two-handed approach. This allows you to generate more power and keep the rod tip up for better loops and accuracy.
When you are ready to cast, start by planting your feet firmly on the board. Then, move your body forward and use both hands to lift the rod tip into the air. Keep the rod tip high and make a smooth backcast to load the rod. When you are ready, make a forward cast and watch your line land on the water.
It is also important to keep your board in position while fishing. You can use your paddle to hold the board in place and make small adjustments to stay in the best spot. This will allow you to stay in position and keep a consistent fishing line.
For a more detailed article on fly fishing techniques check out this article, as well as our blog for other sup fishing tips.
Safety.
As with any outdoor activity, safety should always be a top priority. Make sure to wear a life jacket at all times and bring a whistle in case of emergency. It is also a good idea to let someone know where you are going and when you plan to be back.
Finally, make sure to check the weather before you go out. Paddle boards can be unstable in high winds and choppy waters, so it is important to be aware of the conditions before you set out.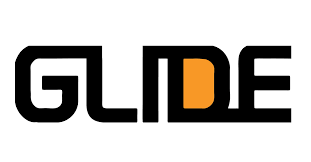 Paddle board fly fishing is a great way to get closer to the fish and enjoy a peaceful day on the water. With the right gear and some practice, anyone can become a proficient paddle board fly fisher. Remember to stay safe, practice good technique, and check the weather before you go out. With a little patience and practice, you can become a successful paddle board fly fisher in no time.