Do you need a swimsuit for paddle boarding?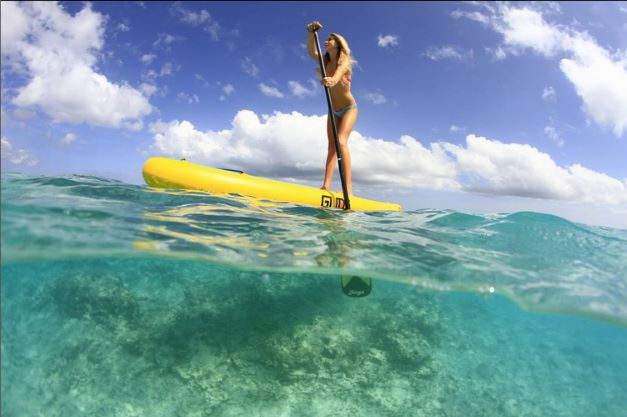 No, a swim suit is not needed for paddle boarding, no matter what other sites may claim. Is a swim suited or swim trunks recommended, absolutely especially if you are going to swim or possibly fall off the board. And are in warmer weather and waters.
What to wear paddle boarding also depends on what type of paddle boarding you will be doing.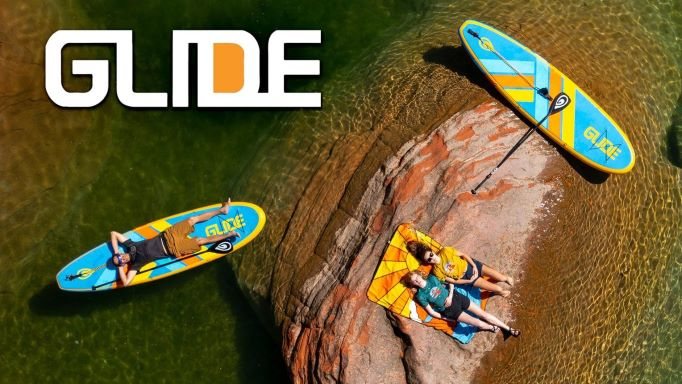 I know someone who every day after work they go paddle boarding and his paddle boarding outfit is what he wore to work, he and his dog hit a local lake and does a short hike with the pup.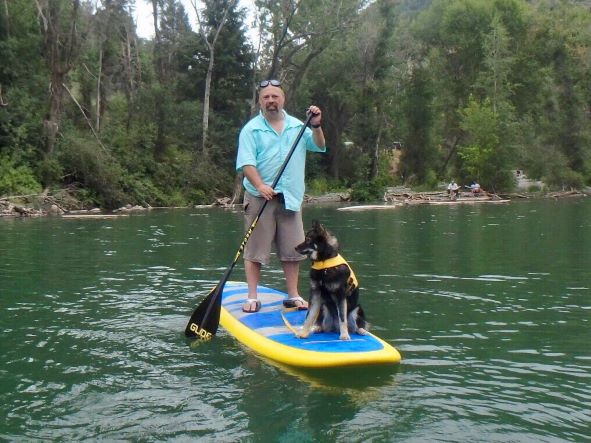 and those who are doing sup yoga often just wear their normal yoga attire, while on their favorite yoga sup board.
while those going sup fishing often wear what they normally would when fly fishing.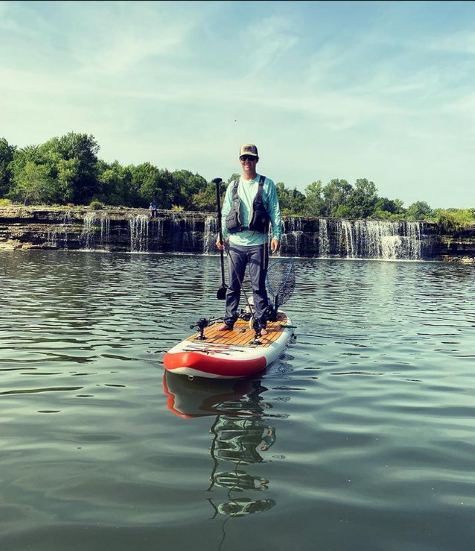 While a white water paddle boarding outfit may consist of a wet suit and knee pads to help maintain body heat while playing in the cold water.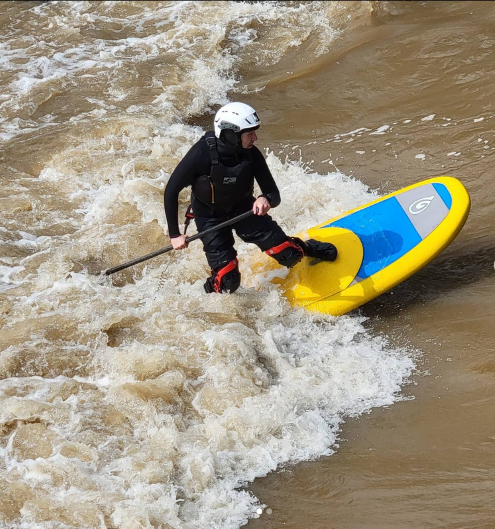 And when playing in winter conditions, some paddle boarding outfits may be a dry suit, while surfing a river wave.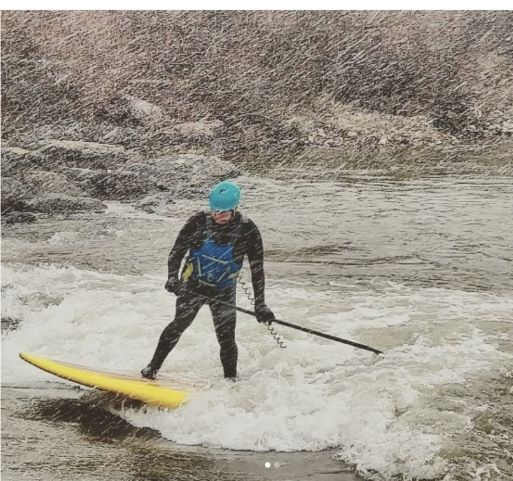 Or, snow boots and winter clothing while going through a yoga routine.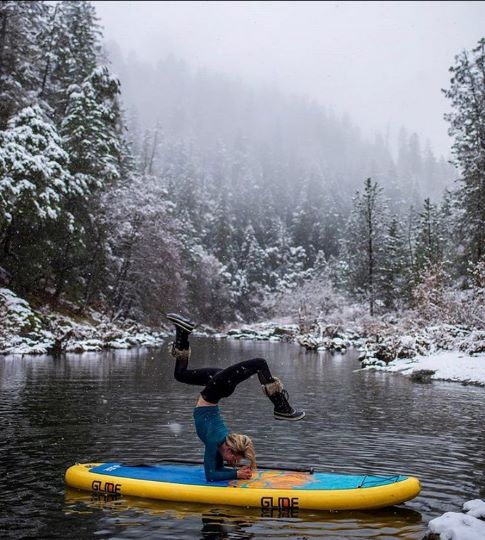 And some may be using a dry suit as they explore freezing waters and icebergs.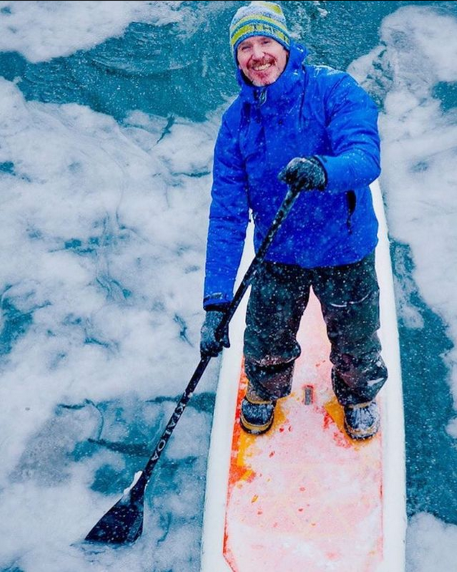 Ahh but the joys of a stand up paddle boarding outfit that is made for warm weather and water conditions.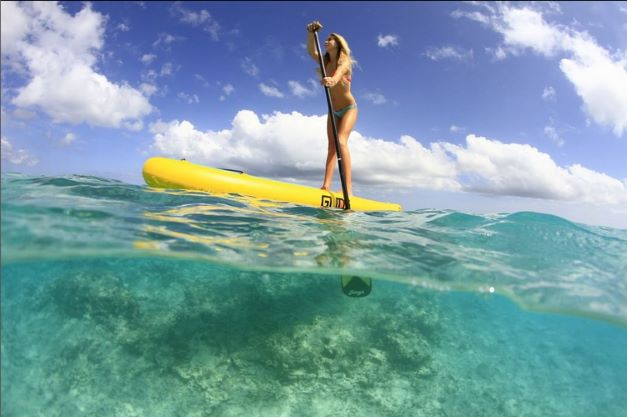 If paddle boarding in winter, with a winter jacket and snow boots, is not your idea of fun, then a swimsuit may be the best paddle boarding outfit. Letting you cool off in the water and have fun.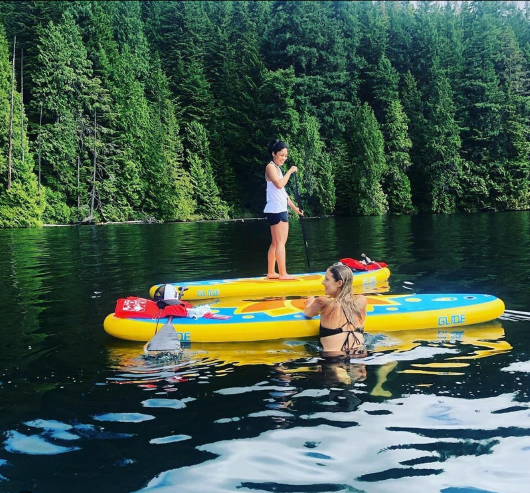 So no a bathing suit is not needed when paddle boarding, although it can one of the best paddle boarding outfits. From board shorts, to a rash guard or a bathing suit. While we don't recommend you wear shoes paddle boarding, we do recommend you bring them on the board with you.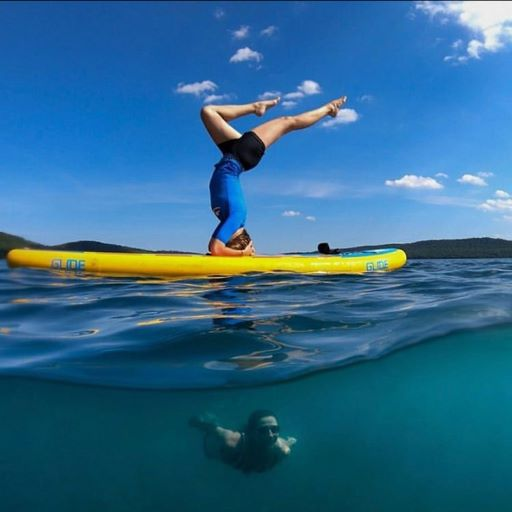 Dont forget your sun protection when you paddle board, and a life jacket especially if you are going to paddle board with a pup. We recommend all sup pups have a life jacket, extra style points for shark ones.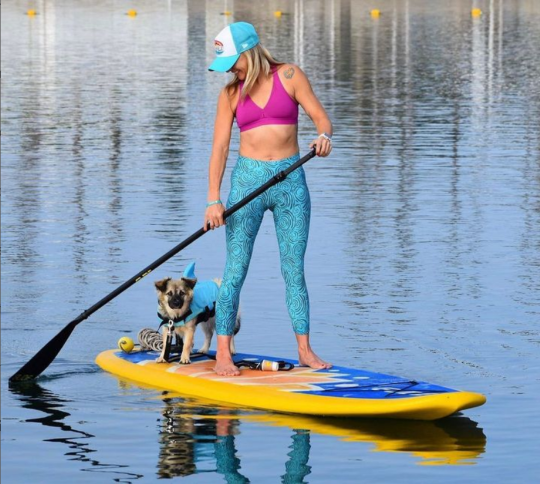 No matter what you choose to go paddle boarding in, we at Glide say jump in to paddle boarding and have fun!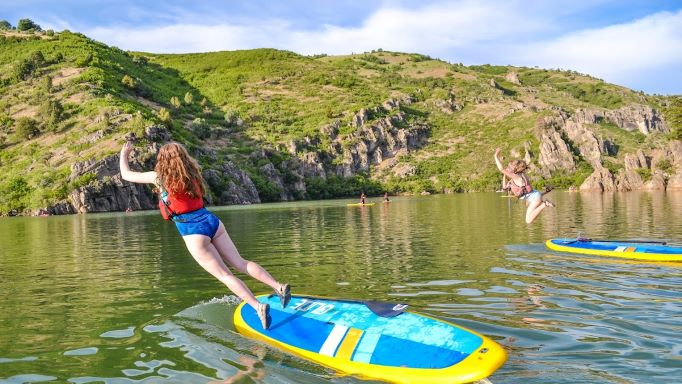 Wear the appropriate paddle boarding outfit for the weather conditions and water temperature and have fun.