The Ultimate Guide to Buying a Paddle Board: Your Step-By-Step Guide to Finding the Perfect SUP.

Welcome to the wonderful world of stand-up paddle boarding (SUP)! If you're here, you're probably looking to buy a paddle board for the first time, and we're here to help. Buying a paddle board can be a bit overwhelming with all the choices and features available, but don't worry—we've got your back. With this ultimate guide to buying a paddle board, you'll be armed with all the knowledge you need to make an informed decision and hit the water with confidence.
Step 1: Understand the Different Types of Paddle Boards.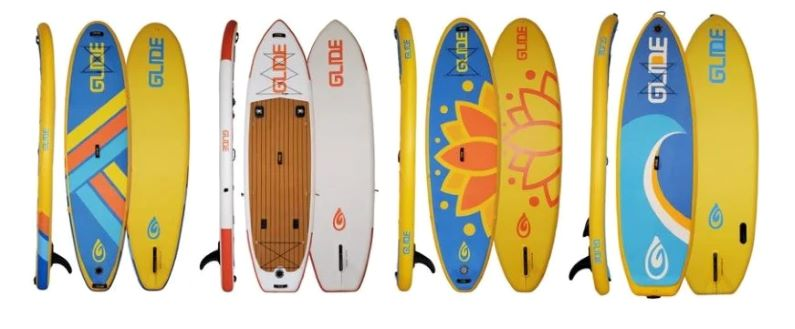 There are several types of paddle boards, each designed for specific purposes:
All-Around Paddle Boards: These versatile boards are perfect for beginners and recreational paddlers. They are designed for use in various water conditions, from flat water to small waves. An all around stand up paddle board is an excellent choice for those who are not wanting to purchase a dedicated board.

Touring/Race Paddle Boards: These boards are designed for speed and distance. They have a pointed nose and a narrow shape, making them perfect for long-distance paddling or racing.

Yoga/Fitness Paddle Boards: Wider and more stable, these boards are perfect for practicing yoga or engaging in fitness workouts on the water.

Fishing Paddle Boards: Designed with extra stability and plenty of storage for your gear, these boards are perfect for anglers looking to combine their love of SUP with their love of fishing.

Inflatable Paddle Boards: These boards are perfect for those with limited storage space or who want a board that's easy to transport. Inflatable paddle boards (iSUPs) have come a long way in recent years, and companies like Glide SUP offer premium inflatable paddle boards that boast durability and performance.
Step 2: Determine Your Budget.
Paddle boards come in a range of prices, from budget-friendly options to high-end, premium boards. Set a budget for yourself, but keep in mind that investing in a quality board will pay off in the long run. Glide SUP, for example, offers a range of high-quality, durable boards that cater to various budgets and needs.
Step 3: Choose the Right Size and Shape.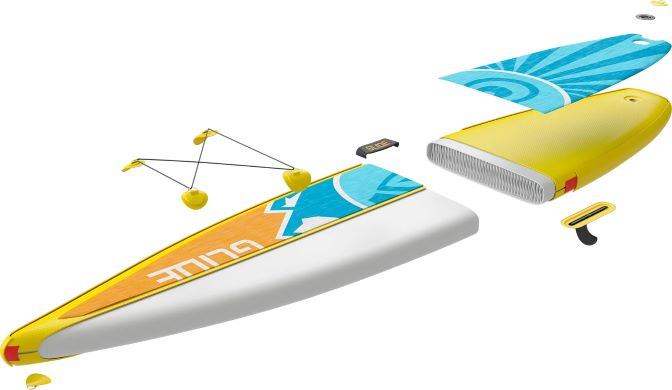 When selecting a paddle board, consider your height, weight, and skill level. As a general rule, larger, wider boards are more stable and better suited for beginners, while smaller, narrower boards are more maneuverable and better suited for advanced paddlers.
Here's a quick guide to help you choose the right size:
Beginner: Opt for a board that's 10-12 feet long and 30-34 inches wide.

Intermediate: A board that's 10-11 feet long and 28-32 inches wide will offer more maneuverability.

Advanced: Look for a board that's 9-10 feet long and 26-30 inches wide for maximum performance and agility.
Don't forget to consider the board's weight capacity, as it's crucial to ensure it can support your body weight and any additional gear you might bring along.
Step 4: Decide on Hardshell or Inflatable.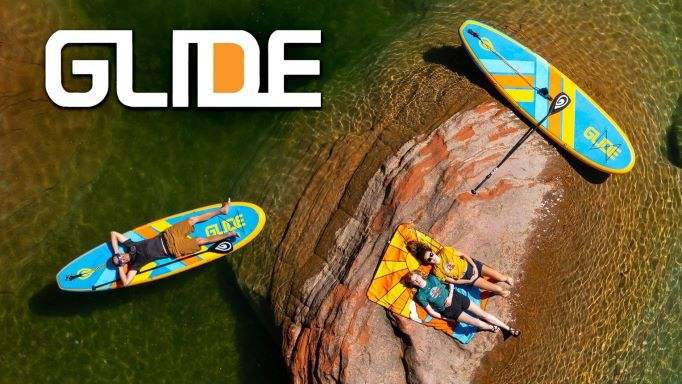 Choosing between a hardshell and an inflatable paddle board depends on your specific needs and preferences:
Hardshell Paddle Boards: These boards are typically more rigid, providing better performance and stability. They are ideal for those who prioritize performance and have the space to store and transport a hardshell board.
Inflatable Paddle Boards: Inflatable paddle boards have improved significantly in recent years, and many models, like those from Glide SUP, offer impressive performance and durability. They are perfect for those with limited storage space or who need a more portable option. Check out Glide's collection of inflatable paddle boards for some great options.
Step 5: Select the Right Accessories.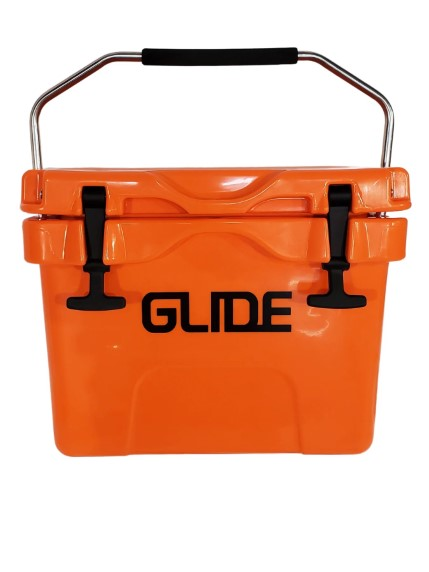 Once you've chosen your perfect paddle board, it's time to accessorize. Essential SUP accessories include:
Paddle: Choose an adjustable paddle that allows you to find the perfect length for your height and paddling style.

Leash: A leash connects you to your board, ensuring it doesn't float away if you fall off. It's especially important for beginners and those paddling in open water or near strong currents.

3. Personal Flotation Device (PFD): In many locations, it's required by law to have a PFD while paddle boarding. Plus, it's a smart safety measure for everyone, regardless of skill level.

Board Bag: A board bag helps protect your investment and makes transporting your board much easier.

Pump: If you opt for an inflatable paddle board, you'll need a pump to inflate it. Many iSUPs come with a manual pump, but you might consider investing in an electric pump for faster inflation.
Glide SUP offers a range of accessories, including paddles, leashes, and pumps, to help you complete your SUP setup.
Step 6: Learn Proper Techniques and Safety Tips.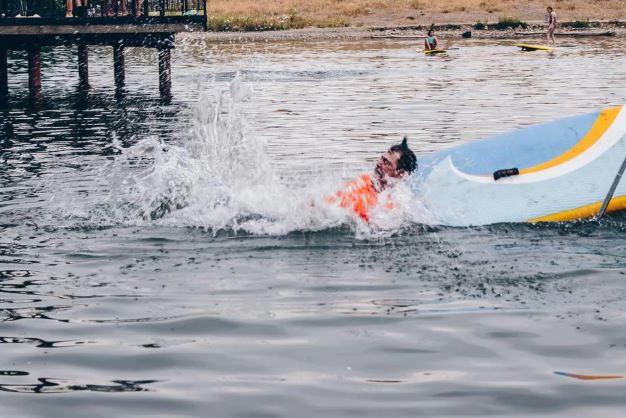 Before you hit the water, it's crucial to learn proper paddle boarding techniques and safety tips. Glide SUP provides numerous tutorials and expert advice articles to help you get started. Some essential tips include:
Learning how to balance and stand up on your board.

Mastering basic paddling techniques, such as forward stroke, reverse stroke, and turning.

Understanding how to fall and get back on your board safely.

Familiarizing yourself with local regulations and safety requirements.
Step 7: Get Out There and Enjoy!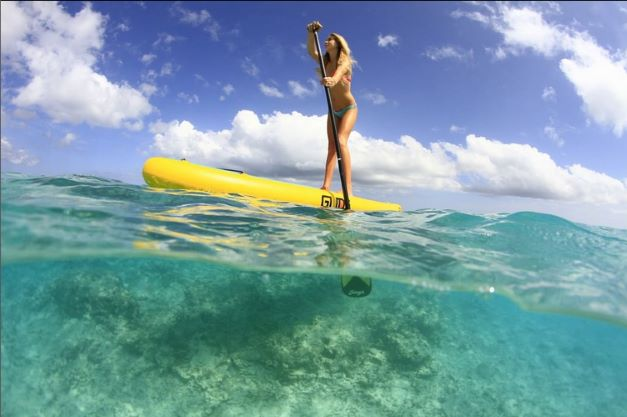 Now that you've selected your perfect paddle board and equipped yourself with the right accessories and knowledge, it's time to get out on the water and have some fun! Paddle boarding is an incredibly versatile sport, so consider exploring various types of adventures, such as:
Recreational Paddling: Enjoy leisurely paddles on calm lakes or coastal waters, taking in the beautiful scenery and getting some exercise.

SUP Yoga: Glide's Lotus paddle board is specifically designed for SUP yoga enthusiasts. Experience the tranquility of practicing your favorite yoga poses on the water.

SUP Fishing: Glide's Angler O2 fishing paddle board allows you to take your fishing game to the next level. Access hard-to-reach fishing spots and enjoy a new perspective on the water.

Whitewater SUP: For the adrenaline junkies, Glide's Lochsa paddle board is designed for tackling whitewater rapids. Learn the basics of whitewater SUP and get ready for an exhilarating experience.
Regardless of which type of paddle boarding you choose to explore, remember to always prioritize safety, respect the environment, and enjoy the journey.
Wrapping Up.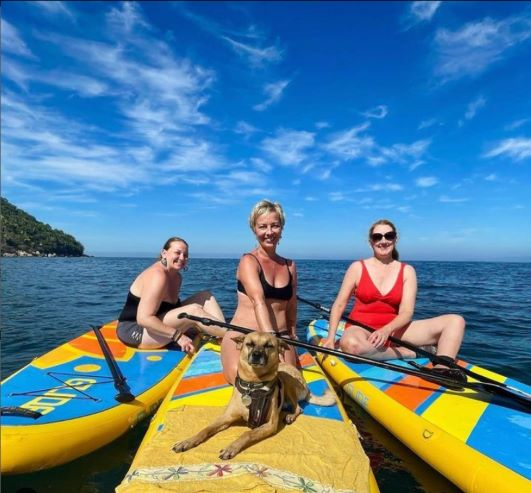 Paddle boarding is a fantastic way to enjoy the outdoors, get some exercise, and have fun. This ultimate guide has provided you with a step-by-step approach to finding the perfect paddle board for your needs, whether you're a first-timer or an experienced paddler. Remember to consider your goals, skill level, budget, and the type of paddling you plan to do when selecting your board.
Glide SUP is a great resource for premium inflatable paddle boards, as well as expert advice. If you have purchased a or paddled a Glide paddle board then you know the only thing left to do is relax and paddle.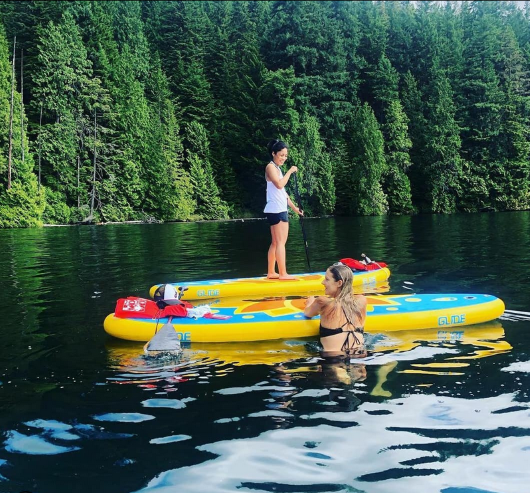 Tell us about your first paddle board at #glidesup on Instagram. And are you now paddling a touring board? Sup Lotus or other other paddle board yoga sup, fishing sup boards, an inflatable sup board or a solid sup board. And if an inflatable are you going the manual pump or electric pump route? What ever brand or type of stand up paddle board you are paddling we hope you are having an epic time on the water and making incredible memories!