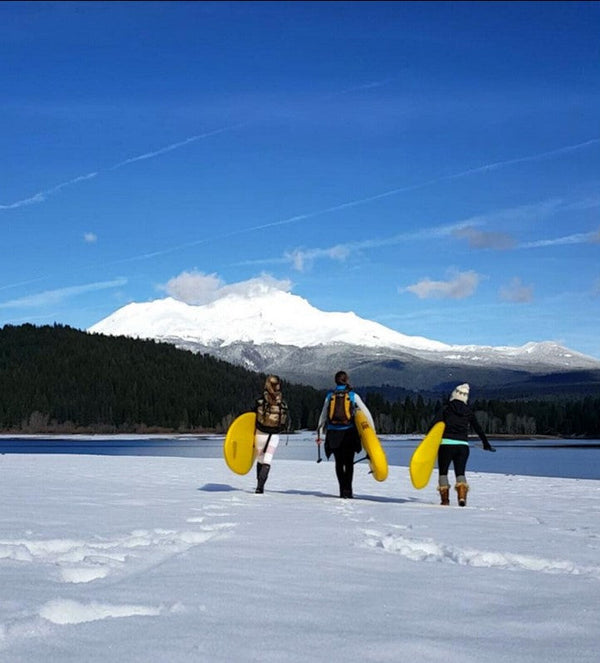 What paddle board for winter?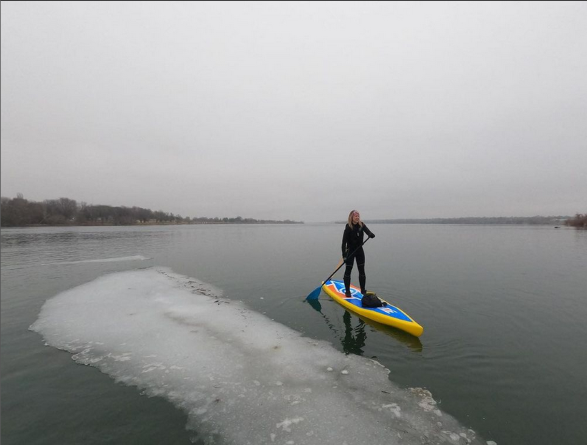 The winter paddling season is upon us. So does that mean no more paddle-boarding adventures? At Glide we say it does not mean no to the paddle board season. Most states have places where you can paddle board year-round.
River wave surfing with a Glide Lochsa, winter paddleboarding fun!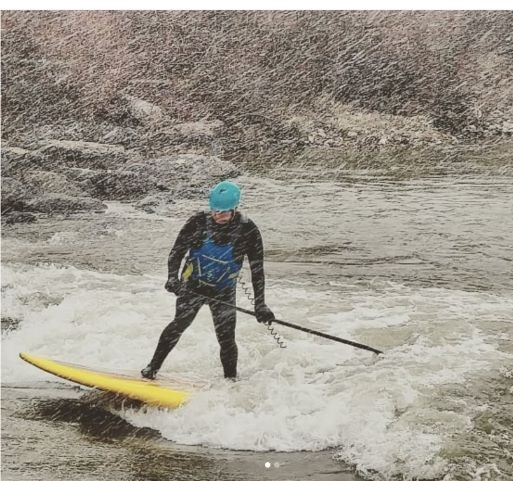 If you want to catch a river wave any time of year the Lochsa is the stand-up paddle board for you. If you want to catch a river wave or have a paddle session on the river during the winter months then you need a Glide paddle board. Our inflatable sup are designed to be durable for use in the real world no matter the weather forecast. Cold temperatures this winter season is no reason to pack your paddle board away. There is something amazing about surfing a wave in the blowing wind and snow, and as the warm temperature leaves for cold days you will find less competition to have the wave for long rides.
Sup Yoga winter paddling! Hot yoga we don't think so!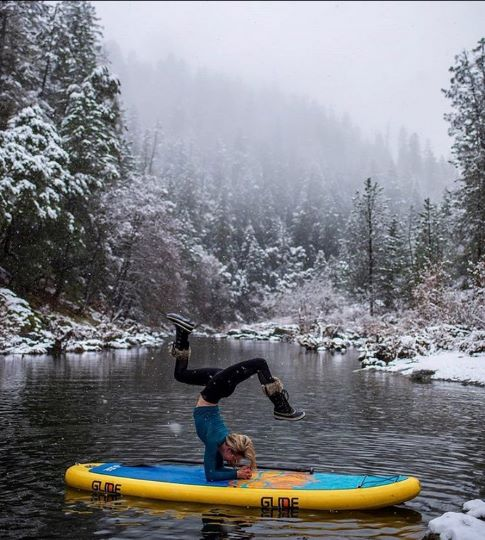 Didn't you get enough hot yoga in during the heat of the summer? It is time to get the Glide Lotus out and head out to your favorite sup yoga spot! Are you down for some winter sup yoga?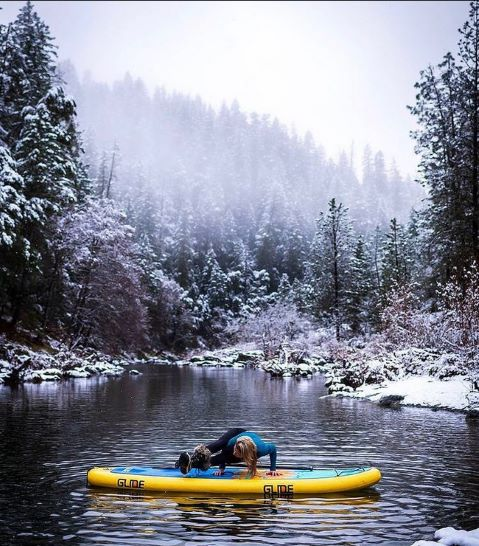 The Glide Lotus sup yoga paddle boards are the number one choice worldwide for a reason. The innovative design gives you the stability to go through your yoga routines with confidence even when the ice is on the ground and shore. Your body will thank you for keeping your yoga sessions in the great outdoors.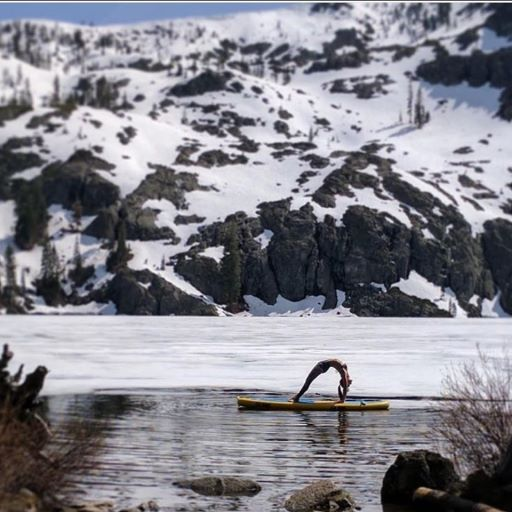 Glide O2 Retro all-around paddle board.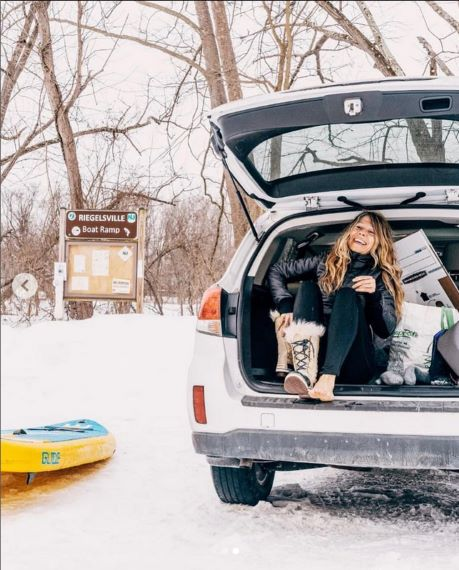 Waterproof snow boots on? Then let's head out and explore this beautiful planet on the Glide O2 Retro or solid Retro lineup if you prefer solid boards.
Our award-winning all-around paddle board is the perfect sup to take on an adventure, from local waterways to more exotic locations. Cold weather paddle boarding with the Glide O2 retro will keep you smiling through the winter months.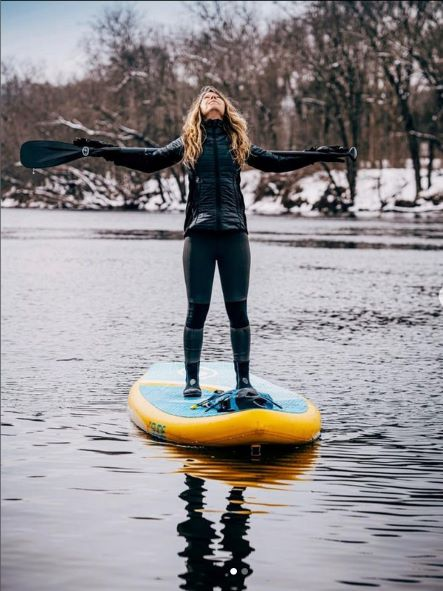 The Retro lineup of paddle boards are some of the most beloved and sought-after paddle boards on the market, and the 02 version is currently on sale for half off while supplies last for the 2022 Black Friday Sale purchase it here. The paddle boards are a stable platform with a front bungee storage area. The boards are reliable, stable, and fun to take paddle boarding for beginners to the most advanced paddle boarding enthusiast.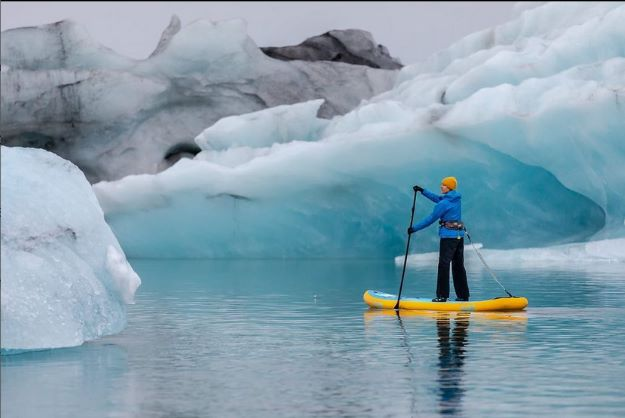 The Glide O2 Retro is the perfect board for winter paddle boarding and will let you get through the cold weather paddling with joy, fun and confidence./h2
Glide O2 Quest, winter and cold weather paddle boarding.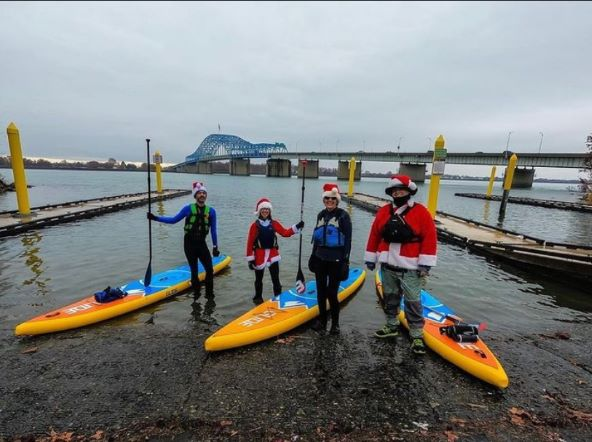 The Glide quest is our touring board and one of the fastest sups on the market, which is why it is often used as a race board. From paddle boarding in cold water near ice or hiking into cold water mountain lakes where the snow never completely melts the Glide O2 Quest is the right board for you. The solid Quest lineup is amazing, although not great to hike in with.
Perhaps paddle boarding near a cabin where you can get of the wind chill and stay warm in front of a fireplace is the way you want to paddle year-round?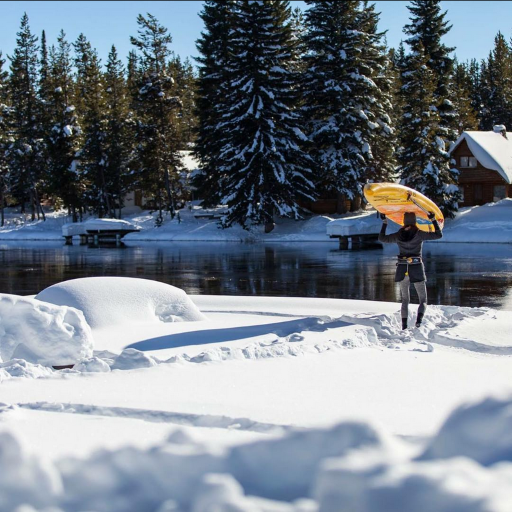 Or does the colder weather and air temperature have you wanting to camp out and sleep in the cooler air? Where wool socks, and body heat with the extra insulation of a winter sleeping bag are all you need?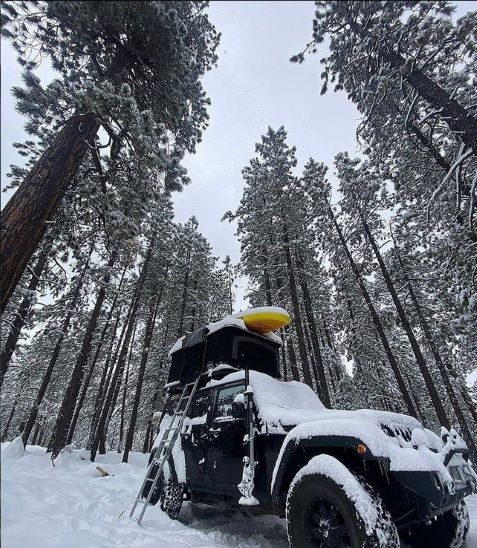 When you are paddle boarding a Glide paddle board this winter don't forget safety gear from sunscreen, to a wetsuit or better. Drink plenty of water and wear a life jacket. For 6 things you need to know about winter paddling check out this article!
Glide paddleboards are the only choice for winter paddle boarding!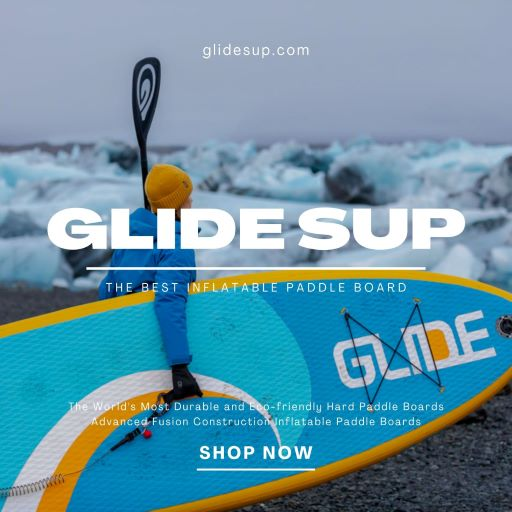 You will not find a paddle board that is better suited for fun in the sun or the snow. With our inflatable paddle boards being centered around a quadruple layer military grade PVC – woven drop stitch core you and your sup will have great protection against the dangers that come with colder water. From the damage the water temperature does to some lesser-made paddle boards to the danger from ice our boards will give you more protection when paddle boarding in winter and cold weather paddle boarding. Once you have done so you will say that was pretty cool. For more tips on what to wear, and more check out our blog. Get your gloves on, safety equipment packed, and let friends or loved ones know where you will be and when to expect you back.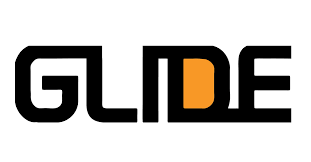 Show us you paddle boarding in the snow and cold at #glidesup on Instagram.