Wondering about paddle boarding with kids and about a kids paddle board?
What paddle board should I choose to paddle with kids?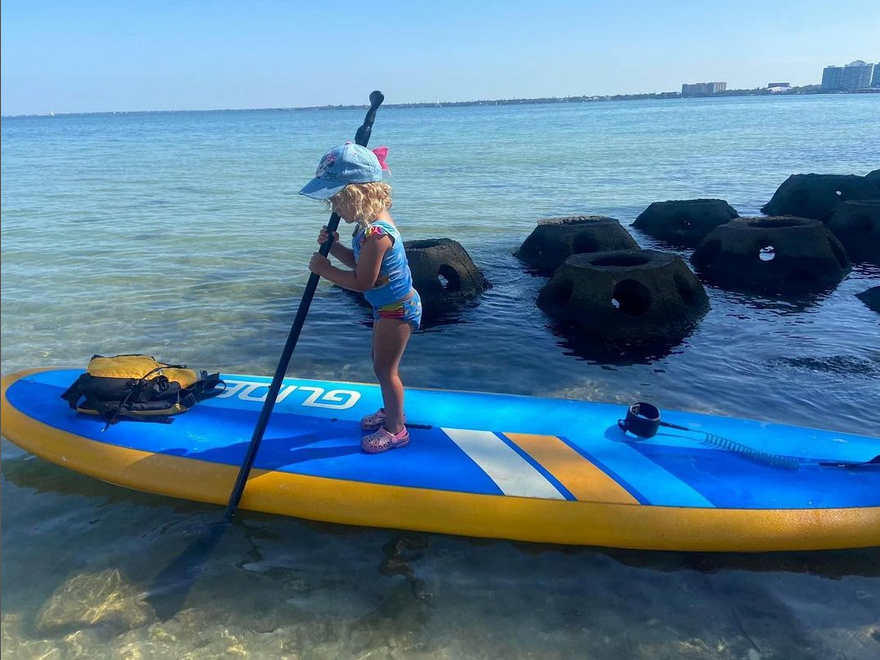 Have kids and want to start paddle boarding with them although are not sure where to start? Let's look at the right paddle boards for kids. We will look at the best paddle boards for paddle boarding with young kids, and the paddle board that can eventually become the kid's paddle board.
The Glide Retro Lineup.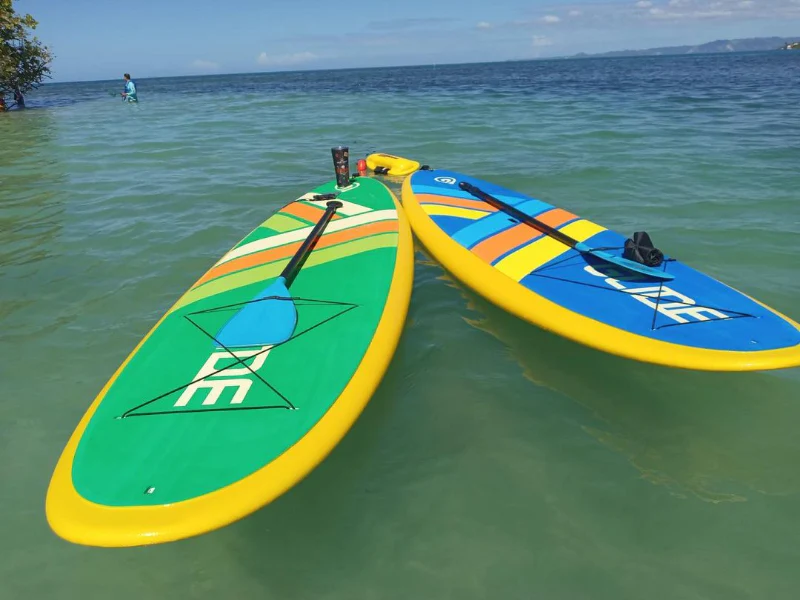 These adult paddle boards were voted the best all-around stand-up paddle board and are a perfect option for paddle boarding with young kids. And as the child gets used to paddle boarding and grows it is a great option for them to use as their own paddle board, it fits all the criteria one needs to look for in a kid's paddle board.
With the comfortable and durable full-length deck pad, younger children will find a comfortable spot to rest that also provides the traction needed to help stay on the board. Younger kids will take comfort in the plush comfortable deck pad in case they take a tumble while paddle boarding.
More adventurous kids will agree this is the right paddle board as they will easily be able to move around the deck and enjoy learning how to paddle board. The Glide Retro is a great paddle board for anyone and is the right board for older children to grow into. Once they are young adults able to go paddle boarding on their own the Retro will be the best paddle board for them as this versatile board will accommodate whatever sup board adventure they want to do. From the removable center fin so they can float a river, or replace it with a fin to help surf ocean waves, to exploring lakes and finding out if sup yoga or sup camping is what calls to them. Even a successful sup fishing adventure is possible. This board is designed specifically to be able to do anything the paddler wants to do.
The children's paddle board is also available as an inflatable sup board. And like the hard Retros, the inflatable sup is made to last and will become some of their most beloved adult boards. The 02 Retro was also voted the best all-around inflatable paddle boards and like the solid board is one of the recommended for kid's boards and paddle boarding with dogs.
These lighter boards on the inflatable option come with a backpack carry bag with wheels making it an easily carry for junior paddlers on up.
The Glide Quest lineup.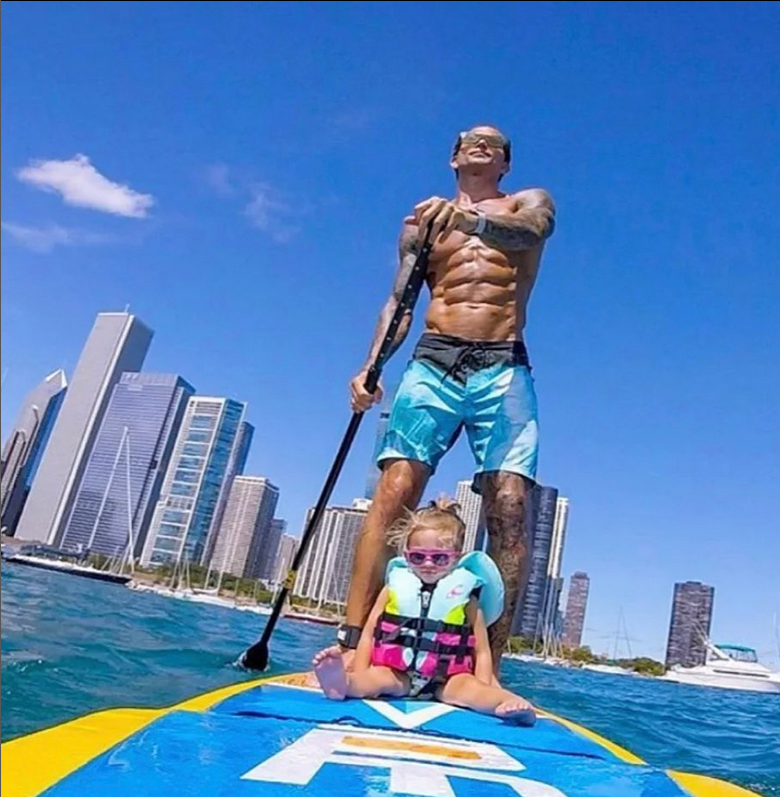 These paddle boards are the perfect paddle board for fitness paddle boarding and make great options for paddle boarding with smaller children. With its ability to go fast a younger child is often enthralled with the adventure they will get on these narrower boards. The Glide Quest board designed specifically for touring is a fast stable board suited for junior paddlers and adult paddlers alike. Despite being a thinner board the same board is long which helps make it such a stable board. It is also one of the fastest boards on the market making it a loved option for those wanting to do sup racing. With the full-length deck pad on both the solid and inflatable board you will find a kick pad feature is not needed and would get in the way of this lightweight paddle board's superb performance.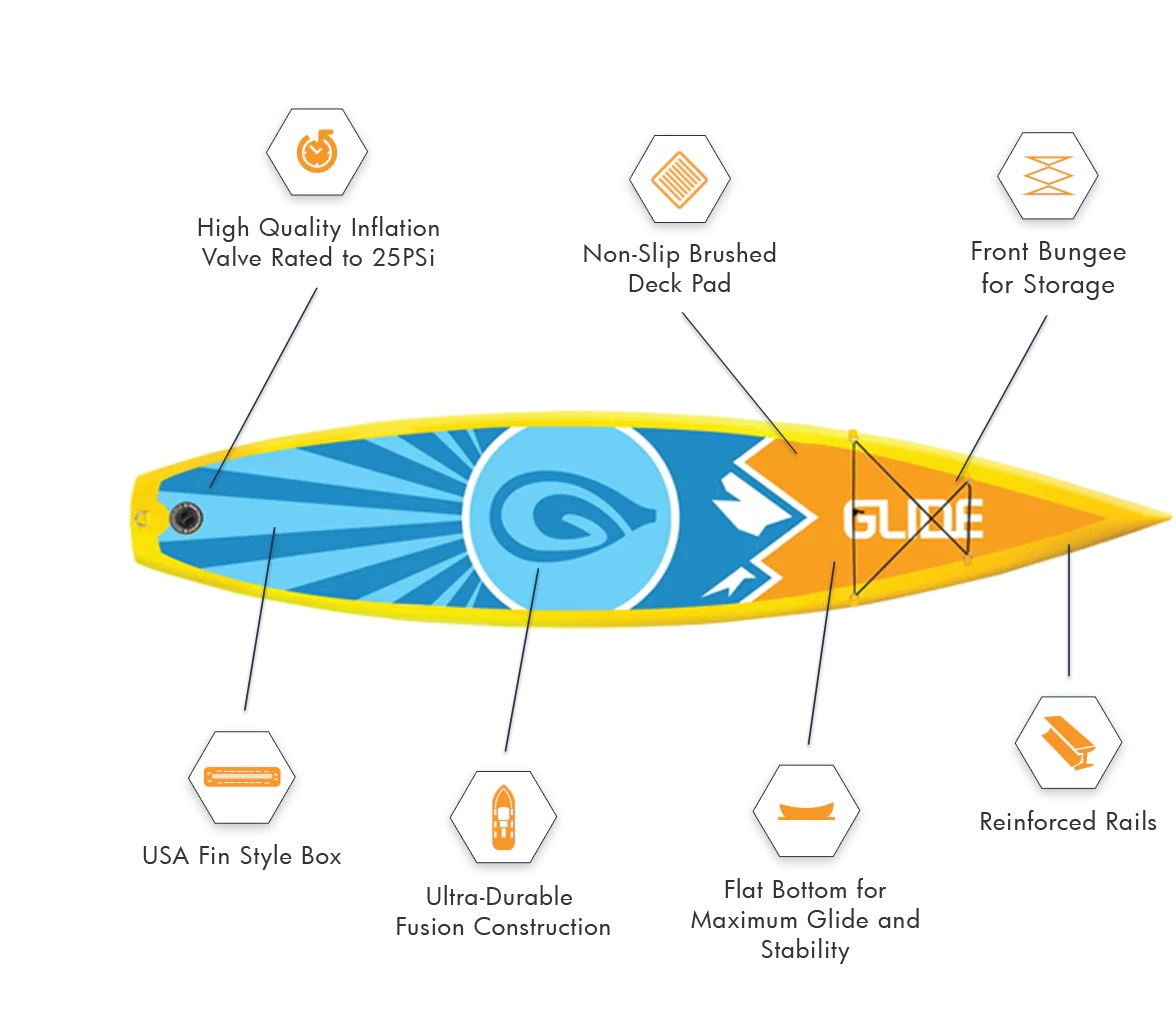 Glide 02 Angler Fishing sup board.
The Angler fishing paddle board is so much more than just a fishing sup. It is a memory maker that the young paddler will cherish for a lifetime. With a weight capacity of 500 lbs, this board can take the whole family on it with comfort. Most adult boards do not come close to this one's weight capacity. With two included fishing rod holders you and your young kids can each have a pole to watch.
The board is also a perfect children's board to use as a base of operations when exploring or snorkeling. With the generous amount of extra d rings and storage combined with the weight limit you can make sure you have everything you need to keep young kids happy and ready to keep adventuring.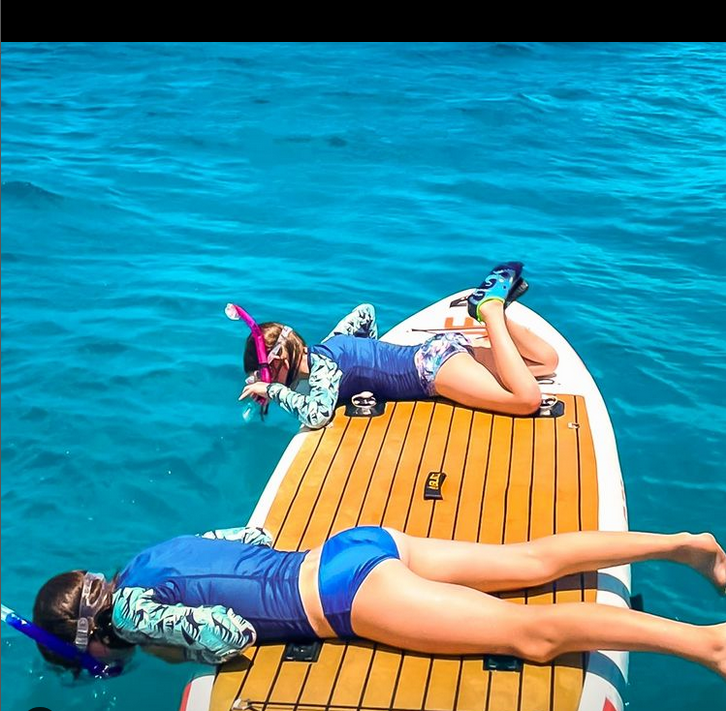 The higher weight capacity will allow you to bring everything from the family dog, the kids and the Glide cooler. With plenty of room at the front and rear for a storage bag or five. Don't forget the life jacket for you, any children and the dog.
At Glide we had a dedicated kids paddle board, our Glide Keiki, it is a smaller board for smaller children and can still be found with some of our retailers.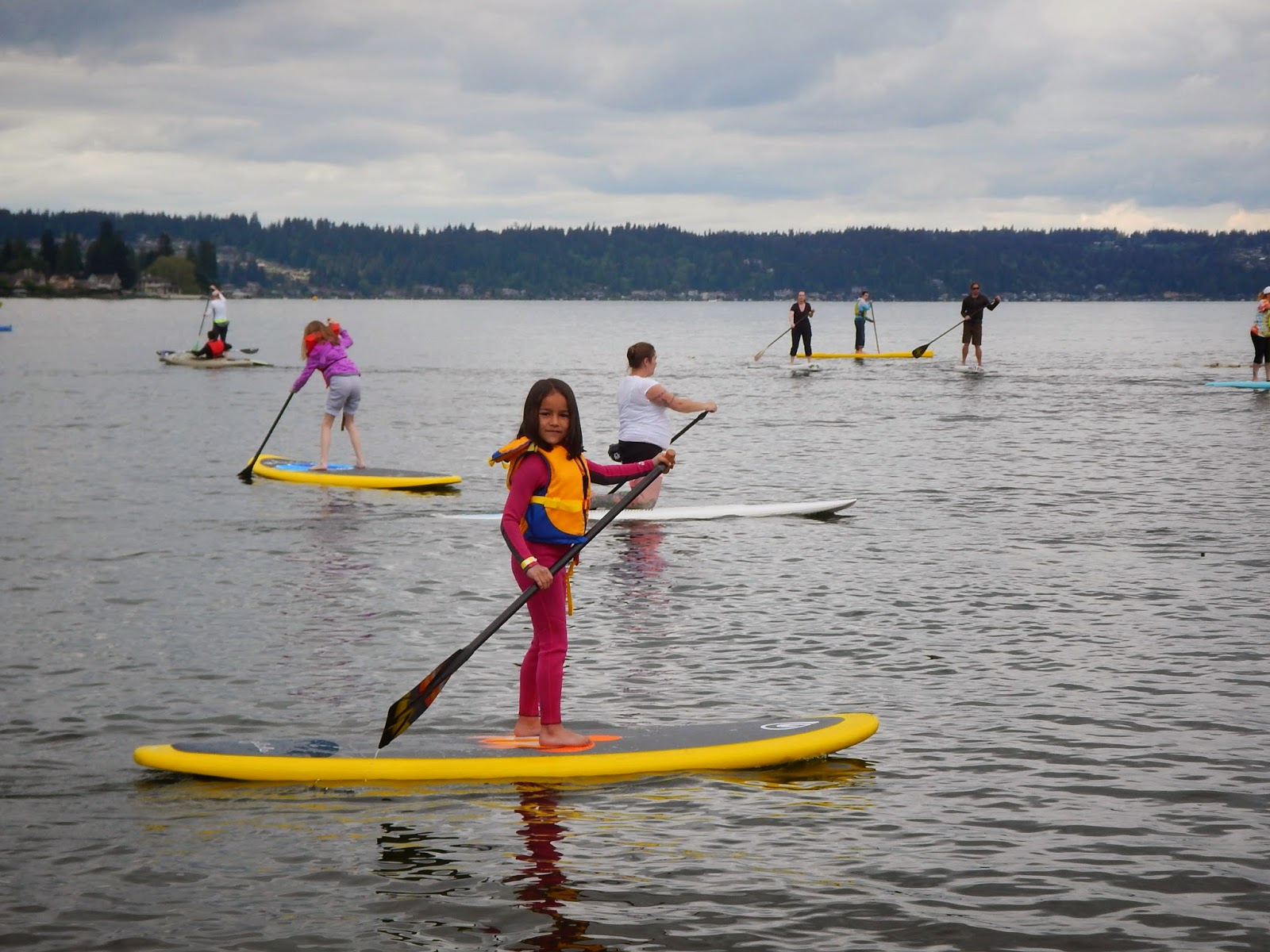 It is an amazing paddle board and if you are wanting a dedicated kid's paddle board then picking one of these up would be ideal. We stopped producing them as more and more customers were looking for an adult-sized board that their younger kids could learn to paddle on and grow into. It also helped us with our commitment to being eco-friendly in keeping as many boards as possible out of our landfills.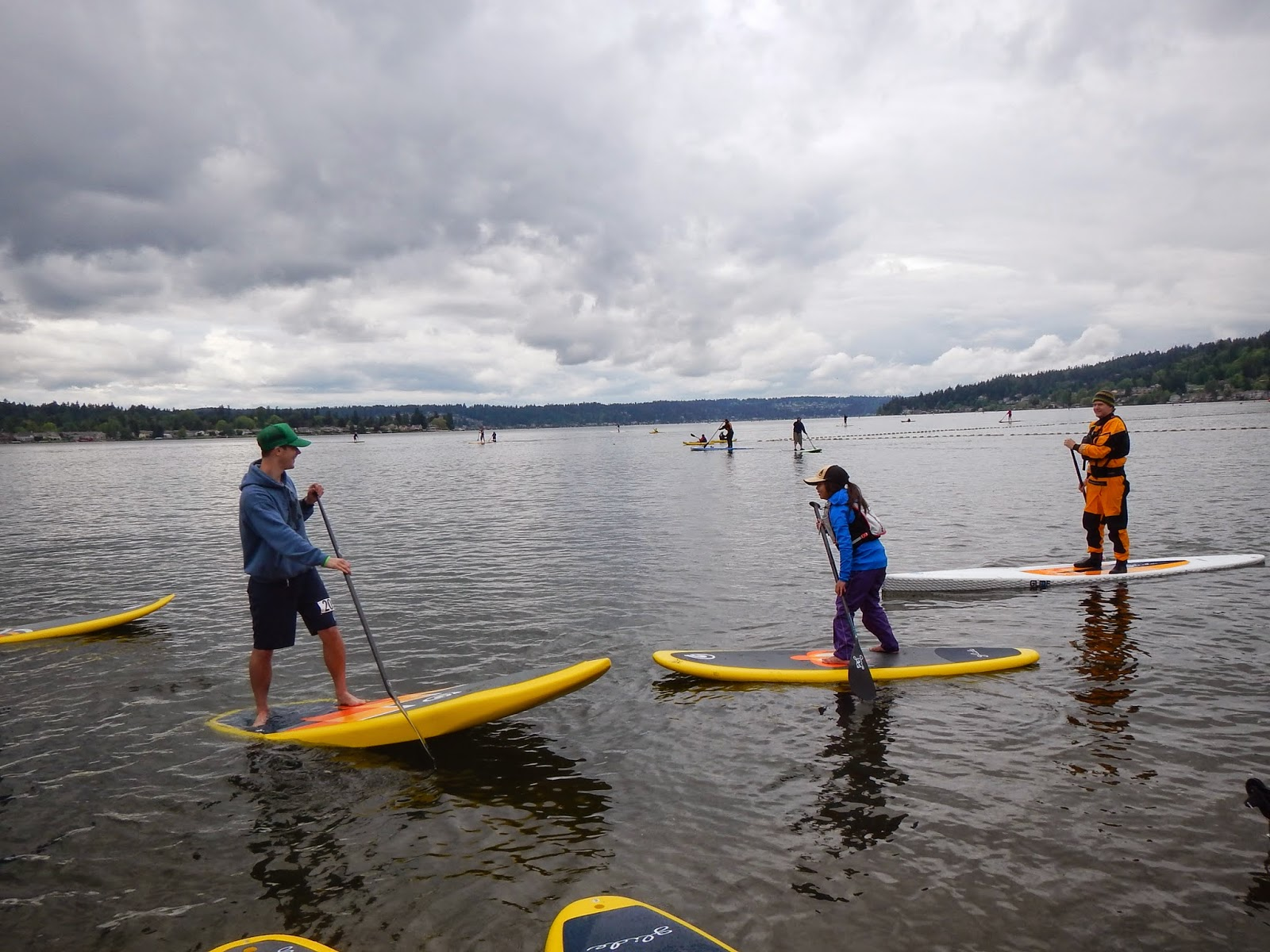 For those young children who want to help paddle and are having problems with the aluminum paddle or even the lightweight adjustable fiberglass paddle, we recommend using an emergency paddle for power boats. They are the perfect kid's paddle and will make your young paddler fill proud and happy to help accomplish the paddle boarding outing.
When it comes time to start paddle boarding with kids remember to get a life jacket that fits them properly. Unlike an inflatable sup board an inflatable life jacket is probably not a good idea for a kids life jacket.
The adult boards by Glide are the perfect choice for a stand-up paddle board to be used as children's paddle boards.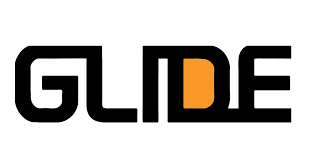 At Glide we are hoping you and your children are having a blast on the water no matter what kids paddle boards you are using. Let us know where you all went paddle boarding recently at #glidesup on Instagram.