How I became a paddle boarder, a thank you to friends family and Glide.
Hello,
  My name is Greg and this is part of my story. I do not know about you and what things you are grateful for, for me it is a long list although I will keep it shortish I hope. The first is being alive, I feel we should all be grateful for this, and for being free. For the planet from flat corn fields, to lakes and raging rivers, sandy beaches, and imposing mountains.
In Kansas City we do not have a lot of different terrains, we are pretty flat perhaps not as much as Florida although surely more so than Colorado or Montana. This led me to take up road biking as my go-to exercise routine and this was a great way for me to get out and enjoy the city and nature around me as I rode on back country roads. That is until I realized cars and trucks are scary especially after being run over by a car that failed to see me. Fractured skull, internal bleeding, and broken bones were my reality as I slowly recovered. Eventually, I was as healed as I will ever be. What will life in the sunflower state be like now?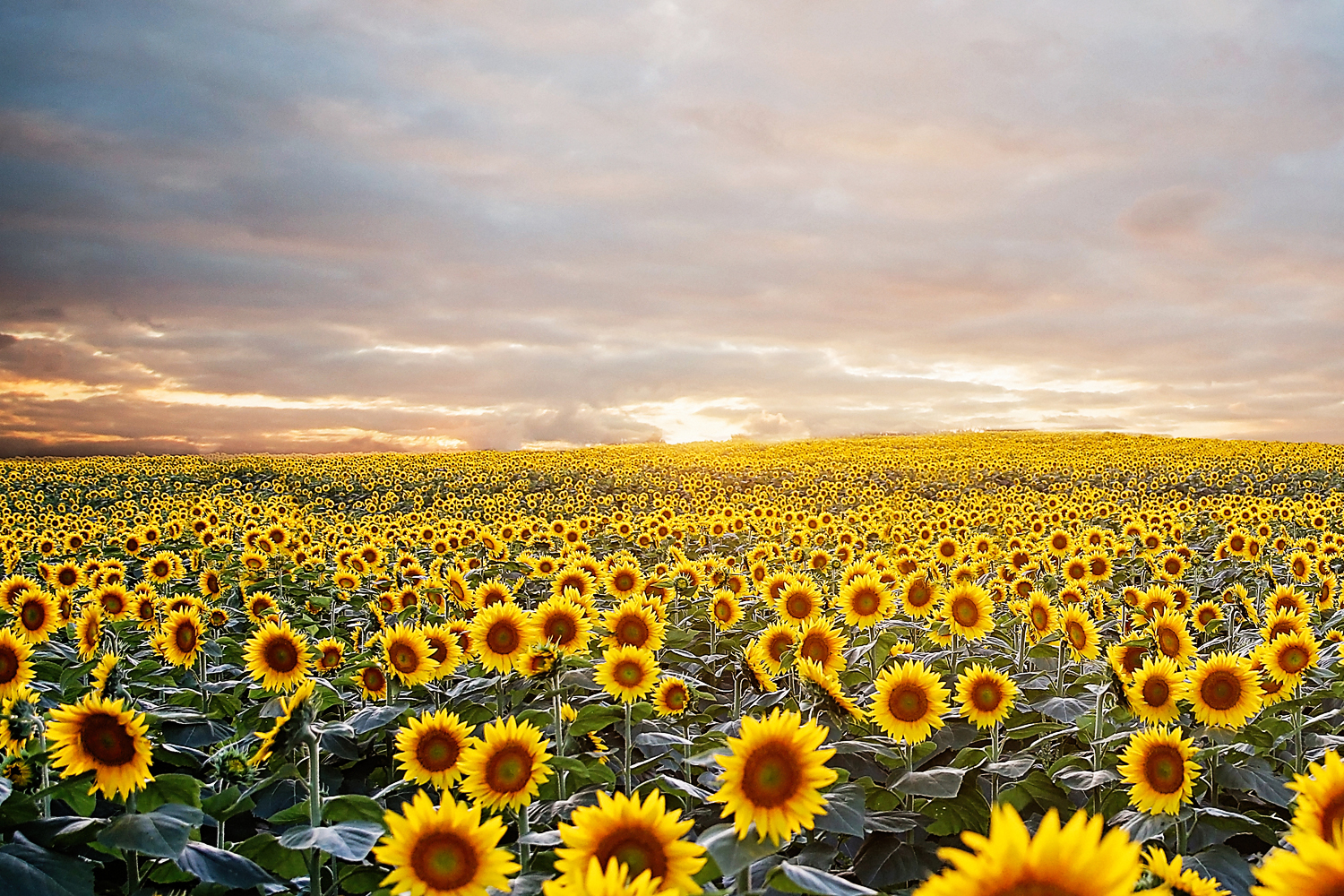 I needed to start getting out, to escape the house and get some exercise. My mind and body needed it, although whenever I started to head to go road bike shopping I couldn't do it, apparently the accident scared me more than I like to admit. I talked with friends and co-workers on the issue and had them mention mountain biking. I laughed this off at first seeing as how I am in one of the flattest states. Although time won out and I purchased a mountain bike, it was now time to give my mind and body what it was craving.
And I was surprised, at just how enjoyable this was and how right it felt getting back out in the world and exploring nature. And that the trails we had were not terrible, that they were in fact quite enjoyable and not a scary car in site. The first trail I went to was Hodge Park nature trail, it had the name nature in it and it was rated as easy something I wanted for my first time back on a bike, especially a mountain bike that I was trying to figure out the ins and outs of. After a few trips to the park, it was time to tackle Wudchuck Run Loop. This trail was amazing, rated at moderate, and with nature all around I felt like I was in a youtube video as the main rider. It was rocky and I got a little bit of air and I swear I was flying like an indy race car….even if my Strava told me I was moving more like my grandmother. I was loving this even if I was moving slower than I thought. Eventually, though I grew bored of the limited good trails we had and despondent from watching more and more youtube videos on mountain biking and red bull clips. And the amazing vista views that were coming to me left and right through social media. My knee was also constantly hurting at this point, the wreck damaged the knee to where I probably should get surgery, but who wants to go through all that?
Friends & Family
I am grateful for my friends and my family, they have been with me through the good times and the bad, luckily the good times have been far more prevalent in my life. Some of the good times are mixed, like my friend's wedding in Florida, don't get me wrong I am extremely happy for Jason and his wife Amanda. However, weddings are not my thing….well they come in above funerals although not a wedding lover. I imagine it would be different when it is my turn to get married. And then we have Florida, which I hadn't been to before although I watch the news and know hurricanes and sharks and Florida often make the news, and then #floridaman on social media yet I had an idea of what to expect or so I thought.
Time to get on the plane and head to Tampa airport, some googling of Tampa made it seem ok. Although we were not staying in Tampa instead we headed some 80 miles to a town called Dunnellon where Amanda is from.
The couple had met in Hawaii on a snorkeling and paddle boarding trip, and once I was settled into my hotel Jason let me know the main wedding group would be going paddle boarding the following day. My first reaction was fu** no we are not. It's winter granted winter in Florida was much nicer than it was back home. My second thought was I forgot about alligators, snakes, and all the stinging and biting things lurking in Florida waiting to eat me.  And while I had made some bad decisions in the past and taken unnecessary risks getting on a paddle board for the first time in winter with who knows what lurking in the shadows and just under the surface was a no.
That is until the following morning at breakfast when they sicked Amanda's six-year-old niece on me.  The scruffy rugrat told me she paddles all the time and if a little kid can do it what am I afraid of and other remarks…who knew children could be so brutal and effective?
2 Rainbow River Canoe and Kayak Company
The staff here was amazing and they helped me get my rental board, a paddle board from Glide SUP. It was now time to launch this thing and see if I was going to get wet and eaten or stay dry and safe. Turns out the Glide paddle board was extremely stable even if I was not at first. After a short time, I got the hang of paddle boarding and found myself relaxing and enjoying the paddle boarding outing and the wildlife and Florida's natural beauty. I was still not the best paddleboarder and was glad I left my electronics back at the rental shop. It also turns out that I did end up getting wet, although not eaten. The getting wet part was voluntary and amazing. We wound up at a manatee winter haven and got in the water to swim with them it was mind-blowing. I wish I had been a better paddler so I could take photos of it.
This first-time paddle boarding trip was absolutely amazing. The staff at the rental company was really amazing even when I asked if this was going to be a one-way trip or if I was not going to get eaten and would be back safely. They let me know I would definitely be back…probably. And the Glide paddle board was easy to get the hang of and let me feel comfortable on the water. It also let me fall in love with paddle boarding.
My Job
I am not sure how many would be grateful for their job, but I would hope all would be. I am grateful that my job allows me to travel, once or twice a year I need to. The rest of the time I can work from home or anywhere I happen to wander to. And I have been taking advantage of this perk, and am happy to be able to run jump, and play as wanted. Also grateful for my job allowing me to get the small camper I am touring around in.
Glide Paddle Sports
I am extremely grateful to Glide Paddle Sports, if the board they produced was not such a quality board with the paddler in mind I may not have ever fallen in love with paddle boarding. Because of them and Jason and Amanda for making me get on one for the first time. They and my mountain bike are also the reason I wound up with a camper van. My first paddle board was a used Glide Rental board, this was the perfect first board for me. With the security locking hole built into the board, I was able to put my mind at ease and lock this on the roof rack. The board was everything I hoped it would be in a first paddle board, priced right being used, durable and reliable.
After a year of paddling this board, it was still an amazing paddle board, although after a year I wanted a brand new sup. I found one at Costco and picked it up, after a few times on the water I was going to return it to Costco, the board was just lacking and made me feel like I had made a mistake. Instead, I donated it to a boys and girls club. I was now back to my trusty Glide paddle board and decided it was time to look at a new Glide paddle board. Looking on their website I narrowed down the board I wanted to consider although wanted to make sure it was the right one.
Reading reviews on the Glide board made me think it really was the one for me. So I decided to make the plunge and pulled out my credit card then paused and made a call to Glide. Glide answered quickly and asked me questions about me, my paddling experience, and what I wanted to do. I let them know I wanted to I wanted to try river running although was not sure how often I would do it. They recommended that I look at another board they make instead of the Sesh and consider the Retro instead. They also let me know if I was in the area that I could stop by the factory in Salt Lake City, UT. I let them know I was going to be heading to Las Vegas and would stop in either on my way or the return trip.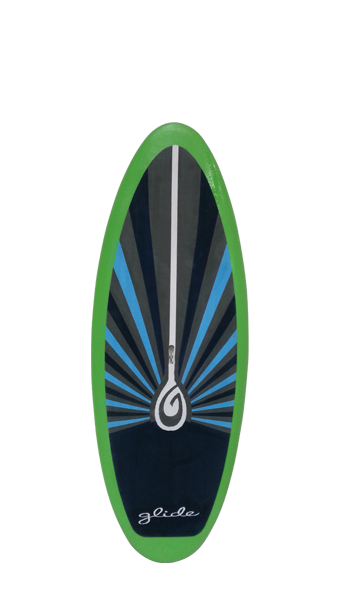 What happens in Vegas stays in Vegas, so will skip the trip to sin city. On my way out of Vegas, I called Glide and told them I would be in Salt Lake City the following day. I was able to meet up with them and look at both boards, and ask them questions. They had a factory blim board that they let me borrow for the weekend and recommended I try the weber river where the inter tubers float the river. I graciously took them up on the offer and headed to find some food and a place to sleep for the night. The next morning, I rented a spot with the intertube company so I would have a way to get back to my van. I did not have a kayaking helmet so I used my mountain bike helmet hoping it would be strong enough to do the job and hoping I would not need to find out. The board was a dream when the river was running and was easy enough for me to get back on the board when the rapids knocked me off. I then took the board to the locale reservoir to test it out. Turns out a dedicated river sup was not the best for flat water cruising and touring. It did well enough although with the smaller size of the board it did not leave me much room for gear. Perhaps they were right in suggesting the other board….what would professionals know? I also realized I would probably not really do much river supping especially at my current paddle boarding experience level. The Sesh was an amazing and comfortable board on the river, I ultimately took the advice of the experts at Glide and went with the Retro.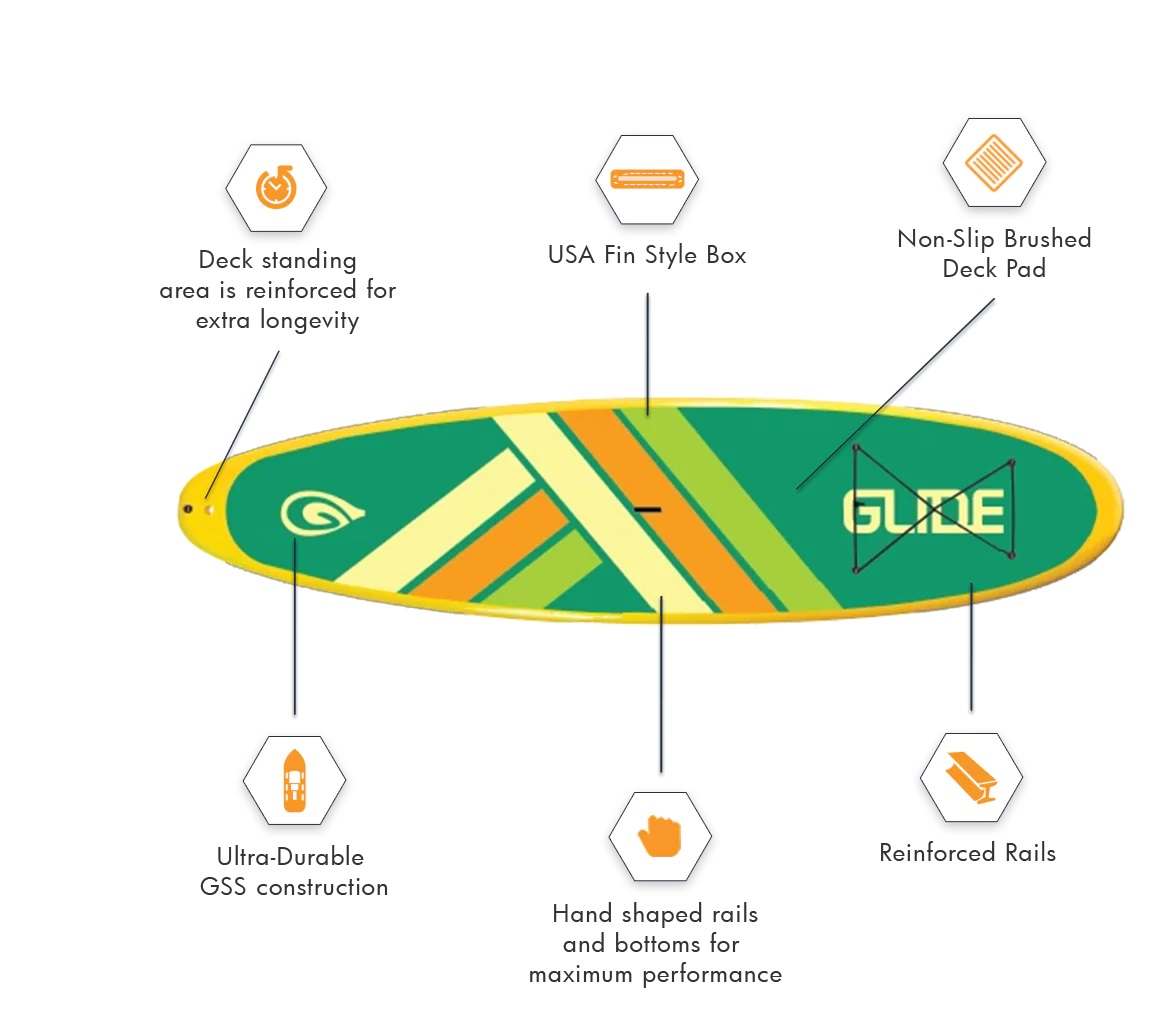 Turns out that the Retro was the right choice, this board was perfect for me and my paddling needs. The Glide Retro performs well on the river and flat water as well. I was able to navigate a class II rapid without issue, and I was also able to get some lovely sup camping in as the Retro let me carry all my gear and have room for more. I am so grateful to the people at Glide, for the amazing paddle boards they make and the superb customer service they provide. I am now on the hunt for an inflatable paddle board, one that I can fit in the back of the camper van and free up space on the roof of the sprinter. Hopefully, Glide will let me talk about the search for the inflatable and my experience with it. By that time I may have a new co-pilot traveling with me as well. Be well, and take a moment to give thanks for the things going right in your life. Thank you Glide!