Where to paddle board in Hawaii by Glide SUP.
Hawaii, the tropical paradise known for its stunning beaches, crystal-clear waters, and vibrant marine life, offers a haven for paddle boarding enthusiasts. With its diverse islands and unique landscapes, the Aloha State provides endless opportunities for paddle boarders to explore and immerse themselves in the beauty of the Pacific. In this blog, we will delve into the best paddle boarding spots in Hawaii, providing detailed descriptions of each location and the unforgettable experiences they offer so lets check out this guide on where to paddle board in Hawaii by Glide SUP.
Oahu.
Waikiki Beach:

Located in Honolulu, Waikiki Beach is one of the most iconic and popular paddle boarding destinations in Hawaii. With its gentle waves and warm waters, Waikiki offers a perfect environment for both beginners and experienced paddle boarders. Launch your board from the beach and paddle along the shoreline, taking in the breathtaking views of Diamond Head and the famous Waikiki skyline. Be sure to explore the nearby Duke Kahanamoku Lagoon, a calm and sheltered area ideal for beginners.

Sunset Beach, North Shore:

On Oahu's North Shore, Sunset Beach is renowned for its world-class surf, but it's also a fantastic spot for paddle boarding. During the summer months, when the waves are smaller, paddle boarders can enjoy the calm waters and picturesque scenery. Paddle along the coast and soak in the stunning sunset views for an unforgettable experience.

Ala Moana Beach Park:

Located between Waikiki and downtown Honolulu, Ala Moana Beach Park offers a great paddle boarding experience. The calm and protected waters of the park's lagoon provide an ideal setting for beginners to practice their skills. Enjoy the serene atmosphere and the beautiful views of the Honolulu skyline as you paddle around.
Maui: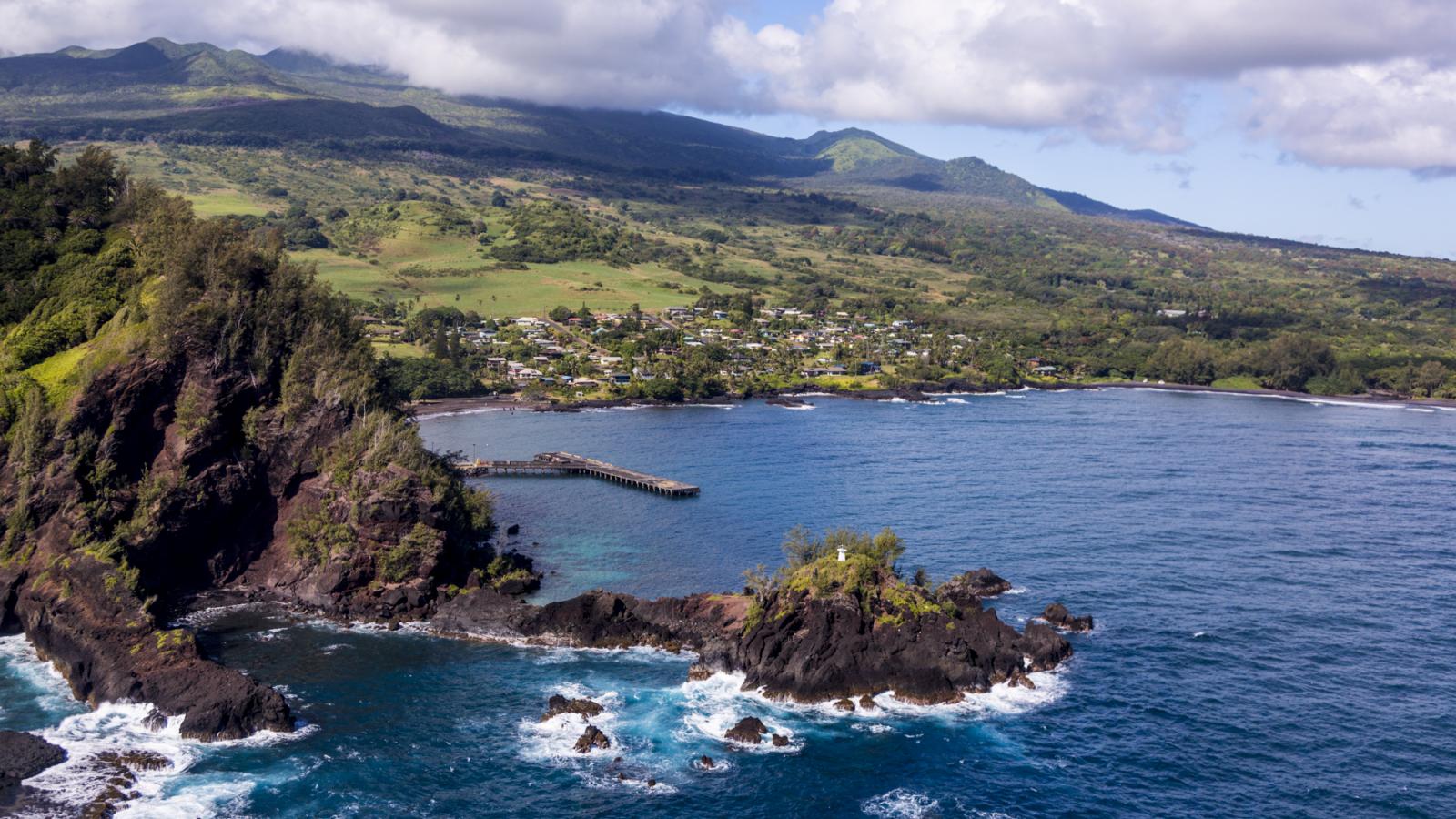 Makena Bay:

Makena Bay, also known as Big Beach, is a popular spot for paddle boarders seeking adventure and natural beauty. Launch your board from the sandy shores and paddle along the coastline, marveling at the rugged lava formations and breathtaking views of Molokini Crater in the distance. Makena Bay's clear waters offer a chance to spot sea turtles and tropical fish as you glide along the surface. Additionally, the bay's location on Maui's sunny southern coast ensures ideal weather conditions for paddle boarding throughout the year. Makena landing park is a great spot to launch from, it is not only known for its excellent paddle boarding opportunities but also for its scenic beauty. The park is surrounded by lush vegetation, providing a picturesque backdrop for your paddle boarding adventure. The golden sandy beach adjacent to the park is perfect for relaxing and soaking up the Hawaiian sun after your paddle session.

Kapalua Bay:

Situated on Maui's northwest coast, Kapalua Bay is a picturesque location for paddle boarding. The bay's calm and clear waters provide a peaceful paddling experience. Explore the coastline and take in the stunning views of the surrounding cliffs and lush vegetation. Don't forget to bring your snorkel gear, as Kapalua Bay is also known for its vibrant coral reefs and marine life.

South Maui:

South Maui offers several fantastic paddle boarding spots, including popular beaches like Kihei and Wailea. Launch your board from these sandy shores and paddle along the coast, enjoying the warm waters and the opportunity to spot marine life such as turtles and colorful fish. South Maui's beautiful beaches and pleasant weather make it a great destination for paddle boarders of all skill levels.
Kauai:
Hanalei River:

Located on Kauai's north shore, the Hanalei River offers a unique paddle boarding experience. Launch your board from the river's mouth and paddle upstream, surrounded by lush greenery and picturesque landscapes. Explore the calm waters of the river and take in the serenity of this beautiful location. The Hanalei River is a tranquil and scenic spot that is perfect for paddlers of all skill levels.

Hanalei Bay:

Adjacent to the Hanalei River, Hanalei Bay is a crescent-shaped golden sandy beach that offers a tranquil and scenic paddling experience. Paddle along the bay's shoreline, bask in the stunning mountain views, and keep an eye out for sea turtles swimming gracefully beneath your board. Hanalei Bay's serene ambiance and natural beauty make it an idyllic spot for paddle boarders seeking a peaceful and immersive Hawaiian experience.

Napali Coast:

The Napali Coast on the northwestern shore of Kauai is a breathtakingly beautiful stretch of coastline that is best explored by paddle board. Launch your board from Ke'e Beach and paddle along the dramatic cliffs, cascading waterfalls, and hidden sea caves. The Napali Coast offers unparalleled views of Kauai's rugged terrain and is a haven for marine life, including dolphins and humpback whales during the winter months. Paddling along the Napali Coast is a truly unforgettable experience that allows you to connect with the raw beauty of Hawaii's natural landscape.
Big Island: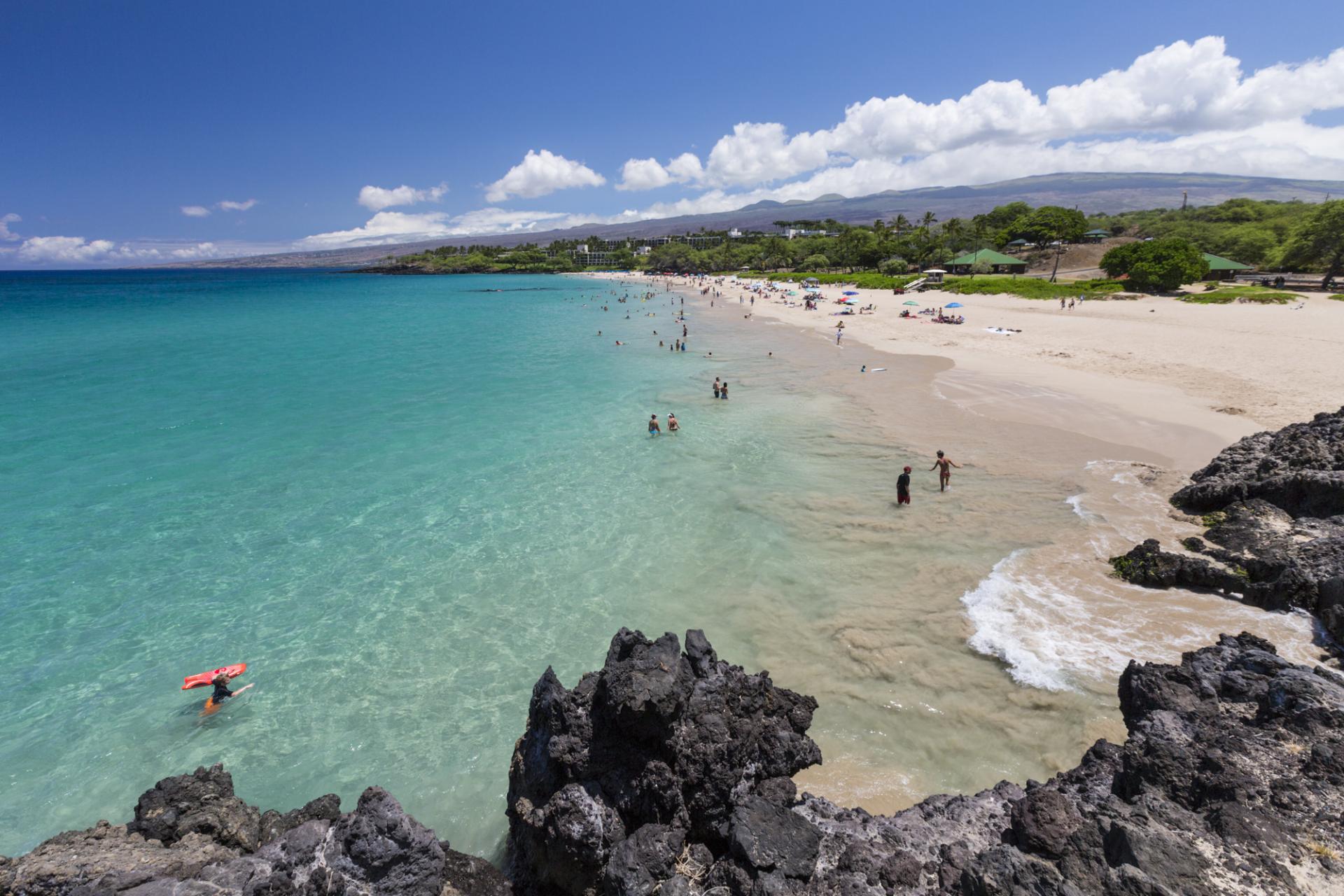 Keauhou Bay:

Situated on the Kona coast of the Big Island, Keauhou Bay is a popular destination for paddle boarding. Launch your board from the bay and explore the calm waters along the coastline. Paddle past lava rock formations and enjoy the beautiful views of the surrounding landscape. Keauhou Bay is known for its crystal-clear waters and the opportunity to spot marine life such as dolphins and sea turtles.

Kealakekua Bay:

Located on the Big Island's Kona coast, Kealakekua Bay is a protected marine sanctuary and a prime destination for paddle boarding adventures. Launch your board from the Napo'opo'o Pier and paddle along the bay's clear turquoise waters. As you explore the bay, you'll be mesmerized by the vibrant coral reefs, diverse marine life, and the famous Captain Cook Monument standing tall on the shore. Kealakekua Bay offers excellent snorkeling opportunities, so be sure to bring your snorkel gear and take breaks from paddling to explore the underwater world teeming with colorful fish and coral formations.
Molokai:
Papohaku Beach:

On the west end of Molokai, Papohaku Beach is a stunning location for paddle boarding. With its long stretch of white sand and clear blue waters, Papohaku Beach offers a serene and uncrowded paddle boarding experience. Launch your board from the shore and paddle along the coast, taking in the scenic beauty and enjoying the peacefulness of this secluded spot. This is also Molokai's largest sand beach.

Halawa Bay:

Located on Molokai's east end, Halawa Bay is a hidden gem for paddle boarding. The bay's calm waters and beautiful surroundings create an idyllic setting for a paddle. Launch your board from the beach and explore the bay's gentle waves as you glide along the surface. Halawa Bay's natural beauty and tranquility make it a perfect spot for a peaceful paddle boarding adventure.
Lanai:
Hulopoe Bay:

Situated on Lanai's southern coast, Hulopoe Bay is a picturesque destination for paddle boarding. Launch your board from the sandy beach and paddle in the bay's calm and crystal-clear waters. Enjoy the scenic beauty of the bay and take in the views of the iconic Sweetheart Rock (Pu'u Pehe) rising from the ocean. Hulopoe Bay's tranquil atmosphere and stunning surroundings make it an ideal spot for paddle boarders.

Shark's Bay:

Located on Lanai's northern shore, Shark's Bay is a lesser-known paddle boarding spot that offers a unique and adventurous experience. Launch your board from the rocky shore and paddle along the coast, exploring the bay's rugged cliffs and intriguing rock formations. While the name may sound intimidating, Shark's Bay is known for its abundant marine life and is a great spot for snorkeling and paddle boarding.
FAQs
1. Is paddle boarding difficult to learn? Paddle boarding can be easily learned by beginners. It requires some balance and coordination, but with a little practice, anyone can enjoy this activity.
2. What equipment do I need for paddle boarding? You will need a paddle board, a paddle, a leash, and a personal flotation device (PFD) for safety. It's also a good idea to wear appropriate clothing and sunscreen.
3. Can I rent paddle boarding equipment in Hawaii? Yes, there are many rental shops in Hawaii where you can rent paddle boarding equipment. They can provide you with everything you need for an enjoyable paddle boarding experience.
4. Are there any restrictions or regulations for paddle boarding in Hawaii? While paddle boarding is generally allowed in most areas, it's important to respect local rules and regulations. Some areas may have specific guidelines for paddle boarding, such as staying within certain boundaries or avoiding sensitive marine habitats.
5. Can I paddle board in Hawaii year-round? Yes, you can paddle board in Hawaii year-round. The islands enjoy a warm tropical climate, making it possible to paddle board in any season. However, weather conditions and water currents can vary, so it's always a good idea to check local forecasts and exercise caution when necessary.
Conclusion: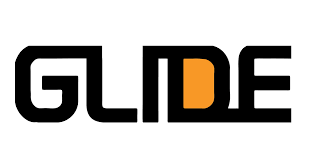 Hawaii is a paradise for paddle boarders, offering a diverse range of stunning locations to explore and enjoy. Whether you choose to paddle in the gentle waves of Waikiki, the tranquil waters of Hanalei Bay, the protected marine sanctuary of Kealakekua Bay, the scenic Makena Bay, the picturesque Kapalua Bay, or the hidden gems of Molokai and Lanai, each destination promises a unique and unforgettable paddle boarding experience. So grab your paddle board, immerse yourself in the beauty of Hawaii, and create memories that will last a lifetime. Check out our blog on the ultimate guide to finding places to paddle board near you. Later we may be exploring more spots to stand up paddle board in the Hawaiian islands including Napili Bay, Kepuhi Bay, Kahalu'u Bay, Mokoli'I island to Anini Beach we were considering Secret Falls although the first rule of keeping a secret falls is not talking about secret falls.