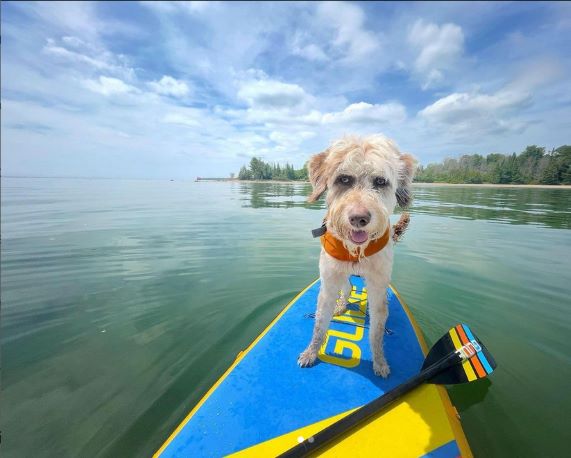 Looking for a dog paddle board?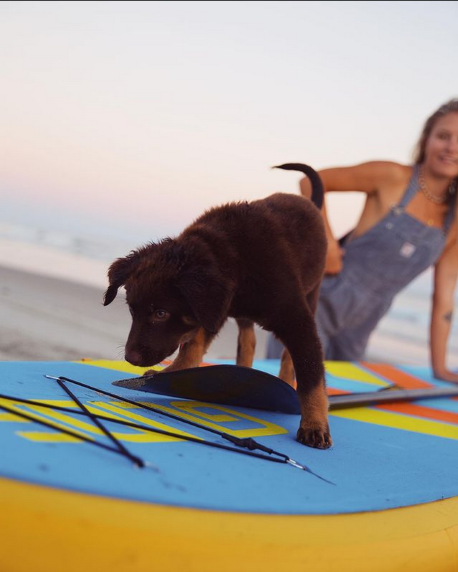 Glide has some great recommendations for what paddle board to choose for paddle boarding with a dog. You will also get to see some really cute and rad dogs with their paddle boards in this article. And in case you are wondering if doing stand-up paddle board with your best friend is amazing as it sounds, well it's not it is even more amazing!
Before we look at the paddle boards let's check this out.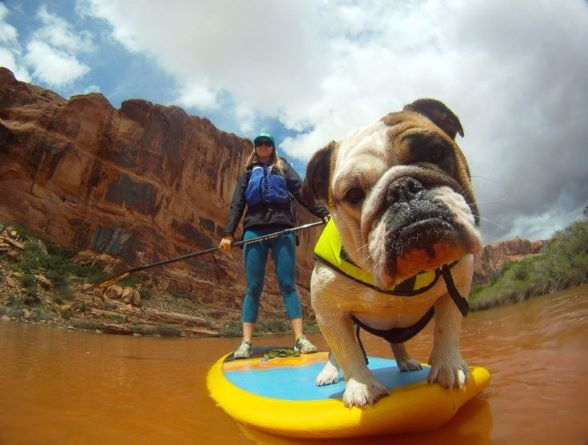 A very minimalistic list of what you should have before stand up paddle boarding with your dog. A dog life jacket preferably with a handle on the top. Both you and your dog should have a life jacket. And shark fin life jackets for the pup get bonus-style points.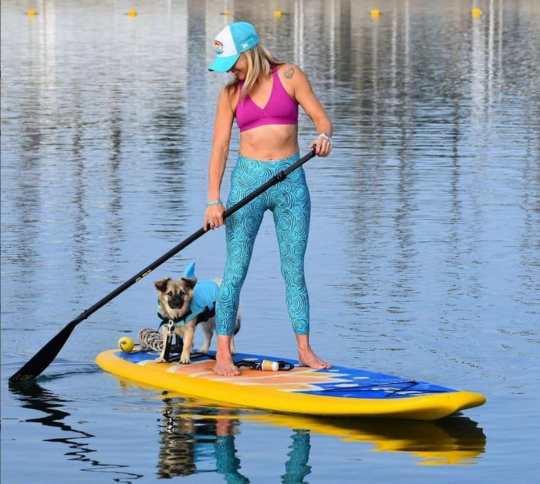 While most dogs can swim not all dogs love the water or are great simmers, which is why a life jacket is recommended for the sup pup. And ones with handles will help get them back on the board if they jump or fall off.
Basic commands and good recall are often the first obstacle to overcome. And a special command can be beneficial to have the dog get into the center of the board close to the carry handle.
Dry bag for dog treats and food, and safe drinking water.
Dog first aid kit, just in case dog's paws encounter something like a fishing hook in the shallow water near shore.
Glide Retro lineup.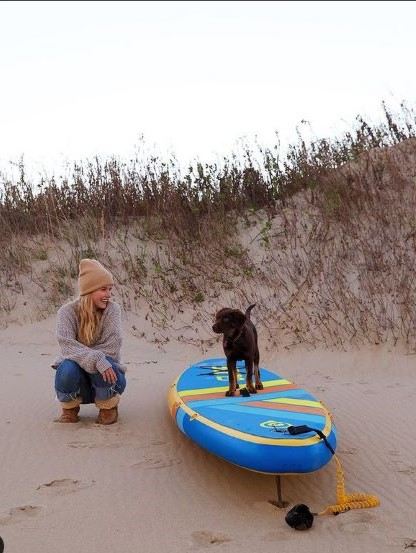 Our all-around board lineup includes two hard boards as well as an inflatable paddle board. These boards have a durable full-length deck pad and are wider boards coming in at 31.5" and 32.5" for the solid boards and 33" for the inflatable paddle boards. This will help the boards have more stability helping make sure the dog feels comfortable on the paddle board.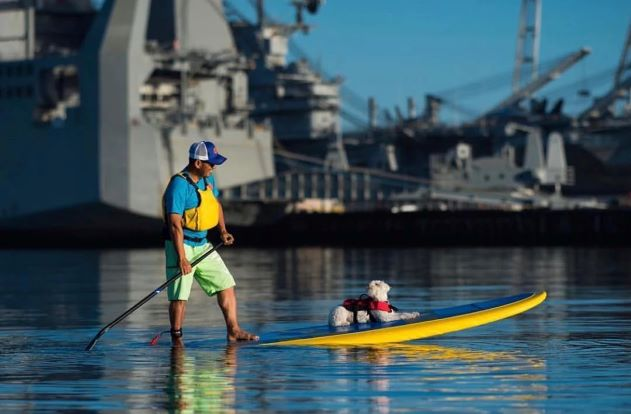 Glide Lotus yoga board lineup.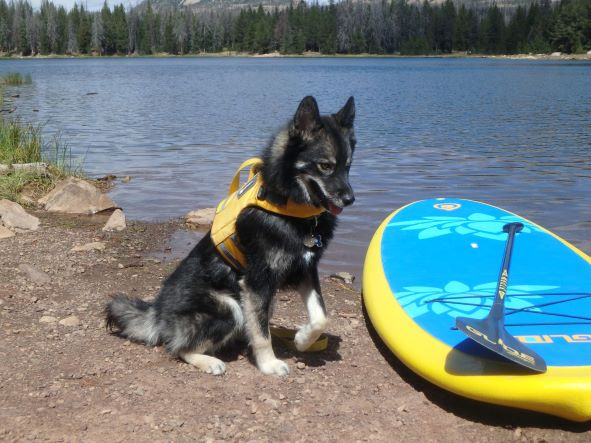 The award-winning yoga sup is an amazing choice for a dog paddle board. Especially if you will be paddling with large dogs. The Lotus is available in a solid board, which is the one Piper the Great Pyrenees loves and wants to sleep next to in order to make sure all her flock is safe.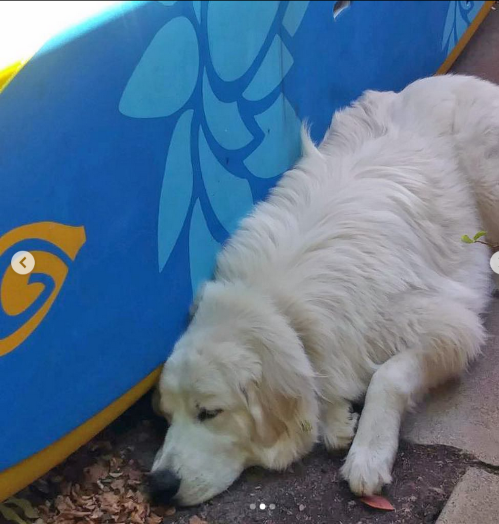 As well as an inflatable version the O2 Lotus yoga sup pup board. Both versions come with a plush full-length deck pad that will quickly become your favorite yoga mat. The pad is durable and easily cleaned. These paddle boards have enough room and stability that you, the dog and a couple of kids can take one out for a fun day of paddle boarding or sup yoga.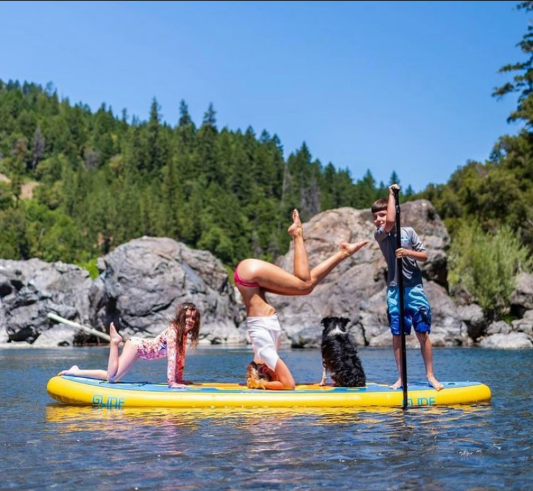 Both of the Lotus options are incredibly fun boards to take paddle boarding, offering good speed and maneuverability with excellent stability. With or without a dog you will have an amazing time on this yoga sup board.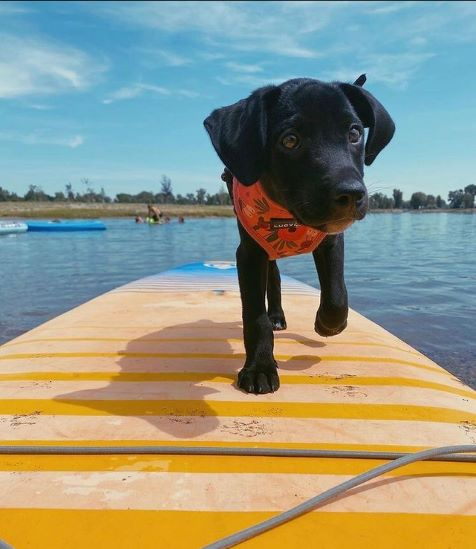 Glide O2 Angler Fishing sup board.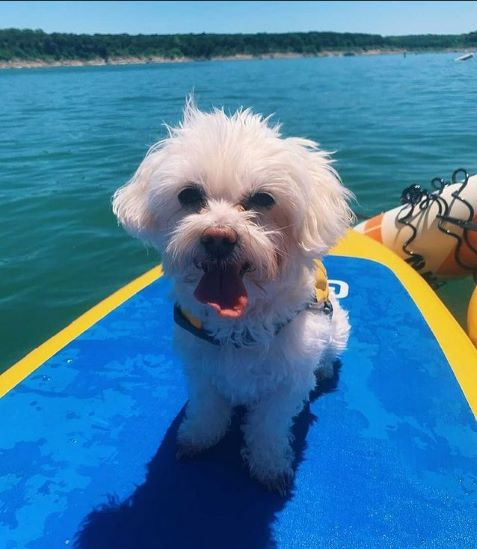 If you are looking for a paddle board that can handle all the gear you would ever want to bring as well as a dog or two or so this is the paddle board for you!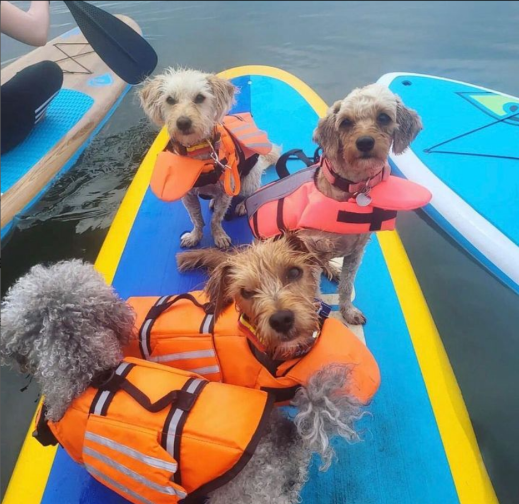 With a weight capacity of 500 lbs you will be able to take the entire pack with you and still have room for all the gear you would ever want. The O2 Angler fishing sup has an easy-to-clean durable deck pad. It is 11ft long and 35" wide with extreme stability so even larger dogs will have plenty of room. And when the dog moves the board will remain stable to help keep you and the dog safe.
Each of the boards we recommended has been designed to easily handle weight distribution while having movement on the board. Either from you or the dogs as they explore a stand-up paddleboard's new and different environment.
So what are you waiting for?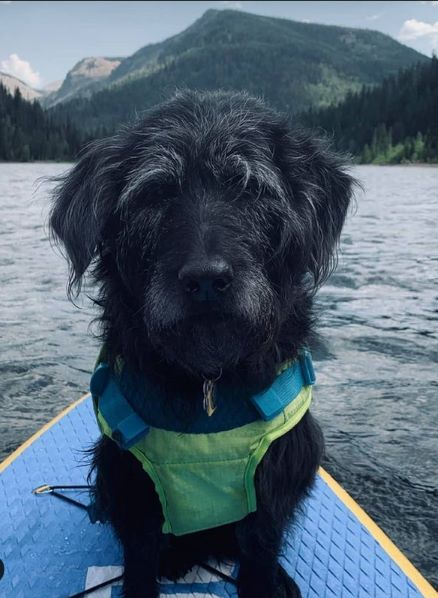 Don't keep your best friend waiting! On the first trip maybe do short paddles with breaks to explore the shore and let your dog sniff and have fun doing some of the activities they normally love to do. Many dogs will love to be included in your activity and be with the pack.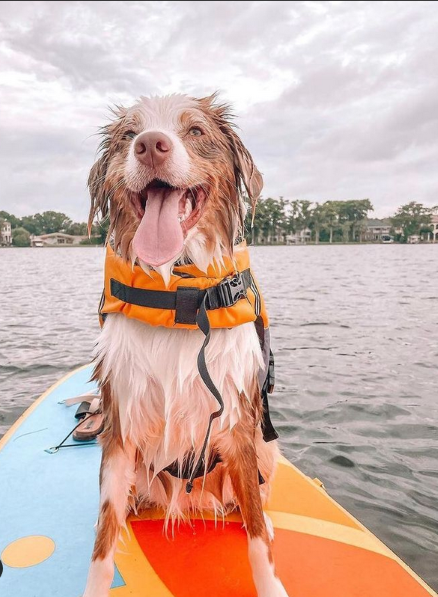 If you would like tips on how to get started paddle boarding with your dog check out this article, as well as our blog!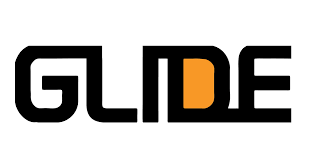 Show us you and your dog paddle boarding at #glidesup on Instagram. And this cute little corgi wants to know if you have taken your best friend paddle boarding, don't make him a sad sup pup.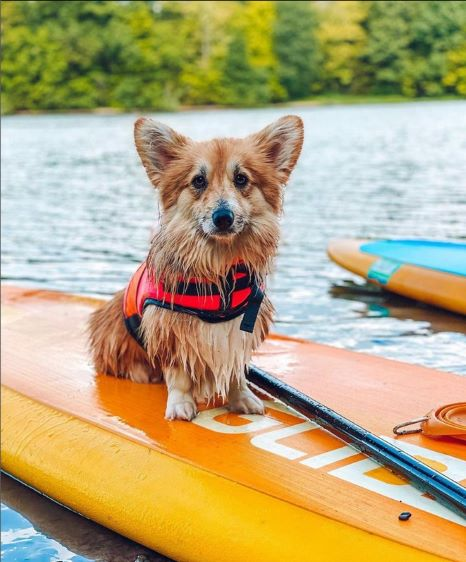 Happy paddling and enjoy the time under the blue sky with your favorite friend.