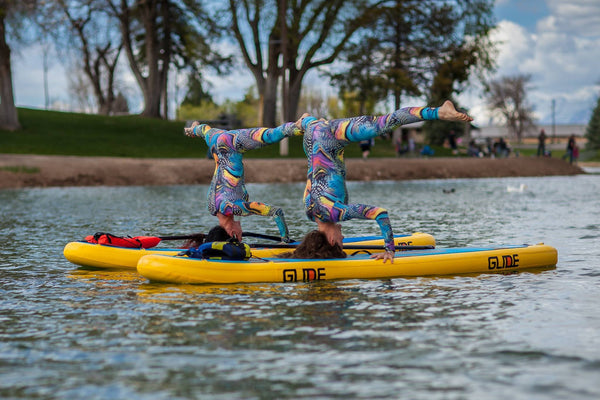 How Inflatable Paddle Boards are Made
There is a lot more that goes into an inflatable paddle board than just air.  We get technical in this article as we explain how inflatable paddle boards are made.
Introduction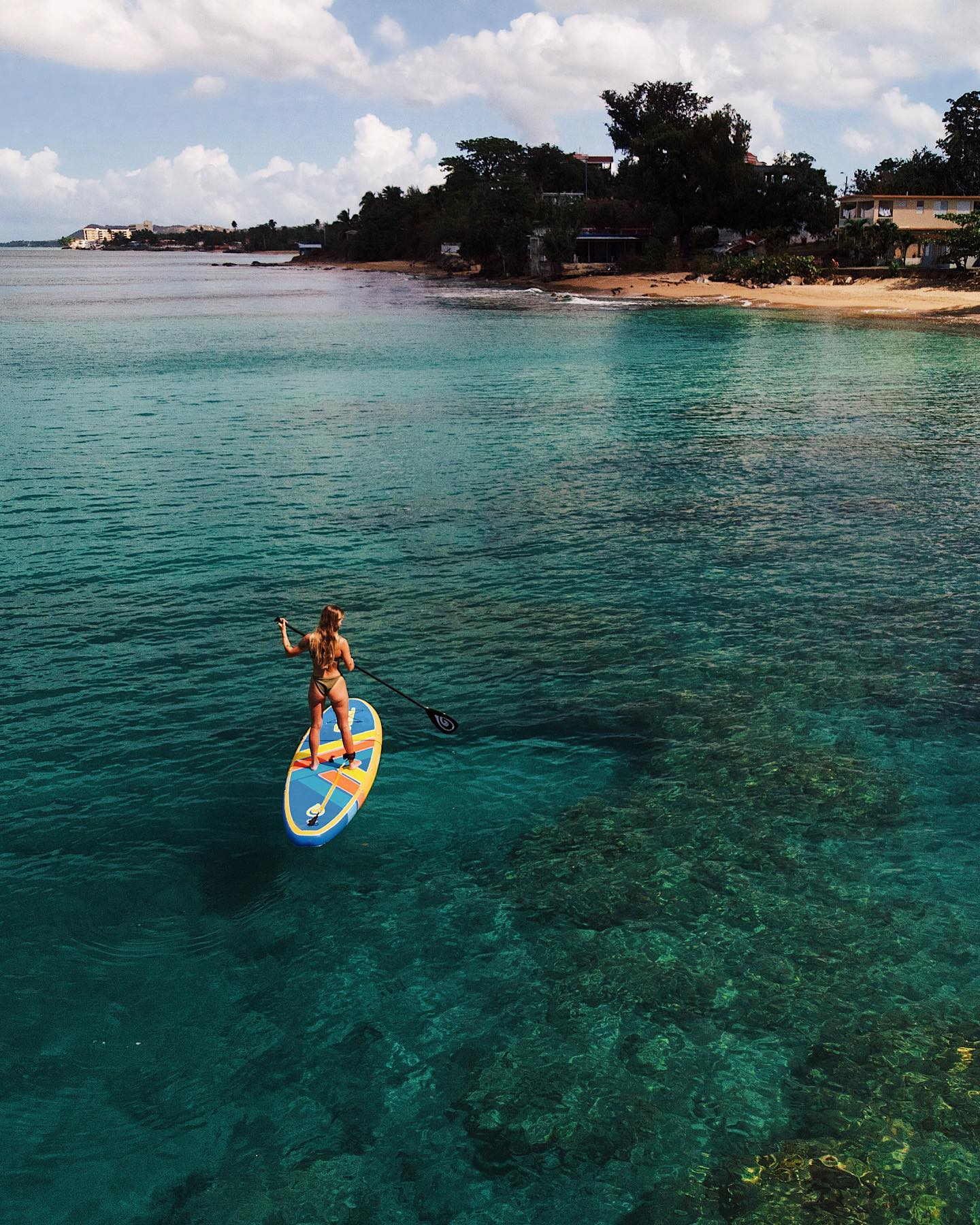 Inflatable paddle boards have exploded in popularity over the last several years much like the sport of paddle boarding itself. We've seen the construction methods of paddle boards change dramatically through the years to this newest evolution. In this article, we'll discuss how the inflatable paddle boards are manufactured and compare the new construction to previous methods.
The original paddle board construction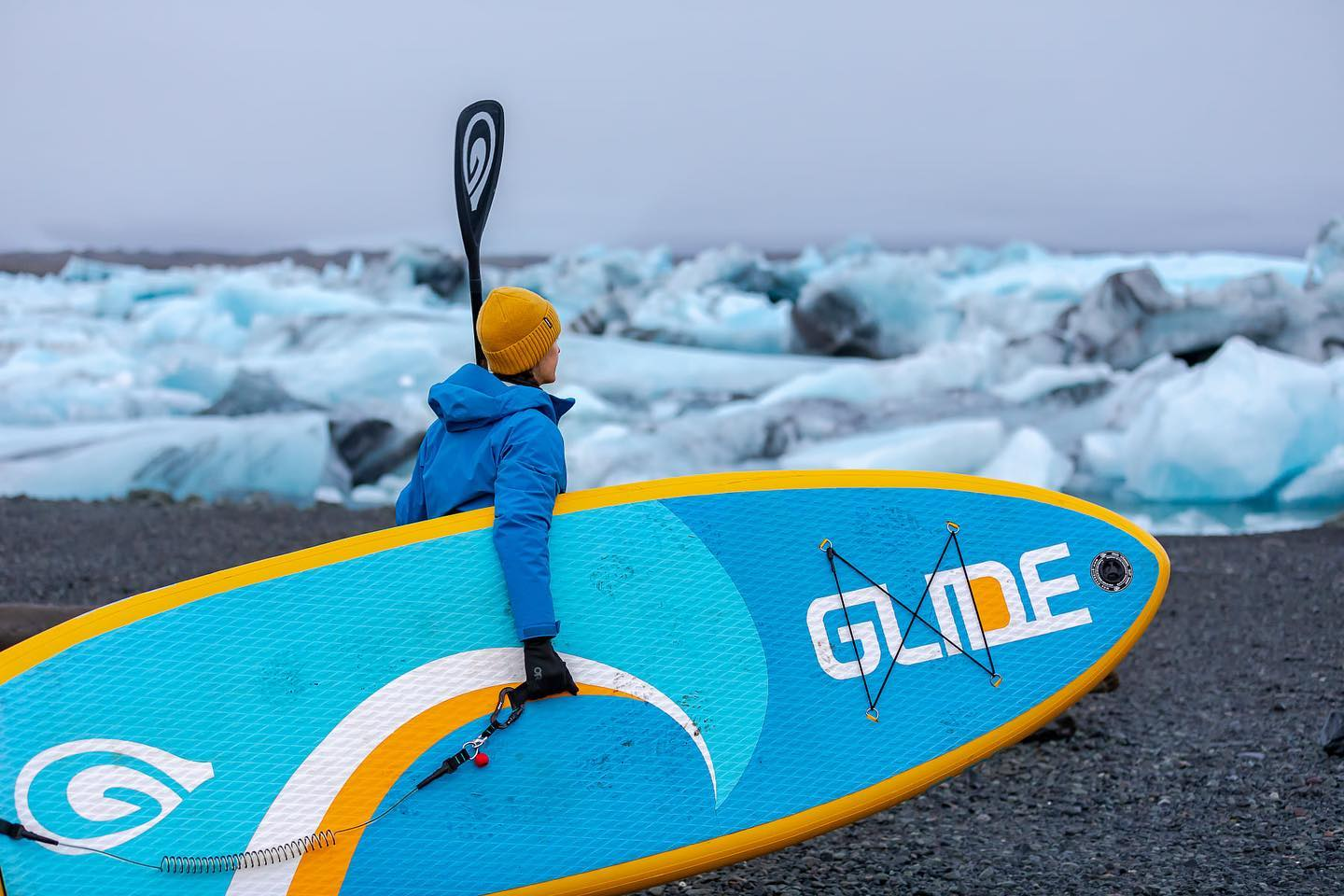 The very first surf boards ended up also becoming the very first stand up paddle boards because they were longer boards that the Beach Boys of Waikiki used with a paddle with to chase down their surf pupils. These wooden paddle boards were made with a hollow wooden frame which needed to be handled with care. Some custom paddle board makers still make their paddle boards with this unique construction.
Wooden paddle boards give way to fiberglass paddle boards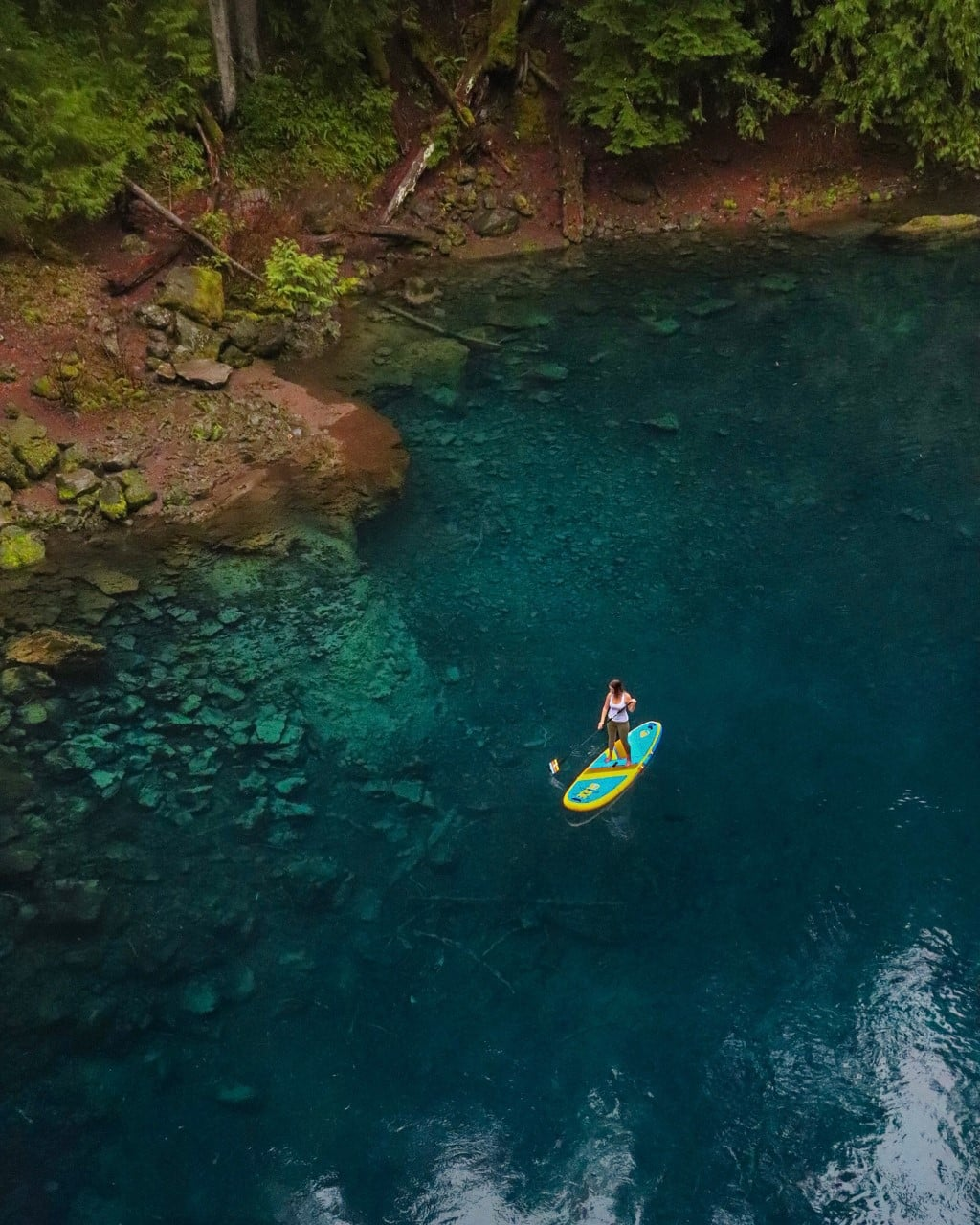 Soon the surfboard manufacturing process changed to one in which a foam based EPS core (which stands for Expanded Polystyrene Foam)was covered with fiberglass and epoxy resin. Solid paddle boards today are often made with the same construction methods. In some cases, these rigid paddle boards are made with wood sandwich fiberglass construction in which a wood veneer is covered with fiberglass fabric strips and then covered with epoxy resin. These layered fiberglass paddle boards and surfboards were quite a bit stronger than the hollow wooden versions but also were a fair amount heavier.
Some of these fiberglass boards also have wood stringers imbedded in the foam blank that is shaped to become the board. The wood stringers give these foam boards extra strength and the fiberglass fabric strips held by epoxy resin gives these fiberglass SUPs additional rigidity and strength. In many cases, carbon fiber is then used as rail stiffening material.
Other stand up paddle board construction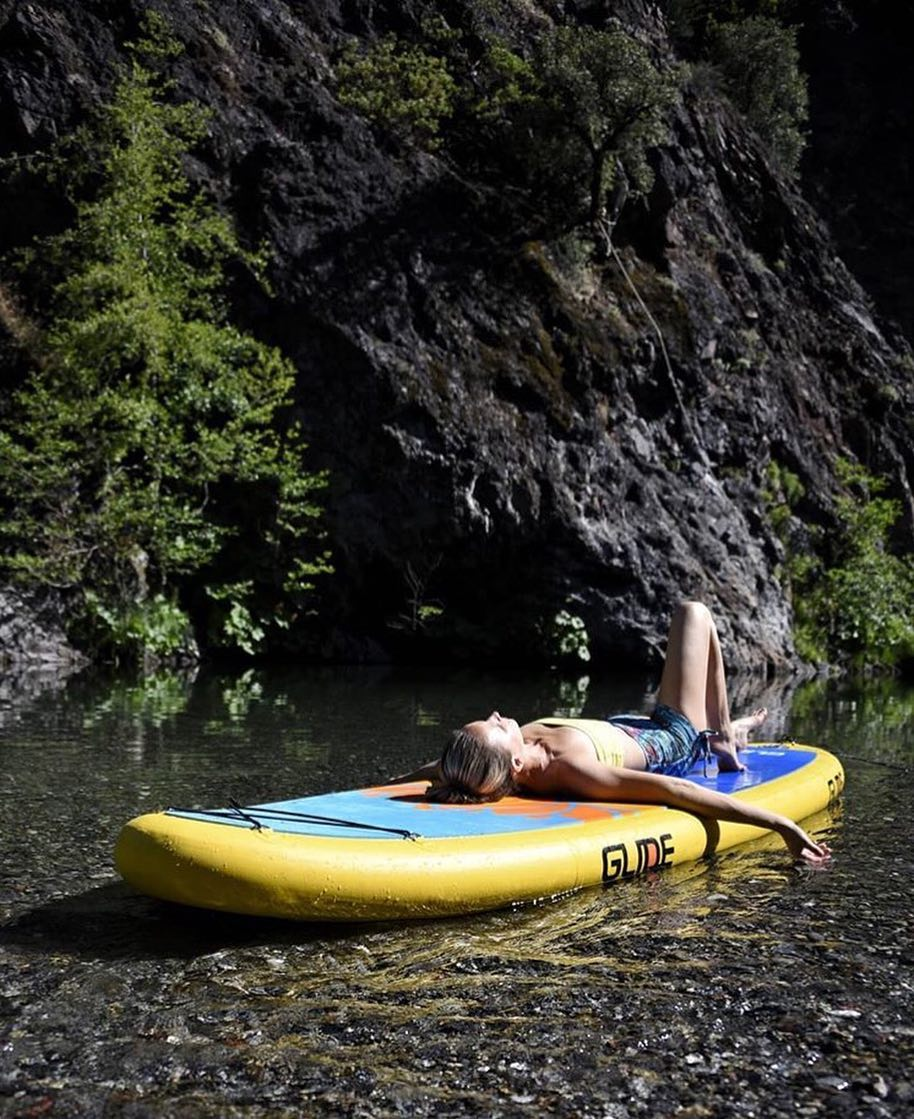 Durability became a serious issue for these hard paddle boards made with epoxy resin, so the solid paddle board construction started to incorporate other technologies. Other materials paddle boards were made of included solid polyethylene plastic. These thermoplastic paddle boards were much more durable than foam paddle boards, although they were quite a bit heavier than the foam core SUP boards.
Soft top paddle boards are another variation on the foam core paddle board. The difference between these solid boards and the construction method used on fiberglass SUPs is that the soft top paddle boards have a soft EVA shell and an ABS plastic bottom. Theses paddle boards are more of a beginner paddle board and are quite delicate.
Enter the inflatable paddle board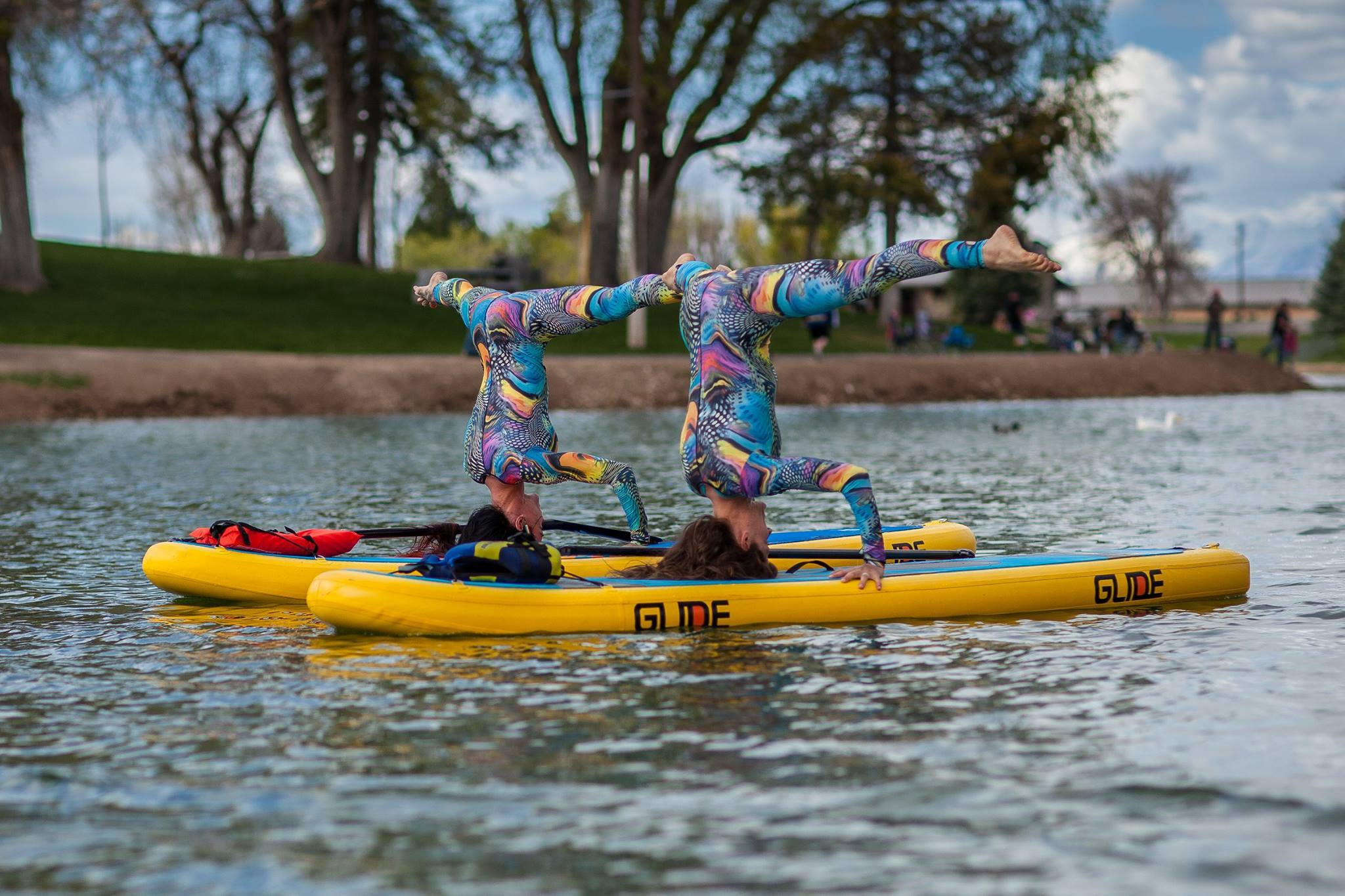 Inflatable paddle boards upended the entire paddle boarding industry with their introduction roughly a decade ago. No longer did you need a large garage with racks to store your SUP board, as you could simply deflate your paddle board and throw it in a closet or store it in the trunk of your car for your next trip to the lake.
Initially, it took paddlers a few years to embrace inflatable paddle board technology because the first boards used construction that made them quite a bit less rigid than fiberglass SUPs. With improvements in inflatable paddle board construction, quality inflatable SUPs gained 90% of the rigidity of solid paddle boards.
Original inflatable paddle board construction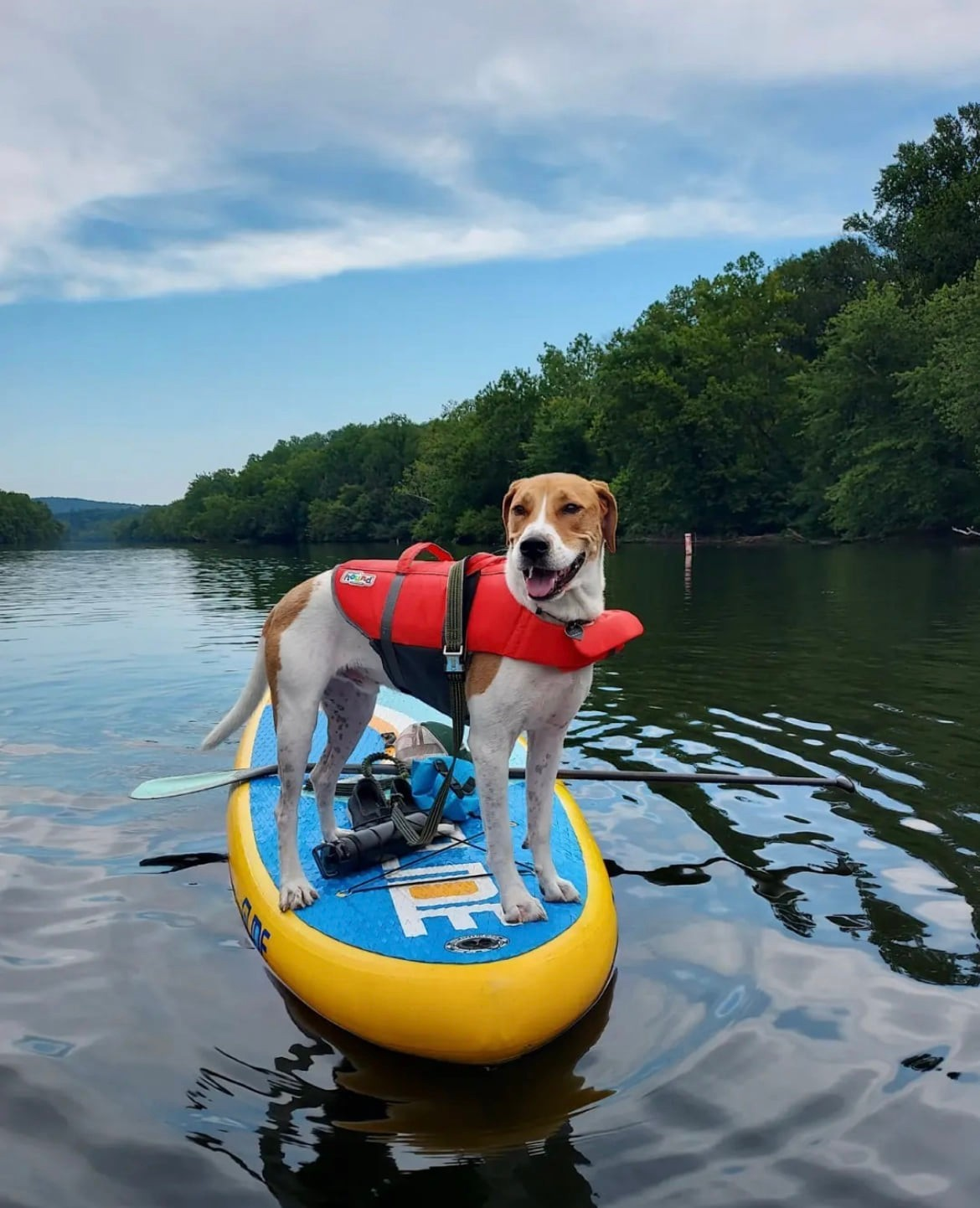 Inflatable paddle boards are constructed with a PVC outer shell and a drop stitch core. Drop stitch material is made up of thousands of thin strands that secure the top and bottom layers of the inflatable SUP board together. The drop stitch fabric helps the inflatable board keep its shape and keeps the air in the paddle board from putting too much pressure on the seams which are the weakest point of an inflatable stand up paddle board.
The original inflatable boards used PVC in a single layer construction. The single layer boards were more vulnerable to punctures and the boards were much bendier than a solid board was.
Single layer technology soon gave way to double layer construction. With double layer construction, two layers of PVC were glued together which made the board more durable and rigid than single layer construction but the glue combined with the added layer of PVC on the paddle boards made them heavier.
Technology breakthroughs in inflatable stand up paddle boards made them more like solid boards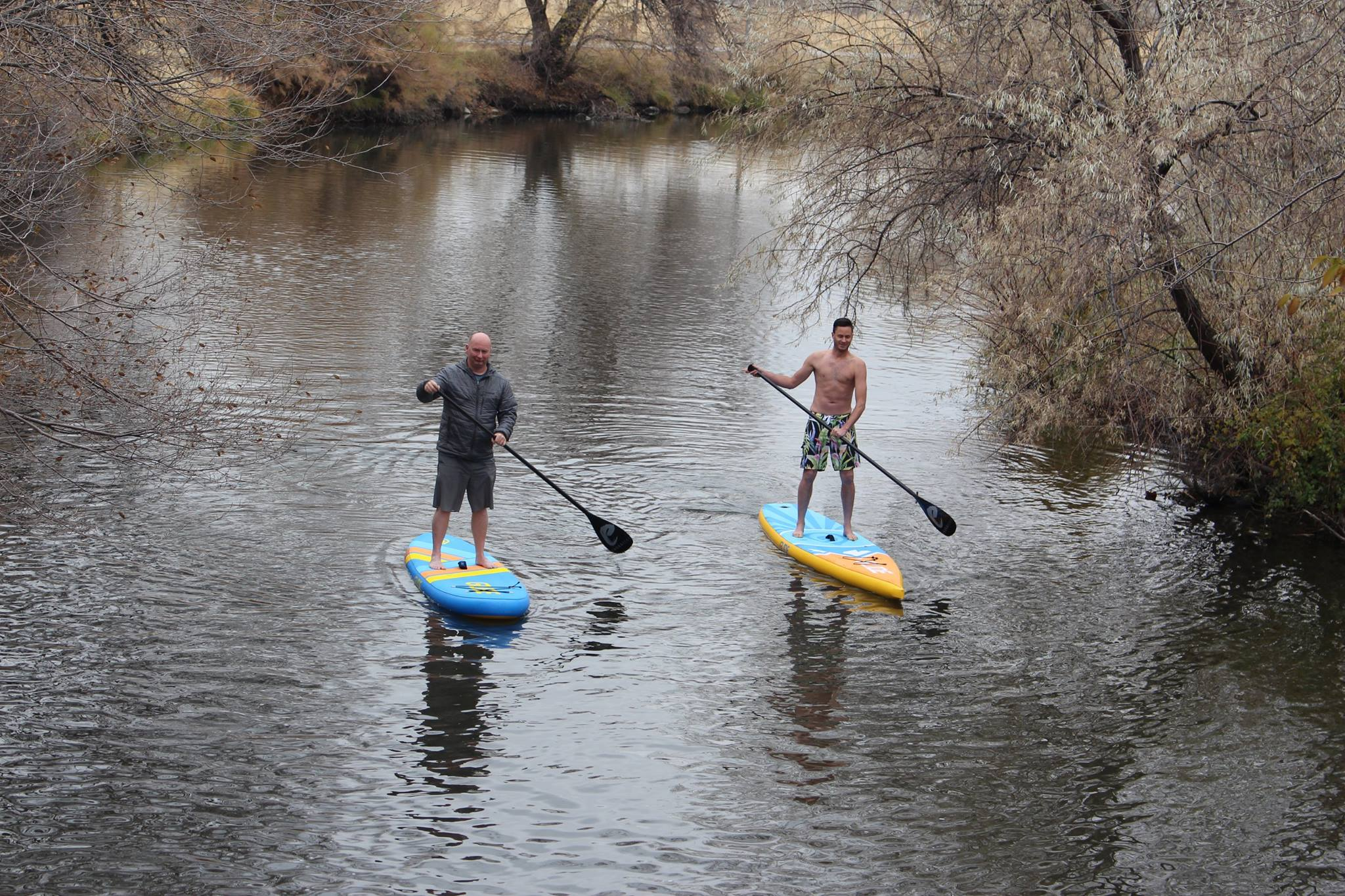 You will still find cheap inflatable SUP boards out there that still use single layer construction and quite a few that use a double layer in the inflatable SUP manufacturing process but inflatable stand up paddle boards made with either of these outdated technologies won't last you very long or give a very enjoyable paddle boarding experience.
Then came inflatable paddle board fusion
Once the manufacturing process involved multi layer construction, gluing the layers together became untenable because the inflatable SUPs became too heavy. At this point quality inflatable paddle boards started to be made by fusing the multiple layers together. This liquid PVC layer covers the entire board and allows a quad layer board to weigh 30% less than a glued version would be.
Since the seams of the SUP boards tend to be the weakest link as we've seen from the multiple recalls involving a big name internet retailer and Big Box store that everyone is familiar with. Having strong seams on your inflatable board is critically important. The companies that were caught up in the recall glued the seams and then taped them. To have a seam with an airtight seal it is critical to buy an inflatable SUP which fuses their entire outer seam.
Woven drop stitch acts like a foam core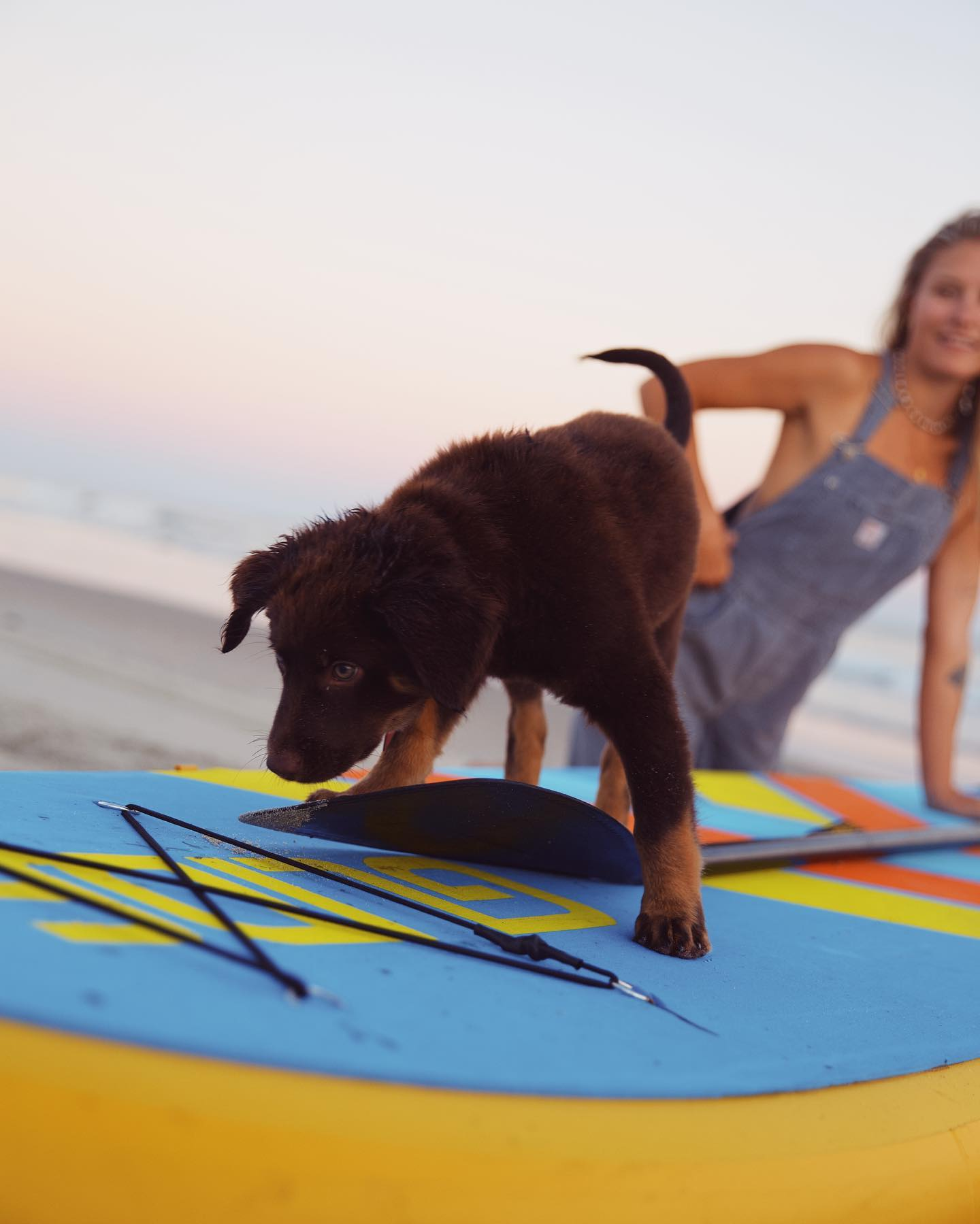 Another huge improvement in inflatable paddle board construction involved a change in drop stitch material. Most early manufacturers of inflatable paddle boards used "knitted drop stitch" which made the boards a bit spongy. Budget paddle board factories still use knitted drop stitch as it is fairly inexpensive.
Woven drop stitch fabric is used by quality manufacturers today. It differs from knitted drop stitch in that the threads are at an angle rather than up and down as they are with knitted drop stitch, which makes for a tighter, stronger drop stitch core and an inflatable SUP board that is nearly as rigid as a solid stand up paddle board.
Conclusion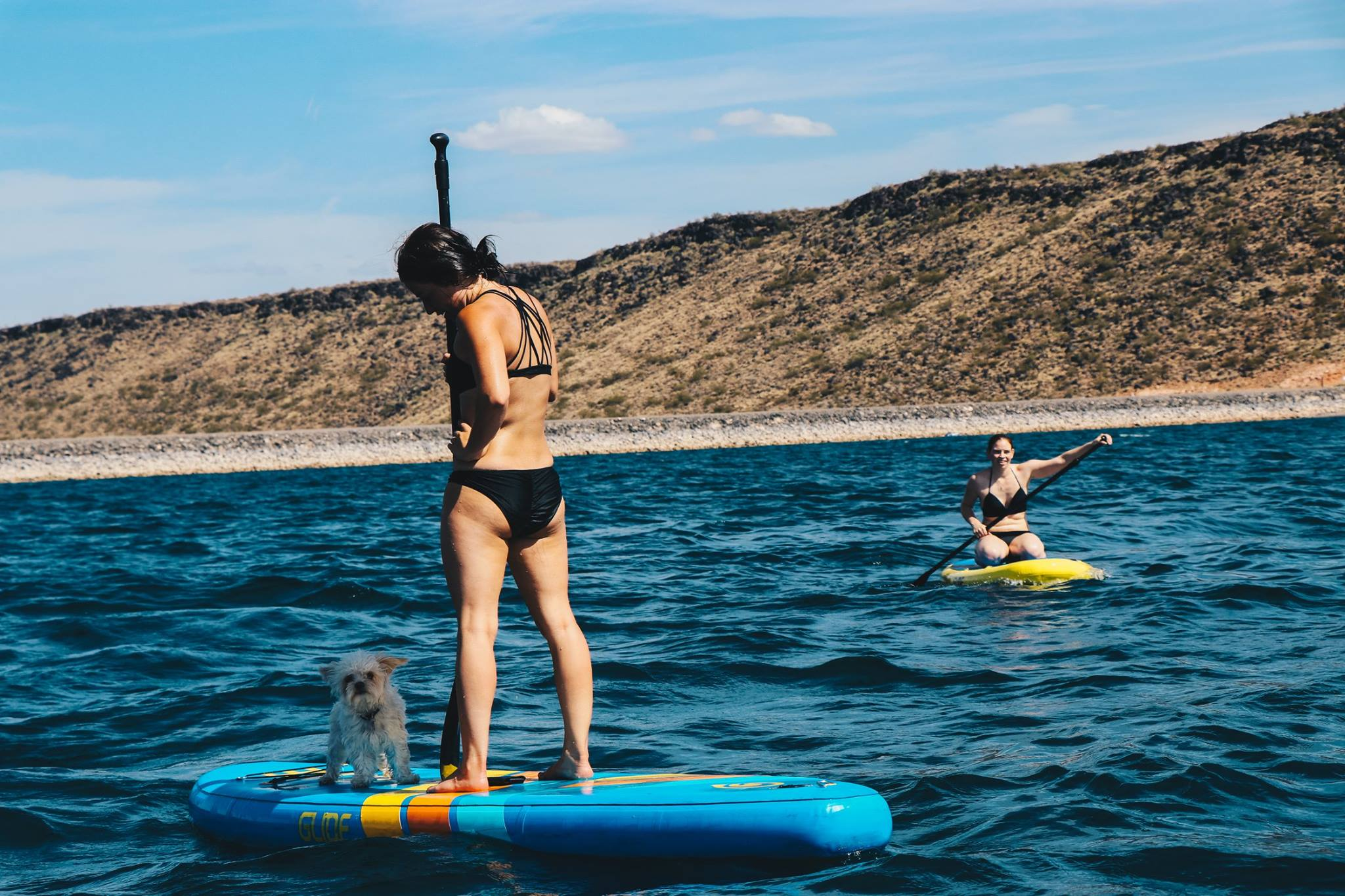 The difference between quality inflatable paddle boards made 10 years ago and those made today is enormous, although you can still find the legacy single layer construction and knitted drop stitch in many of the cheaper brands online. Seek out inflatable paddle boards made using the newer technology and you will find that your SUP boards perform very much like a paddle board with a foam core.