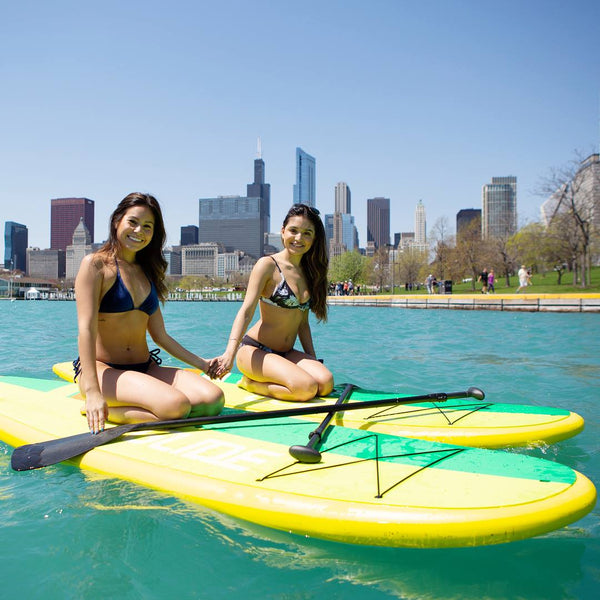 Best Places to Paddle Board in Illinois
The "Prairie State" probably isn't the first state you think of for a paddle board vacation destination.  Read on, to find out why that perception is all wrong.
Introduction
Heading out to Chicago for a family reunion this summer? Or are you planning a road trip to the Land of Lincoln for a little vacation? Either way you will want to either bring your inflatable paddle boards or plan on renting hard paddle boards once you get there.
Illinois has some really impressive spots to paddle board. We've culled a list of some of the best paddle boarding spots so you don't have to.
Paddle boarding the Chicago River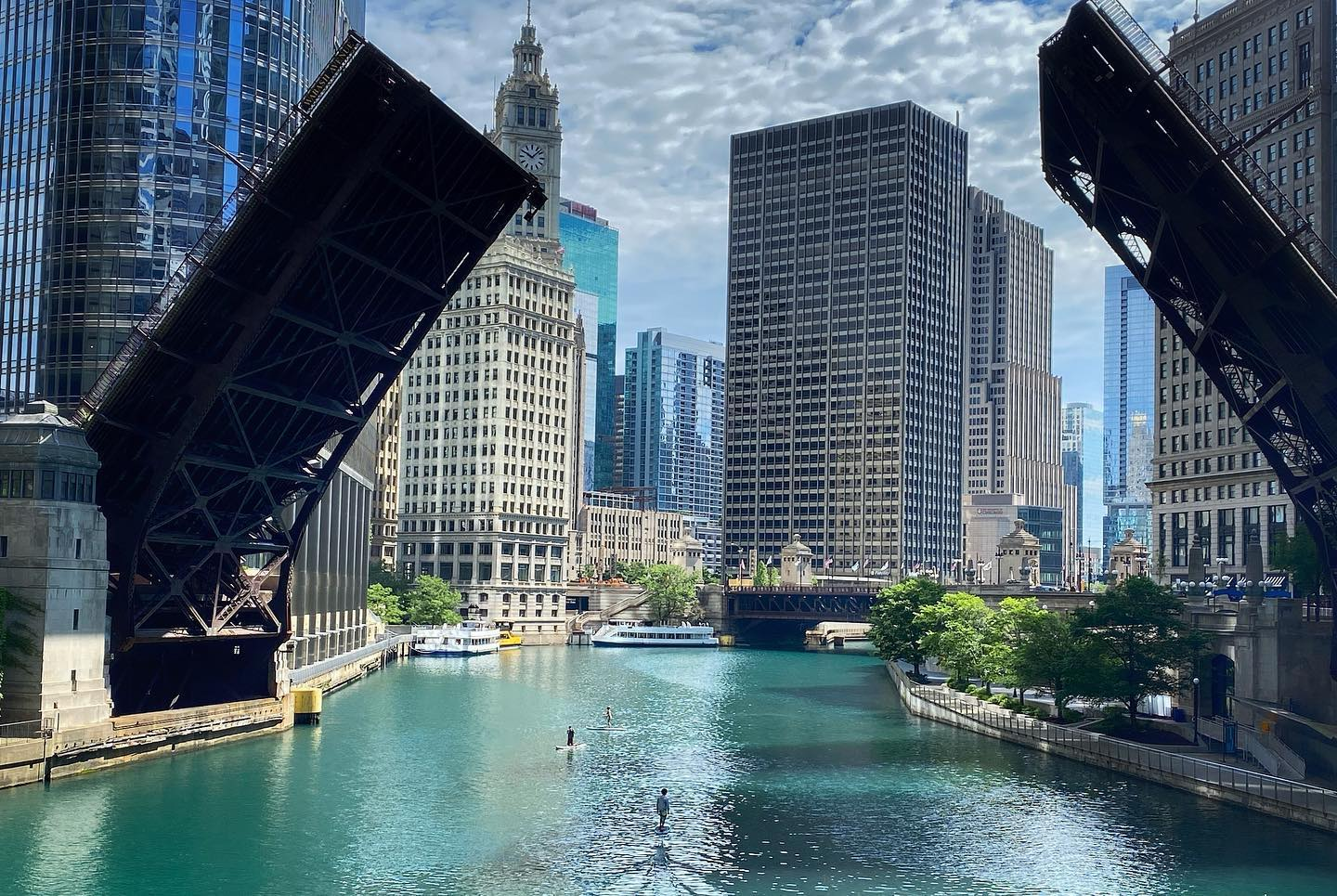 The Chicago River offers many options for long distance paddling. There are 3 very different branches of the river to check out: the North Branch which will take you through natural habitats, the Main Branch which will take you right through the city of Chicago and the South Branch which gives a tour of the barges and more industrial aspects of the city.
Launch your paddle board from Ping Tom Park in Chinatown. From there it is a roughly 4 mile paddle to the lock which connects the river to Lake Michigan. This route will take you directly through downtown Chicago which makes for a unique and special experience.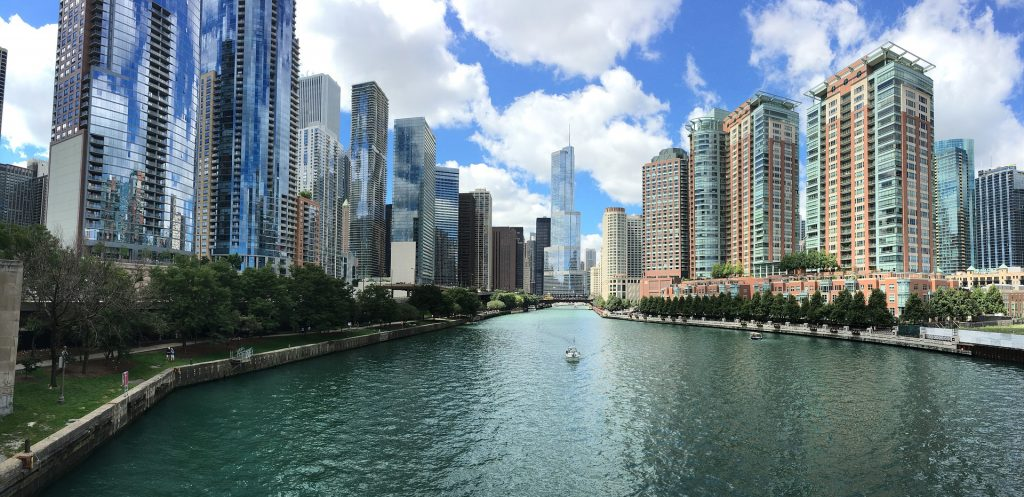 Urban Kayaks rents all around paddle boards - many of which are Glide boards. Although this is pretty mellow river paddling and there is a 5 mph speed limit for boats, be aware of your surroundings because the flat water can get choppy pretty quickly due to the sheer volume of watercraft that travel the river. Recommended for advanced paddlers as beginner paddlers typically don't have the skill levels necessary to navigate around other boats.
Stand up Paddle Board Lake Michigan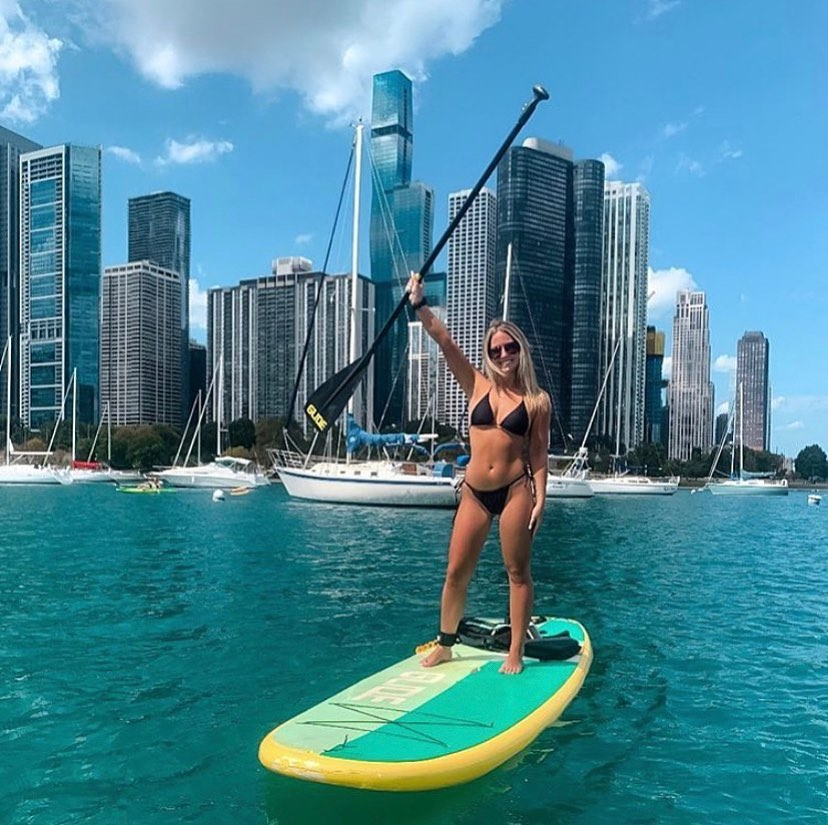 Most people don't think of Chicago as a beach town but Lake Michigan is so vast that there are 29 beaches in the Chicago area. Believe it or not, you can actually catch waves on the lake in the winter!
For some easy paddle boarding that will suit the entire family, head over to Diversey Harbor. From there, you can access Lincoln Park Lagoon, which will get you that must-have Chicago skyline photo.
There is very little chop in the harbor or lagoon so you are unlikely to feel unstable on your paddle board. The Lincoln Park Rowing Club does use the lagoon so make sure that you are paddling counter clockwise because they paddle clockwise.
Touring paddle boards with a pointed nose are the right board for the lagoon and really anywhere you will be covering long distances. Having a displacement hull and a bit more board thickness works well in these conditions as the hull slices through flat water and gives a little extra glide. Our friends at Urban Kayaks which we mentioned earlier can set you up.
Riding Waves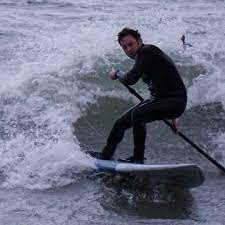 The surf season on Lake Michigan lasts from August to whenever the edges of the lake starts to freeze over. Many inland surfers use a regular surfboard but we think surfing SUPs are a better option as you can catch waves with less effort on a paddle board.
Hard SUPs tend to work better than an inflatable paddle board as a surf board. The planing hull on the solid board is more pronounced than on inflatable paddle boards so it will improve efficiency when riding waves.
Call Ian at Chicago SUP (pictured above) for rental paddle boards and surfing tips!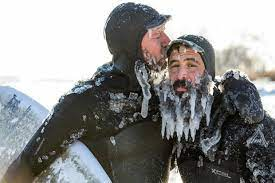 North Avenue Beach is Chicago's most famous beach. The waves here appeal to paddle board surfers of all skill levels.
Just remember when surfing that longer boards will give you a stable feel and are great to attain faster speeds but shorter boards offer better performance characteristics and maneuverability. Try and find paddle board with a tri fin base rather than a single fin which will accommodate a shorter fin for more stability when turning.
Inflatable paddle boards on the Galena River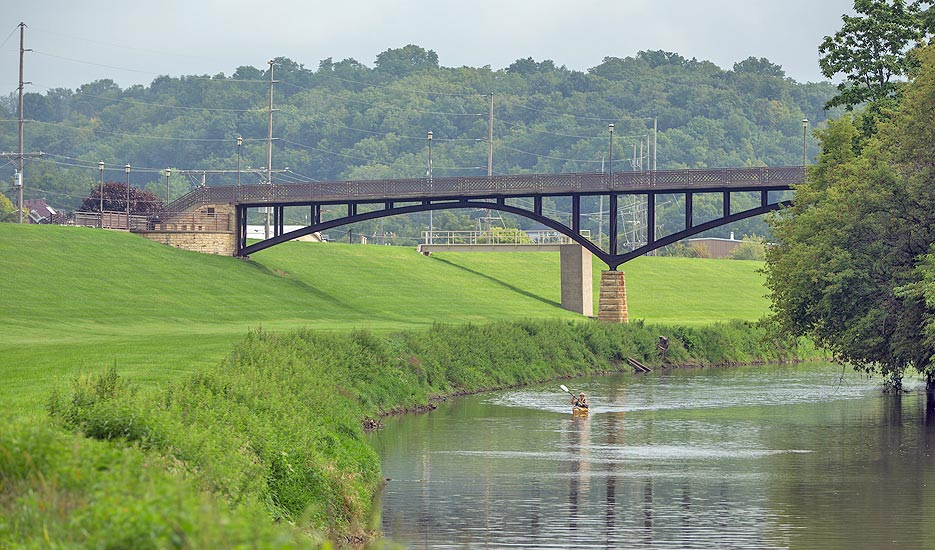 If you are looking for a multi-day stand up paddle board trip, the Galena River is a great spot to do it. At 52 miles long, the Galena River serves up great views of Grant Park and other Civil War-era sight. Surprisingly, the river passes through the hometown of nine famous Civil War generals.
Also, known as the "Fever River", you can imagine all of the steamboats that used to travel the Galen as you paddle your inflatable SUP along. You are likely to encounter a few fast moving riffles as well as plenty of flat water, as the river meanders around cow pastures, wooded hills and scenic rock outcroppings and bluffs, which have come to define this area's landscapes. All in all it's a mostly smooth ride.
Along the way, you will encounter a 650 foot abandoned railway tunnel which is one of the main draws to this river paddling excursion. The tunnel is worth getting off your paddle board and exploring. It was created as an alternative to railroad tracks that ran parallel to the Galen because they tended to wash out.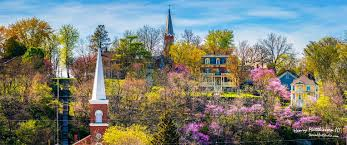 It's worth taking a break from your inflatable board excursion to check out the quaint town of Galena. Just deflate your paddle board and put it in its storage bag and find a secure storage space for it. Trust us, the little bit of effort will be well worth it to explore this town that is straight out of the 1800's.
Try Nuts Outdoors for your inflatable paddle board rentals.
Paddle Starved Rock State Park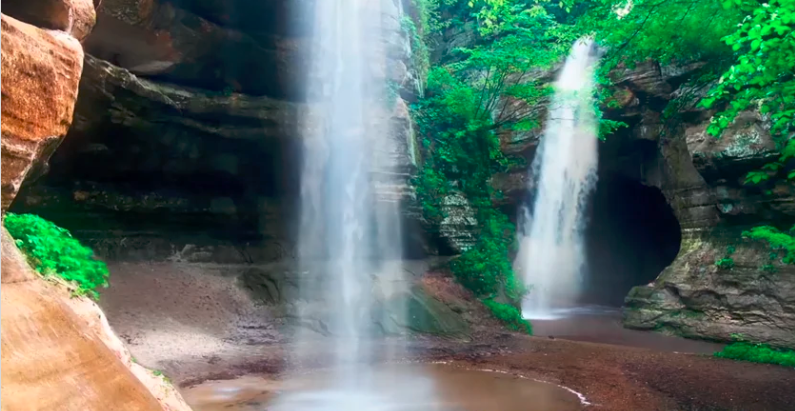 Starved Rock State Park was voted the number one attraction in all of Illinois and our pictures don't begin to do it justice. There is no better way to explore this little oasis than on a stand up paddle board.
Starved Rock is well known for its moss covered sandstone cliffs and idyllic, seasonal waterfalls. With the unique vantage point from your stand up paddle board, you can take in bald eagles, great american white pelicans and beautiful lotus flowers.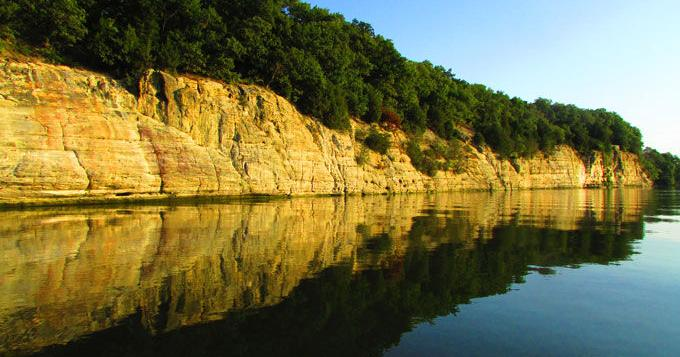 If you enjoy covering longer distances on your paddle board, Starved Rock is calling your name. When you start in Ottawa, you can travel the Illinois River into Starved Rock and turn around at Sheehan Island for a 17.5 mile round trip that is a feast for the eyes and senses.
Rent a Glide stand up paddle board in Ottawa from our friends at Quest Watersports.
Paddle boarding Salt Creek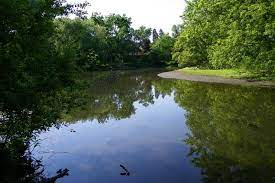 Salt Creek is a gorgeous area that is teeming with wildlife and a really enjoyable spot to explore on your paddle board. You can count on seeing deer, muskrat, and bird species of all types as the area is extremely popular with birders.
Whether you choose an inflatable or hard paddle board, you will experienced plenty of twists and turns along your journey. Some spots are extremely calm but you will also find some small riffles on the route. The creek can get fairly shallow in spots so make sure that you are on a SUP with a high board volume so you are riding as close to the surface of the water as possible.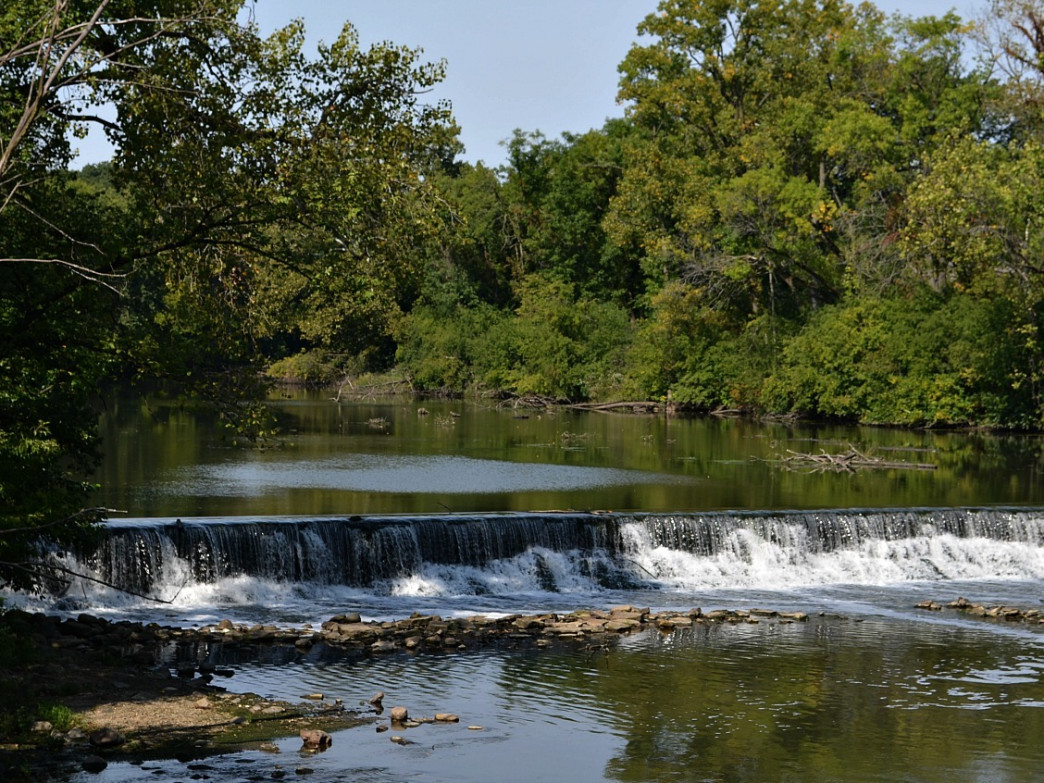 Salt Creek is a great spot to try paddle board fishing as the creek is home to smallmouth and largemouth bass, channel catfish, bluegill, crappie, northern pike, and walleye. Just keep in mind that anglers who are 16 or older must carry valid Illinois fishing licenses.
Paddleboat Quarry has stand up paddle boards for rent.
SUP Yoga on Bangs Lake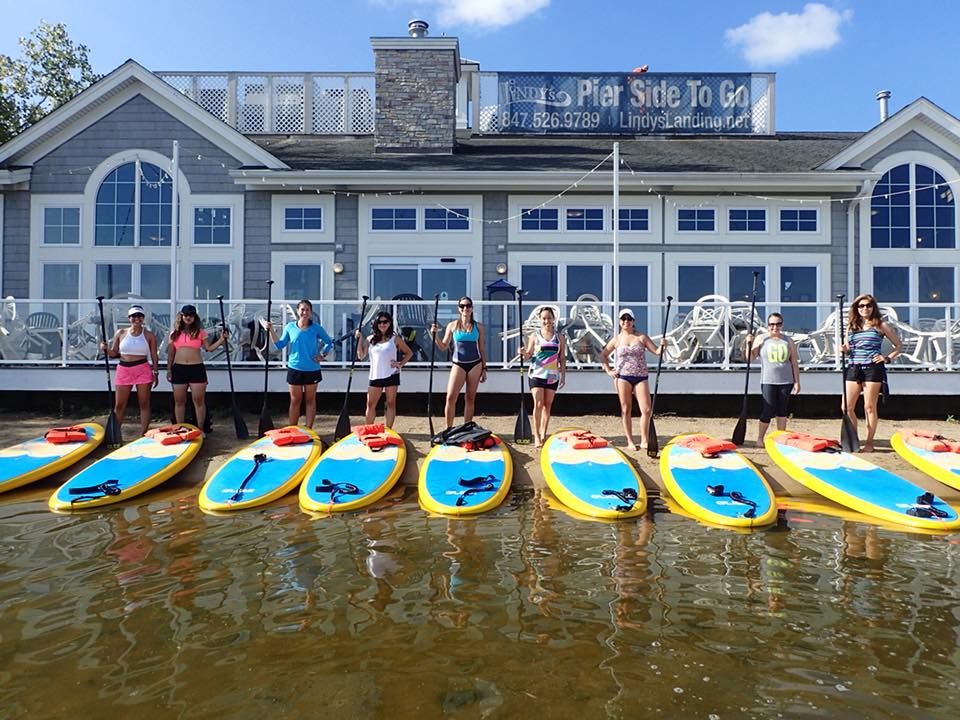 For a change of pace on your Illinois paddle boarding adventure, drop in on our good friends at Stand up and Flow for a little SUP yoga on scenic Bangs Lake. Nothing gets that feeling of zen going like some yoga poses out in nature while balancing on a paddle board. Stand up and Flow has a large livery of Glide hard boards.
If SUP yoga isn't your thing, you should still get your SUP paddle and board and head for Bangs. It's a natural glacial lake in Lakes County of Illinois and is a very popular destination for Chicago residents.
The lake has 6.3 miles of shoreline so you can get a long distance paddle in. Average depth is about 10.9 feet with the deepest section as 32 feet.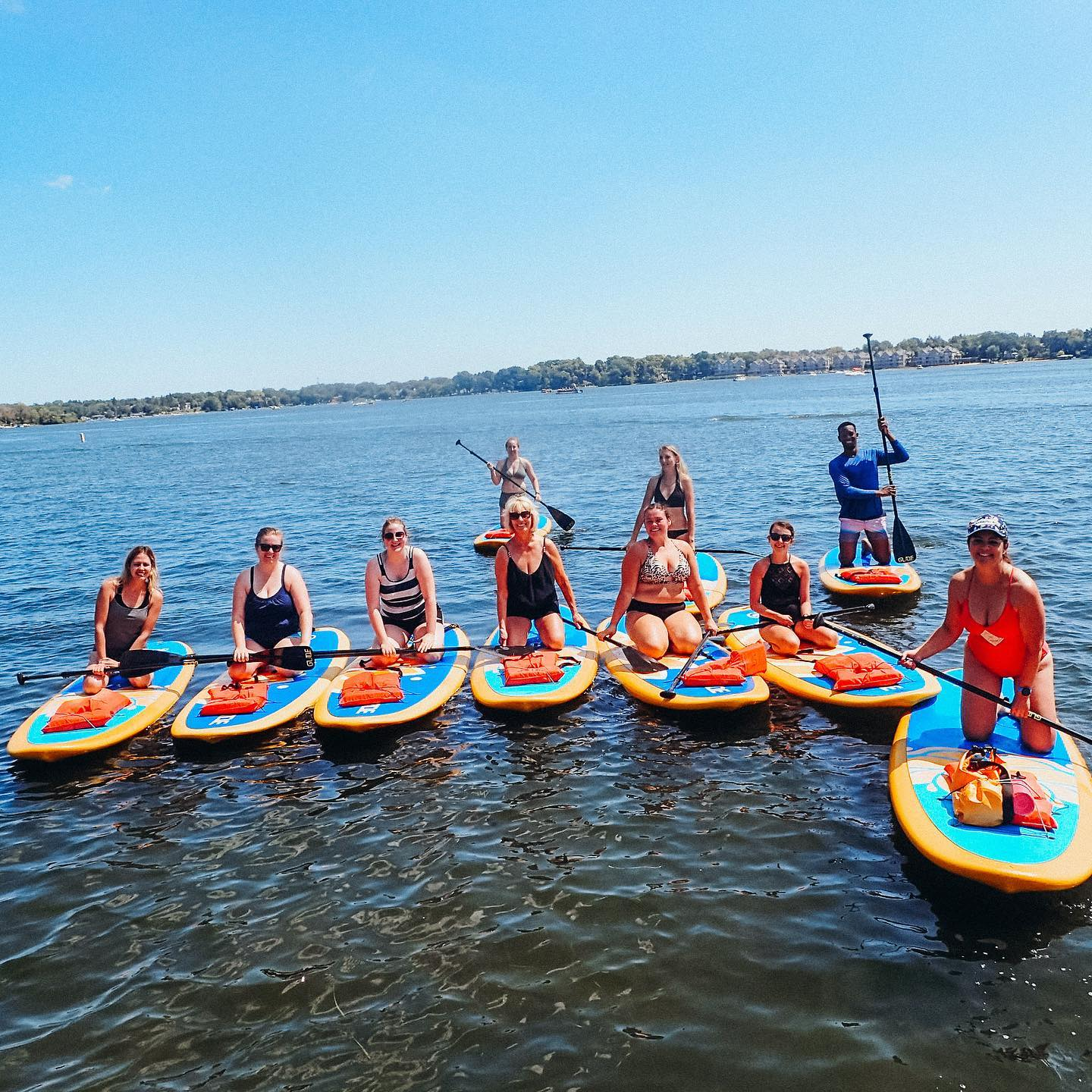 After your paddle board session, head over to Lindy's Landing for some great eats in a gorgeous lakefront setting. We love their jambalaya!
Conclusion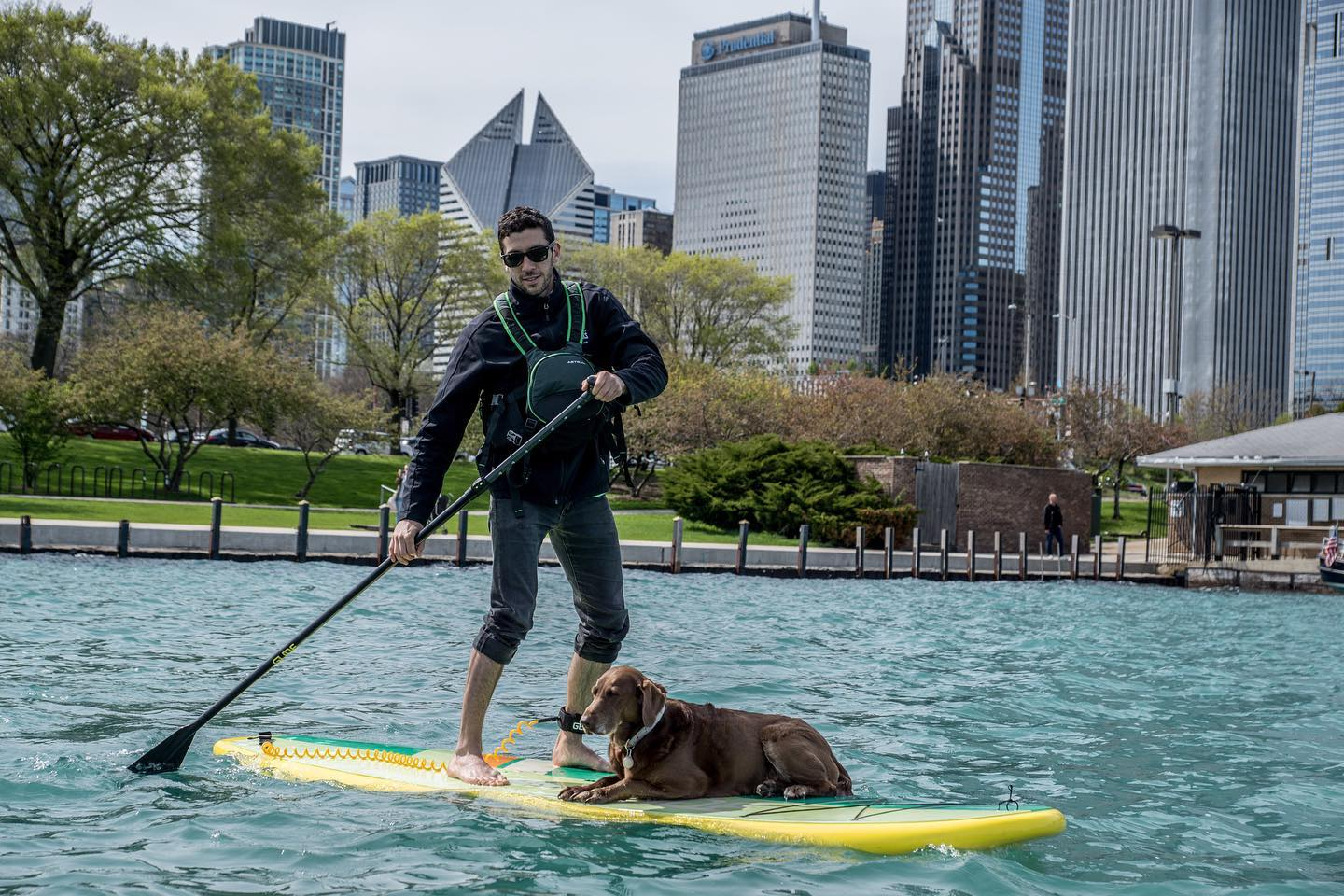 Although Illinois might not be the first state that comes to mind as a paddle boarding destination, it has some really varied waterways. From Lake Michigan, which is very similar to the ocean to rivers that run right through Chi Town itself or through beautiful nature preserves to glacial lakes, Illinois has something for every paddle board enthusiast. So, pack up your inflatable SUP or plan on renting hard boards and head for the Prairie State.