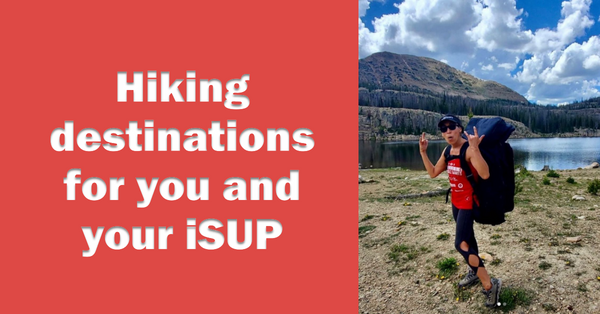 Off-the-Beaten-Path iSUP Destinations
Escape the crowds and journey deep into nature's wonderlands - where iconic peaks reflect on pristine waters and dense forests give way to alpine lakes carved by glaciers. Places so remote and untouched, they can only be reached one way: with hiking boots and an inflatable stand-up paddleboard (iSUP) in tow.
As exhilarating as paddling the world's most breathtaking landscapes may seem, hauling a 12 foot rigid board on miles of mountainous terrain is out of the question. That's where the ultra-portable iSUP saves the day. These inflatable boards weigh less than 30 pounds and pack down small enough to strap to any backpack.
The real magic happens when you arrive to an incredible destination accessible only by hike, unpack your iSUP, and watch it magically take shape on the water. As you stand with paddle in hand taking in the marvelous scenery, you'll know it was all worth it. No crowded parking lots or motor boats in sight - just you, your board, and the calming wilderness.
So get ready to hike hard and paddle gently on these 10 extraordinary iSUP adventures across America's national parks and forests. We've compiled the best hiking destinations where iconic vistas and untamed beauty await at the finish line. Follow us into the natural wonderlands, where solitude and rejuvenation flow with every paddle stroke in a remote paradise. We hope you enjoy this sneak peek at our next state-by-state guide of where to paddle board.
Top 10 Off-the-Beaten-Path iSUP Destinations in the US
1. Crater Lake, Oregon.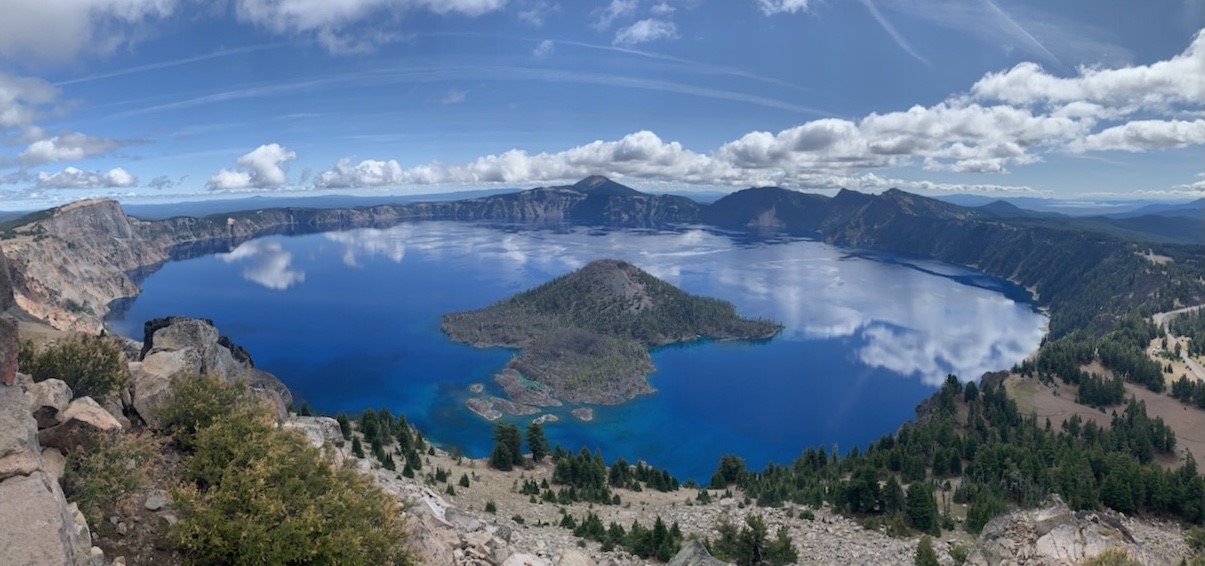 Marvel at the brilliant blue waters of the deepest lake in the U.S. after a 1.1-mile hike along Cleetwood Cove Trail to the shore. Crater Lake dazzles visitors with its mesmerizing blue hue, incredible depth, and sheer cliffs rising from the water. Formed in the caldera of Mount Mazama volcano, this iconic lake reaches depths of up to 1,949 feet - the deepest lake in the country. The intense blue comes from purity and quality of the water, absorbing wavelengths of red and orange to appear strikingly blue. Hike down the steep switchbacks of Cleetwood Cove Trail to reach the Cleetwood Cove boat dock, then inflate your iSUP and paddle out across the jaw-dropping waters, taking care around the calving cliffs. Gaze in awe at the towering rock faces surrounding this phenomenal lake as you paddle along Wizard Island for a front-row view. Bring your camera to capture unforgettable images of Crater Lake's sheer scale and color.
2. Lake Tahoe, California/Nevada.

Access hidden coves and beaches along the 72-mile shoreline with hikes like the 10-mile Eagle Lake Trail leading to Emerald Bay. Lake Tahoe is an outdoor enthusiast's paradise, inviting adventurers to explore its alpine shores and turquoise waters. The crystalline clarity comes from Tahoe being an oligotrophic lake, meaning it has low algae production and minimal sedimentation. Hiking trails along the perimeter provide access to secluded beaches and quiet coves primed for SUP adventures. Try the Eagle Lake Trail, a 10-mile out-and-back trek delivering you to pristine Emerald Bay to behold its breathtaking island state park up-close from your paddleboard. Or opt for shorter hikes like Balancing Rock Beach Trail to unique views and swimming holes. Don't forget your camera - Tahoe's dazzling waters reflect the surrounding Sierra Nevadas for quintessential mountain lake shots.
3. Opal Lake, Willamette National Forest, Oregon.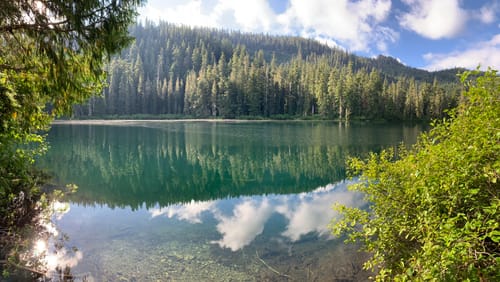 A 6-mile hike on the Opal Creek Trail treats you to the postcard-perfect setting of Opal Lake nestled in the Cascade Mountains. Enveloped by old-growth forest in Willamette National Forest, Opal Lake is the jewel of the Cascade Mountains, offering emerald waters ideal for paddleboarding and stunning views of Henline Mountain, Battle Ax Mountain, and Opal Peak. Start from the Opal Creek Trailhead and follow the 6-mile moderate hike along the forested trail, crossing Opal Creek before reaching this sublime destination. Inflate your iSUP on the rocky shoreline, steady yourself on the board, and start paddling out towards the green slopes of Henline reflected on the glassy surface. Appreciate the wonderful wilderness serenity as you explore every picturesque cove and edge of this magnificent lake. The contrast of dense forest against bare granite cliffs rising from the water makes Opal Lake exceptionally photogenic.
4. Avalanche Lake, Glacier National Park, Montana.
After a 2.3-mile hike to Avalanche Lake, behold the raw, rugged beauty of Glacier National Park from your SUP. Avalanche Lake rolls out under steep rocky cliffs and cascading waterfalls in Glacier National Park's west-side backcountry. Start at Avalanche Creek trailhead and trek 2.3 miles through bear grass meadows and old-growth cedars before arriving at Avalanche Lake's milky blue waters fed by the meltwater cascades. Once at the lake, pump up your iSUP and venture onto the still waters overlooked by the iconic pointed summits of the Livingston Range. Soak up panoramic views of the surrounding snow-capped mountains reflected on the calm surface as you paddle, making sure to stop and listen to the roar of the gushing waterfalls. Bring your camera - the low angle from the SUP captures Glacier's jagged peaks rising dramatically from the lakefront.
5. Cascade Lake, Colorado.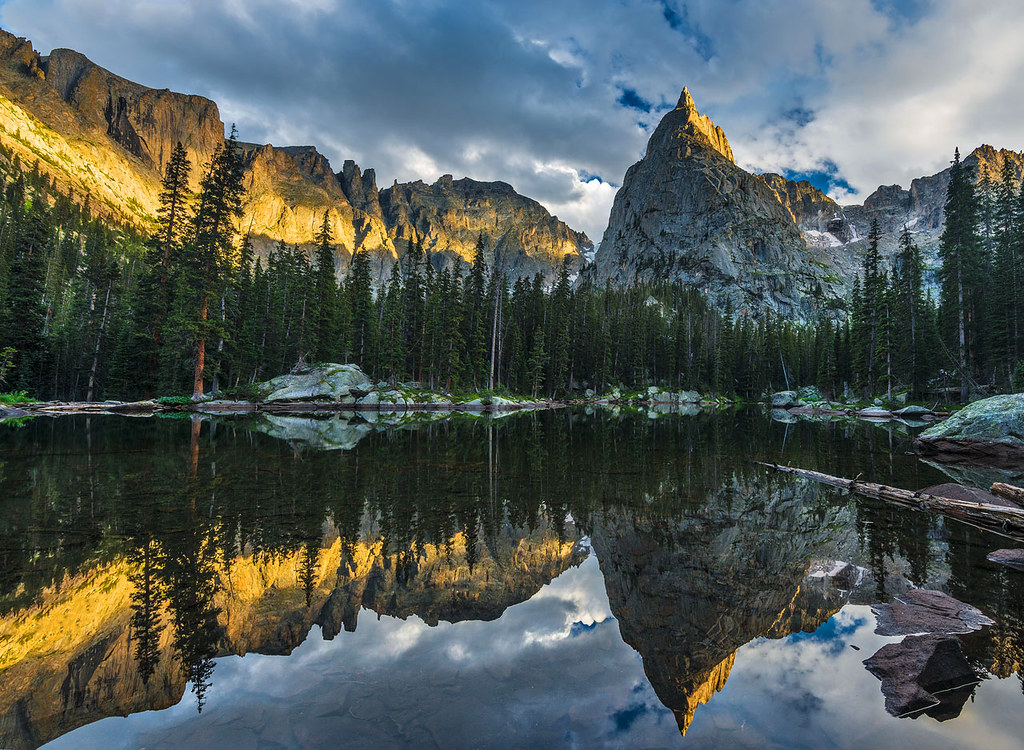 Escape into the Elk Mountains to find this alpine lake with breathtaking views of the Maroon Bells, accessible by a short 1-mile hike. Nestled at the base of North Maroon Peak and Maroon Peak lies Cascade Lake, one of Colorado's most photographed high mountain lakes. Take the 1-mile hike from Cascade Lake Trailhead up into the basin holding this glistening gem, surrounded by wildflowers and dwarfed by the iconic snow-dusted Maroon Bells. Once at the lake, pump up your iSUP and embark onto the calm turquoise waters with the breathtaking pair of 14,000-foot peaks looming in the background. Paddle along the pine-forested shoreline or towards the center for unobstructed views. Just be sure to stop frequently and simply soak in the incredible scenery of Colorado's Elk Mountains from the tranquility of Cascade Lake.
6. Snow Lake, Washington.
A 6-mile hike in the Alpine Lakes Wilderness leads to the vibrant blue Snow Lake set against towering Mount Rainier. Snow Lake is a popular hiking destination in Washington due to its stunning color palette of turquoise waters set against white-capped Mount Rainier. Start at the Snow Lake trailhead and follow the 6-mile out-and-back hike gaining 1,300 feet in elevation through peaceful forest before arriving at the shores of Snow Lake. With Rainier's gigantic reflective presence, it's certainly worth hauling your inflatable SUP for the hike. Unfold your board once at the lake and start paddling out towards the middle to fully admire the postcard views. On calm days, marvel at the perfect reflection of the mountain on the glassy waters as you paddle. Round the corner to enjoy the cascading falls feeding into Snow Lake for a magical PNW experience.
7. Lake Isabelle, Colorado.
Located in the Indian Peaks Wilderness, this stunning high alpine lake is reachable by a rugged 5.5-mile hike with huge payoff. At an elevation of 11,200 feet, Lake Isabelle awaits outdoor enthusiasts after a demanding 5.5-mile hike gaining over 1,500 feet. The challenging trek departs from the Fourth of July trailhead near Nederland, Colorado and winds through pine forest and over granite slabs before reaching the windswept shores of Lake Isabelle. Nestled at the base of peaks like Apache Peak, Pawnee Peak, and Navajo Peak, Isabelle is a true Rocky Mountain gem with its crystal clear waters. Once at the lakeshore, pump up your SUP and prepare for incredible paddling with panoramic views of the rugged Indian Peaks Wilderness. Drift peacefully past the small island towards Longs Peak reflecting prominently on the calm waters. Just be sure to acclimate to the high altitude when exerting yourself.
8. Garfield Lake, Montana.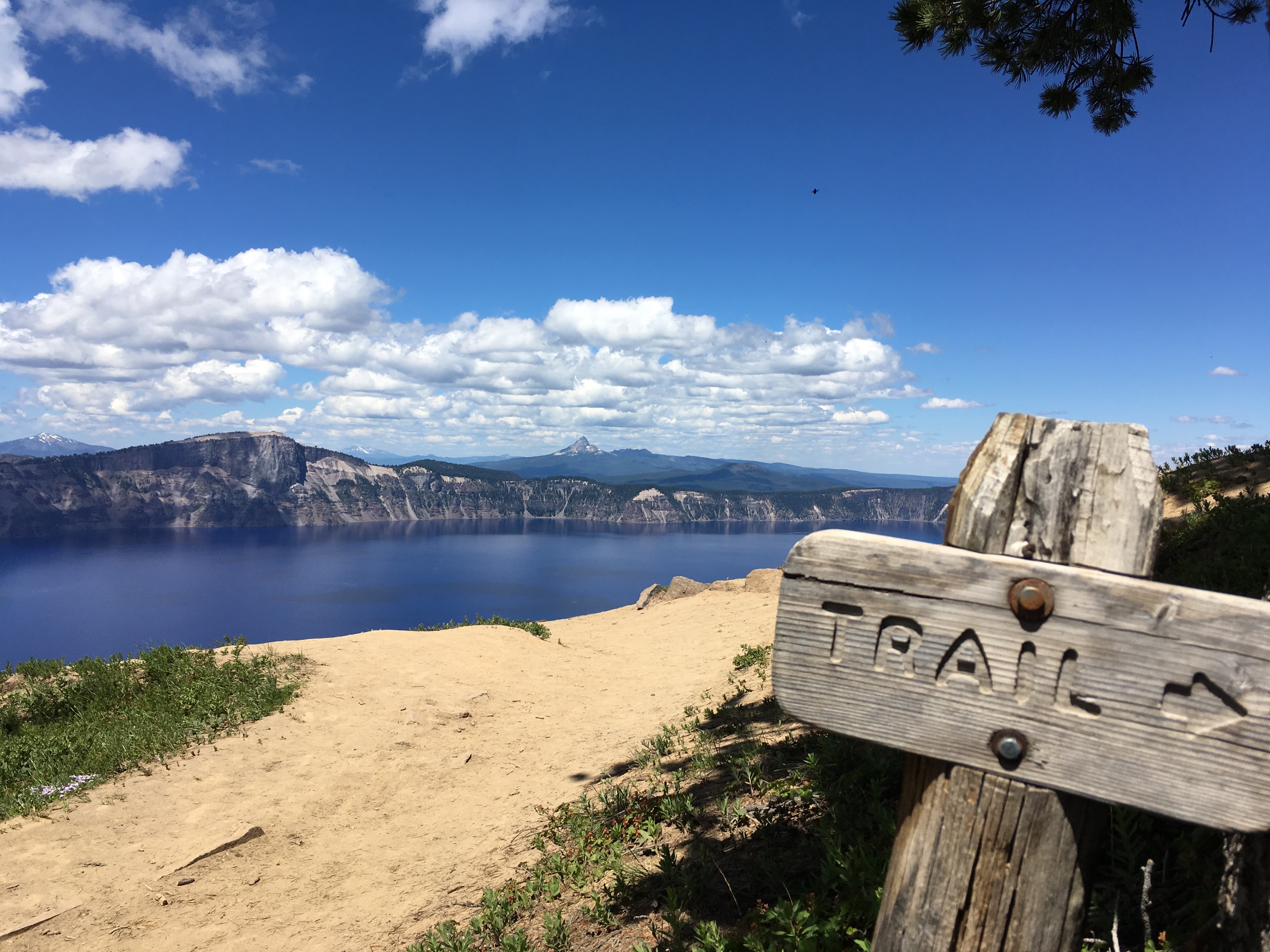 Escape to this remote glacial lake in Montana's rugged Mission Mountains accessible via a 10-mile hike. Deep in the wilderness of Montana's Mission Mountains lies Garfield Lake, a true paradise only reachable by foot. The 10-mile Garfield Lake Trailhead begins near Flathead Lake and gains around 1,300 feet elevation en route to Garfield Lake. Hike in during summer months when the trail is most accessible. Upon reaching the windswept shores of Garfield Lake at the base of shear cliffs and waterfalls, inflate your SUP to embark on the striking blue waters with unparalleled views. Appreciate stillness and solitude as you paddle, soaking in a landscape sculpted by nature with the Mission Range's jagged peaks encircling the valley. Listen for the echoes of waterfalls cascading down the cliffs as you float peacefully. Garfield Lake's remote wilderness location makes it a special place to experience Montana's magic.
9. Enchanted Valley, Olympic National Park, Washington.
An 18-mile backpacking trip through temperate rainforest drops you at the doorstep of this magical valley. Deep in the heart of Olympic National Park lies Enchanted Valley, aptly named for its fairytale setting cradled by towering peaks and pristine wilderness. To reach it requires an 18-mile backpacking trek along the East Fork Quinault Trail from Graves Creek Trailhead. The challenging overnight hike passes through moss-draped old growth forest before reaching this quintessential alpine valley carved by glaciers. After setting up camp, unpack your iSUP and start paddling across the calm waters for reflections of the surrounding mountain views. Listen for the rush of the river feeding this valley as you float peacefully and observe the local wildlife along the shore. Enchanted Valley's remote location makes it the perfect place to disconnect and soak up untamed Pacific Northwest wilderness.
10. Lake Solitude, Wyoming's Grand Teton National Park.
Ascend switchbacks on a steep 5-mile hike to reach the breathtaking waters of Lake Solitude set against the Tetons. Nestled at the base of the Rockchuck Pitons and Mount Wister in the rugged backcountry of Grand Teton National Park sits idyllic Lake Solitude. Earning the views requires a strenuous 9.4 mile roundtrip hike gaining over 1,400 feet in elevation. Depart from the Lake Solitude trailhead and begin switchbacking your way uphill through wildflower meadows and past cascading streams before arriving at the lake's pristine shores. Inflate your iSUP and start stroking towards the middle of the lake where the Tetons reflect majestically on the calm waters, standing guard over this serene destination. The panoramic views make the demanding hike to reach Lake Solitude well worth the effort. Paddle near sunrise or sunset for an unforgettable Grand Tetons National Park experience.
Conclusion
Paddleboarding with an inflatable SUP unlocks remote destinations across America's wilderness only accessible by foot. After scenic hikes to secluded lakes and reservoirs, unfold your iSUP and immerse yourself in nature's beauty from a unique vantage point.
From Crater Lake's brilliant blue waters to Lake Tahoe's hidden coves and Emerald Bay, these hiking destinations deliver jaw-dropping scenery for paddleboarding. Alpine lakes in the Rocky Mountains like Cascade Lake and Lake Isabelle offer rugged peaks reflecting on calm waters. And in the Pacific Northwest, lakes such as Opal Lake and Enchanted Valley invite you to traverse lush rainforests before paddling in paradise.
Just be sure to bring a lightweight, durable inflatable SUP that can withstand packing in and rugged terrain. For these destinations you will want a lightweight and durable sup from Glide Paddle Boards - Our ultra-portable boards provide durability, stability, and performance while still being under 30 pounds for trekking into remote locations.
So lace up your hiking boots, stash your iSUP, and embark on an epic journey to these hidden gems across America's natural wonders. Let the tranquility of pristine waters and the beauty of these landscapes soothe your adventurous soul.
Tips, Tricks, and Fun Articles await.
Here are a few quick links to help you keep going, don't forget to check our blog out for more tips and expert advice. For wildlife tips check out our blog and this article on Beginners Guide To Bird Watching. And don't forget to read our article on Stand Up Paddle Boarding and Wildlife Encounters. For a complete guide of where to paddle board in every state, this one is for you! The best places to paddle board in the United States a state by state tour of where to paddle board with Glide Paddle Boards.
Or perhaps something international is what you are looking for, then these two articles will help out. Check out the ultimate guide on finding places to paddle board near you for tips and tricks on finding new and exciting places near you! And for international spots Epic Spots Globally To Paddle Board is for you! And check out the Glide O2 Angler and why it makes an incredible platform for birding and wildlife viewing.