The Ultimate Guide to Paddle Boarding in Maryland!
Maryland, a state rich in history and teeming with scenic beauty, offers a world of exploration for paddleboarders. With diverse water bodies spanning the Atlantic coast, Chesapeake Bay, and numerous rivers and lakes, Maryland is an oasis of adventure for water enthusiasts. This post will immerse you in the sublime beauty of Maryland's top paddleboarding spots. For those just beginning their paddleboarding journey, we recommend you explore our comprehensive Paddle Boarding for Beginners Guide first. Now let's explore where to paddle board in Maryland.
Gunpowder Falls State Park.
Draped in wilderness, the Gunpowder Falls State Park spans over 18,000 acres. The Big and Little Gunpowder Falls, accompanied by the tranquil Gunpowder River, create a perfect backdrop for a serene paddle boarding adventure. As the rivers unfold, the banks come alive with a vibrant ecosystem. Sycamores, maples, and ferns grace the shoreline, transforming your journey into a moving panorama. The best seasons to explore these waters are spring and fall when the weather is mild, and the foliage is spectacular.
Deep Creek Lake.
Situated in the heart of Western Maryland's rugged landscape, Deep Creek Lake is a spectacle in its own right. Covering a whopping 3,900 acres, this body of water offers paddleboarders a surreal experience. Deep Creek Lake's shores host a splendid variety of flora and fauna, and the mountainous background amplifies its enchanting allure. Summer is an ideal time for SUP at Deep Creek Lake, with rentals and lessons readily available for enthusiasts of all skill levels.
Chesapeake Bay.
With the Chesapeake Bay cradling Maryland's coast, there's no dearth of spectacular paddle boarding locations. Sandy Point State Park, a sandy retreat near Annapolis, offers stunning views of the Chesapeake Bay Bridge. The beach is a paddleboarder's delight, with easy launching spots and a friendly community of fellow paddleboarders. While paddling, remember to adhere to local laws protecting the rich biodiversity of the bay. For more about this natural wonder.
Assateague Island National Seashore.
Beyond its tranquil waters, Assateague Island National Seashore offers an extraordinary experience — an opportunity to witness wild horses in their natural habitat. Paddleboarders often find themselves sharing the waters with these majestic animals, making the trip all the more magical. Plan your visit in the warmer months, when wildlife sightings are more common, and the waters are pleasantly welcoming.
Annapolis Harbor.
Annapolis Harbor, besides being a hive of urban activity, also hosts a bustling paddle boarding scene. As you navigate its serene waters, you're treated to sights of the U.S. Naval Academy, historic downtown Annapolis, and a vibrant assortment of moored vessels. With plenty of rental options available, this spot is perfect for beginners and seasoned paddleboarders alike.
Ocean City.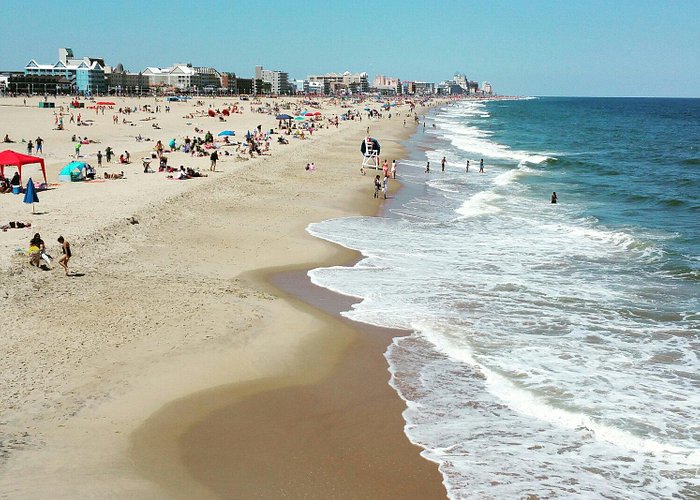 Ocean City, with its 10 miles of sandy beach, promises an unmatched paddle boarding adventure. The Atlantic Ocean serves as a vast, exciting playground for paddle boarders, and the bustling boardwalk teems with post-paddle boarding delights, from delectable seafood to quirky souvenir shops. The calm summer months are ideal for a visit, with rentals readily available for those who don't own their equipment.
Potomac River.
The Potomac River, running along the southern border of the state, is a gem for SUP enthusiasts. Framed by lush greenery, the river offers ample space to paddle, along with the chance to explore its tributaries. It's especially captivating in the autumn when the changing leaves present a brilliant spectacle of color. Stay up-to-date with local SUP regulations and events by joining a locale SUP community.
Janes Island State Park.
Janes Island State Park is a secluded sanctuary for paddleboarders. The saltwater marshes teeming with a myriad of bird species, combined with the tranquility of the park, make it a must-visit. Navigate through the water trails, explore the beaches, and relish the solitude in this paddleboarder's haven.
Severn River.
Maryland's Severn River is a serene waterway perfect for paddle boarding. Lined by stunning waterfront homes and embraced by lush woodland, the river offers a beautiful combination of natural and urban views. Visit in the spring or autumn to experience pleasant weather and scenic beauty.
Back and Middle Rivers.
The conjoined bodies of the Back and Middle Rivers, east of Baltimore, present an excellent environment for paddle boarding. The calm waters and gentle winds make for a leisurely paddle, while the waterfowl and wetland plant life add to the scenic beauty. Enjoy paddle boarding during the warm summer months and ensure you follow local regulations for a safe and enjoyable experience.
Canton Waterfront Park.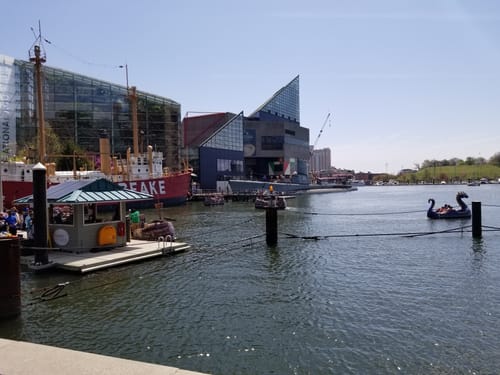 Situated in Baltimore, the Canton Waterfront Park offers paddleboarders an urban SUP experience. The harbor views are fantastic, and the juxtaposition of city life against the calming water is truly special. Beginners might enjoy joining a group lesson or paddle boarding event here, as this location has a vibrant paddle boarding community.
Rocky Point Park.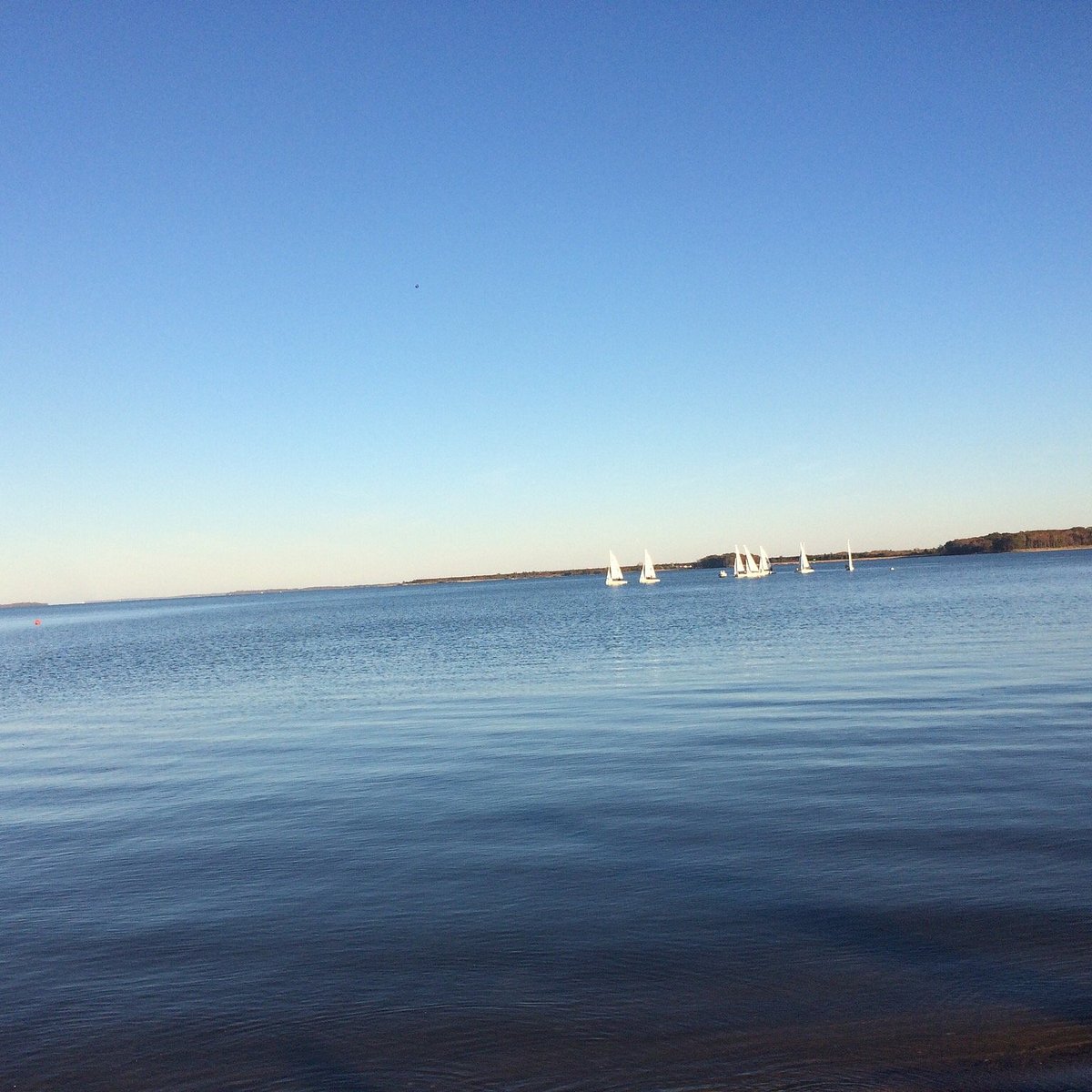 At the mouth of the Back and Middle Rivers lies Rocky Point Park. This location is ideal for SUP enthusiasts who also enjoy beach picnics and fishing. From the paddleboard, you can enjoy views of Hart-Miller Island and the Chesapeake Bay. Check out our Guide on Paddle Boarding with kids for tips on turning your SUP adventure into a fun family outing.
Patapsco River.
A hidden gem in the state, Patapsco River offers a peaceful paddle boarding experience away from bustling crowds. Rich in natural beauty and wildlife, the river is a treat for nature lovers. However, make sure to keep updated with weather conditions and river flow, as this location can be challenging after heavy rains.
Pocomoke River.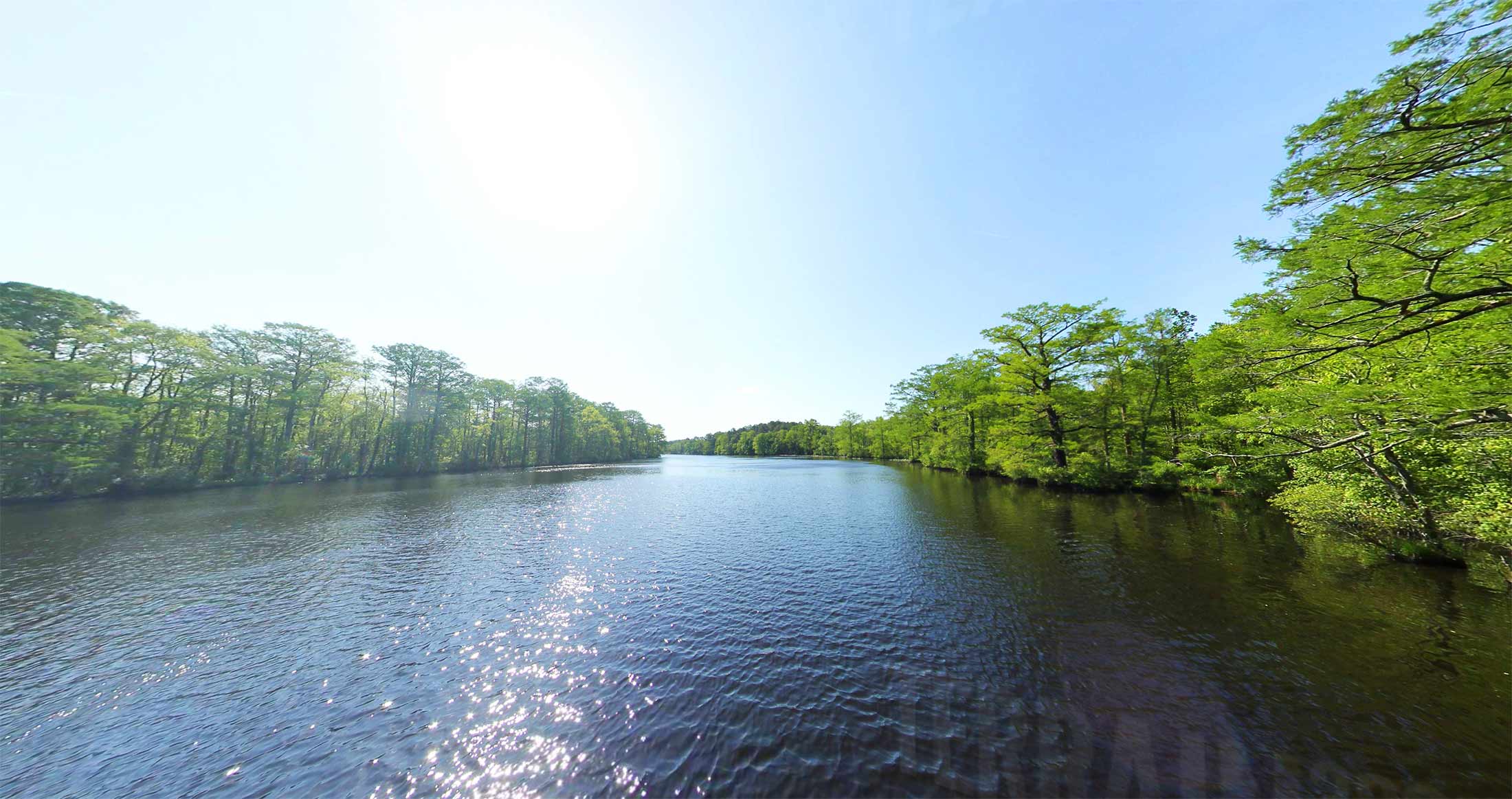 Characterized by dark, tannin-rich waters, the Pocomoke River in Maryland's lower Eastern Shore offers a unique paddle boarding experience. The forested shores and diverse wildlife add to the river's mystique. Visit during spring or autumn, and enjoy the splendid colors and calm waters.
Dundee Creek.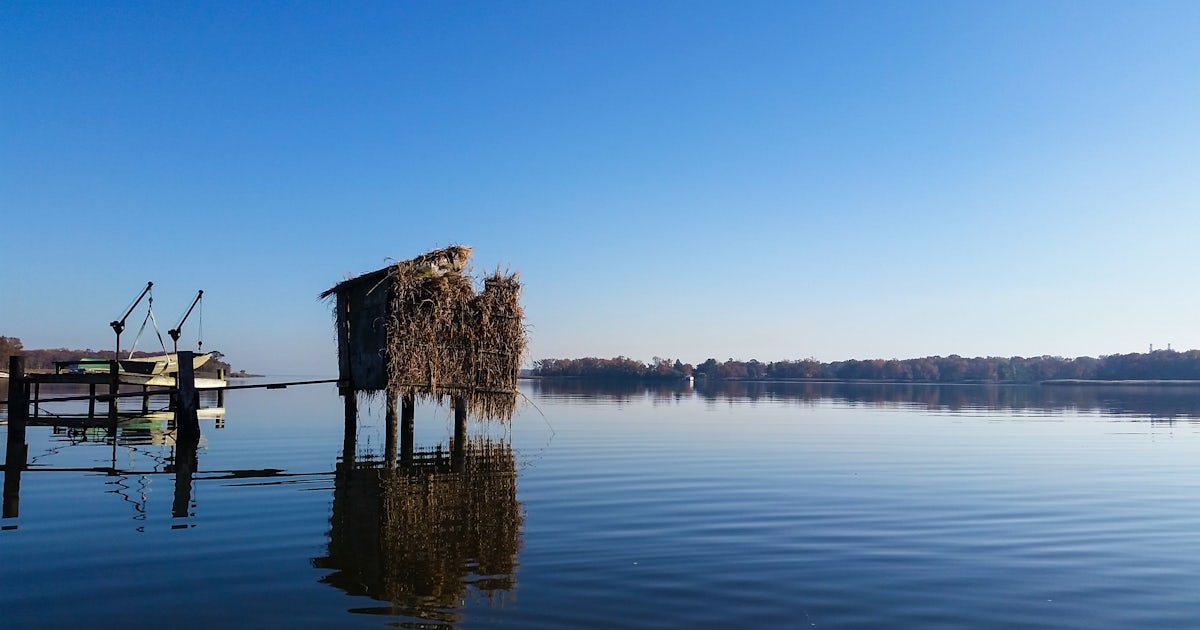 Dundee Creek, located in the Marshy Point Nature Center, is a calm water body perfect for beginners. The creek is rich in biodiversity, providing opportunities to spot ospreys, herons, and other bird species. As you paddle, you'll find our Beginner's Guide to Birdwatching While Paddle boarding useful.
Chincoteague Bay.
Finally, Chincoteague Bay, nestled on the Maryland-Virginia border, offers a coastal paddle boarding experience you wouldn't want to miss. The bay is renowned for its wild ponies, making for a unique SUP experience. Paddle boarding here is most enjoyable during the warm summer months.
Conclusion.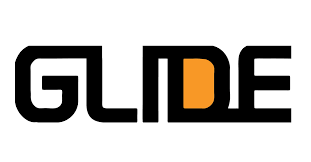 Stay safe on your adventures and remember that while the freedom of paddle boarding is exhilarating, it's essential to respect the local rules and the environment. For more information on how to paddle responsibly, refer to our comprehensive Guide to Paddle Boarding Etiquette. Happy paddling!