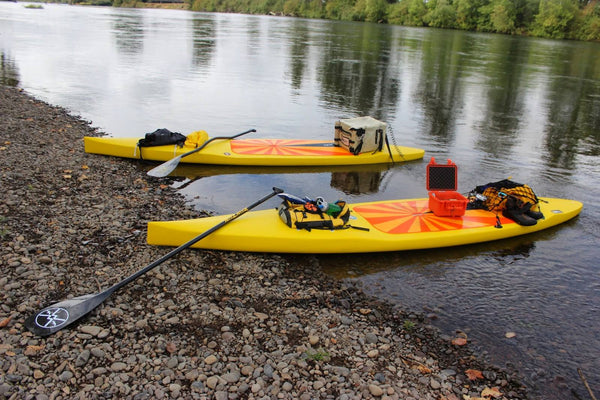 Best add-on Gear for a SUP Paddler
There are so many fun add-on products to accentuate your experience on a stand up paddle board.  This list highlights a few of our favorites.
Introduction
So you are looking for the perfect gift for the SUP enthusiast? Paddle boarding is an incredibly fun sport and lifestyle but there are some accessories that will accentuate the experience. We've combined our years of paddling experience and have created the most comprehensive list of SUP add-ons that you will find.
SUP board sling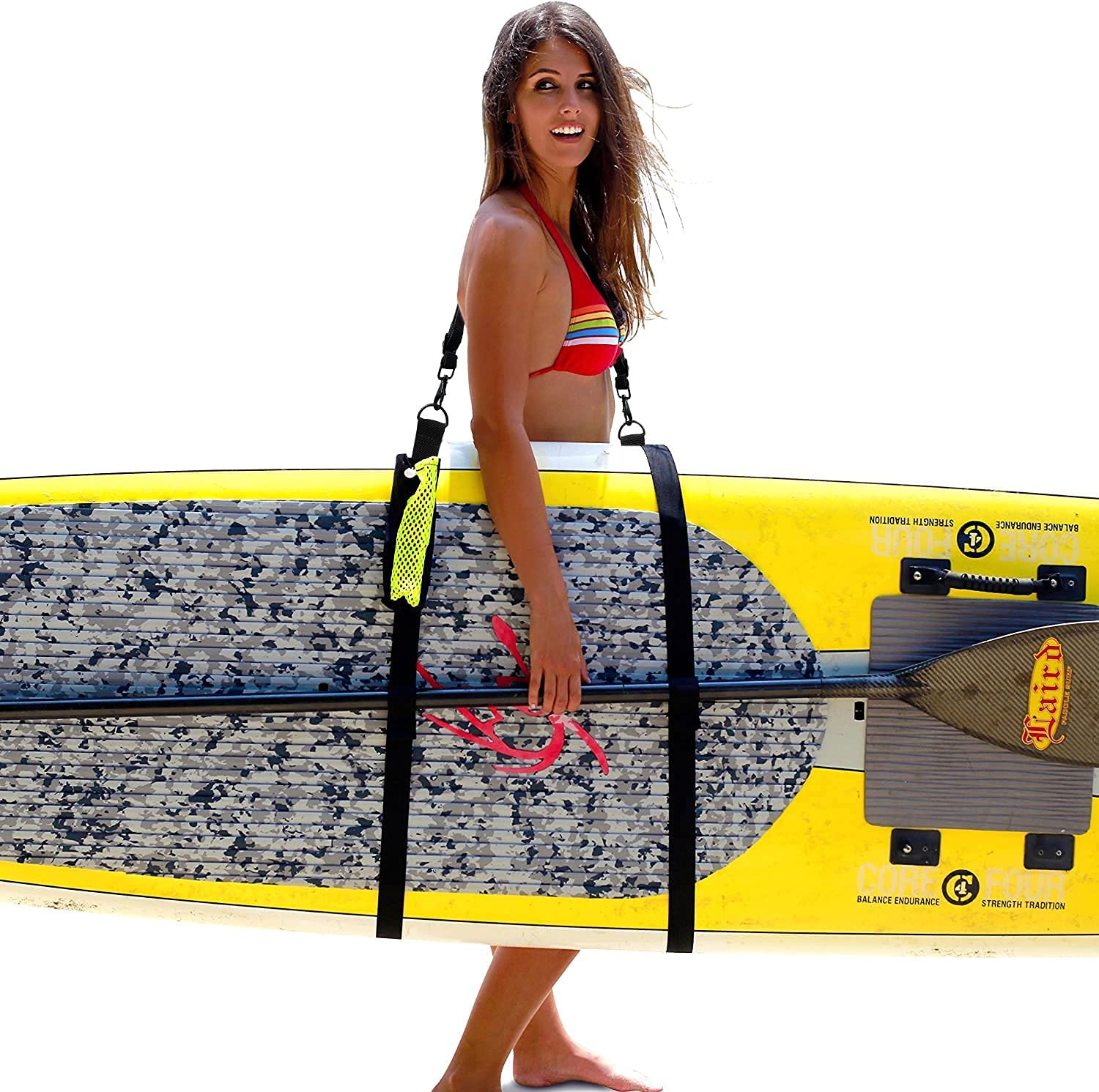 Also known as a "SUP Carrier", a SUP sling makes getting your paddle board to the water a breeze. Sure paddle boards come with a handle but if you have to carry your SUP from your vehicle a long ways to the water, the handle can get a little rough on your hand.
Works for all types of paddle boards
A SUP sling goes over your shoulder and has a spot to carry your paddle as well, which frees up your other hand to carry any other items that you need to carry. You can even carry the SUP via the paddle shaft if you would rather.
If you have an inflatable paddle board, you can get a carry strap that works in a similar fashion but clips onto the D-Rings of the paddleboard. If you purchase a Glide inflatable SUP, the carrying strap is included with purchase.
Footwear for paddle boarding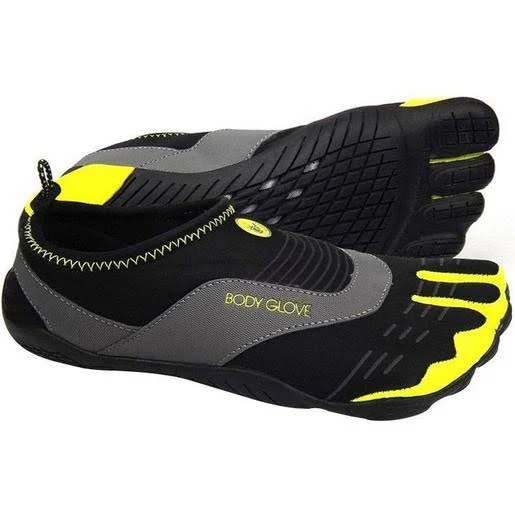 Shoes to wear on a SUP board may seem like a novel concept but they actually have multiple purposes. If you are doing anything but SUP surf, the odds are that you will be covering some rough terrain to get to the water and it's quite nice to be able to hop on your SUP board while wearing the same shoes you walked in on.
Keep those feet comfy
If you are doing a lot of long distance paddling the bottom of your foot can get a bit sore when you stand in one place too long. Wearing a water shoe like the Body Glove Men's 3T Barefoot Cinch Water Shoe will give you a little more padding and arch support to keep your feet comfortable. They are also helpful if you need to jump into the water in a rocky area.
The Body Glove shoe is nice because it separates your two biggest toes but isn't as hard to put on as the barefoot shoes that separate each toe. What you are left with is enough of the barefoot experience so that your feet feel like they can still grip the board.
Personal flotation device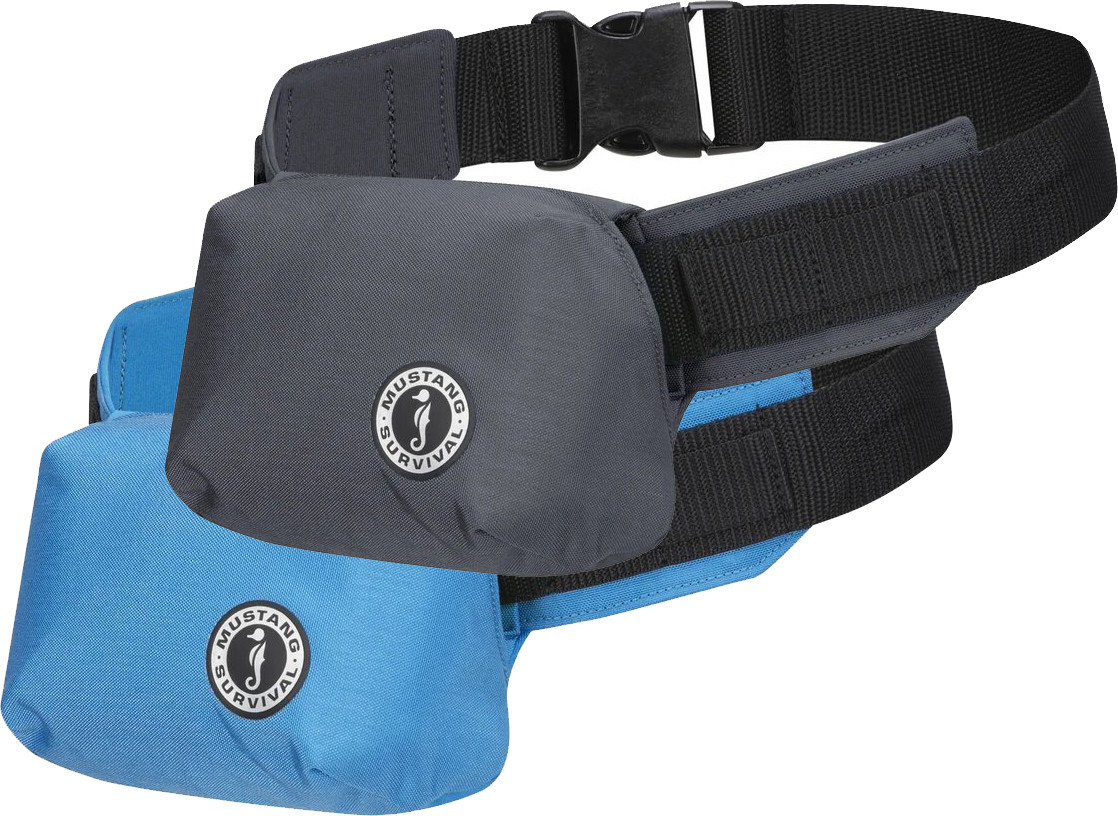 How about giving your friend or family the gift of life? The good old life preserver is now known as a personal flotation device or PFD depending on how cool you are.
It's the law
Paddle boards are treated as vessels by the Coast Guard which means that they must follow the same safety requirements that other boaters do. To meet the Coast Guard requirements, you just have to have the PFD somewhere on the paddle board. However, minimalist designs like the one pictured from Mustang won't interfere with your paddle stroke so you might as well wear it and stay safer.
If you plan on taking your SUP board down rivers, you will want to have a vest PDF. Whitewater is a totally different animal and you will want the proper safety equipment.
Leash with quick disconnect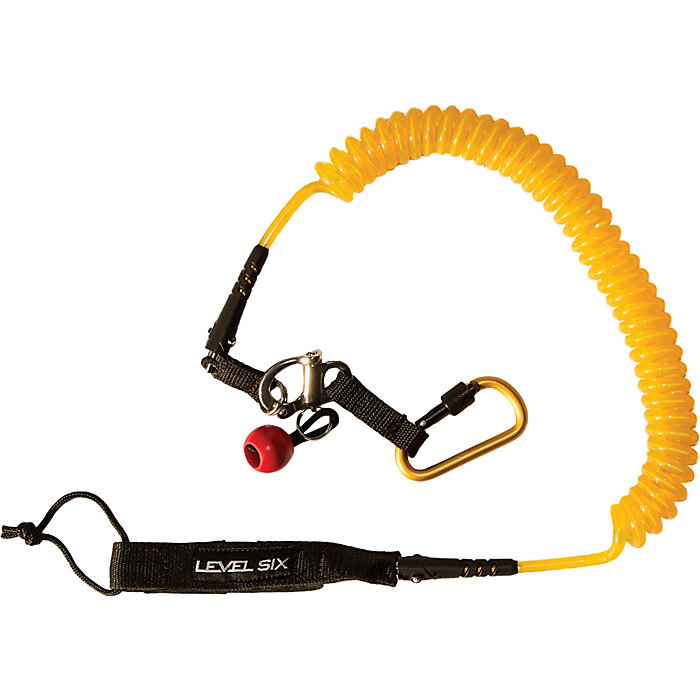 One of the special products you will need for those that have a passion for taking their SUP board down whitewater is a leash that has a quick disconnect on it. You will want to clip this leash onto your PFD and if you or your board get pinned in the falls, you can release yourself quickly from the board.
Great SUP surfing accessory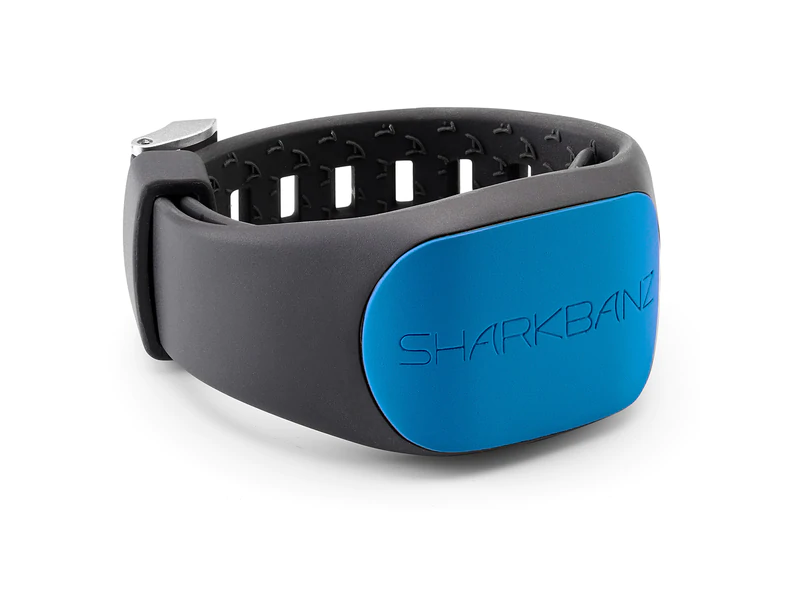 For those that enjoy SUP surfing, Sharkbanz makes an excellent product. Customers of the Sharkbanz swear by it as some of the most effective gear they own.
Stop sharks in their tracks
The Starbanz doesn't use batteries or need charging but it keeps sharks from ruining your surfing session by emitting a strong electromagnetic field which is thousands of times greater than anything a shark's normal prey would emit. You can wear it on either your wrist or your ankle so it won't obstruct your surf paddle stroke.
Better safe than sorry
Most paddle boarders that enjoy surfing will run into a shark at least once in their life so the Sharkbanz is cheap insurance. Even if surfing isn't your jam and you like to paddle out past the surf break the Sharkbanz has you covered.
Light for paddle boards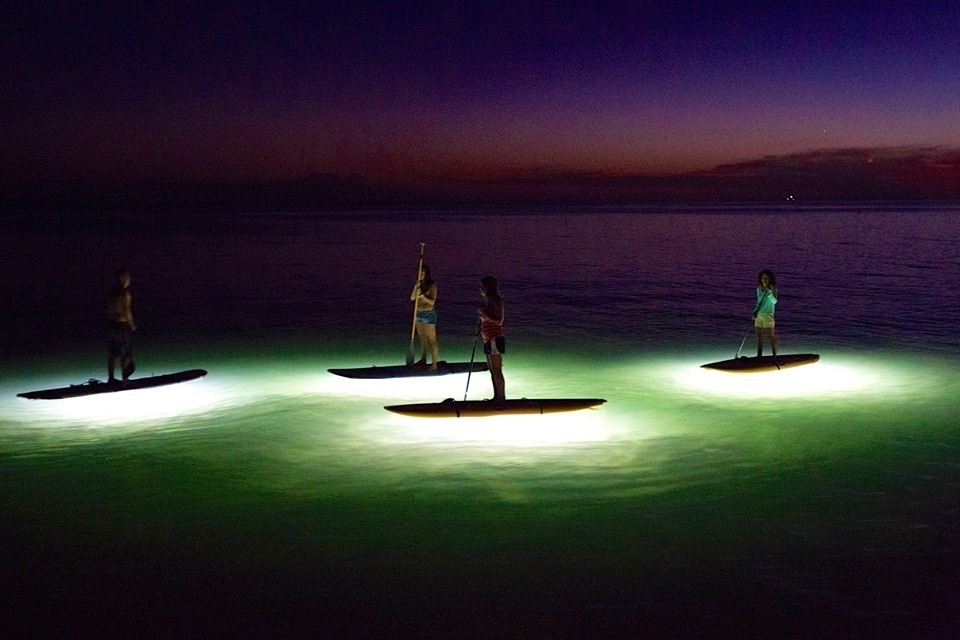 If you like to take your paddle board out at night, you are going to need at least one light on it for the sake of your safety and to comply with the law. The Spectrum P2 light system fits the bill nicely as it lights up the surface of the water around you.
Lighting up your paddling experience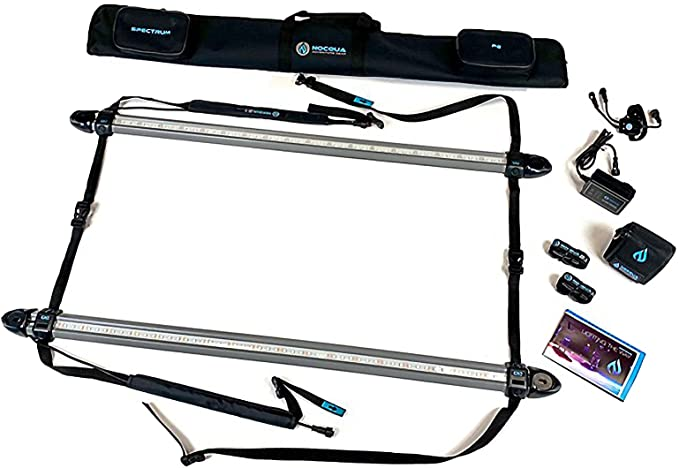 Spectrum can be attached and removed from you SUP easily and can be used in combination with other light systems. It doesn't add much in terms of weight and any search party will easily find you! It also is a more durable system than you might expect.
For all types of SUP board enthusiasts
Spectrum customers include everyone from resort tour operators to SUP yoga enthusiasts. A SUP yoga class in which everyone has Spectrum light on their SUP is truly a sight to behold!
Inflatable paddle board kayak seat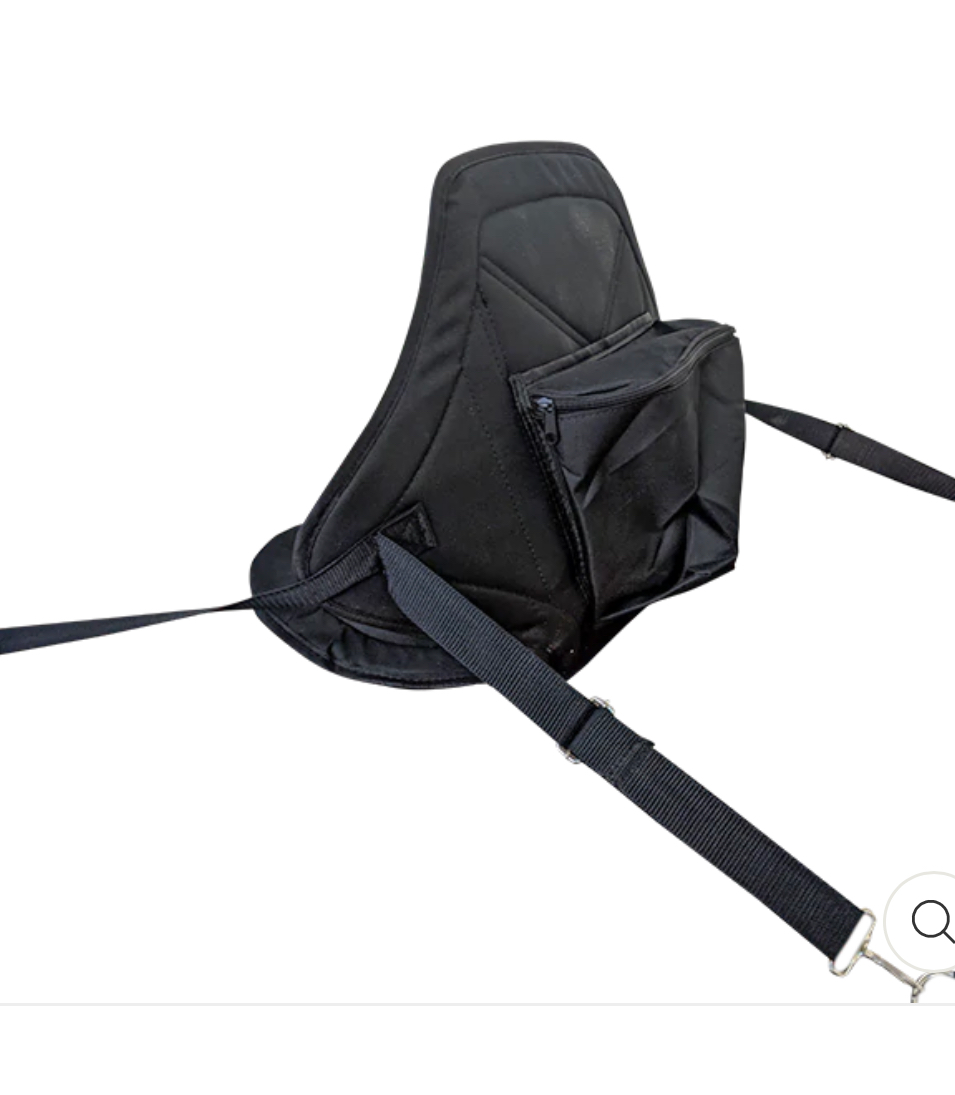 Let's face it standing on a SUP is not for everyone even though that is the whole point of a STAND UP paddle board. Some people are just determined to sit. If you decide to accommodate these miscreants, you will want to add a kayak seat to your inflatable paddle board.
Great for kids and fishing
Having a kayak seat can be the answer for those that use their paddleboard for fishing or just for those that find it difficult to stay balanced on a SUP. They can be great for kids and extra riders as well.
Glide throws theirs in
If you search the web for a kayak seat, they will usually hit you for $40-$80. Of course, Glide includes one for no charge when you buy and inflatable paddle board.
SUP Cooler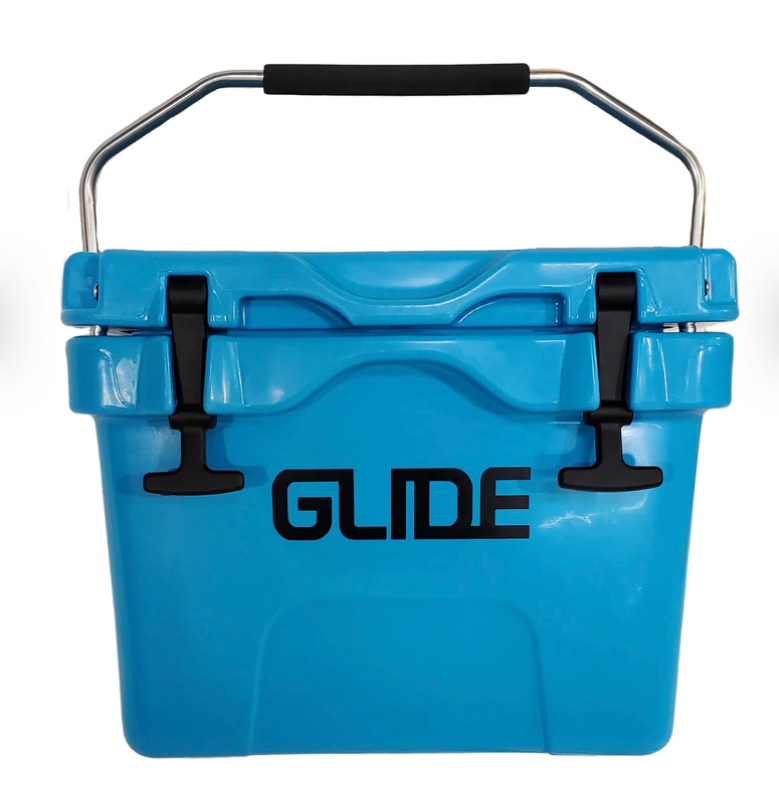 The perfect accessory for those who enjoy fishing from their stand up paddle board. Not only will it keep your fish cool but it's the one piece of gear that will keep your brewskis cold prior to catching any fish.
Doubles as a seat for your board
A cooler also makes a great seat while fishing (because one can only stand with their knees slightly bent for so long!) or for the kids or any other riders that you are paddling around. Just make sure you get a durable one!
Electric SUP pump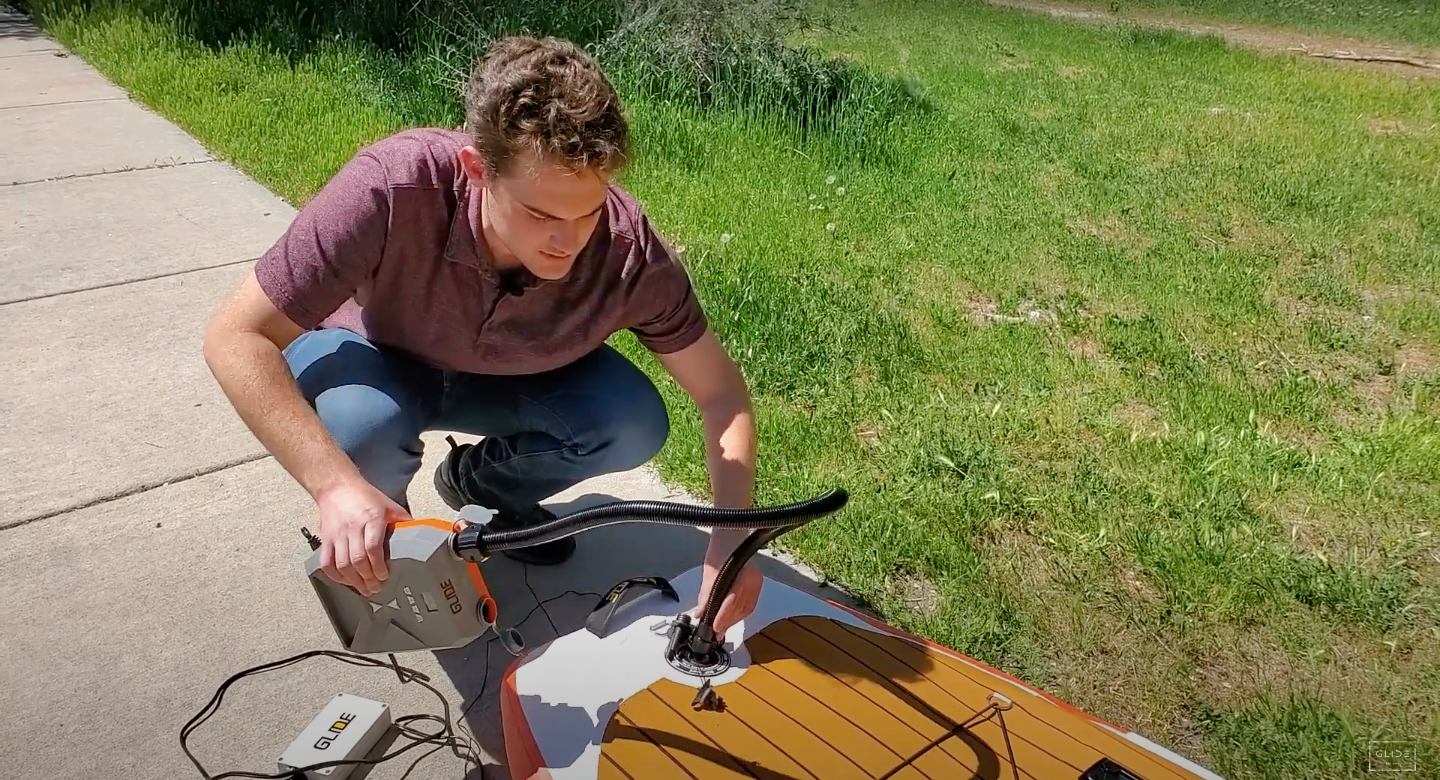 Beginners and advanced paddlers alike eventually tire of manually pumping up their inflatable SUP. Before you let that extra bit of work sour you on the sport, our expert advice is to search for an electric pump as they are worth their weight in gold.
The perfect PSI every time
With this fine piece of equipment, you can set the PSI to exactly where you want in, plug it into your car lighter and forget it. Your arms will thank you!
For the SUP racing enthusiast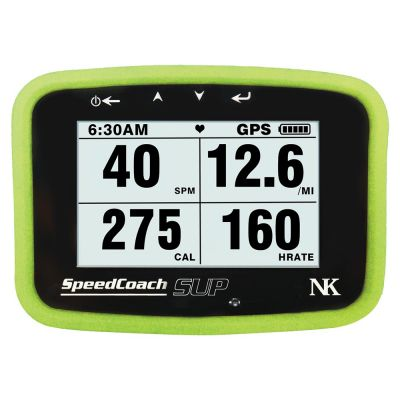 For those that are into SUP racing, the SpeedCoach SUP 2 is always a hit. Once they position the SpeedCoach on the forward section of the board, the unit gives accurate, high contrast information about speed, cadence, glide, BPM and calorie burn in a completely waterproof package.
Wireless goodness
The SpeedCoach tracks BPM data via any Bluetooth heart rate tracker. Once you are finished with a SUP paddle session, you can download the data wirelessly to any computer. Other details include: programmable workouts and auto back light for SUP paddles in the dark.
Convertible SUP paddle

The Perception Hi-Life Convertible SUP and Kayak Paddle goes well with a kayak seat on a paddleboard. Some days, there is just a bit too much wind to stand on your paddleboard, in which case converting your inflatable SUP board to a kayak makes perfect sense.
The best of both paddling worlds
Being able to convert the inflatable stand up paddle board to a kayak gives the paddler the best of all worlds. It also provides a nice segway for beginners until they feel comfortable enough to stand.
An extra blade
The convertible kit lets you put an extra blade onto your SUP paddle. So you can paddle your board just like a kayak and go forward straight into the wind.
Sun protection for your inflatable stand up paddle board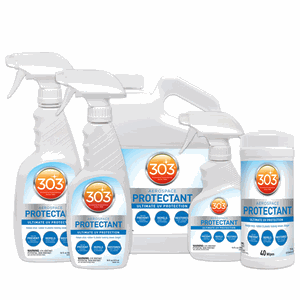 For those that want to take extra care of their inflatable SUP boards, 303 Aerospace Protectant offers additional sun protection. The PVC that most inflatable paddle boards use already has a layer of UV protection but using the 303 twice a month is like applying sunscreen to inflatable paddle boards.
Conclusion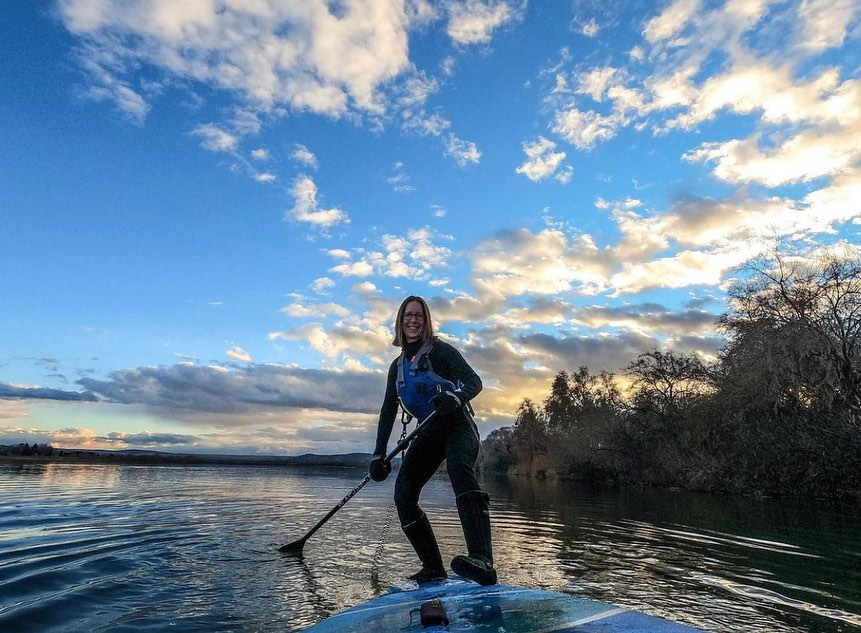 There is so much more to paddle boarding than just paddles and boards. With this equipment, you can take your paddle board game to the next level.
We're just scratching the surface with this list as there is a ton of great gear for each type of SUP discipline whether you are into SUP yoga, whitewater SUP, SUP racing or SUP fishing there are some fun add-on products to accentuate the experience.