Life Jackets for Paddle Boarding
Is a life jacket required and if so what paddle board pfd is right? Yes in the United state a United states coast guard approved life jacket is required. However, this does not mean everyone is required to wear a live vest when paddle boarding. However, it does mean that all paddle boarders must have a personal flotation device that is serviceable and in good condition for each person paddle boarding.
What are the different types of life jackets and what type of paddle board life jackets are good?

Type I life jacket.
Type I Life Jackets are inherently buoyant. These life jackets are recommended for when one is in stormy conditions. Or they are boating alone, off shore fishing and racing or cruising. And should have a minimum buoyancy rating of 22 lbs for adults and for children it comes in at 11 lbs. These personal flotation devices will also orient most unconscious users face up. They are also more bulky and a more uncomfortable life jacket thanothers although offer better protection and give a better chance at rescue when rescue may be slow to arrive. How ever it seems they are rare if at all available to the public.
Type II life jacket.
Type two Life Jackets are also inherently buoyant. And these Life Jackets are recommended for sailing and fishing, boating in or on small craft and inlad day cruising. For an adult the minimum bouyancy is 15.5 lbs. These life jackets will turn some users face up and are not well suited as a personal flotation device for rough water.
Type II infatable Life jacket.
Are not inherently buoyant and are recommended for near shore use and serious inland use. These personal flotation devices need to have a buoyancy of 34 lbs. Inflatable life vests are not meant for children under the age of 16. These life jackets are not probable in turning an unconceous user face up.
Type III life jacket.
These life vests are another inherently bouyant life jacket. With a minimum buoyancy of 15.5 lbs for adults. And are suitable for activietys like dinghy racing, water skiing, kayaking, paddle boarding, use during regattas or other personal water craft activity. These are not designed to turn unconcius users face up, although are more a comfortable life jacket that either Type I or Type two life vests.
Type III inflatable life jackets.
As with the type two inflatable life jacket these are nor inherently bouyant. And should have 22.5 lbs of minimum buoyancy. These life jackets are not guaranteed to turn an unconscious wearer face up and unlikely to do so due to the need to manually inflate the personal flotation device. Unless wearing it pre inflatated. And as such are recommended for inland use or actitivitys that are supervised such as regattas. They can be used as a paddle board pfd in calm water.
Type V special use life jackets.
These are life jackets that have specifically designed or a type of use, and as such are restricted to the use they were made for. And have a minimum bouyancy from 15.5 to 22 lbs depending on what use it was designed for. These life jackets must be worn when underway to meet coast guard approval. Just having one of these life vests on board will not be enough to meet the requirements and avoid any penaltys.
Type V automatic life jacket.
Will only meet cost guard requirements when used for specific use it was made for. 22.5 up to 34 lbs is the minimum bouyancy for these life jackets. Some manufactures will use a hybrid of foam and co2 inflation to meet this requirement and some will claim type 2 performance. These are not recommended as a paddle board pfd or for other water sports where swimming is likey due to the automatic inflation of these inflatable pfd. These also be worn to meet federal requirements.
Type V hybrid inflation life jacket.
Ideal for use when rescue is nearby and must be worn while underway. Should have a minimum bouyancy of up to 22 lbs when inflated. These personal flotation devices are inflated either by a pull cord that will puncture a co2 cartridge. They also have a breath tube to manually inflate the personal floatation device in case automatic system fails. These make a great up life jacket although only on calm water and never on whitewater. Automatic system fails are not only limited to failure to deploy although also deploying when not needed or wanted.
So what is the best life jackets for paddle boarders?
Hands down the best life jacket is the one you will use. It does not matter what sup life jacket you have if the sup pfd is going to sit back in the car or in the garage.
For me the best life jacket is a pfd belt style. These inflatable pfds give me maximum mobility, are some of the most comfortable life jackets for recreational paddling adventures and have easy adjustment points for a secure fit and the adjustable waist strap means I do not have to own as many bulky space taking life jackets in various chest size. These life jackets are not suitable for all water sports however and standard life jacket must be used for white water and river running.
How ever these do the make for the best sup life jacket for many paddle boarding activities in my opinion. Besides being a life jacket you will barely notice over most life jackets. They also allow maximum mobility. The pfd belts depending on manufacture also have reflective accents, adjustable waist strap,zipper pockets and safety whistle and may include mesh panels or a front zipper pocket. The slim fitting belt pack will usually fit any body size as well and still provide a secure fit that you will barely notice. The zippered pockets on the ones I use are suitable for items such as sunscreen, extra co2 cartridges a life straw or other non-electronic devices. I have not tested to see if the zippered pockets on my belt pack is water proof or not although I do not think I would trust my phone or car keys to the front zipper pocket. Although for calm and mellow paddle boarding this life jacket is the best for me and one of my favorite type of jackets for paddle boarding.
For river running and whitewater the best life jackets are once again the type of life jacket you will use. Type III Life jacket or specialized type V life jacket is what whitewater requires and an inflatable pfd should never be used on white water. You will want a high quality life jacket with multiple adjustment points for a secure fit and proper fitting shoulder straps when looking for a white water sup pfd, it also should have a quick release. And as always a good stand up paddle pfd is your friend, however when it comes to whitewater it is time to break up with your leash. Life jackets are good, leashes are bad.
When it comes to choosing a life jacket make a list of what you plan to do while paddle boarding. Will you only need one paddle boarding life jacket or will you need multiple? Do you want you life jacket to have the maximum buoyancy or is a more comfortable life jacket what you are looking for in a paddle boarding life jacket? Either way a uscg approved life jacket is required. And a pfd belt style inflatable life jacket often is the most comfortable coast guard approved sup life jacket. And is often the only sup pfd that you will need. Just like having a quality constructed sup a quality sup life jacket will make your time on the water safer, funner, and more enjoyable and should last you years.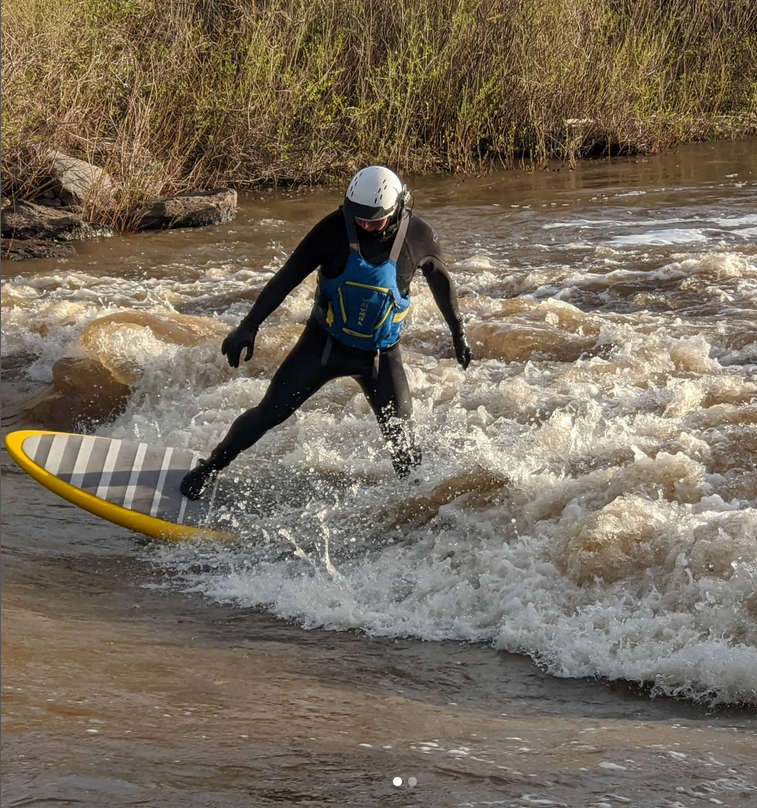 Whatever the right life jacket is for you is something only you can decide. The most important thing about a paddle boarding life is having fun, enjoying your self and being safe on the water. And don't forget to check out the rules and regulations of where you choose to go paddle boarding. As an example, paddle boarding on Causey Reservoir in Utah will require the paddle boarders to not only have a coast guard approved life jacket but to also wear it while paddle boarding regardless of the class of life jacket.
And to make things more confusing the US Coast guard is veering away from the old standard of life jacket classification although most manufacturers it appears will keep using the old classification system as well as implementing the new coast guard system safety labels. The new label system will utilize a numerical rating system of 50, 70, 100 & 150.

When paddle boarding one life jacket that should always be used is a life jacket for your pup. Keep your fury friend safe, and happy. Not only will a life jacket for your fury friend help keep them safe it will also help recover them easier. Nothing like a convenient handle to help haul the pup back on your sup. The United States Coast guard does not have any standards in life jacket designs for dogs. It is up to the sups owner to find best life jacket for their dogs needs. A sup life jacket for a dog needs to take in more than just the buoyancy of the life jacket. The dog's body size along with the dogs chest size will be important when choosing the new life jacket for your dog. The minimum buoyancy of the life jacket will also depend on the dog. Even dog breeds that are known as strong swimmers can benefit from a life jacket. Some places offer doggy swimming and may have life jackets for rent, this can be a great option when choosing the right life jacket for your dog's stand up paddle needs. Take your dog paddle boarding is a fun informative article.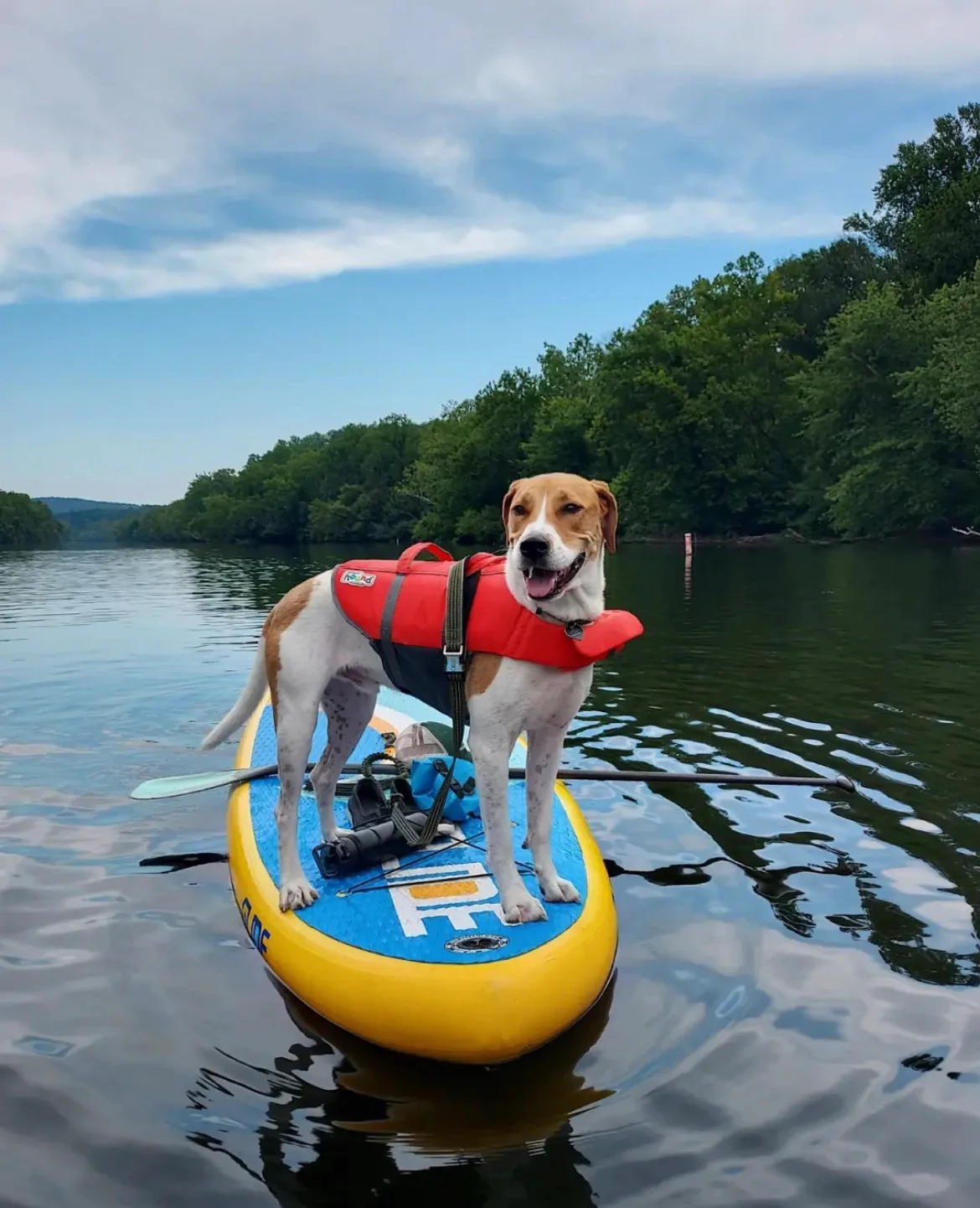 Depending on what state you live in not wearing a having a life jacket can have a hefty fine. And in some waters extra rules are emplace that require the life jackets be worn. In Utah it is as follows. People under the age of 13, when outside the cabin of vessel 19ft or more. Or people on a personal water craft, such as paddle boarding. Or any one on rivers regardless of age other than designated flat water sections must wear a life jacket.
The fine for not wearing a life jacket in Utah can be a class b misdemeanor and possibly 6 months jail time and or a fine of up to $1000 all for not having a life jacket or not wearing approved life jackets.
Where as just a hop across state lines Wyoming has a less punitive look on not having or wearing a personal flotation device. They require any person being towed on a water toy or who are skiing to wear a personal flotation device. Life jackets must also be worn by any child under the age of 12 when a boat or personal water craft is underway. A personal flotation device does not need to be worn by children under age 12 if they are in an enclosed cabin or below deck.
If life vests or life jacket is not worn in Wyoming or other life jacket requirements are not met it is a fine of $110.00. I have seen rangers in Wyoming talk with people who are suping and asses their skills, some have been let go with a warning without a fine or any other hassle.
One of the hard parts about being on a sup in various states is the inconstant laws that govern personal flotation devices. And the fact that laws swiftly change regarding life jackets. And county's often have their own and differing regulations on life jackets. While states like Nevada currently have no penalty for not wearing a life jacket or not having a personal flotation device on board. Arizona is another one that does not punish a paddle boarder for not wearing a life jacket or for not having a life jacket on board a personal water craft.
Not wearing a life jacket or having a visible personal flotation device in any state can bring other hassles with the rangers. And may open you up to more scrutiny, such as do you have an open container. If so are you going to get a bui. A life jacket on board or being worn properly now sounds like a good idea. Or if you are fishing, does not having a life jacket make them take a closer look. Did you accidentally cross state lines while fishing and not know it. A fine for not having a valid fishing license and not having a life vest can add up to make an unpleasant experience. This I saw first hand on another sup fisher on bear lake. Life jackets are a good thing over all and getting in the habit of always bringing a life vest with you will make you glad on the day a life vest is actually needed. Here is to hoping you never need to use a life vest.
Curious about the requirements for a life jacket in your state while paddle boarding? Does your state have a fine for paddle boarding or being on the water without a personal flotation device then check this site out. It will let you know when a life jacket or personal flotation device is required if there are exceptions to needing a life jacket, and what the fine is for not having a life vest when paddle boarding or recreating.
I have seen rangers here in Utah issue tickets to people paddle boarding when they did not have a life vest. I have also been stopped by a ranger when they did not think I had a life jacket. I happened to be wearing an inflatable belt style life jacket when they were first coming on the market. The rangers asked if they could check it out told them no worries. The irony is that they had me toss the pfd belt to them leaving me without a personal flotation device when paddle boarding. They were excited to see the new life jacket style and get the first look at pfd belt style and check out the pull cord and automatic inflation when it was pulled. The belt pack and attitude earned me some good points with the rangers. They let me know if the wind ever picks up as it often does on Rockport and I did not want to paddle board back they would be glad to tow me back. Always nice to have options when on a water with the body size of Rockport. Who knew a life jacket would be more useful than just as a life vest.
The one common draw back to an inflatable pfd is accidental automatic inflation. This happened to a fried when I loaned out my personal flotation device. The cord accidentally got snagged on some brush engaging the automatic inflation system. The life vest also does not have shoulder straps so must be turned to the front of the user then engaged and then the personal flotation device is pulled over one's head.
While some paddle boarders will opt not to have a personal flotation device when on flat water a paddle boarding life jacket is a must when running whitewater and even just river surfing, make sure the sup life vest is a uscg approved life jacket. I have heard people ask if an automatic inflation life vest would be ok for white water and the answer is no. The life vest must be one that has permanent buoyancy and can not be popped on the rocks or other debris in the water. It should also have a quick release in case you do get snagged. Jackets for paddle boarding are numerous and the best ones also incorperate reflective accents. Although no life vest will matter if it is not with you.
Let us know what life jacket you use when paddle boarding and why you chose the life jacket you did. Until then have fun on the water and be sure to let us know about your paddle boarding adventures. #glidesup for all your paddle boarding needs to have an amazing paddle board life. If you want to know what life vests we use while paddle boarding drop us an e-mail. We are happy to talk personal flotation devices with you and help you narrow down your search. We each have our own favorite personal flotation devices that very by paddle boarder. Grab a sup life jacket, a glide board and get out on the water. Happy paddle boarding! And just incase this needs to be said, we are paddle boarders not lawyers. If you need actualy legal advice call a lawyer. Personal flotation devices and the laws around life vests are always changing. Check the US Coast Guards web site for the most current over all laws and regulations regarding life vests. And remember each state has it's own laws on personal flotation devices and each county in that state may have further restrictions on the need of having a life vest.
If you happen to live outside of the USA you have many awesome selections when it comes to a paddle board pfd. One of my favorite life vests is the River Guide by PeakUK. PeakUK makes some amazing life jackets that work great for paddle boarding....outside the USA. Unfortunately to get a live vest coast guard approved is cost prohibitive for many company's. As reasult cost in certifing live vests with the coast guard many sup enthusiasts are missing out on some of the best jackets for paddle boarding.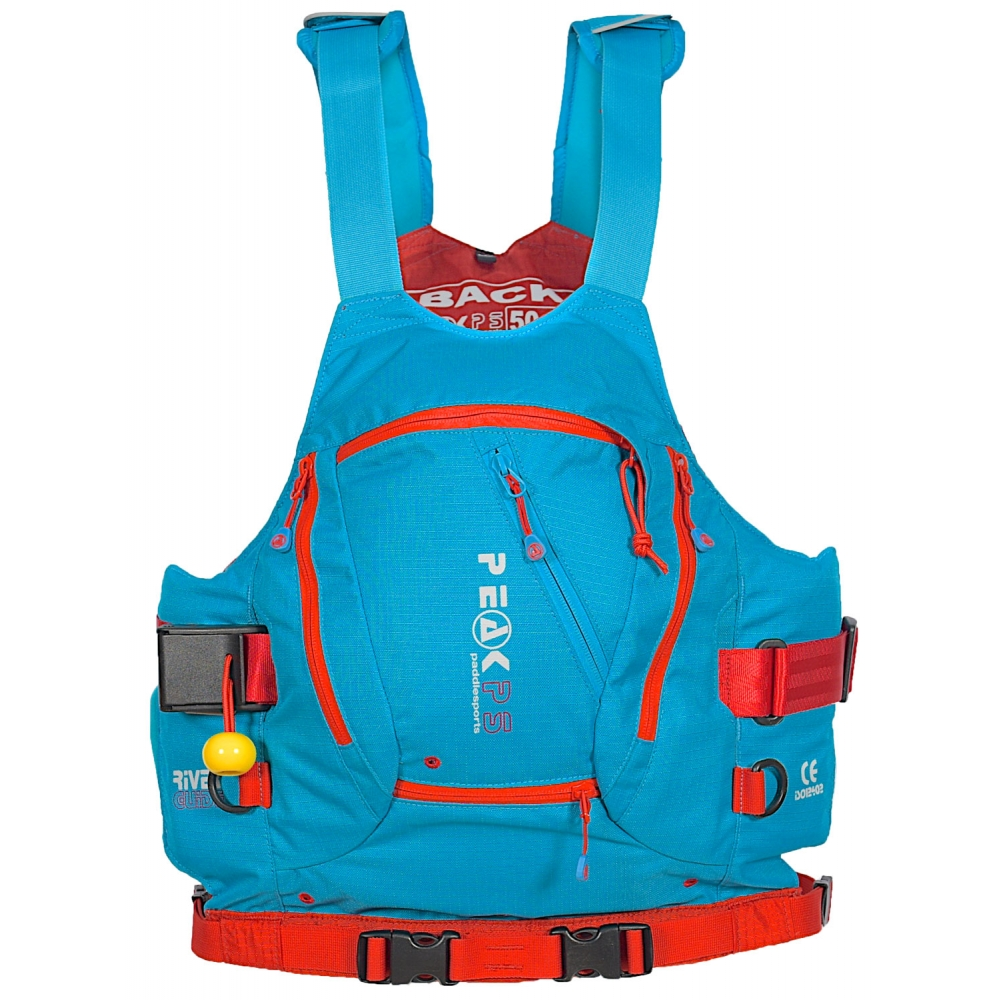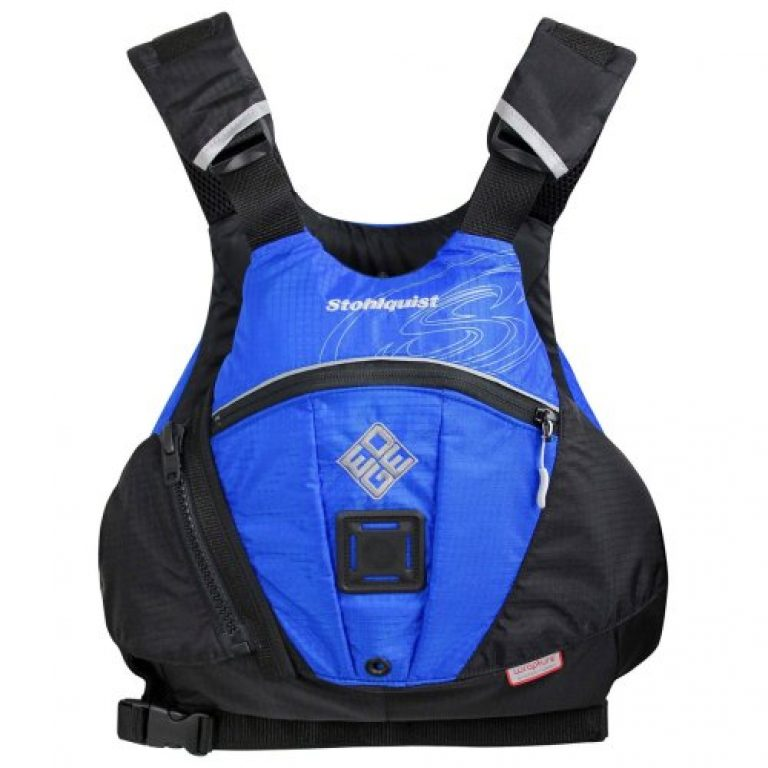 The Peakuk Rivr Guide can be seen here, this life vest sadly will not meet the life vest standards in the USA. The Stohlquist Edge life vest can be found on the stohquist website and this sup pfd is able to meet the standards in the USA for a sup pfd.
Do you have a favorite sup pfd? Or a life vest that you wished could be here in the USA? If so be sure to let us know what life vest or style of life vest you prefer for a stand up paddle pfd and if you are paddle boarding whitewater, flat water, or river running with your stand up paddle pfd or doing other water sports. And of course photos of your pup on a sup in a life vest is always welcome. Actually any furry friend in a life vest on a sup would be awesome and most welcome. Keep you and your loved ones safe and have fun enjoying your time on a sup, don't forget the life vest, snacks and water.