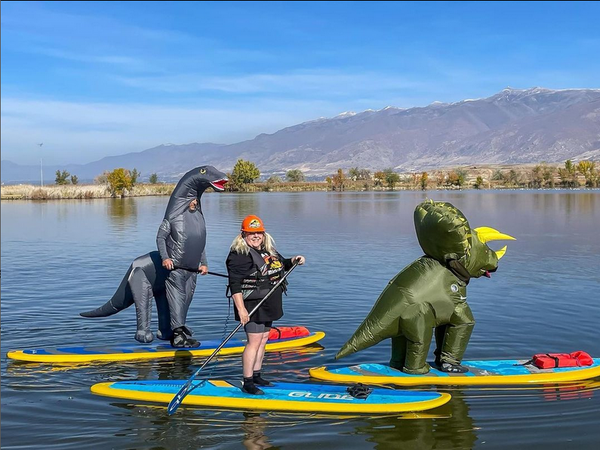 Inflatable paddle boards?
Inflatable paddle boards are becoming increasingly popular among outdoor and water sports enthusiasts. Whether you are looking for a leisurely cruise on a lake or an adrenaline-fueled adventure out in the open ocean, an inflatable paddle board offers something for everyone.
Construction of an inflatable stand up paddle board.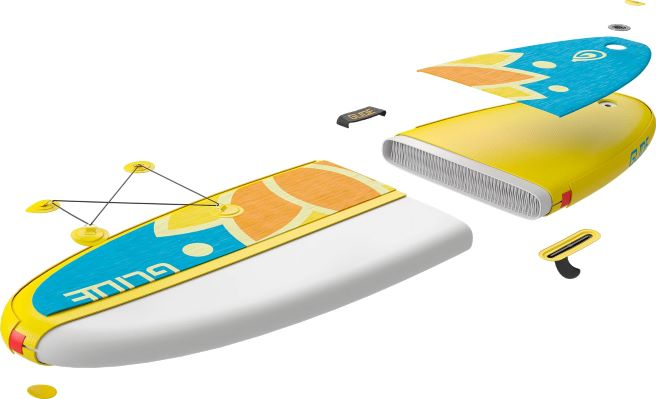 Inflatable paddle boards, also known as iSUPs, are made from durable and lightweight materials, making them easier to transport and store than their traditional fiberglass counterparts. They are available in a variety of sizes and styles, allowing you to choose the right board for your needs.
Most inflatable paddle boards are constructed of an outer PVC shell and an inner drop-stitch core. The PVC shell is designed to be highly durable and resistant to punctures and abrasion, while the drop stitch core provides rigidity and strength.
When considering an inflatable sup, look for one that has more than 3 layers of PVC construction, and that is using a military-grade PVC. Anything less will not be a good choice unless you plan to replace the board nearly every season.
Setting up an inflatable stand-up paddle board.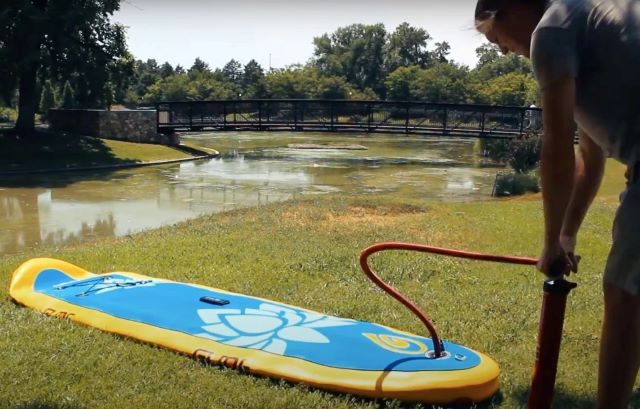 Inflatable paddle boards are usually inflated by a hand pump, an electric pump, or a compressor. This makes them easy to transport to the beach or lake, and also keeps them from taking up too much space in your home or garage. Glide offers an electric pump with an optional battery pack allowing you to quickly inflate the paddle board anywhere.
Inflatable paddle board sizes.
When choosing an inflatable paddle board, there are several important factors to consider. First, consider the size and weight of the board. iSUPs come in sizes ranging from 8 feet in length to over 14 feet in length.
The second factor to consider is the width of the board. Inflatable paddle boards come in a variety of widths, ranging from 28 inches to 35 inches. Wider boards are more stable and better suited for activity like sup fishing, sup yoga or paddle boarding with a dog as well as sup camping. While narrower boards are faster and more agile, making them better for long-distance paddling at speed and being race boards.
Finally, consider the accessories that come with the board. Many inflatable paddle boards come with a paddle, a pump, a repair kit, and a carrying bag. Some also come with a leash, a fin, and other accessories.
Why an inflatable paddle board?
Inflatable paddle boards are the perfect choice for anyone looking for an affordable, easy-to-transport, and durable watercraft. They are great for recreational use, long-distance paddling, and open-ocean exploration. With a wide variety of sizes and styles available, there's sure to be an inflatable paddle board that's perfect for you.
Some of the types of paddle boards you will often see are as follows.
The yoga sup, such as the Glide Lotus lineup are stable boards that perform well and are specifically designed for yoga. From solo yoga routines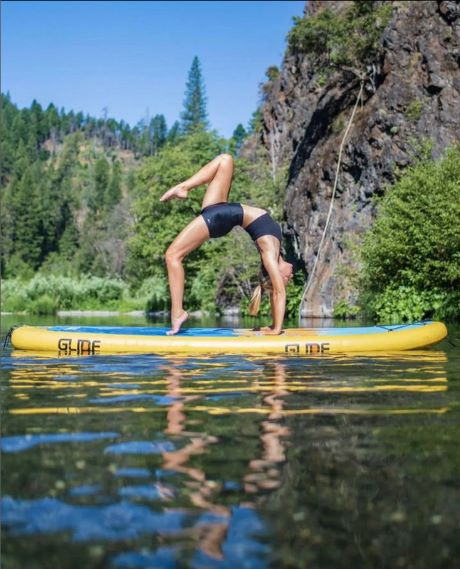 to acrobatic yoga routines.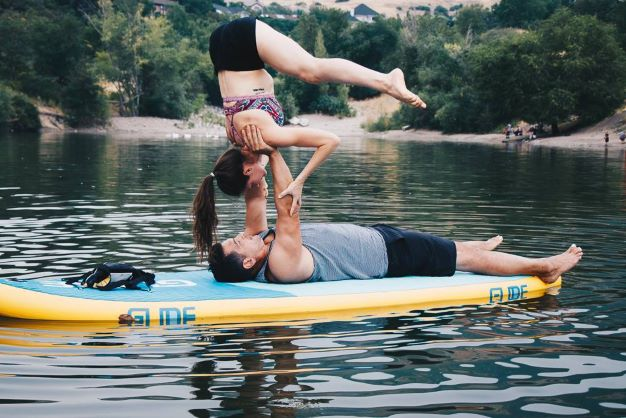 All around sup boards, like the Glide Retro line up are boards that are good at everything although not perfect at any specific paddling option. From ocean surfing to sup fishing all around sup boards have you covered. They are a perfect first time board, and one you will find many experienced paddlers keep in their fleet.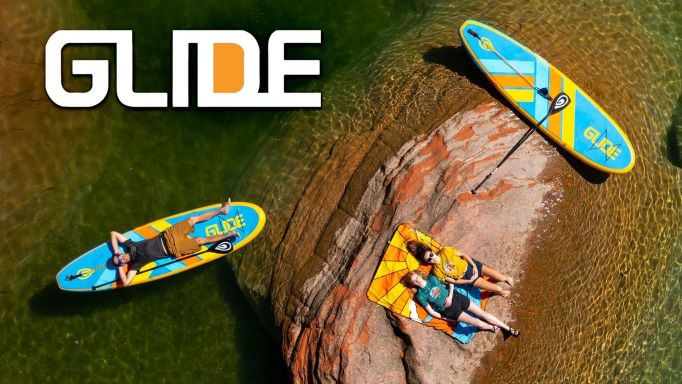 Sup fishing boards are another popular type of paddle board. With their stable design and a generous amount of equipment points as well as amazing weight capacity, they are one of the most popular paddle boards. A favorite for those paddle boarding with dogs, sup fishing and sup camping.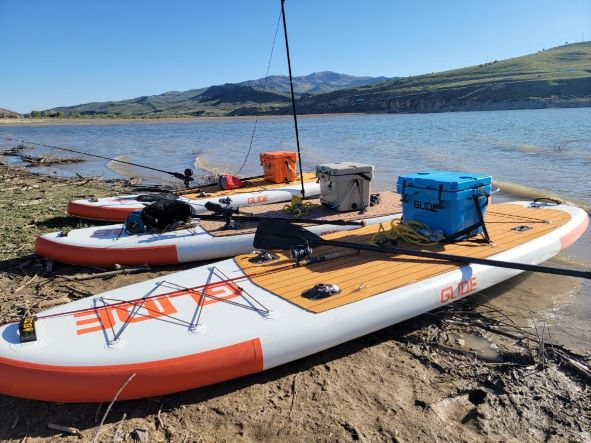 as well as being used as a platform to make memories of a life time.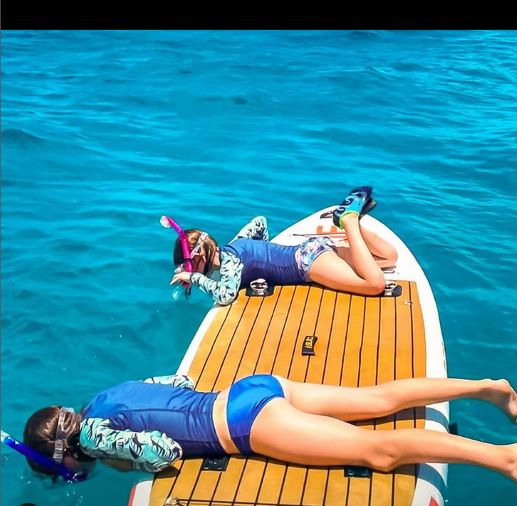 And a rare type of paddle board is the whitewater paddle board like the Glide Lochsa. With our founders background as a professional white water paddler it no surprise that Glide has one of the only dedicated white water paddle boards.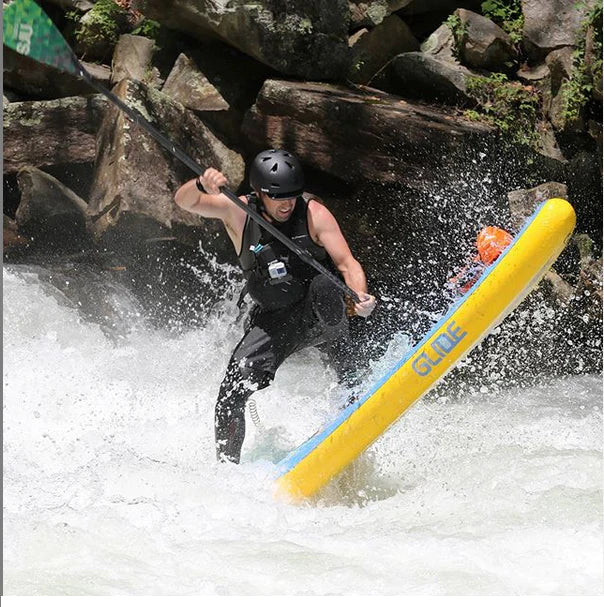 No matter what brand or style of paddle board you are paddling we at Glide hope you are making great memories and having a blast. Stay safe and let us know about your recent paddle-boarding adventure at #glidesup on Instagram.