Paddle board or kayak what should I buy?
Paddle board or kayak what should I buy?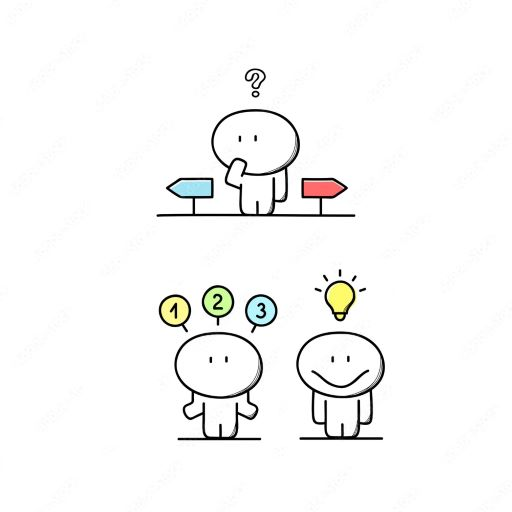 This is an easy one, the answer is paddle board the answer is always paddle board. Unless you are only going to be doing gnarly white water and want something that is hard to and awkward to travel with, in that case, go with a kayak.
Paddle board vs kayak.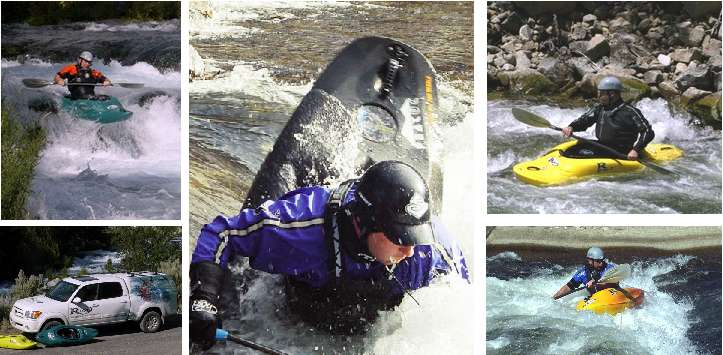 Don't get me wrong, as a former professional white water kayaker I understand the appeal of running rapids and going through some crazy white water.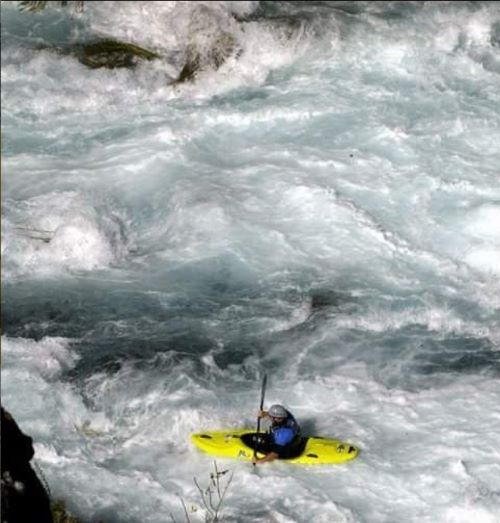 I also know with a quality board made by professional white water paddlers you can also take your standup paddle board through some epic rapids as well.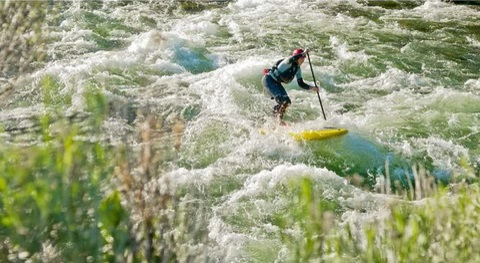 The Glide Lochsa standup paddleboard will let you glide through class I, II, and III rapids like a dream while allowing you a better view of the world around you.
Fishing kayaks or paddle board fishing?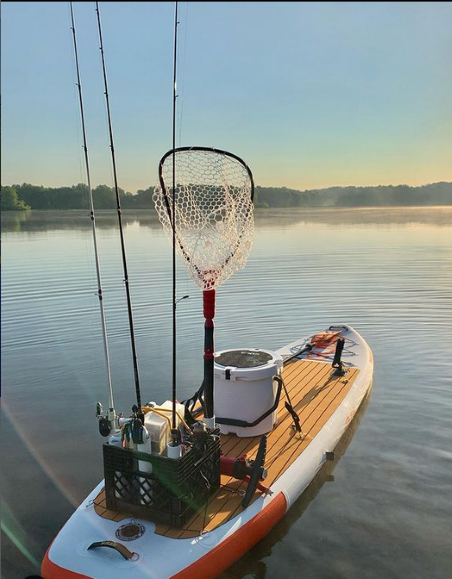 Again, the right answer is a paddle board. Stand up paddle boarding in general has many benefits over kayaking and this is also shown when it comes to fishing. Fishing kayaks offer a lesser view of the world around you, making things like site fishing that much harder to do. They tend to have less storage space and are not as well suited for making long casts or fly fishing.
Fishing paddle boards are also fun to simply take out and paddle while making memories, the Glide Angler also makes a great snorkeling platform.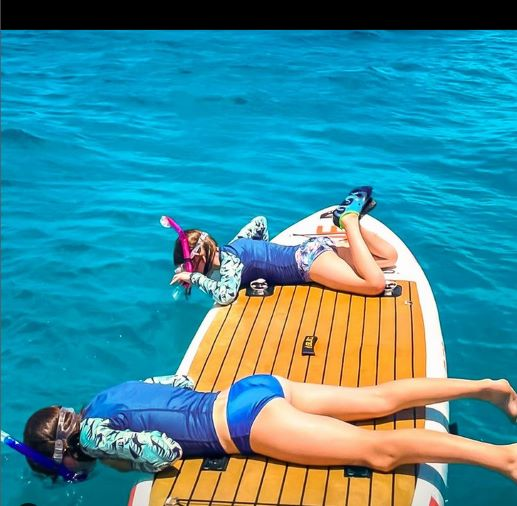 Fishing paddle boards will let you have a better and more stable platform to cast from, as well as being able to see fish easier. Being able to spot the fish will make site fishing and other types of fishing much easier to do successfully.
Fishing and other paddle boards also have the rook to take all your fishing gear, and camping gear and unlike most kayaks they are not uncomfortable to paddle.
Sup yoga or a landlocked routine on a yoga matt for kayakers...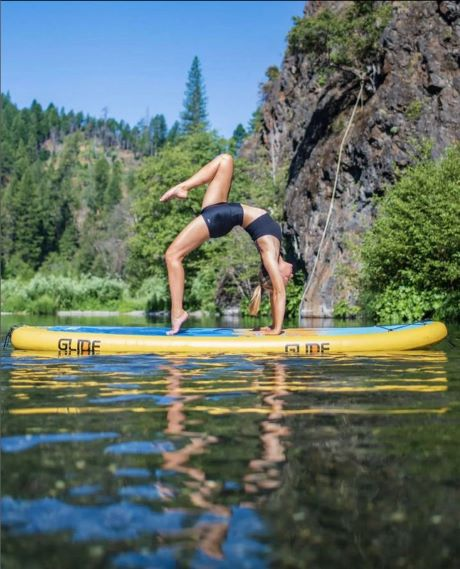 If you said paddle board then you are correct! While getting into some play kayaks can feel like going through a yoga routine you really are not accomplishing anything beneficial. Where as with a paddle board you can go through your yoga routine, and improve yourself. You can even include the kids and family dog.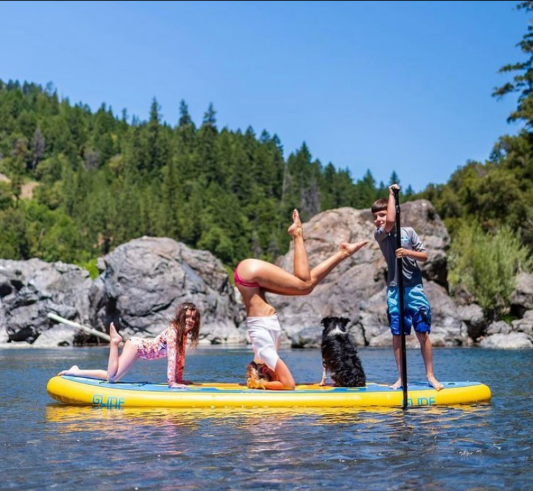 Or do some acrobatic yoga with a workout partner. Unlike with kayaks.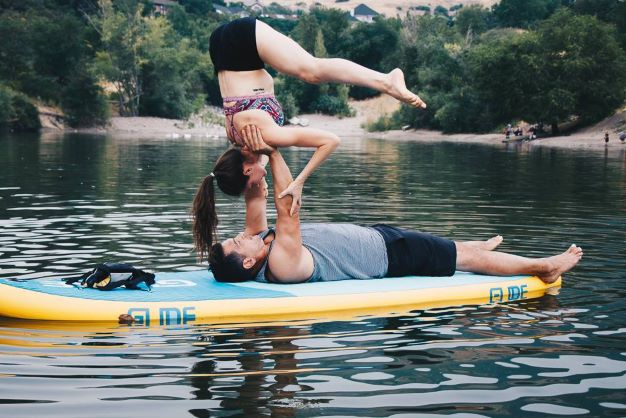 Fitness paddle boarding or kayak?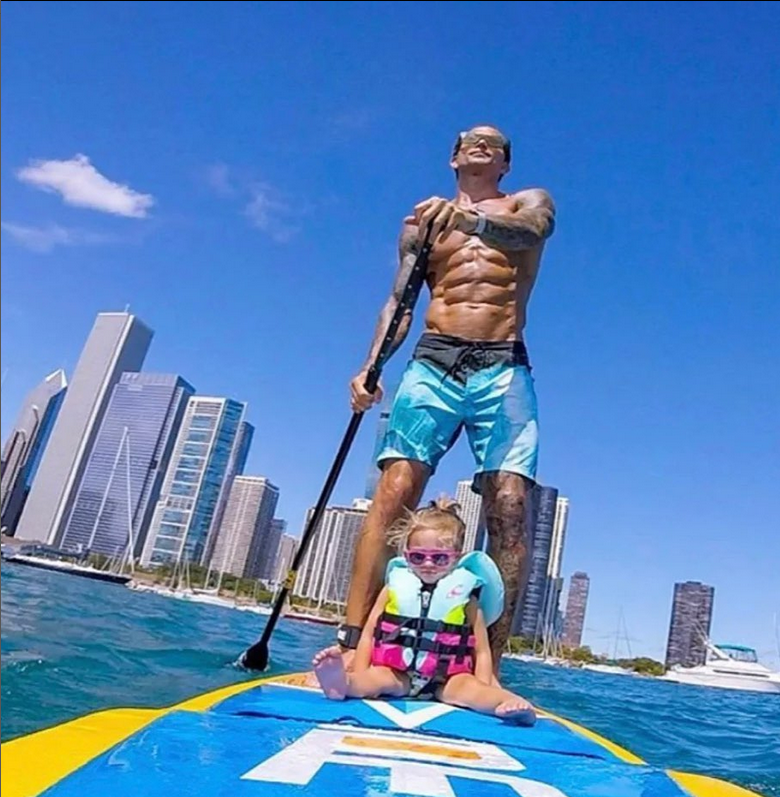 Paddle board the answer is paddle boarding, unlike kayaks, you will get a full body workout when paddle boarding and the sport is easy to do no matter what skill level you are at or what fitness level you are at. With paddle boarding you can include your kids if you want or you can go at it solo if you prefer.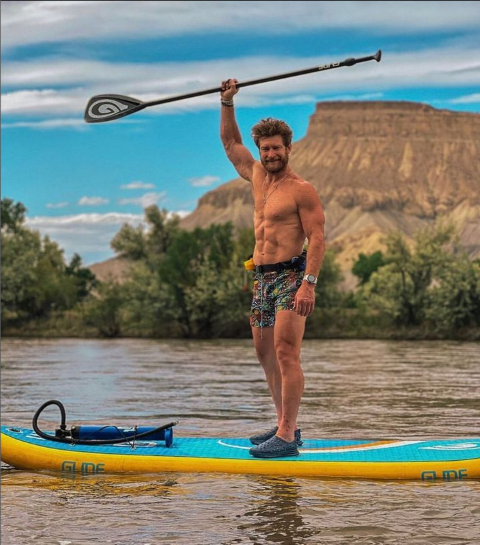 And with paddle boards you can always choose to take your best friend with you.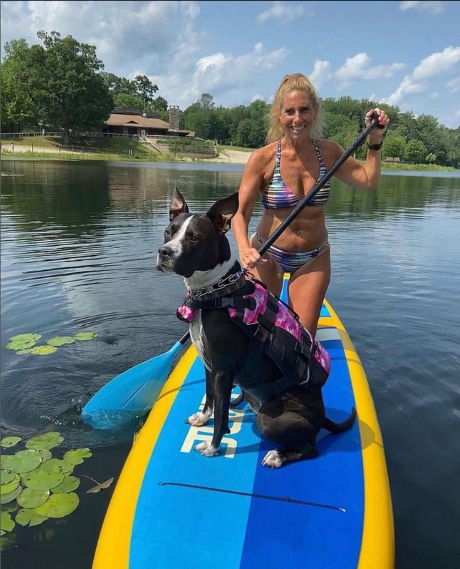 Cold weather paddling kayak or paddle board?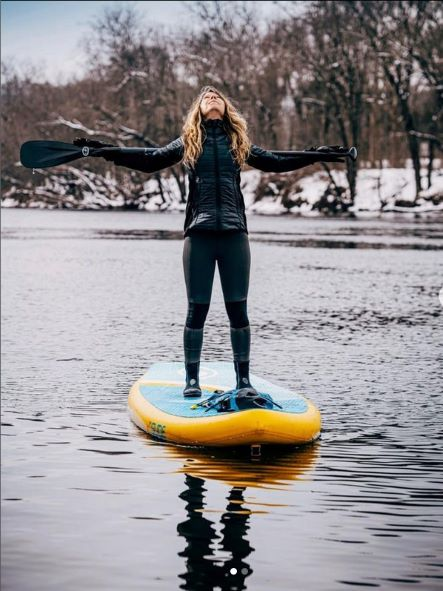 We are still going with a paddle board. Being on top of the water instead of partly submerged when in a kayak cockpit you will stay warmer. And from the paddle board, you will be able to have a better view of the world around you. Enjoying and taking in nature.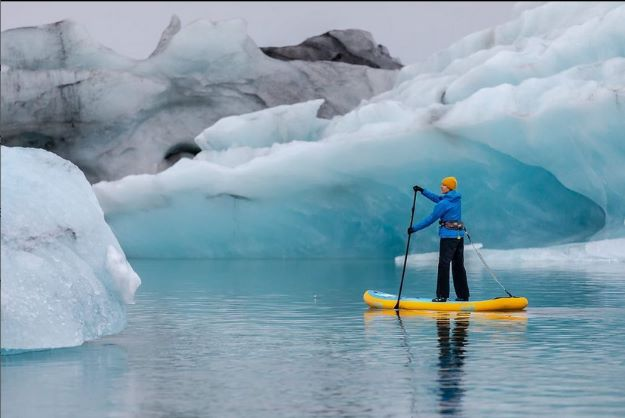 A standup paddleboard is stable enough that you can paddle board year-round with confidence from touring to sup yoga. With a paddleboard, you are free to do whatever you feel like doing.
Paddling with a dog, kayak vs paddle board.
Paddle board is the clear winner on this one. Dogs love to paddle board and to be with their pack. Check out these cute sup pups and I am sure you will agree!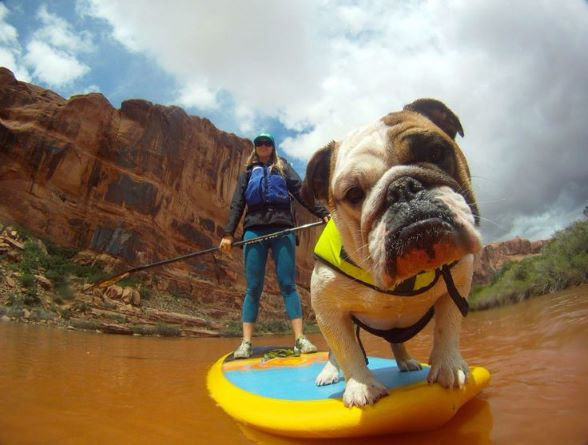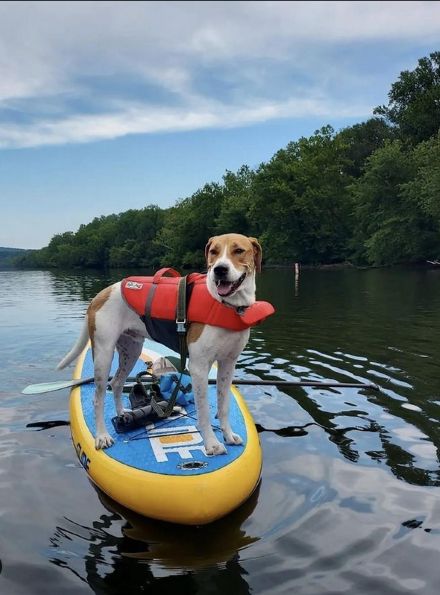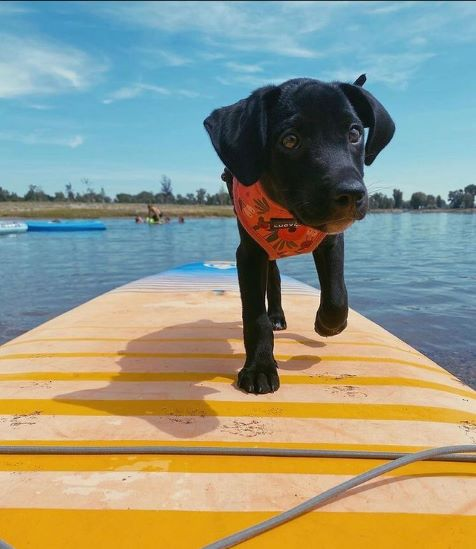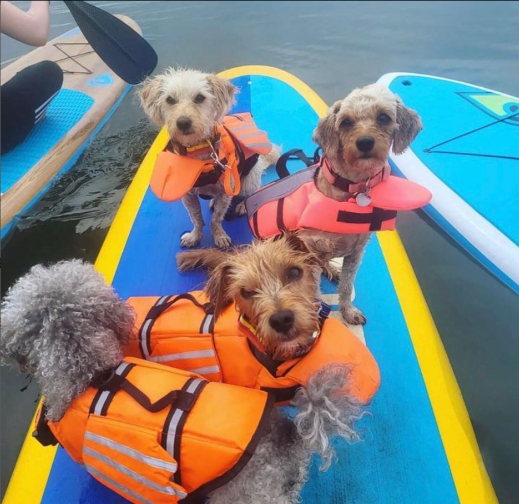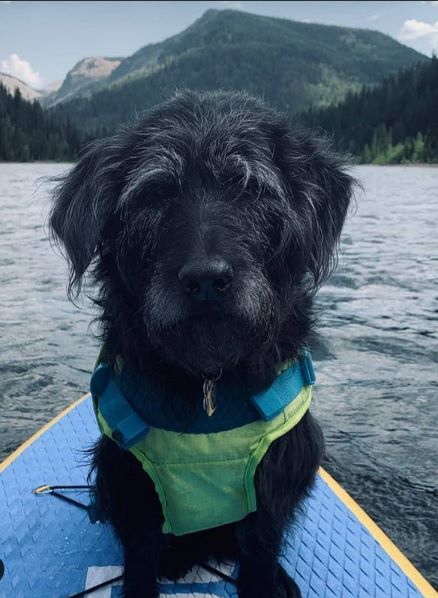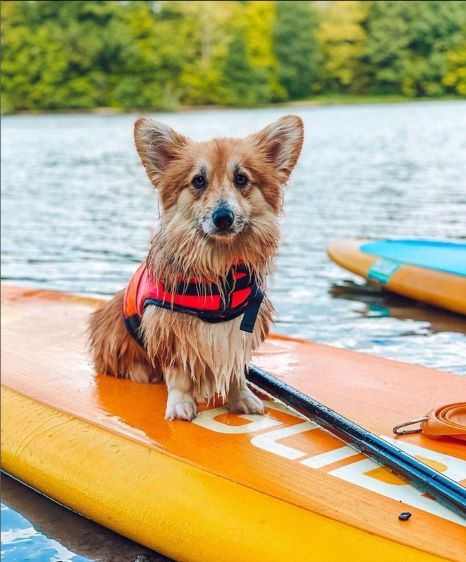 For more photos of cute pups please check out our Instagram at #glidesup and no matter what paddle board or kayak you choose we at Glide hope you have fun and are safe keep paddling.