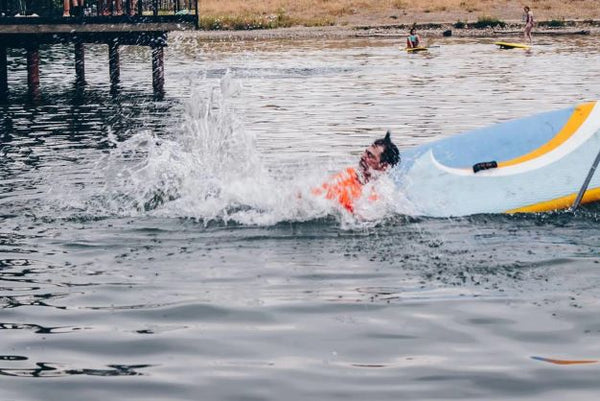 What type of paddle board is most stable?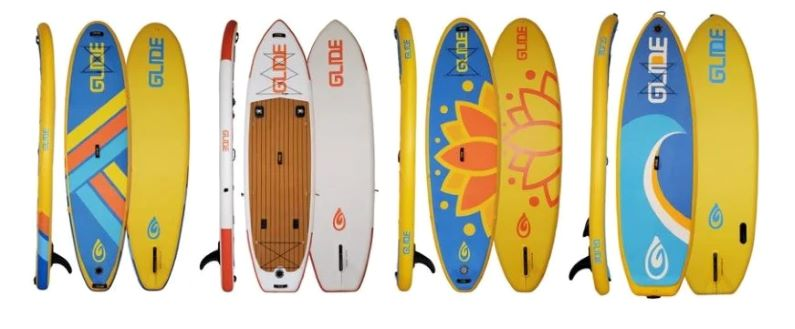 You may be wondering what type of paddle board is the most stable, and like many things on the internet, there is a lot of wrong information. Just because a paddle board is an inflatable does not make it the most stable. In this article, we introduce you to the two types of paddle boards that are the most stable stand-up paddle boards.
Yoga paddle boards are some of the most stable paddle boards made, especially if you get the award-winning Glide Lotus. From the ability to remain stable while new sup yoga practitioners are going through the routines. To those doing acrobatic yoga.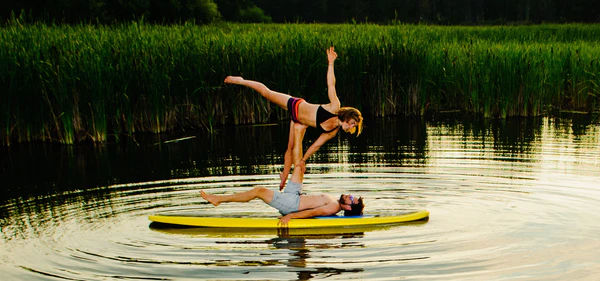 The above photo is from our solid board sup yoga board. Since being introduced to the market it has been voted the best stand-up paddle board for yoga year after year and is the go-to paddle board for yoga studios worldwide.
Living up to how the solid board performs is the inflatable paddle board O2 Lotus sup yoga board. It is so well designed that you can easily go through your yoga routine with the kids and dog.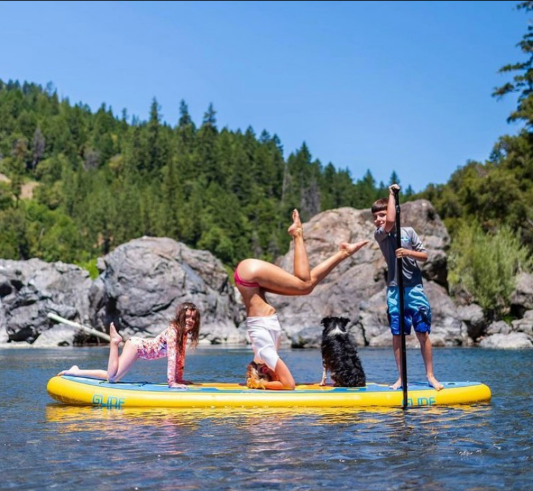 And will be stable enough that yogis will have the confidence to go through their routine even in the dead of winter on icy cold waters.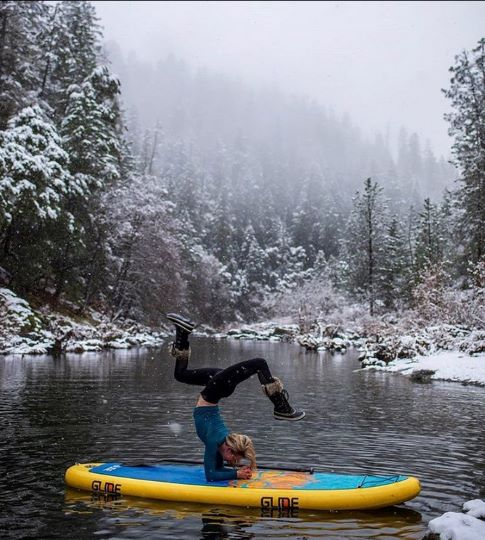 Even if you choose a yoga sup board other than a Glide Lotus you will be getting some of the most stable paddle boards on the market. Sup yoga boards regardless of being inflatable paddle boards or solid boards will be some of the most stable boards you can find.
Sup fishing paddle boards.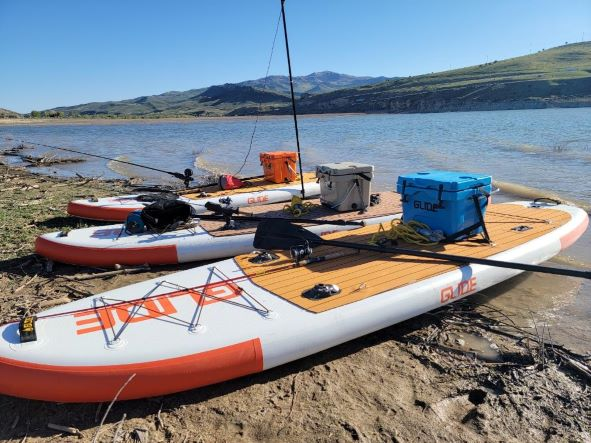 Sup fishing paddle boards are another type of paddle board that is considered to be one of the most stable paddle boards. Some fishing paddle boards offer more stability than others, for the most stable fishing paddle boards look for a Glide O2 Angler that is rated as an extremely stable paddle board. Other boards that are rated for sup fly fishing can be a good choice as well. A fishing sup like the O2 Angler is a fun paddle board that can be used as so much more than just sup fishing. They are great to use as a mobile memories maker and snorkeling platform.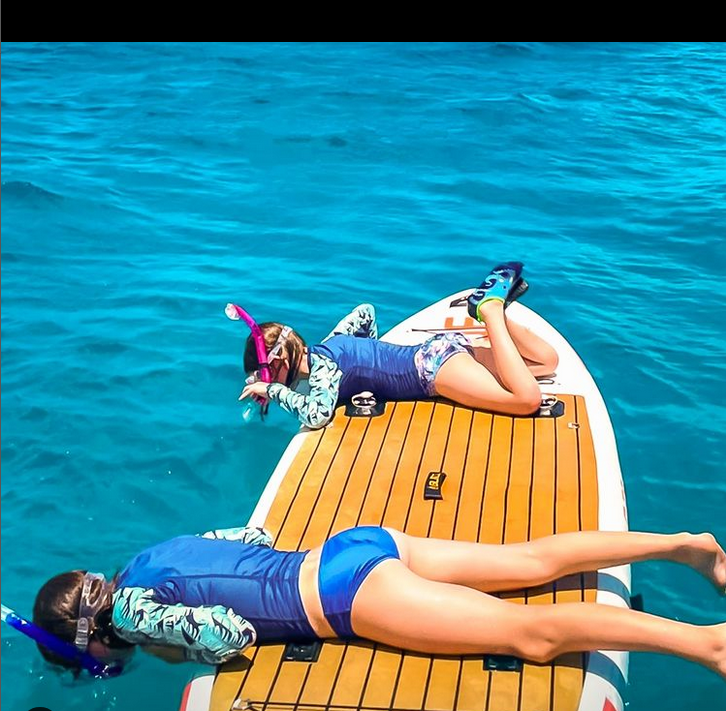 Why are they the most stable stand-up paddle boards?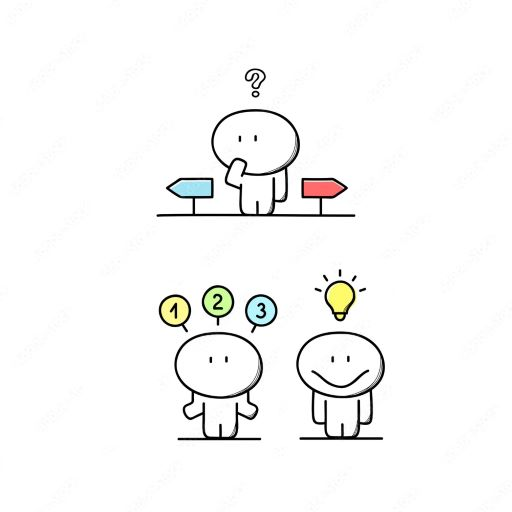 Unlike a narrower board such as a dedicated touring board, the two most stable paddle boards share some traits. They are both longer paddle boards coming in at 10ft and 11ft. Both paddle boards are wide paddle boards coming in at 35" and 36". Both inflatable paddle boards having a flat bottom also helps with creating a stable paddle board. And them having a weight capacity of 400 and 500 lbs is a huge benefit.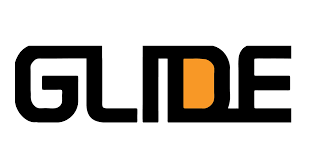 No matter what type of paddle board you are paddling or brand we at Glide hope you have an amazing time on the water. Let us know about your latest outing at #glidesup on Instagram.