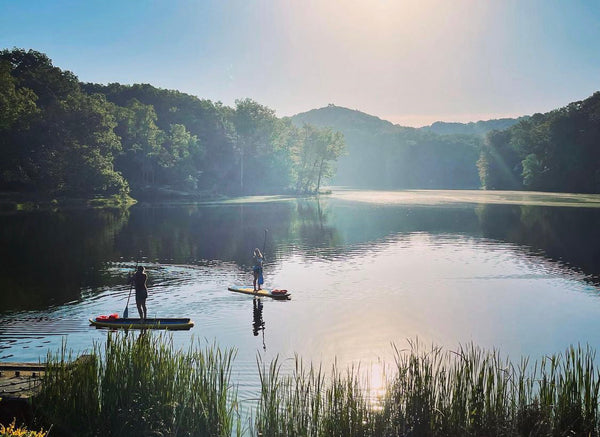 All Things Paddle Board
So you recently rented a paddle board and you are hooked! What is the next step on your journey? Start with this article on all things SUP and take it from there.
Introduction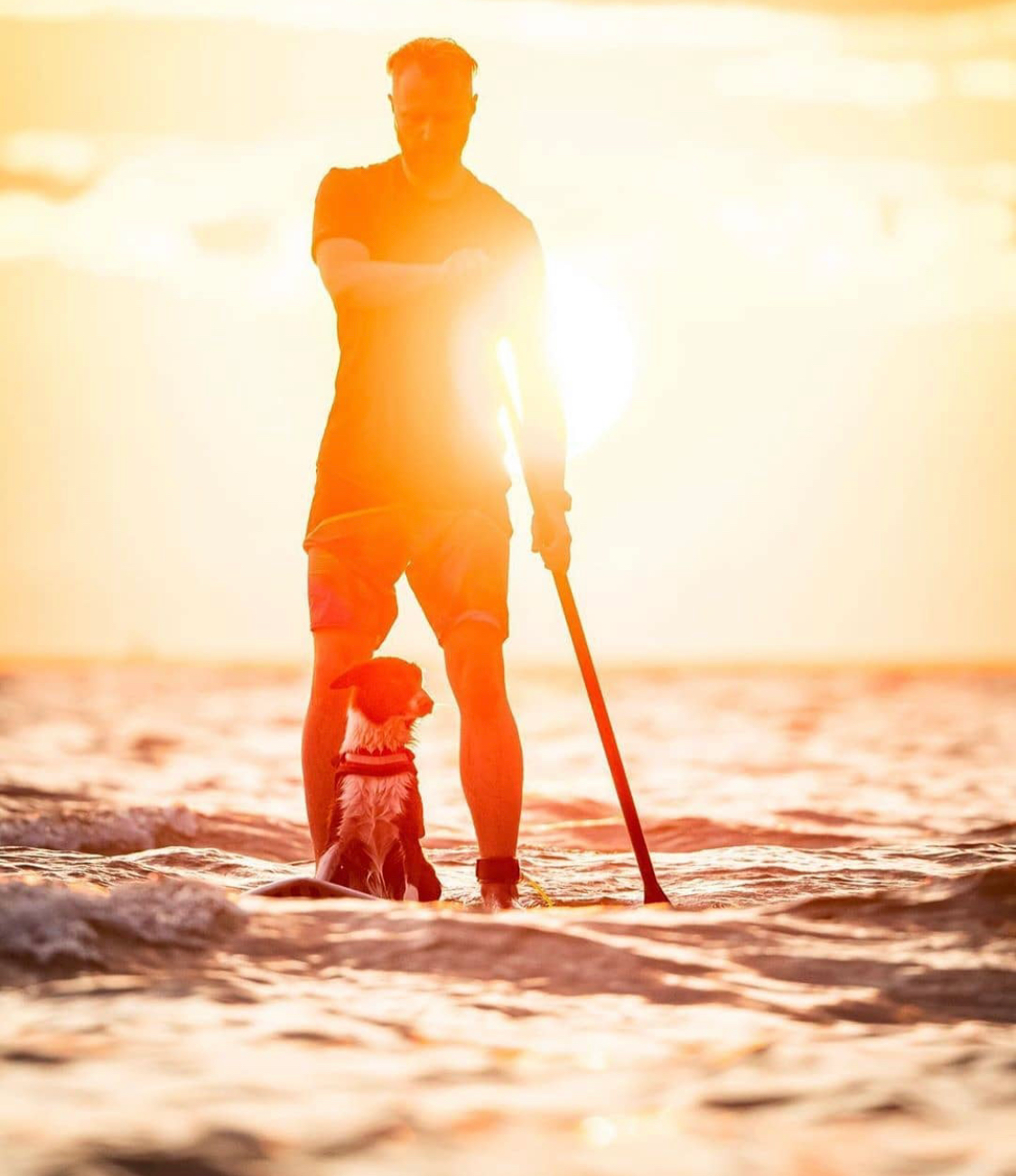 So you had your first experience on a stand up paddle board and now you're hooked? This informational guide will help you learn about paddle boarding and SUP and expand your understanding of what paddle boards have to offer you. What type of paddle boarding will you do? What kind of SUP equipment do you need?
Stand Up Paddle Boarding: Fun for You and the Entire Family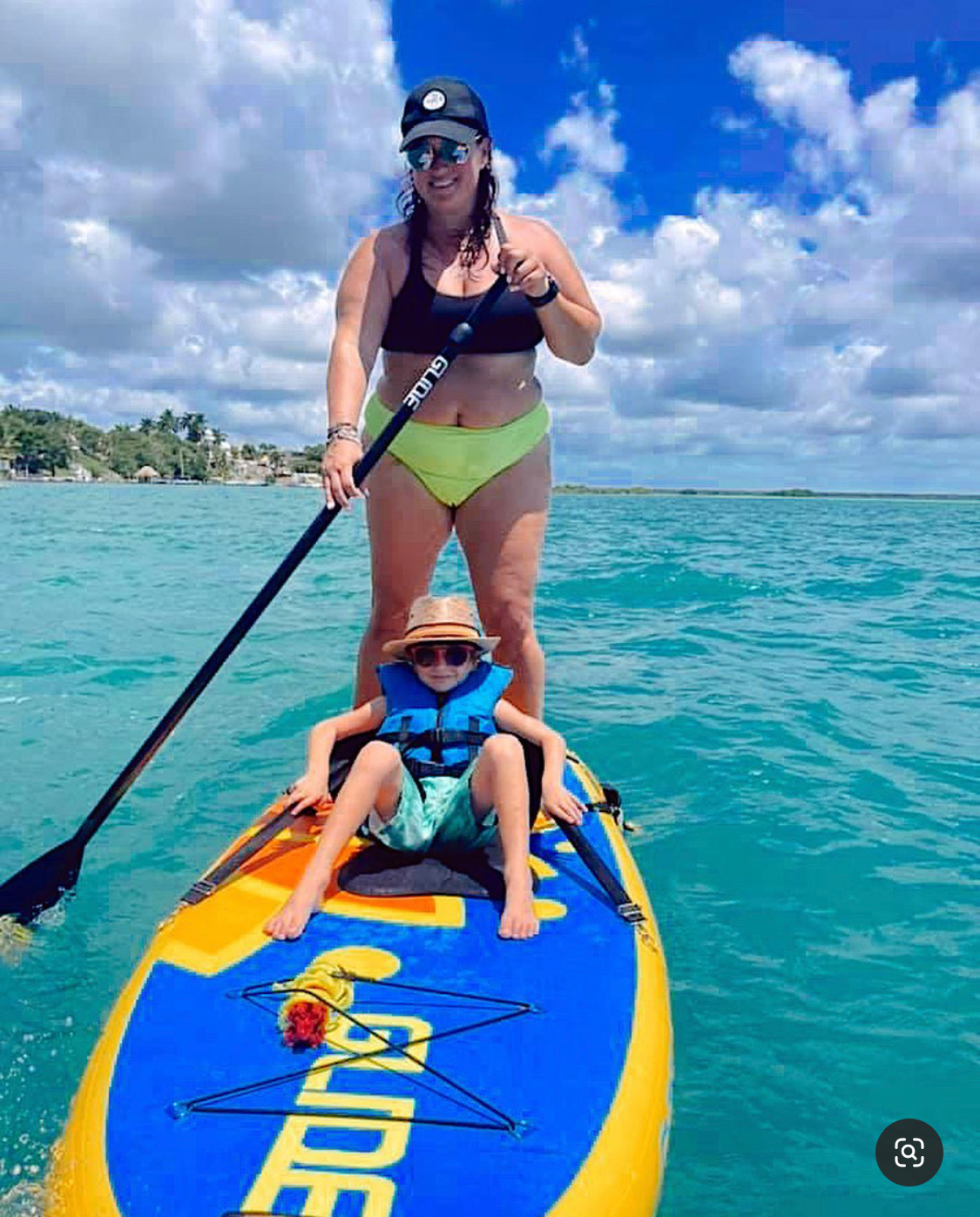 Stand Up Paddling can be learned quickly and easily and is a great activity for the entire household. Enjoy a peaceful time by paddling on water while exercising your muscles as well as enhancing your balance. Paddle boarding can be very enjoyable for everybody and you can also take advantage of the paddle board for more activities such as SUP yoga, SUP surfing, river paddling and fishing. Our paddle boards excel on any waterway - lakes, rivers and oceans. The adventurous user can use the stand up paddle boards to surf his or her local waves, paddle through icy seas and hike to secluded lakes and falls. All inflatable SUP boards are stored in a backpack and the water is never too high for paddlers (ok, maybe it can be in rivers)!
How do I choose a Paddle Board?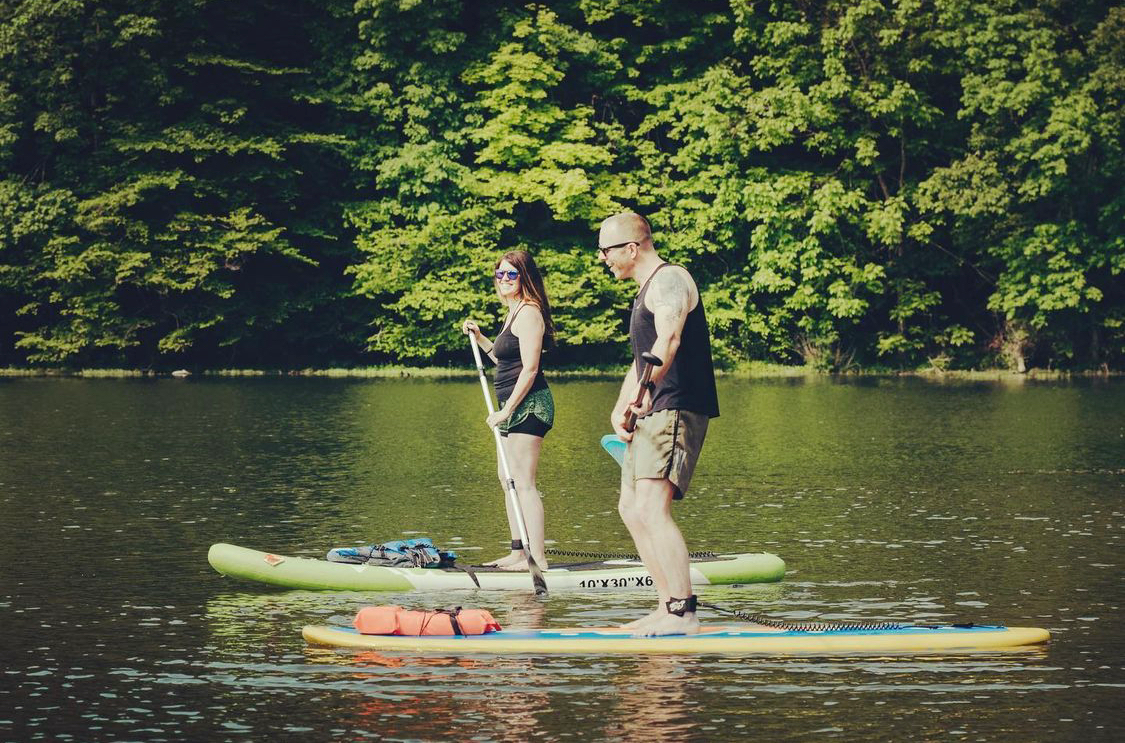 Start by deciding how much board volume you need on your stand up paddle board. Most users require a stand up paddle board which has a weight capacity between 175 – 250 pounds. Secondly, consider the length of the board. If it's your first solid board or inflatable SUP then we suggest a paddle board that is at least 8 feet long. Remember that you cannot be too light to stand up paddle board.
Next, consider your usage. Do you have any fishing experience? Do you want to bring a furry friend? Although all paddle boards have attachment points that can support mounts or can be used to strap down your gear, your pet or child may require you to get bigger paddle board. For example, the Glide Lotus SUP is perfect for yoga and/or to have a dog ride for you.
Tell me the best paddle board for beginners?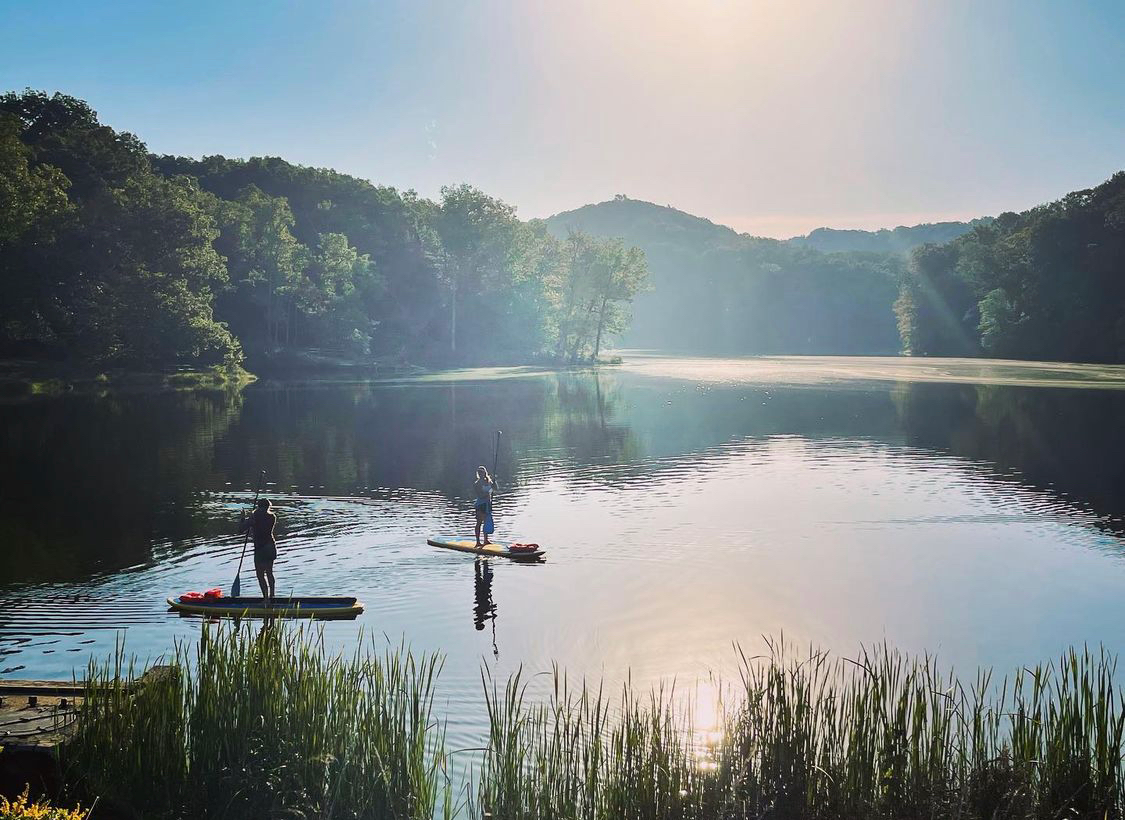 We often recommend our ten foot 6-foot Retro SUP for beginners. The reason? This is our strongest and most versatile board yet is still very affordable.
The full board EVA deck pad lets you use the paddle board for multiple activities. We have a great range of stand up paddle boards which will inspire beginner paddlers to take many future adventures.
For those who require more stability and the latest technology, look at the Angler SUP board. It is a bit more expensive but has many great features like multiple mounts, dual-chamber pump and a rolling storage bag which makes inflatable SUPs easier to transport.
Find a Paddle board You'll Fall in Love With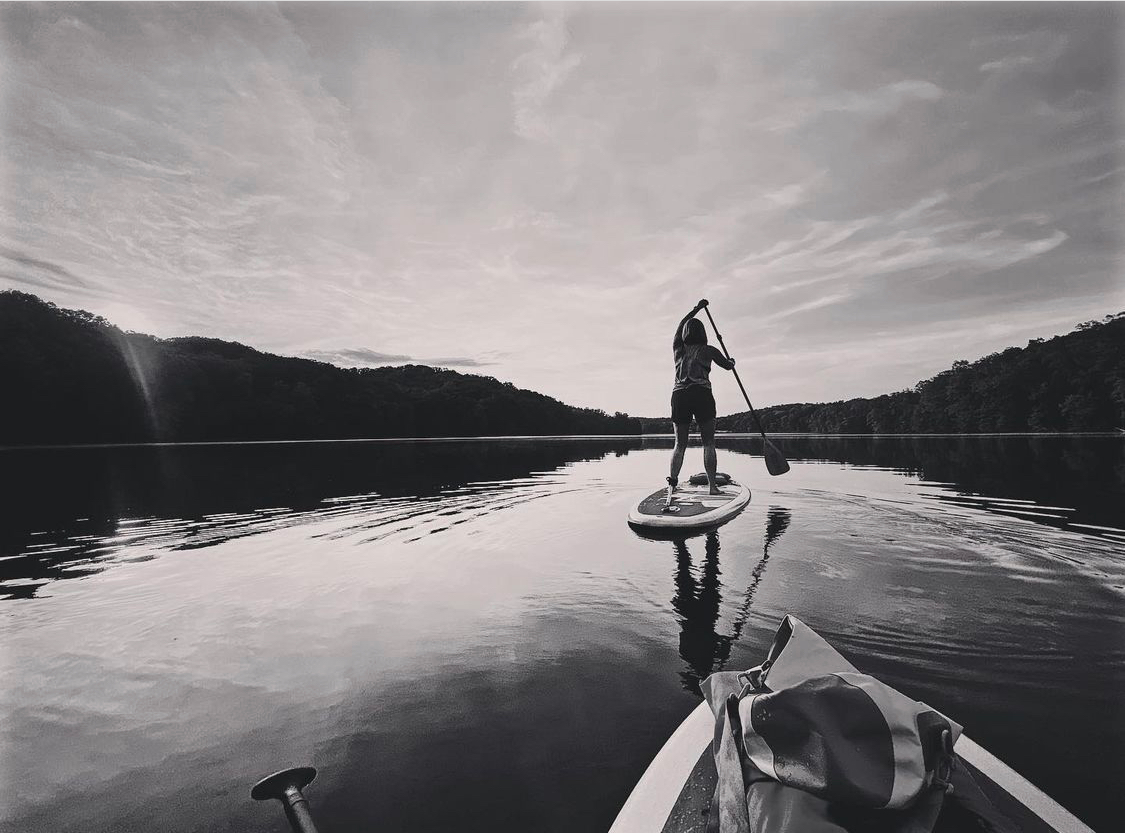 Whether you choose a hard stand up paddle board or an inflatable SUP, there are several factors to consider. The inflatable paddle board is perfect for traveling anywhere - in your suitcase, the closet, even the plane. Inflatable SUPs can be transported easily and have excellent durability. Hard paddle boards are more difficult to transport but work better for surfing, long distance paddling or SUP racing.
SUP board Volume and Weight Capacity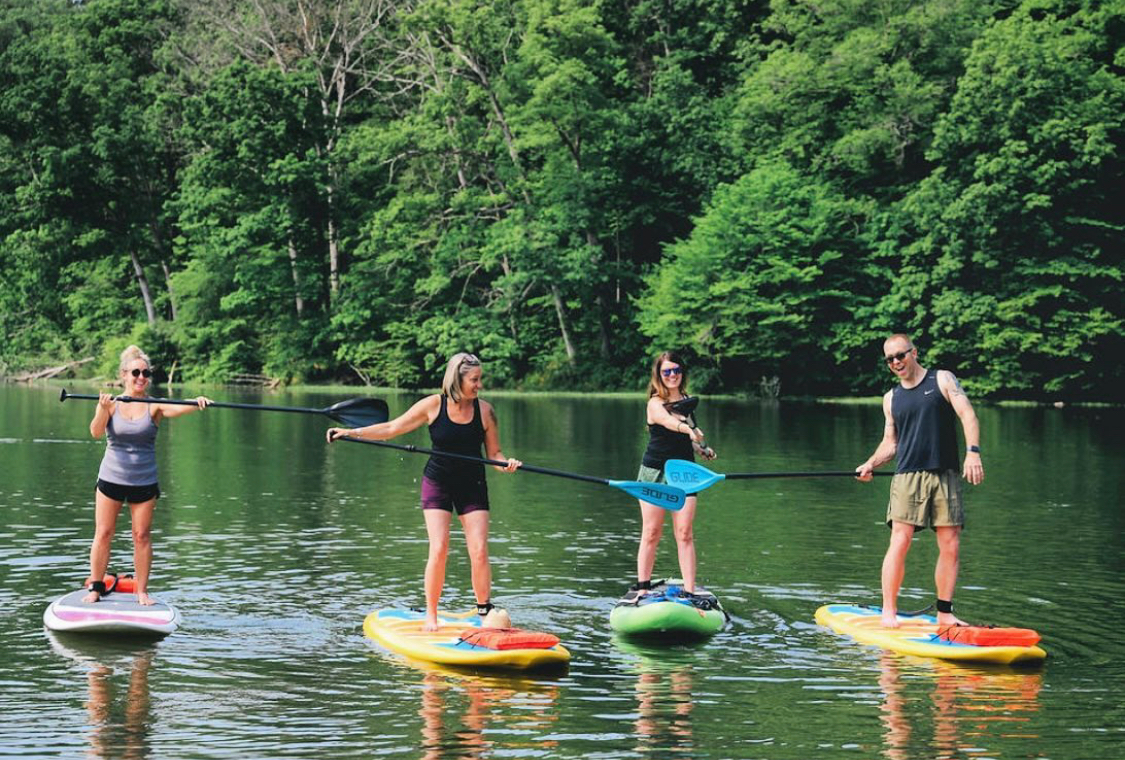 Volume and weight capacities depend on width and thickness of the paddle board. SUP companies combine these two dimensions differently for the best performance characteristics (see SUP lengths, SUP widths and SUP thicknesses in our other articles). The volume in liters indicates whether or not paddleboards are floatable with weight in them. The larger the board volume the larger its support capacity will be. The volume of the SUP can be found at Supconnect. Paddle board weight capacity: every paddle board has a rider weight capacity. This weight capacity is displayed at Supconnect as weight.
Paddle board Thickness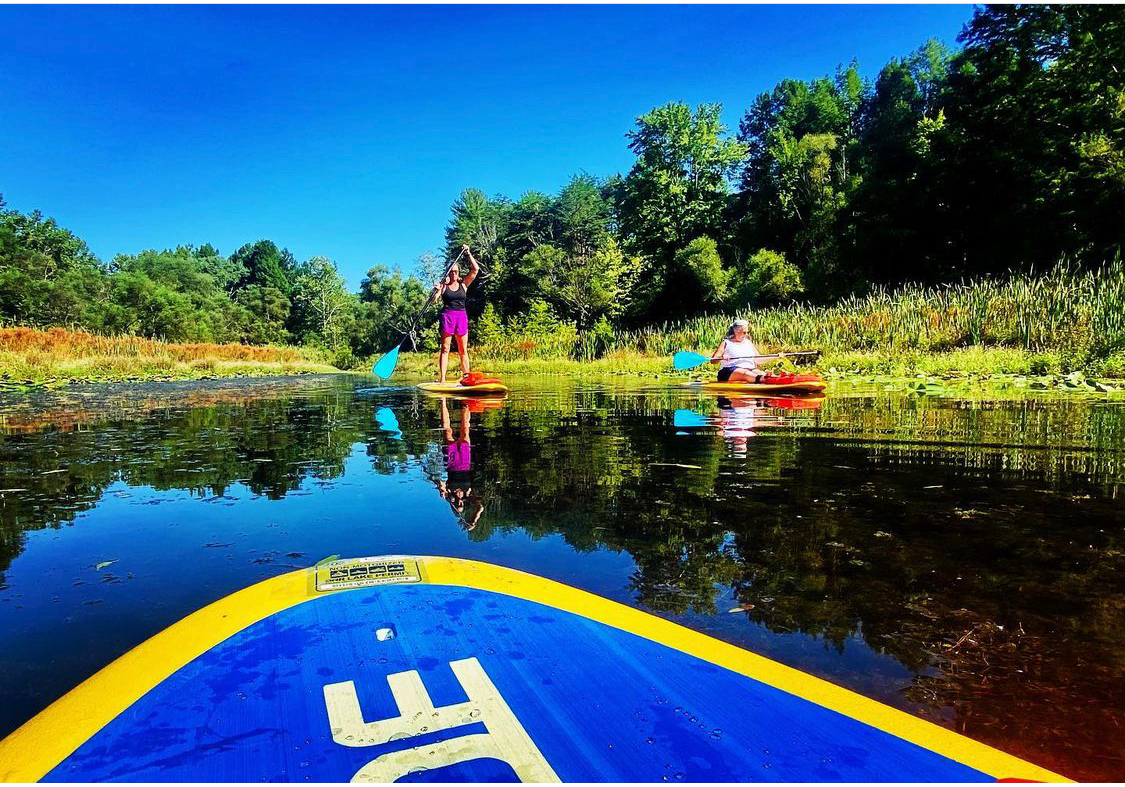 The main reason for measuring thickness in stand up paddle boards is that thickness has an effect on the weight and volume of the entire paddleboard. A thicker board will have more volume compared with a thinner board. Moreover, the larger the volume of the board the larger the weight that it will support. Typically a thicker and longer board length is combined with a displacement hull board with a pointed nose to cruise quickly on flat water because the displacement hull requires less effort to get up to faster speeds. A most races, you will see boards of this type.
Hard boards for SUP yoga or surfing tend to be a thinner shorter board with planing hulls to keep them more maneuverable. The planing hull skims along the surface of the water when the board hits faster speeds like when it's careening down a wave.
SUP Board Width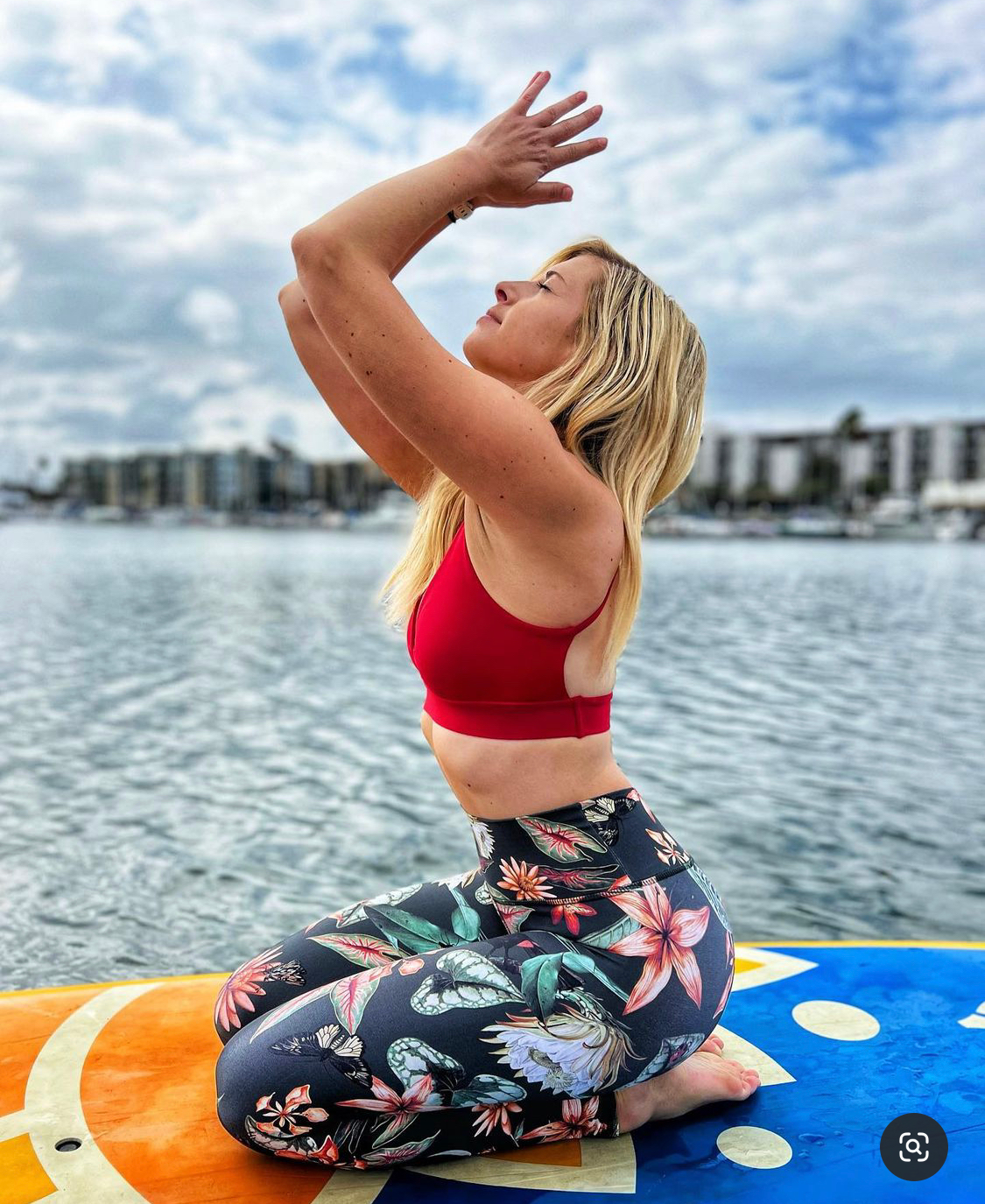 As with board length, board width effects volume, e.g. weight capacity. You may want a wider, shorter board if you need stability but a little more maneuverability. A yoga board is an excellent example of this, as they typically are only 10 feet long but are fairly wide at 35 inches or so to give the yogi a stable feel. River paddle boards are another good example because you want the stability that the extra width gives you but want to shorter board that lets you maneuver around obstacles.
Paddle board Length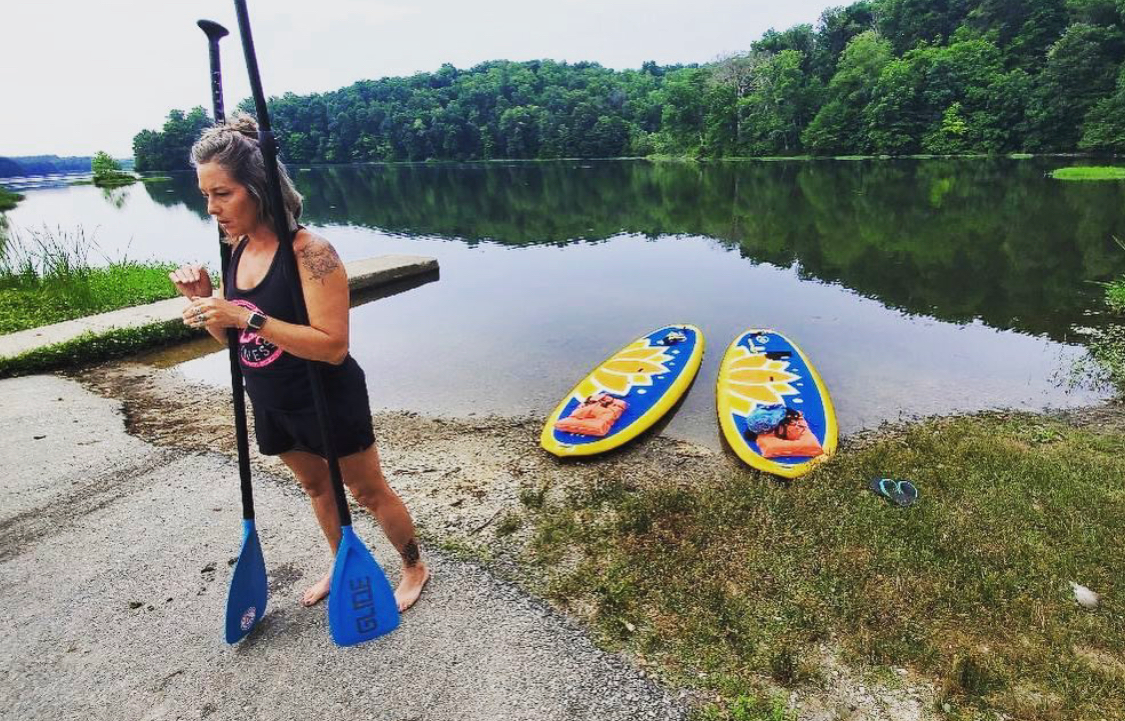 Generally speaking, length is important in how it is determined. Short boards have better maneuverability than longer boards as mentioned above. A longer board will track straighter which is important for longer distances to improve efficiency. You want your board to track nice for long distance paddle boarding so that you aren't constanting switching sides of the board that you paddle on as every time you switch sides, you lose a bit of momentum.
SUP Hull Types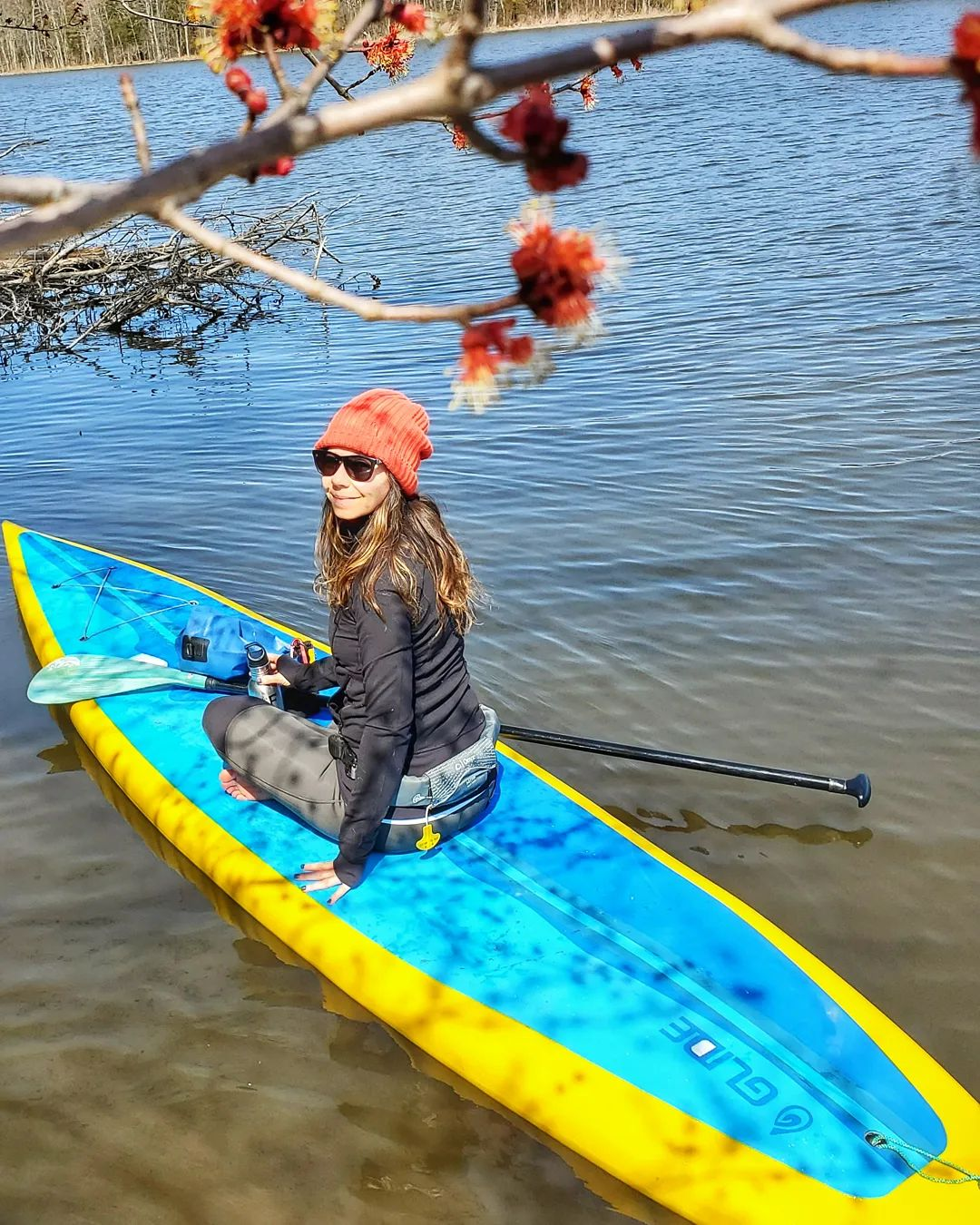 The structure of a paddle board is crucial as it determines the performance of the board on water. Most SUP's are primarily based on the planing hull or displacement hull. Several hybrid designs combine the advantages of both and each design has its own characteristics. The Glide Lotus yoga board is an example of such a hybrid hull.
As mentioned earlier, planing hulls are designed to skim along the top of the water when your paddle board is being propelled quickly by a wave or river rapids. The planing hull keeps the nose from nose diving when the board angles forward due to these propulsion forces.
Displacement hulls are designed to shed the water in front of you so that it travels along both sides of the board. These hull are great for flat water applications as they can cut through lake chop easily and keep you tracking in a straight line.
What Paddle Board Fin Setup Should I Choose?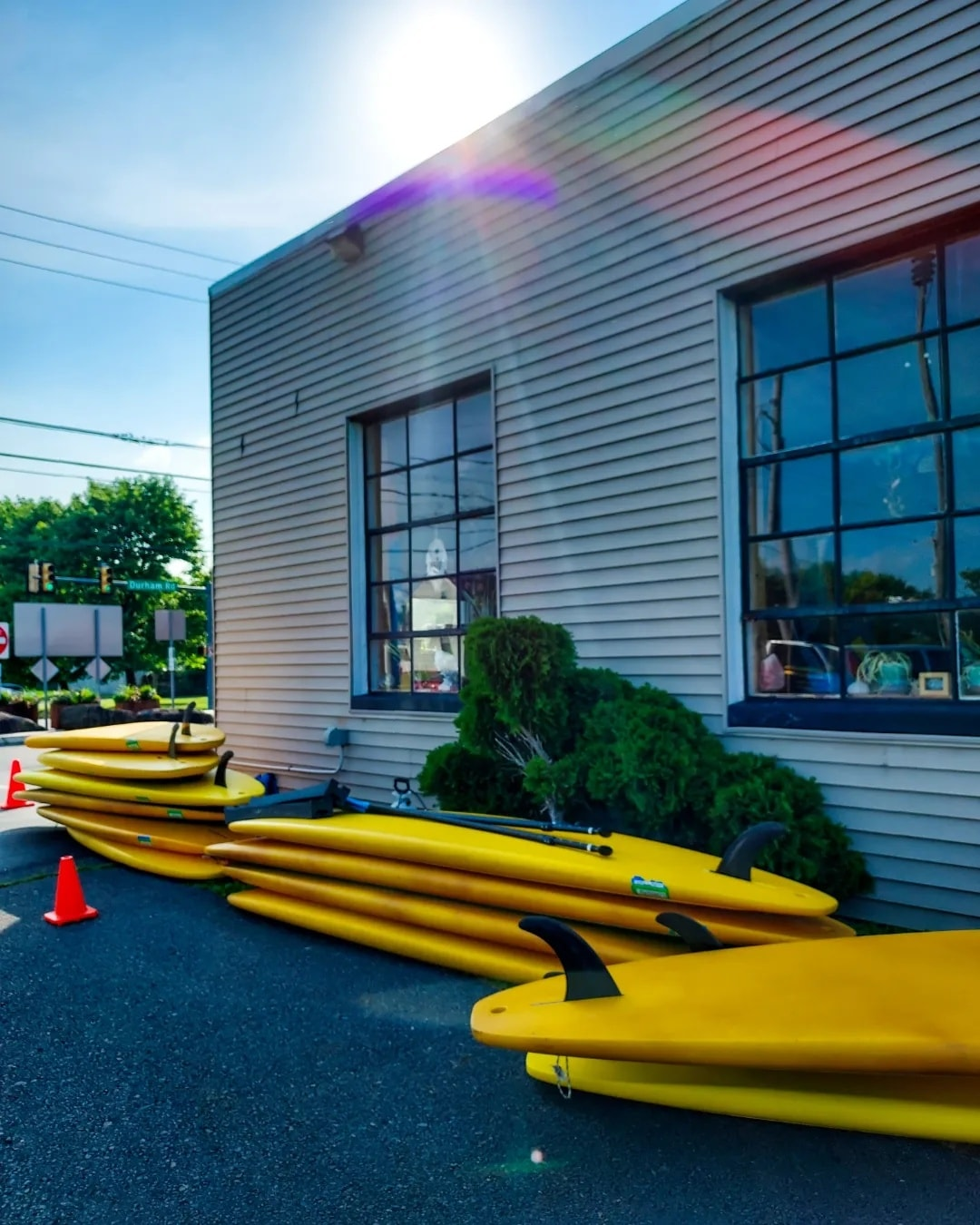 Make sure your paddle board that has a US fin box so that you aren't going to be stuck buying fins from the board manufacturer. All boards at Glide have US fin boxes regardless of whether they are hard boards with a foam core or inflatable SUPs with a woven drop stitch core.
A single fin set up is ideal for flat water paddling as turning quickly typically isn't a priority for this type of paddling. The farther back you set your single fin in the fin box, the straighter your paddle board will travel.
A tri fin base whereby a longer single fin has a smaller fin on each side of it and slightly behind it works well for surfing and river paddling. Having a shorter fin on each side of the larger fin let's the paddler really lean on the rails of the board to turn quicker. The skill levels required for these SUP disciplines is quite high as one might expect.
Are inflatable paddle boards worth the money?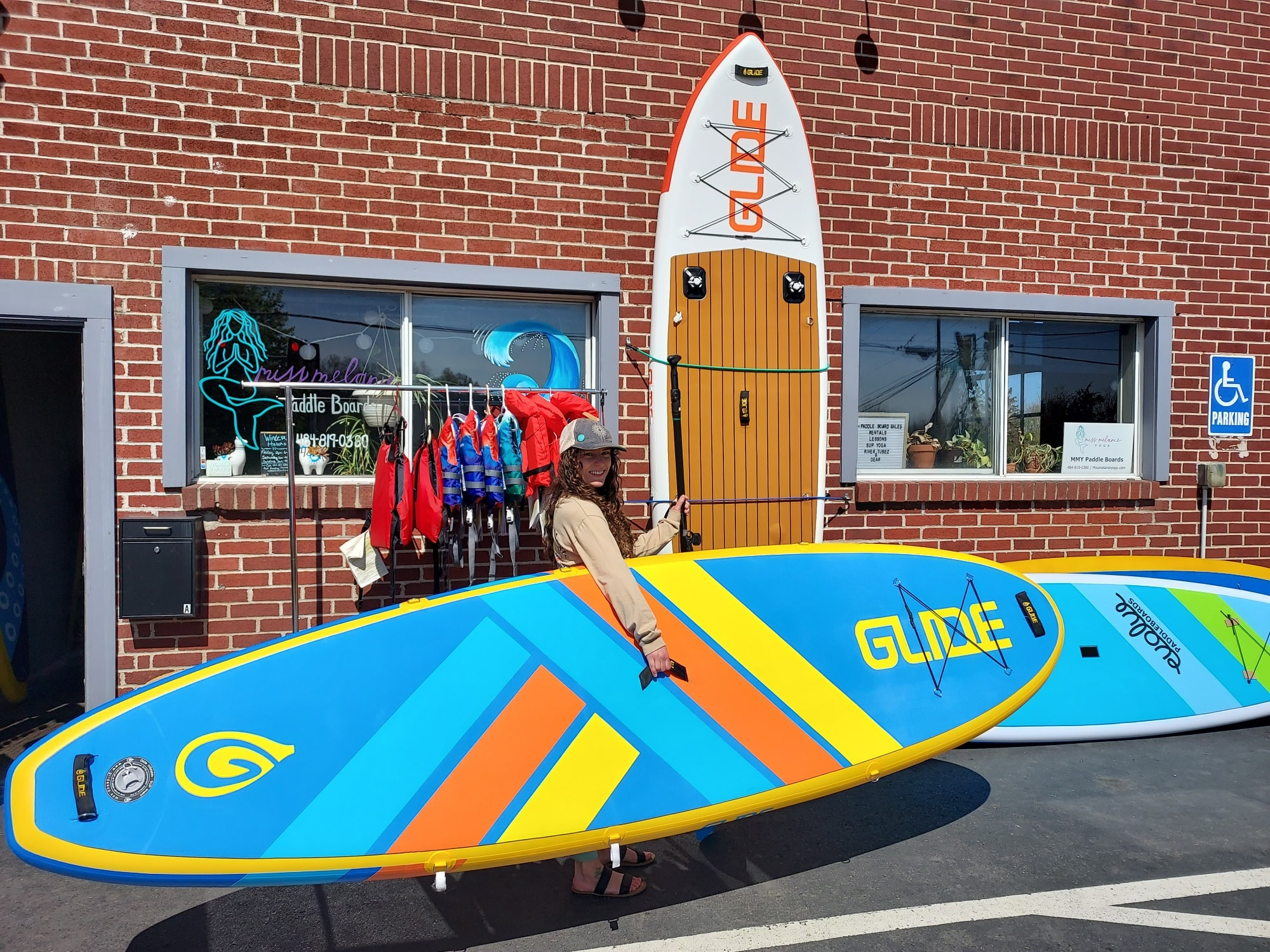 Oh yeah! Inflatable SUPs are stronger, portable and lighter weight when compared to epoxy SUPs. The also take up a whole lot of storage space either. One caveat here: Glide's hard boards have a layer of polymer that makes them tougher than both epoxy AND inflatable paddle boards.
Typically, people prefer inflatable SUPs over hard paddle boards because of the convenience of storing and transporting them. For those wanting extreme performance on SUP boards for racing or surfing, it may be worth thinking about a hard paddle board as an alternative.
What Glide paddle board should I choose?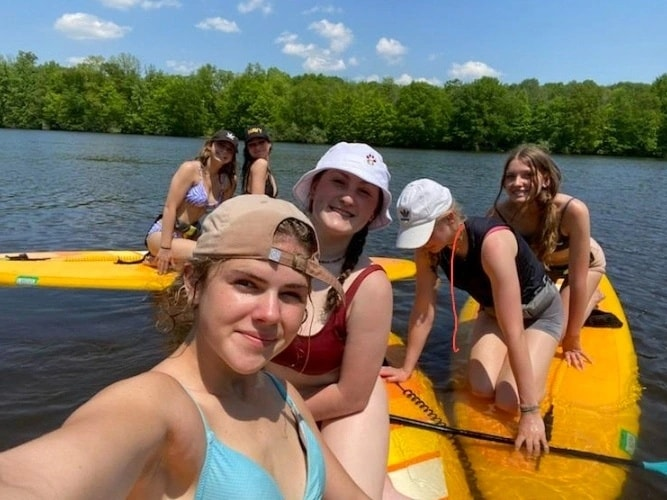 The Glide Retro o2 inflatable SUP. This board provides an easy entry point into all of the SUP disciplines, especially if you are just entering this brave, new world. Unlike most other boards, it has many premium accessories and features and it comes with an excellent warranty and is really an ideal paddle board overall.
Our 12 foot Quest inflatable SUP is designed for adventurous riders. Especially those looking for paddle boards to cover long distances faster. It is truly a fantastic touring board that will allow you to explore many a backcountry waterway.
Paddle board Extras and Accessories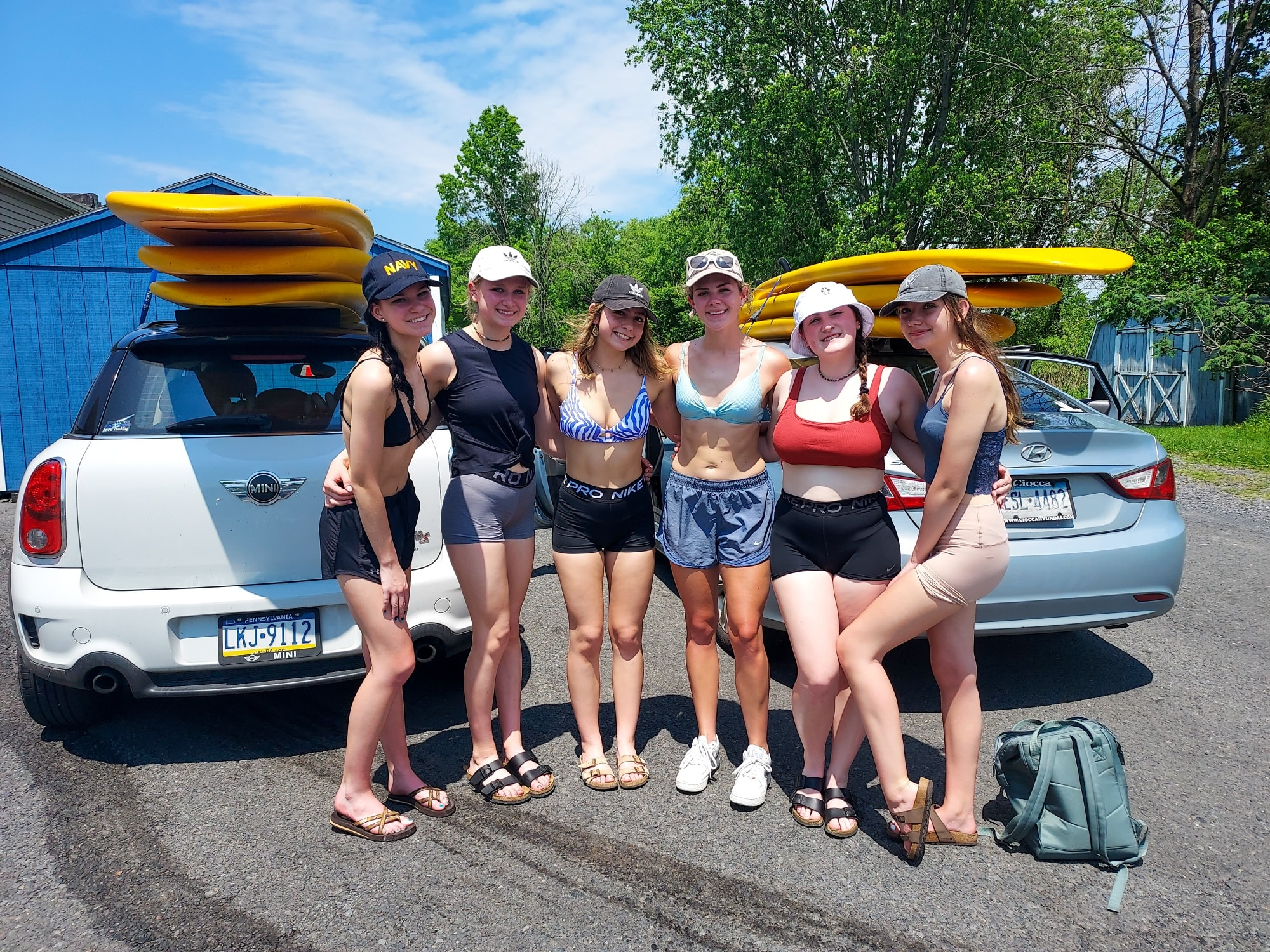 Once you have purchased your first paddle board, a few additional items will be necessary to fully enjoy paddle boarding.
You will definitely want to invest in a Coast Guard approved PFD, some dry bags, and proper SUP wear. The clothing you invest in will be very dependent on the temperature of both the air and the water since you never know when you with be going for an unintentional swim. We cover a lot of those item here and here.
You'll love our paddle boards, we guarantee it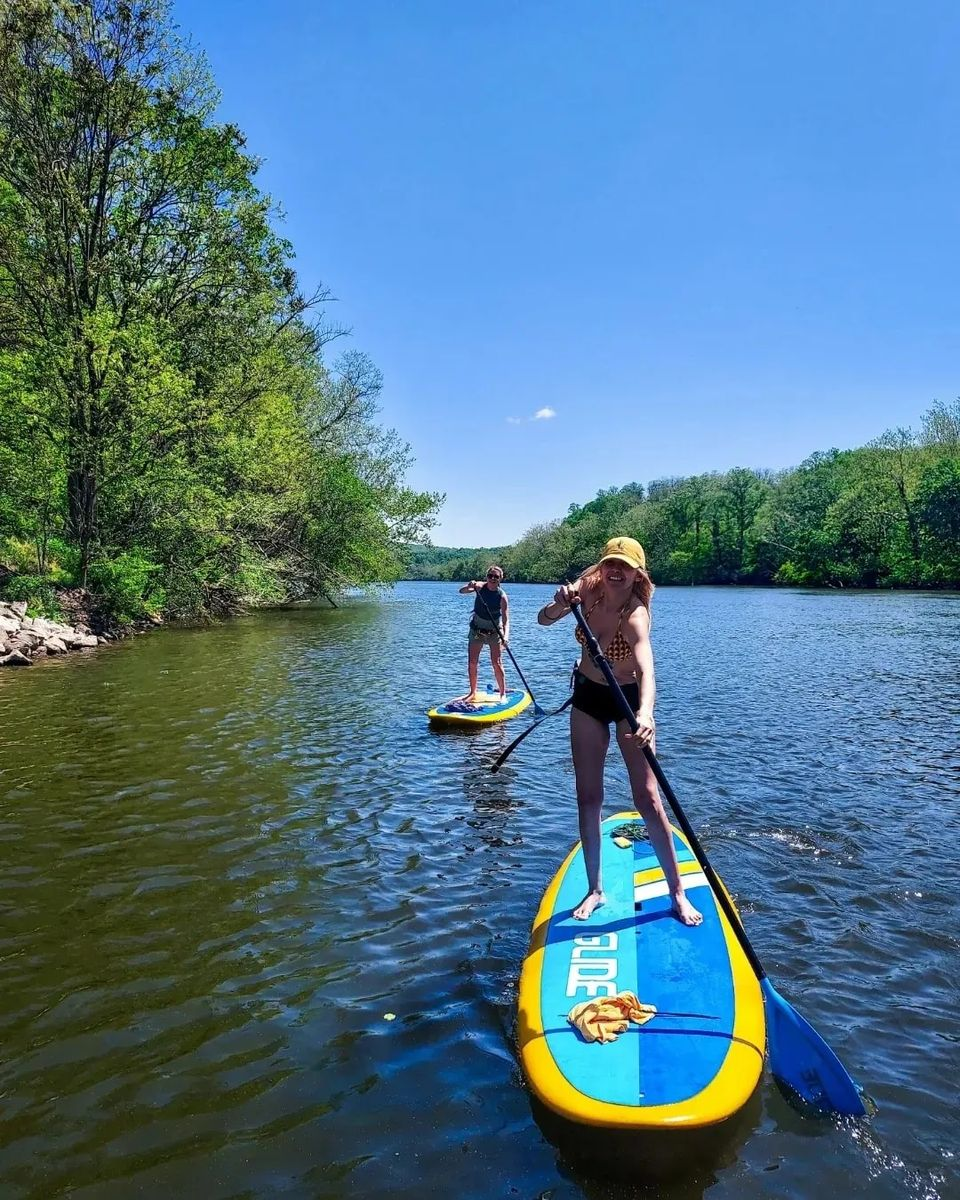 Each Glide paddle board comes with a 2 years warranty and a 60 day customer satisfaction warranty. The two factors that have made Glide a top tier paddle board company since 2010 are: durability and performance. That's it. What more could you ask for?
Our entire inflatable SUP package is shipped free of cost. So what exactly are you waiting for?
Related Topics
TOP 3 TIPS TO BUYING YOUR FIRST PADDLE BOARD
WHAT ARE YOU LOOKING FOR IN A PADDLE BOARD?
THE ULTIMATE GUIDE TO TOURING ON YOUR SUP
HARD SUP VS INFLATABLE PADDLE BOARD