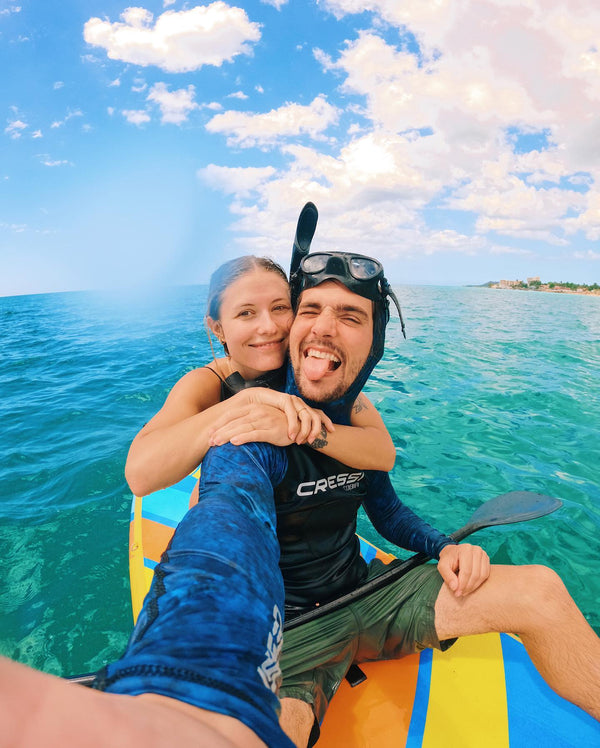 Exploring Underwater Worlds: Stand Up Paddle Boards as Platforms for Snorkeling and Freediving
Stand up paddle boards are a great launch pad to explore the worlds that exist beneath the water's surface.
The Rise of Stand Up Paddle Boards
Stand up paddle boards (SUPs), once a niche segment of water sports, have now burst into mainstream popularity, providing diverse opportunities for on-water adventure. Paddle boarding offers a unique vantage point on the water's surface, while also providing a platform for other activities such as snorkeling and freediving. The best paddle boards for these activities combine stability, maneuverability, and ample space for gear storage.
Inflatable paddle boards have become a popular choice due to their portability and storage advantages oversolid paddle boards. Using drop stitch technology, inflatable SUPs can offer comparable rigidity and stability to their solid counterparts. Many even feature D rings and other attachment points for gear, making them well-suited for adventurers who wish to snorkel or freedive.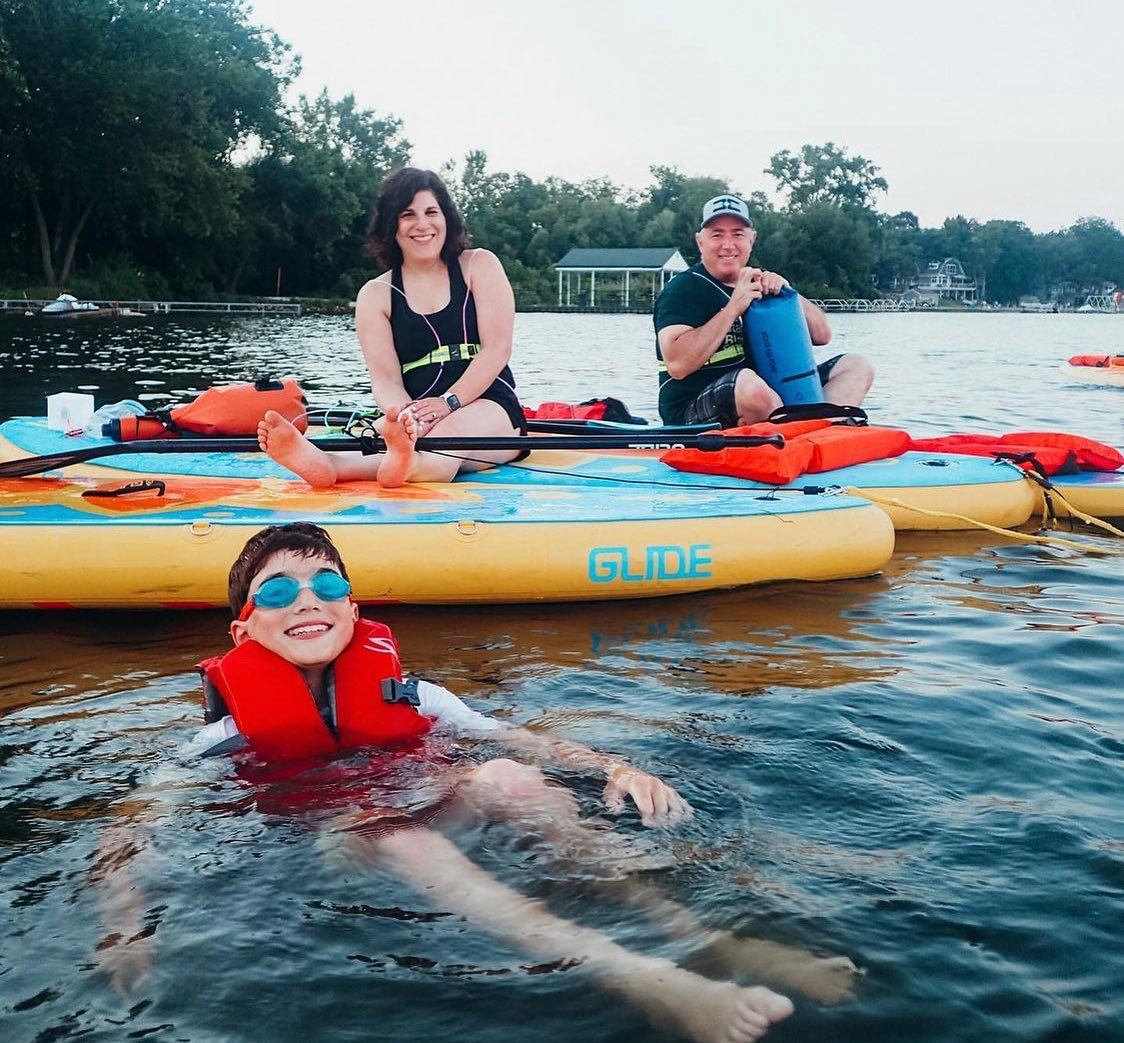 However, solid boards, such as fiberglass or carbon paddle boards, may offer advantages in speed and performance. Choosing between an inflatable paddle board and a solid paddle board often comes down to individual preference, intended use, and logistical considerations.
Gearing Up for Snorkeling and Freediving Adventures
When using a stand up paddle board as a platform for snorkeling and freediving, safety and preparation are key. A touring board,known for its speed and straight-line tracking, can get you to your destination quickly, but a more stable board might be a better choice when you're diving frequently or carrying additional gear.
In terms of gear, a basic snorkeling set-up (mask, snorkel, and fins) should be included. Freediving requires more specialized gear, including a suitable weight belt and a low-volume mask. All equipment can be stored on the board using straps or attached to D rings, keeping it secure while you paddle.
Extra safety equipment, like a leash attachment point and a repair kit for inflatable boards, should also be carried. For inflatable SUPs, an electric pump can make the process of inflating your board easier and quicker, leaving you more time for exploration.
Best Locations for SUP-Based Underwater Exploration
The best locations for combining paddle boarding with snorkeling and freediving are calm, clear, and teeming with marine life. Flat water locations such as local lakes or sheltered coastal areas are perfect for beginners. As your skills and confidence increase, you may wish to venture into more challenging environments.
Combining Paddle Boarding, Snorkeling, and Freediving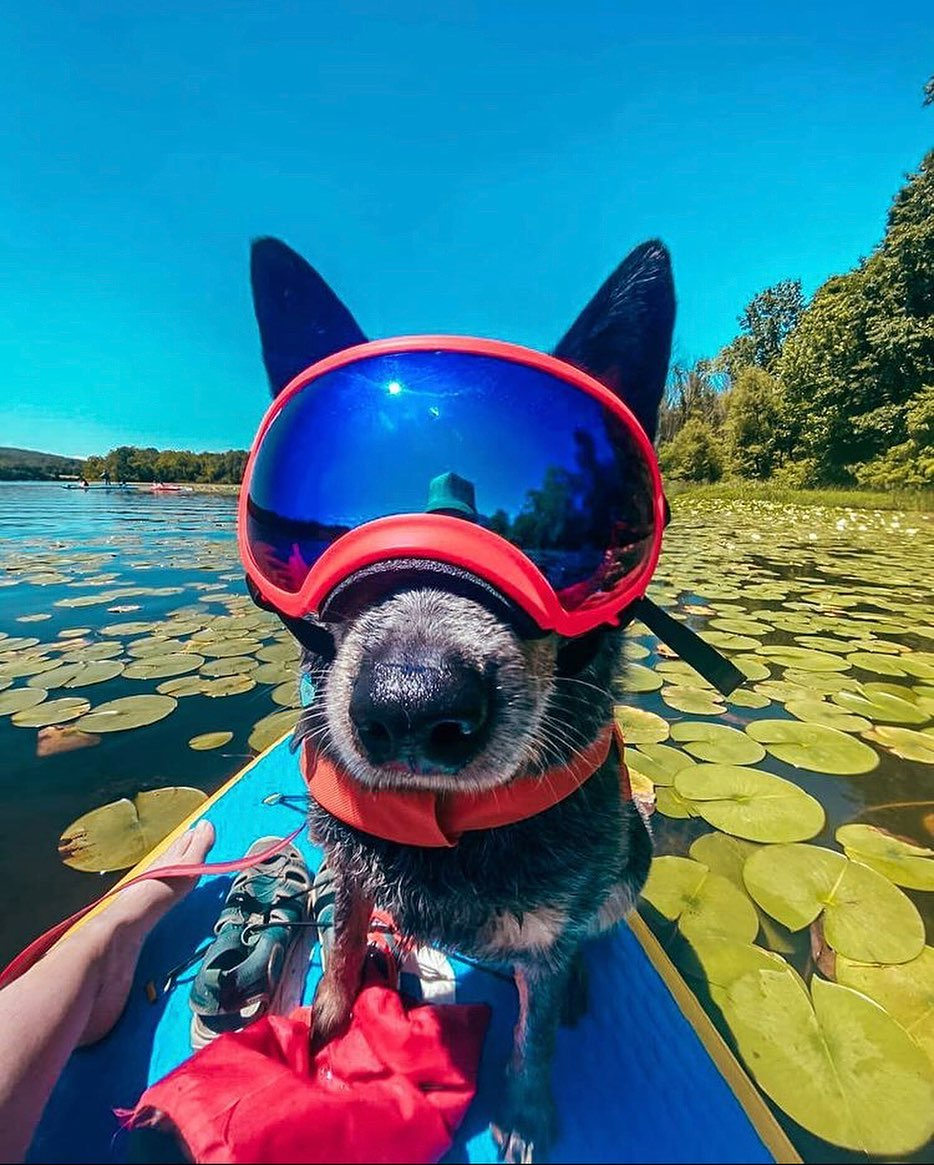 Paddle boarding allows for a unique approach to snorkeling and freediving. You can use your board to cover large distances, then dive from it to explore underwater worlds. Your stand up paddle board serves as a floating base, where you can rest, adjust your gear, or just enjoy the view.
Always ensure your board is anchored or tethered to prevent it from drifting while you're underwater. It's essential to carefully manage your equipment to avoid entanglement – a tidy board is a safer board.
Embracing the Adventure of Multi-Activity Paddle Boards
With the rise of inflatable SUPs, there's been an increase in the variety of uses for paddle boards. The multi person paddle board offers a unique group experience, while others are optimized for yoga or even fishing paddle boards equipped with rod holders. A paddle board can also be converted into a kayak hybrid with the addition of a kayak seat, offering an exciting blend of activities for the adventurous at heart. This versatility expands the opportunities for exploration and adventure, whether you're heading to a local lake or an ocean reef.
Additional Features and Accessories for Underwater Explorations
To optimize your paddle boarding-snorkeling-freediving experience, consider boards with additional features that suit these activities. Boards with a large weight capacity and numerous attachment points are ideal for carrying gear. Removable fins can be adjusted to match water conditions and improve the board's stability. A paddle sheath can keep your paddle secure while diving, and dedicated storage for safety equipment such as a repair kit can provide peace of mind. Whether you prefer inflatable paddle boards for their portability or solid boards for their performance, there's a board out there to match your underwater adventure needs.
Final Thoughts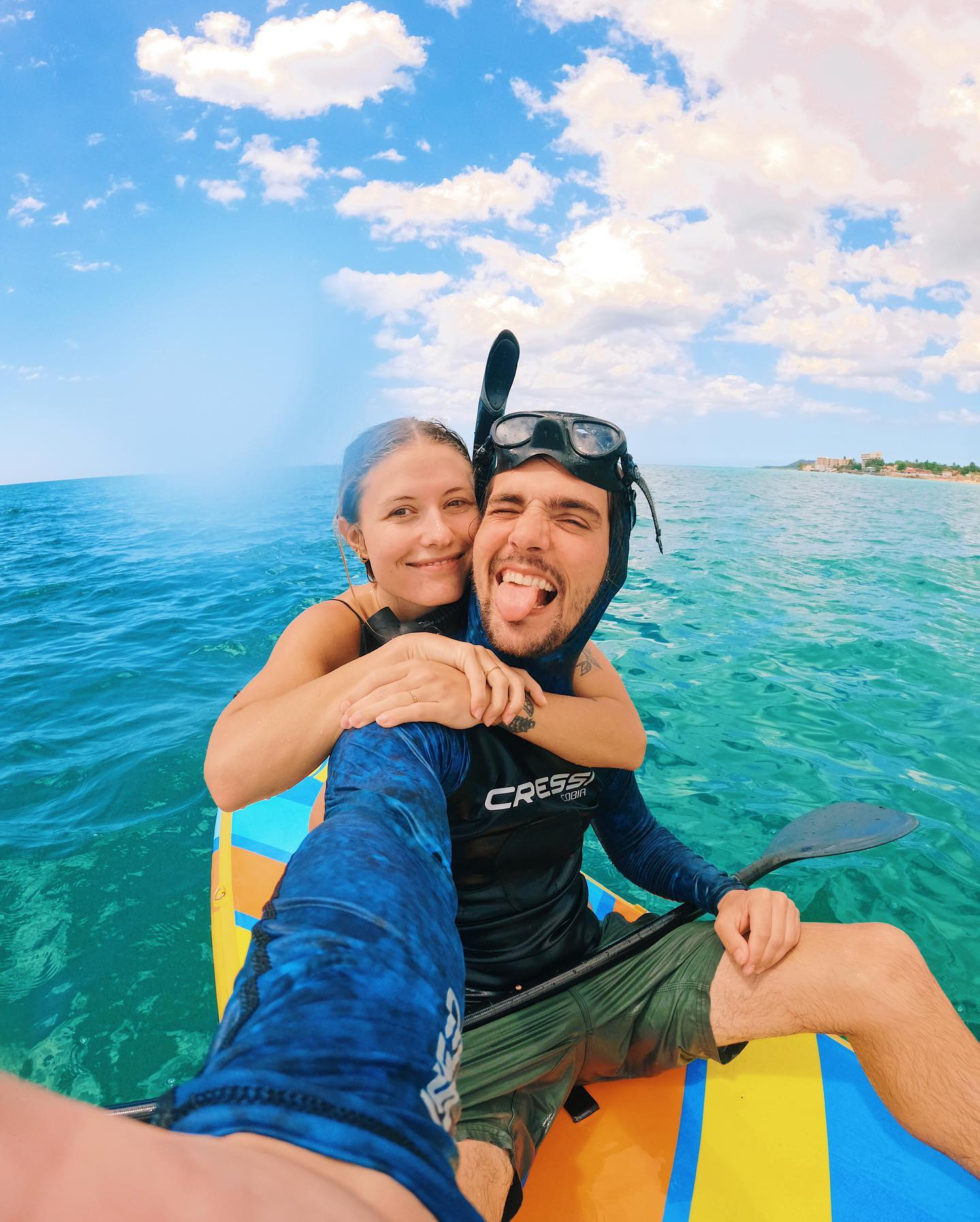 Whether you choose an inflatable paddle board or a solid paddle board, paddle boarding offers a unique and versatile platform for snorkeling and freediving. By combining these activities, you can access and explore a rich underwater world that would otherwise remain out of reach. So, gear up, stay safe, and dive in!
Please note that even though paddle boarding can be a fun and rewarding activity, it requires a level of physical fitness and technique. Likewise, snorkeling and especially freediving, require training and awareness of the risks involved. Always ensure that you're equipped with the right knowledge and gear before venturing out, and consider taking lessons if you're a beginner.