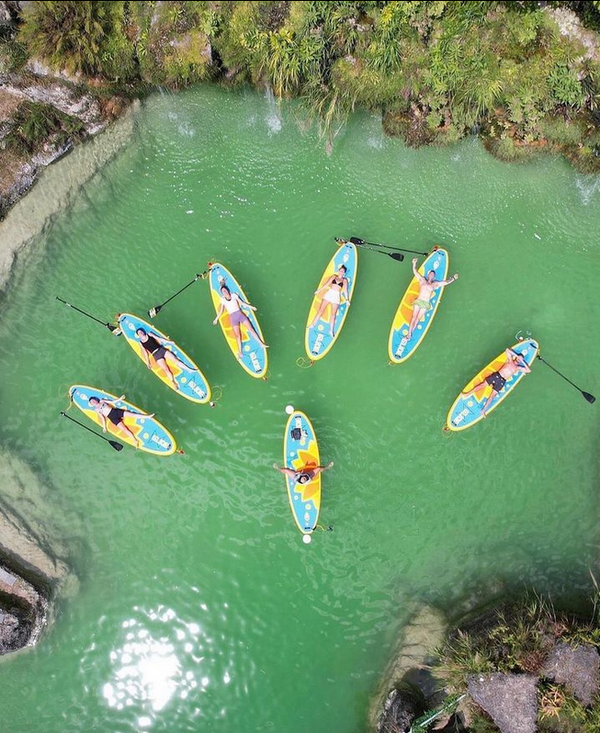 Can you do yoga on any paddle board?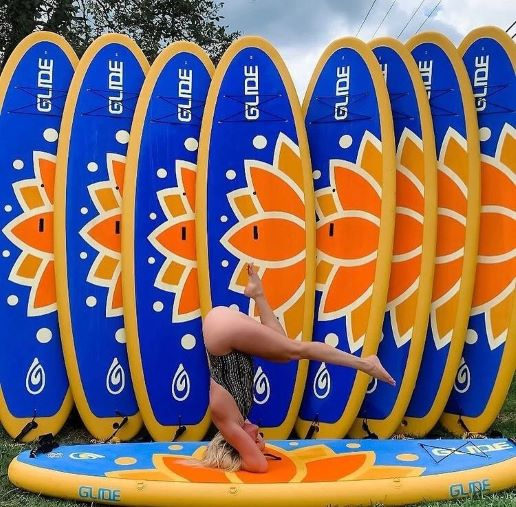 Yes, you can do sup yoga on any paddle board, although should you? Some paddle boards will be much harder to go about your sup yoga routine and may not put you into the relaxing benefits you would otherwise accomplish. As always we recommend the Glide Lotus sup yoga lineup, the most beloved sup yoga board worldwide.
Narrow paddle boards such as racing sups and touring paddle boards are not ideal for sup yoga, you may be able to get through some sup yoga classes with these types of boards although you will most likely struggle to do so.
Sup fishing paddle boards, while they are usually long enough, wide enough, and stable enough to make getting through sup yoga classes easy, they are not recommended. The gear mounts and d rings on the deck are awesome for fishing poles and taking gear with you. Not so much for finding inner peace when you step on one while trying to flow through the yoga poses.
Depending on the type of sup yoga classes or routine you will be doing the weight capacity of the yoga board is important. You will also want a wider and more stable board like the Glide Lotus. Especially if doing acrobatic yoga practice.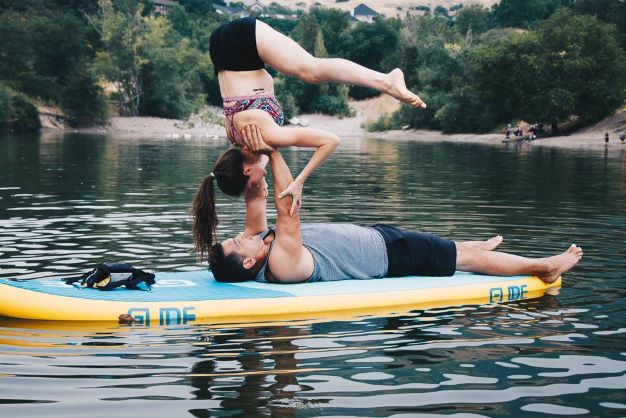 You will also want a paddle board that will inspire confidence in you, especially if you will be doing sup yoga in the winter on icy cold waters.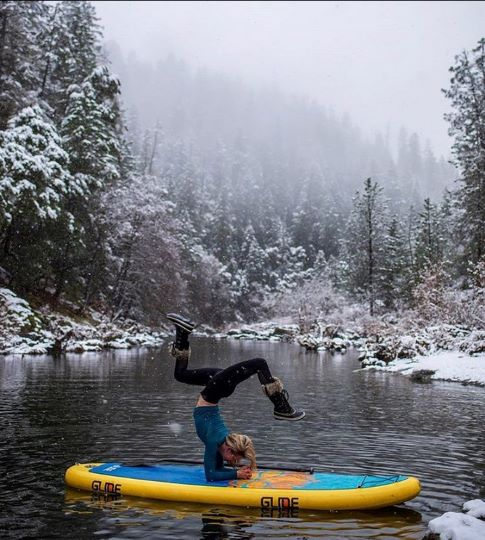 To learn more about the award-winning Glide Lotus check out this article. The Glide lotus will quickly become your favorite yoga mat!
No matter what board, or brand you are practicing yoga with we at Glide wish you the best. Have with your sup yoga board! Let us know if your yoga paddle board is an inflatable paddle board or a hard yoga paddle board at #glidesup on Instagram.