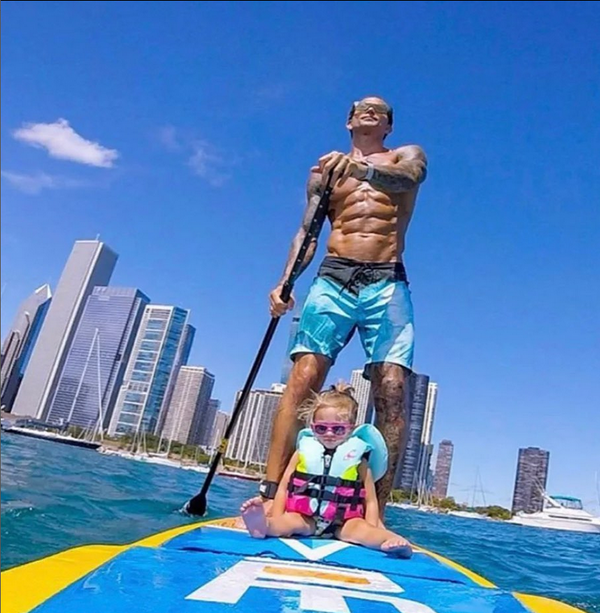 Fitness paddle boarding, health benefits, or hype?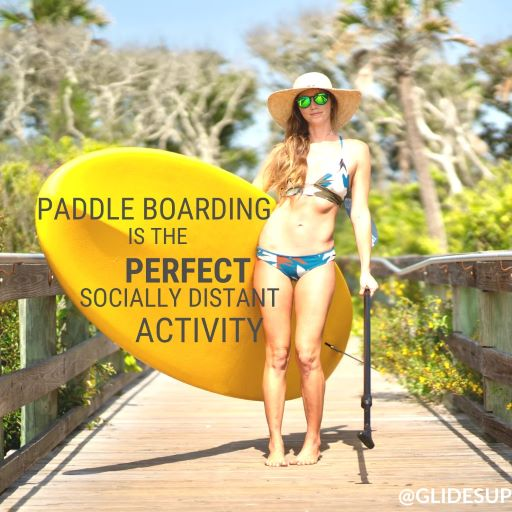 With covid on the rise, the benefits of stand-up paddleboarding are once again proving why the sport is ideal for people of all fitness levels. The sport is one that can be done by anyone no matter what their fitness level is. It is also the perfect socially distanced method of exercise that can still be done with friends, family, and loved ones.
The physical benefits of paddle boarding.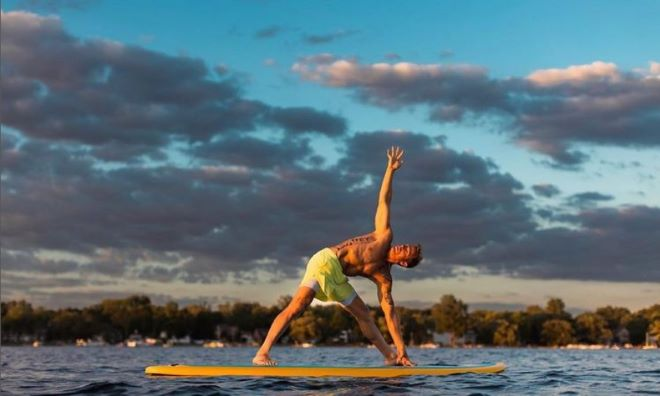 Paddleboarding has many physical health benefits, from helping to train your many muscles that help keep you balanced to a full body workout. Besides working and strengthening your leg muscles, core muscles, and abdominal muscles you can also increase core strength and flexibility with paddle board yoga.
The great news is that you do not have to plan on doing an intense workout, as the simple act of paddle boarding will work out more muscles than you think as you paddle, balance, and just enjoy a fun activity. This lets even those who are just starting to get into shape have a great workout while not feeling like they are doing a workout. Your body may be a little sore the next day until you get used to it, although it is the good sore that lets you know burnt more calories as you push your endurance even further along.
Sup yoga is a great workout that can benefit anyone.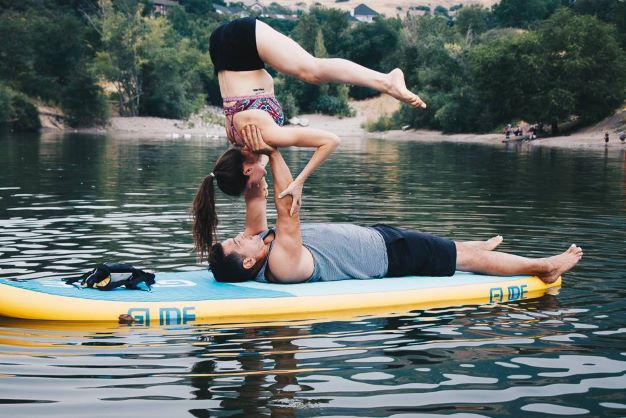 Sup yoga is a low-impact exercise that has amazing benefits for anyone. With sup yoga you can help speed up recovery and mobility times, as well as help prevent injuries. Sup yoga has also been shown to help reduce back pain and other pains that may ail you. As well as the following benefits from sup yoga workouts.
increased flexibility.

increased muscle strength and tone.

improved respiration, energy, and vitality.

maintaining a balanced metabolism.

weight reduction.

cardio and circulatory health.

improved athletic performance.

increase your heart rate in a low-impact exercise.

can help lower blood pressure.
These are just some of the many benefits that yoga has been shown to help with. And when you add in the sup part the benefits only increase many times over.
Not a fan of yoga? Paddle boarding is still one of the best exercises.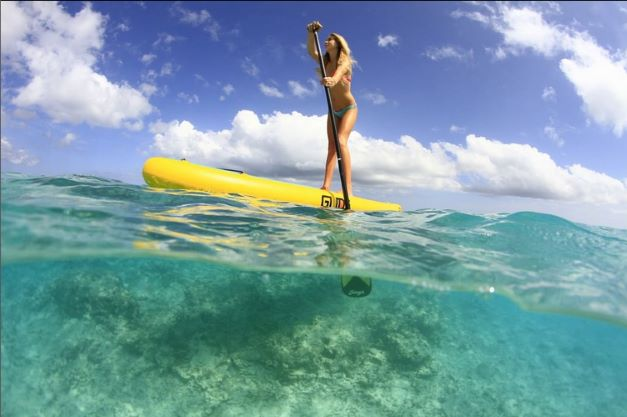 Cross training, how about we cross that idea off, going to the gym and standing around hoping for the chance at the equipment while paying monthly for the "pleasure" of standing their waiting....or on the other side we could be out in nature doing some fun exercises while getting in a core workout without feeling like we are stuck at a gym.
From surfing at your favorite beach or surfing a river wave you will be working out while doing a fun activity all while improving your stability.
Paddleboarding will work out everything from your foot to your shoulders and mind. Some like to do traditional exercises like pushups, and russian twists to jump roping on the paddle board.
Others just like to go paddle boarding and get a secret workout in while enjoying sup fishing, exploring local lakes and floating rivers while soaking in nature and watching the wildlife.
Or perhaps you want to feel your shoulder, core muscles and leg muscles get a massive workout as you pull the paddle through the water while racing. Racing with friends or in a sup completion will give you a great workout pulling the paddle through the water, while maintaining balance and stability.
You can go at your own pace while paddling and still get a good workout while building core strength.
Stand-up paddleboarding can also help get you on the right side of a mental funk.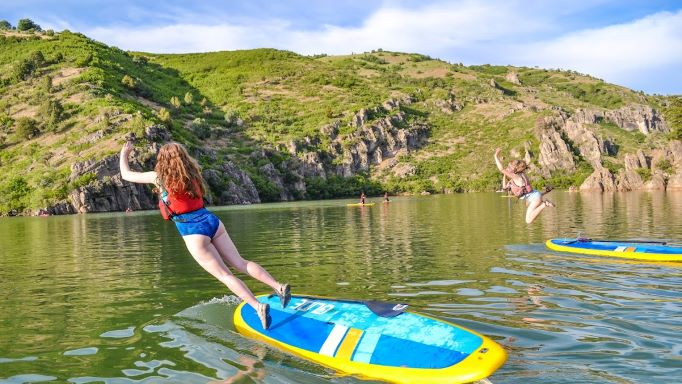 Stand-up paddleboarding has been shown to greatly improve one state of mind and help fight off depression.
Traditional exercise and fitness routines have been proven to be beneficial in reducing stress and anxiety and depression. Further studies have shown that being near bodies of water can help reduce the symptoms of depression and anxiety.
Sunlight has also been shown to help with improving mental health, take all these and the exercise while enjoying yourself on a paddle board, and is clear to see why everyone should be paddle boarding.
Stand-up paddleboarding is an amazing option to improve your physical and mental health.
What about winter?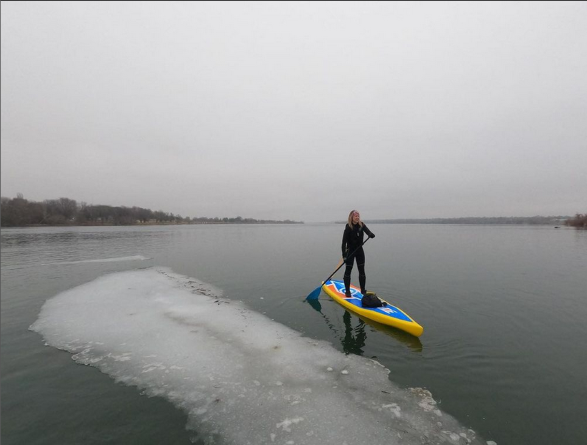 You keep paddle boarding, yes that's right winter is a great time to be paddle boarding. Especially if you have a Glide paddle board. A Glide paddle board will give you the peace of mind of knowing it is durable, reliable, and stable enough to enjoy year-round.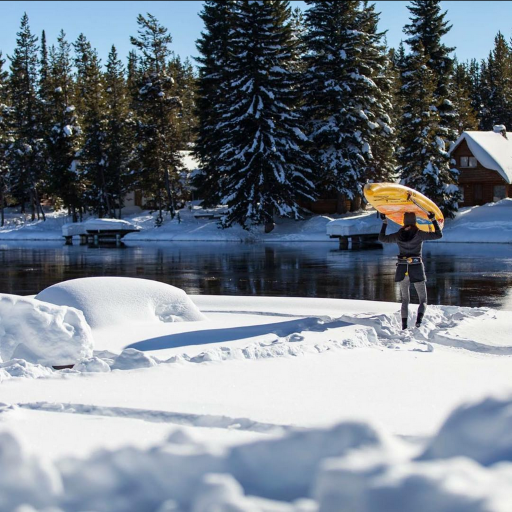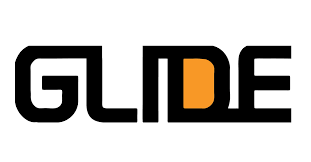 No matter what you are paddle boarding, doing for exercise, or fun we at Glide are hoping you are healthy and happy. Let us know about your favorite sup exercises at #glidesup on Instagram. Pick up a Glide paddle board today, the Glide 02 Retro is on sale for a limited time and can be purchased here.