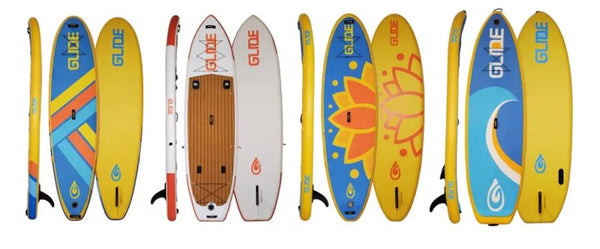 Glide paddle boards black Friday sale.
Glide's Black Friday Paddle board sale!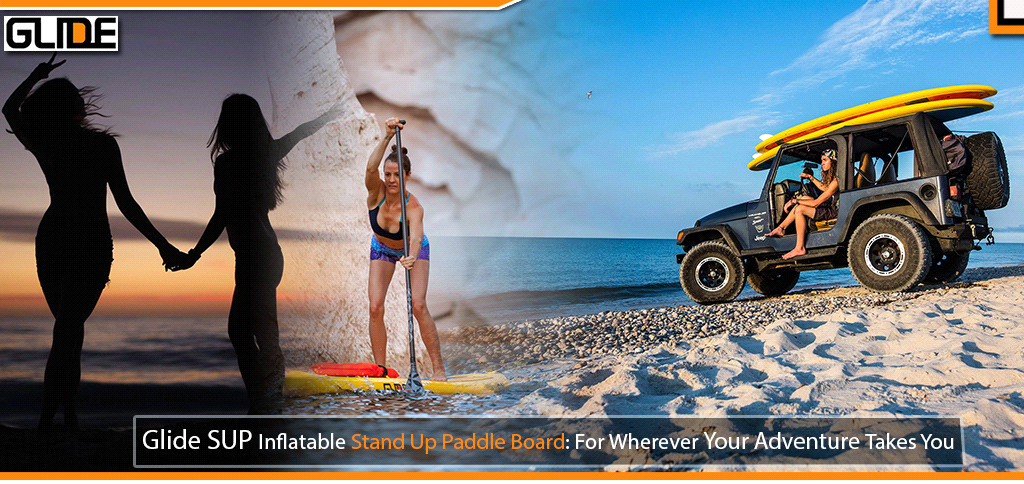 Looking for one of the best paddle boards made, at an incredible deal? Then you have come to the right place. Glide has our paddle boards on sale, the same boards that have been voted the best paddle boards made year after year. Come check out these amazing stand-up paddle boards.
Glide 02 Retro, is the best all-around inflatable paddle board. %50 off!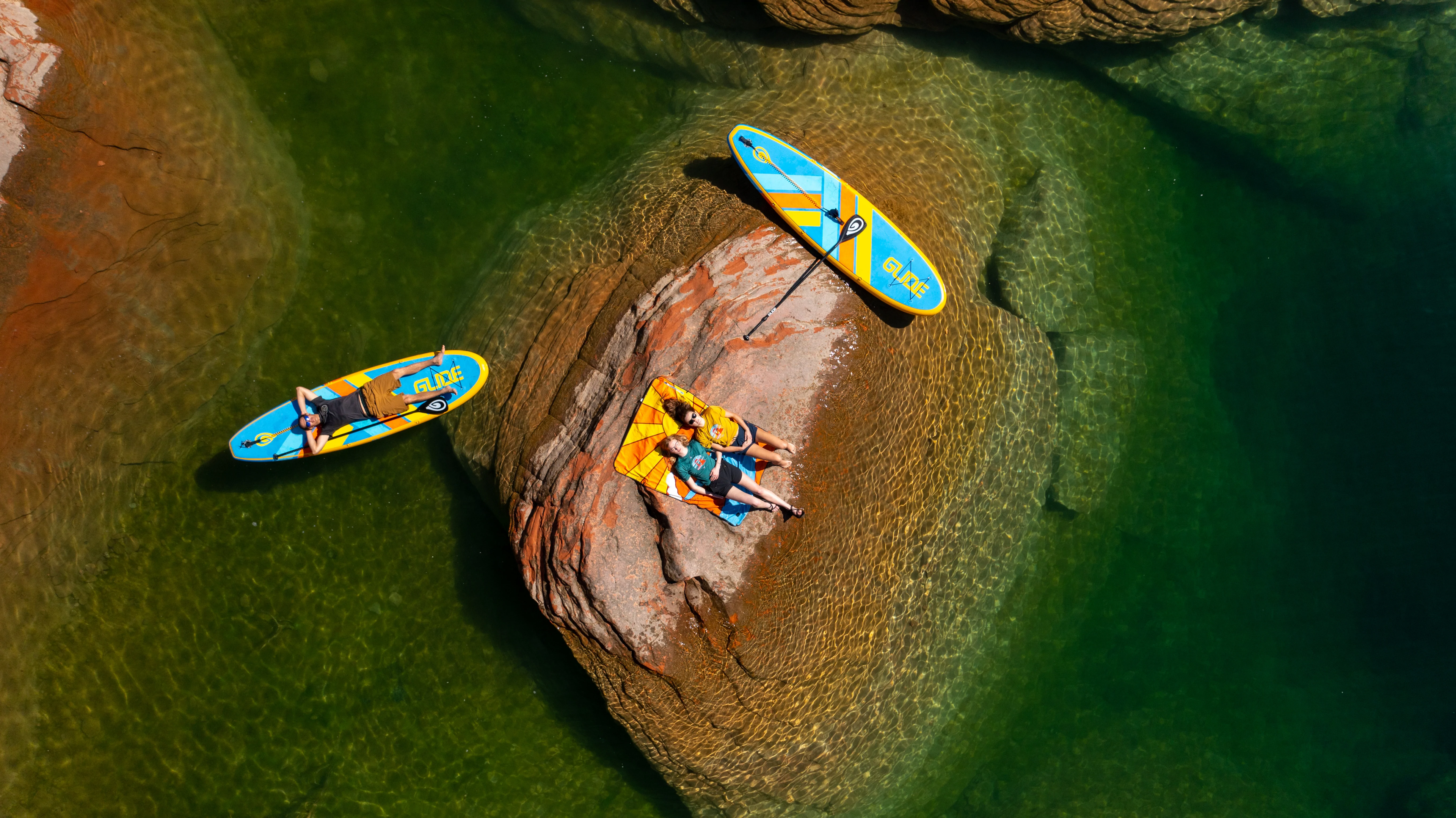 That is not a typo, the best all-around inflatable paddle board is currently on sale for %50 off. This for a complete sup package, everything you or a loved on needs to get on the water. While supplies last the Glide 02 Retro can be purchased here for $450.00.
Included with the Glide 02 Retro sup package are the following.
Backpack with rolling wheels for easy travel

Adjustable Paddle

Leash

High-capacity SUP pump

Fin

Repair Kit

Kayak Seat

Carry Strap
Sales like this are extremely rare when it comes to premium inflatable paddle boards, so be sure to purchase yours today and save money and have it shipped in plenty of time for Christmas. Of course, we have many other models on the market as well as superior accessories for you to decide from.
Inventory happen to be falling quickly so purchase your Glide 02 Retro today.
Glide 02 Lotus yoga paddle board on sale! Save $300 today.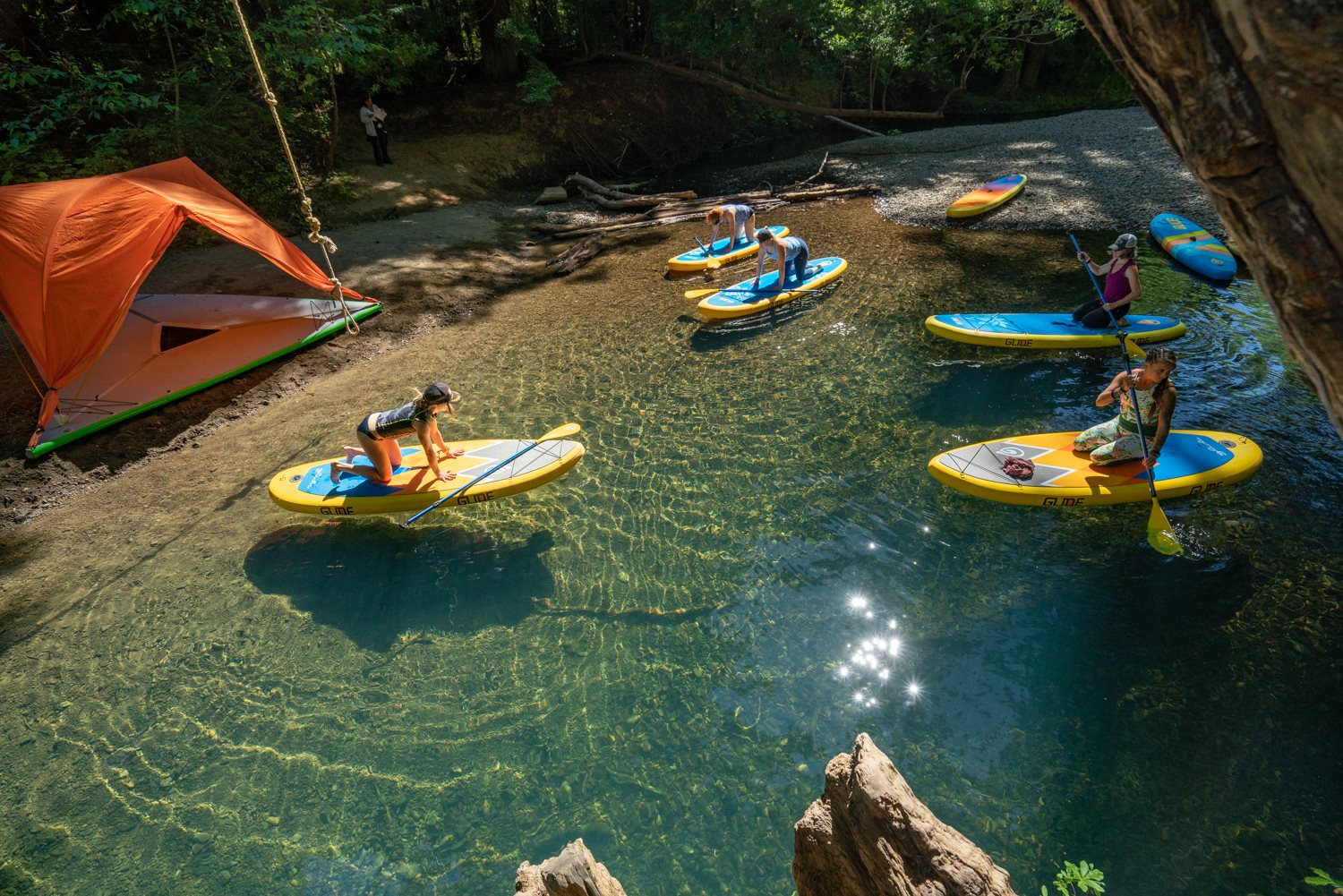 The Glide 02 Lotus yoga paddle board is currently on sale, add this amazing paddle board to your fleet today, availability is limited so purchase it here while we have them. The Glide 02 Lotus is a great paddle board that you will have doing yoga on, as well as paddle boarding.
This yoga sup is a favorite of yoga practitioners as well as yoga studios worldwide, beating out other boards in the sup yoga category year after year. Its stability is unparalleled allowing for any type of sup yoga to be performed, from acrobatic, solo or even doing sup yoga with a couple of kids and the family dog on board. The full-length deck pad will quickly become your favorite yoga mat.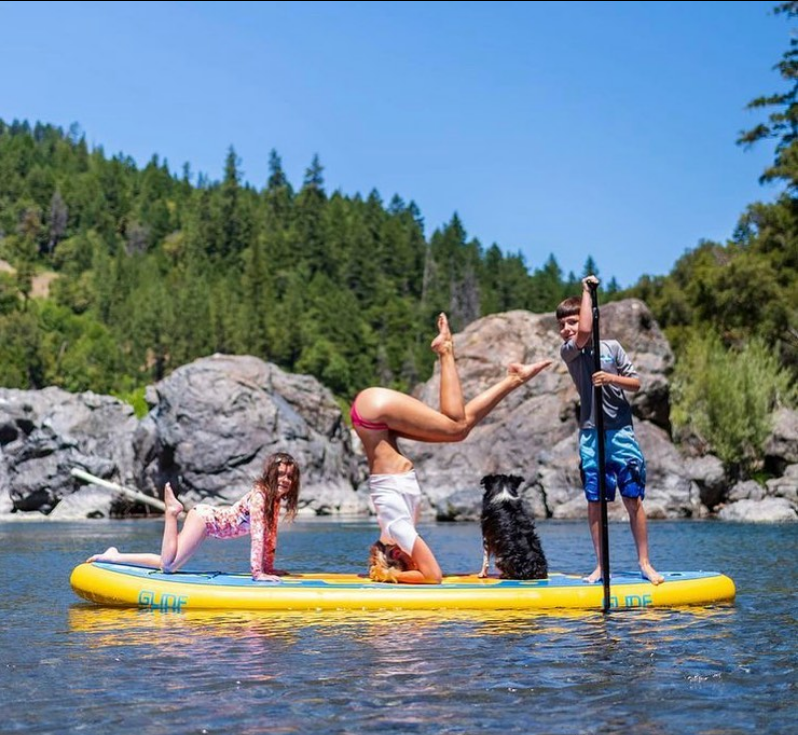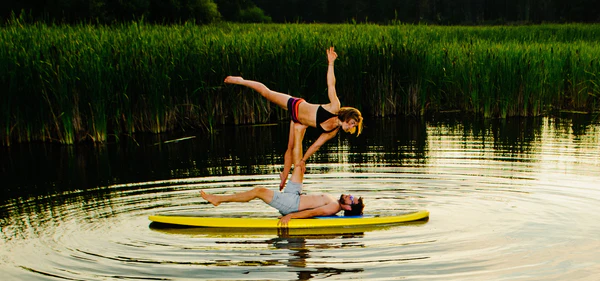 Glide 02 Angler Fishing sup paddle board on sale! Save $100 today.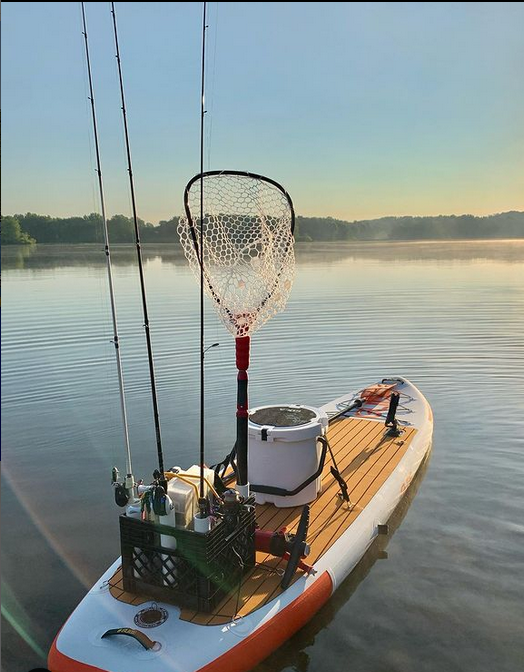 Looking for a fishing paddle board that was designed by professional paddlers and anglers? Then you have found the best inflatable fishing paddle board to date. Purchase it here while we have discounts on this amazing board. Anglers and paddlers love this fishing sup, with it's front and rear storage you have plenty of space to hold any items you may want to bring.
This fishing sup is easy to inflate, features a wide deck, and flat bottom, and is 11 feet long all to provide an amazingly stable platform to fish from. Pick one up for yourself, friends, or a loved one and change the way they fish. And sup camp.
Glide 02 Quest touring paddle board on sale! Save $100 today.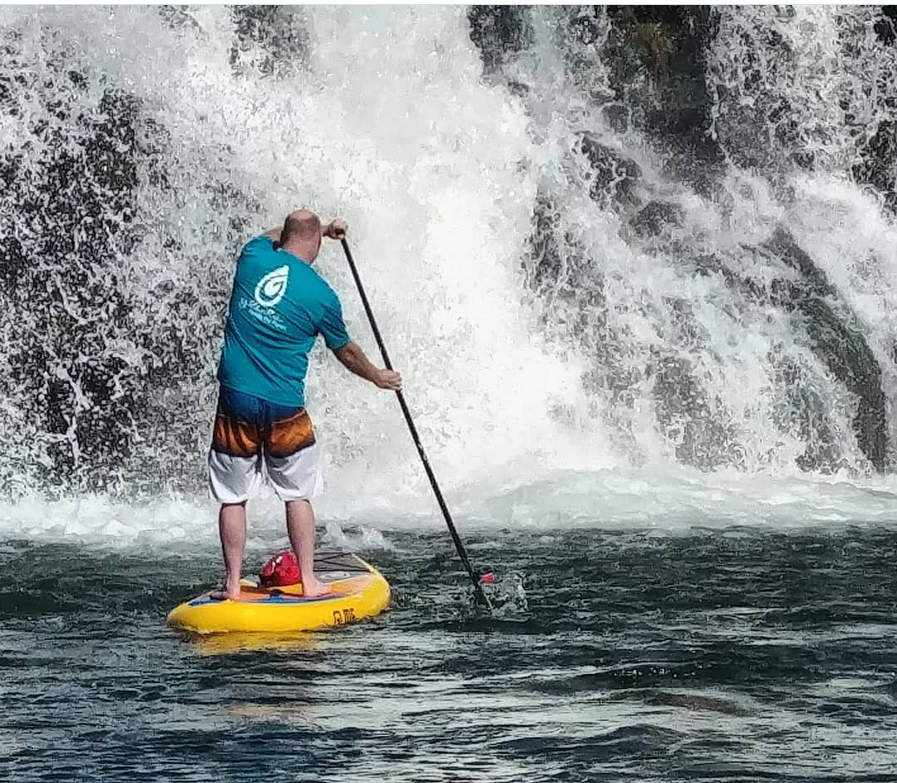 The Glide 02 Quest inflatable touring paddle board can be purchased here. This touring paddle board has received amazing feedback from tour guides and paddlers who were looking for a well-designed board. The amazing speed of this board has also made it one of the most popular racing paddle boards, due in part to the unique Glide stiffness our patent pending fusing construction technology allows. It lets our inflatable paddle boards perform closer to hard epoxy paddle boards while still retaining the benefits of being an inflatable paddle board. From being lightweight, easy to transport and be shipped as well as offering compact storage. This is the perfect paddle board for those who enjoy touring and covering long distances quickly.
Glide 02 Lochsa whitewater paddle board on sale! Save $100 today.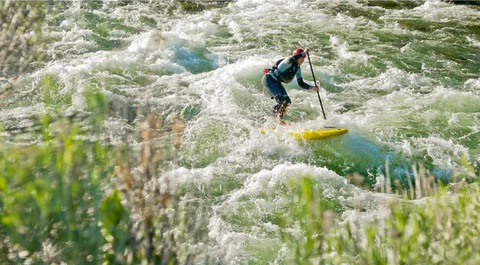 Score the best whitewater paddleboard on our site here. These amazing paddle boards can be found tackling whitewater and running rivers throughout the world, our customers in Europe have made this one of the most sought-after whitewater paddle boards. It is also one of the only whitewater paddle boards allowed at the U.S. National Whitewater Center and last we checked the only inflatable whitewater paddle board allowed.
If running white water or surfing a river wave is what you prefer then this is the board we recommend for you. Even if you miss out on the deals we are offering on this paddle board you will find it still worth getting this sturdy board. Especially once you learn how fun it is to roc through class I, II and III rapids with ease while keeping your balance with much more ease.
Glide paddle board accessories are on sale.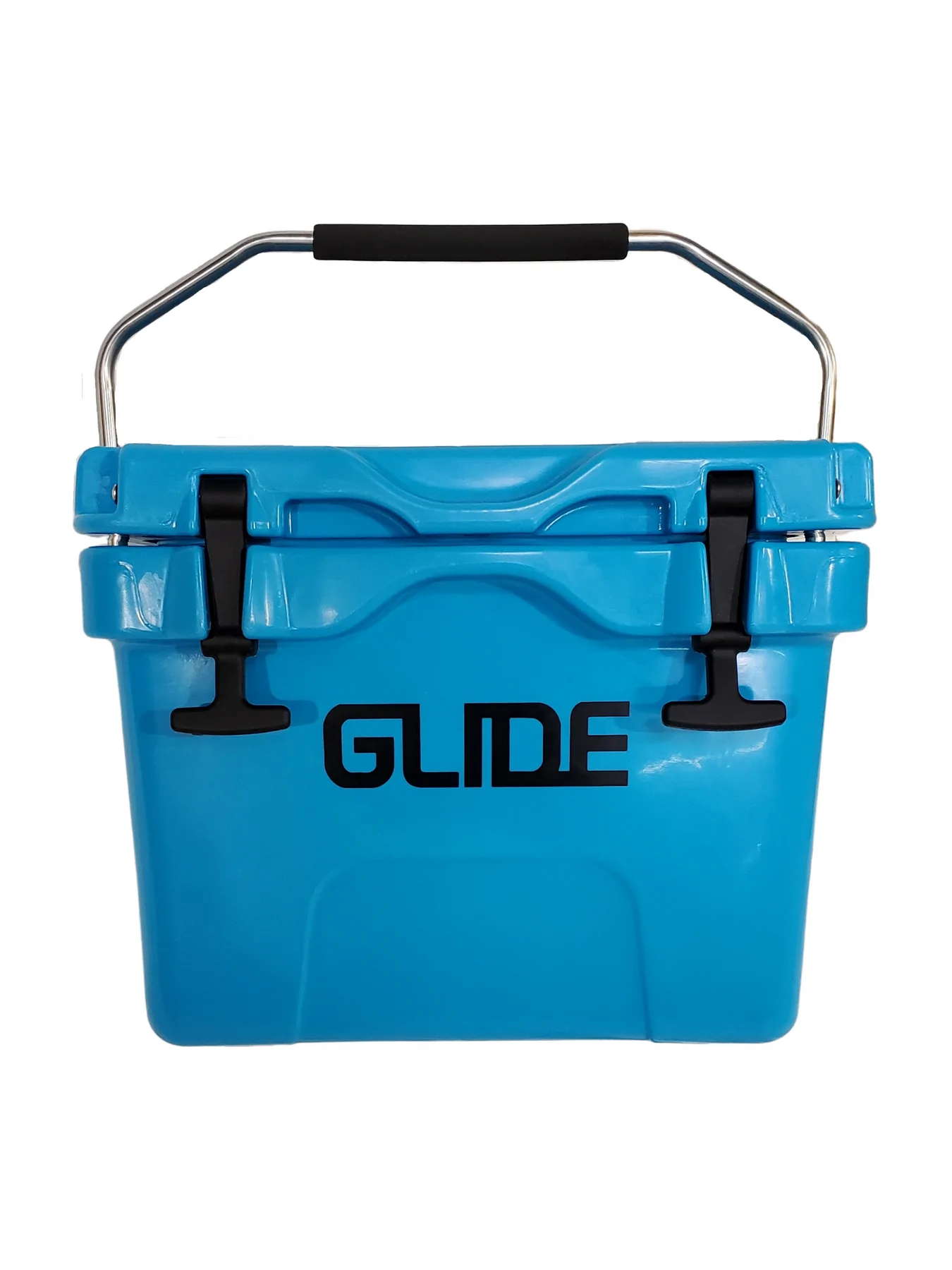 We have the perfect accessories for you to pick out on our accessories page. From coolers with multiple color options to great items that are a bit hard to find. Find our accessories published here and fill your cart up while supplies last.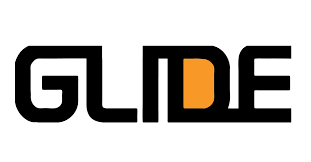 Glide is the company you want to purchase from, we offer superior products that have been well received. They are better for the environment than other brands while offering the best customer service in the industry. Explore our site and check out the many published deals and articles we have. Either way, no matter what you paddle or brand you go with have a wonderful and happy holiday season.