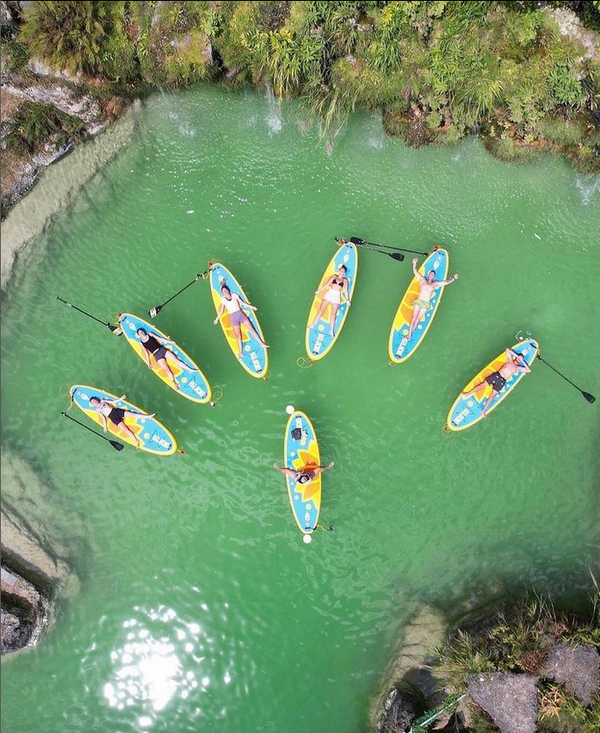 Inflatable Paddle Board Recall and Why Glide was Not Affected
As many of you have read or were affected by the massive inflatable recall this summer, many wonder how Glide was no impacted by that recall.  And if you are not away please google "inflatable paddle board recall" to see the list of the "Top" brands and the recalls they have had to issue as a result of the paddle board recall.
There is no beating around the bush so lets just dive right into it. Most inflatable paddle manufactures outsource the entire process to overseas factories, and these factories manufacture around 75% of all paddle board brands. So on the same line as a "high end" board you could also have a cheap Amazon board being built along side the much more expensive inflatable paddle board. One day the factory could be building brand X and the next day using the same glue, materials etc they will be building brand Y.  So as you can imagine it is very hard to really know what you are getting in inflatable paddle board.
In addition they spread production to multiple factories, so while you may have a good board from one of these brands, a board purchased at the exact same time might come from another factory with less stringent quality controls.
Glide has always stood apart from other brands for the quality of our boards, not only the hard boards but our inflatable boards.  We maintain this high quality standard by controlling our production from sourcing raw materials to producing the final goods.
We also choose to make all of our inflatable paddle boards with the top of the line materials, woven drop stitch, 1300D PVC shell, full length premium grade EVA deck pad, etc.
By having control of our offshore production facility for inflatable paddle boards this allows us complete control of every aspect of production and has allowed us to maintain a less than 3% warranty rate over the last 10 years.
Our inflatable paddle boards are made to last for years and we continually strive to innovate and produce the highest quality boards on the market!