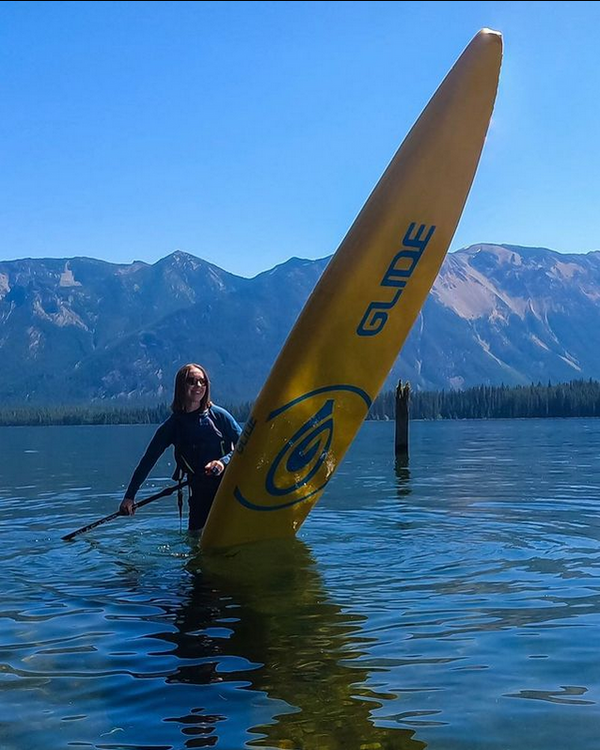 Is paddle boarding hard?
The simple answer is no it is not really that hard. Unlike you taking on the LA Lakers solo and winning hard. Paddleboarding on the other hand is pretty easy like deciding two puppy friends are cute. Luckily paddle boarding is an incredibly easy water sport to pick up.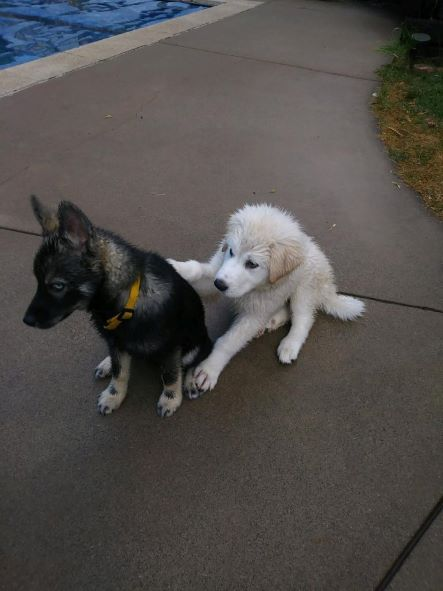 Some things will make paddle boarding easier.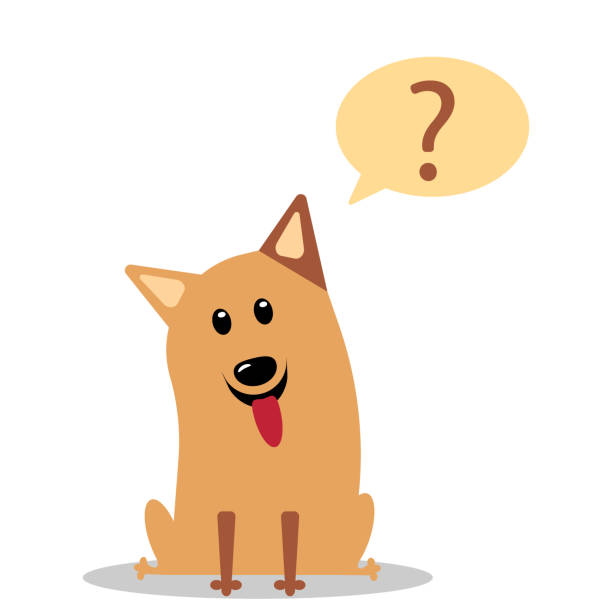 Having good balance, to begin with will make the paddle boarding experience much easier, however, with paddle boarding, you will gain balance so don't give up on trying it if you are not the most coordinated.
A quality paddle board that is stable, and fun to paddle will also be a great benefit when starting out. On the market, there are some cheaper paddle boards that are stable although feels like you are trying to paddle a barge....not a fun experience and sadly many give up on the sport after having a boring time paddling.
Sup racing boards and narrower boards like many touring paddle boards may also work against a new paddle boarder. Having you spend more time falling off at the start than paddle boarding. Speaking of falling off a paddle board and how to fall safely and get back on a paddle board check out this article.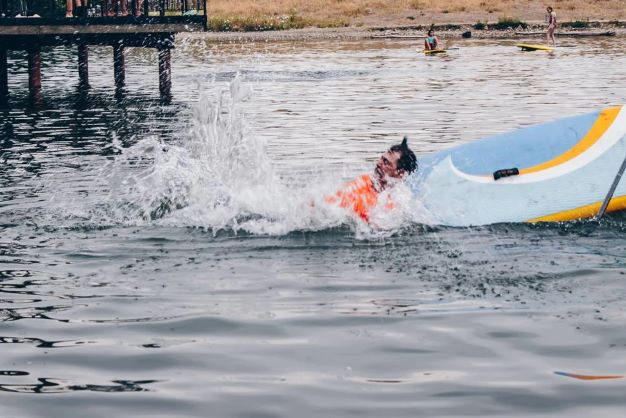 As far as falling off goes no need to worry about it, for the most part, in fact, you will soon be to the point of jumping off the paddle board for fun!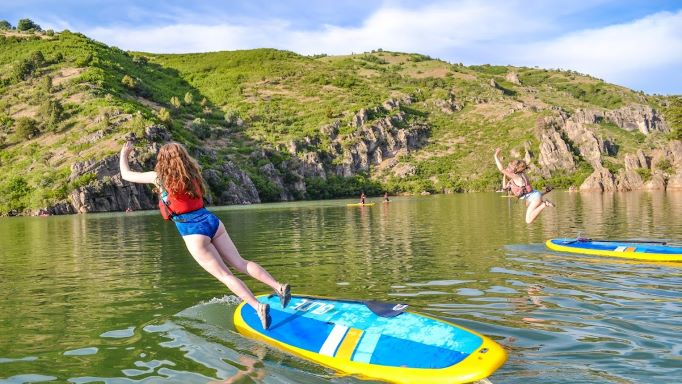 Some people find it better to practice paddling from a kneeling position over a standing position, which is a great way to get a feel for the paddle board and how it moves in the water. Finding a calm waters on a flat water lake is also advisable if possible. When begging in a standing position having your knees slightly bent can help out.
After your first day of paddle boarding, you may be a bit sore from the full body workout and your leg muscles may be tired, although it is a great workout and a great feeling that will make you smile all day as you recall the fun you had.
No matter what your fitness level may be we encourage you to grab a family member, or friend or head out on your own and try paddle boarding today. Don't forget your life jacket and have fun.
Glide recommends the following to make paddle boarding easy.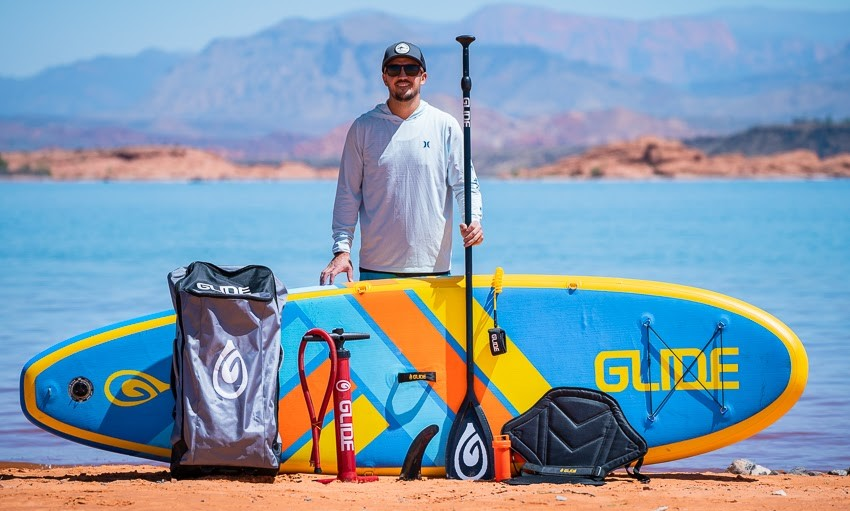 Wear flip flops and then store them in the bungee storage section, as barefoot paddle boarding tends to go easier than when wearing water shoes or other footwear. However, we do recommend you bring them on the board with you so you have foot protection where ever you decide to come on shore.
We also recommend that you check the weather forecast so you can learn in calm conditions, if you find yourself paddling back against the wind and are not making progress stay calm and go down to your knees or a sitting position and paddle back to where you need to go. This will help keep you stable while keeping your body from acting like a sale and working against you.
Make sure you are paddling the right board for a beginner one that has excellent stability, is fun to go paddle boarding with, and can do anything from whitewater paddling to sup surfing and taking on large waves. One of the boards would be the award-winning Glide O2 Retro.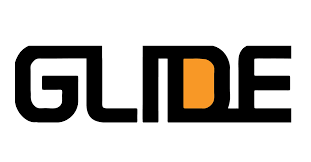 For helpful tips and expert advice check out our blog. Tell us about your first paddle-boarding experience at #glidesup on Instagram. How hard paddle boarding is, that's easy. It is not too hard, is one of the most fun water sports, and is something everyone should try. Stay safe and paddle on!