What to Consider when Purchasing a Blow Up Paddle Board
Before buying an inflatable paddle board - also known as a blow up paddle board - we give you several factors to consider before you buy.
Introduction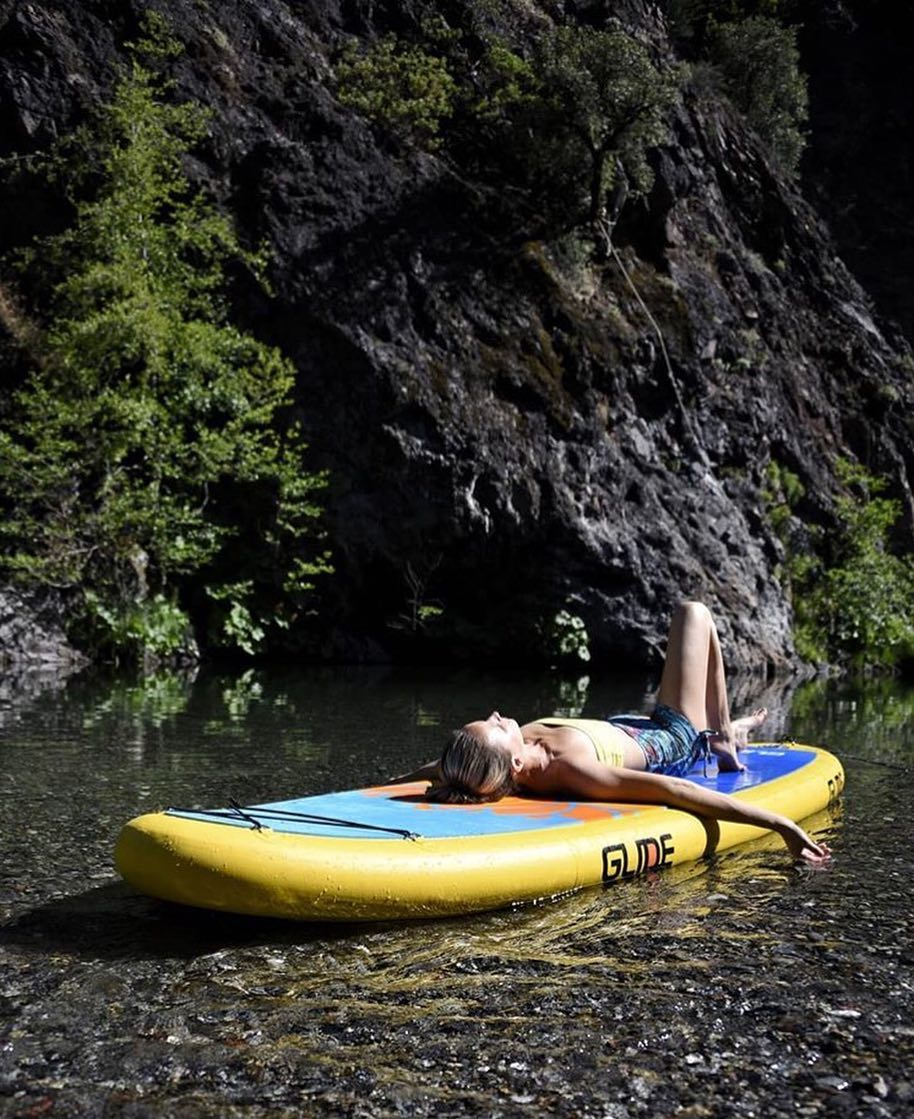 There's no better feeling than being out on the water, soaking up the sun, and enjoying the serenity that comes with stand up paddle boarding. But, let's face it, those hard paddle boards can be a hassle to transport and store. Enter the inflatable paddle board, a game-changing solution to make your paddle boarding experience more convenient and enjoyable. Here's a step-by-step guide on what to consider when purchasing an inflatable paddle board for the first time.
Understanding Inflatable Paddle Boards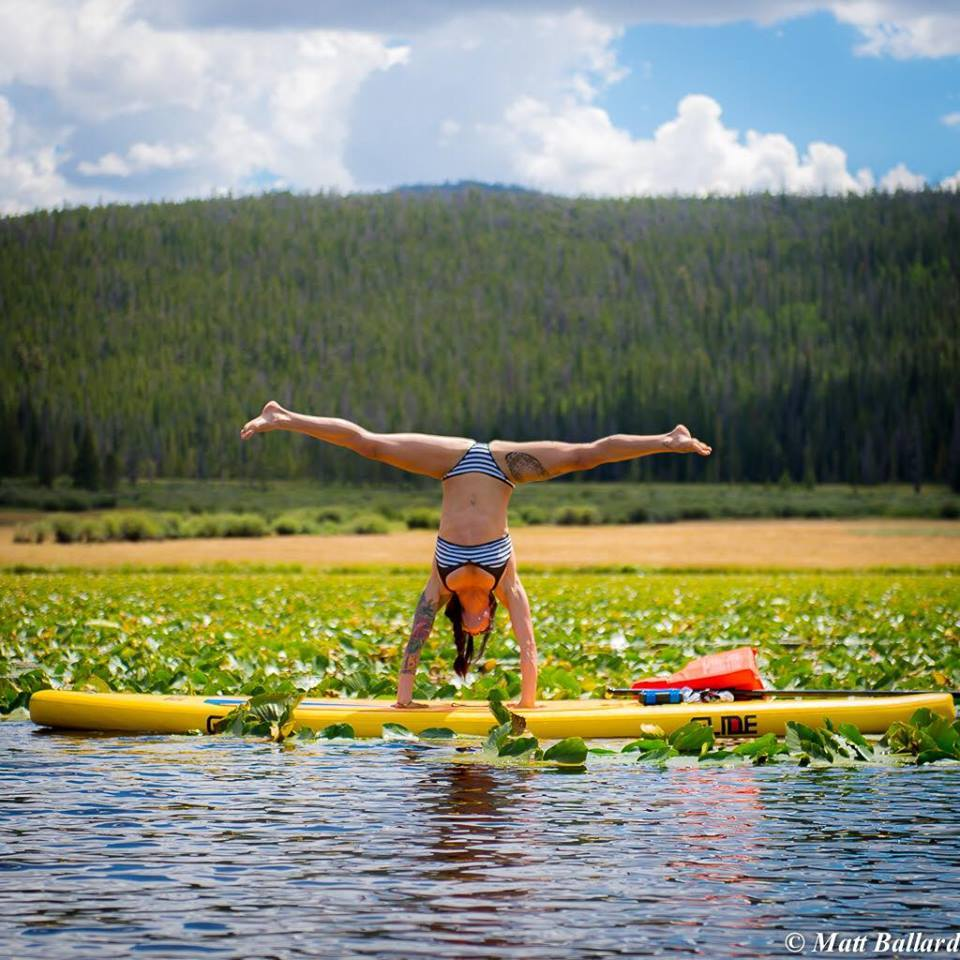 Unlike traditional solid paddle boards, inflatable paddle boards (also known as "blow-up paddle boards") are made from durable PVC material, allowing them to be deflated and rolled up for easy transport and storage. These boards have come a long way in terms of quality and performance, making them a popular choice among paddle boarding enthusiasts.
One brand that stands out in the market for their premium inflatable paddle boards is Glide SUP. With their impressive line of inflatable paddle boards, Glide SUP has become synonymous with quality and performance.
Assess Your Needs and Skill Level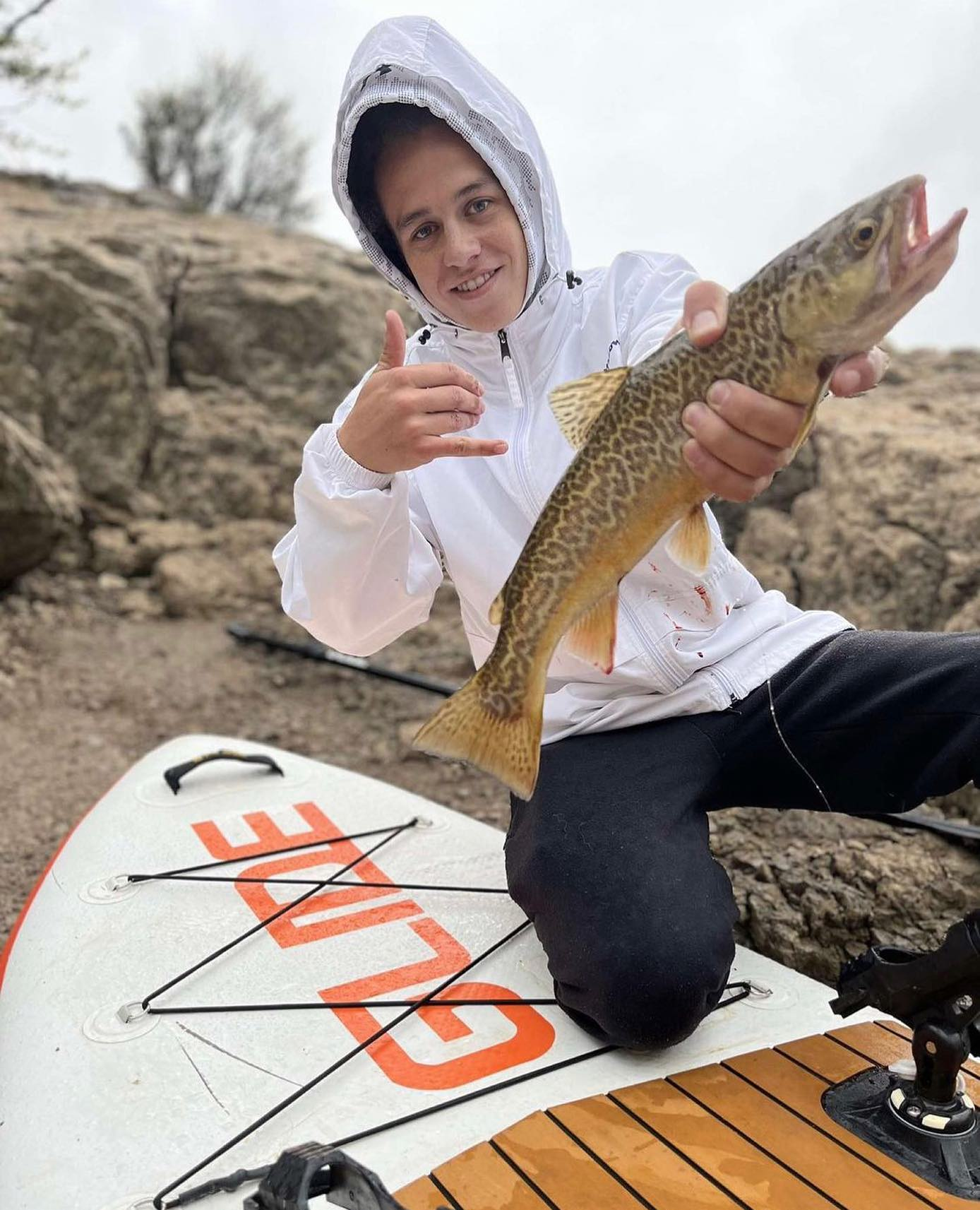 Before diving into the world of inflatable paddle boards, it's important to assess your needs and skill level. Are you a beginner looking for a stable board to learn on, or an experienced paddle boarder looking for something more performance-oriented? Do you plan to use your board for leisurely paddling, yoga, fishing, or tackling whitewater rapids? Identifying your primary use for the board will help narrow down your options and ensure you choose the right board for you.
Focus on the Board's Dimensions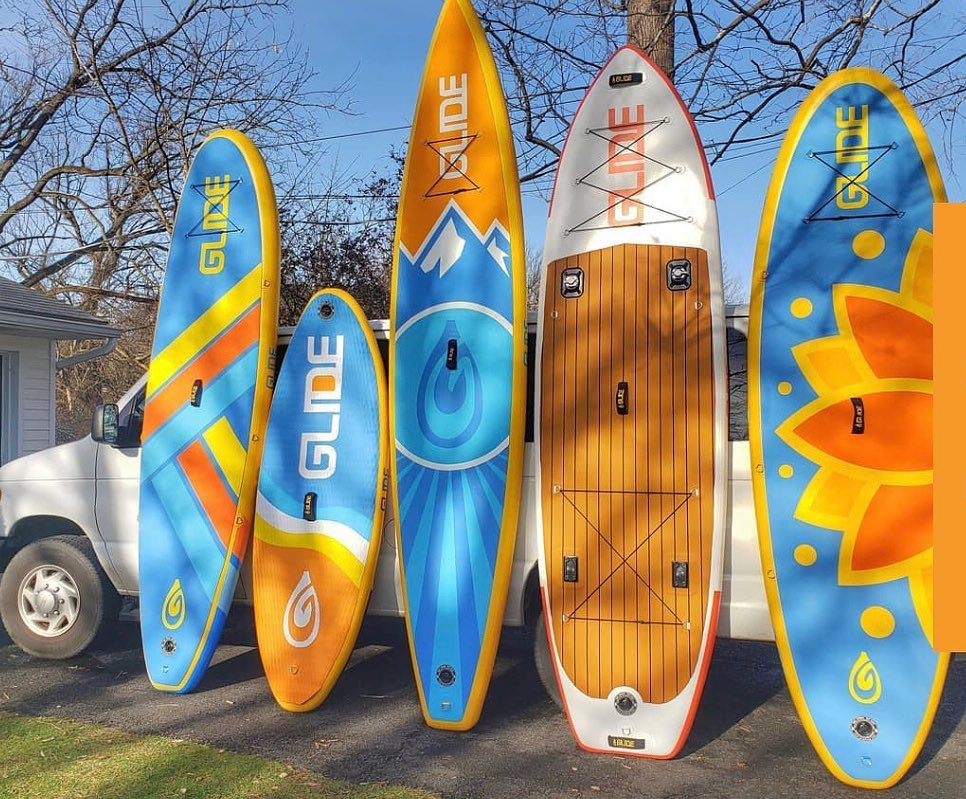 When it comes to inflatable paddle boards, size does matter. The board's dimensions – length, width, and thickness – play a significant role in its overall stability, maneuverability, and weight capacity.
Length: Longer boards are generally faster and better for long distance paddling, while shorter boards are more maneuverable and suitable for surfing or whitewater adventures.

Width: Wider boards offer more stability, making them ideal for beginners or those practicing yoga on the water. Narrower boards, on the other hand, are more agile and typically preferred by experienced paddlers.

Thickness: Thicker boards provide better rigidity and can support more weight, while thinner boards are more lightweight and easier to handle.
Consider the Board's Construction and Material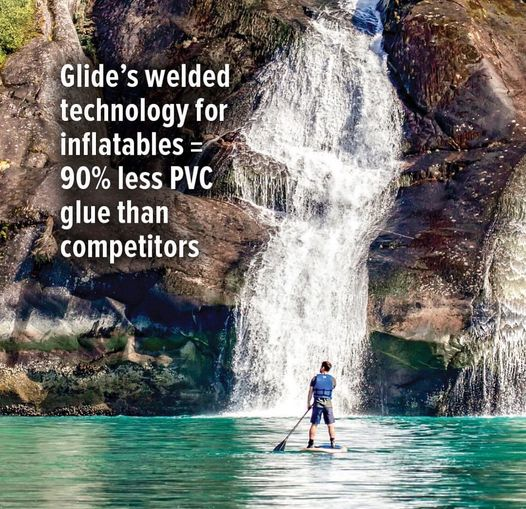 The quality of an inflatable paddle boards construction and materials can have a huge impact on its performance, durability, and longevity. Look for boards made with high-quality PVC material and a drop stitch construction, which ensures the board maintains its shape and rigidity when inflated. Glide SUP, for example, offers boards with a woven drop-stitch core for added durability and performance.Inflatable stand up paddle boards are affordable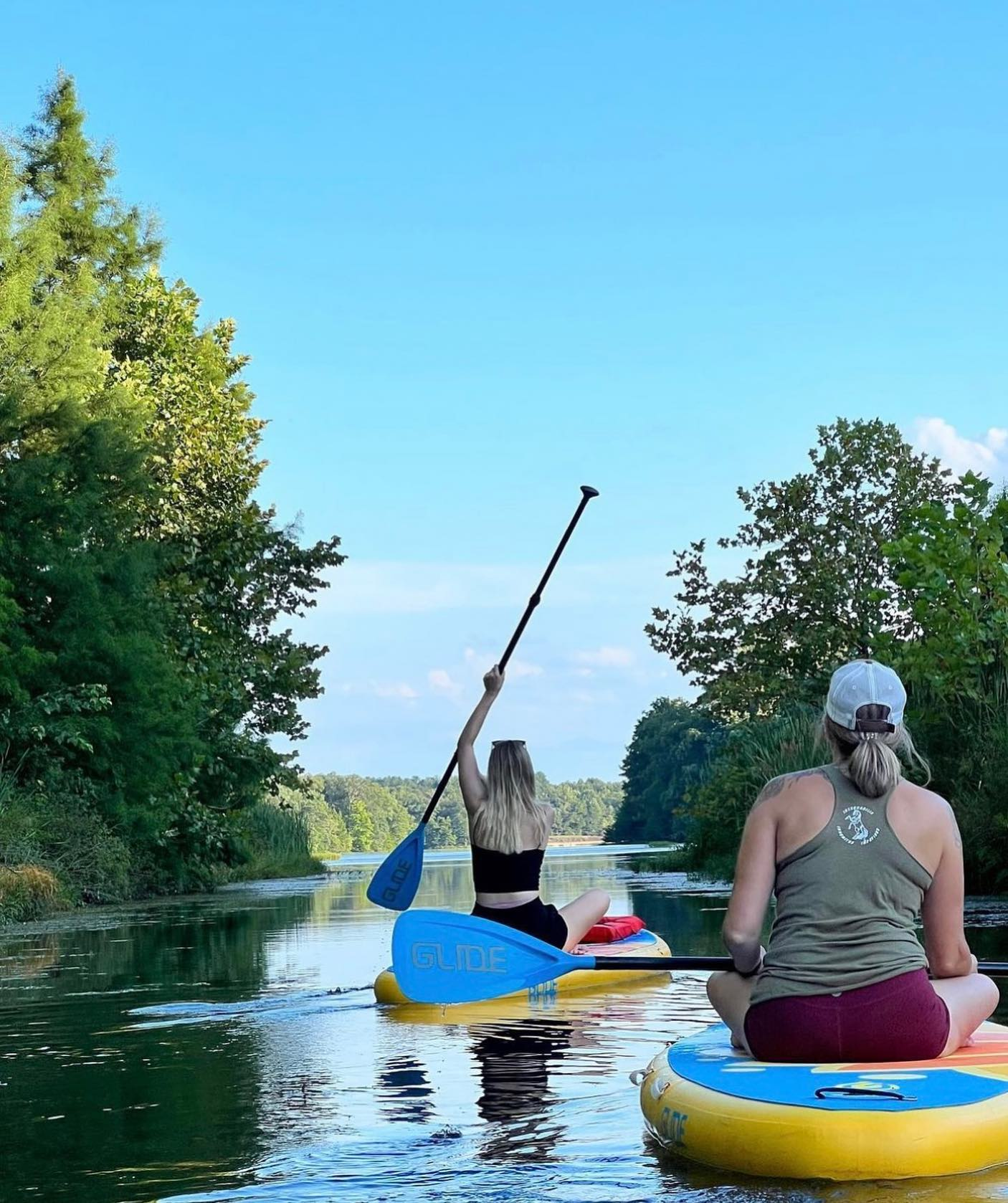 Pay Attention to Accessories and Additional Features
Inflatable paddle boards often come with a variety of accessories, such as a pump, paddle, leash, and carrying bag. Make sure to check what's included with your board, as well as any additional features that may enhance your paddling experience. Some boards may offer features like bungee storage areas, plush deck pad, kayak seats, attachment points for a fishing rod holder, or a US-style fin box for easy fin removal and customization.
Set a Budget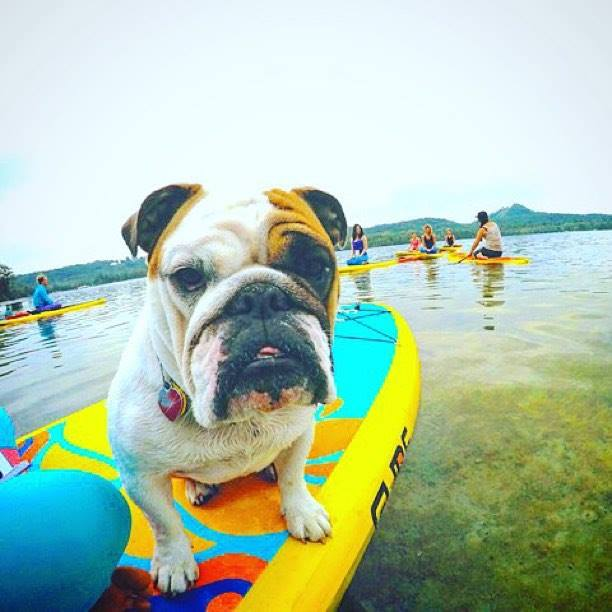 Inflatable paddle boards can range in price from a few hundred dollars to well over a thousand. It's important to set a budget before shopping to help you narrow down your options and avoid overspending. Keep in mind that quality often comes at a cost, so be prepared to invest in well made inflatable SUPs rather than budget boards.
Adventures with Your Inflatable Paddle Board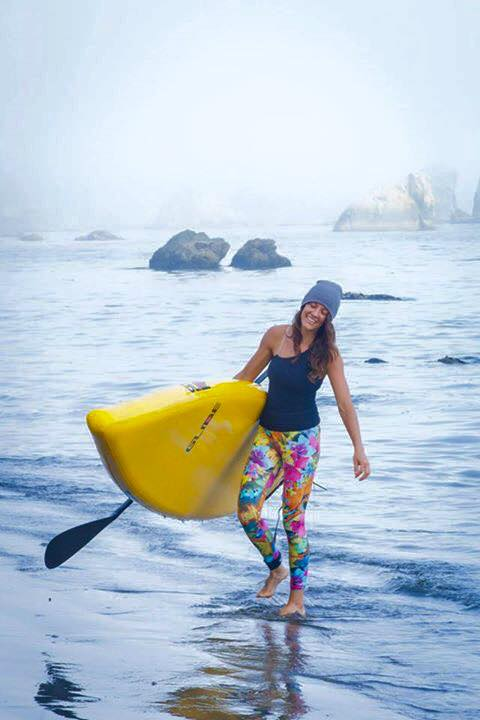 Now that you know the ins and outs of purchasing the perfect inflatable paddle board, it's time to hit the water and create some unforgettable memories. Glide SUP offers plenty of options for exploration and fun, from tranquil flatwater paddling to exhilarating whitewater adventures. If you're up for a challenge, try your hand at SUP yoga or even embark on a paddleboard camping trip. The possibilities are endless with your new, versatile inflatable SUP.
No matter where your paddle boarding journey takes you, remember to stay safe and follow local regulations. For a comprehensive list of SUP safety requirements mandated by law in the US, visit Glide SUP's blog here. With the right equipment, knowledge, and enthusiasm, you'll be well on your way to enjoying a lifetime of adventure on the water.
Conclusion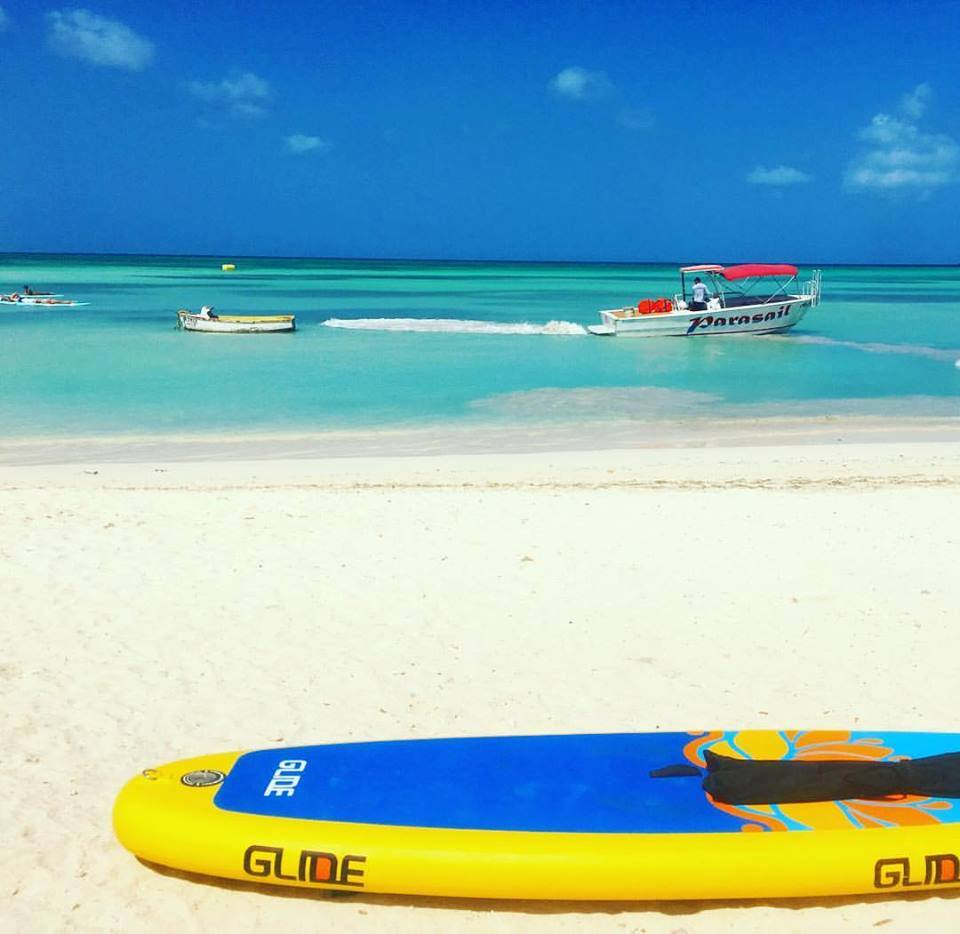 Purchasing an inflatable paddle board is an exciting investment in your outdoor adventure lifestyle. With so many factors to consider and brands to choose from, making the right decision may seem overwhelming. Remember to think about your needs, goals, and personal preferences, and to research different brands to find the perfect match.
With this step-by-step guide, you'll be well-equipped to find the ideal inflatable paddle board for your needs. Whether you're a first-time buyer or a seasoned paddler looking to upgrade, the perfect board is out there waiting for you. So, don't hesitate – dive in and start making a splash with your new inflatable SUP today!