Disconnect and Realign on Arkansas's Serene Waters: The State's Best for SUP Yoga!
Nestled within the Ozark and Ouachita Mountains, Arkansas offers paddlers an abundance of scenic waterways perfect for stand up paddleboard yoga. From wide open lakes to meandering rivers, the Natural State has an incredible diversity of spots allowing you to challenge your poses while surrounded by nature's beauty. Here are 20 of the best spots in Arkansas for sup yoga!
Lake Ouachita.

With over 40,000 acres of crystal clear waters, Lake Ouachita is a paddling paradise. As you glide across the still morning waters, the pine-forested mountains reflecting on the lake's smooth surface create a zen-like setting ideal for centering yourself on your board. Find a quiet cove and balance in tree pose as you become one with this peaceful wilderness oasis.

Lake Hamilton.

Situated south of Lake Ouachita, Lake Hamilton's lush green banks lined with majestic cliffs make for ideal scenery to frame your sup yoga practice. The mild ripples of this flowing lake provide a gentle challenge as you move through yoga flows. Inhale the fresh mountain air as you find your focus gazing at the wooded bluffs around you.

Lake Dardanelle.

Formed by the Arkansas River, Lake Dardanelle's many backwaters offer protection from winds allowing you to hold challenging poses as you paddle. As great blue herons soar above and turtles sun themselves on logs nearby, move through your flows immersed in the sights and sounds of this rich ecosystem.

Buffalo National River.

America's first National River gently winds through the Arkansas Ozarks creating a paddler's paradise. As you flow with the currents surrounded by towering limestone bluffs and graveled banks, you'll feel a sense of harmony as nature supports you in your practice.

Lake Fayetteville.

Nestled against scenic Mount Sequoyah, Lake Fayetteville creates a tranquil backdrop for your yoga flows. Spot ospreys diving for fish as you balance with the painted nature center shoreline framing your view. The calm, protected cove allows you to find your focus as you move through graceful postures.

Lake Frierson.

Situated within Lake Ouachita State Park's beauty, Lake Frierson is surrounded by lush pines and cypress trees draped in moss that cast reflections perfect for centering yourself as you practice your poses. Listen to the loons call as you become one with this serene setting.

Lake Chicot.

Majestic cypress knees line Lake Chicot's banks as alligators bask in the morning sun. Paddle through Spanish moss laden trees to find your perfect spot, then challenge your balance posing on your board while surrounded by this mystical bayou scenery.

Lake Maumelle.

With the Ouachita Mountains rising in the distance, Lake Maumelle's sparkling waters provide a picturesque canvas for your sup yoga practice. Spot osprey circling above and paddle close to rocky cliffs and wooded banks mirroring beautifully below.

Lake Norrell.

Located within a protected wildlife area, Lake Norrell feels completely secluded surrounded by flooded bald cypress trees and lily pads. As you balance on your board gazing across still waters, the sounds of wood ducks, frogs, and owls immerse you completely in nature's tranquility.

Village Creek State Park.

Peacefully flow downstream past historic bridges and floodplain forests, then paddle into a quiet slough to challenge your balance posing on your board surrounded by Spanish moss strewn trees. Centered within this rich ecosystem, you'll feel a deep connection to nature.

Lake Greeson.

Incredible Ozark Mountain scenery surrounds this pristine lake, where paddling under vivid fall colors reflecting on the mirrored surface creates unparalleled views for sup yoga. Find a pine-lined cove and feel at one with the peaceful beauty as you move through postures.

Lake Catherine.

With the forests and rocky bluffs of Lake Catherine State Park undulating around sparkling blue waters, this is a tucked away treasure for sup yoga. Greet the morning by balancing poses as the rising sun casts a golden glow over the natural perfection you're immersed within.

Lake Charles.

Nestled within the hills of north central Arkansas, Lake Charles' tree-lined banks radiate autumn hues, creating a picture perfect scene for your sup yoga practice. Spot deer drinking along the shoreline as you challenge your balance posing on your board in this calm wilderness oasis.

Lake Erling.

Heavily wooded with pines, oaks, and cypress trees, Lake Erling is a hidden gem close to Hot Springs. Paddle through the still backwaters and find solitude to practice your flows framed by the vibrant green forests reflected in the tranquil waters surrounding you.

Lake Winona.

Right downtown, Lake Winona provides a serene urban escape for sup yoga. Gaze at the Little Rock skyline as you Steady your core and focus your mind, finding zen amidst the calm waters against the bustling city backdrop.

Lake Valencia.

Situated within the captivating scenery of Petit Jean State Park, this lovely oxbow lake is surrounded by towering rock formations, lush forests, and the sounds of warblers, creating a blissful setting for your sup yoga practice.

Lake Elmdale.

South of Fayetteville, Lake Elmdale offers protection from the wind and beautiful Ozark views. Spot turtles basking on logs nearby as you challenge your balance posing on your board, fully immersed in the tranquility of nature.

Bull Shoals Lake.

Flanked by the Ozark National Forest, Bull Shoals Lake in northern Arkansas provides some of the most spectacular scenery in the state for stand up paddleboard yoga. Formed by damming the White River, the crystal clear waters reflect the brilliant colors of the fall foliage in the surrounding hillsides. Paddle through the flooded forest and find a quiet cove protected from the wind to challenge your balance poses framed by the autumn-hued wooded banks. With over 700 miles of shoreline and the Ozark Mountains rising in the distance, the natural beauty of Bull Shoals Lake creates a picturesque backdrop for centering your sup yoga practice.

Lake Fort Smith.

Situated high in the mountains, Lake Fort Smith is breathtaking in autumn, where posing amidst brilliant fall foliage colors dancing on the water allows you to become one with the natural splendor surrounding you.

Lake Nimrod.

Located deep within Ouachita National Forest, Lake Nimrod offers unmatched scenery of piney woods and mountains for your sup yoga practice. Discover bliss as you master balancing poses framed by the lake's wilderness perfection mirroring beneath you.
Conclusion:
With so many beautiful and unique waters to explore, Arkansas is a spectacular destination for stand up paddleboard yoga. Whether you seek solitude, adventure, or stunning scenery, you'll find ideal spots to challenge your practice while connecting mind, body and spirit with the Natural State's abundant natural splendor. Paddling and posing surrounded by Arkansas' serene lakes, rivers, and forests will leave you feeling centered, refreshed, and eager to return again soon. The stunning backdrops for yoga on a sup board here are unparalleled.
Glides Tips, Tricks and more!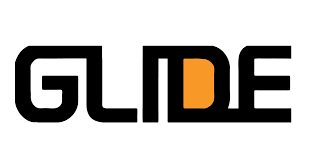 If you're just beginning your journey with SUP yoga, we invite you to explore our assortment of SUP yoga poses specifically curated for novices. Moreover, if you're in the market for a top-tier yoga SUP board, consider the Glide Lotus & O2 Lotus models.
Don't miss our insightful article, "A Comprehensive Guide To SUP Yoga," which serves as an invaluable resource for practitioners at all levels. This guide elucidates different facets of SUP yoga and proffers insightful advice and pointers.
For those on the hunt for prime paddle boarding spots within the United States, we've compiled a thorough state-by-state tour guide of premier locations for paddle boarding. The guide, "The best places to paddle board in the United States a state by state tour of where to paddle board with Glide Paddle Boards" introduces you to prime paddle boarding locales across the nation, in association with Glide Paddle Boards.
For those with an international outlook on paddle boarding, we have a pair of articles to guide you. The initial piece, "Ultimate Guide on Finding Places to Paddle Board Near You." offers valuable strategies to unearth fresh and exhilarating paddle boarding spots nearby.
The subsequent piece, "Epic Spots Globally To Paddle Board," showcases awe-inspiring paddle boarding locales worldwide. This is a fantastic source for anyone looking to discover novel and picturesque sites around the globe.
Please dive into our blog to unearth more expert recommendations and engrossing articles. Our objective is to offer valuable content and abundant information to amplify your paddle boarding adventures.