SUP like a Local in Ohio
When most people think of Ohio, they think of football or the Rock & Roll Hall of Fame or the birthplace of the Wright Brothers, but did you know that Ohio also has hundreds of creeks, rivers, lakes and ponds to SUP on? 
Introduction
When most people think of Ohio, they think of football or the Rock & Roll Hall of Fame or the birthplace of the Wright Brothers, but did you know that Ohio also has hundreds of creeks, rivers, lakes and ponds to SUP on?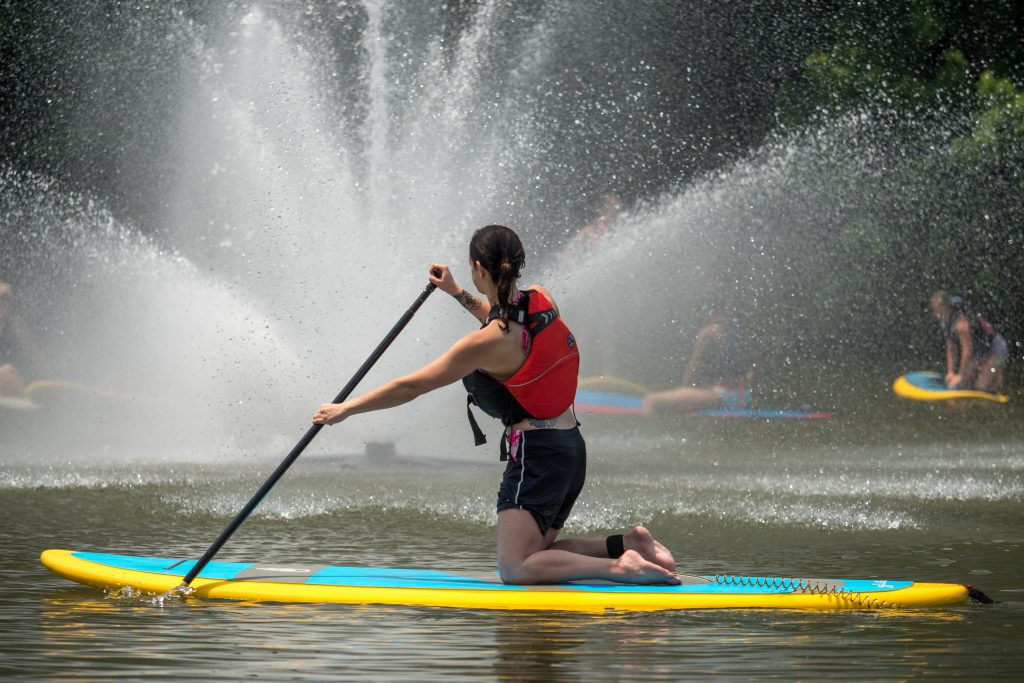 The popularity of Stand Up Paddleboarding in Ohio has really surged during the Covid pandemic as we're all looking for activities that don't involve spreading germs.
Big Darby Creek
Big Darby Creek makes for a gorgeous, tranquil and challenging SUP float in Franklin County. This dedicated National Scenic River is not only a biological gem it's also quite easy on the eyes.
Nature at its finest is revealed as you paddle down the creek, making meandering turns and navigating mild rapids.
The 1,000-acre Big Darby Headwaters Nature Preserve encompasses a mixture of wetlands and streamside forests. Here, humble cold-water springs and streams merge, forming the nourishing capillaries that are the lifeblood of Big Darby Creek's permanent flow downstream.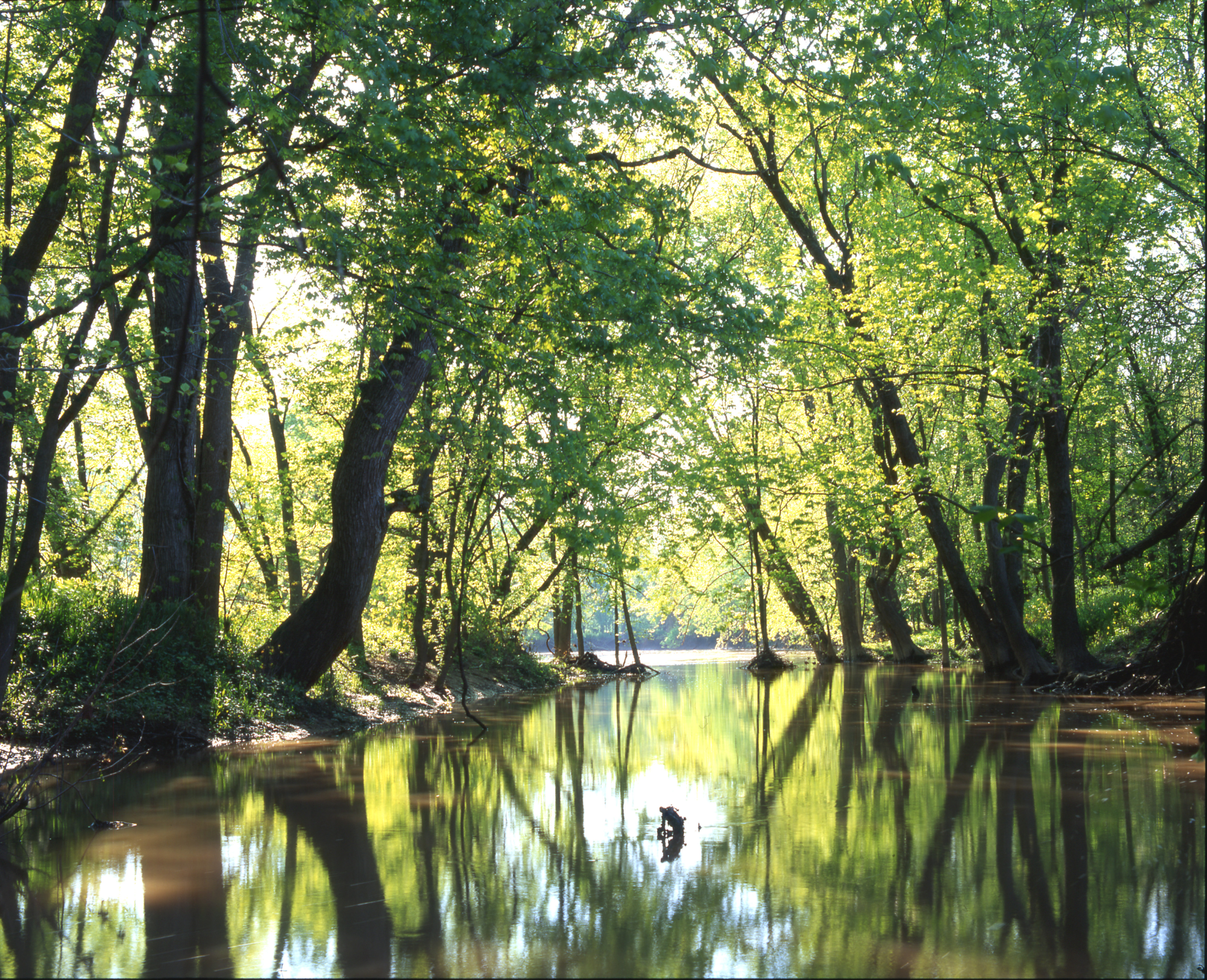 Different species of turtles can be seen sunning themselves on the rocks and logs that line the banks of the creek in many areas.
Beaver cuttings show us that the destructive animals been busy overnight. A cacophony of bird songs abounds since over 100 different species of songsters' nest throughout the valley.
Owls are a prevalent sight as they roost in a large tree next to the water. They'll even open an eye and stare at you as you paddle by.
You will also see snakes swimming or basking in the sun. Not to worry though, there hasn't been a venomous snake found in Central Ohio in over 150 years.
If you begin your float at the Prairie Oaks upper Darby SUP leave another vehicle at a takeout point about two miles south at Beaver Lake to shuttle yourself back. Rent your SUP board from Windrose Outdoors.
  SUP board at Hocking Hills
One of the most beloved vacation and paddling spots in the state, you won't want to miss out on an opportunity to head for the Hocking Hills area and Hocking River in the south-central part of Ohio.
Many SUP enthusiasts claim that the Hocking River is one of the most scenic areas of the state, you can take in the views as you slowly meander down the class I Hocking River, a 102-mile tributary to the Ohio River.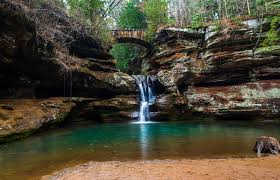 We recommend Crockett's Trip which is lined by trees and fields, you and your friends will paddle your way down five miles of the Hocking River with the option to pull your SUP onto the passing sandbars for some on-foot exploration or to stop for a quaint picnic lunch.
This tour is great for beginners, lasting approximately 1.5 hours, so you will have plenty of time to check out the surrounding attractions.
Start at the Crockett's Run launch and end at the Hocking Hills Canoe Livery. Rent an inflatable SUP board at Logan Marina.
Clendening Lake is a great spot for paddle boards
Clendening is one of the most peaceful of the Muskingum Watershed Conservation Lakes that were formed in the 1930s to address flood control, drought, erosion, and forestry needs.
The lakes have all become mainly recreational lakes in recent years. Because it is wedged between two other MWCD lakes (Tappan to the North and Piedmont to the South) and slightly farther from the larger cities, it is generally more hushed than the others.
Clendening Lake is a great spot for fishing from your SUP board. Fish that inhabit the lake are bass, crappie and bluegill.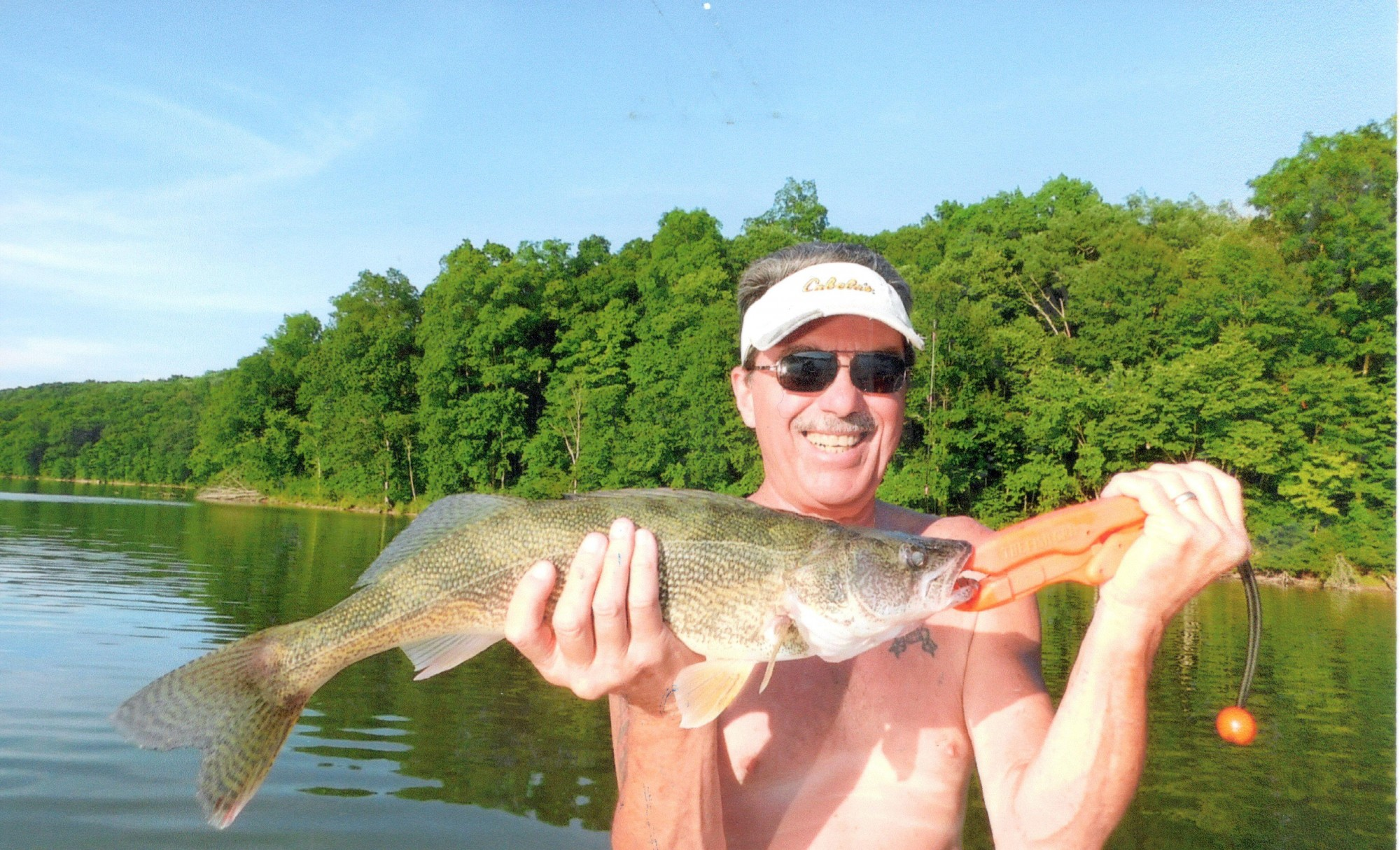 The 10 hp motor limit also makes it a much more enjoyable spot for paddle boarders.  Clendening has got 43 miles of shoreline and is 1,800 acres, so it's large enough for a lengthy paddle and it's undeveloped shoreline make for a wonderful time out in nature.
There's plenty of lake for a few days of paddling and Clendening Marina has a shoreline campground and rents rooms for $66 and cabins for under a hundred. We suggest heading there in the fall, when the lake is practically empty, and Ohio's beech and sugar maples are blazing.  You will need to bring your own inflatable SUP board in as the marina only rents kayaks.
Try your inflatable paddle board on the Little Miami River
There are quite a few sound reasons why the Little Miami River was picked as Ohio's first designated scenic river.
The river originates at Indian Lake which is a popular recreation destination for campers, boaters, and anglers. It begins as a meandering stream, and then accelerates into a gorge, before it widens and slows before it flows into the Ohio River.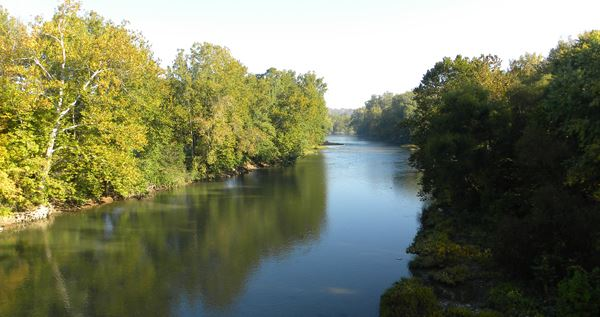 The middle section of the Little Miami is the most scenic and less developed. It also maintains a great SUP level with nice Class I rapids to keep it exciting. Due to the efforts of individuals and groups like Little Miami Conservancy, the river is in better shape than it was 59 years ago.
The river teams with beautiful flora and fauna, including Cedar Waxwings, Blue Herons, towering sycamore trees.
Many begin the course at State Route 235 Bridge where the footing is stone and gravel, allowing them to wade in the waters and hop on their SUP without any issues.  Rent you SUP board at Adventures on the Great Miami.
AEP Lakes
To call the AEP lakes of Southeastern Ohio a SUP fisherman's paradise might seem like hyperbole, but a visit to these rich waters leaves no doubt.
The lakes exist on a massive 60,000-acre landscape that was once strip-mined for coal, American Electric Power (AEP) has planted more than 63 million trees and stocked 350 lakes and ponds with largemouth bass, bluegill, redear sunfish and channel catfish.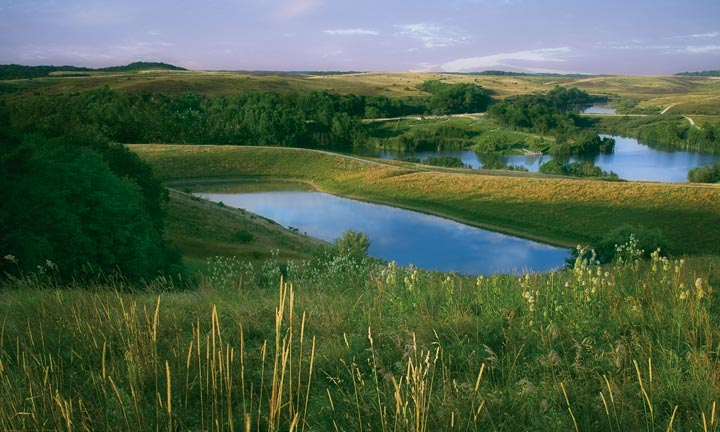 Known today as ReCreation Land, this extensive network of waterways provides some of the most consistently productive fishing and paddling in the country.  It's truly a great area to become accustomed to SUP fishing.
For paddling advice and paddleboard rentals, try Killinit Kayaks.
Conclusion
So there you have it, it turns out that Ohio has some of the most beautiful and unique spots in the country to paddleboard on. Who knew?
If you are in the Cleveland area and would like to explore Lake Erie on paddle boards, give our friends at 41 North a shout.
Related Topics
The Ultimate Guide On Finding Places to Paddle Board Near You
Five Great Winter SUP Fishing Spots
Your Comprehensive Guide to Inflatable Stand Up Paddle Boards