Take a Deep Breath and Paddle On: Finding Calm with Sup Yoga in Wisconsin's Great Outdoors!
The sun peeks over the horizon, casting its golden glow across the glassy waters of Lake Winnebago. A light mist rises from the lake as you step gingerly onto your paddleboard, taking a moment to find your balance. Drawing in a deep, fresh breath of morning air, you are ready to begin flowing through yoga poses and paddling across the tranquil water. There is no better way to clear your mind, strengthen your body, and truly connect with nature than practicing yoga atop a stand-up paddleboard, surrounded by Wisconsin's magnificent lakes.
In this sublime setting, you can challenge your focus and flexibility flowing through vinyasas and balancing poses on the undulating water of Lake Mendota. The setting sun paints the sky in warm hues of pink and orange as you unwind in restorative postures on Sturgeon Bay, completely at peace. Whether you're a veteran yogi or giving SUP yoga a try for the first time, Wisconsin's wealth of waterways offer supreme locations to enhance your practice. From plunging into crystal clear Lake Michigan to floating among river birches on the Namekagon, you're sure to find your inner zen. Follow along on a journey through twenty of Wisconsin's most gorgeous, invigorating, and downright serene spots to get your SUP yoga fix this season. So let's head out and find some of the best places in Wisconsin for sup yoga!
Devil's Lake State Park.
With its clear blue waters and forested shores, Devil's Lake State Park offers some of the most serene settings for sup yoga in Wisconsin. Paddle out into the stillness of the lake early in the morning and flow through sun salutations as the mist rises around you. Take in the beauty of 500-foot quartzite bluffs while balancing in tree pose. After your practice, explore the park's more than 30 miles of hiking trails that wind through pine forests and restored prairie.
Peninsula State Park.
On the Door County Peninsula, Peninsula State Park provides numerous protected bays and harbors perfect for sup yoga. Flow through vinyasas with the summer breeze coming off Green Bay as you gaze at the Niagara Escarpment rising behind the trees. Listen to songbirds and frogs as you find stillness in child's pose. Afterward, rent a tandem kayak and paddle along the shoreline, stopping to swim and sunbathe on the park's beach.
Lake Geneva.
With 26 miles of shoreline, Lake Geneva offers an abundance of spots to unroll your mat on a stand-up paddleboard. Glide across the calm morning waters as the sun rises over the hillsides. Practice balancing postures like dancer's pose against the serene backdrop of Victorian mansions and gardens along the lakefront. Stop at one of the lakeside parks to refuel with a picnic lunch before getting back on your board for an afternoon paddle.
Lake Winnebago.
Wisconsin's largest inland lake provides plenty of room to experiment with yoga poses on your paddleboard. Steady yourself in half-moon pose as you take in sweeping views of the lake. Challenge your balance in standing splits with the assurance that a refreshing plunge awaits if you fall in! Stay awhile after your practice to enjoy world-class fishing, boating, and birdwatching opportunities on Lake Winnebago.
Lake Michigan.
Paddling out onto crystal clear Lake Michigan, you'll find the open water an inviting and exhilarating backdrop for your sup yoga practice. Flow through cat and cow poses, arching your back to take in the sweeping lake views. Test your balance and calm your mind in tree pose atop your board. Just be sure to keep a close eye on the weather, as Lake Michigan's conditions can quickly shift and winds can pick up.
Madison Lakes.
In the midst of Wisconsin's capital city, escape into nature with sup yoga on one of Madison's five lakes. Spread your mat atop your board on Monona Lake, where you can salute the sun with views of Frank Lloyd Wright houses rising from the wooded shoreline. Or try practicing balancing postures against the urban backdrop of downtown Madison from Lake Mendota. Afterwards, enjoy a locally-roasted coffee near the water.
Lake Butte Des Morts.
Translating to "hill of the dead," Lake Butte Des Morts has a dark history, but offers supremely peaceful paddling today. Glide across glassy waters early in the day, entering a meditative state as you move through fluid yoga poses. Find your center while taking in views of thick forests and wildlife along the undeveloped shores. Later, visit 1000 Islands Environmental Center to learn about the lake's ecology and history.
Lake Poygan.
The channels and bays of Lake Poygan provide an intricate aquatic playground for sup yoga. Paddle through zones of lily pads and cattails, then out into open waters, all the while flowing through your favorite yoga sequences. Make sure to bring your camera to capture stunning photographs of cranes, herons, osprey, and bald eagles that call Poygan home. After your practice, relax lakeside at a local restaurant with a plate of fried perch and a cold beer.
Lake Waubesa.
Nestled in the rolling hills just south of Madison, Lake Waubesa offers gorgeous scenery for a sup yoga session. Take in views of Mount Zion and the surrounding farmland while balancing in tree pose. Challenge your focus flowing through sun salutations while boats and water-skiers zip past. Enjoy the amenities of Lake Waubesa's state and community parks between yoga and paddling.
Shell Lake.
Enjoy the peaceful northwoods atmosphere of Shell Lake while practicing yoga atop your paddleboard. Take deep breaths of fresh pine-scented air as you find your center. Watch for wildlife like loons, beavers, and river otters going about their day in harmony with nature. Let the healing sounds of songbirds and lapping water soothe your mind and spirit. After your practice, indulge in the lake's world-class panfish and bass fishing.
Lake Minocqua Chain.
The linked Lake Minocqua chain in Wisconsin's Northwoods provides a pristine paddling paradise. Wake up early and flow through a sequence of sun salutations and backbends, energized by the golden light dancing across the water. In the evening, settle into restorative poses like child's pose as the setting sun paints the sky in hues of pink and purple. With its islands and hidden coves, the Minocqua Chain offers endless possibilities for adventure and discovery between yoga sessions.
Lake Wissota.
Manmade Lake Wissota offers a serene setting for sup yoga with its extensive natural shoreline and scenic wooded islands. Paddle out into a tranquil bay and challenge your balance with standing poses as you take in sweeping views of the lake and Chippewa River Valley. Afterwards, explore the lake's numerous parks and marinas or hike trails through the surrounding woods. Don't forget to rejuvenate with an ice-cold Leinenkugel's at the Boathouse afterwards!
Lake Delton.
In the heart of Wisconsin Dells, escape the bustle of town with a SUP yoga session on peaceful Lake Delton. Take advantage of the early morning solitude to center your mind and strengthen your body atop your board. Flow through balancing postures against the unique backdrop of Mt. Olympus Water & Theme Park. Stay for the day to enjoy Lake Delton's other recreation opportunities, like kayaking along the shoreline or taking an exciting ride down the ramp at Noah's Ark.
Lake Kegonsa.
Just south of Madison, Lake Kegonsa State Park offers gorgeous views and secluded spots perfect for sup yoga. Find your serenity gliding across the lake's calm waters surrounded by woodlands and wetlands. Challenge your focus practicing balancing poses with kayakers paddling by. After your session, explore the park's hiking trails through oak savannas and tallgrass prairies.
Green Bay.
Paddle out into the vast, open waters of Green Bay for an invigorating sup yoga session. Breathe deeply as you move through poses, filling your lungs with fresh lake air. Gaze out over the bay's horizons, clear your mind, and find your center. Stay alert for passing boat traffic from the nearby Port of Green Bay. Afterwards, head to downtown Green Bay and take in a Packers game for the quintessential Wisconsin experience.
Sturgeon Bay.
On the shores of Sturgeon Bay, take in spectacular views of Potawatomi State Park's limestone bluffs as you challenge your balance and flexibility with sup yoga. Paddle through the bay's protected waters and into secluded areas bordered by towering cliffs, cedar forests, and tranquil wetlands. After your practice, enjoy well-deserved relaxation at one of Sturgeon Bay's waterfront restaurants.
Pewaukee Lake.
Just 30 minutes outside Milwaukee, Pewaukee Lake provides a convenient escape to practice sup yoga. Enjoy stunning views of fall foliage reflected on the calm waters as you flow through graceful postures. Challenge your balance standing on one leg while absorbing the brilliant colors and scents of autumn in Wisconsin. Stay after your session to hike wooded trails, sit by a cozy bonfire, or sample craft beer from Pewaukee's local brewpub.
Lake Wausau.
In Marathon County, Lake Wausau provides the perfect peaceful paddle for SUP yoga. Practice balancing poses against the backdrop of Rib Mountain State Park's granite cliffs and verdant forests. Flow through sun salutations as you pass colorful riverfront homes and snap photos of wading herons. Afterwards, enjoy locally-made sausages and regional craft beers at popular lakeside hangouts
Lake Dubay.
Escape into nature at Lake Dubay, nestled in St. Feriole Island State Park. Paddle out into secluded bays surrounded by soaring pines and listen to loons calling as you flow through yoga poses in perfect tranquility. Challenge your balance standing on one leg atop your board with views of sandstone bluffs. Enjoy the serenity and dark night skies perfect for stargazing.
Lake Nokomis.
Within Milwaukee County, Lake Nokomis offers a peaceful urban oasis for SUP yoga. Take in city skyline views while enjoying the solitude of paddling across open waters. Practice balancing poses as kayakers and paddleboarders sail past. After your session, stroll the paved path encircling the lake and take time to renew your spirit watching vibrant sunsets over the water.
Conclusion:
As your paddleboard glides back to the shore, you step off feeling completely rejuvenated. The fresh waters of Wisconsin's lakes and rivers never fail to soothe the mind and heal the spirit. And enhancing your time on the water with the fluid movements of yoga helps build an even deeper connection with nature. From balancing poses silhouetted against towering limestone cliffs, to flowing through sun salutations on a glassy inland lake, Wisconsin offers endless possibilities to challenge yourself and find your true center atop a SUP. So unroll your mat, take a deep breath, and paddle out into one of these special places where yoga meets water. You're sure to find the perfect spot to strike that balance of physical activity, mental calm, and spiritual alignment that stays with you long after you've left the water's edge. Namaste.
Glides Tips, Tricks and more!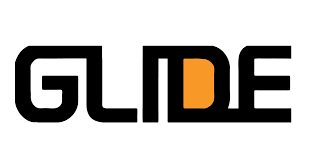 If you're just beginning your journey with SUP yoga, we invite you to explore our assortment of SUP yoga poses specifically curated for novices. Moreover, if you're in the market for a top-tier yoga SUP board, consider the Glide Lotus & O2 Lotus models.
Don't miss our insightful article, "A Comprehensive Guide To SUP Yoga," which serves as an invaluable resource for practitioners at all levels. This guide elucidates different facets of SUP yoga and proffers insightful advice and pointers.
For those on the hunt for prime paddle boarding spots within the United States, we've compiled a thorough state-by-state tour guide of premier locations for paddle boarding. The guide, "The best places to paddle board in the United States a state by state tour of where to paddle board with Glide Paddle Boards" introduces you to prime paddle boarding locales across the nation, in association with Glide Paddle Boards.
For those with an international outlook on paddle boarding, we have a pair of articles to guide you. The initial piece, "Ultimate Guide on Finding Places to Paddle Board Near You." offers valuable strategies to unearth fresh and exhilarating paddle boarding spots nearby.
The subsequent piece, "Epic Spots Globally To Paddle Board," showcases awe-inspiring paddle boarding locales worldwide. This is a fantastic source for anyone looking to discover novel and picturesque sites around the globe.
Please dive into our blog to unearth more expert recommendations and engrossing articles. Our objective is to offer valuable content and abundant information to amplify your paddle boarding adventures.