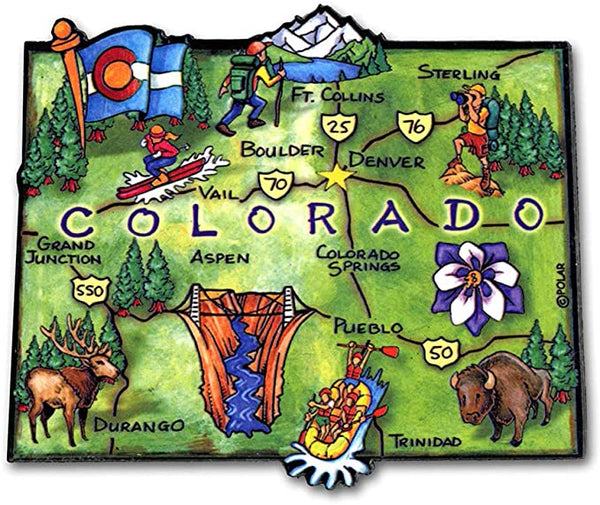 Where to Paddle Board In Colorado
Paddle board near me in colorado
Are you looking for a place to paddle board near you? Check out this article for more ideas on finding places to paddle board near you. For Colorado check out these unique spots to paddle board in colorado. Plan ahead and let's explore the natural lakes, rivers, and reservoirs of Colorado.
SUP Bear Creek Lake Park, Colorado.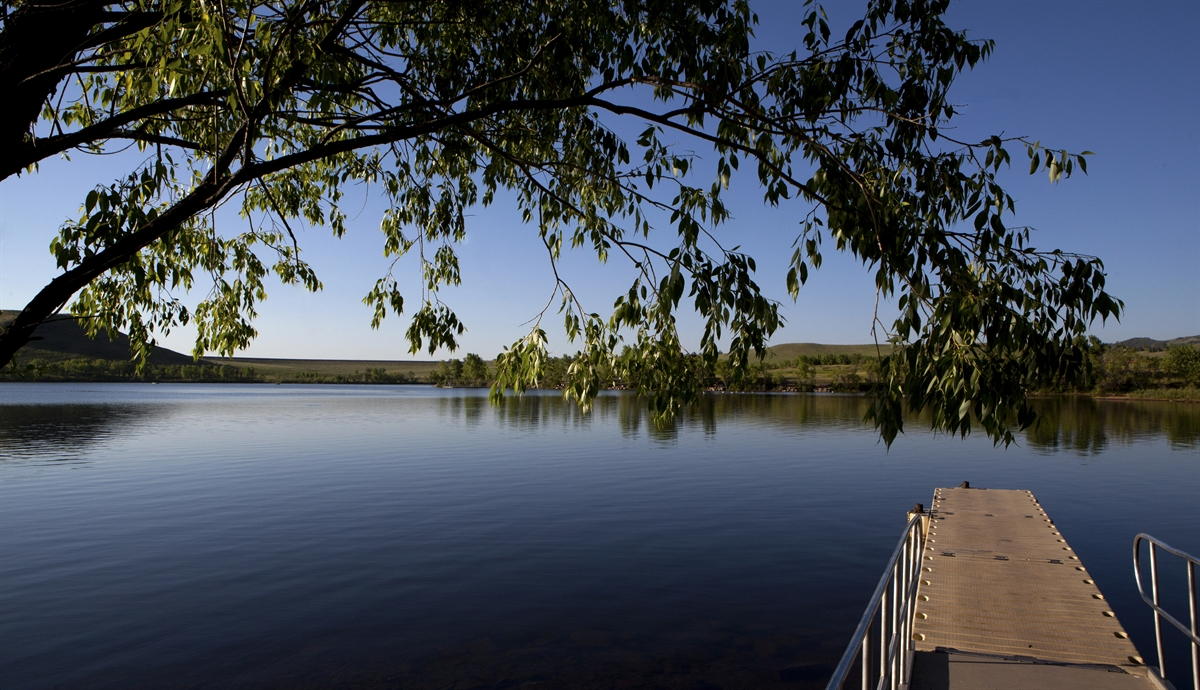 Bear Creek Lake Park is a picturesque spot for paddle boarding. The lake does allow for motorized boats although they are restricted to low wake speeds. Making this a great place for beginner paddle boarding adventures. Or for advanced paddlers who want to have a relaxing paddle free of noisy high-speed motorized boats.
SUP Blue Mesa Reservoir, Colorado.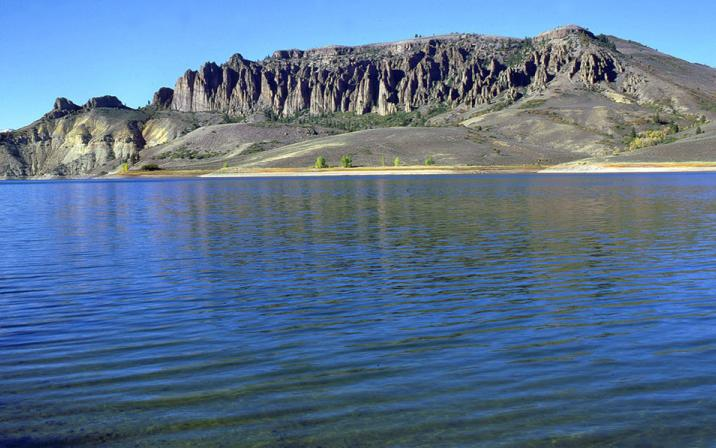 Blue mesa reservoir is the perfect spot to break out the inflatable paddle board or hardboard and get out on the water. The large reservoir offers 96 miles of shoreline to paddle and explore, and awesome waterfront dining to help keep you fueled. The reservoir has a stand up paddle boarding experience for everyone from sup fishing, to sup yoga or all-around paddle boarding. With its clear waters and rugged backdrop Blue Mesa Reservoir is one spot you will not want to skip.
Elk Creeek Marina is a great place to paddle to or launch from, in the summer the marinas restaurant is open. Elk Creek Marina also offers sup rentals if needed.
SUP Grand Lake, Colorado.

Grand Lake, is Colorado's largest natural lake. It has 507 surface acres of water to paddle on and reaches an impressive depth of nearly 400 feet. This is an ideal place to paddle board in Colorado, as it has plenty of places to explore and if you don't have your own board their are rental companies at the lake. It is also located in one of the most scenic parts of Colorado with unrivled mountain views.
SUP McIntosh lake, Colorado.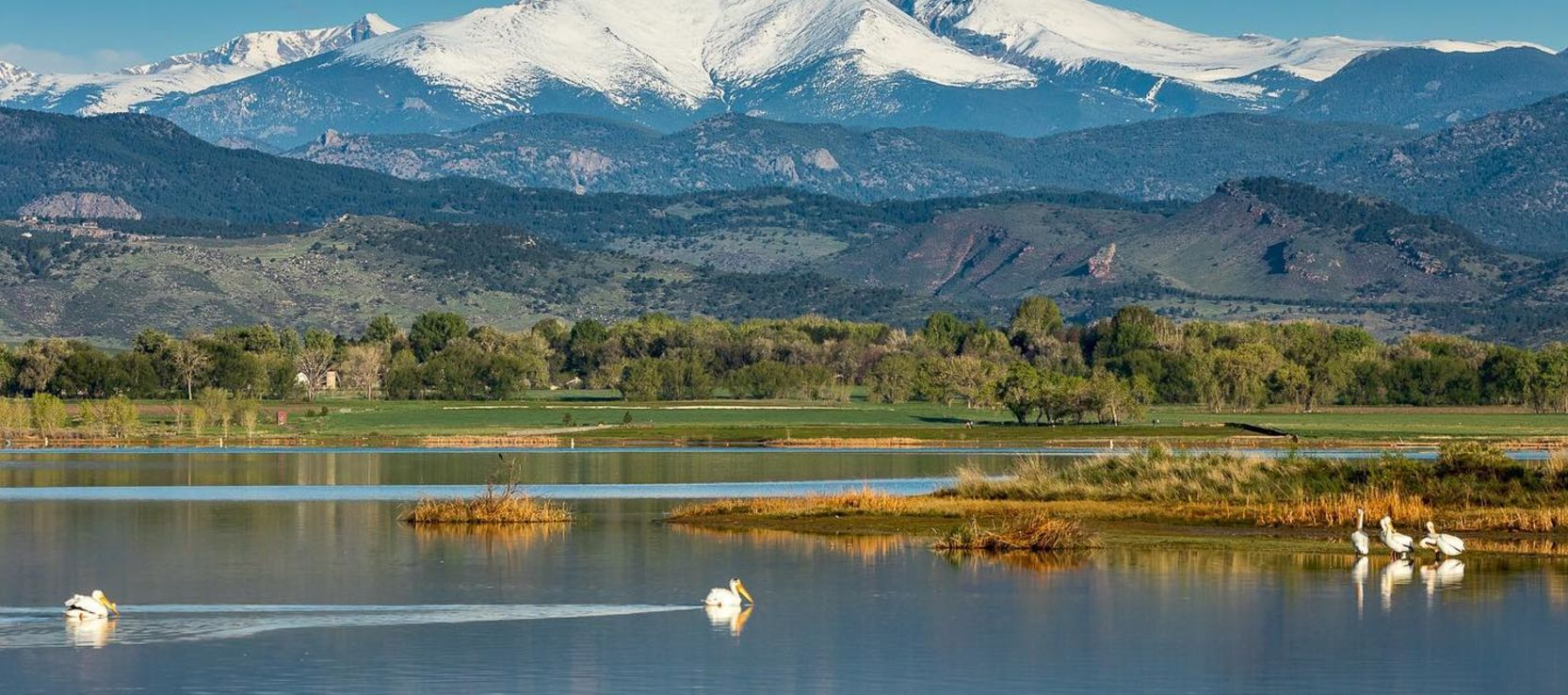 Apple haters calm down this is McIntosh lake not Mac. While this is not most epic spots to paddle board in Colorado it is still worth checking off the list. Only non motorized watercraft that can be carried on is allowed on the lake, excluding float tubes. And swimming is prohibited. This is also a nature area which is why it gets on the list.
A perfect place for beginner paddle boarding enthusiasts as well as nature lovers. The lack of motorized craft and usually calm winds makes for some calm waters to paddle. Sup fishing is also popular here with anglers being able to catch stocked rainbow trouts and naturally sustaining large mouth bass, yellow perch and brown bullhead. The lake is also an incredible place for sup yoga as you take in the wildlife. From prarie dogs, to pelicans and eagles with many other wild life species frequently sited.
SUP Quail Lake, Colorado.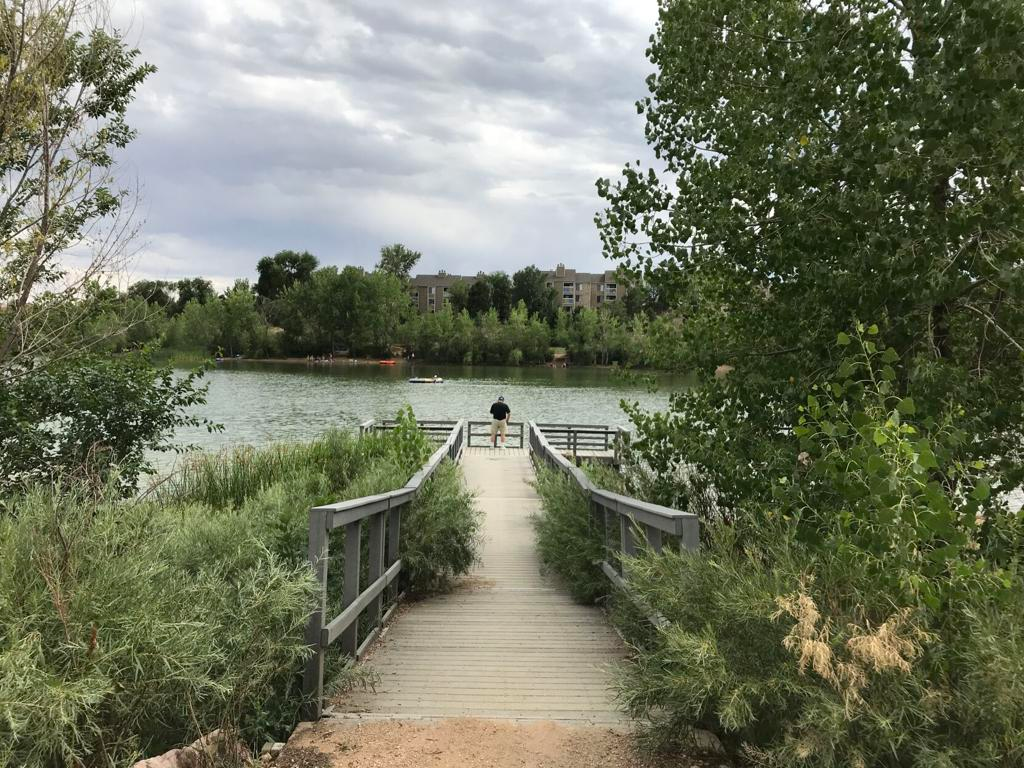 Quail Lake, is a smaller lake in Colorado Springs with a gorgeous background to paddle to. Motorized vehicles are not permitted on the lake keeping this a tranquil spot to paddle board. Sup fishing is popular here as well. And sup yoga is taught here on the lake as well from Dragonfly Paddle Yoga, who also does board rentals for those who do not have their own board or are in the area with out one.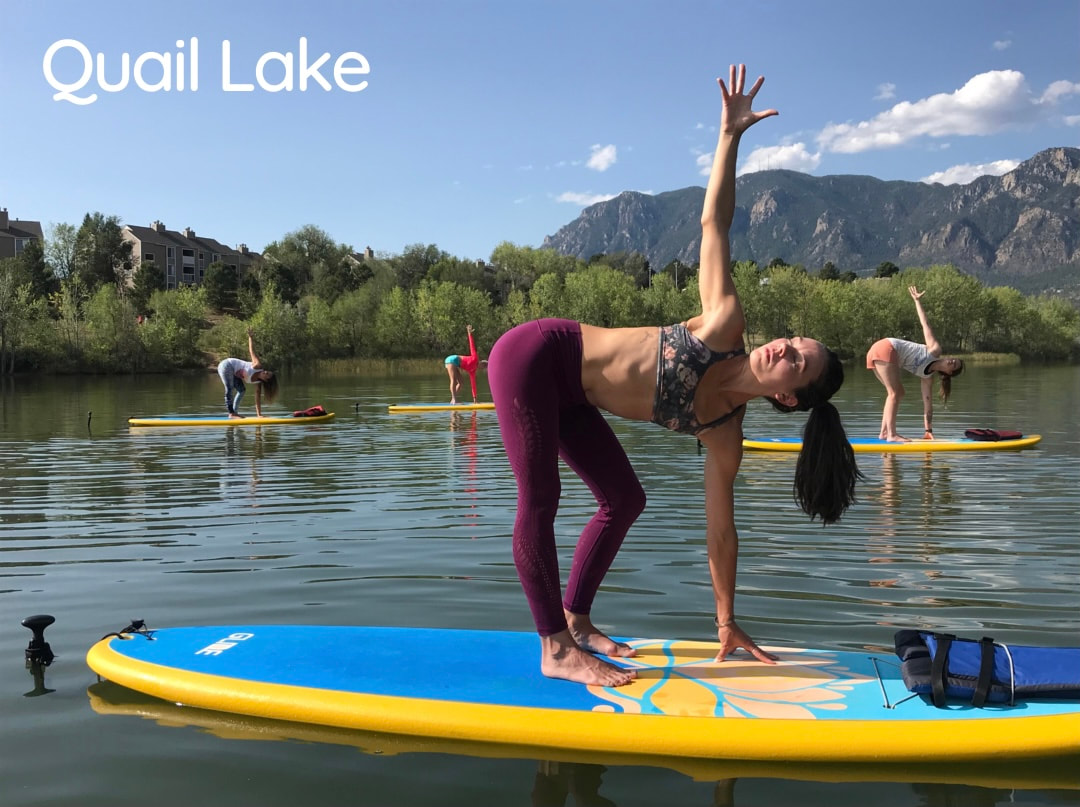 SUP Evergreen Lake, Colorado.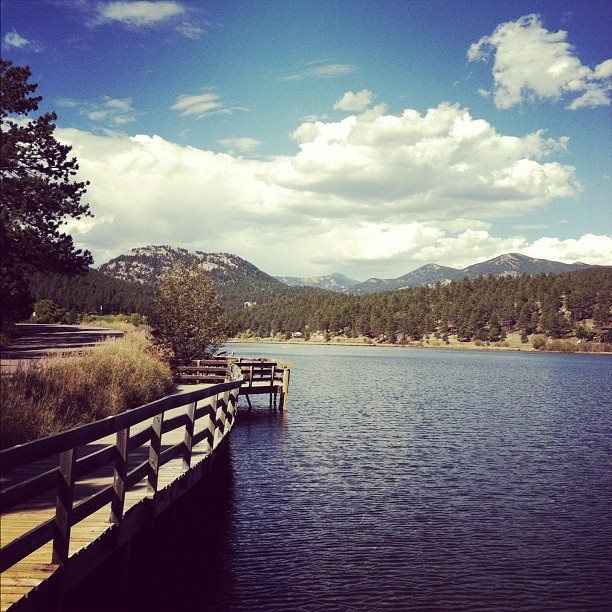 Evergreen lake is known for its serene beauty. And is one of the reasons the Evergreen lake House is a popular wedding venue. The lake is popular with sup yoga enthusiasts as well. This lake has always been a relaxing spot for paddle boarding.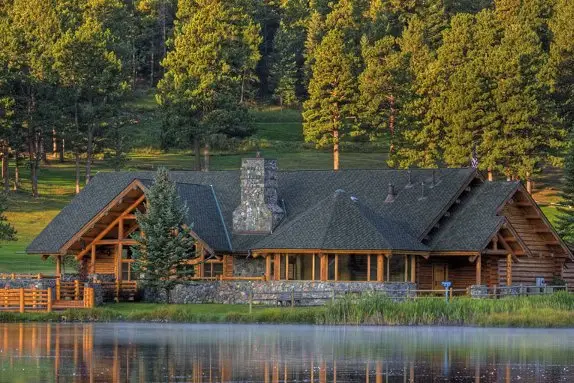 SUP Horsetooth Reservoir, Colorado.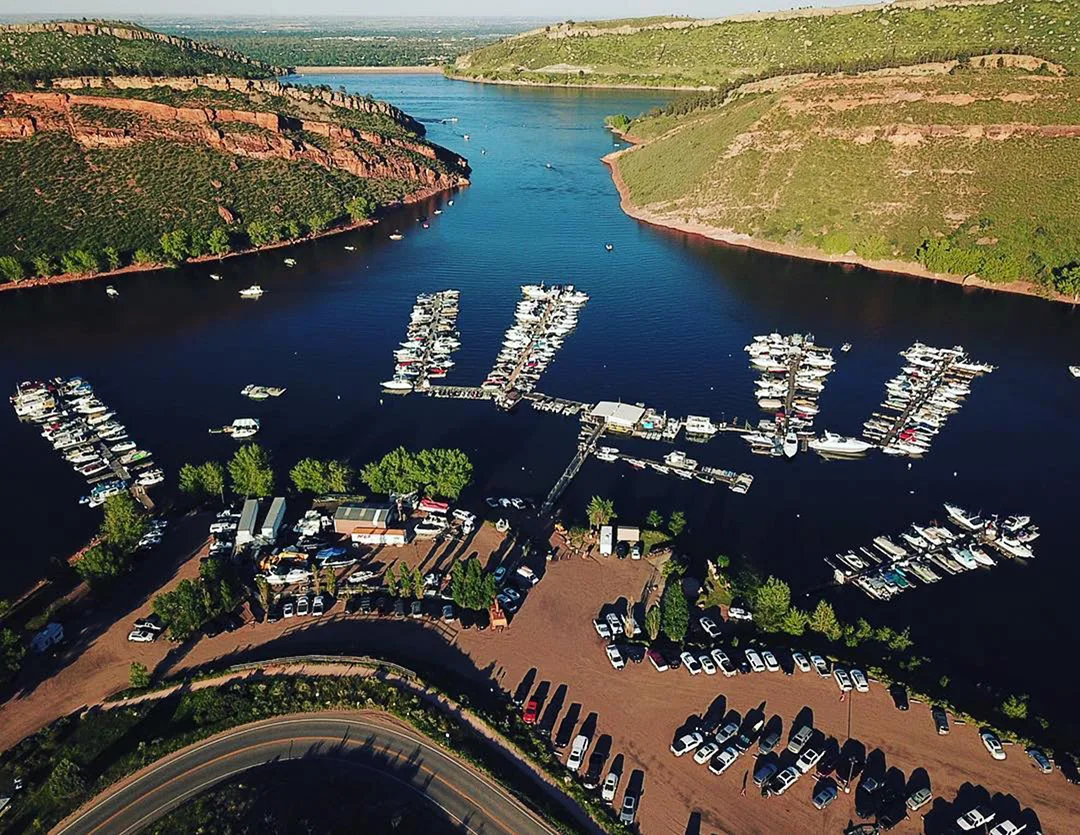 Horsetooth Reservoir is a large body of water located just west of Fort Collins. Horsetooth Reservoir requires an entrance fee and is open to all sorts of water sports from scuba diving, water skiing and paddle boarding to rock climbing near by. Horsetooth reservoir has some great camping spots, and wild life viewing areas.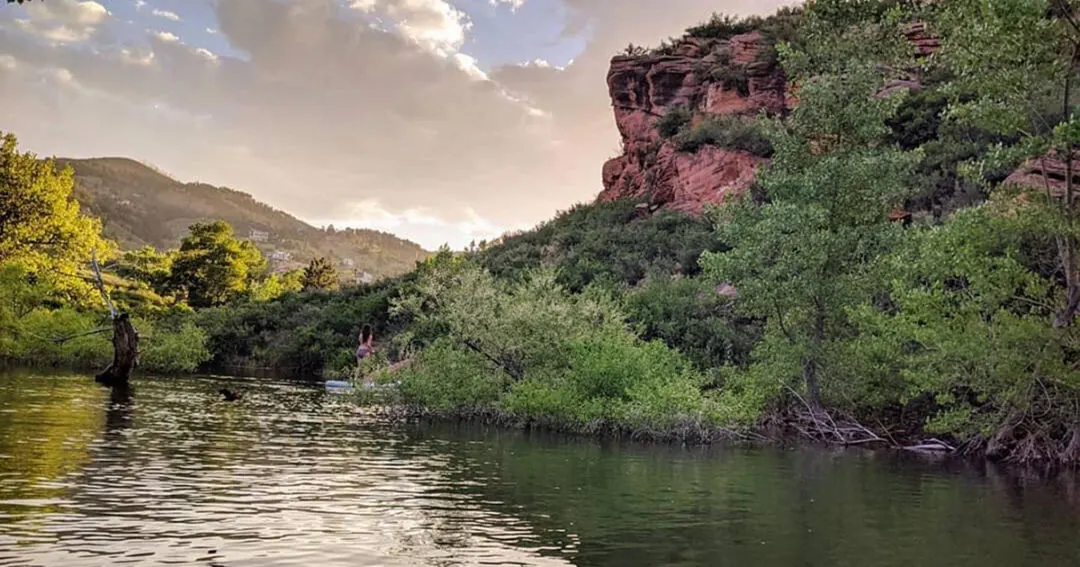 Sup Rocky Mountain National Park, Colorado.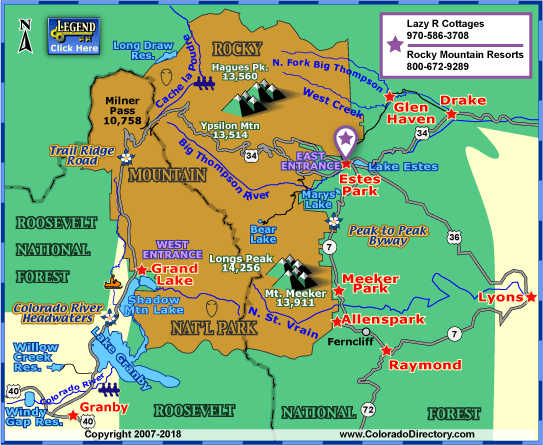 This is where an inflatable paddle board is going to be your friend. Their are many lakes to hike to and explore in Rocky Mountain National Park. Some of the photos of the various lakes will be shown below. The flat water of these Rocky Mountain lakes have cool water temperatures during the summer months, making these lakes the perfect spot to hike into and then cool off with some epic paddle boarding.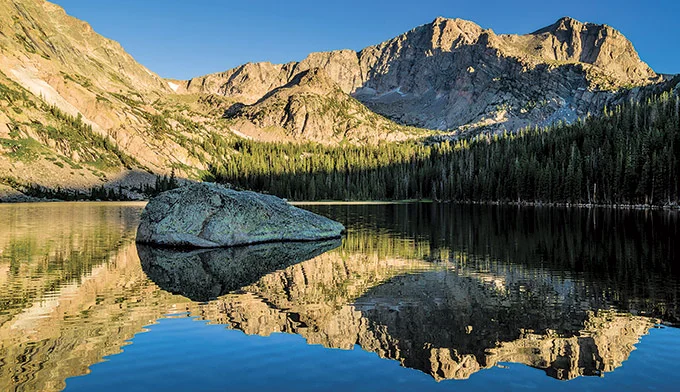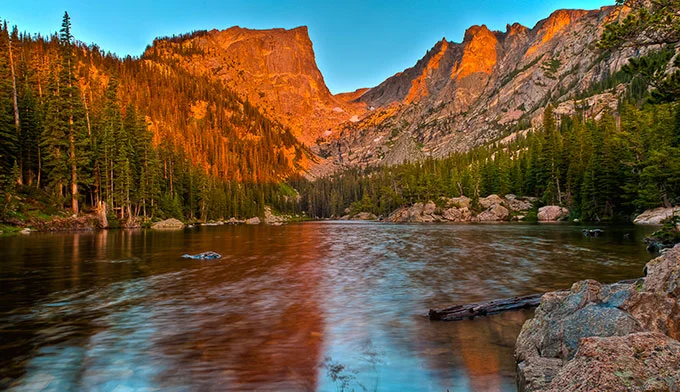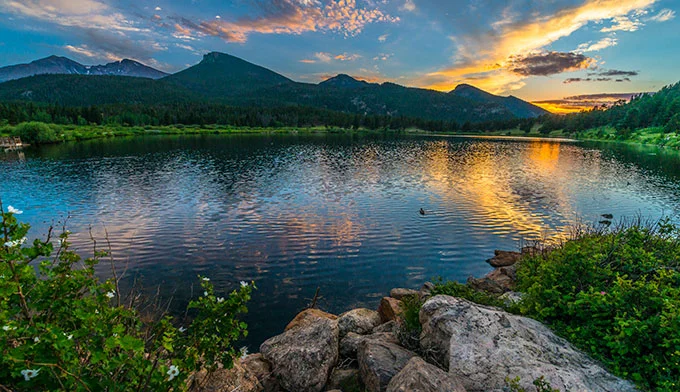 On the west side of the Rocky Mountain National Park you can find Poudre Lake and Poudre River.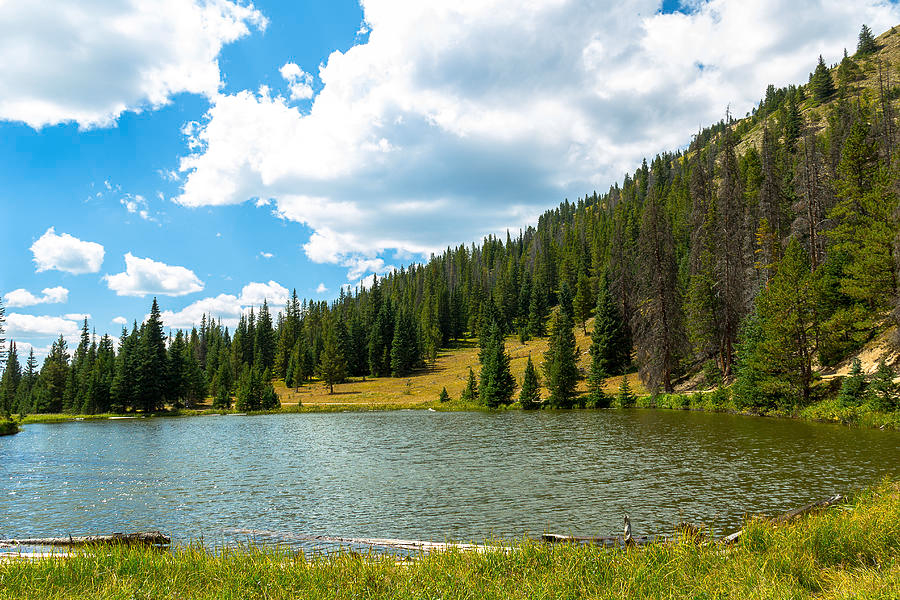 SUP Sloan's Lake, Colorado.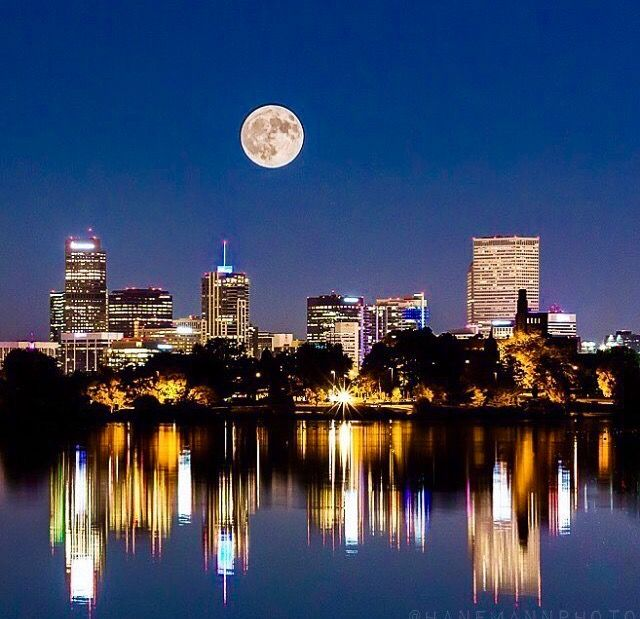 Sloan's Lake or Sloan Lake is located in Denver, giving you access to the city for night life and scenic paddle boarding along with the Denver skyline as a back drop. Motor boating activities are allowed on this lake, how ever smaller power craft like jet skis are are not allowed on the lake. Swimming is also not allowed at this location. Although it is an incredible spot to paddle for those in the Denver area.
SUP Gross Reservoir, Colorado.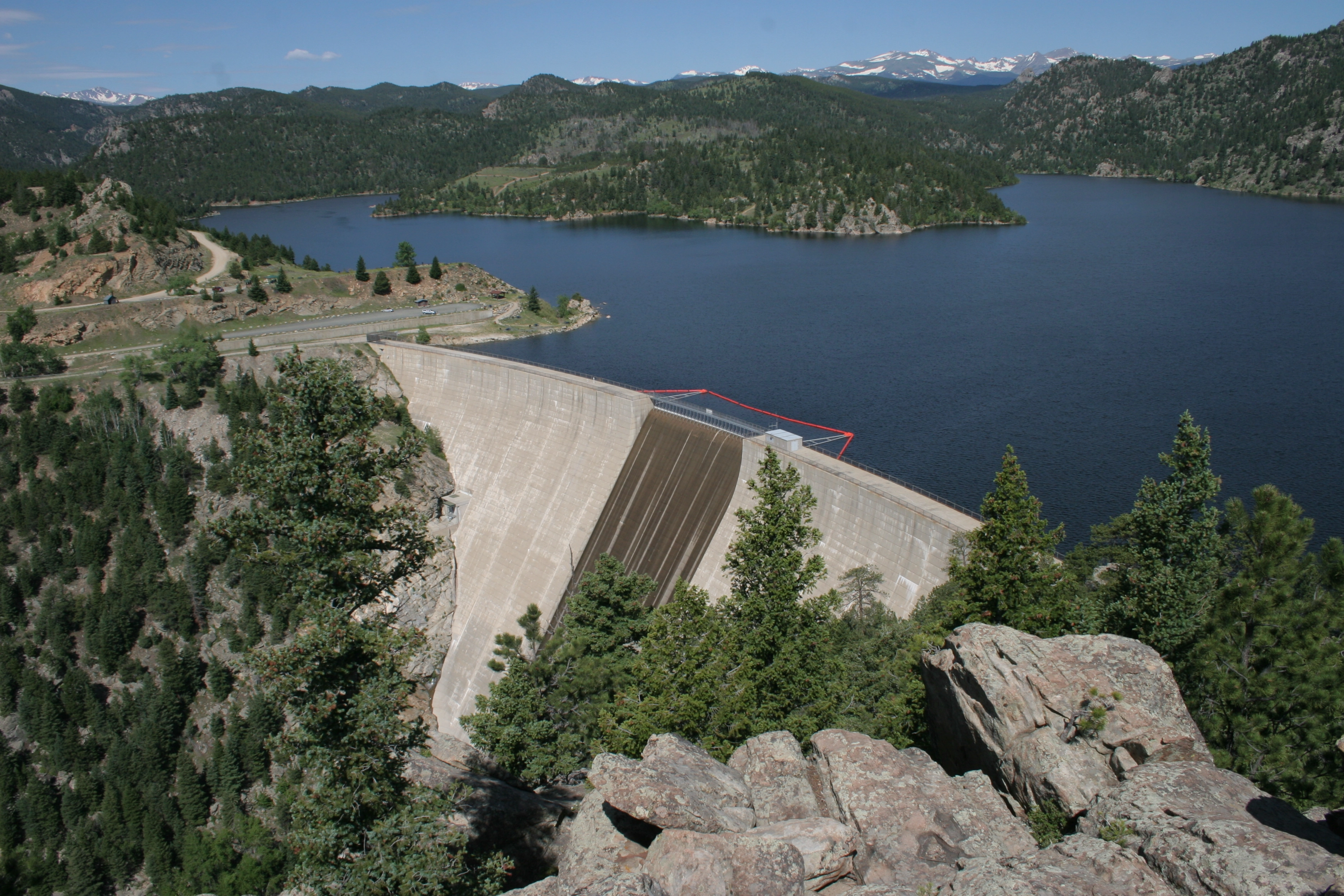 This alpine lake is open for paddle boarding, and is anything but gross. It was named after former Chief Engineer Dwight D. Gross of Denver Water. Gross reservoir offers amazing rugged scenery to enjoy while paddle boarding. And with the limitation to roof top motor boats or smaller you wont have the serinity of the reservoir interupted by loud motors and wakes. Keep an eye on the weather as it can turn quickly at this altitude and location.
Tired of Lakes? Let's SUP the Whitewater park!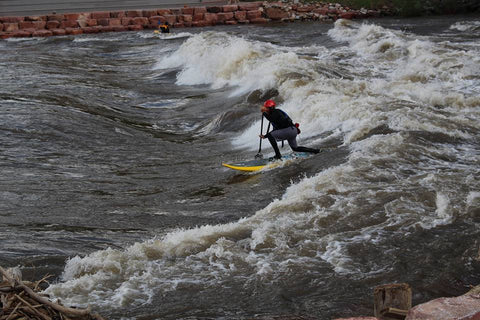 Colorado is a great place for river surfing with over 8 white parks in the state you are sure to find the right whitewater park for you. In Denver proper their is confluence whitewater park suitable for inner tubers to advanced paddlers.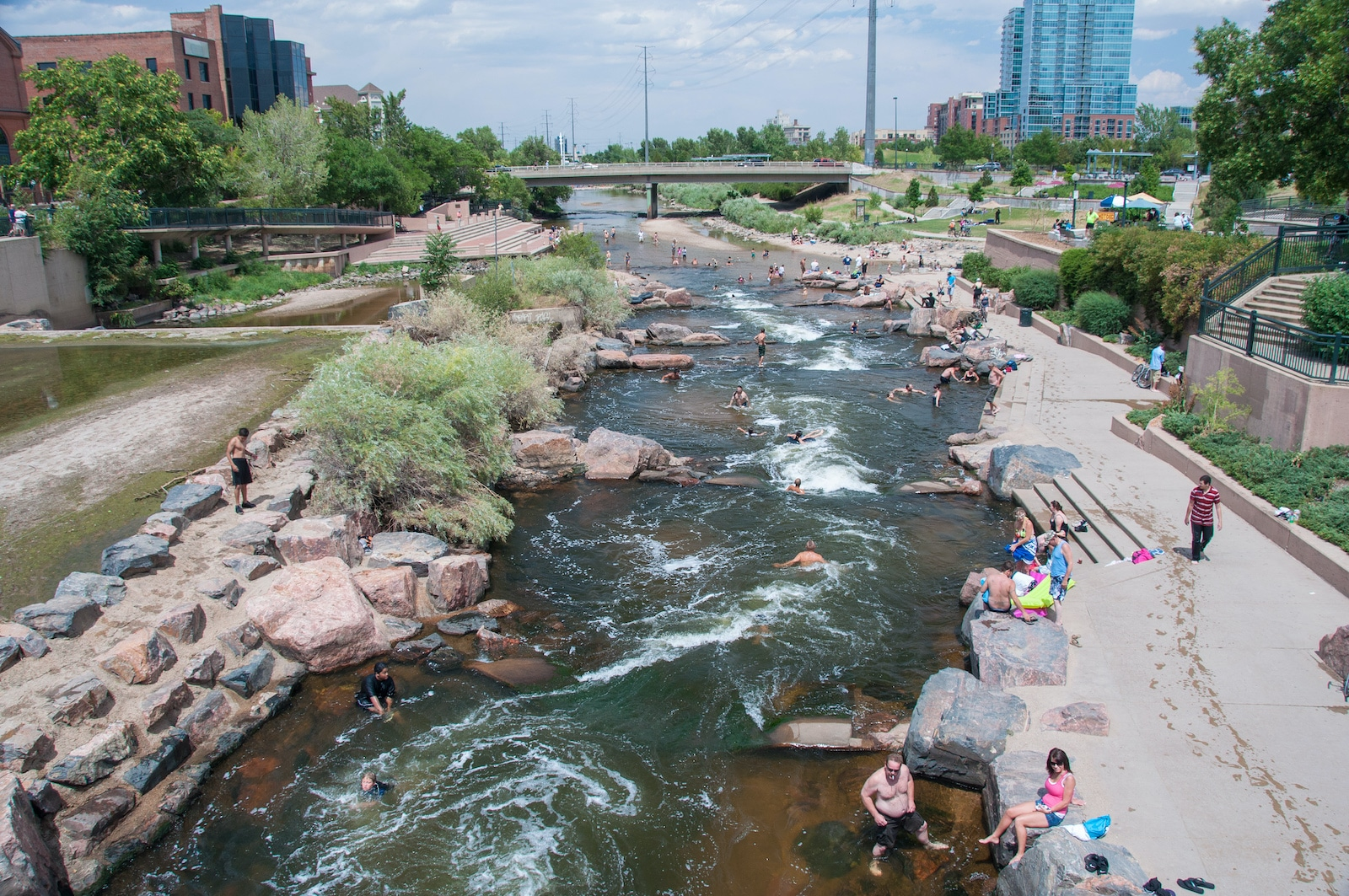 And remember when you are on a river or at a whitewater park to wear a helmet, we at Glide do not want to see any paddle boarding enthusiast earn a darwins award.
SUP the Colorado River, Colorado.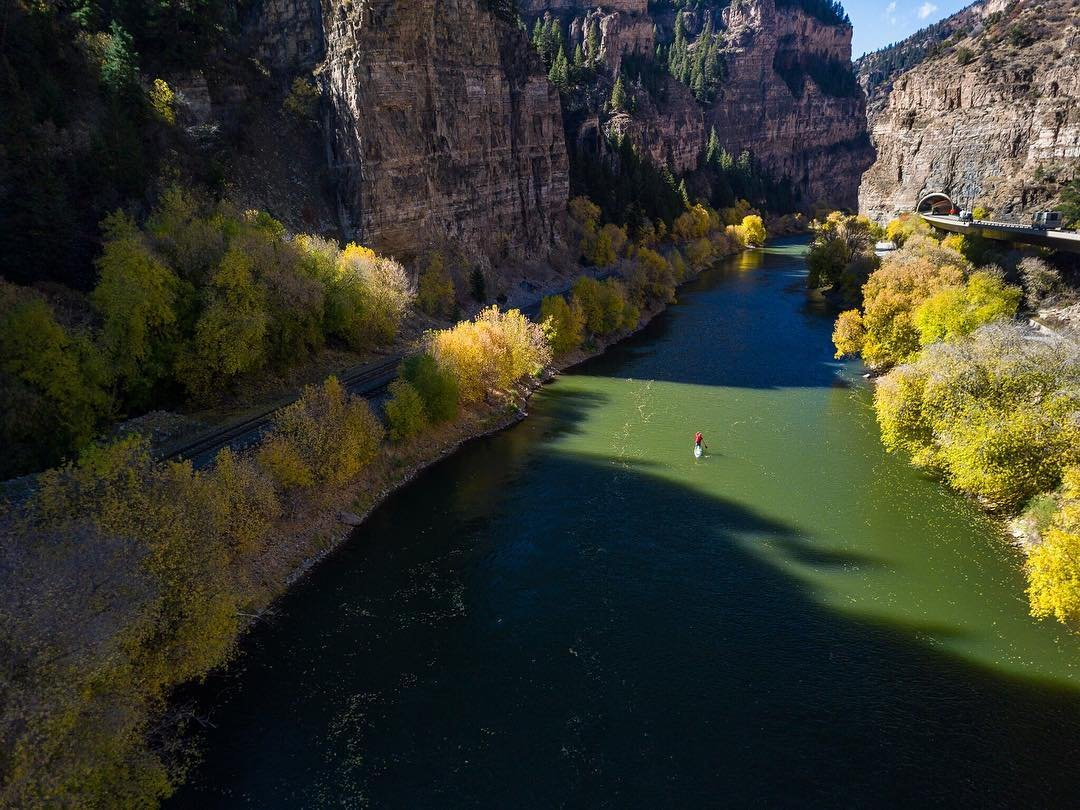 How can you paddle board in Colorado and not paddle on the Colorado river? We would recommend the stretch of the river near Glenwood springs, this is a beautiful section of the Colorado River and has the added benefit of being close to our next recommendation the glenwood springs whitewater park.
SUP Glenwood Springs Whitewater Park, Colorado.
Glenwood Springs whitewater park is an epic river wave and the perfect spot for some river sup time. The 02 Lochsa is the paddle board you want for this large wave. If you are in the Glenwood Springs area this is one place to paddle board in colorado you won't want to skip. The park is usually quite popular, making this a great place to meet other white water sup enthusiasts and sup surfers.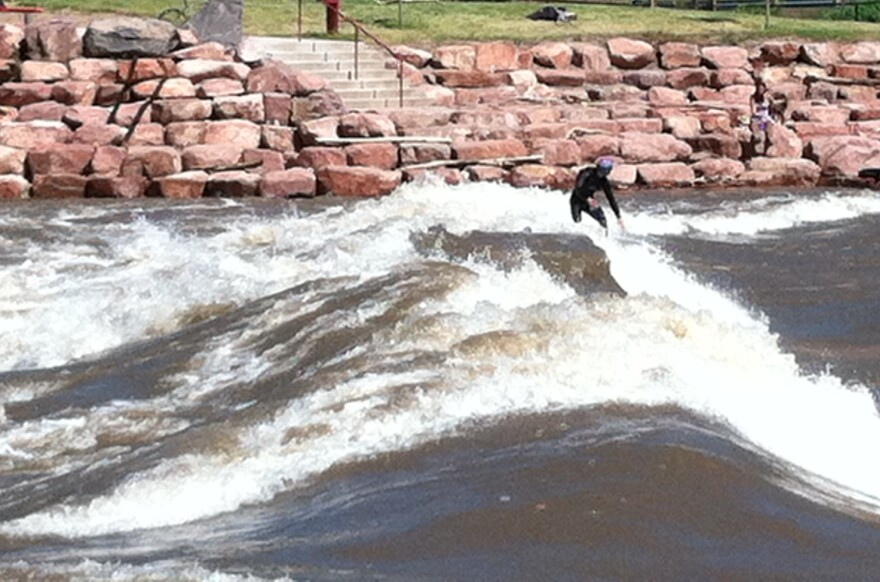 SUP Cherry Creek Reservoir, Colorado.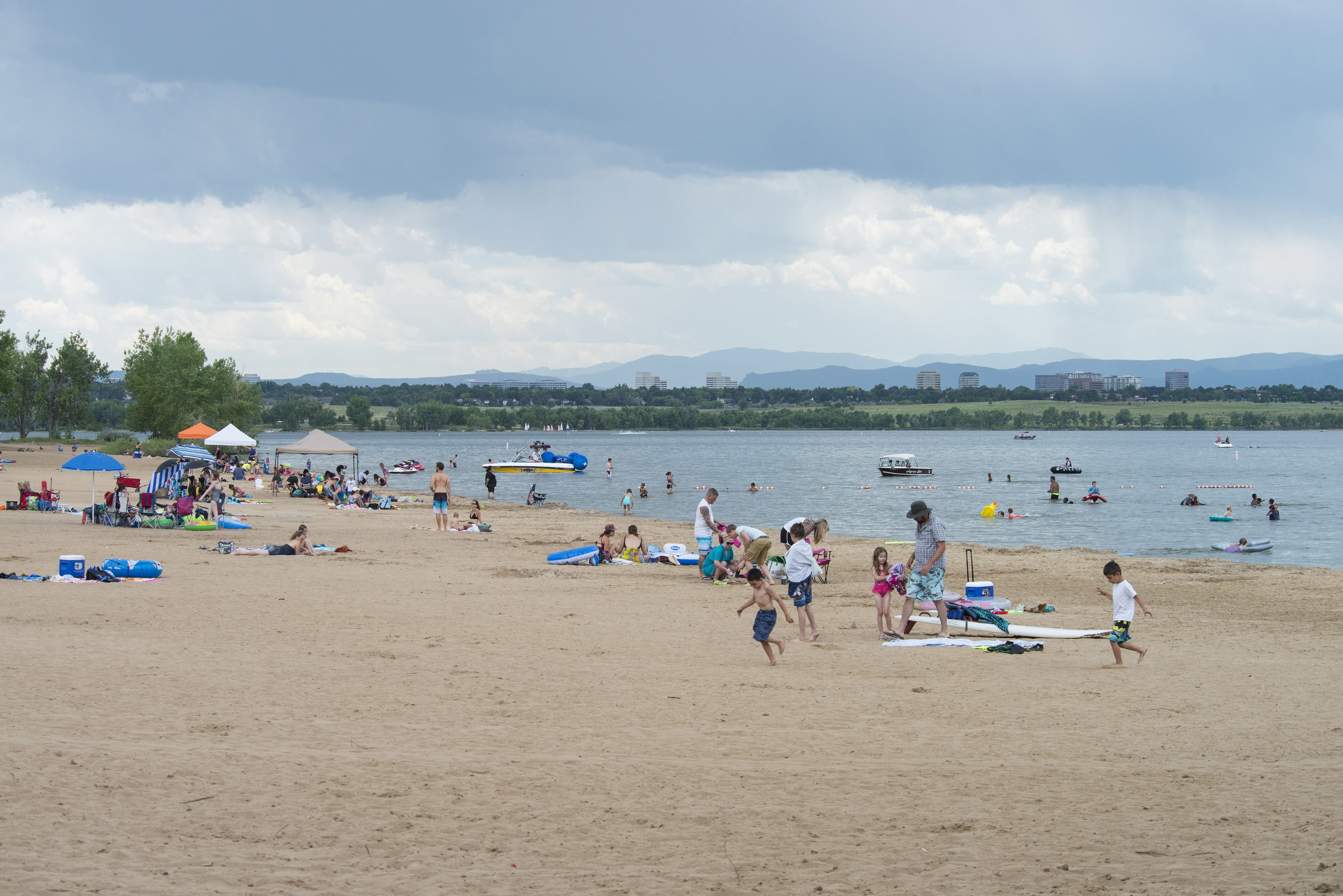 Cherry creek reservoir is a popular destination, it is a family go to for many in Colorado. It has pristine white sand beaches that un heard of in a land locked state. Camping and paddle board rental companies can be found on site and nearby. Cherry creek reservoir also has a great pub at the Pelican Bay Marina, they also do live music on the beach which is a fun way to unwind on the paddle board. Relax and take in some music as you bob on the water.
For more ideas on how to find places to paddle board near you check out this article. Let us know where you paddle boarded today at #glidesup on Instagram.