Where to paddle board in South Carolina.
Glide sups guide on where to paddle board in South Carolina.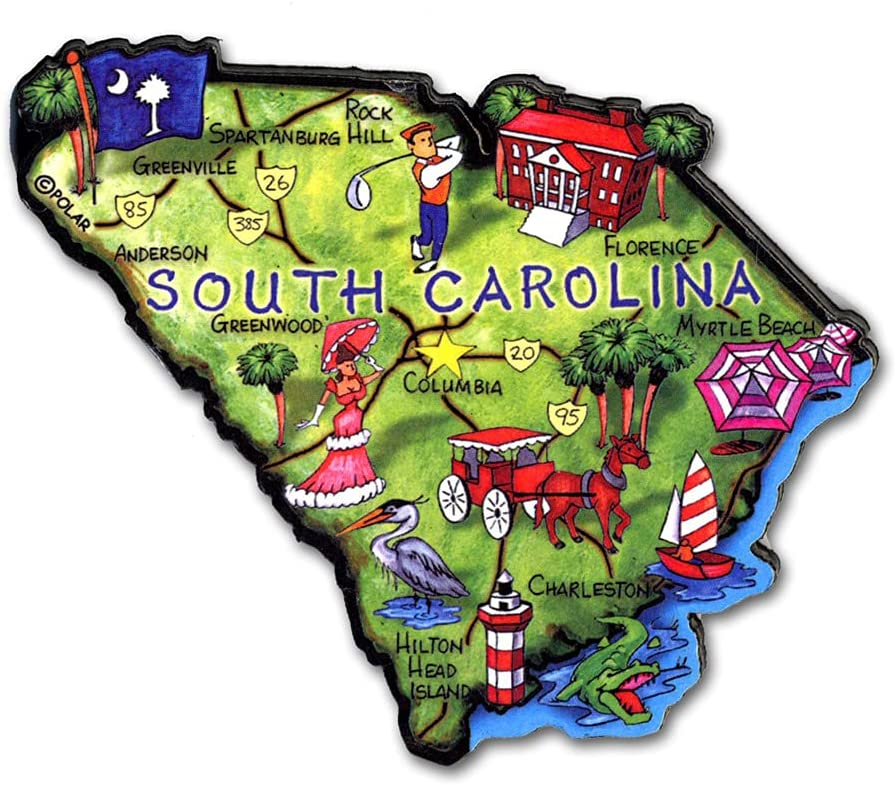 What do you imagine when you think of South Carolina? Is it bbq, delicious vinegar-based bbq sauce? Or Hilton head island? Perhaps Myrtle beach? What about paddle boarding, local wildlife, and country music? Keep reading to go on a paddle board trip through South Carolina.
SUP The Hammock Coast, South Carolina.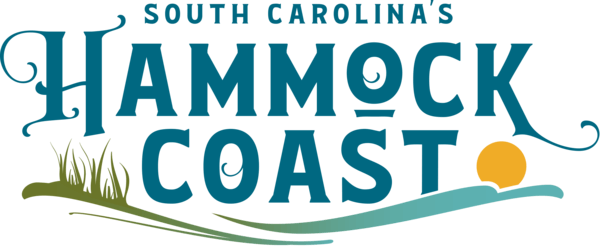 We are starting here for two reasons, the first is I am tired and need a nap so the Hammock coast sounds great. I wish I was napping in a hammock. The second is that the Hammock coast is a beautiful place to go paddle boarding and enjoy special occasions. The natural beauty of the Hammock coast is enough of a reason to go paddle boarding here. You can also explore a castle (sadly just a big mansion). Atalaya Castle is an interesting spot to pass some time while you wait to hit the water. A lot of sup outfitters offer guided kayak tours (they include sup tour) offer private lessons for both paddle boarding and sup yoga or can give you ideas on where to paddle to explore barrier islands, salt marshes, and rivers. Along the Hammock Coast, you can find alligators, sea turtles, and bottlenose dolphins with much more wildlife living in the local ecosystem.
You will also encounter a beautiful sunset along the Hammock Coast. And if guided tours are not your thing the local outfitters are friendly and will help you get the best sup session you can with no guided tour needed.
SUP Myrtle Beach, South Carolina.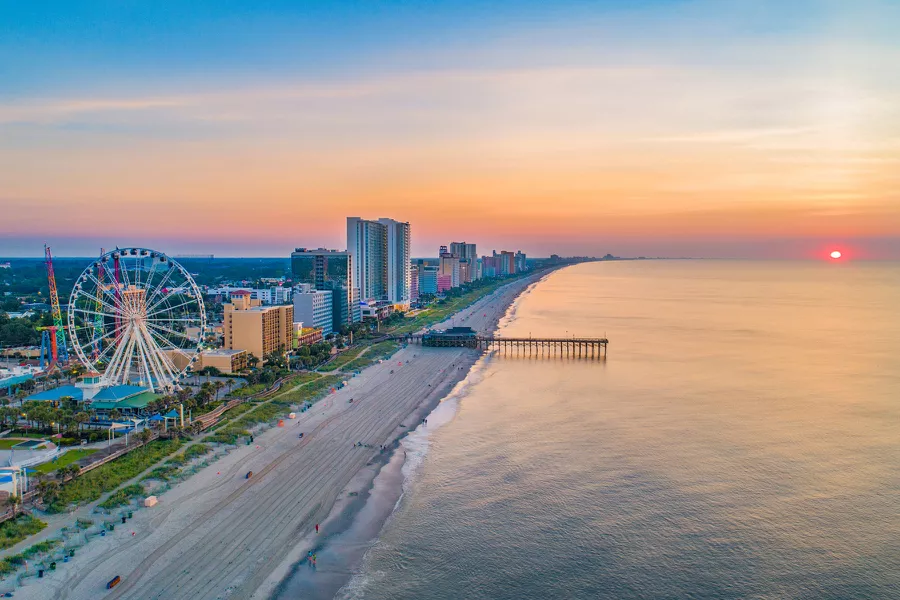 The surf here is more forgiving than other places and is an ideal spot for those new to sup surfing to learn. You will find warm summer sun, ocean waves and a stunning spot to get in some sup yoga among playful bottlenose dolphins. Myrtle Beach is one of the most popular spots for water sports in South Carolina.
SUP the Folly River, South Carolina.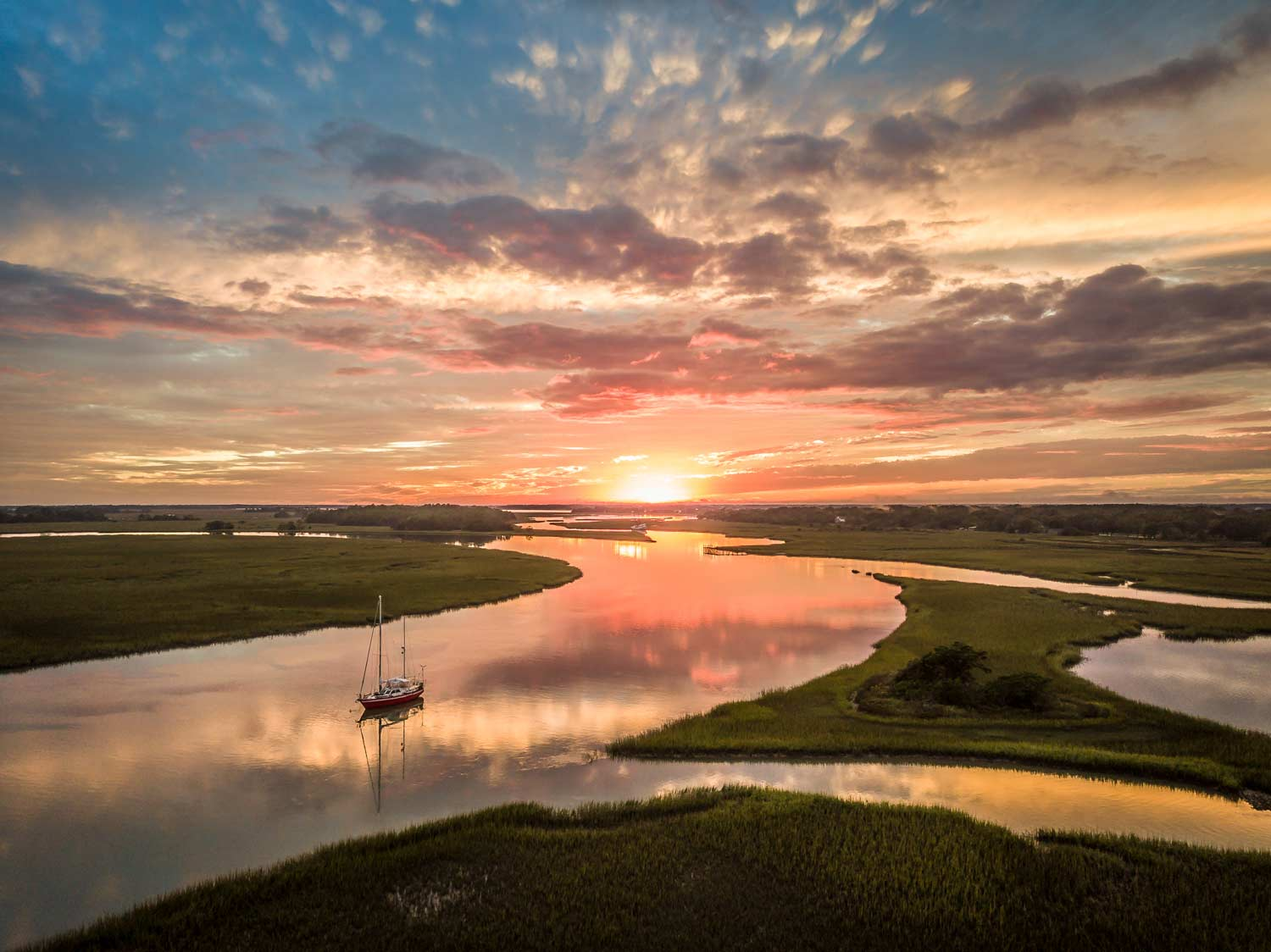 The Folly River is generally a mild river that is suited for all skill levels of paddlers. And leads to one of the best spots in South Carolina to paddle board. As you paddle down this river keep an eye out and see what wildlife you can spot. This is a fun spot to do a sunset paddleboard adventure. Especially as you watch the shoreline for the local wildlife that will start to emerge.
SUP Folly Beach, South Carolina.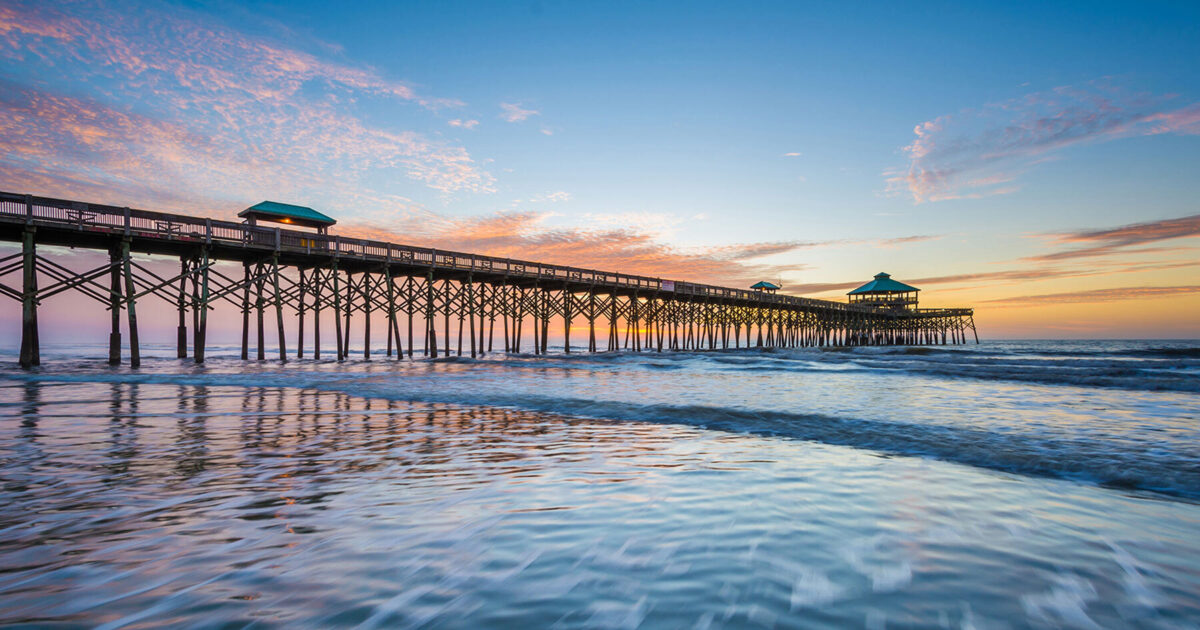 Folly beach is the place to paddle board and surf if you are in the Charleston area. The natural beauty of Folly Beach and surrounding areas makes this a must for stand up paddleboarding. And is sure to be one of your favorite places to paddle board. The beach has many attractions along the shoreline and is home to one of the largest pelican rookeries in the nation. For the nature lover this is one spot you do not want to miss. You can see dolphins, pelicans, and sea turtles at folly beach, each sure to endure themself with nature lovers. On rare occasions, you may even spot an alligator out in nature sunning on the beach.
This is a fun spot for those new to ocean sup adventure and will be a great spot to learn to sup surf and practice keeping your balance on the boards as they bob on the ocean swells.
In the spring of next year (2023) the new Folly Beach fishing pier is scheduled to open. For those wanting to go sup fishing, this is a great spot to inflate the Glide Angler fishing sup and try for sea trout, flounder, and much more.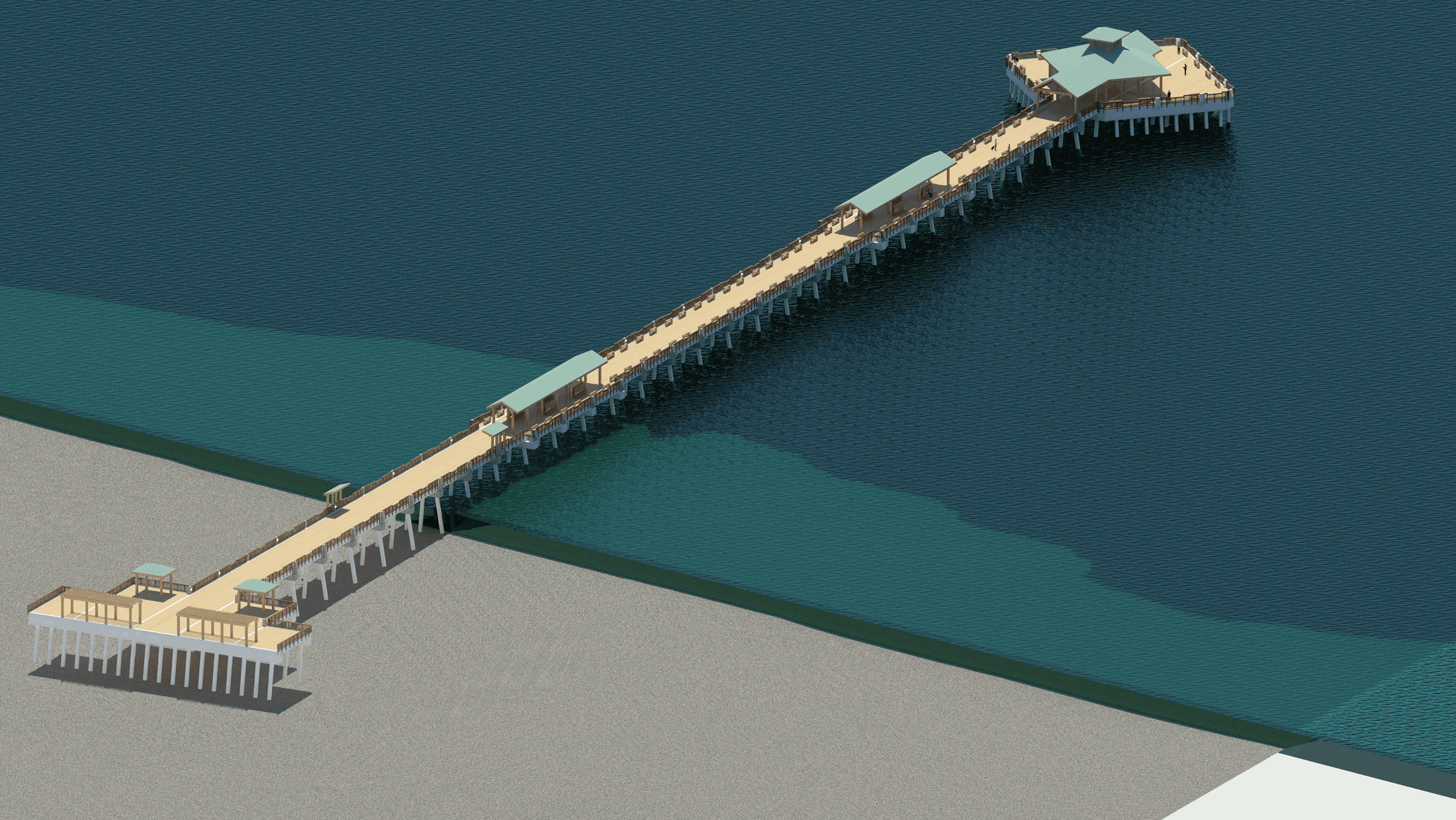 One of the best spots to fish is at morris island lighthouse, where you can catch anything from black tip sharks to pompano. Check with the locals to see what it is bitting and where at. Folly beach also has lots of options for stand up paddle board rentals, tours and fishing gear. Some places will rent by the hour, day, or rent for a weekend.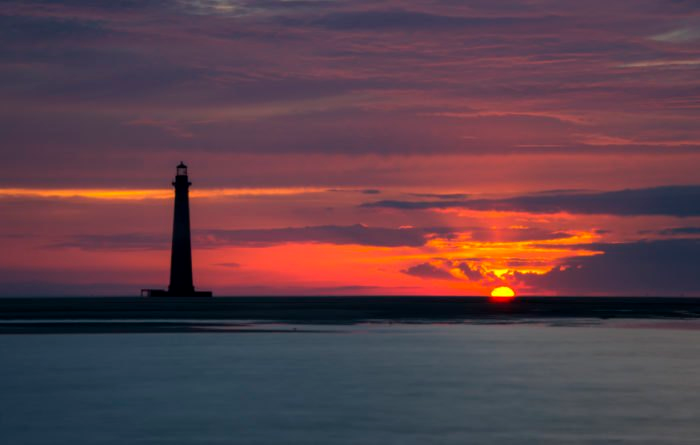 If you are going to check out the area, you can drive on to Folly island and then head towards the end. Before you get to the turn around you will be able to find some places to park legally. The currents off the island can be strong, be sure to have a plan and know the conditions or join a sup tour.
SUP Murrells Inlet, South Carolina.

Escape the amusement parks and attractions of Myrtle beach and head a short ten miles to the natural beauty of Murrells Inlet. This peninsula is well known for its seafood restaurants and was named after a pirate who hid in the local tidal marshes. Beautiful seascapes, inlet jetties, and tidal marshes beckon you to explore as you paddle board in this unique spot.
SUP Shem Creek, South Carolina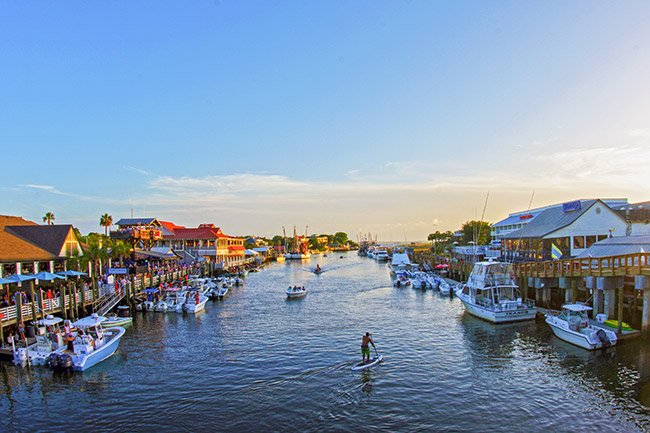 If you are in Shem Creek or just want to head over to the area from Charleston this a fun place for a stand up paddle board adventure. If you put in at the public day dock you can paddle board down Shem Creek to the cooper river. Along the cooper river, you can paddle board around the Crab Bank Sea-Bird Sanctuary. Not long ago over 200 paddlers, canoes, kayak and stand up paddle boarders showed their support for the pelicans and other sea birds. Sadly wakes from large ships passing by and washout from major storms in recent history has reduced the size of this island near the mouth of Shem Creek. Once a critical nesting ground for thousands of sea birds in the charleston harbor, it has been greatly diminished and is only one of 5 islands like it on the coast of South Carolina.
Luckily the locals of Shem creek and Charleston along with local tour groups and outfitters have been doing a lot to see the sanctuary restored. If you are in the area show your support, and paddle board out to see this important landmark.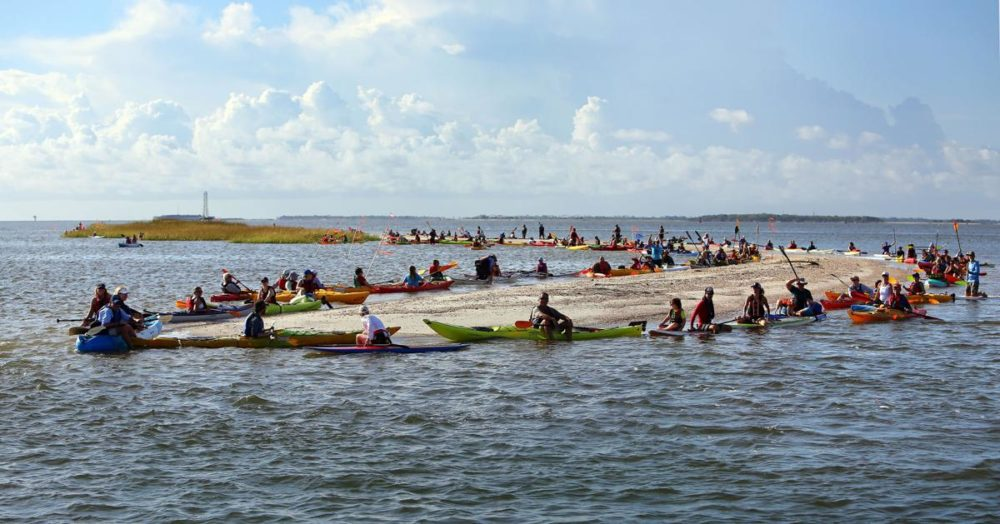 SUP Lake Wylie, South Carolina.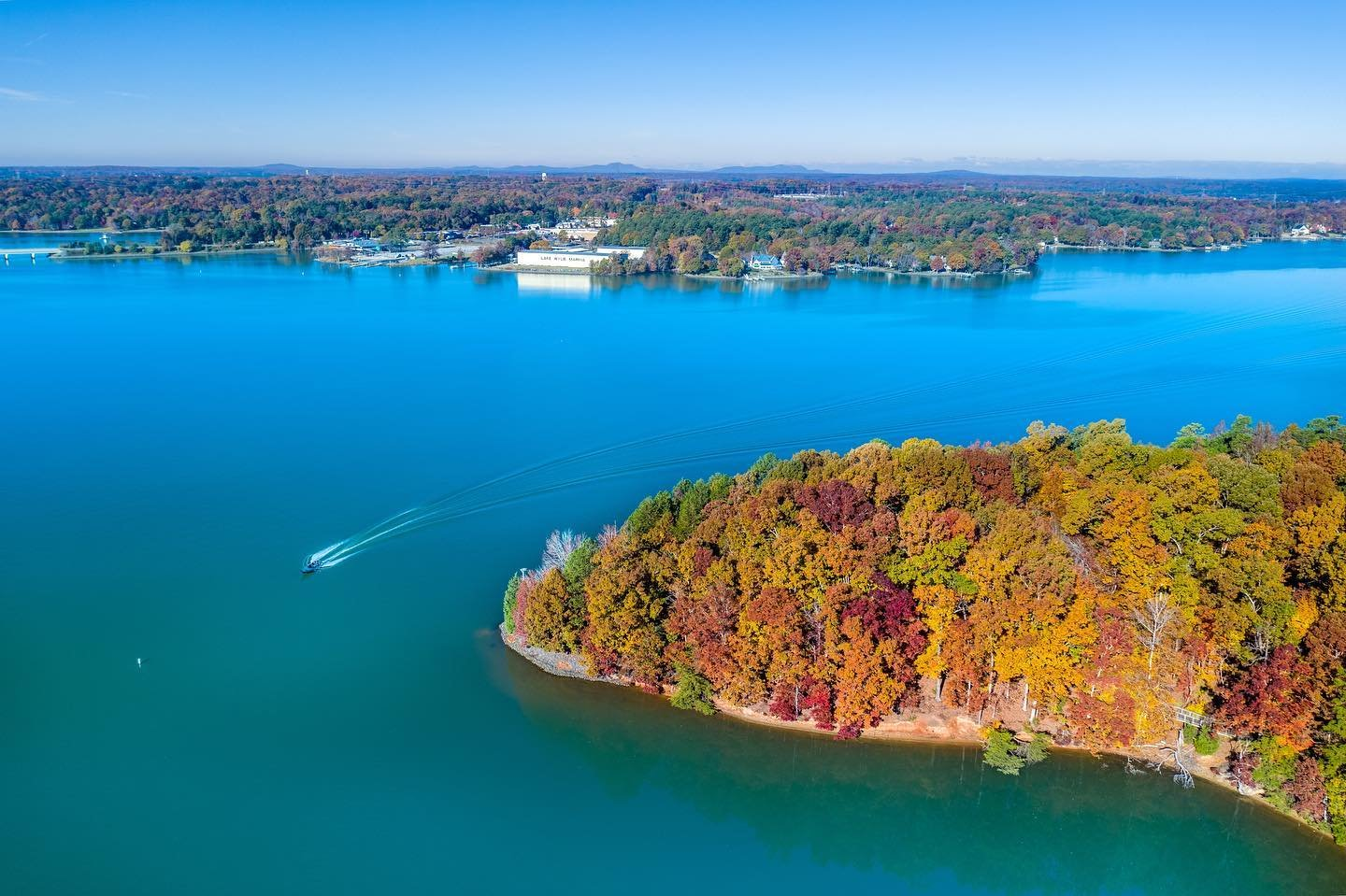 Lake Wylie is near the North Carolina and South Carolina border. The lake will offer a more serene paddle boarding experience away from the large waterway on the coast of South Carolina. Smaller coves, inlets, and creeks abound along the shoreline of this lake. One of the attractions of the lake is the uninhabited goat island. Sup yoga classes are offered by various sup rental companies and outfitters. In the summer they highly recommend booking in advance which can be done on the website or in person. If you are tired of paddleboarding the busy rivers and ocean of South Carolina then Lake Wylie is a great destination for you.
SUP Lake Murray, South Carolina.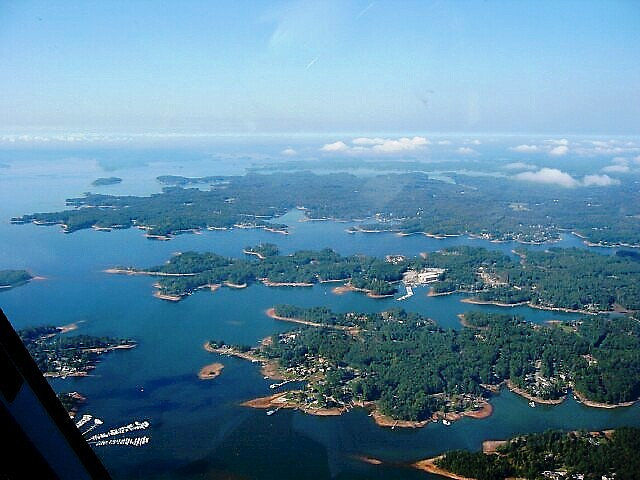 Lake Murray is considered the jewel of South Carolina by many locales and is one of the more popular spots for paddle boards. Lake Murray is approximately 50,000 acres of water waiting for your paddle board to glide across its surface. It is an excellent spot to cast out a line for some sup fishing or to enjoy the beauty on some of the remote coves and get in a refreshing sup yoga session. Wildlife abounds among the lakes shores and hiking trails. Special offers for group rentals, yoga, and paddleboarding tours are offered here. Sunsets on Lake Murray are often spectacular making this lake one place you do not want to leave off your adventure list for paddleboarding in South Carolina.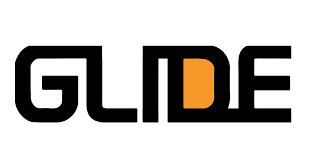 Where do you like to adventure in South Carolina? Any spots we missed that you would recommend for those taking a paddleboarding trip to the area? Let us know at #glidesup on Instagram.