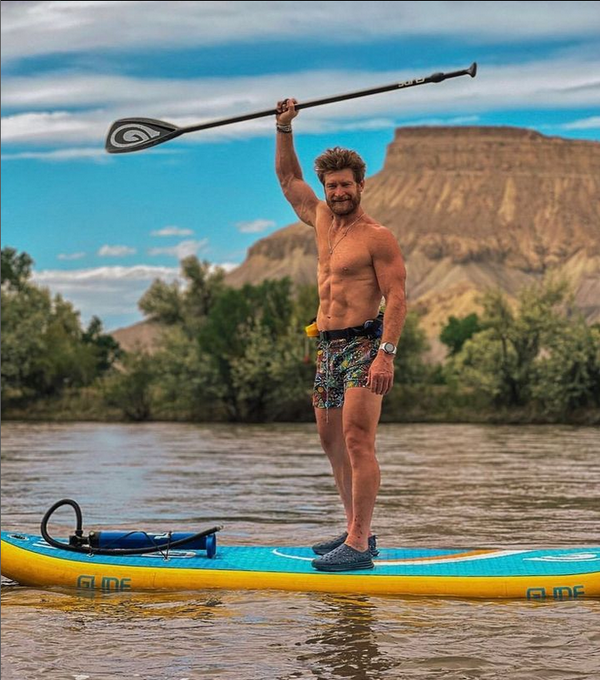 Is paddle boarding healthy?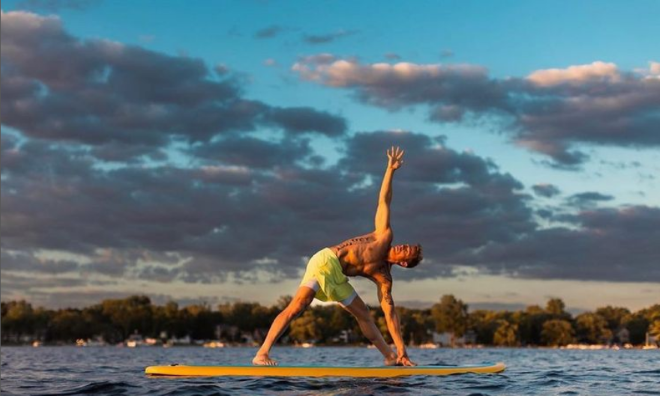 Yes, paddle boarding is an extremely beneficial and healthy activity. Beyond the physical health benefits of stand-up paddle boarding, you will also get some amazing health benefits for your mental health as well.
The health benefits of stand up paddleboarding include a whole-body workout.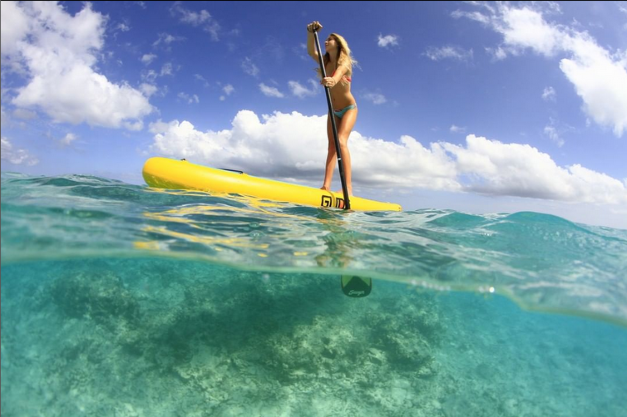 With out even trying to do a sup workout you will enjoy the benefits of whole body workout while simply having fun and enjoying the outdoors. If you want to take it even further you can dedicate your time on the paddle board to upper body muscles, leg muscles, core muscles or to maintain balance or focus on the entire body.
No matter what you choose to do paddle boarding engages your whole body with numerous health benefits and cardiovascular benefits that go beyond just a great core workout.
As you work all your muscle groups and gain better balance you will help your body lose weight from body fat.
A great alternative with many fitness benefits is sup yoga, another way to get a total body workout that can help lower stress levels and offer many other mental benefits.
Some stand-up paddleboarding mental health benefits.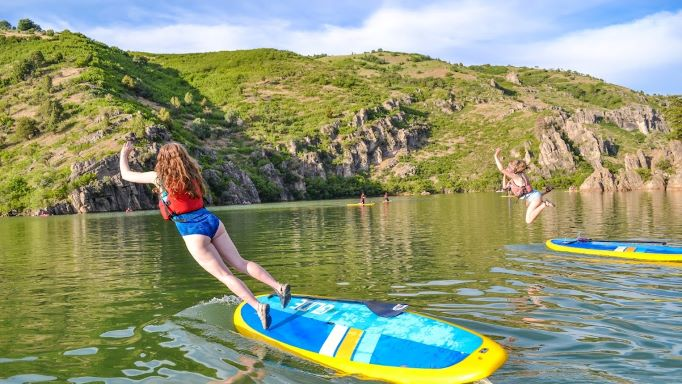 While you stand up paddle board you will improve your overall health and relieve stress without even realizing you are doing so. Studies have shown that being near water has an amazing impact on lowering anxiety, and depression and grants great stress relief while reducing negative energy in a person's mental state.
While being out in a natural existence away from the busy world and getting some sun will also help boost the immune system as you enjoy the fresh air.
And with the covid pandemic paddle boarding is the ideal way to spend time with friends while being socially distanced. The mental health benefits of friends and the connection with others is a huge boost to a person is more extroverted.
Even introverts will enjoy the health benefits of stand-up paddle boarding, as the sport is one that is just as enjoyable doing solo while having the option of short interactions if one wishes.
Over all paddle boarding is one of the best workouts you can do for your physical body, cardiovascular health and mental health.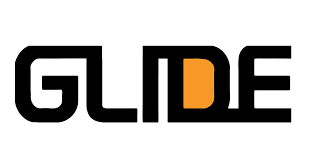 For more on the health benefits of stand up paddleboarding check out these two articles, health benefits of stand up paddleboarding and fitness paddle boarding, health benefits or hype? Our blog also has many other articles from beginner sup yoga poses, to sup fishing and so much more.