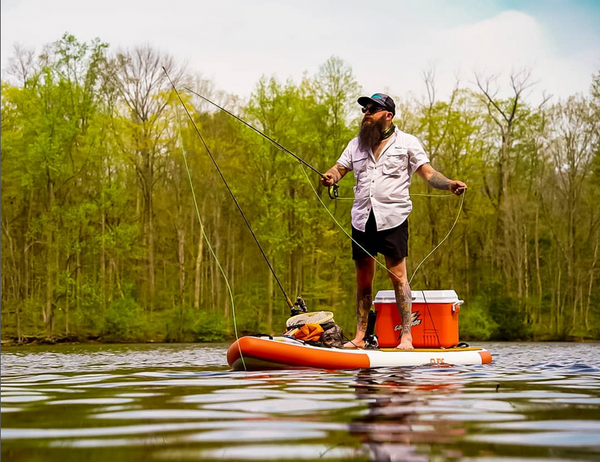 Sup fishing paddle boards.
Sup fishing is a great way to explore your favorite fishing holes or find a new favorite fishing hole. When choosing a sup board for your next fishing adventure it is important to consider board space and fishing accessories you can use with your paddle board. Paddleboard fishing from the Glide 02 Angler gives an amazing sup fishing experience. The stand up paddle board has four deck mounts for fishing accessories, including fishing rod holders. The rod holders will keep your rod secure. This fishing sup has extra d rings for storage and I use them as attachment points for my deeper fish finders. I am currently using the deeper pro +2 fish finder.
The front and rear storage area is perfect for a tackle box and landing net and first aid kit. The sup rod holders are perfect for small trout to big fish like groupers and snappers. The board is also extremely stable for fly fishing. The removable center fin can be removed allowing this flat bottom fishing board to get into the shallowest marshes or across the flats for bone fish off the Florida Keys. And while you can still use a trusty plastic milk crate for a seat this sup board comes with an included kayak seat and carry strap. You can also get a high ice retention fishing cooler to keep cold drinks, landed fish and to act as seat allowing you to catch fish in comfort.
Sup Fishing accessories for the ultimate sup fishing experience.
For fly fishing I recommend the Redington Classic Trout 9' 5wt fishing pole. Although if going for bonefish a fly fishing pole in the 8 or 9 weight range is recommended for the best fishing experience. I enjoy fishing for rainbow and other trout with this fishing pole G.Loomis Classic. The right fishing poles and sup fishing accessories will help give the best fishing experience possible. Other recommended gear for the best sup fishing experience are as follows. A dry bag, safety gear, ankle leash, tackle bag and extra fishing line, fish finder, quality fishing rods, coast guard approved life jacket, camera mounts and on occasion a paddle leash. Also look for sup boards with multiple attachment points, extra d rings, and secure rod holder for the best fishing setup.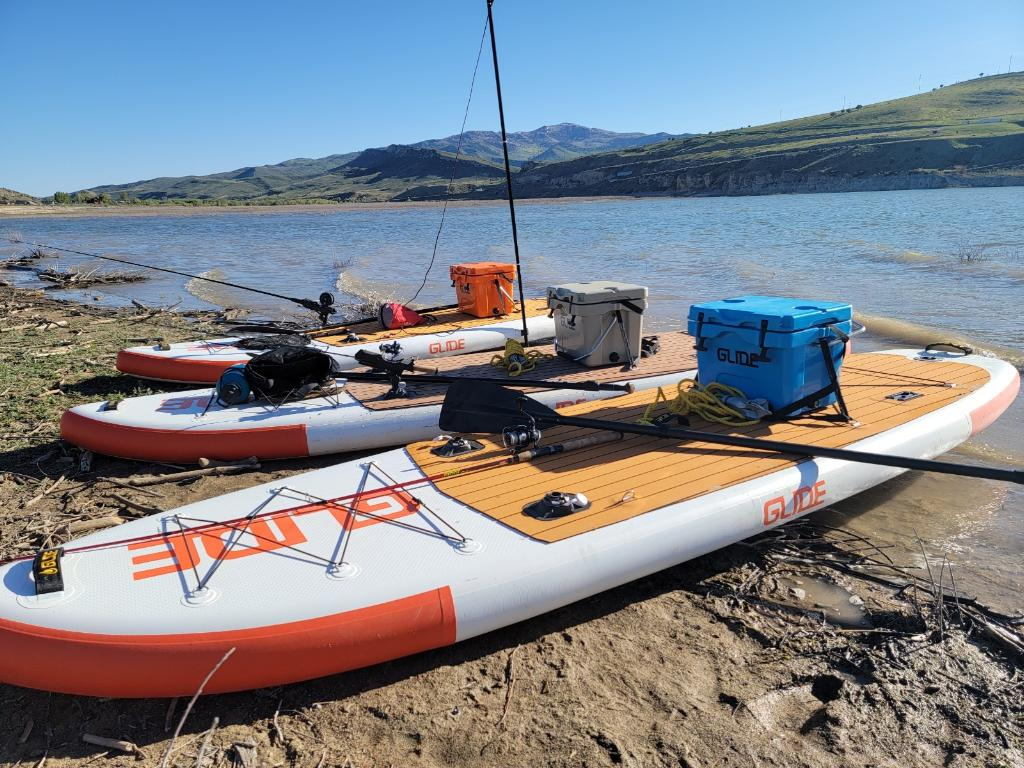 Paddle board fishing offers a memorable fishing trip and more.
A sup board allows for one to experience the world around them from a greater view point than in a kayak. And unlike kayak fishing you have a better angle to view the fish and use a landing net to catch more fish than ever before. Paddle boarding allows you to get out and enjoy nature without the noise pollution you would with a power boat or skiff with a trolling motor. Not only will you get great views of the fish around and below you, but you will also be able to get better views of wildlife along the shores from birds, moose and in the right areas can even take your paddle board to see manatees.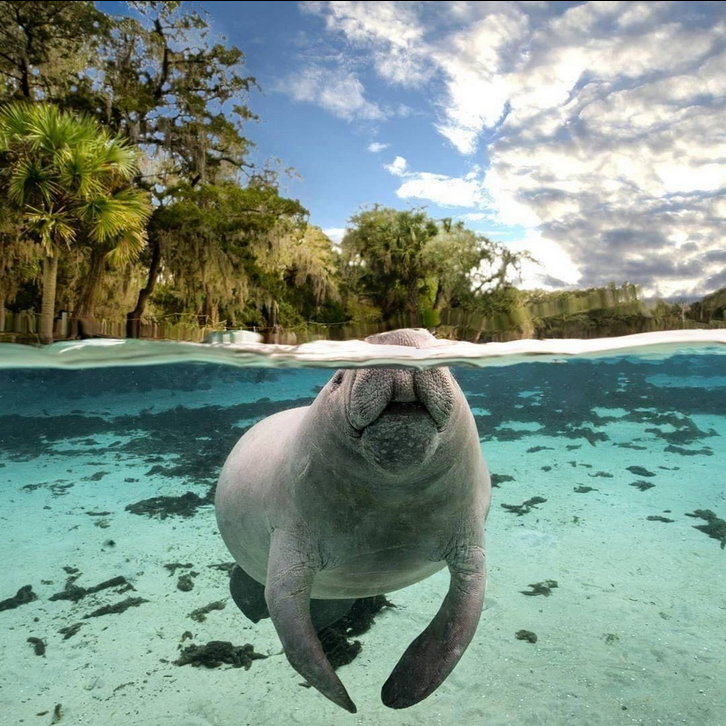 So grab your paddle board, fishing gear and favorite fishing accessory and let's catch fish. With the Glide 02 angler your next sup fishing trip will be amazing. This fishing sup is a premium stand up paddle board with the options for a complete fishing setup.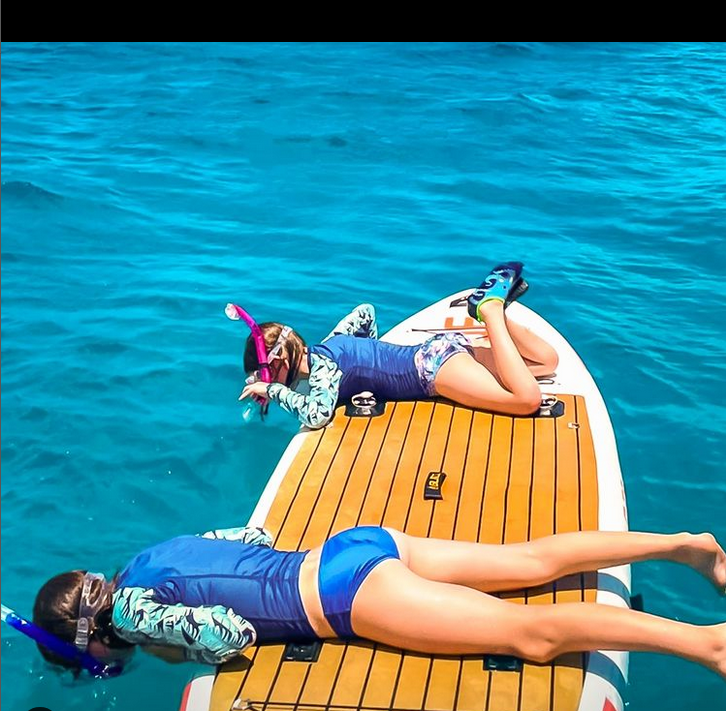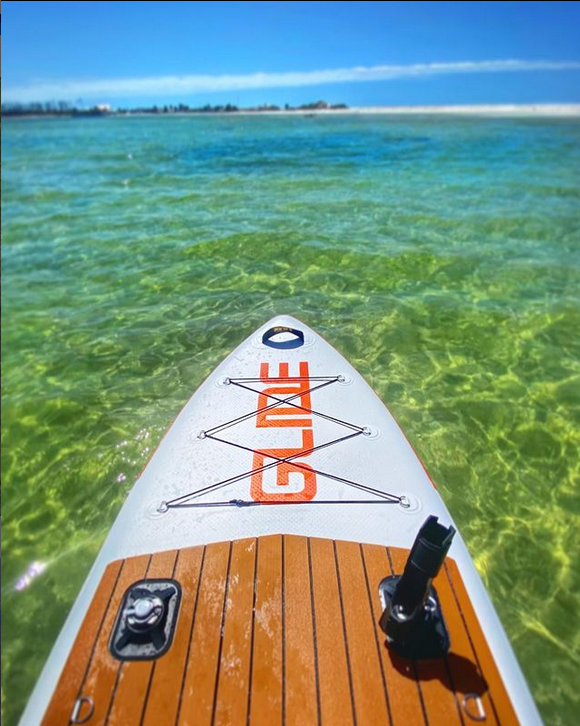 #glidesup and show us where your angler brought you and the catch of the day!