The Best Inflatable Paddle Boards On The Planet!
What makes the best inflatable paddle board?

The best inflatable paddle boards are going to be the ones designed to last, and that do the least harm to the environment and your budget. This is why Glide inflatable paddle boards are often considered the best inflatable paddle boards on the planet. Our boards are so durable and environmentally friendly that they were chosen to be in animal exhibits from penguins, otters, and more. And to join the national geographic tours. We took these same requirements and dedication to the planet to heart when we started designing inflatable stand up paddle boards to create the best inflatable paddle board one could hope to find.
Best inflatable paddle board?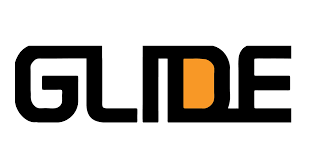 With the economy and the uncertainty in the world, we understand the need to have a board that will work with your budget. That being said a budget board is not the way to go, unless you think you may hate paddle boarding, even then they are a poor choice as they may taint you on the experience of being underperformers. Budget paddle boards may not even make it through an entire season. And often need to be replaced frequently, making them not so budget friendly. This also makes them non-eco-friendly
With a Glide inflatable board, you will get a board that will last for seasons and give you great performance each and every time you hit the water, and at a price that is aware of the current world situation. High quality paddle boards should be available to everyone.
Glide 02 Retro 10'6".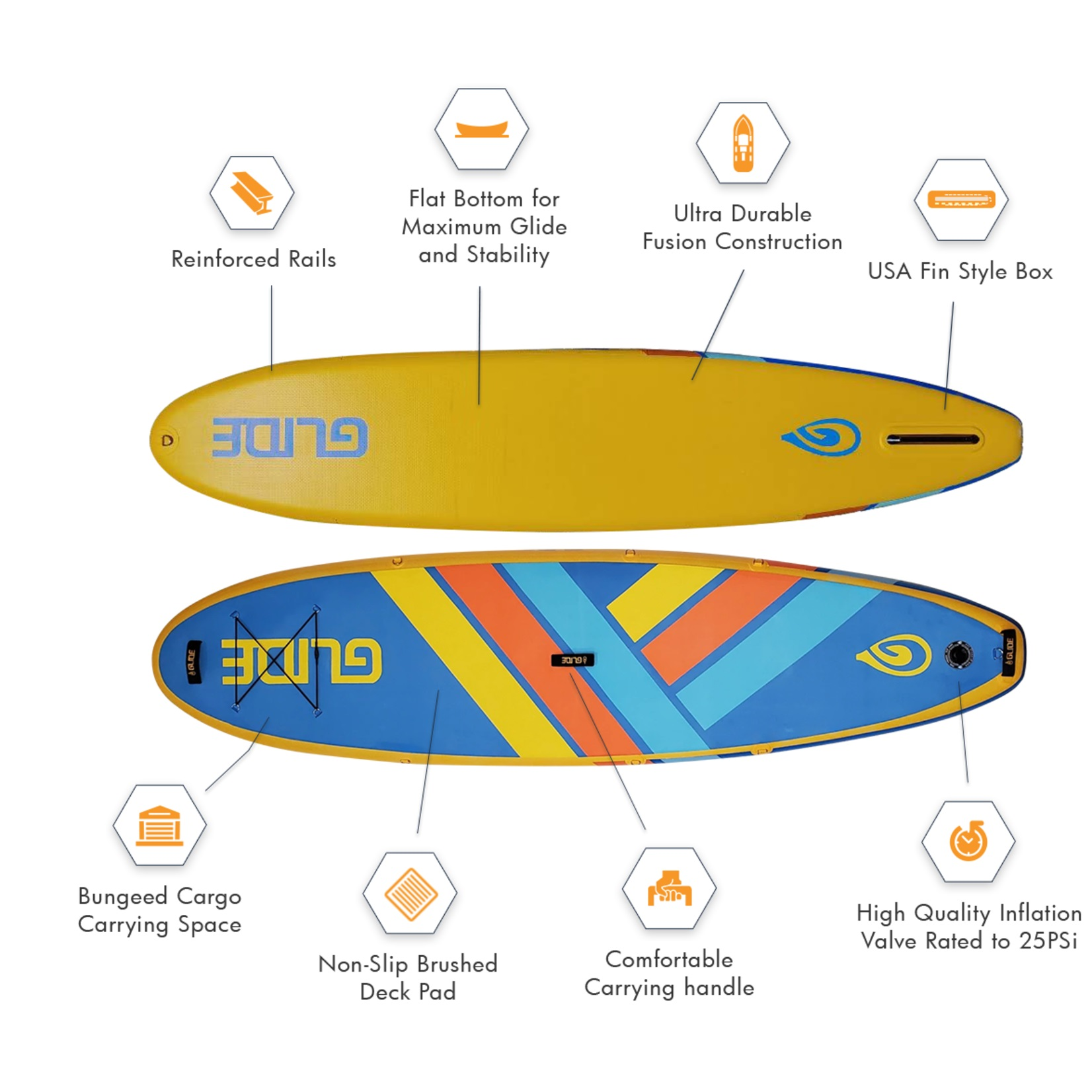 If you want a board that is extremely versatile and beginer friendly this the best inflatable paddle board you will find. With all of our inflatable stand up paddle boards you are going to get a board that will outlast the completion, was made with care and an eye for detail using the highest quality materials. The retro is a stable board with a full length eva deck pad. And will have no issues with whatever you can throw at it, from class II rapids to your dog this board features everything a sup board needs to be considered one of the best inflatable paddle boards on the planet.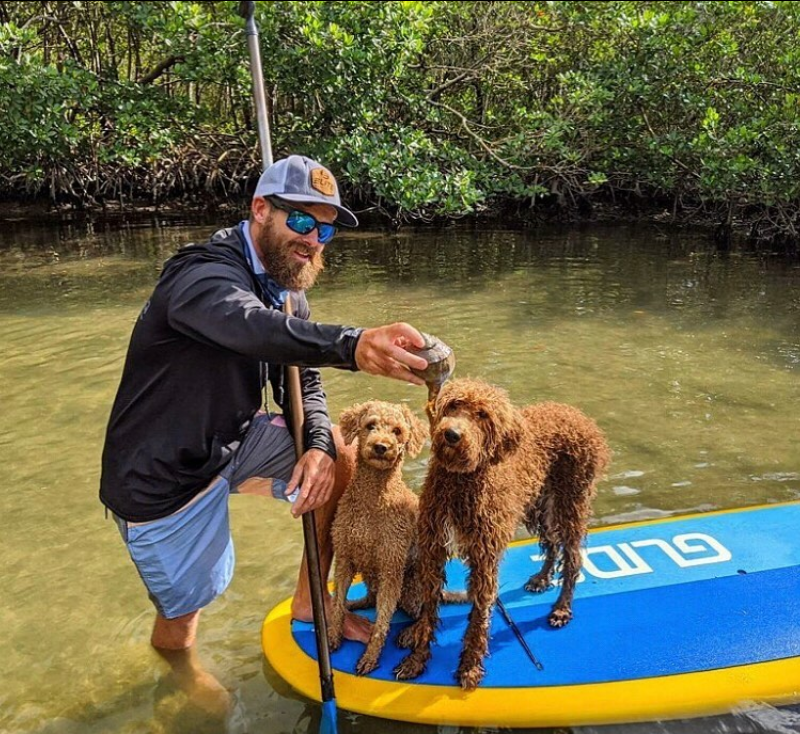 Glide 02 Lotus, Inflatable Yoga Paddle Board.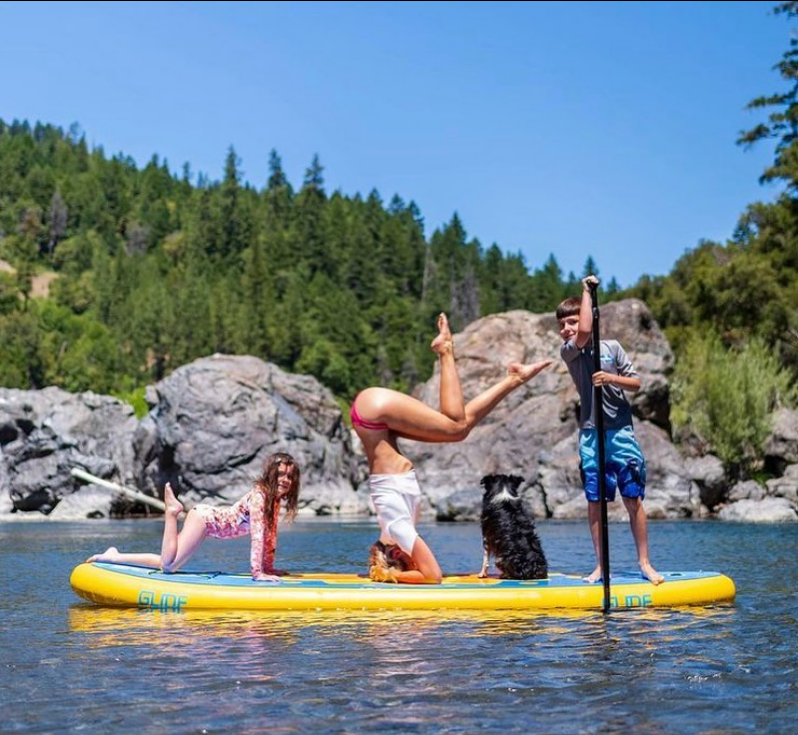 Glide once again revolutionized the sup yoga industry with the introduction of the Glide Lotus, and like our hard board version the 02 Lotus lives up to the reputation its hard board became so loved for. Featuring a full length eva deck pad and industry leading fusion technology to provide stiffness and performance this yoga board is often regarded as the best board for sup yoga, and with its amazing weight capacity it can easily accommodate multiple practitioners. Check out the Lotus and you will see why it is touted as the best inflatable paddle board for yoga and fitness and yet is amazing versitle cruiser and exploration board.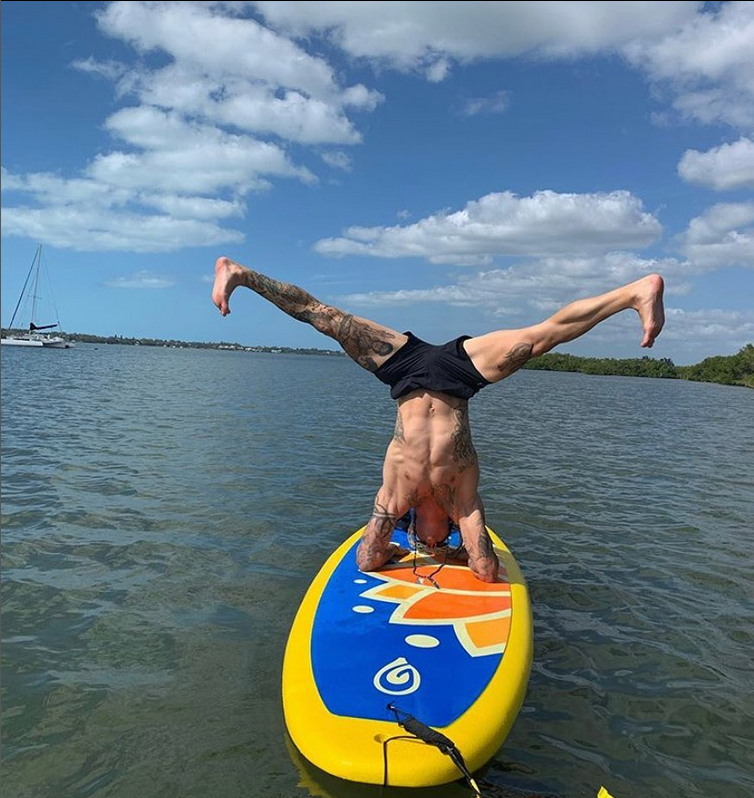 Glide 02 Lochsa, Inflatable white water paddle board.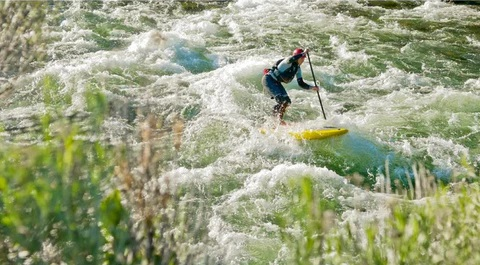 If finding inner peace on a serene lake is not calling you, but hurtling down a river is then the 02 Lochsa is the board for you. Just as are hard boards are pretty much indestructible as seen on will it break Wednesday or seen taking on the White Nile our inflatable paddle board for white water will see you through to the end. If you are a white water kayaker it is time to sup up er step up to the river and run it with exhilarating ease. This inflatable paddle board is easiest the best white water inflatable sup on the market. Designed by professional white water runners with over 25 years of experience in the white water world this is the board that has been answering serious sup board, adventure enthusiasts.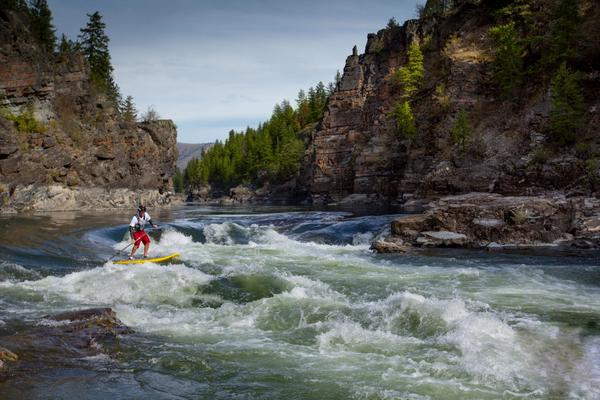 Glide o2 Angler Inflatable Fishing Sup.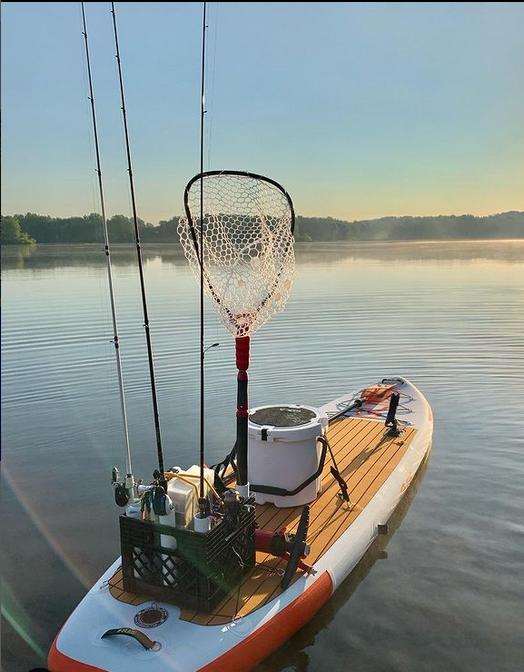 Whats for dinner? That depends on your fishing skill and location. What you can depend on with the Glide O2 Angler is the best fishing inflatable paddle board on the planet. At 11 feet and length, 36 inch wide deck and removable fin this board can get you where ever you need to be with enough space and cargo tie downs to keep the adventure going for days. The weight capacity on this sup board is an incredible 500 pounds. Leaving plenty of room for all your gear, coolers and ice and the dog as well.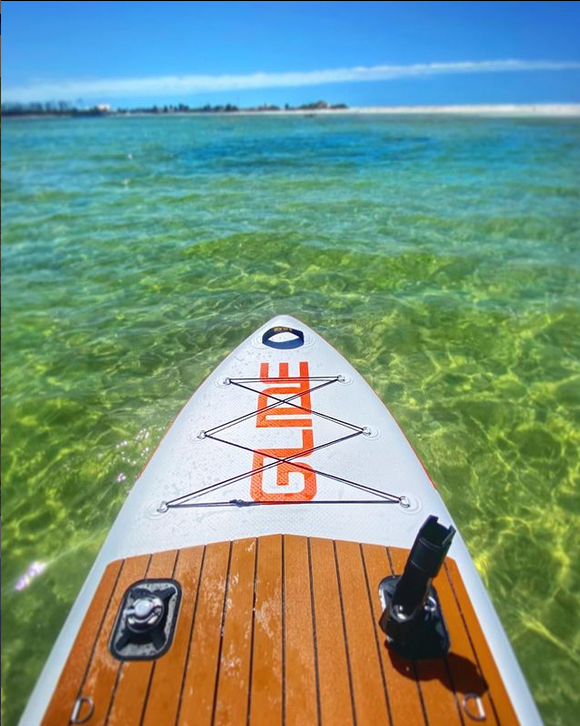 Glide 02 Quest best touring inflatable paddle board.
img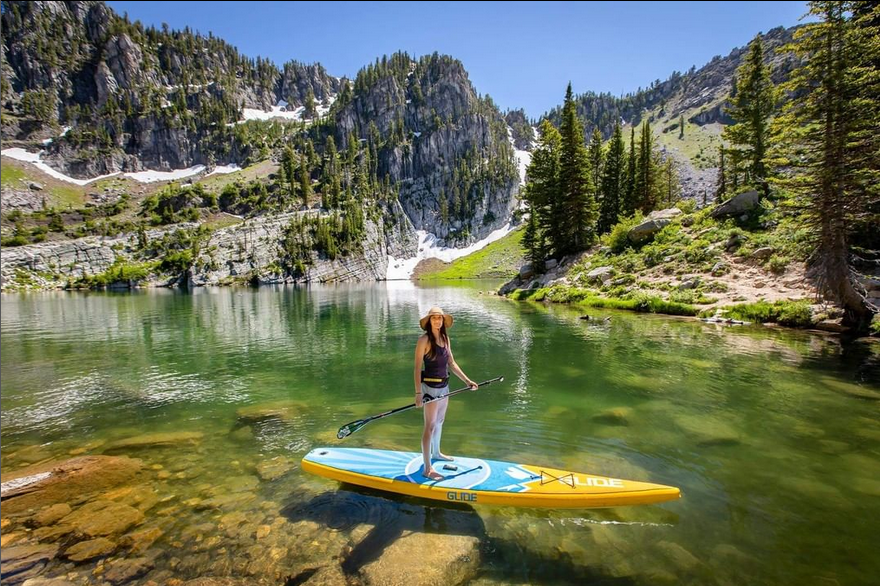 If your quest to find the best inflatable paddle boards have you looking for a touring board then your quest is over. The 02 quest is 12'6 long 30 inches wide and has a weight capacity of 400 pounds. Yet this lightweight board features plenty of tie-down, and deck space for all your gear. And is regarded as the best inflatable paddle board and touring board. This touring board is fast so you can get to camp fast or leave your pack behind to have the waters to yourself. This touring board will take you where you want to go when other boards can't.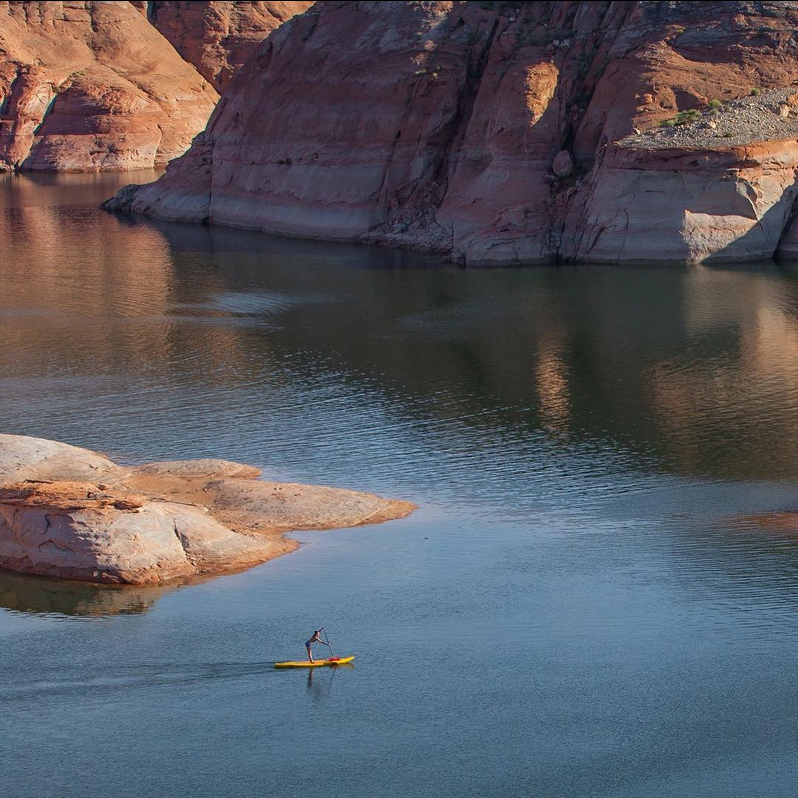 Where will the best inflatable paddle boards in the world take you?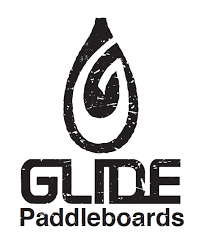 Where have your inflatable paddle boards taken you? With a Glide inflatable paddle board you are not limited to calm water, fresh waters or even warm weather. Our inflatable paddle boards can go where other inflatable paddle boards shouldn't.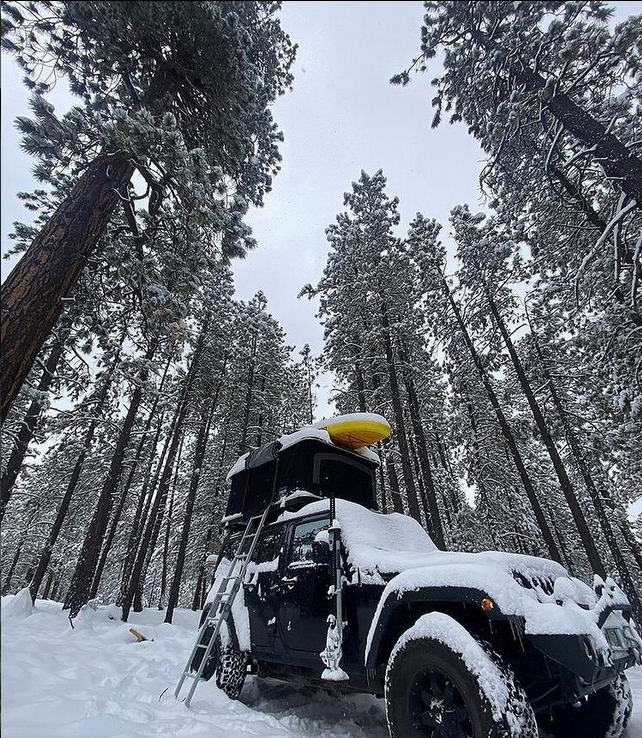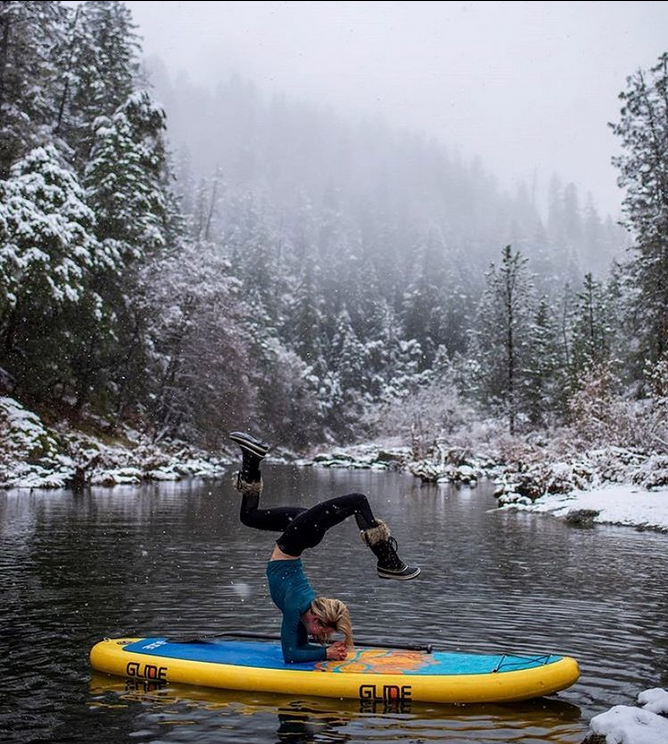 So let us know where your paddle board has led you, #glidesup