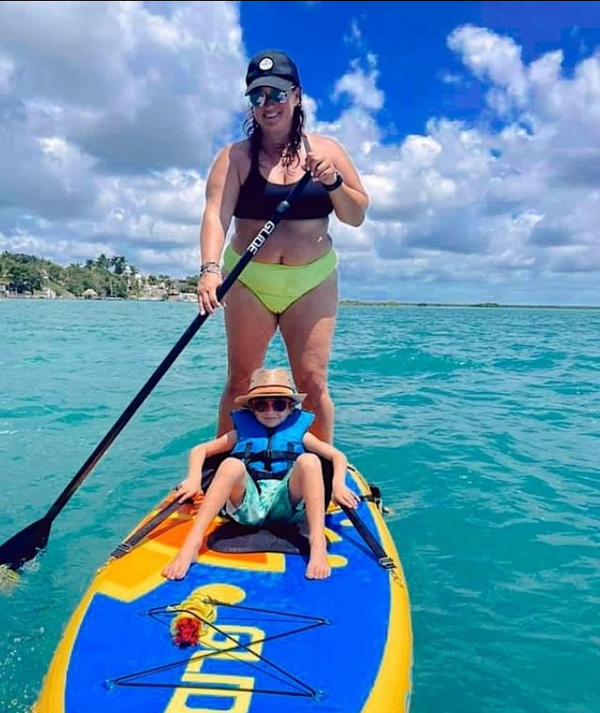 Paddle Board Kayak Hybrid?
It is funny to see the trends that happen in the paddle board world, and the latest is the mighty paddle board kayak hybrid. So what exactly is a paddle board kayak hybrid? Great question, if you look at the marketing hype of some of our competitors they say things like "hybrid paddle board" or dual purpose board SUP/Kayak. And then they go into the features that make this a brand new invention better than sliced bread!
Let's be realistic and look at what they claim it takes to make the perfect paddleboard kayak hybrid. The first thing they talk about with a wide stable board, with a full deck EVA non-slip deck pad, conversion kit, kayak seat, d rings, military-grade PVC, and large removable fin. And the list goes on and on.
And when you read all that I can almost convince myself that they have built the ultimate water sports craft of all skill levels. I am ready to whip out my credit card and buy one right now! Then I think to myself, wait you design these for a living, slow down and let's think logically about what these new inflatable paddle boards have to offer over a traditional inflatable paddle board.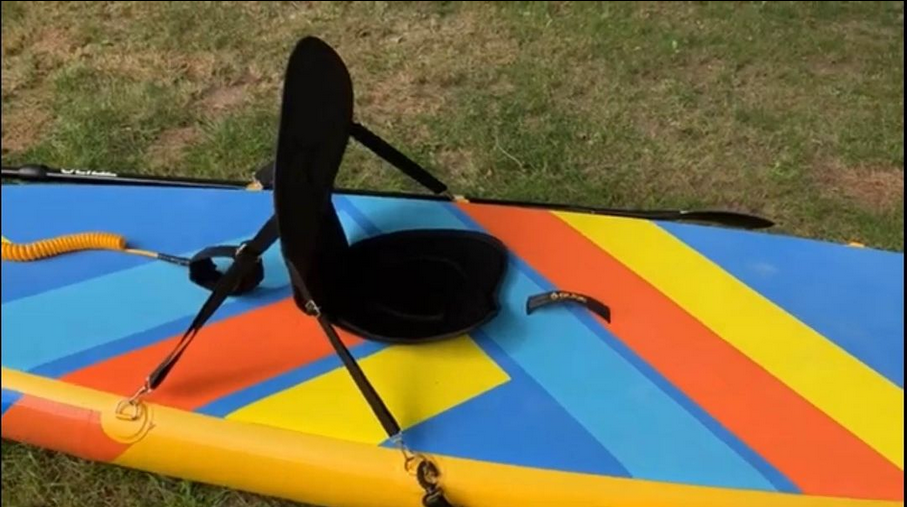 And the answer is nothing if you are looking at a Glide inflatable paddle board. Wait what? How can that be, Glide does not offer paddleboard kayak hybrids, Glide only has inflatable paddle boards and solid paddle boards. Well while technically true that is all we market, all of our inflatable paddle boards meet the requirements that are in the marketing hype of the competition. Well ok fine not off of them, the O2 Lochsa white water board does not include the conversion kit as it would be dangerous to have straps on the deck while in white water.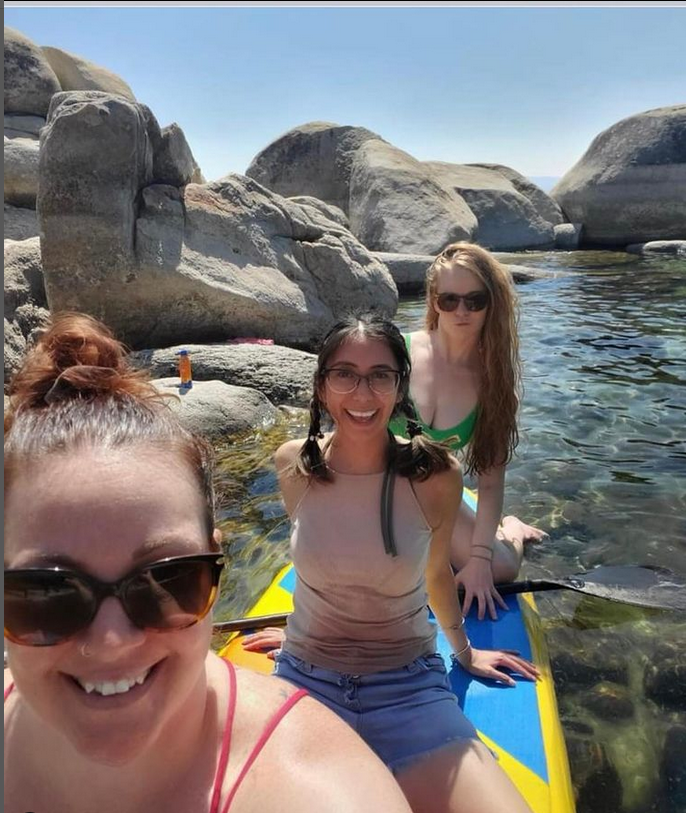 Glide ISUPs come with the kayak conversion kit standard. It includes the kayak seat and D rings all along the deck so you can turn your SUP into a sit-on-top kayak if you like. Almost all of our inflatable sup have a full-length deck pad, so you can use the entire deck of the board to attach kayak seats turning the board into a tandem kayak. Our boards come in a variety of widths so if you are an experienced paddler who wants a fast sup kayak combo we have you covered with the O2 Quest. Or if you are a beginner paddlers and want a wider board with a high weight capacity that you can take all your family members out on look at the O2 Retro. You can even go wider for sup yoga with the O2 Lotus, or go crazy wide for all your outdoor adventures, like kayak fishing on the O2 Angler. All these boards include the kayak seat and can be used as a sup kayak hybrid.
When looking for a paddleboard kayak hybrid you really do not have to look far, our entire line is what you are looking for. And I have to admit being a person who evolved from kayaks to SUP, and now think of ourselves as superior to our seated friends, there is something nice about having comfortable kayak seats to attach to the board on days when it is very windy, or you just want a very mellow cruise. When in kayak mode you can cover a lot of water in adverse conditions. Fine I said it.
The advantage of an inflatable paddleboard over a traditional kayak is that you have the option to either stand up and paddle or convert your board into a sup kayak combo and paddle on your tush. With a normal kayak you are stuck on your butt the entire time. And standing just is so much more fun! And it allows you to really see what is going on around you in the water, having your eyes elevated is just a huge advantage.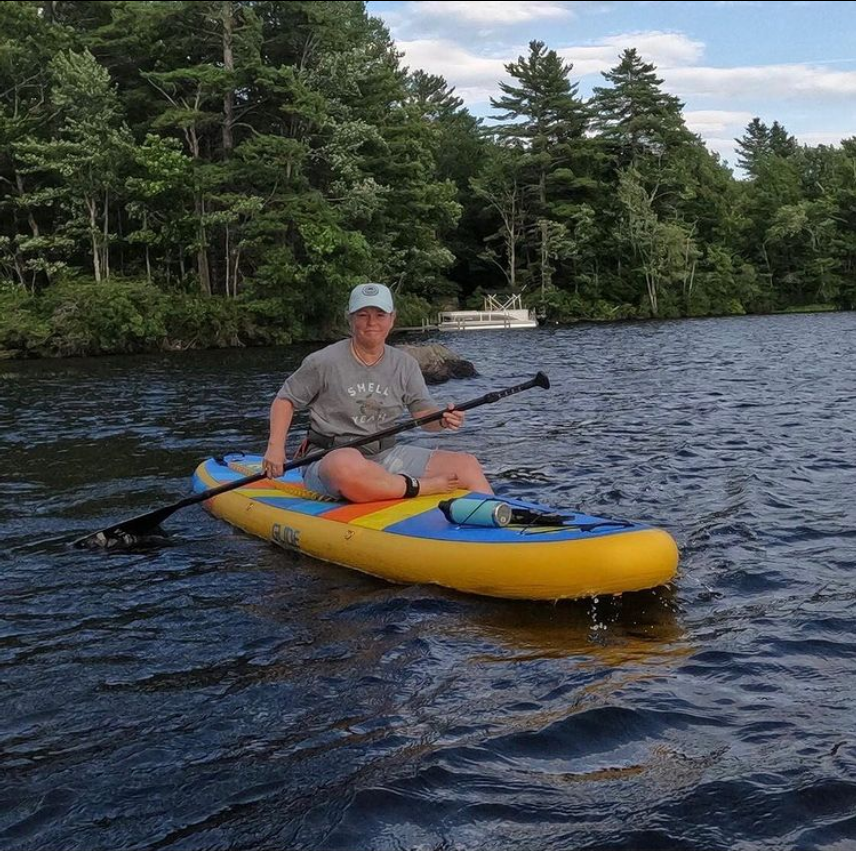 Best paddleboard kayak hybrids from Glide
O2 Retro
The O2 Retro is our all-around paddle board and makes a great inflatable sup kayak hybrid. At 10'6 x 33" x 6" it is a great blend of speed and stability, which lends itself to being a great sup kayak. This paddle board comes with the kayak seat and all the D rings you need to attach it in multiple positions.
Advantages.
All around stand up paddle board

Full-length deck pad

Easy to paddle both standing up and sitting down.

Kayak seat included
Disadvantages
Not as fast as the O2 Quest

The carrying capacity is not as high as the O2 Angler
O2 Lotus
The O2 Lotus is our yoga-specific paddle board. There Lotus and inflatable Lotus are the GOAT of the sup yoga movement, but who do they do as a kayak hybrid? As paddle board kayak hybrid go this one is a bit funky. It is very wide so great for stability, but it is also short, so it is a bit slow. If you are looking for a board with great stability both while standing and sitting and do not care how fast you get from point A to B this is a great option.
Advantages
Wide and very stable

Full-length deck pad

Very stable inflatable kayak

Kayak seat included
Disadvantages
Slowest of all our boards
O2 Quest
The O2 Quest inflatable touring paddle board makes a fantastic inflatable kayak and inflatable paddleboard. The board is 12'6 x 30" x6" making it very fast in the water in both stand-up paddleboard mode and kayak paddle mode. Paddle boarding on the Quest is a joy, it is fast, stable, and just fun to paddle. And it works great as a paddleboard kayak hybrid. If I had the best paddle board kayak hybrids the O2 Quest would be at the top of my list.
Advantages
Fast! And fun to kayak paddle or stand-up paddle

Lots of deck space to store gear or passengers

Kayak seat included
Disadvantages
The narrowest of our inflatable paddle boards
O2 Angler
The O2 Angler fishing paddle board makes an incredible paddleboard kayak hybrid. The board is 11' x 36" x 6" which makes it a very stable inflatable stand-up paddle board. And an even more stable inflatable kayak that will haul all your fishing gear. I know what you are thinking, then why is this not the number one kayak combo board? Well, it is the only board on our list that does not have a full deck pad. It has a shorter deck pad because when you are out fishing and cleaning the fish (yucky) you need a place to plop down the gutted fish, and it is much easier to clean the deck of the board than the deck pad of fish guts. It makes a great kayak package, but one with a smaller deck pad than the other boards so I can't put it at the top of the list in good faith.
Advantages
Extremely wide and stable

Lot's of D rings and accessory mounts

Cooler Tie down

Highest weight capacity stand up paddle board
Disadvantages
In the Glide inflatable stand up paddle board line we have an inflatable sup for just about anyone, and they all double as a great kayak combo.
When you are shopping for an inflatable paddle board and are getting overwhelmed with all the marketing hype there are a few simple tips to bust through all the hype and find out if you are getting a high-quality board. The number one thing to look at is the what is the maximum PSI that a board can be inflated. This number will tell you everything you need to know about the construction of a board. Glide inflatable sup is created to a max of 25psi. Which is one, if not the highest on the market. You can learn more about the construction here. To get the latest and highest quality construction look for a board that can achieve a 20+PSI. A mid-tier board will go to 14-19 PSI, and low-end boards have a max psi of 13 PSI and lower. That is the simplest way to cut through the marketing BS and know what quality of board you are looking for.
Also look for a board that comes with all the accessories included, like the kayak seat, adjustable paddle, double action pump, or electric pump, repair kit, fin, leash, adjustable paddle, and a carry bag with wheels.
As always if you have any questions at all on our sup kayak hybrids, which we just call boards, please give us a call, shoot us an email or hit us up on chat we would love to help you find the right board for you and your family.