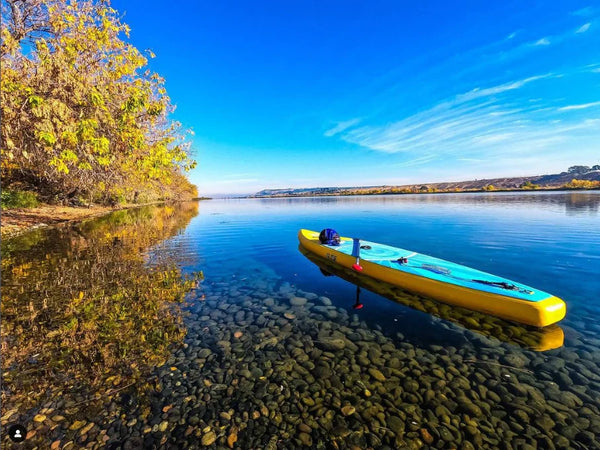 A day paddling the best inflatable touring sup!
A day of paddling with the Inflatable Paddle Board the 02 Quest.
Today I am going to be taking the inflatable touring sup 02 Quest out for a day of paddling. My first stop is going to be at Starvation Reservoir, a friend is down there camping and asked me to come down and paddle for a bit, perhaps camp out. Starvation Reservoir is a perfect spot for a high-performance touring sup like the 02 Quest, it is a large reservoir with lots of coves and an island or two to explore.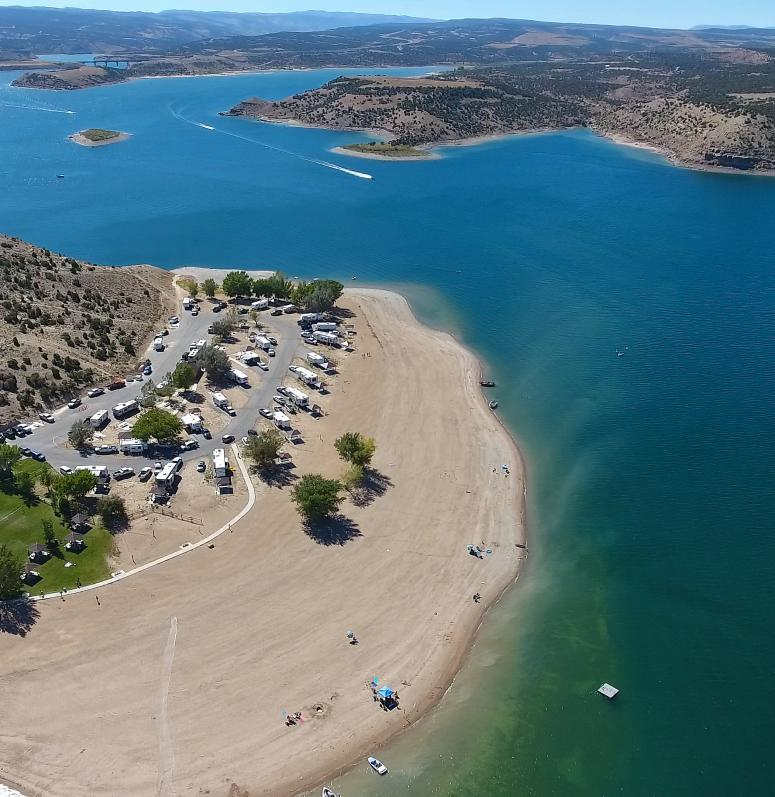 The reservoir is also a great place to do some sup fishing or sup yoga, and if one gets tired of exploring this picturesque reservoir, Strawberry reservoir is only an hour away and has even more space to paddle. Strawberry Reservoir is known to be treacherous with its deep cold waters and sudden storms. A high-quality and ultra-durable paddle board is recommended for that reservoir. You never know when you will need to hit shore fast, or possibly have your board battered against the rocks.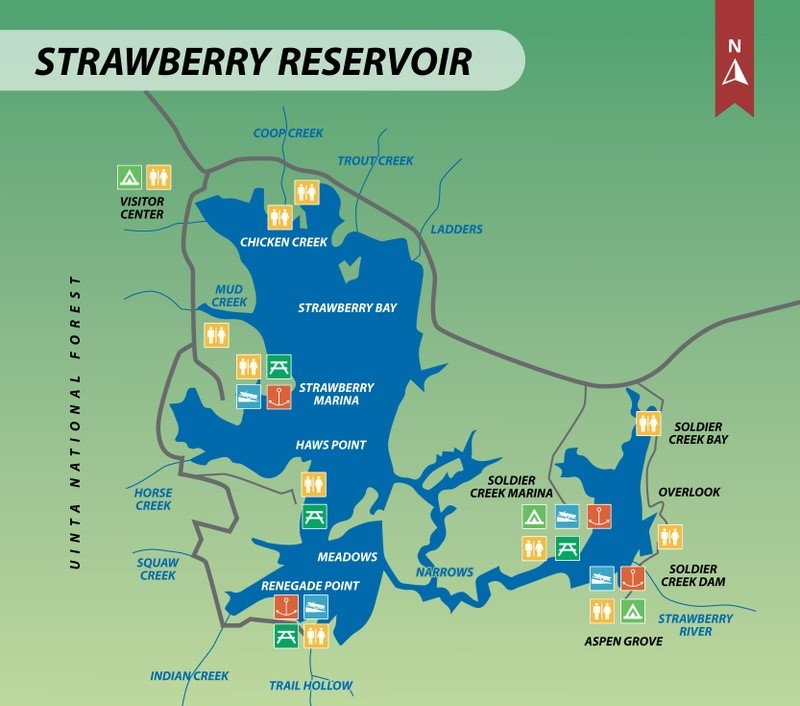 At starvation, it was finally time to launch the touring sup, with the dry bag secured to the front with our lunch and water it was time to paddle for the island. I was also the designated chair mule for one of the group's new paddlers as I had a more stable board with the room to secure the camp chairs. I hoped the budget paddle board from Costco wouldn't ruin his impression of paddle boarding. After a swim or two, he seemed to be getting the hang of it and had been doing great until a few boats came past making large wakes, from the laughter he seemed to be having fun at least. As we glided through the water with ease I had to remember to slow Jason and I down so Tom could catch up. After lunch Tom asked if he could try out our boards, Jason and I both agreed and told him to have fun and we would wait for him while we caught up and that we would eventually join him back on the water.
He took Jason's inflatable sup the 02 retro out first and soon was out of sight, as he circled the island like a shark. I asked why Jason didn't steer him toward a better board or loan him one. While nearby we could hear Tom yelling this thing is fing awesome. It turns out this was the first time Jason had met him. His sister Sarah surprised him by introducing the new boyfriend who had wanted to make a good first impression and come with his own gear. I now understood why Sarah and Jason's wife stayed behind for as they called it girl time. So far Tom seemed like a good guy, easy-going and friendly.
Things take a turn for the worse.
Jason took my Quest out to paddle with Tom for a bit and then they came to get me. Somewhere on the lake, they had swapped boards. I was told for the next couple of miles as we headed for a secluded cove that I would be on the Costco board…this great day was not so great now. Tom loved the Inflatable Quest and was having a blast. He was also a natural at paddle boarding, turns out he had spent his childhood surfing, skateboarding, and snowboarding.
As we approached the cove I was heartened to know my time on the budget board was ending. At the cove it was time to swim for a bit and cool off, the three of us were pretty well baked from being under the hot desert sun in the middle of the afternoon. We also took this time to help Tom learn how to get back on his board easier. And to answer his questions about paddle boarding, he had decided that he wanted to get a touring board after paddling the Quest. The pointed nose was one of the key features he liked. After listening to what he thought they would be doing most and his desire to do some racing and leave his friends in his wake the Inflatable sup 02 Quest would be the perfect board for him. Jason pointed out that his sister preferred to go slow and enjoy the journey and watch for wildlife ad do birding. She also liked to do mild rivers and overnight adventures. In the end, we would recommend the Retro or Angler for his first high-quality board to paddle with Sarah. And to keep the board he had for now as the season was halfway over for warm weather paddling to make sure he was going to enjoy it and want to spend more money on the activity. He reluctantly agree that it made sense to do so, and asked why I didn't push him to buy a board. I let him know it was the right thing to do, at Glide that is what matters. Getting a sale is great, although doing the right thing is what we do. And let him know to check out other brands as well, Glide makes the best stand-up paddle boards on the planet although a lesser board may make his day and we would still paddle with him whatever he chose to paddle.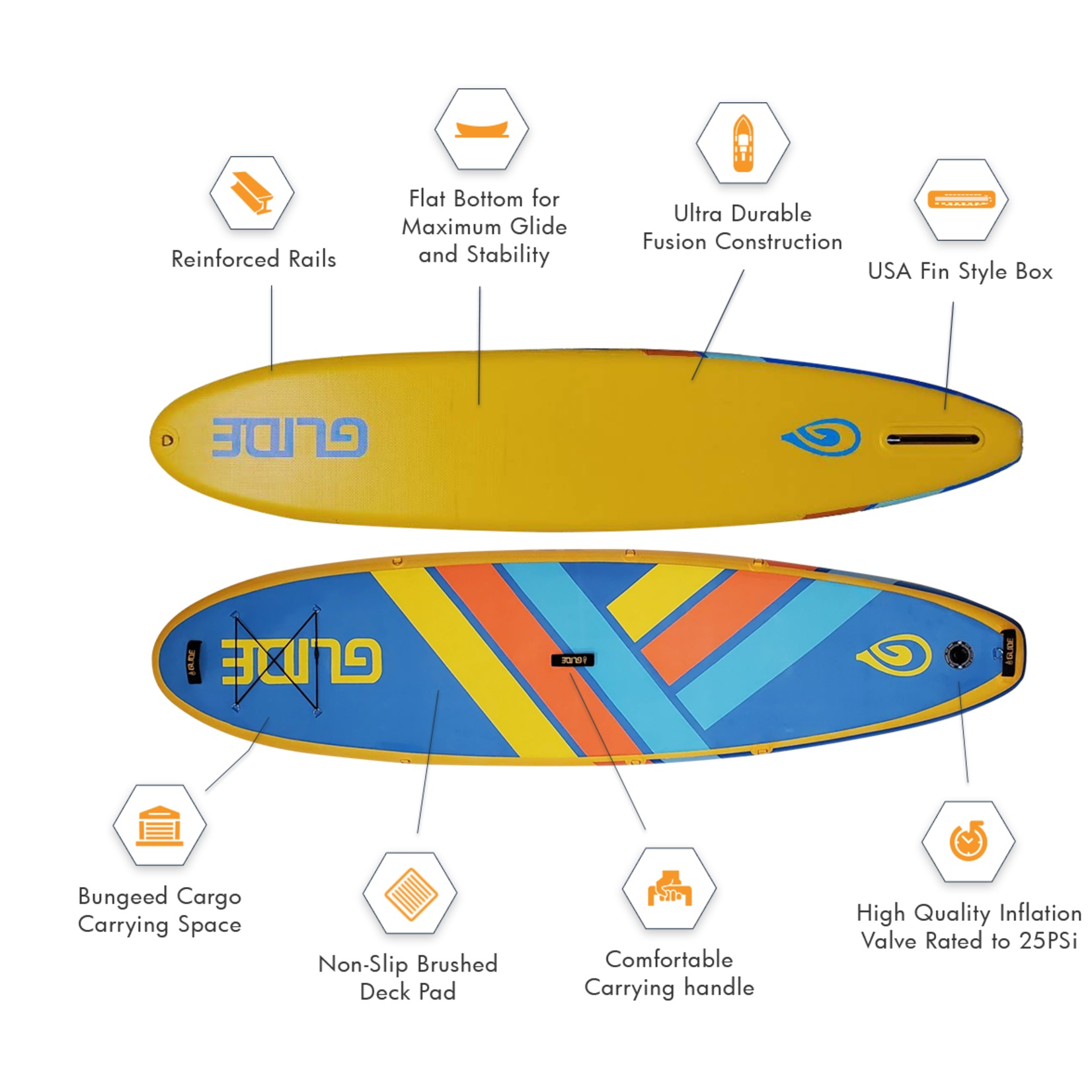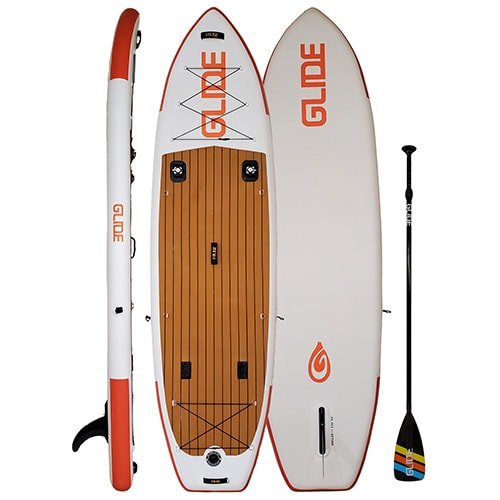 As we headed across the center of the lake, we encountered more wakes from motorboats and Jet skis. While not far from us a large Osprey took a fish. This was an ideal way to spend the day. Friends, sun, nature, and paddle boards. It does not get much better than this.
It was as I had those thoughts that Tom decided our idea was stupid, he was going to get a new paddle board as soon as possible. He told us that he couldn't paddle the barge as he called it after he had experienced such fun paddle boards earlier. I let him know I would leave the quest for him and be back later in the week with another board so we could all paddle together. And hoped that they all had fun on this week-long adventure they were starting.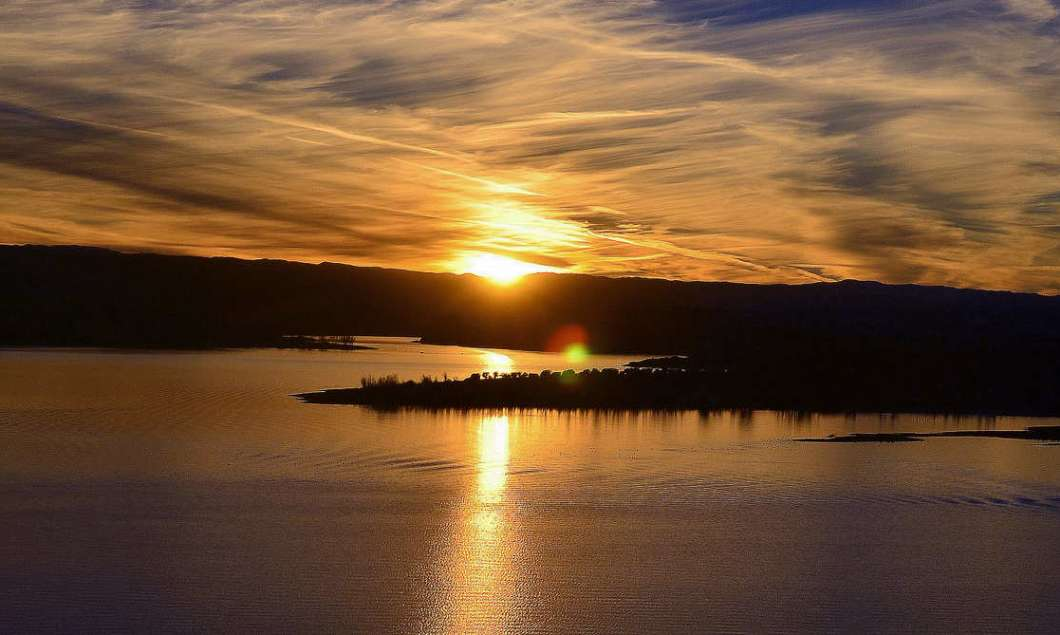 Nothing beats a Glide paddle board. Let us know where you paddled today at #glidesup on Instagram.