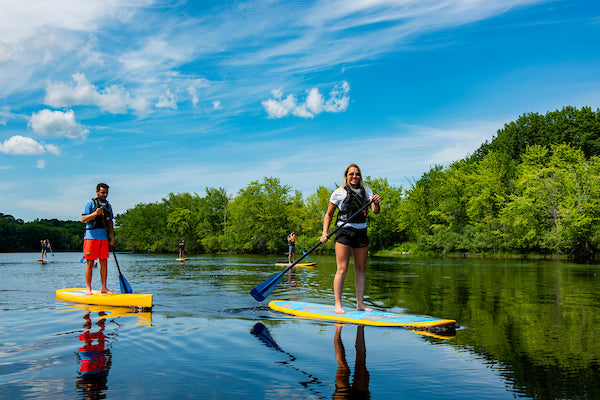 5 Great Paddle Board Spots in Maine
The seasonal window for paddling in Maine is short so make sure you plan accordingly! The payoff is some of the world's most beautiful scenery and as much of the freshest, most delicious lobster that you can eat.
Introduction
When most people think of Maine, they think of lobster and pine trees, which makes sense as it is known as "The Pine Tree State".  Once the snow melts, the scenery that can be taken in on your paddle board is nothing short of breathtaking.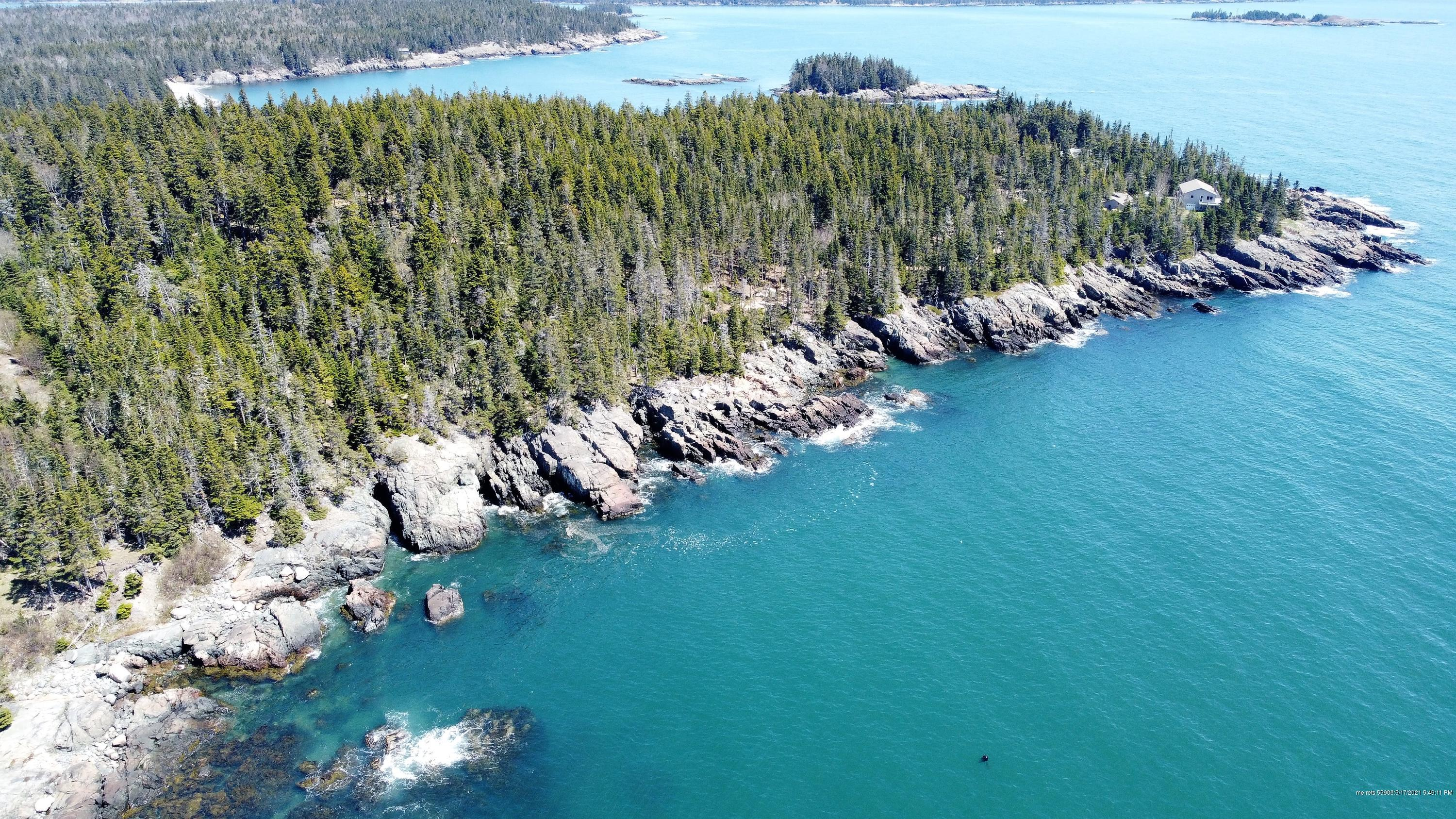 A couple little known facts about Maine: it was part of Massachusetts until it's statehood in 1820 and there are only 43 people per square mile compared to 1,200 people per square mile in New Jersey.
13% of the state is covered in water so you can't go wrong bringing your SUP here.  The season for stand up paddle boards is fairly short so make sure to hit Maine in the middle of summer.
Hermit Island
Hermit Island is a gorgeous campground located in Small Point, Maine. There are eight private white sand beaches, several hiking trails, and quite a few campsites that are quite nice for paddle boarding. The beaches are all natural, and you will hardly find anyone in the campgrounds due to their "no visitors" policy.
Surprisingly, the water is quite warm making for great swimming and paddle boarding.  If you've never tried downwinding on a hard paddle board, this is a great place to try it.
Seaspray Kayaking and Paddleboarding offers stand up paddle board rentals and downwinding tours. Picture the ideal combination of waves, open water, sea breeze, private coves, pocket beaches and scenic beauty.  
Treat yourself to the Lobster Stew at the Lobster House on the island. It's an adorable little place that is a quintessential New England experience.
Acadia National Park
Take the Trenton Bridge to Mount Desert Island, the largest island off the coast of Maine and the second largest (behind Long Island, New York) on the eastern seaboard for a nice little road trip. The island and its waterways were formed by a continental glacier over a mile high, almost 2 miles thick in some places. Once this giant glacier eventually melted and retreated, it left rounded and bare mountain tops, as well as elongated ponds and lakes.
It also formed the seven-mile long Somes Sound which was once considered a fjord but is now designated a fjard as its cliffs aren't as tall as most fjords. There is a cornucopia of paddle boarding options here from the pristine glacier formed lakes, to the Northeast Creek to the fjard itself.
Either bring your own inflatable paddle board or get your rental stand up paddle board from Acadia SUP.  
Damariscotta River
Bring your fishing specific paddle board here (how to chose a fishing paddle board).  The river was named by the Abenaki tribe and means 'river of many fishes.' An annual gathering is a tradition on the river during May and June to catch the millions of alewifes that swim upstream. If you prefer larger faire, plan to visit different times of year to catch Trout, Charr, Salmon, or Whitefish right from your inflatable board.
This gorgeous location allows you to paddle board through both islands and oyster farms. There are a couple of different routes here: one with calmer waters, while the other is for more adventurous thrill-seekers. Ask a local for advice.  Either route you choose, you will discover magical wildlife, timeless mansions and the working waterfront of oyster farmers, lobstermen, and fishermen.
Midcoast Kayak has paddle boards for rent if you haven't invested in a fishing specific inflatable SUP yet.  
Moosehead Lake
At 40 miles long and 10 miles wide, Moosehead is Maine's largest lake and the largest lake in the eastern US.  The lake has an incredible assortment of wildlife which includes moose if you are lucky enough to see one. Just give those beasts a wide berths as they can do a lot of damage to you and your paddle board!
Much of the lake is undeveloped so it has a very "wild" feel.  Because the lake is so large, it can get choppy so the earlier you can get started, the better so that you don't feel too unstable on your board. Touring paddle boards with displacement hulls are a good option here over all around paddle boards.
Circumventing Sugar Island is a popular route although it's a long paddle board trek as the island is 5 miles long and 2.5 miles wide. Bring a lunch and take in the beautiful scenery as you rest on the island's craggy shores.
Northwoods Outfitters can hook you up with hard SUPs or inflatable SUPs.
Cape Porpoise Harbor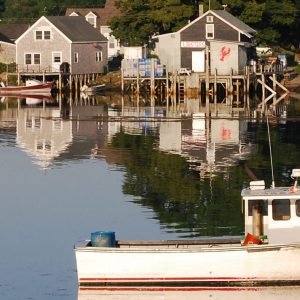 Cape Porpoise Harbor has an archipelago of uninhabited islands near Kennebunkport. It is a really unique place to do some long distance paddling on a longer board.
This is truly quintessential New England. Paddle board out to Goat Island with the iconic lighthouse and watch the lobster boats coming into port. The main harbor is where most lobster boats come and go.
You will want the stay clear of the pier and the channel between the lighthouse with your stand up paddle board as they can become fairly crowded with boats. All the islands here are "leave no trace" islands so make sure that you pack out all your garbage.
Kayak Excursions rents paddle boards and offers tours of the harbor. Stop by the Cape Pier Chowder House for their amazing clam strips!
Conclusion
The seasonal window for an enjoyable time on a stand up paddle board in Maine is short so make sure you plan accordingly! The payoff is some of the world's most beautiful scenery and as much of the freshest, most delicious lobster that you can eat.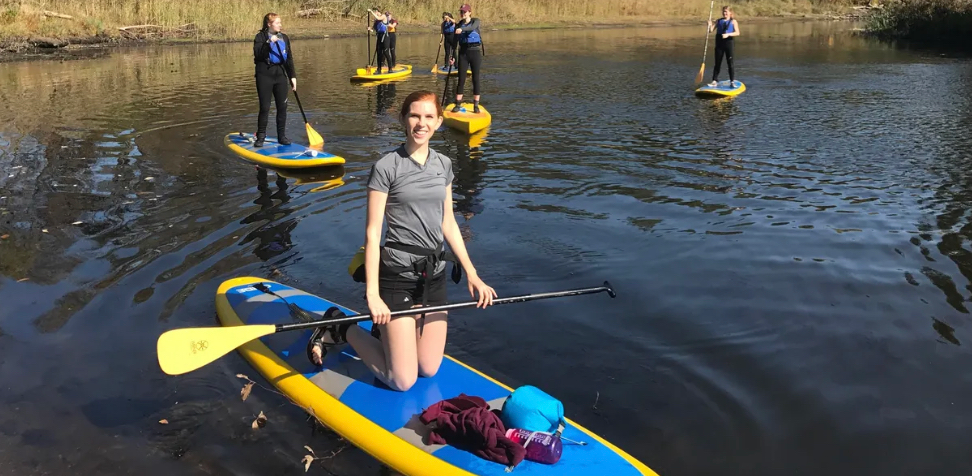 You can take your own Glide Inflatable SUP with you anywhere! Order yours today!
Related Topics
Things to Consider When Buying a SUP
Improving Fitness on Paddle Board
Back to The Future With The O2 Retro
Hard VS Inflatable Paddle Board