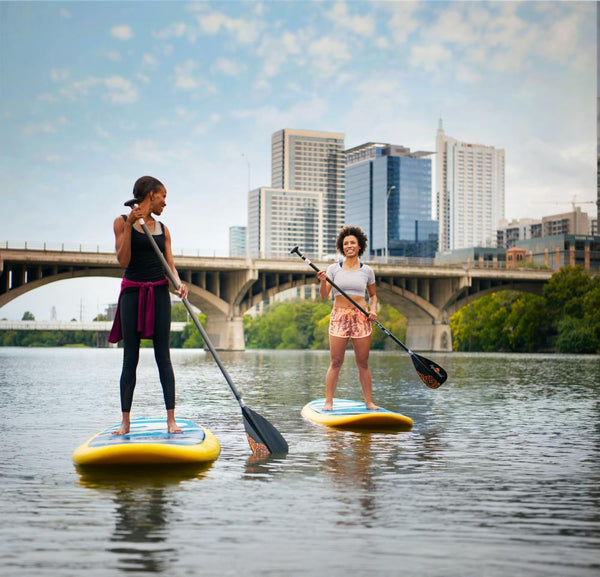 Best Places to Paddle Board in Texas
Texas has various places you can paddle, but we'll give you a honest run-down of the best places that are guaranteed to be a successful paddle boarding trip.
Introduction
Looking for the best places to stand up paddle board in the Lonestar State? They say that everything is bigger in Texas and places to paddle board are no exception. We got together with our ambassadors in Texas and have compiled the following list of hot stand up paddle board spots.
Hard and inflatable paddle boards on Lady Bird Lake
Lady Bird Lake is the epitome of the Austin lifestyle.
Every day of the week, the lake is filled with people taking advantage of this stretch of dammed-off Colorado River that offers endless recreation opportunities. Backdropped by the downtown Austin skyline on one side, Zilker Park and Auditorium Shores on the other, and featuring the Ann and Roy Butler Hike and Bike Trail, this entire section of Austin represents the enthusiasm locals have for the outdoors.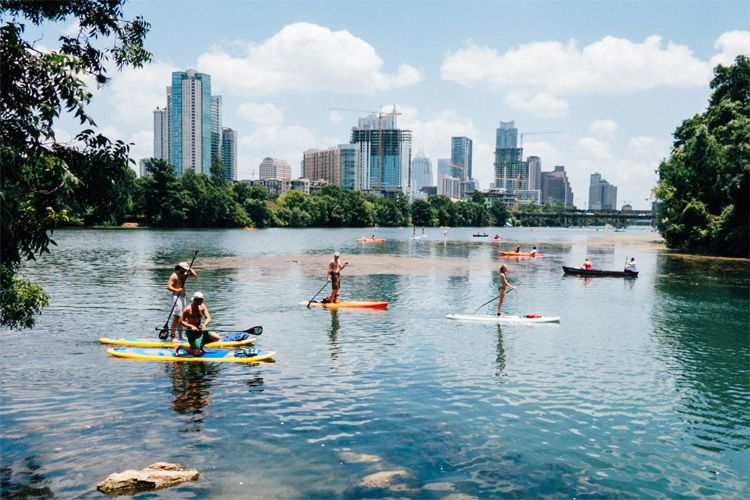 So, if you're looking for the perfect on water Instagram spot this should be at the top of your list. It's a really scenic location that combines nature with an urban setting and lets you paddle long distances.
With eight official access points (and endless other places to put-in or take-out), the reservoir is a great place to spend a day on the water. People love the lake's proximity to downtown and its ease of entry level access.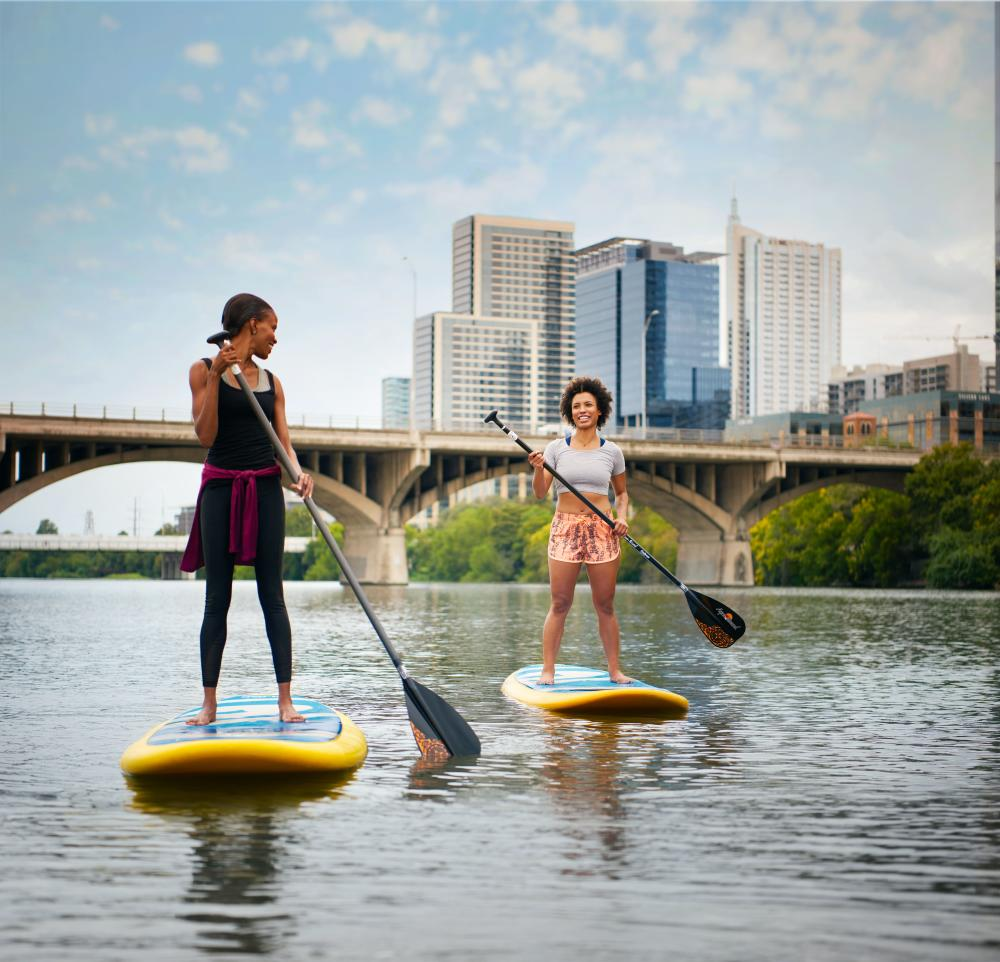 There are no motorized boats on the lake so the water is calm and clean and there are lots of SUP board rental facilities either on the lake or nearby with great customer service. For paddle board rentals try Rowing Dock or Austin Rowing Club for a Glide solid board.
There is loads of free parking at Zilker Park that is close to the water.
Paddle boards on Louise Hays Park
When in Kerrville, this is the place to stand up paddle board. Our ambassadors love to take out-of-towners here. It's a great flat water paddle for those who like to go longer distances.
The lake is simply beautiful and well stocked with trout for those who like to fish from their SUP. Just make sure that your paddle board has enough width and is a longer board to give you a more stable feel as you are reeling you fish in! A high board volume will give you the weight capacity you need to carry all of your fishing gear.
The waterfront has gradual wade-in places as well as grassy, curbed edges so you can set your chair partway in the water or on the grass under the striking, large cypress trees that line the banks.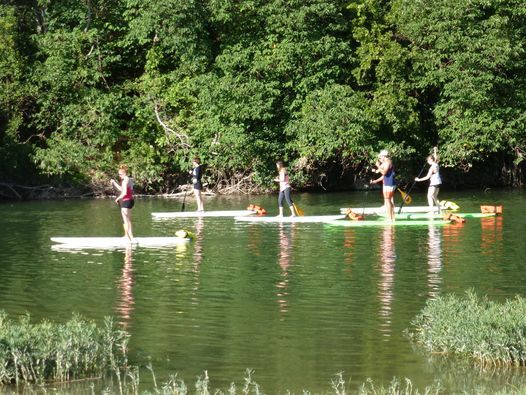 The water is clean and calm and parking is very available. So whether you bring an inflatable SUP or rent hard boards, they won't be difficult to transport to the water. Bonus: you can drive right up to the lake's edge so you won't lead to lug your paddle board too far. 
Kerrville Kayak and Canoe has stand up paddle board rentals.
Paddling Lake Travis
Lake Travis is near Austin and has 18,930 acres of surface area flowing in from the Colorado River.
There are loads of events that are always happening in restaurants and businesses along the lake, the shoreline is fairly well developed with very large and expensive homes, yet there are plenty of places to beach or anchor for swimming or fishing.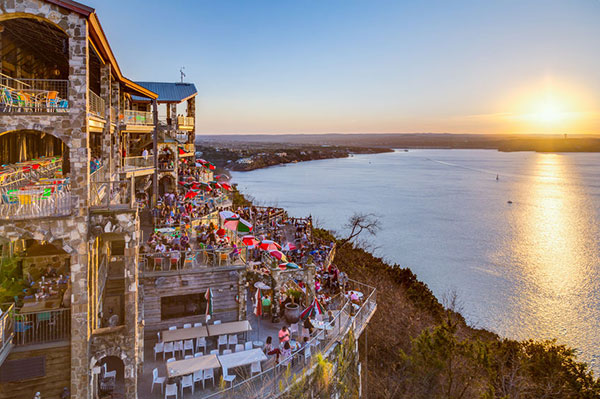 The water is very clear and emerald green. There are some huge and fast boats and lots of jet skis and other boats, so the lake can get rough on weekends. 
Fun abounds at Lake Travis as it reminds us of paddle boarding on Lake Tahoe. Rent a Glide paddle board at Peace Paddling.
SUP the Sequin Paddling Trail
This could be the best place to launch your stand up paddle board between San Antonio and Houston. It makes for a great road trip for the entire family.
The entry point is approximately 30 yards prior to a small dam that diverted water to the old Sequin power plant which is a restaurant now. This keeps the water nice and calm for a gentle entry with your paddle board. The paddle distance is approximately 4-5 miles up-river where Hwy 46 crosses the river. 
The view from your paddle board along the river consists of much of Starkey Park which includes the golf course. Private homes line the river. Make sure you check out the boat wrapped around the tree from a prior flood.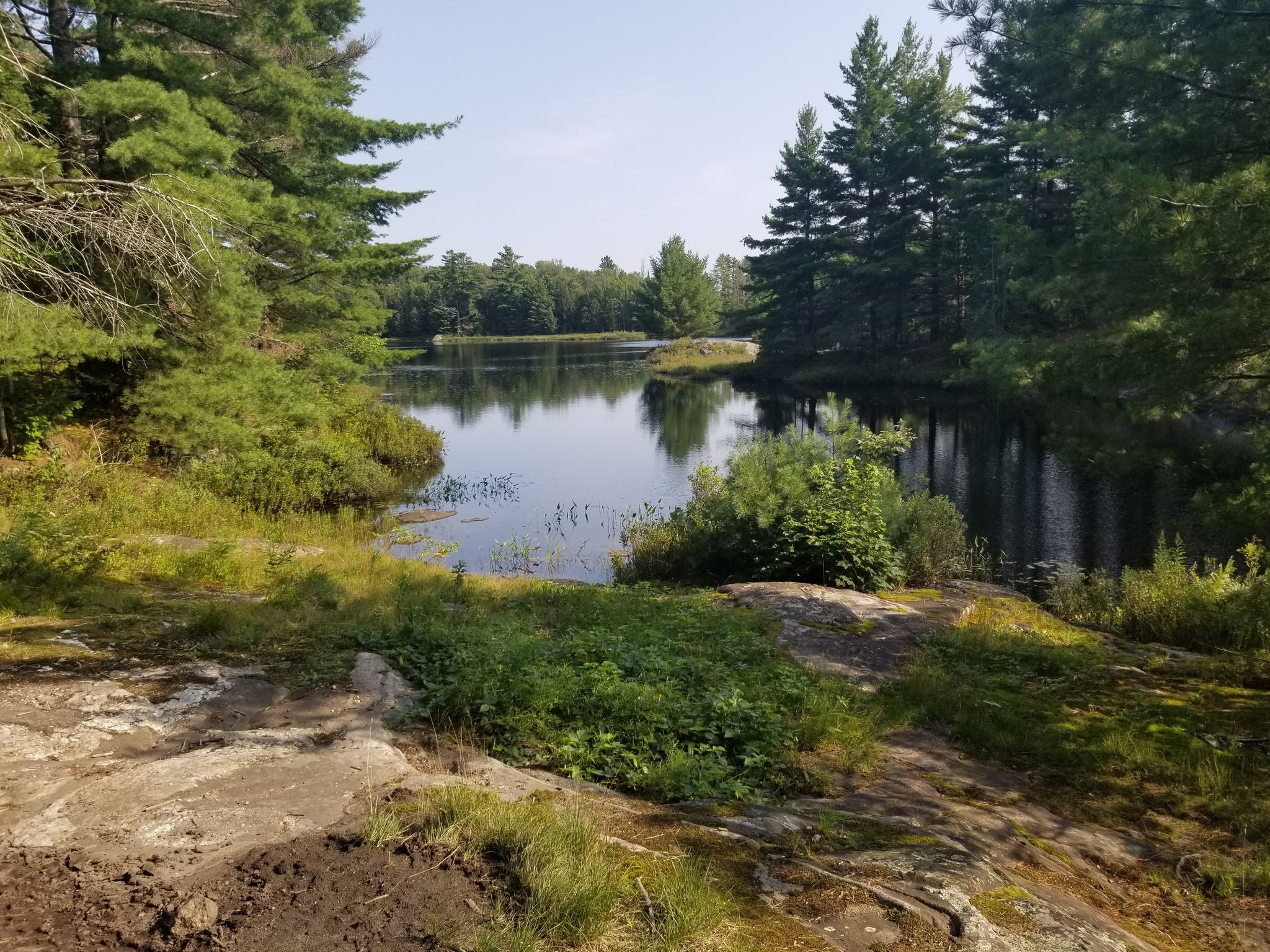 There is one bend in the river where the water often collects a layer of slime but it is very small compared to the overall length of the paddle board trek. The entry point into the river is unusual as it includes a concrete wall with gentle stairs to descend from the parking lot which makes it a great location for those with longer boards.
The concrete wall also has ladders to provide for easy exit when you are done paddle boarding. On weekends you will find families swimming in this spot which can produce a bit of a crowd. If you go early enough, it will just by your and your stand up paddle board.
For your stand up paddle board rental try Red Beard Boats.
Paddle board Medina Lake
Almost all of Medina Lake is clean and clear water that has a gradual incline without a sharp drop-off. Really nice for putting your stand up paddle board in the water.
One concern is that the water level can rise and fall drastically over the last few years so you can't be certain what your paddle board experience will be like. The flat water is calm and the paddling is easy.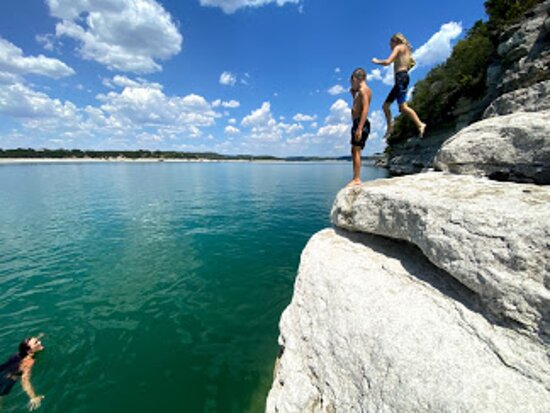 Be aware of your put-in and take-out spot as there is quite a bit of private property around the lake. It's about 200-300 feet from your car to the water. Plan to launch/unload your stand up paddle board then park, or bring a carry strap.
You can reserve a covered picnic table area which is nice because the parking is very close to those. Overnight and RV camping is available and there are even a few cabins you can rent.
Talk to Mike at Wallys Watersports for your stand up paddle board rental.
Paddle boarding Paradise Canyon
This is a gorgeous spot on the Medina River and on the best places near San Antonio to camp.
The water is calm for toddlers and deep for adults. It's also clean, cold and fresh. The upper section has many big rocks to jump off of into the water.
The middle section is a big reservoir for swimming and some simple SUP fishing. Paradise Canyon is a big, private park and about three quarters is great to swim or paddle in.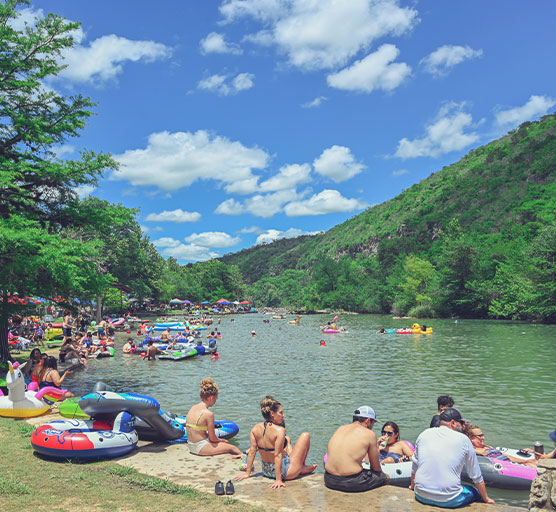 The is a small section with a lot of vegetation which makes padding very challenging. Unfortunately, this area divides the park's water features into two sections so it's difficult to paddle from end-to-end.
In the park area there is clean, soft grass, steps with railings into the water, curbed waterfront, and lots of large shade trees. There are also literally hundreds of picnic tables and there is plenty of parking that is close to the water. 
Rent a stand up paddle board at Paddle Canyon Lake.
Surf your SUP at South Padre Island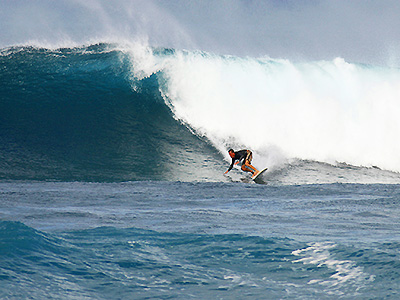 South Padre Island is a resort town on a barrier island of the same name just off the southern coast of Texas. The area is known for its sub-tropical climate and beautiful sandy beaches.
For those that are looking for an ocean experience on their stand up paddle board, South Padre Island is the place to road trip to. The island has a beach break that provides quite reliable surf.
You will want to have a fairly high skill level on your paddle board, before you attempt wave riding in high surf. One of the benefits of wave riding on a paddle board is that it's buoyancy and the fact that you are already standing makes it easy to start on smaller waves that the ocean produces.
There are some really nice resorts on the island that will give you ocean views. Rental a paddle board from South Padre Island Water Sports.
Conclusion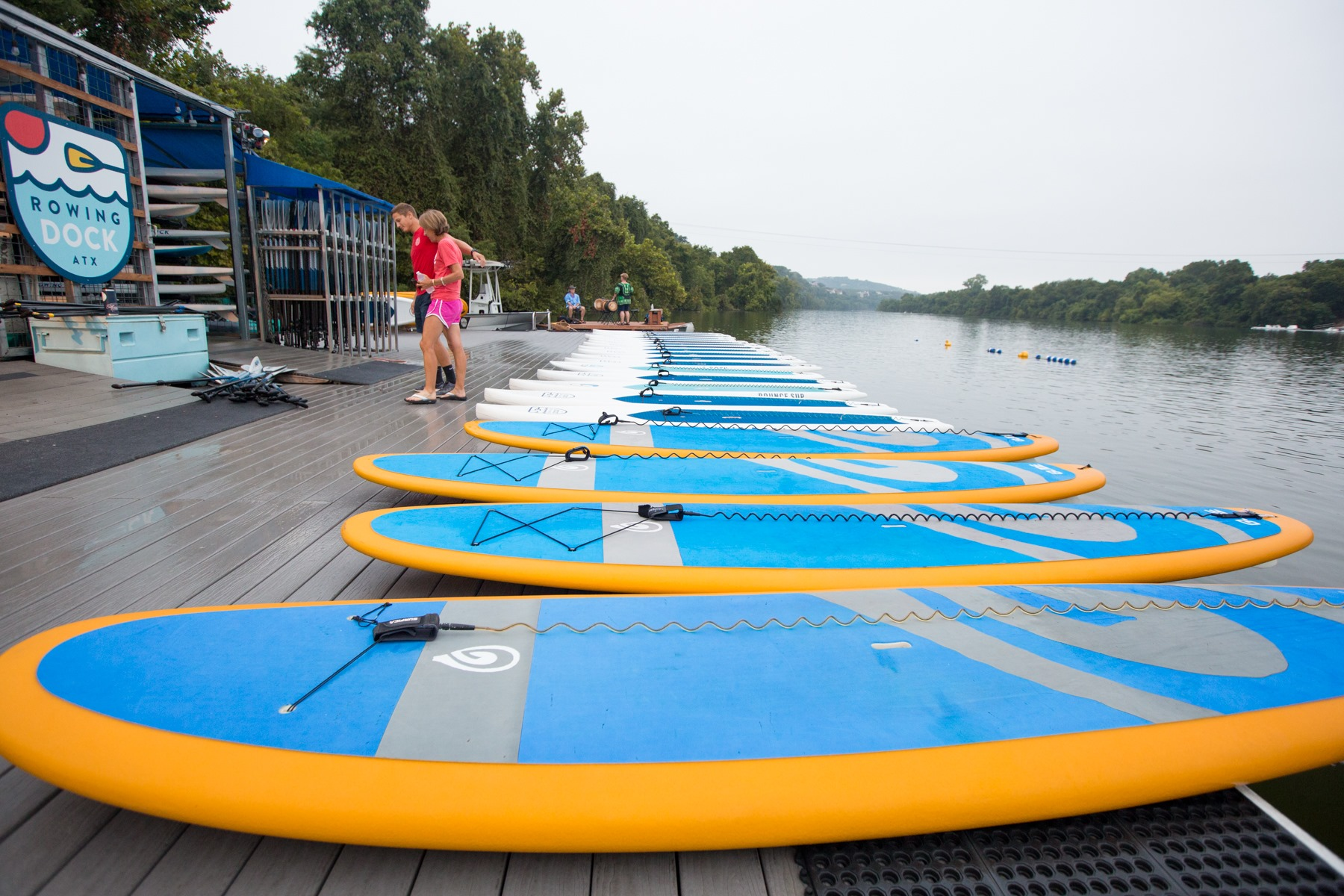 Texas is a beautiful state with plenty of places to explore on your stand up paddle board! Whether you have your own inflatable paddle board or you're renting from a rental SUP company, we guarantee you'll have a positive experience paddling the warm waters of any of the places we've listed above.
Related Topics
Pre-Season Paddle Board Preparation
Accessories and Safety Equipment for Your SUP
Hardboard vs Inflatable Paddle Board