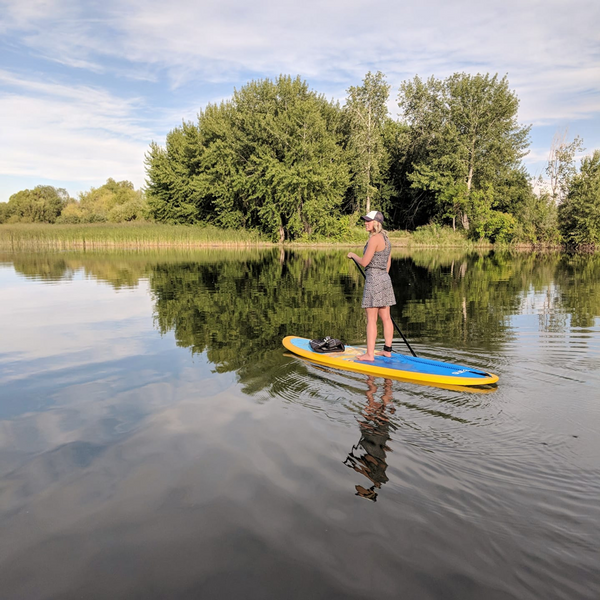 Best Places to SUP in Washington State
The Evergreen State is one truly not one to miss as you do your SUP tour of the US. The beauty of the state is truly breathtaking and there is no better way to take it in than the unique vantage point a stand up paddle board gives you.
Introduction
Some call Washington State the "Switzerland of the US" and once you've spent some time paddle boarding their waterways, you will understand why. Sure, it rains a fair amount in the Pacific Northwest but that's the reason it's so incredibly lush and green.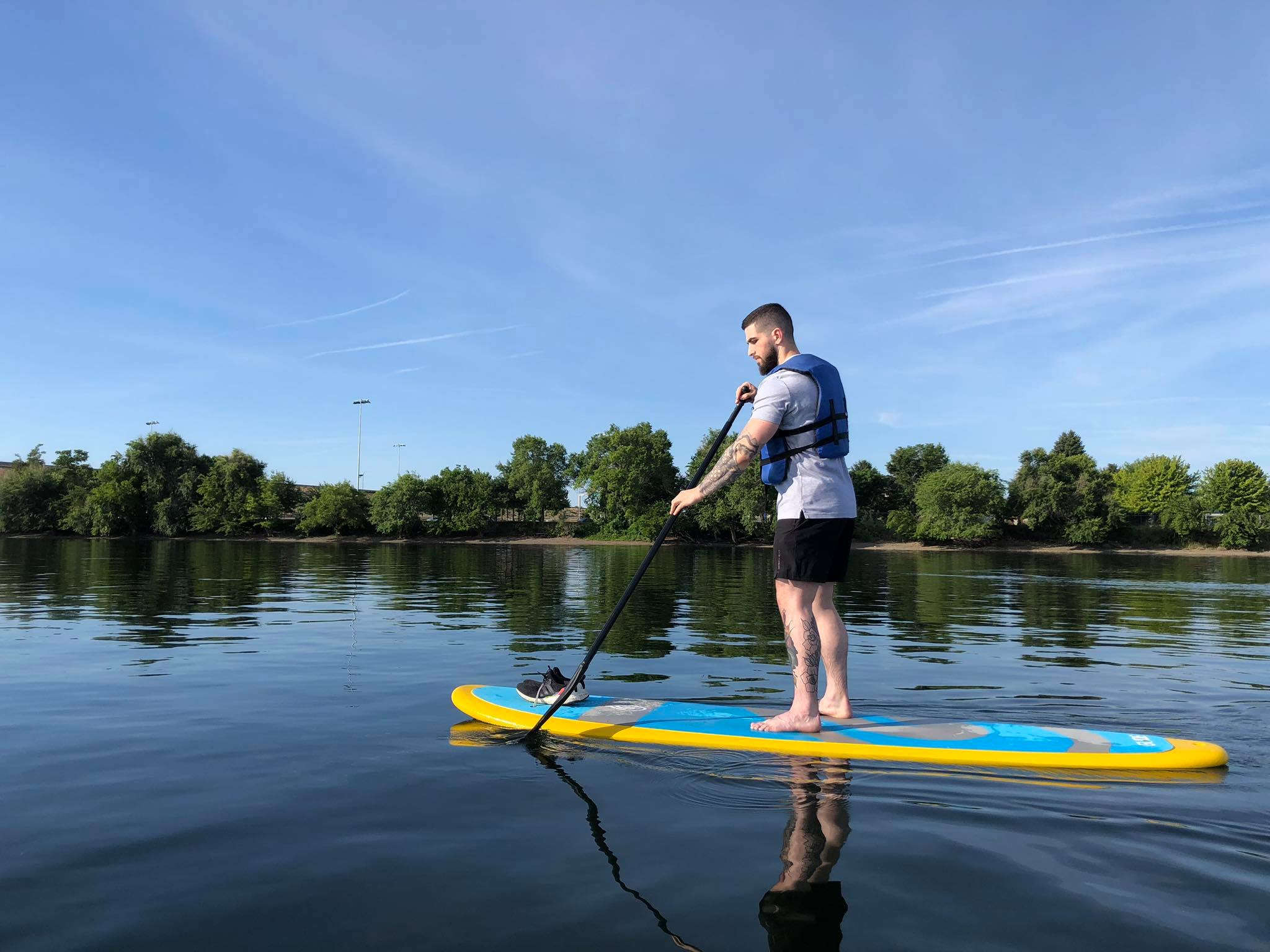 If paddle boarding in the rain is less than optimal for you, we suggest you plan your paddle board tour between July and mid-October. Whether it's bright and sunny or gray and dripping, these spots will all make for a glorious day on your paddle board.
Stand up paddle board on Lake Union
Lake Union is a freshwater lake located entirely within the city limits of Seattle. It is a major part of the Lake Washington Ship Canal.
The easternmost point of the lake is the Ship Canal Bridge, which carries Interstate 5 over the eastern arm of the lake and separates Lake Union from Portage Bay.
The Seattle skyline and mountains make for a perfect backdrop for any paddle boarding adventure, but Lake Union is especially unique with seaplanes, house boats, and spectacular skyline views. Taking it all in from hard boards or inflatable SUPs on the water truly gives you a unique perspective.
As the sun sets over Queen Anne Hill, there are few better places to be in Seattle than Lake Union. Sitting just 2 miles from downtown Seattle, the Lake is a quick escape from the hustle and bustle of the city.
No matter the season, catching a sunset and dusk on the lake is absolutely stunning.
There are several sport so launch your stand up paddle boards around the lake but the dock at 9th street to be the most accessible.
Pick up a Glide SUP rental solid board at Northwest Outdoor Center.
Paddle boarding the San Juan Islands
There are a few ways to get to the San Juans from the Washington State mainland. You can take a power boat or charter a sailboat, but most take the San Juan Clipper ferry from Seattle and arrive in about three and a half hours. If you have an inflatable SUP, it's easy to stow on the ferry.
All of the islands are beautiful, and you can't go wrong whether you choose to stay on Orcas, Lopez, Shaw or San Juan Island.
San Juan Island is a natural place to begin your introduction to the archipelago. In many ways, Friday Harbor serves as a front door to the San Juans.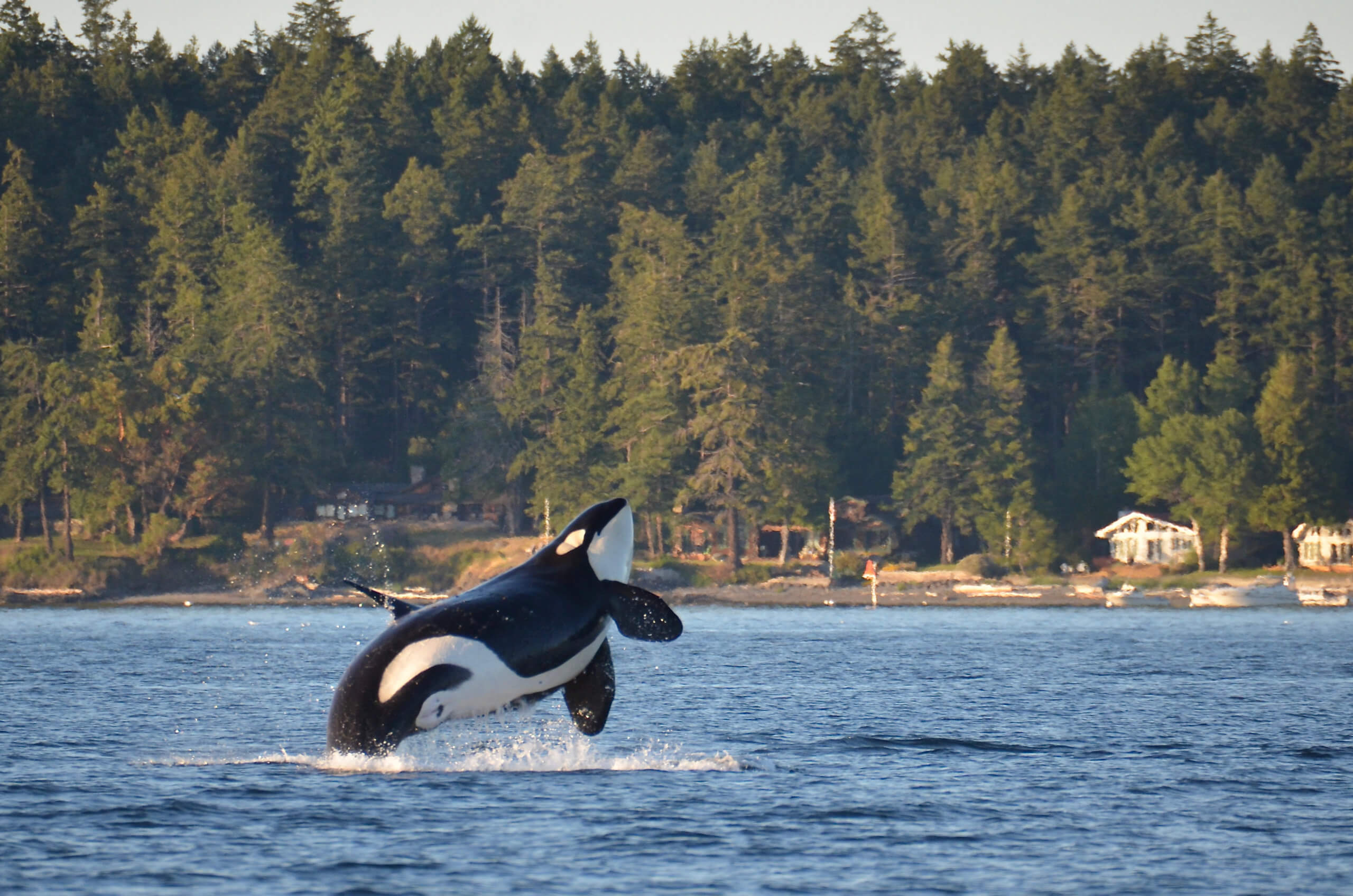 Begin your San Juan Island paddle board journey by paddling southeast to the area between San Juan and Lopez Islands to escape the heavier boat traffic and attempt a glimpse of the San Juans' famous orca whales.  
As you paddle the rocky shorelines and coves, listen to the waves lapping and search for water-dwelling creatures—besides orcas there are also sea lions, seals, porpoises, otters, starfish, anemones, sea urchins, sea cucumbers, and even octopus. 
Rent your paddle board at Sound Yoga and SUP, Blue Otter Outfitters or Orcas Adventures.  
Hard SUPs or inflatable paddle boards on Sammamish River Slough
The Sammamish River flows for about 14 miles from Lake Sammamish into Lake Washington. The water is slow moving with minimal current so it's flat water that is suitable for beginner paddlers.
There are several drop points along the river, but if you want to paddle board the entire river, you will want to drop in from Marymoor Park as you can't get into the river by paddle board directly from Lake Sammamish.
The water through Marymoor is the swiftest water you'll find along the Sammamish River, which is still not that fast and is suitable for the entire family.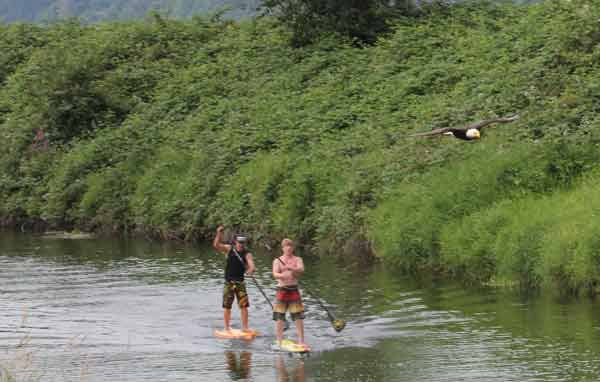 You're likely to see hundreds of birds and, on a clear day, schools of fish directly below you. Through the duration of your paddle board excursion, you'll pass through housing developments, business parks, golf courses, parks, and quiet wetlands.
This is a very peaceful paddle board trek that parallels the Sammamish River trail where you'll see bicyclists, runners, and occasional fisherman.
Pick up a rental board at What's SUP.
Paddling the Columbia River
Washington's Tri-Cities make up the biggest desert metropolis in the Pacific Northwest. Fortunately, they have the Columbia River flowing right through town.
Each of the three cities (Pasco, Kennewick and Richland) embrace the river and help citizens and visitors take to the water in paddle boards and kayaks.
Many Washington west-siders will head to this side of the state when they need a "sun fix" as the region boasts of 300 sunny days a year and what better way to get extra rays then on stand up paddle boards?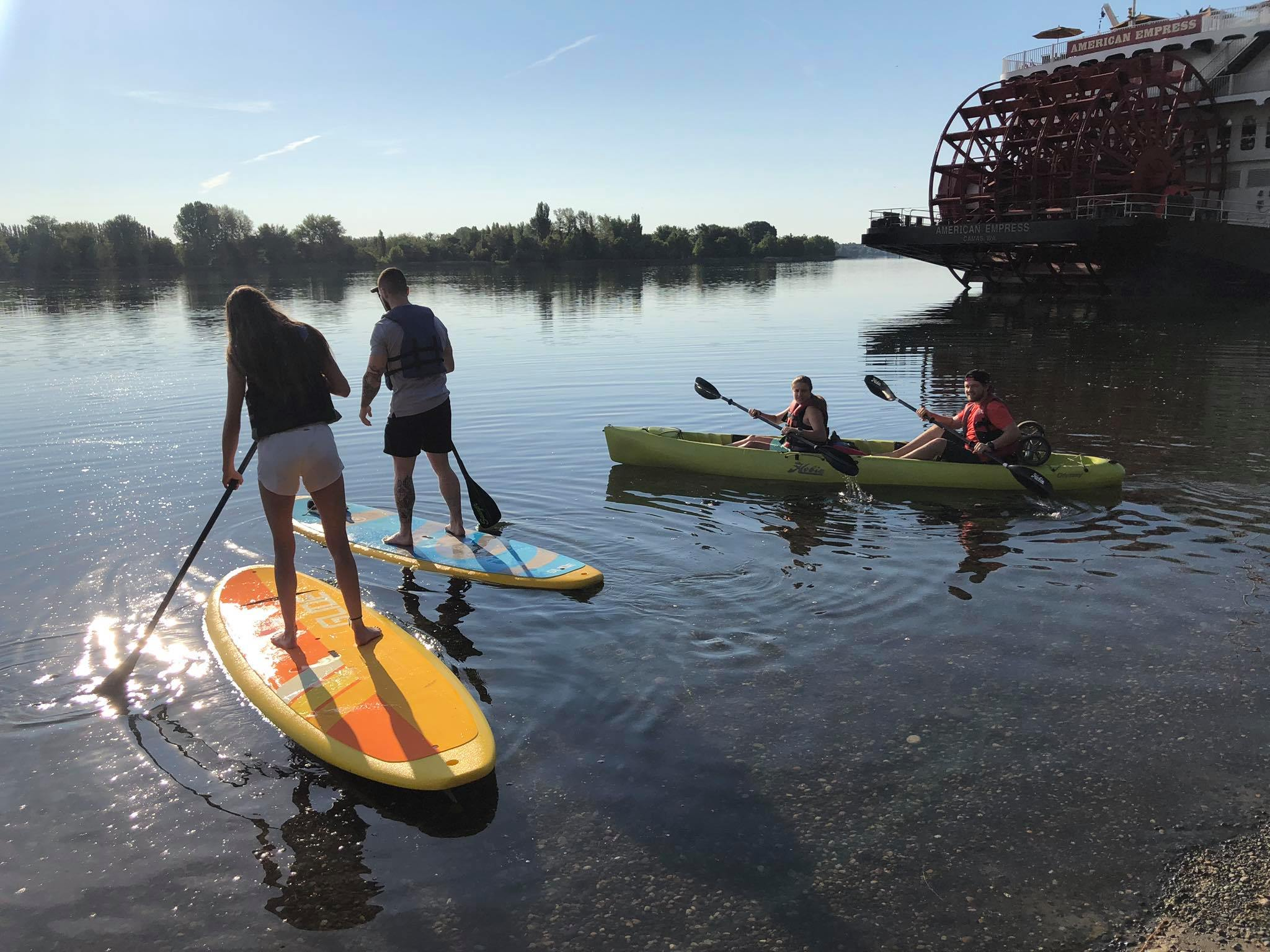 In 2000, the federal government created the 195,000-acre Hanford Reach National Monument, opening 70,000 acres of the area to the public, including the last non-tidal, free-flowing section of the Columbia in the country, which runs from Priest Rapids Dam to Richland, Wash.
Since it was off limits to humans for so long, it's become a Mecca for wildlife with its sage brushed steppes home to deer, desert elk, coyotes and more.
Above, you'll find everything from eagles and great blue heron to pelicans and Caspian terns, while below your stand up paddle board you can fish for trophy bass, steelhead, ancient white sturgeon and Chinook salmon spawning their way upstream.
Rent a Glide hard paddle board at Northwest Paddleboarding or Greenies.
SUP boards on the Wenatchee River
The town of Leavenworth sits on the Wenatchee and is made up of Tudor revival architecture, a Bavarian Village style shopping area, an annual Bavarian Christmas celebration and one of the largest Oktoberfest celebrations outside of Munich, Leavenworth offers up a little slice of Germany in the center of its spectacular Pacific Northwest landscape, but it also offers access to some of the most scenic paddle boarding in the state.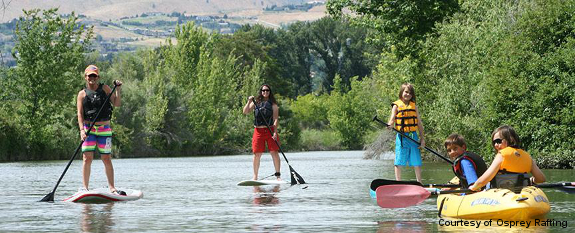 The Wentatchee river adds a new element to paddle boarding, the constant movement of the water is always presenting new challenges to your balance. Using stand up paddle boards with planing hulls will help you stay on top of the river's riffles.
It is a great river for beginner paddlers and more advanced paddlers alike. When the river is at its highest in the spring, the rapids present satisfyingly formidable challenges for true fanatics.
Once the river mellows come summer, it is a perfect place for beginning SUP enthusiasts to get their first taste of white water.
Leavenworth Outdoor Center offers stand up paddle board rentals as well as tours down both the Wenatchee and Icicle Rivers.  
Conclusion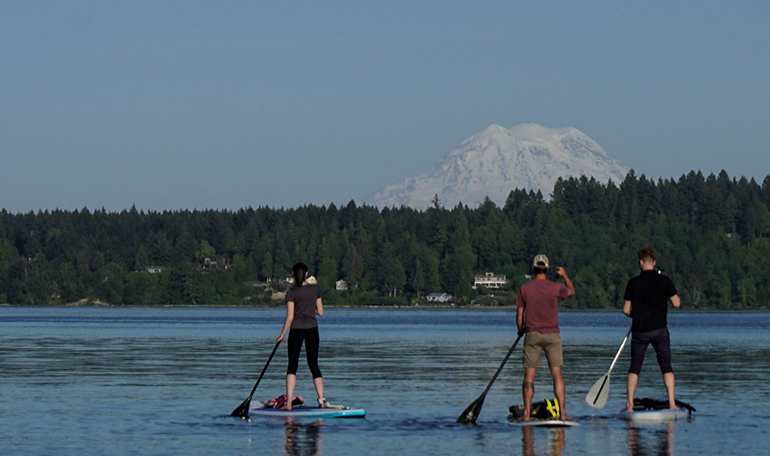 The Evergreen State is one truly not one to miss as you do your paddle board tour of the US. The beauty of the state is truly breathtaking and there is no better way to take it in than the unique vantage point a stand up paddle board gives you.
Related Topics
Best Places to SUP in California
Acro Yoga On A Paddle Board That Will Amaze You