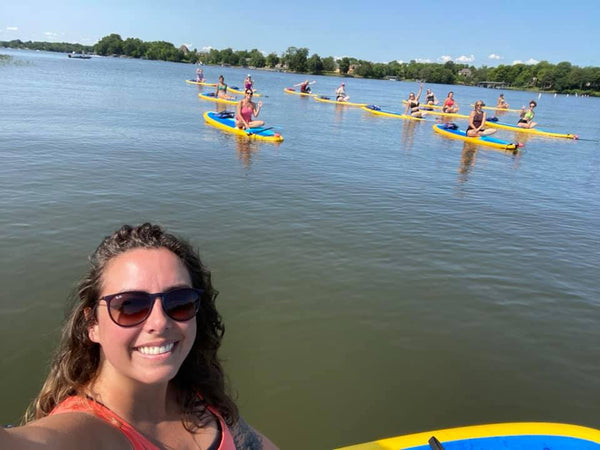 Best Spots to Paddle Board in Tennessee
Come for the incredible music experience and stay for the even more amazing times on your paddle board! We've curated the best spots for paddle boarding in Tennessee!
Introduction
If you are heading out to the Volunteer State, plan on either bringing or renting paddle boards. Tennessee is known for whiskey, barbeque, the Smokies, Dollywood and being the home of country music. What it's less known for are some really beautiful spots to paddle board.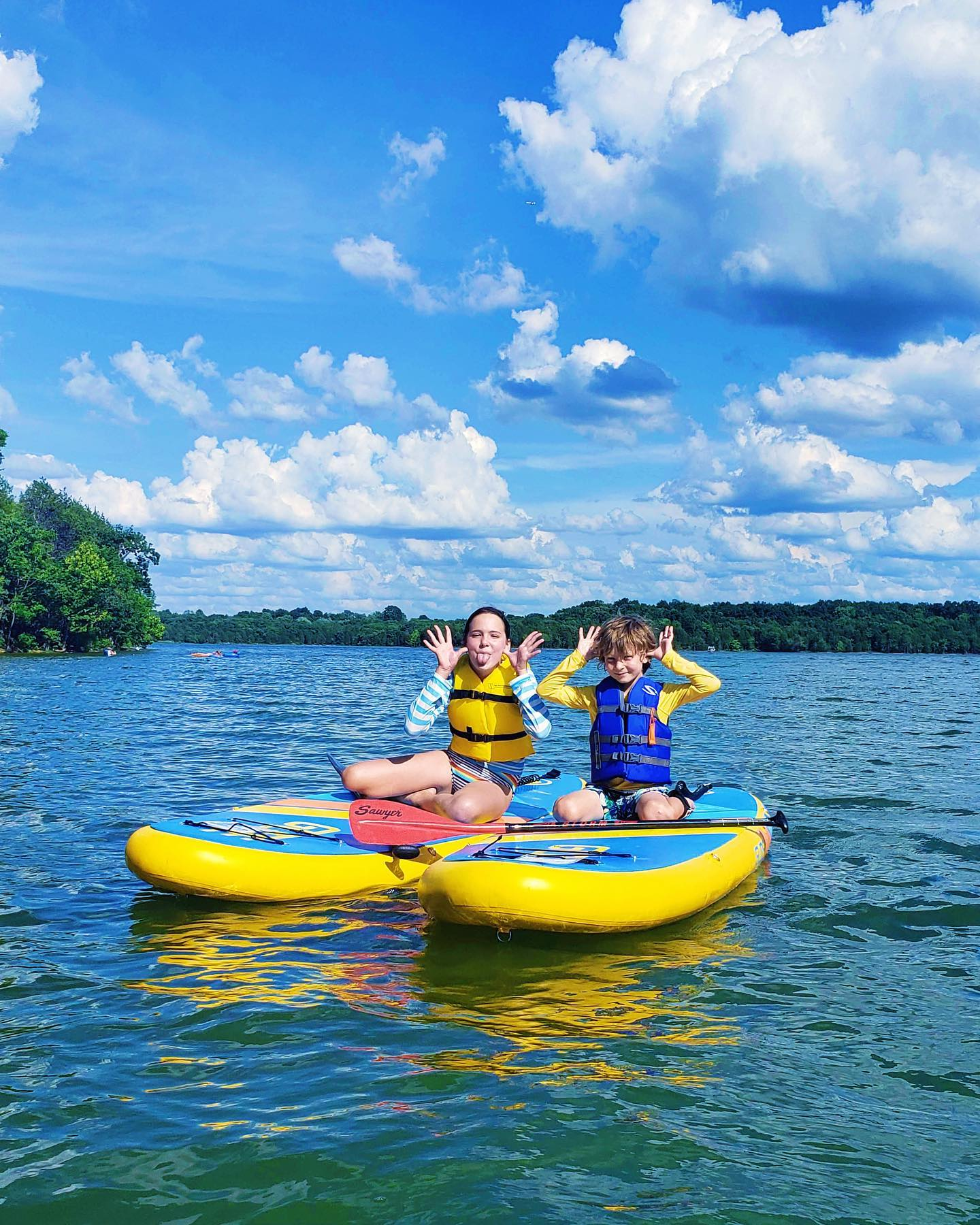 So whether you are planning to pack your inflatable SUP or plan on renting some hard paddle boards, we'll give you all the information you will need to make your trip to the Deep South a raging success. So grab yourself a little Jack Daniels and read on.
Paddle boarding on Collins River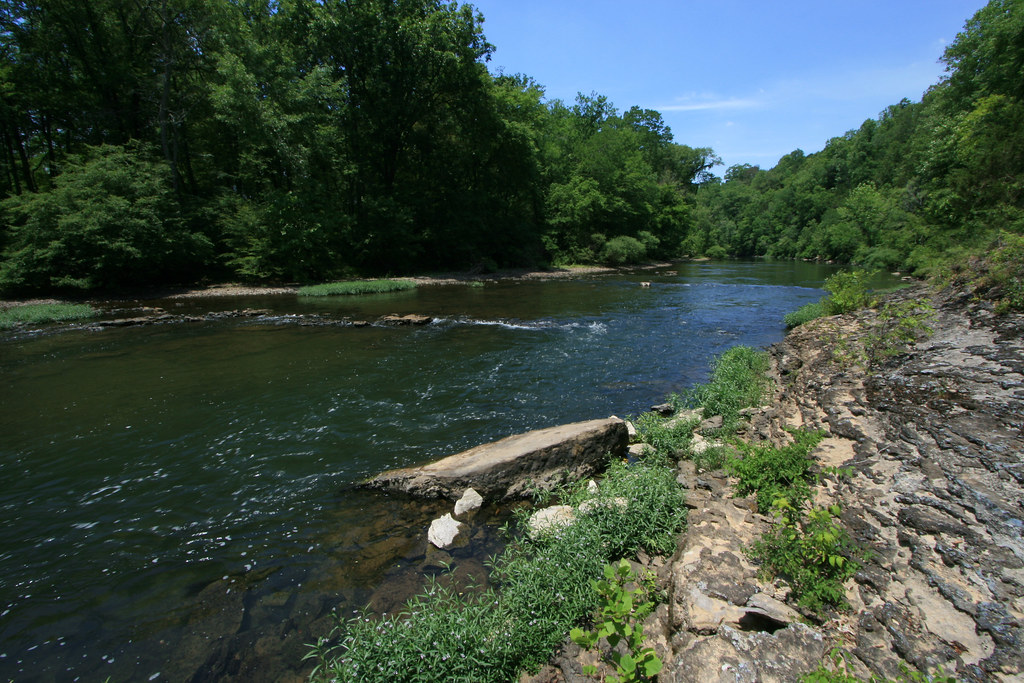 Collins River is considered to be one of Tennessee's most scenic rivers. It is 67 miles long so you can get in some seriously long distance paddling. Paddle boarding here will give you a front row seat to take in spectacular natural vistas, charming bridges, beautiful farms, and picturesque riverfront homes.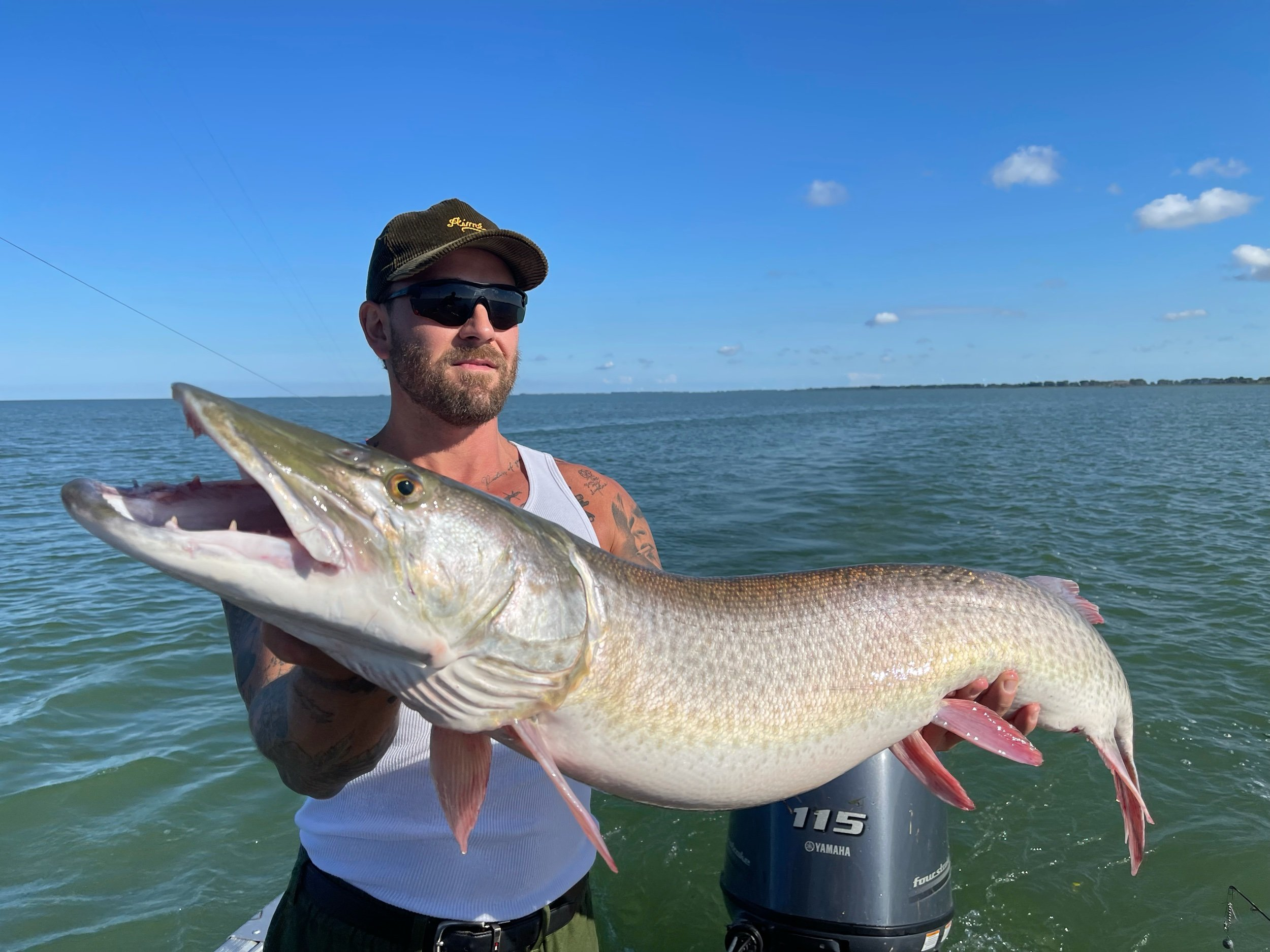 You will see waterfalls drop over limestone ledges and flow into sinks where they disappear until they resurface at the mouth of river. For those who like to fish from their stand up paddle board, the Collins River is one of few rivers in Tennessee with a good population of muskie.
Muskies are a very elusive fish that sit at the top of the food chain. They are very fast and have rows of razor sharp teeth. The have a very prehistoric look to them.
Rent a hard paddle board at Granville Paddle and Board.
Stand up paddle board Old Hickory Lake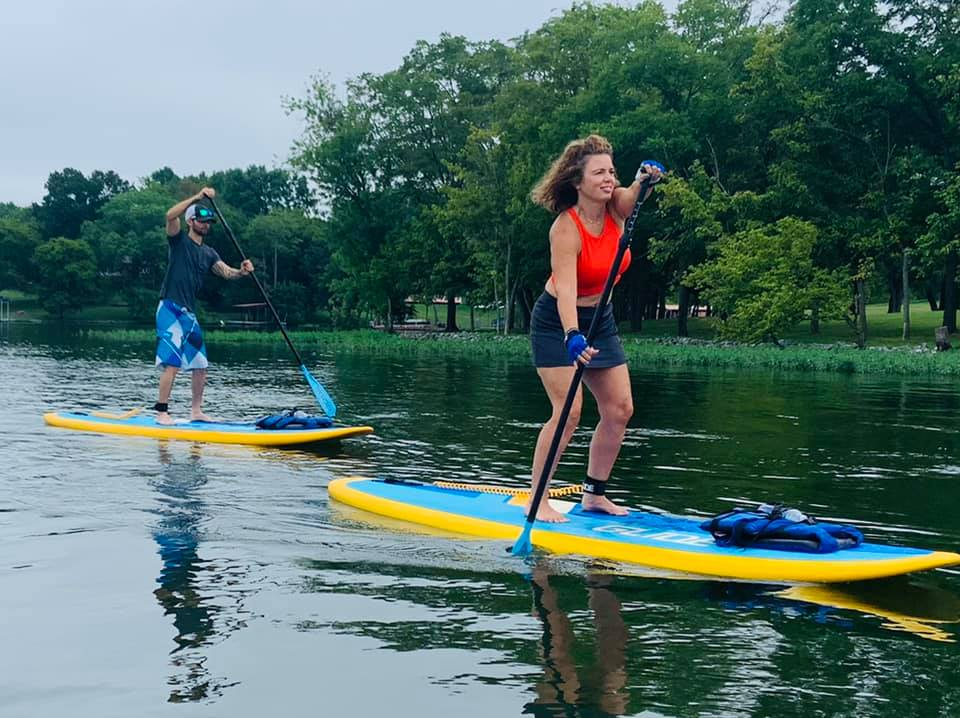 Old Hickory Lake is one of the most popular lakes in Tennessee for recreation. The lake is about 25 miles upriver from Nashville and spans 22,500 acres while extending 97.3 river miles. The lake is at an elevation of 445 feet above sea level and has a minimal pool elevation of 442 feet.
In addition to great paddle boarding, there is also great camping, hiking and fishing at Old Hickory Lake. In fact, a 25 pound walleye was caught here back in 1960.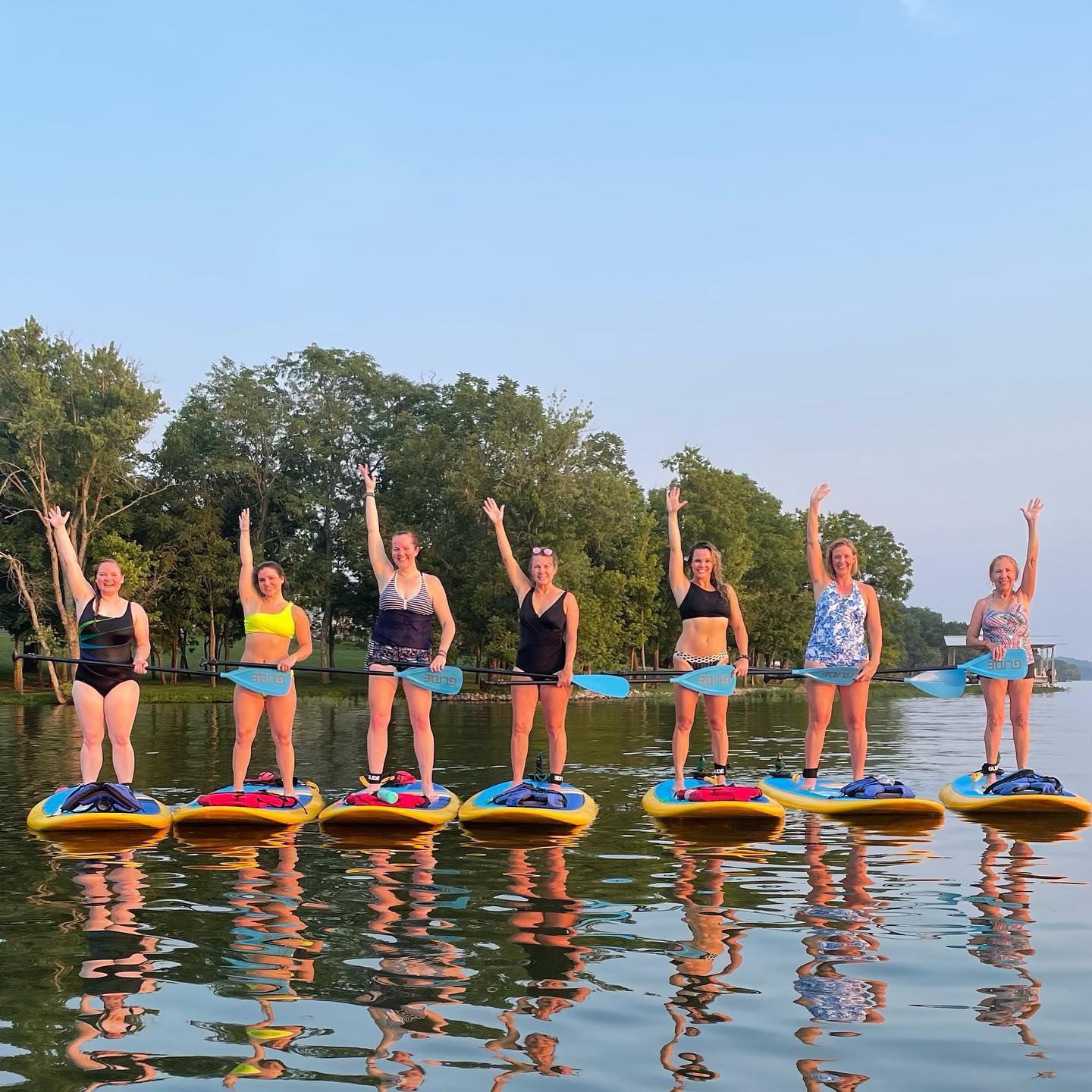 The paddling is suitable for all skill levels - even beginner paddlers - as it is mostly flat water. Being as large as the lake is, you can paddle board some seriously long distances.
If you didn't pack your inflatable paddle boards, you can rent hard SUPs from our friends at Nashville SUP and Yoga. As their name implies, they also teach SUP yoga classes on the lake. Get the entire family involved!
Inflatable paddle boards on Percy Priest Lake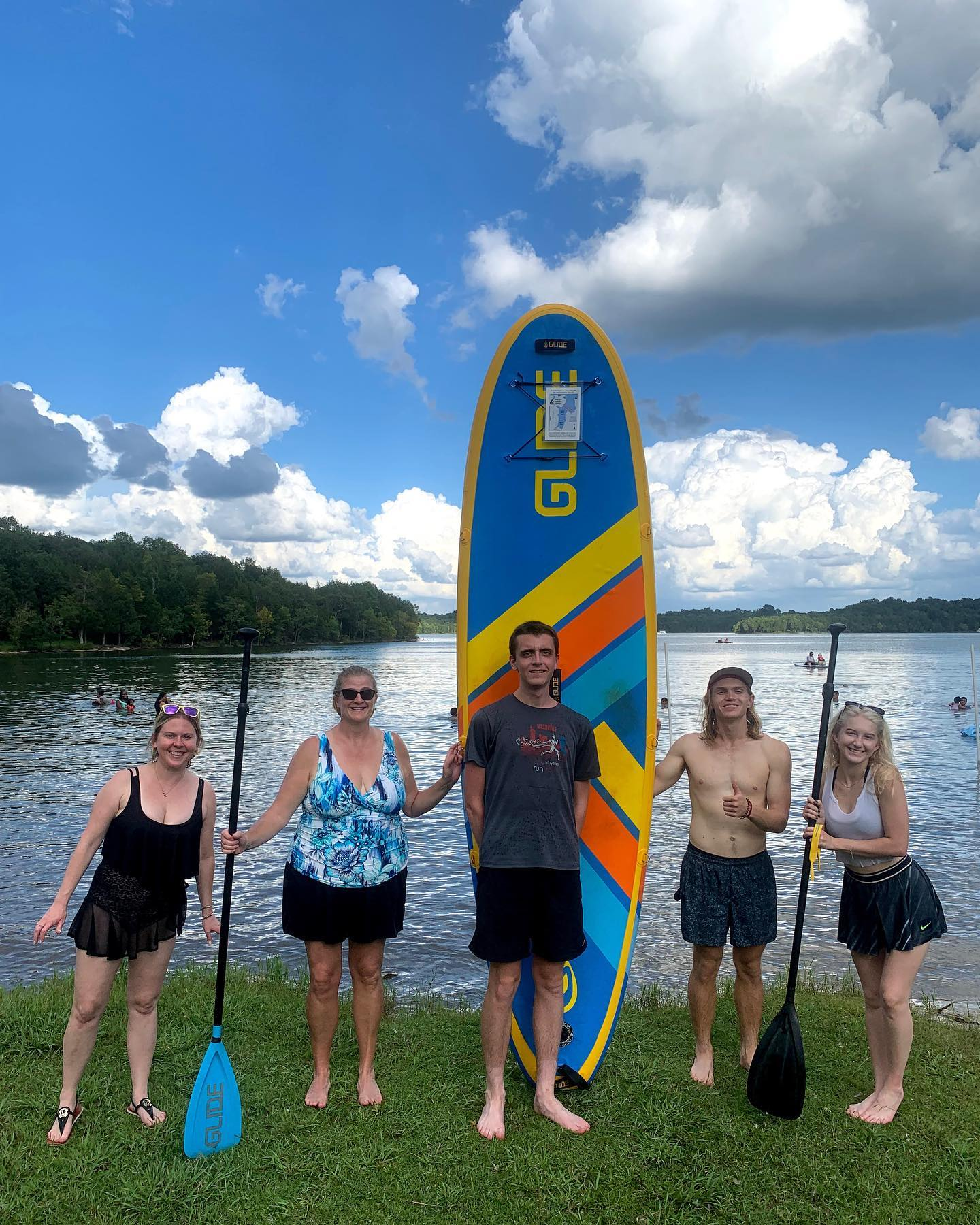 Percy Priest Lake is close to Nashville and is a gorgeous spot to launch your inflatable paddle board or rent hard boards. The lake is actually a reservoir which was created when the Stones River was dammed in 1968. There are roughly 14,000 surface acres of water during summer pool (the lake drops close to 7 feet during winter). The reservoir is surrounded by 19,000 acres of public land so there is great hiking and camping that can be enjoyed year round.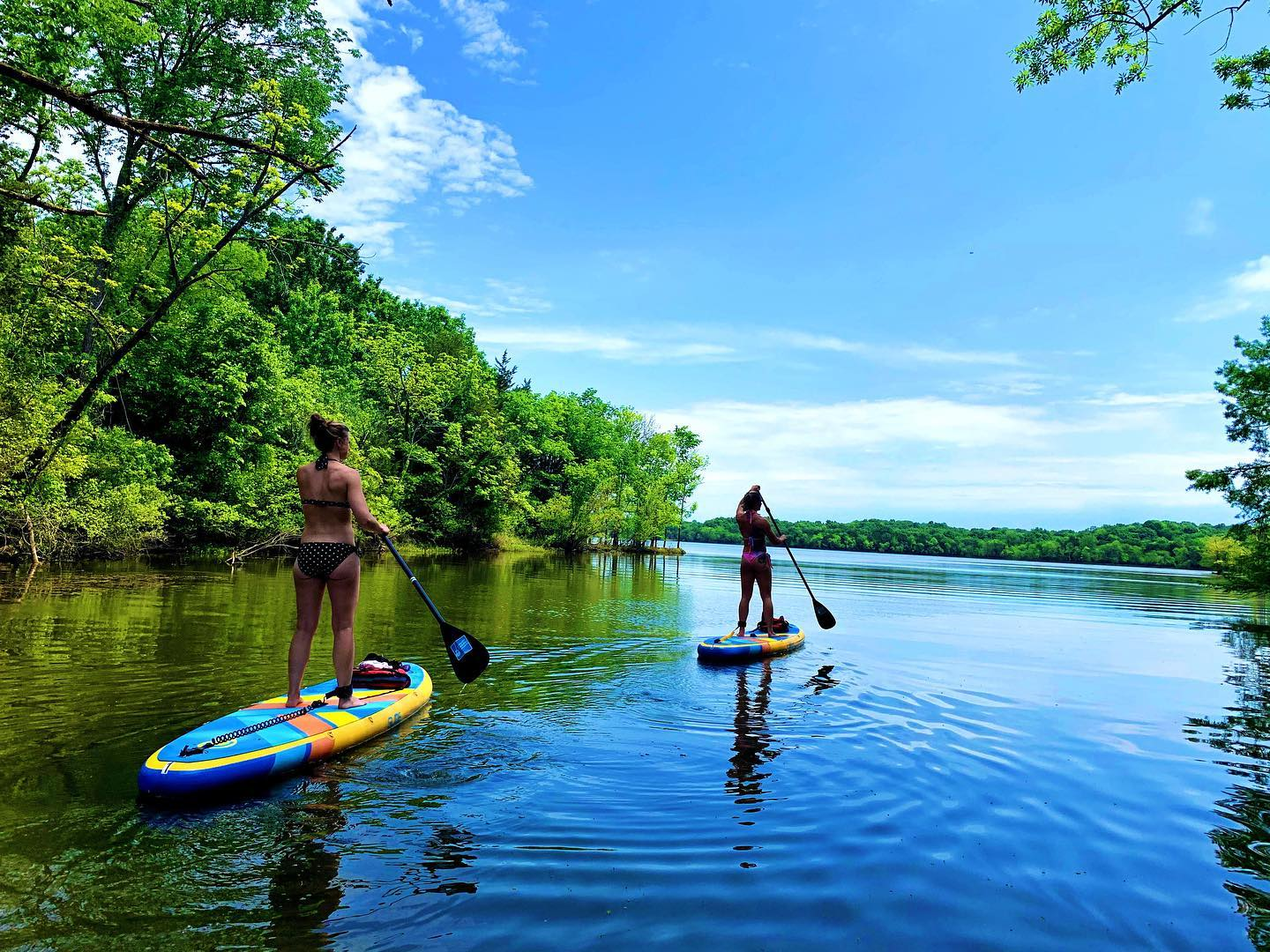 The limestone cliffs that jut out into the blue waters can be irresistible on a hot summer day, which is part of the reason the lake draws thousands of visitors each summer. Another unique feature that keeps people coming back to Percy Priest are the many islands scattered throughout the lake that make an excellent overnight getaway for camping.
Our old friends at Nashville Paddle Co. can set you up with Glide hard boards or inflatable SUPs. They even offer Glide touring paddle boards which is a longer board with a displacement hull. The displacement hull slices through any chop that might develop as you paddle board.
Paddling the Watauga River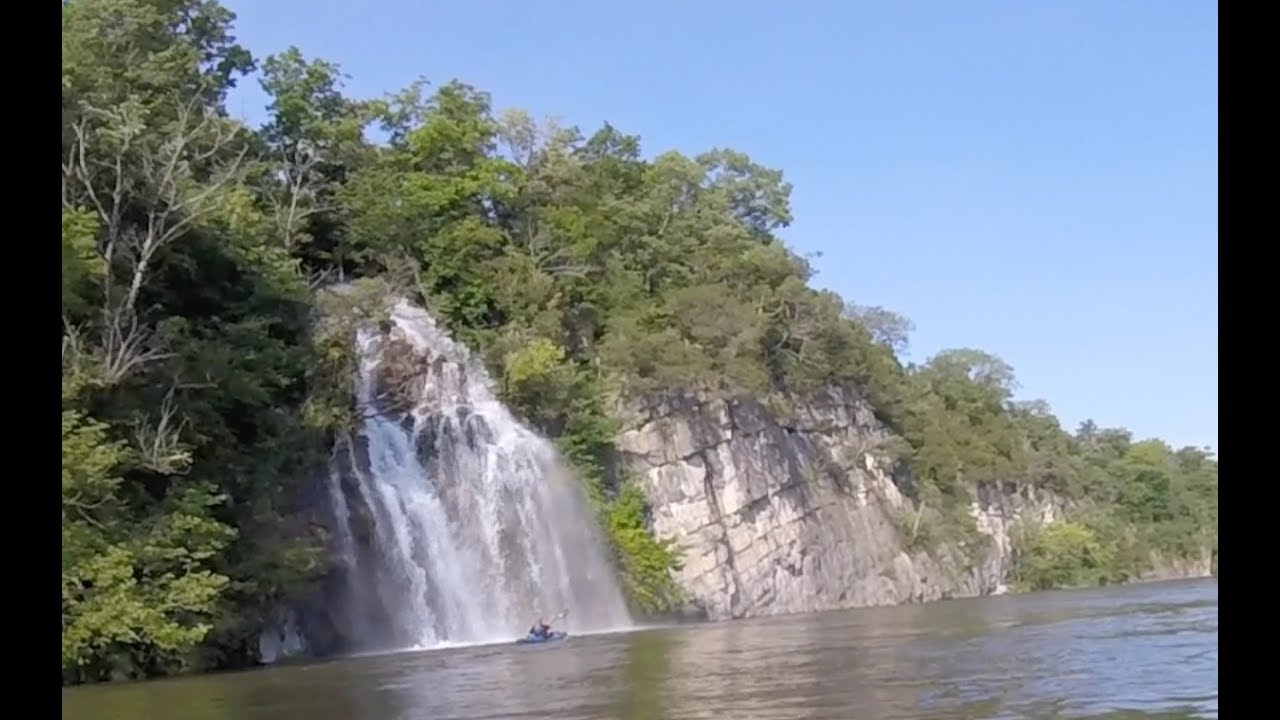 The Watauga River rises out of a spring in North Carolina. Once the river gets below the Wilbur Dam in Tennessee, it makes for an easy float on your stand up paddle board. It's actually a very smooth ride which you don't need to be advanced paddlers to enjoy. There are some rapids which makes this run some fun river paddling.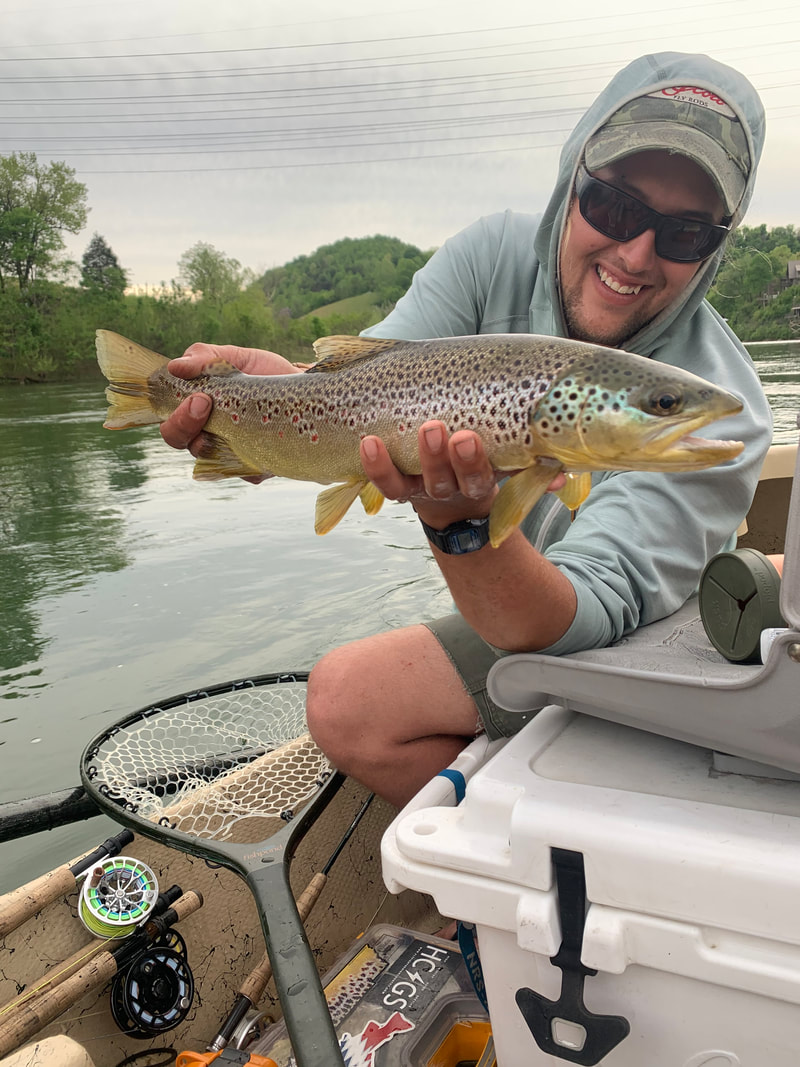 The Watauga River is home to 6,000-8,000 fish per mile which makes it a great spot for fishing from your paddle board throughout the year. Brown and Rainbow Trout abound in this river. The Watauga is an incredibly scenic river that winds its way through beautiful limestone rock cliffs and farm country before making its way into Boone Lake. 
Rent your stand up paddle boards at Fish Springs Marina.
Paddle boarding Parksville Lake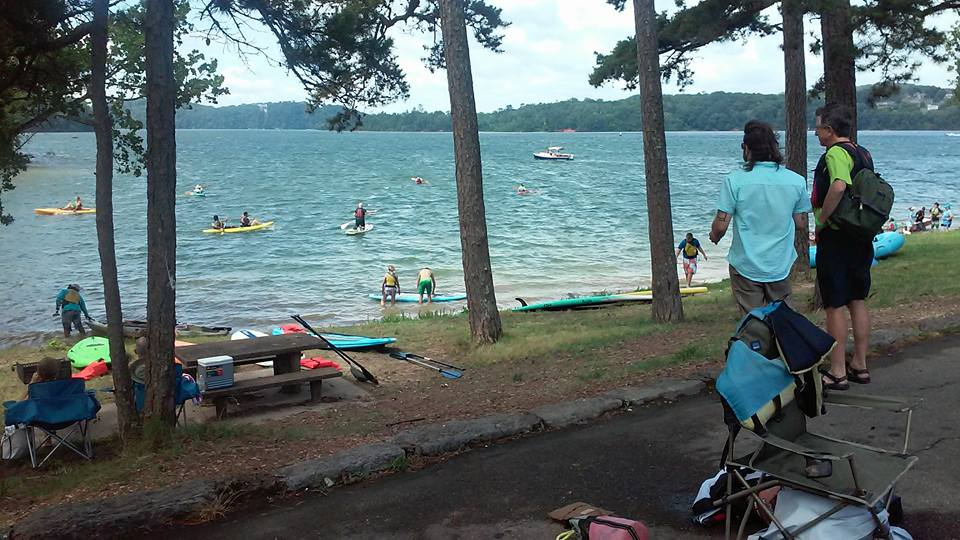 Also known as Lake Ocoee, Parksville Lake is a 1,900 acre lake surrounded by the scenic southern Appalachian mountains. As the oldest man-made lake in the Cherokee National Forest, Parksville Lake sits just below the Ocoee River and above the stunning Parksville Dam. The lakefront goes on for miles and is one of the most gorgeous drives in the area.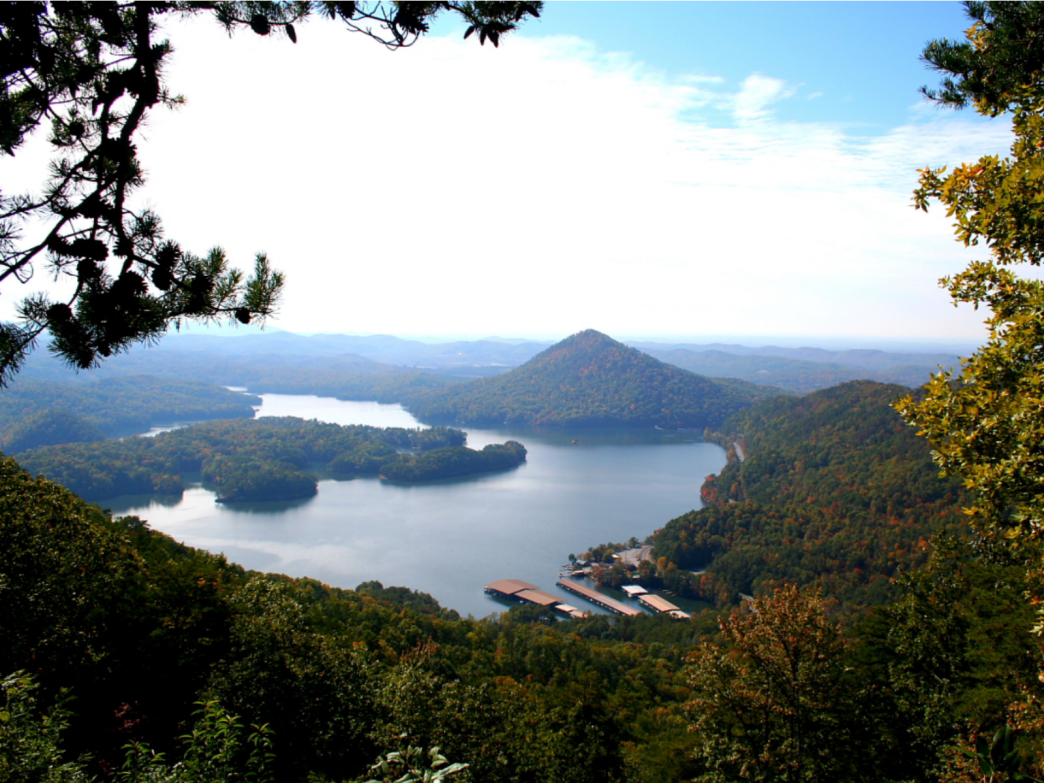 Stand up paddle boards do share the lake with motor boats so you might encounter some chop. In the summer, you can find many creeks and waterfalls feeding the lake. If you are lucky, you will spot bald eagles, osprey, and great blue herons from your inflatable board.
If you didn't bring your inflatable SUP, you can rent a solid board at Ocoee Paddleboarding.
The Hiwassee River for beginner paddlers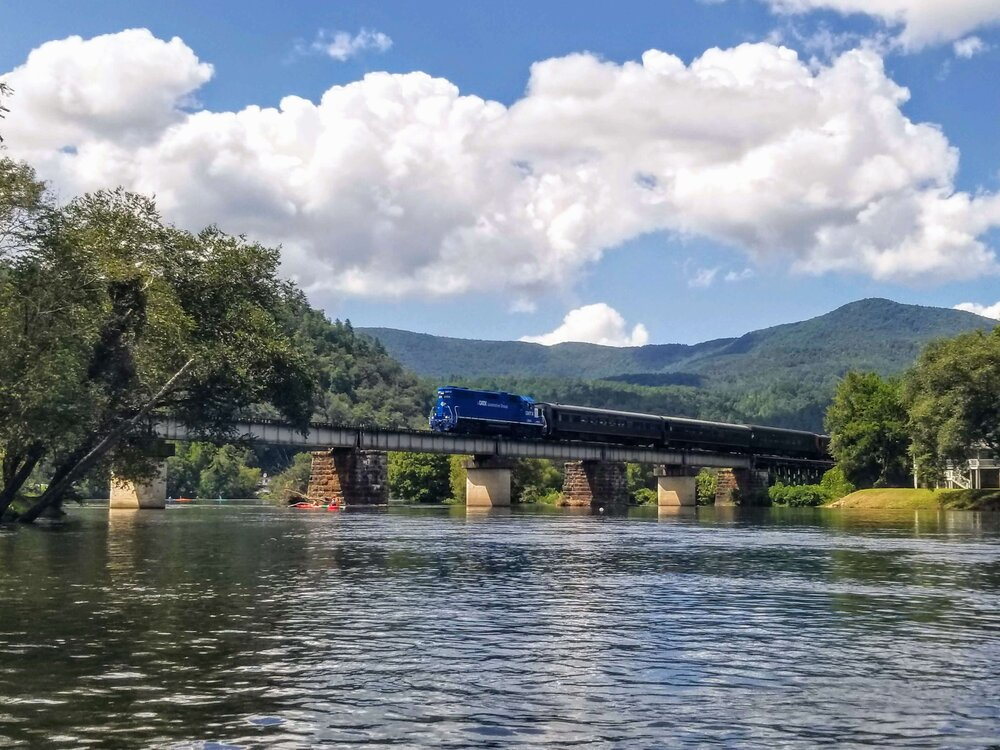 The Hiwassee River is a gorgeous 147 mile long waterway which is ideal for beginner paddlers. The river originates in Georgia and meanders through North Carolina before joining forces with the Tennessee River.
If you would like to try your hand at some Class I-II whitewater rapids, there is a 5 1/2 mile route between Apalachia Powerhouse and Reliance. The lower sections of the Hiwassee are easy flat water paddle boarding, perfect for the entire family.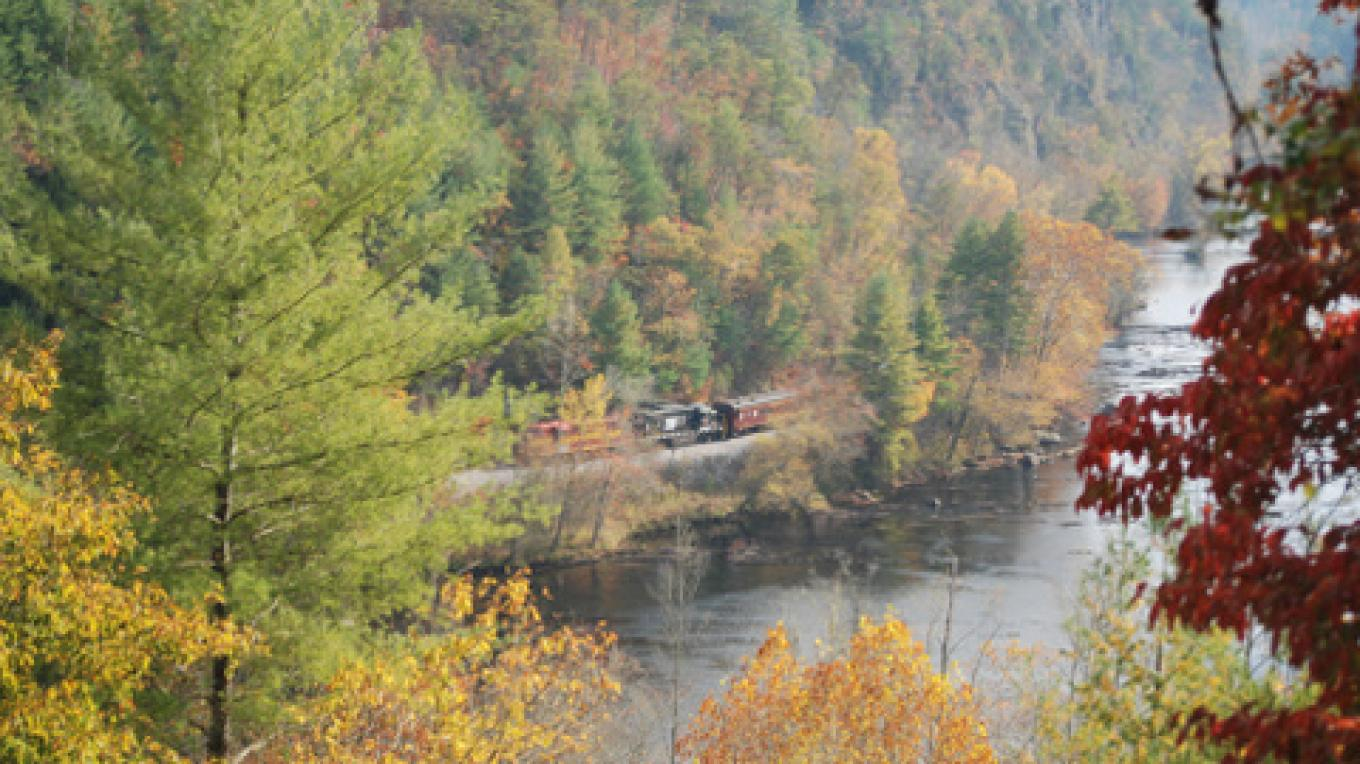 The scenery is awe-inspiring as the river cuts through high mountains and the rocky cliffs of Gee Creek are a sight to behold. You will also pass through numerous historical sites on your stand up paddle board like the Reliance Church, Webb's Farm, Charleston and Calhoun and the Cherokee Removal Memorial Park at Blythe Ferry.
Rent your stand up paddle board at Rusty's Kayaks and Paddleboards.
Conclusion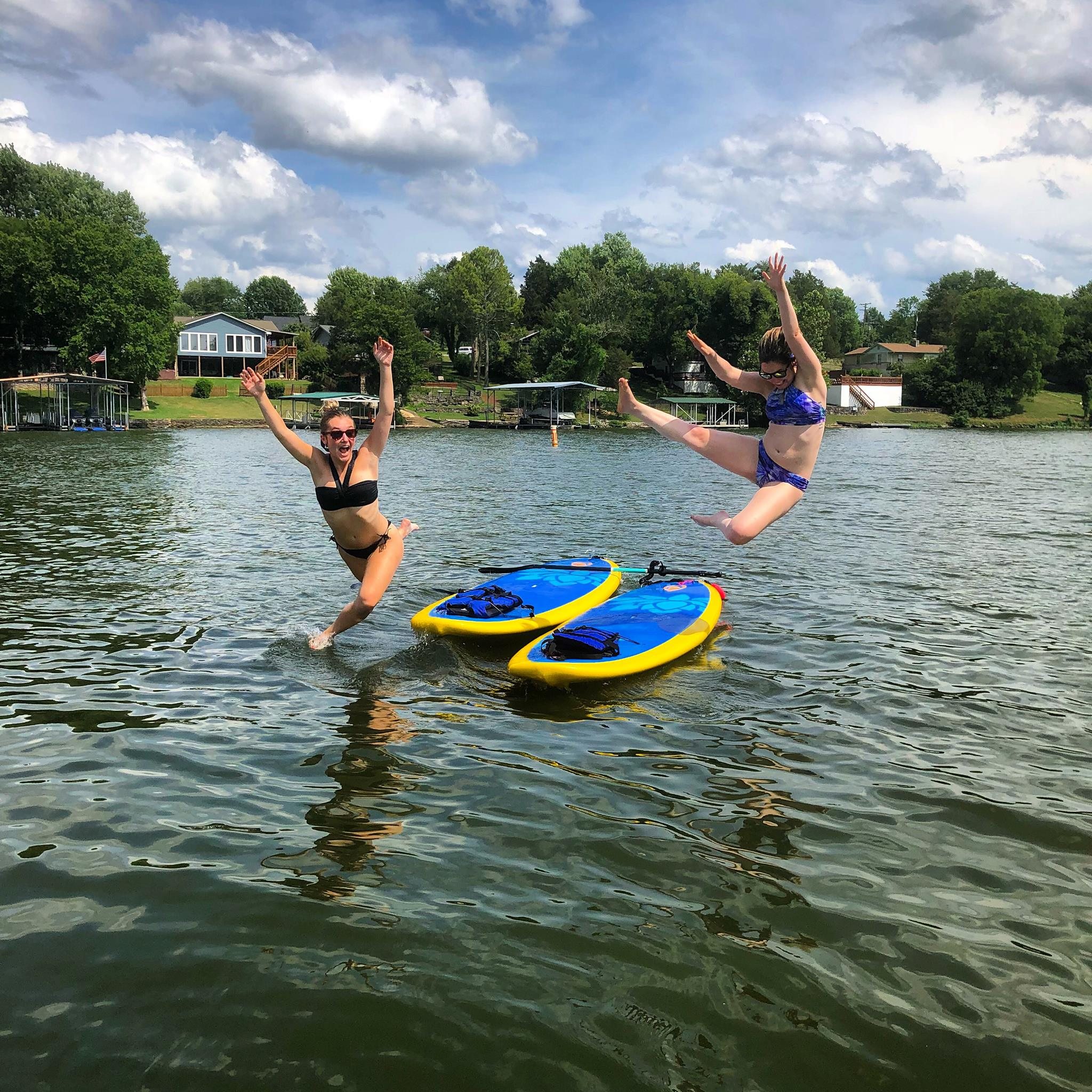 People travel the world over to visit Nashville to enjoy some of the greatest music imaginable in their many honkey tonks but why not mix up your trip a bit and get out on a paddle board and explore some of the most unique and scenic waterways in the U.S.?