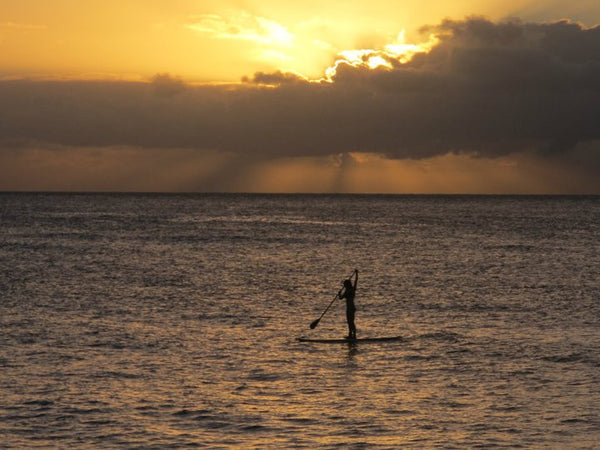 Discover the World's Most Captivating Stand Up Paddle Boarding Destinations
There are so many beautiful places around the world to stand up paddle board, we cover our favorites in this article.
Introduction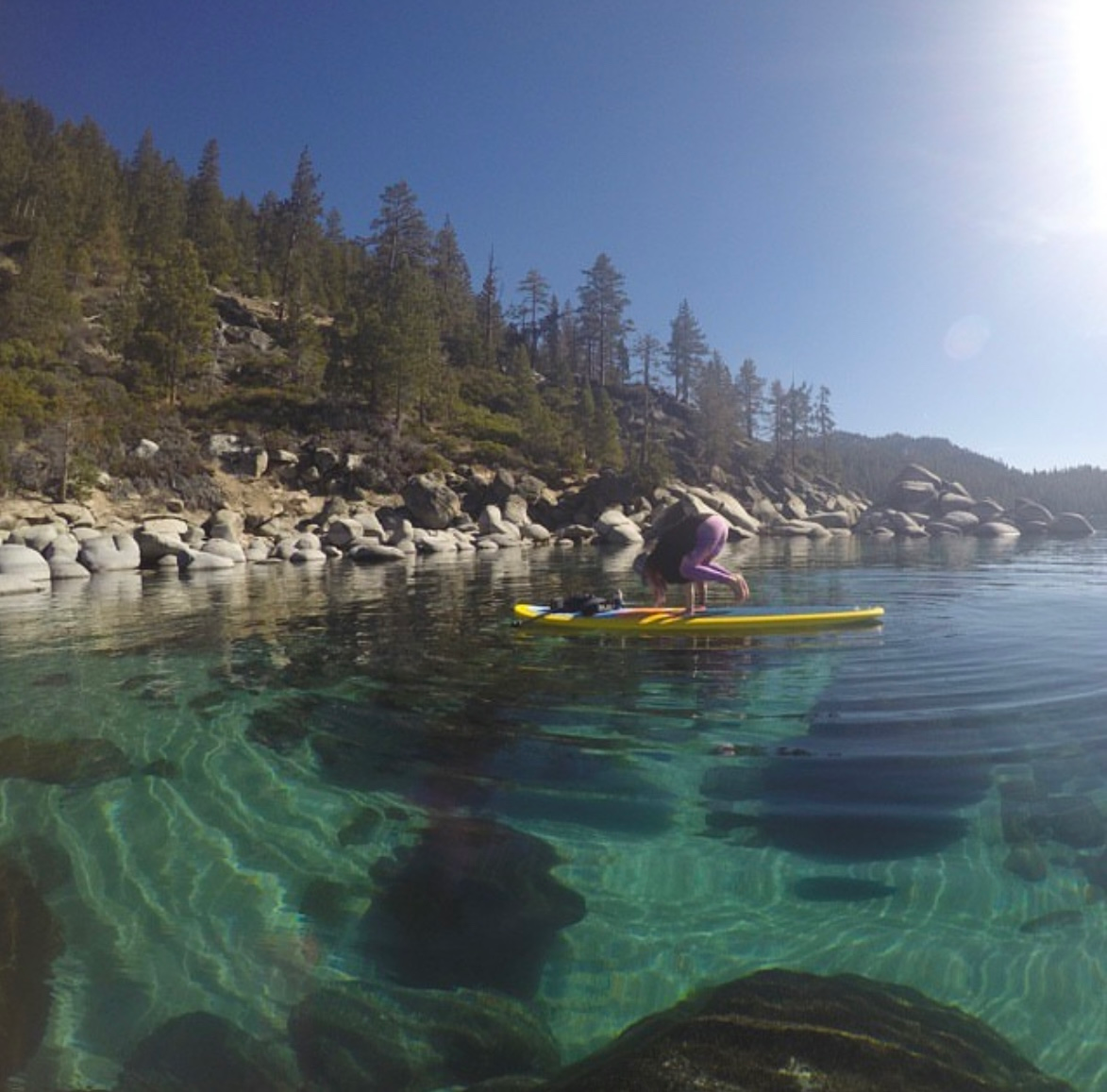 Stand up paddle boarding (SUP) has grown significantly in popularity, offering a one-of-a-kind way to explore the globe's most picturesque bodies of water. From tranquil lakes to vibrant coastlines, SUP adventures present endless opportunities to connect with nature, improve your fitness, and create lasting memories. In this comprehensive guide, we'll delve into the top destinations for stand up paddle boarding adventures worldwide and give you some useful paddle boarding tips.
1. Maui, Hawaii: The Ultimate Tropical Paradise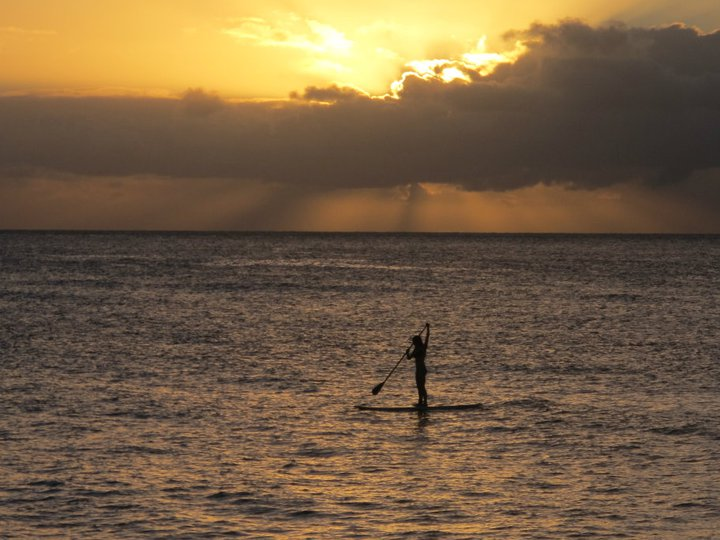 Maui, known for its immaculate beaches, crystal-clear waters, and abundant marine life, is a haven for stand up paddle board enthusiasts. Paddle along the famous Ka'anapali Beach, uncover the lively coral reefs close to Honolua Bay, or take on downwind runs along the Maliko Gulch. Maui's warm, year-round climate makes it the perfect location for paddle boarders of all skill levels.
SUP Equipment and Tips for Maui Adventures on Hard Paddle Boards or Inflatable Paddle Boards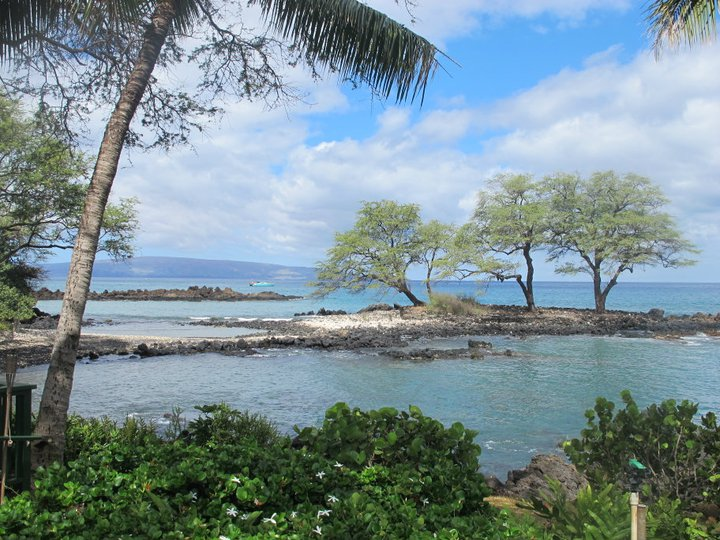 When embarking on your Maui SUP adventure, don't forget essential paddle board equipment, including an inflatable paddle board, SUP paddle, paddle board leash, and personal flotation device. In addition, consider investing in a paddle board bag to protect your gear from UV rays and other elements.
Or, you will find plenty of hard paddle boards to rent pretty much anywhere in Maui. Reserving a board ahead of time is recommended. As a beginner, start in flat water and utilize proper paddle technique to ensure a safe and enjoyable experience.
2. Lake Tahoe, California/Nevada, USA: A Scenic Alpine Gem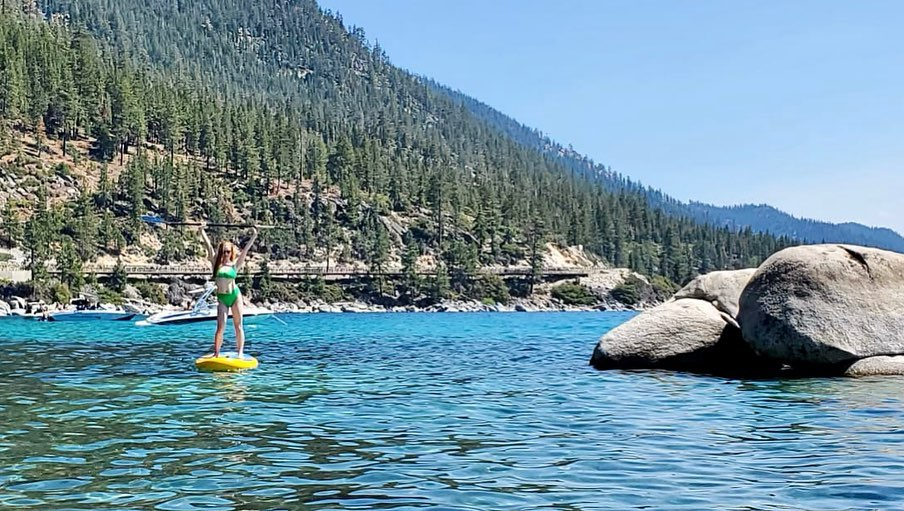 Straddling the California-Nevada border, Lake Tahoe boasts breathtaking alpine scenery and crystal-clear waters. With its serene, turquoise water and impressive mountain backdrops, Lake Tahoe offers a tranquil environment for paddle board enthusiasts. Explore the lake's hidden coves and bays or take part in annual events like the Tahoe SUP Race Series and the Tahoe Nalu Paddle Festival.
Mastering Paddle Boarding Techniques on Lake Tahoe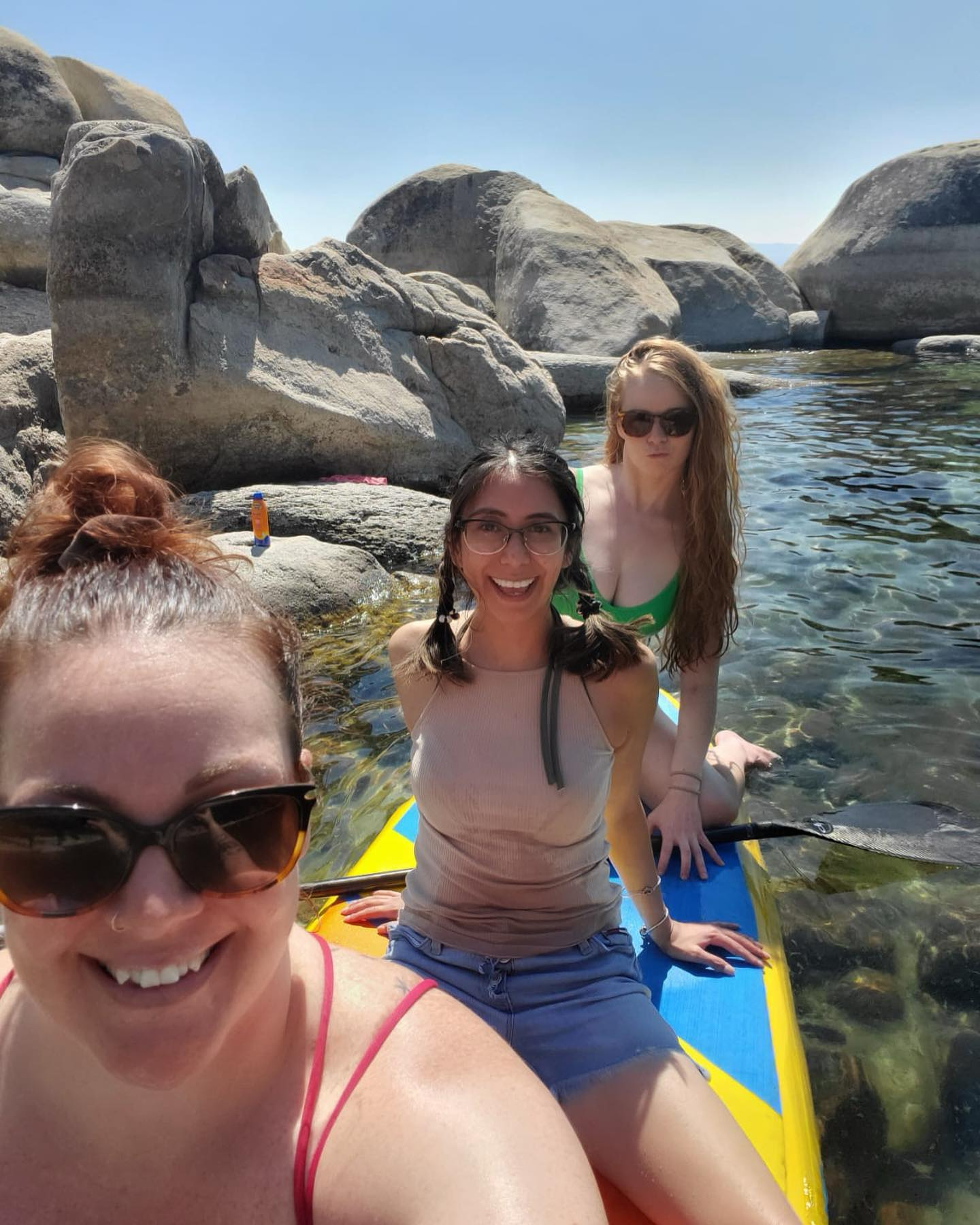 To make the most of your Lake Tahoe stand up paddle board adventure, practice essential paddle boarding techniques such as the forward stroke, sweep stroke, and reverse sweep stroke. Beginners should start with the basics, such as maintaining a knees slightly bent posture, gripping the paddle at shoulder width, and keeping their feet parallel on the board.
As you gain experience, consider trying SUP yoga or SUP touring for a unique challenge. It's recommended that you head out in the morning as there tends to be more chop on the water in the afternoons from wind and motor boats.
3. Gold Coast, Australia: A SUP Surfer's Haven
The Gold Coast is famous for its world-class surf breaks, making it an ideal destination for SUP surfers. Beginners can learn to catch waves at the iconic Snapper Rocks, while experienced riders can challenge themselves at the legendary Kirra Point. For a more peaceful experience, paddle through the Gold Coast's extensive network of waterways and explore its lush mangrove forests.
Paddle Surfing Tips for the Gold Coast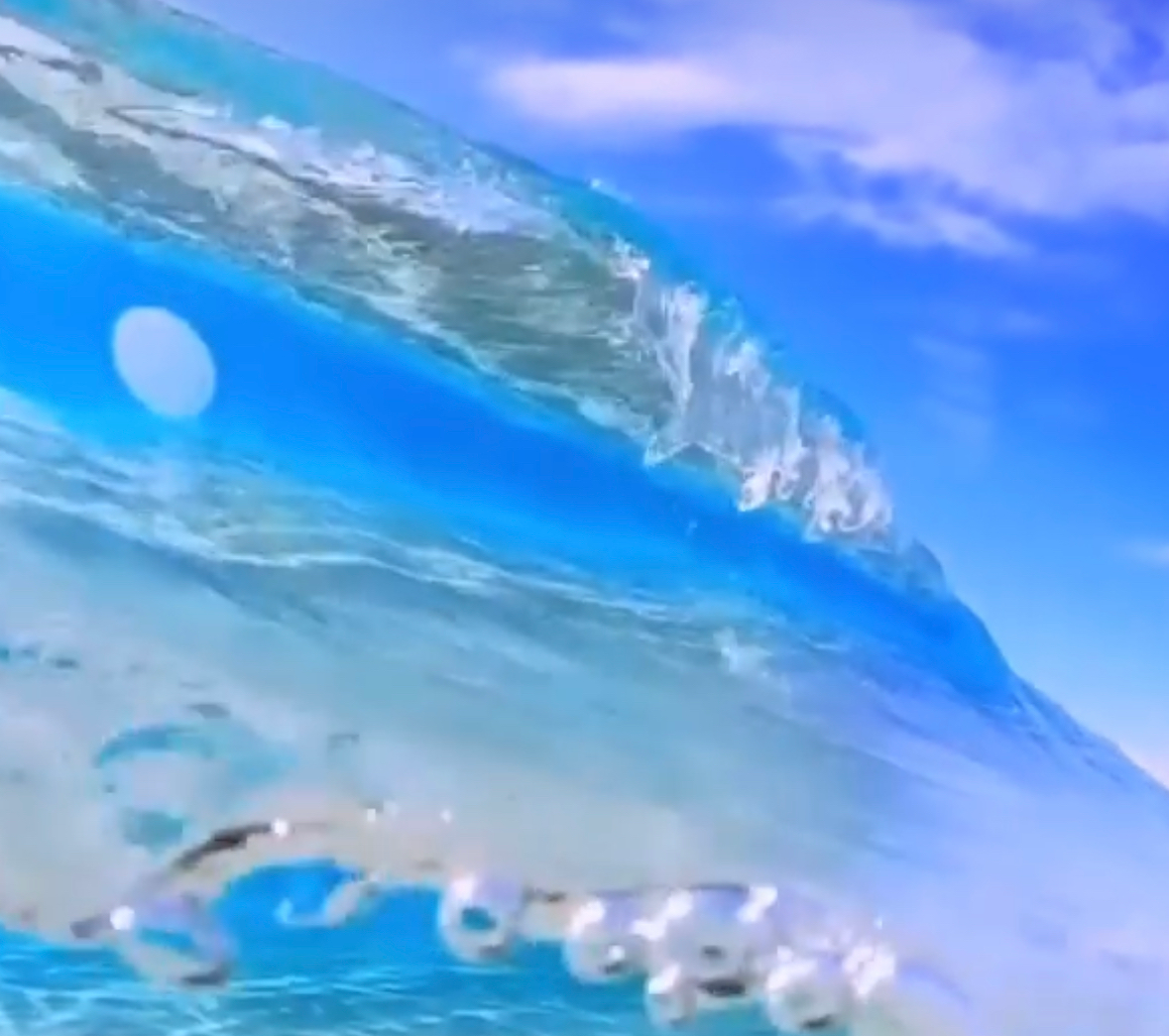 Before embarking on your paddle surfing adventure, ensure you're equipped with the right paddle board equipment, including a board leash, carbon fiber SUP paddle, and a hard paddle board designed for surf conditions.
It's crucial to familiarize yourself with the area's surfing etiquette and stay within designated swimming areas. Always respect fellow paddle boarders and surfers in the water, and remember that safety comes first. Remember that SUP surfing boards are usually quite a bit larger than a regular surfboard, so it's best if you stick to the edges of the surf lineup.
4. Venice, Italy: Paddle Boarding Through History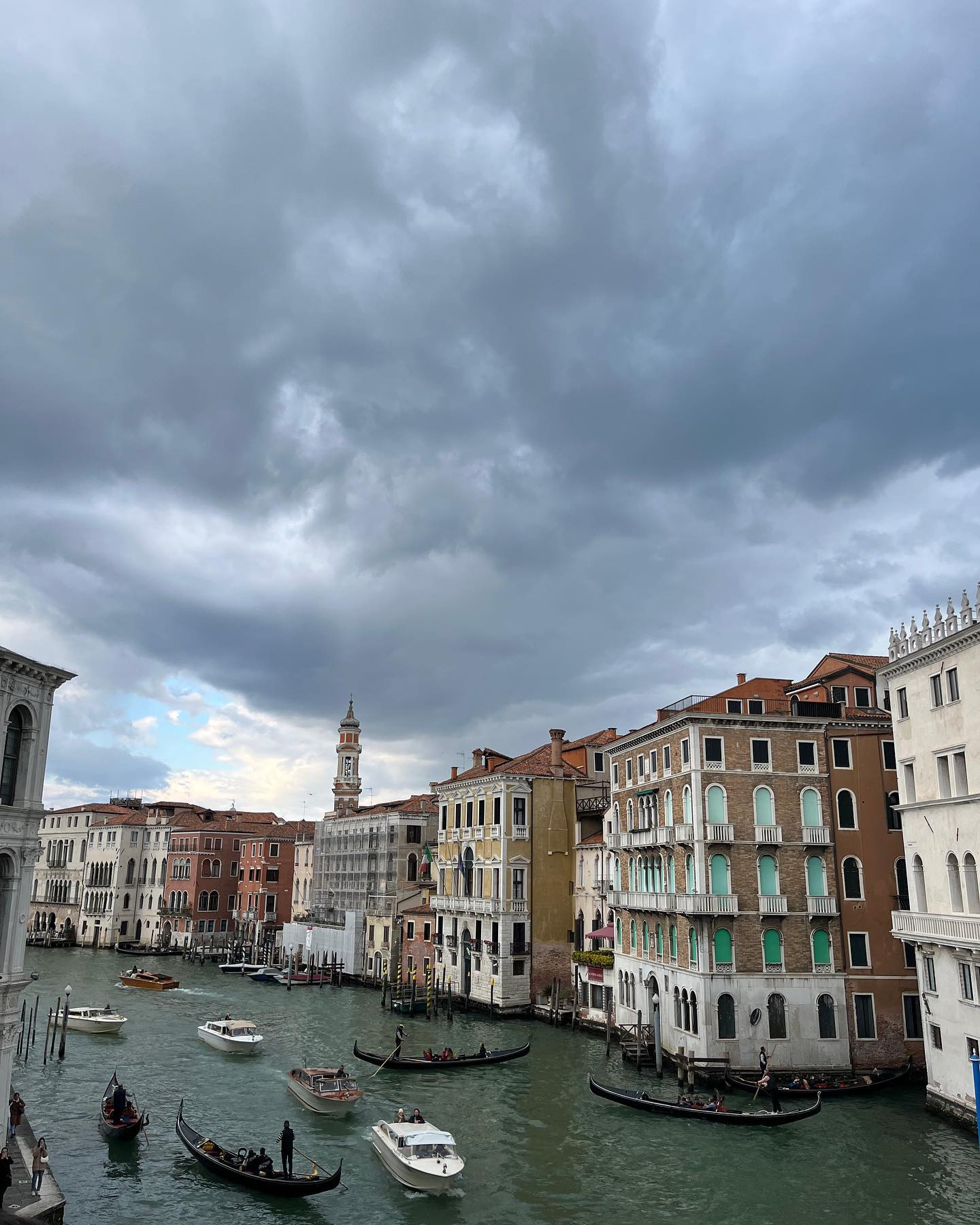 Discover the enchanting city of Venice from a unique perspective as you navigate its winding canals on a stand up paddle board. Glide past historic landmarks like St. Mark's Square and the Rialto Bridge, and marvel at the architectural wonders of the floating city. Paddle board adventures in Venice offer a perfect blend of culture, history, and water-based exploration.
Preparing for Your Venice SUP Adventure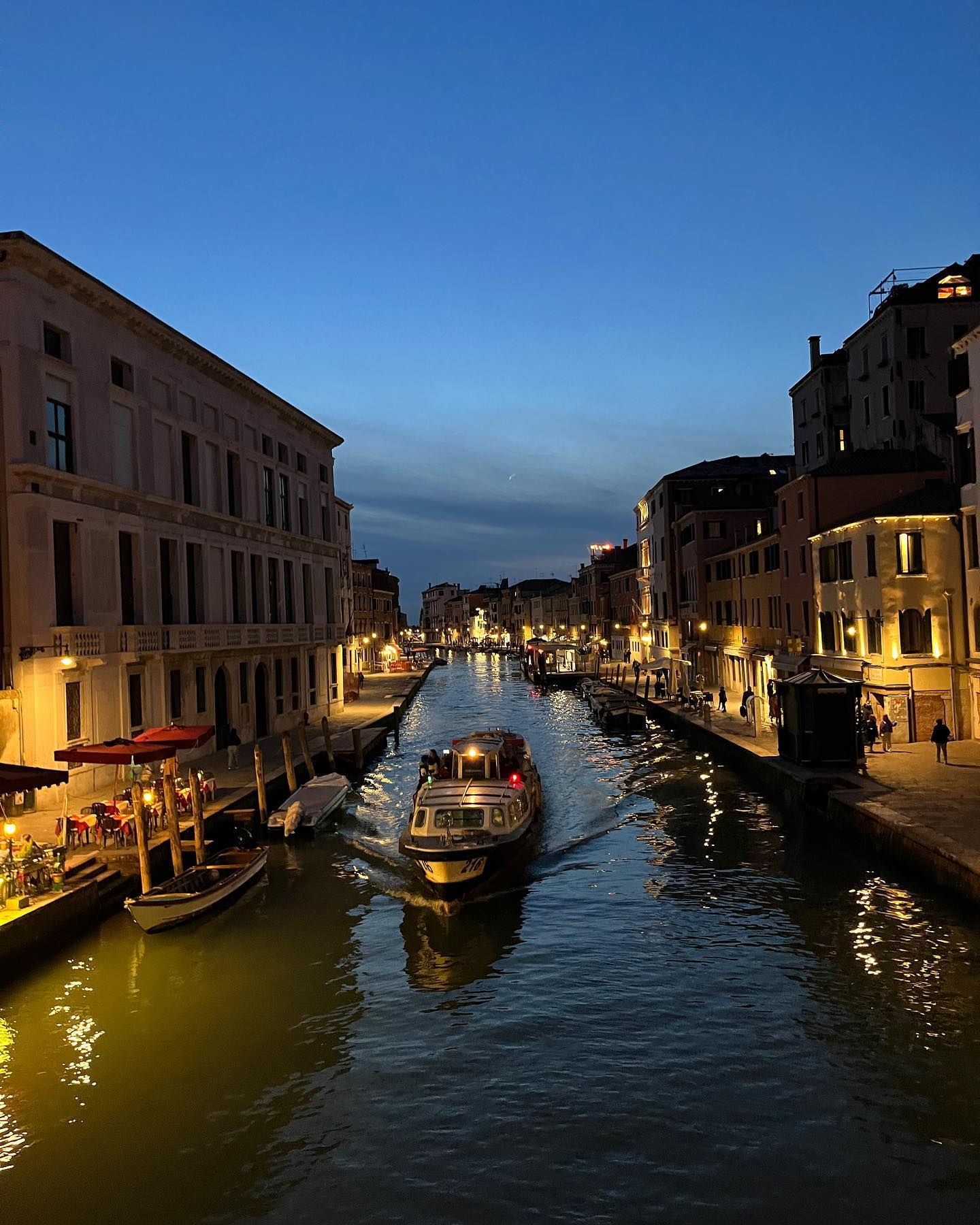 When planning your Venice SUP adventure, opt for an inflatable paddle board for easy transportation through the city's narrow streets. Additionally, pack essential paddle boarding equipment such as a paddle board leash, dry bag, and a lightweight SUP paddle. Ensure you follow local regulations and avoid restricted areas to respect Venice's rich heritage and culture. Lastly, consider joining a guided paddle board tour to gain insider knowledge and make the most of your experience.
5. Bora Bora, French Polynesia: An Exotic Island Escape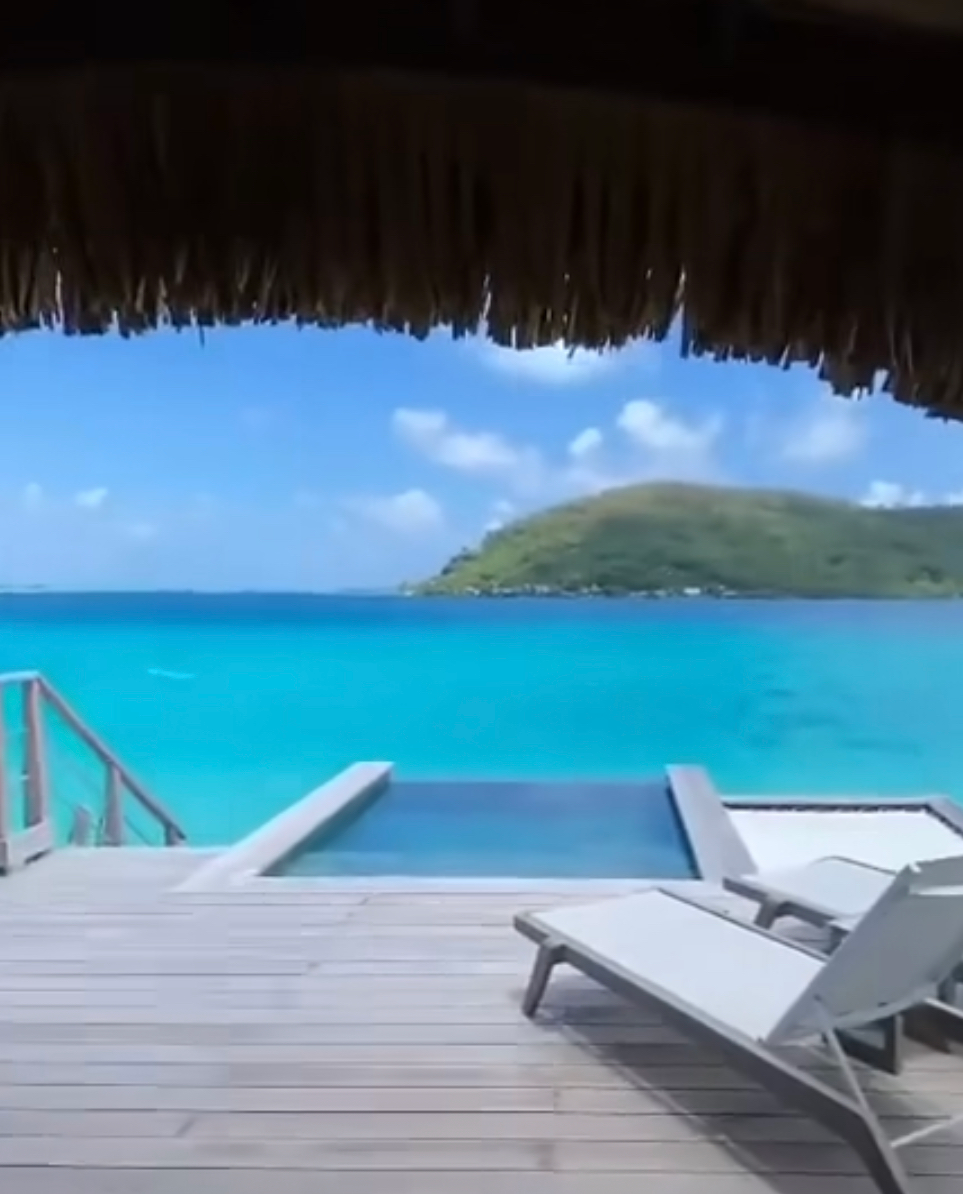 Bora Bora, a small island in French Polynesia, offers an idyllic setting for stand up paddle boarding adventures. Its warm, crystal-clear lagoon is home to vibrant coral reefs and diverse marine life, including rays and sharks. Paddle through the turquoise waters, explore the nearby Motu islands, or simply relax and soak in the breathtaking views of Mount Otemanu.
Tips for a Memorable Bora Bora Paddle Board Experience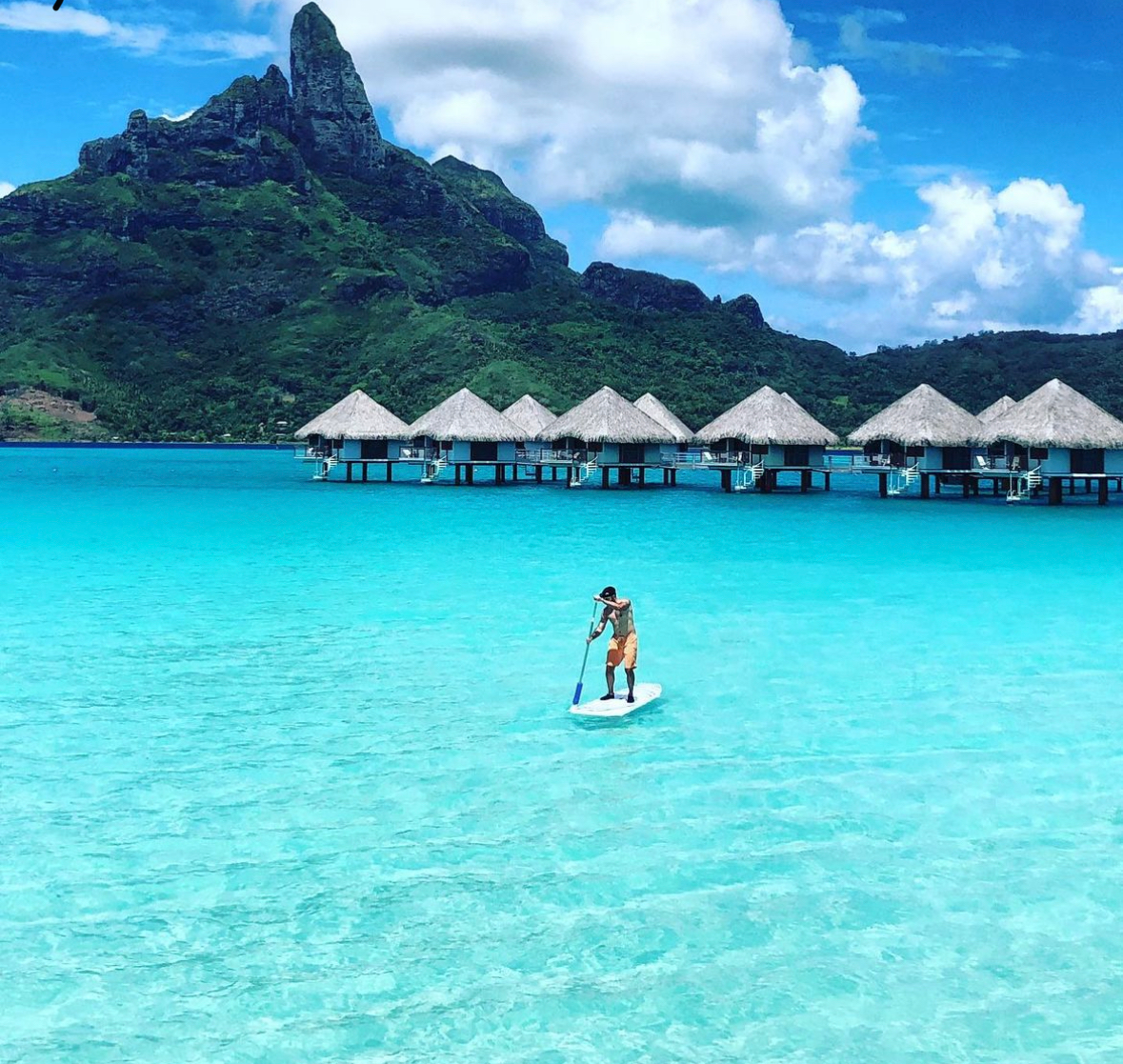 To ensure a memorable Bora Bora paddle board experience, choose an inflatable paddle board that's easy to transport and suitable for the island's calm lagoon conditions. Consider bringing along fishing gear and a waterproof camera to capture the stunning marine life beneath the surface. Make sure to wear a personal flotation device and carry a safety whistle to prioritize safety during your adventure.
Bonus Destination: The Maldives
A Luxurious Tropical Retreat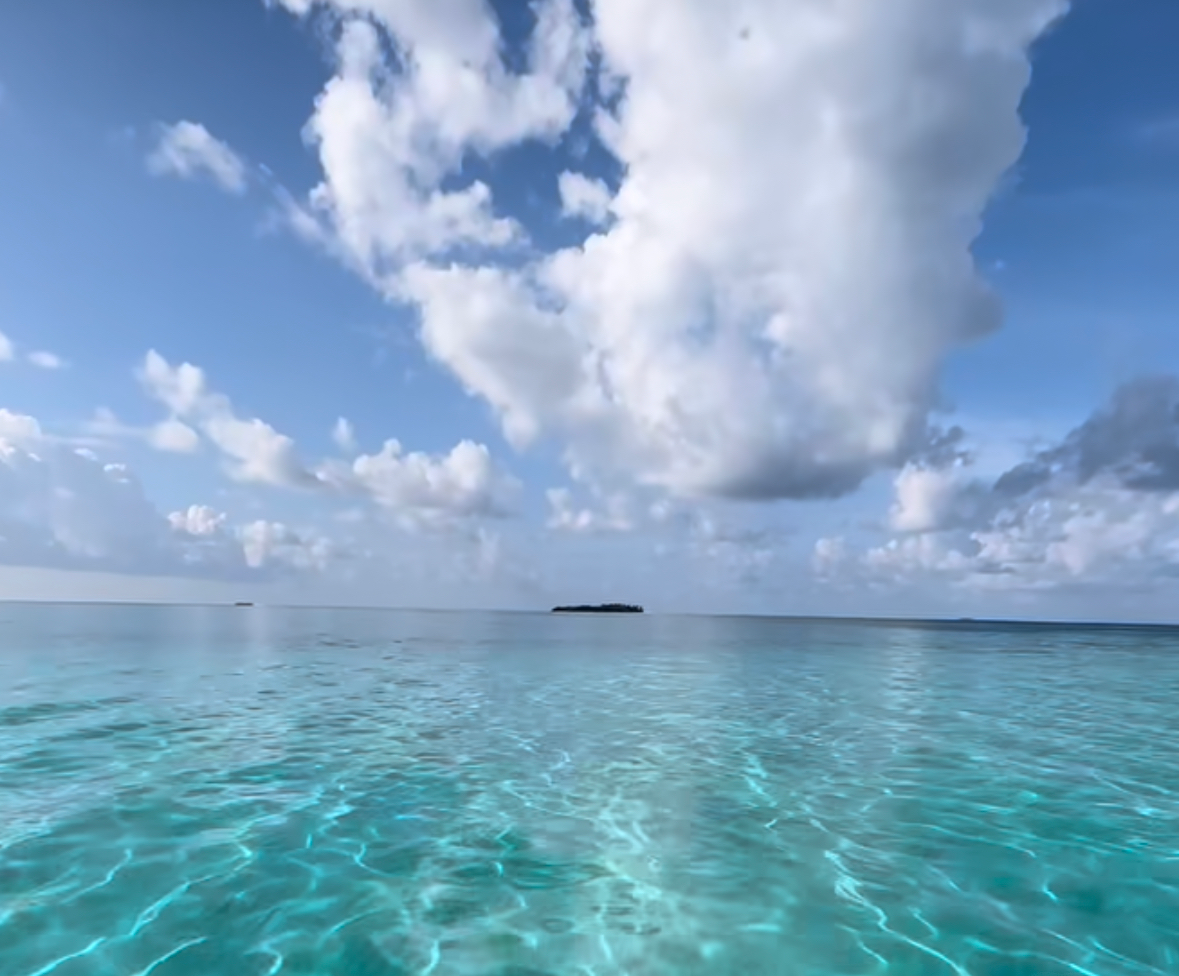 The Maldives, an island nation in the Indian Ocean, is a luxurious tropical retreat for stand up paddle boarding enthusiasts. The Maldives' crystal-clear waters, vibrant coral reefs, and abundant marine life provide a breathtaking backdrop for your SUP board journey. Cruise through the tranquil lagoons, paddle alongside manta rays, and marvel at the bioluminescent plankton lighting up the night.
Essential SUP Tips for the Maldives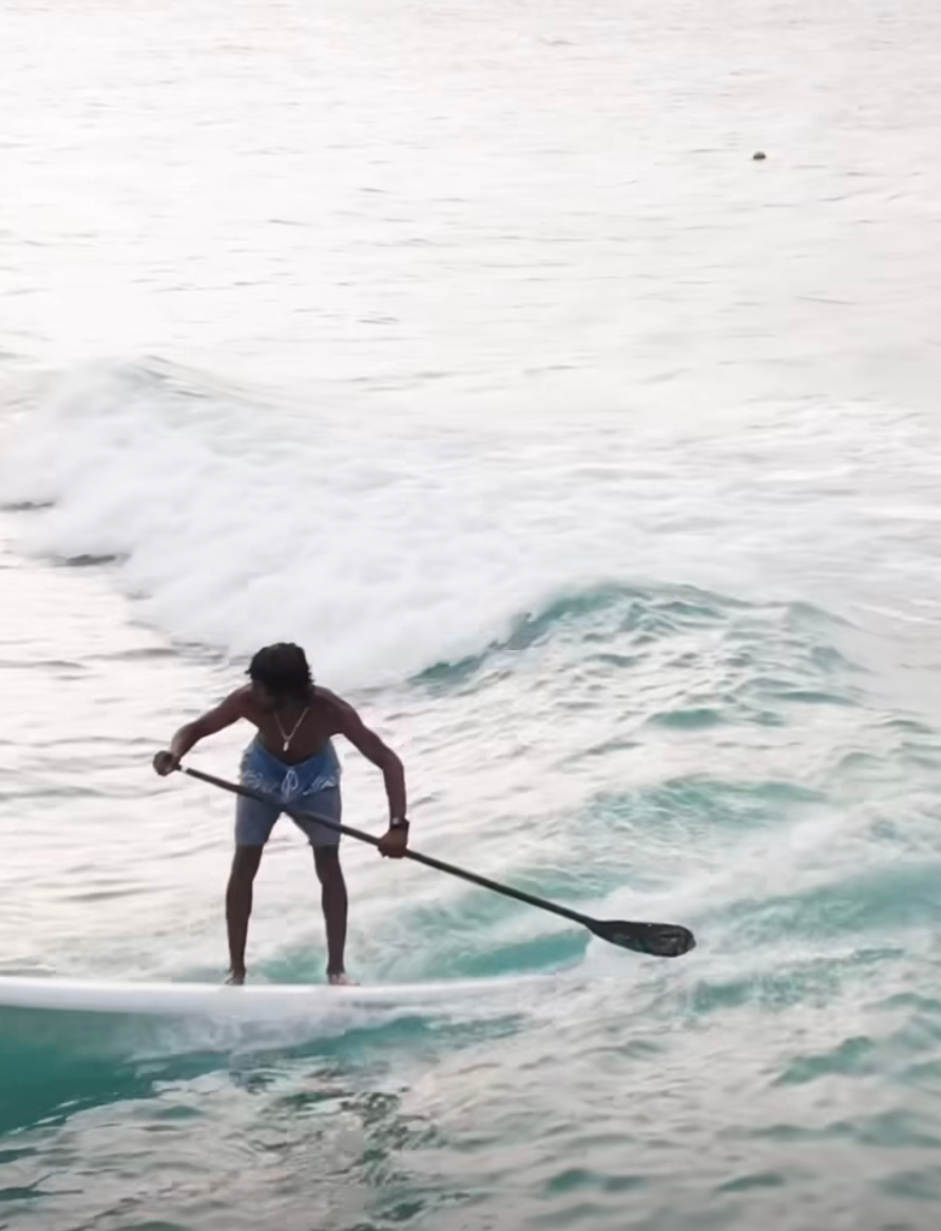 Before setting off on your Maldives paddling adventure, invest in high-quality equipment, including an inflatable paddle board, carbon fiber paddle, and UV-resistant board bag. Always check local weather conditions and currents before heading out and adhere to any restrictions set by the resort or local authorities. Don't forget to pack reef-safe sunscreen and a wide-brimmed hat to protect yourself from the sun.
Conclusion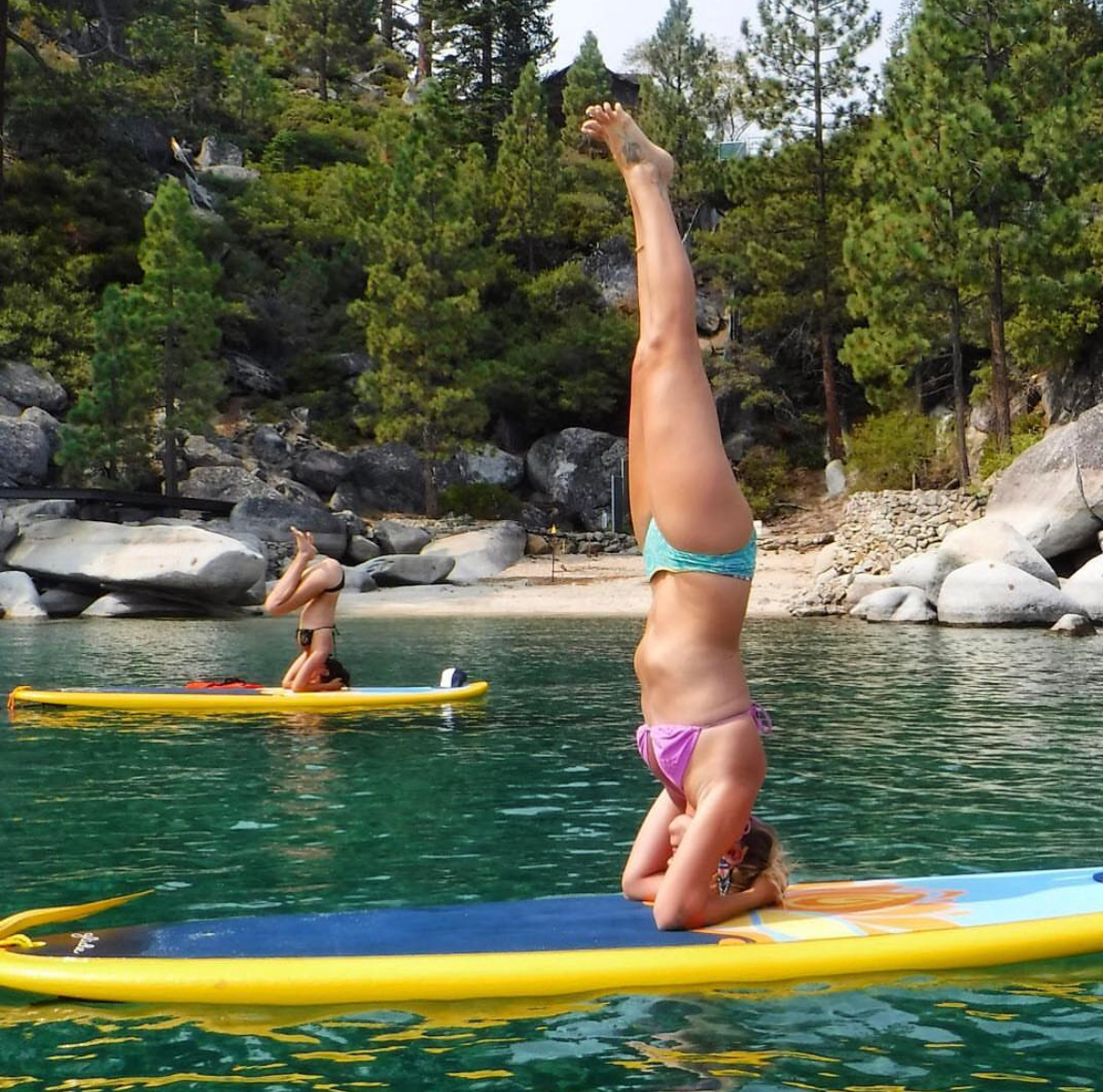 These are just a few of the top destinations for stand up paddle boarding adventures around the world. Whether you're seeking a relaxing getaway, an adrenaline-pumping challenge, or a culturally enriching experience, there's a paddle board destination out there for everyone. So grab your SUP board and start planning your next adventure today! And remember, wherever you go, practice proper paddling techniques, prioritize safety, and respect the environment to make the most of your paddling experience.!