Exploring Idaho's Finest Wildlife Viewing Spots from a Paddleboard!
Idaho, a treasure trove of natural beauty and abundant wildlife, offers numerous opportunities for wildlife enthusiasts to experience the wonders of nature up close. One of the most immersive and unique ways to explore Idaho's wildlife is from a paddleboard. Gliding across serene waters, surrounded by breathtaking landscapes, you can encounter a diverse array of wildlife both on shore and in the water. In this comprehensive guide, we will delve into the best places in Idaho to view wildlife from a paddleboard, including the types of wildlife you can expect to encounter throughout the year. So, grab your paddleboard and get ready to embark on an unforgettable adventure through Idaho's scenic waterways! In this article, we will explore the best places to view wildlife from a paddle board in Idaho.
Lake Pend Oreille:
Lake Pend Oreille, located in northern Idaho, is the largest lake in the state and a haven for wildlife enthusiasts. With its crystal-clear waters and picturesque surroundings, this lake provides an exceptional platform for paddleboarders to observe various species of wildlife.
On Shore: Keep an eye out for the magnificent moose, graceful deer, and elusive black bears wandering along the shoreline. The dense forests surrounding the lake offer shelter to a wide range of mammals, including elk, cougars, and bobcats. Exploring the nearby hiking trails may also lead to encounters with elusive creatures like lynx and gray wolves.
In the Water: Lake Pend Oreille is home to an abundant fish population, including trophy-sized trout, bass, and kokanee salmon. As you paddle along, you may catch glimpses of ospreys and bald eagles soaring overhead, as they dive gracefully into the water to catch their next meal. Keep your eyes peeled for river otters frolicking in the shallows or swimming alongside your board.
Best Time of Year: Spring and early summer are ideal for wildlife viewing in this region. The wildlife is more active during these months, and the weather is generally pleasant for paddleboarding, with milder temperatures and calm waters.
Snake River:
The Snake River, one of Idaho's most iconic waterways, stretches across the southern part of the state and offers an incredible opportunity to observe wildlife in its natural habitat.
On Shore: Along the banks of the Snake River, you may encounter a variety of terrestrial animals, such as mule deer, coyotes, and river otters. The riverbanks are also home to beavers, known for their impressive dam-building skills. Keep a keen eye out for their lodges and dams as you paddle along.
In the Water: The Snake River is teeming with diverse aquatic life. While paddleboarding, you may spot rainbow trout, steelhead, and even sturgeon swimming beneath your board. Look to the sky to catch glimpses of majestic great blue herons and graceful American white pelicans soaring above the water. Don't forget to scan the depths for glimpses of freshwater turtles and the occasional muskrat.
Best Time of Year: Late spring and early fall are excellent seasons for wildlife viewing on the Snake River. The temperatures are milder, and the wildlife activity is at its peak during these times. Additionally, fall brings the annual salmon migration, which attracts predators like bears and eagles, creating a thrilling spectacle for wildlife enthusiasts.
Payette River:

The Payette River, located in western Idaho, offers paddleboard enthusiasts a unique and thrilling wildlife viewing experience.
On Shore: As you paddle along the Payette River, be on the lookout for a variety of mammals, including white-tailed deer, black bears, and red foxes. The dense forests that line the riverbanks are also home to numerous bird species, such as the vibrant Western tanager and the elusive great gray owl. Keep your binoculars handy to get a closer look at these feathered creatures.
In the Water: While navigating the Payette River, keep an eye out for river otters gracefully swimming alongside your board. These playful creatures are a delight to observe. You may also come across muskrats, which are often seen near the riverbanks. The river is known for its abundant trout population, making it a favorite spot for both anglers and wildlife enthusiasts.
Best Time of Year: Late spring and early summer are the prime seasons to paddle the Payette River for wildlife viewing. During this time, the river flows smoothly, and the wildlife is actively engaged in their daily routines. The warmer weather also makes for a more pleasant paddleboarding experience.
Coeur d'Alene Lake:
Coeur d'Alene Lake, located in northern Idaho, is a pristine body of water surrounded by dense forests, making it an idyllic location for paddleboarding and wildlife spotting.
On Shore: The lake's shoreline is home to a diverse range of wildlife, including moose, white-tailed deer, and black bears. Exploring the adjacent trails may offer opportunities to spot elusive animals such as lynx and gray wolves. Birdwatchers will be thrilled to encounter a variety of avian species, including ospreys, bald eagles, and colorful songbirds.
In the Water: Coeur d'Alene Lake is a favorite nesting ground for various bird species, including great blue herons, ospreys, and common loons. As you paddle, you may also glimpse fish swimming beneath the surface, including lake trout and smallmouth bass. The lake's pristine waters offer excellent visibility, providing a unique perspective on the underwater world.
Best Time of Year: Summer and early fall are ideal for paddleboarding on Coeur d'Alene Lake. The weather is pleasant, and the water is calm, providing optimal conditions for wildlife observation. During the fall, you may witness the spectacular sight of thousands of migrating waterfowl making a stop at the lake, creating an awe-inspiring spectacle.
Conclusion: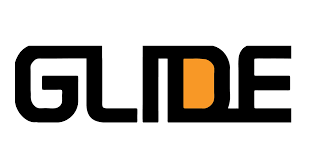 Idaho's vast landscapes and pristine waterways offer a wealth of opportunities to view wildlife from a paddleboard. From the tranquil shores of Lake Pend Oreille to the meandering Snake River, the scenic Coeur d'Alene Lake, and the thrilling Payette River, each location provides a unique ecosystem for encountering a diverse array of wildlife. Remember to approach wildlife with respect, keeping a safe distance to ensure both your safety and theirs. So, grab your paddleboard, embark on an unforgettable adventure, and immerse yourself in the remarkable wildlife that Idaho has to offer!
Glide's guide to finding places to view wildlife and where to paddle board.
For wildlife tips check out our blog and this article on Beginners Guide To Bird Watching. And don't forget to read our article on Stand Up Paddle Boarding and Wildlife Encounters. For a complete guide on where to paddle board in every state, this one is for you! The best places to paddle board in the United States a state by state tour of where to paddle board with Glide Paddle Boards. Or perhaps something international is what you are looking for, then these two articles will help out. Check out the ultimate guide on finding places to paddle board near you for tips and tricks on finding new and exciting places near you! And for international spots Epic Spots Globally To Paddle Board is for you!
For sup yoga, this is the article for you, The Best Spots for SUP Yoga in Idaho: Connecting Mind, Body, and Nature. If you are new to sup yoga check out our sup yoga poses for complete beginners.
Glide Paddle Boards has you covered no matter what kind of paddle boarding you want to do, from running whitewater with the Glide O2 Lochsha to paddle boarding and having fun and relaxing or exploring with your pup, to sup yoga and fishing. Check out our Blog for expert advice or our online store for incredible paddle boards that are also environmentally friendly.